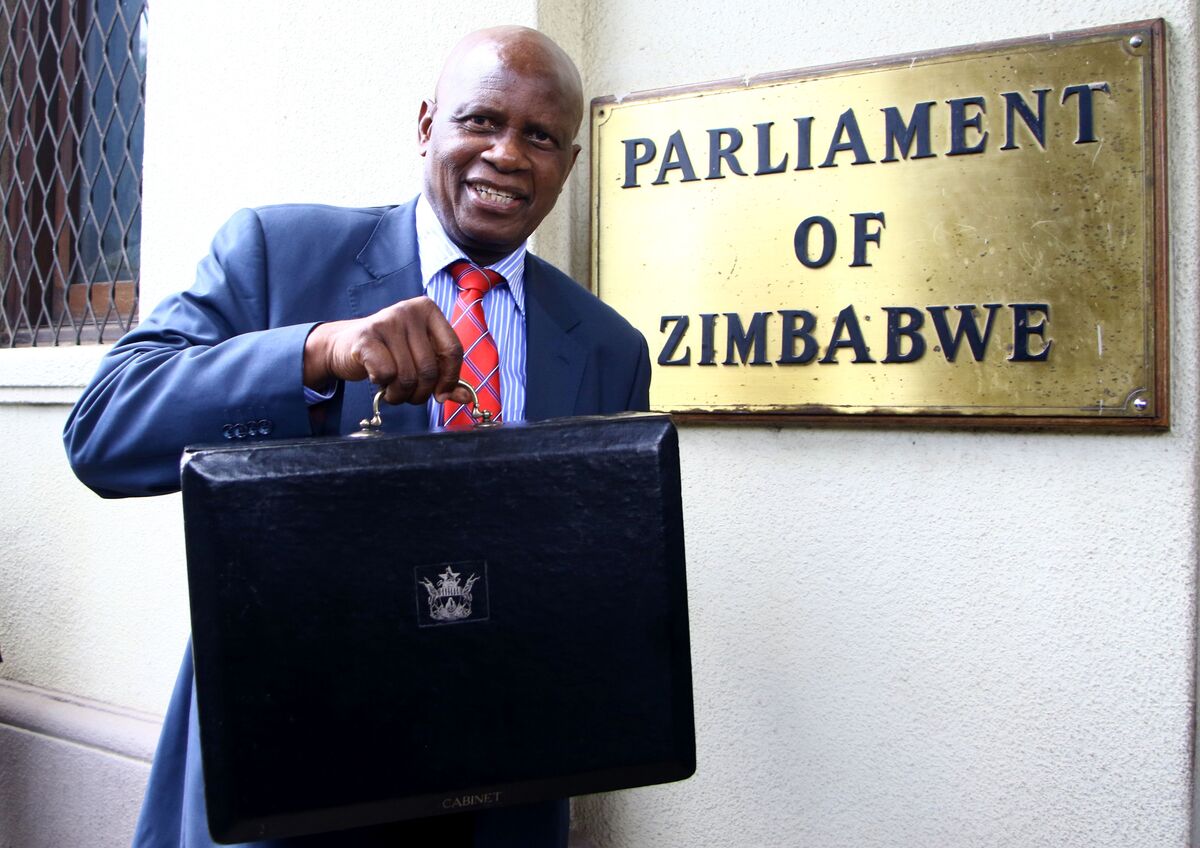 Zimbabwe will cut spending and increase tax revenues next year and relax laws that require black citizens to have a majority stake in businesses to restore confidence and boost economic growth, said Finance Minister Patrick Chinamasa.
the fiscal deficit of the southern African nation to 3.5 percent of gross domestic product next year from an estimated 9.4 percent in 2016, he told lawmakers during his budget presentation on Thursday in the capital, Harare. He proposed restricting laws that require companies to transfer 51 percent shares to black Zimbabweans to the platinum and diamond industries, he said.
"The unsatisfactory performance of the economy is based on the reduction of confidence levels of domestic and foreign investors, the background of policy inconsistencies in an uncertain and non-competitive business environment," said Chinamasa. The budget "focuses on consolidating the treasury to restore and maintain macroeconomic stability," he said.
Chinamasa announced the 2018 fiscal plan a week after it was re-elected by President Emmerson Mnangagwa. Former leader Robert Mugabe resigned two weeks ago after an army-led coup ended his 37-year rule in which agricultural production collapsed due to forced embargoes of commercially productive agricultural land. Zimbabwe abandoned its currency in 2009 due to hyperinflation and the economy has been halved since 2000.
Other highlights of the budget include the following:
Revenue will increase to $ 5.07 billion next year from an estimated $ 4.34 billion this year as the government seeks to increase tax revenues 17 percent to $ 4.3 billion
Zimbabwe will reduce spending to $ 5.7 billion from an estimated $ 6.05 billion in 2017 [19659008] Will reduce employment costs to $ 3.24 billion from $ 3.39 billion
total debt of $ 14.5 billion, or 74 percent of gross domestic product, decreasing to 66 percent of GDP by 2020
The country will reduce 3,739 jobs to help reduce costs and freeze vacant public service jobs to contain payroll
GDP is forecast to expand 4.5 percent in 2018 from an estimated 3.7 percent in 2017, accelerating to 5.6 percent in 2019 and 6 percent in 2020
Zimbabwe owns the world's largest bi platinum reserves after South Africa and also has chrome, gold, iron ore, coal and diamonds. While mining is the largest source of foreign currency, fresh capital dried up under the law forcing foreign-owned white companies to give 51 percent of their business to black Zimbabweans or the government. Anglo American Platinum Ltd., Impala Platinum Holdings Ltd. and Sinosteel Corp. are among the companies that operate there.
– With the assistance of Brian Latham
Source link