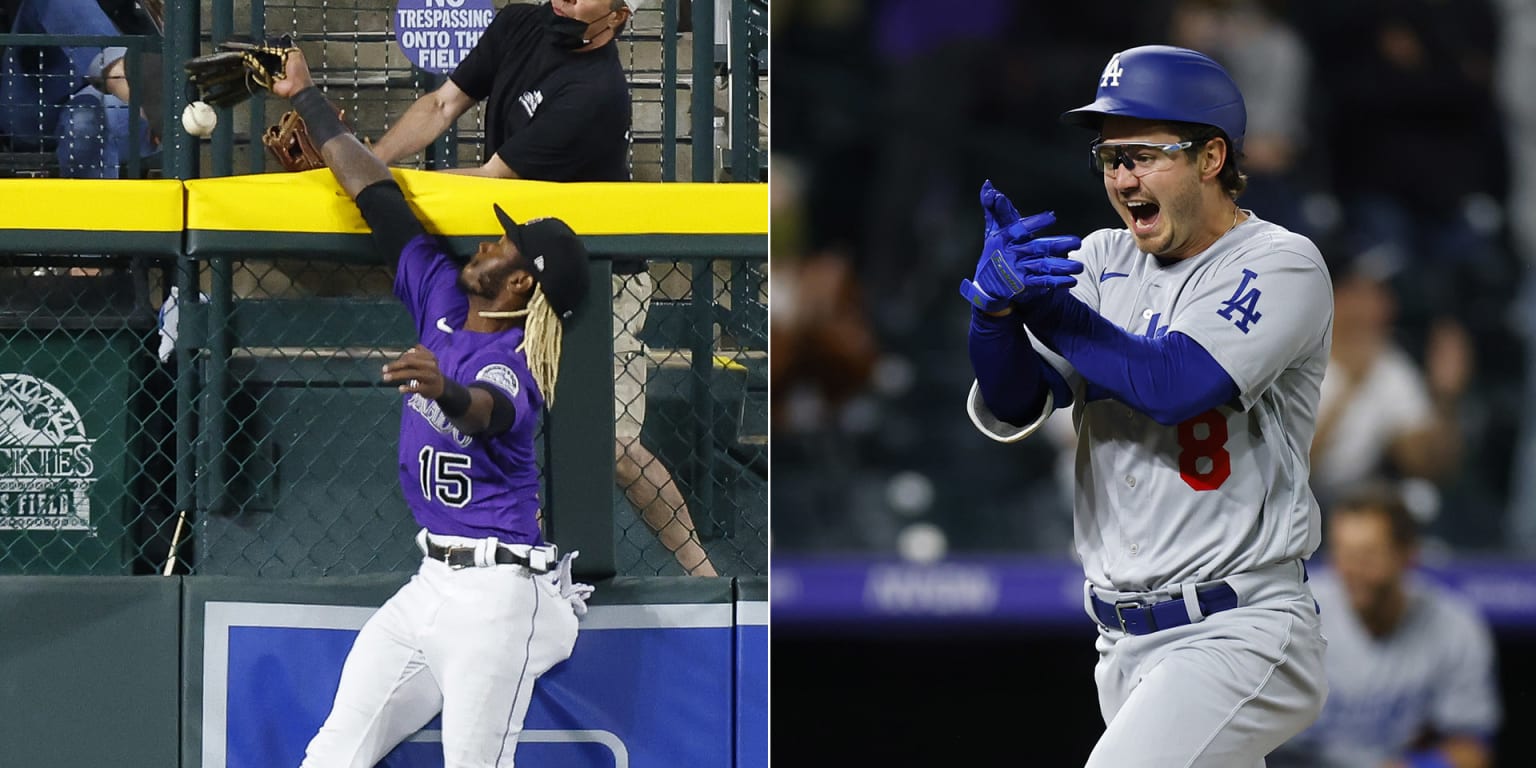 DENVER – In what had already been a bizarre season-opening series, even for Coors Field, another bizarre play took place in the Dodgers' 6-5 victory over the Rockies on Saturday night.
In the top of the eighth inning, with the score tied, 4-4, pinch hitter Zach McKinstry crashed a drive into deep left field, where Raimel Tapia made a jump attempt and crashed into the wall. His glove deflected the ball so it wouldn't go over the wall, it landed in fair territory and rolled into the left-field corner. Tapia, who was injured, had fallen on the warning court but somehow had the presence of mind to get up and go after the ball.
But by the time he got close, McKinstry had rounded the bases for an inside-the-park home run, the first home run of his major league career. Tapia left the game on his own and it was not immediately clear what his injury was or how serious.
All of this came two days after Cody Bellinger threw a ball over Tapia's head and onto the left-field wall, but he finished with a single after being called up for overtaking Justin Turner on the bases. Turner thought the ball had been caught, as Tapia made a jump nearly identical to his jump Saturday night, and Turner headed back to first while Bellinger was rounding up the bag.
So on Opening Day, the Dodgers hit a home run that didn't go over the wall, and two days later, they hit a home run that didn't go over the wall. Oh, and a cat ran onto the field in Game 2 of the series on Friday night.
McKinstry has probably dreamed of what his first major league home run would look like, especially since he made his MLB debut with the Dodgers in September of last year. He could never have imagined the sequence that unfolded on Saturday.
But when you are at Coors Field, you never know what will happen.