[ad_1]
An Israeli civilian was left in critical situation after being run over by a terrorist at Gush Etzion Junction Friday morning. A 70-year-old man was additionally evenly wounded on the Efrat South Junction within the badault. The terrorist was critically wounded after being shot and neutralized by safety forces close by.
The terrorist alighted his car and charged at a gaggle of IDF troopers carrying a knife earlier than safety forces opened hearth. He was later evacuated to Hadbadah Ein Kerem Medical Center.
Magen David Adom (MDA) paramedics arrived on the scene earlier than the victims have been rushed to Hadbadah Ein Kerem Medical Center and Shaare Zedek Medical Center in Jerusalem.
Vehicle utilized in badault, knife discovered on terrorist (Photo: IDF Spokesperson's Unit)
The incident occurred at 6:45am on the highway between Alon Shvut and Gush Etzion Junction when the terrorist used his civilian car to hold out the badault, which was delivered to a halt by the 50th Battalion from the Nahal Brigade stationed within the space.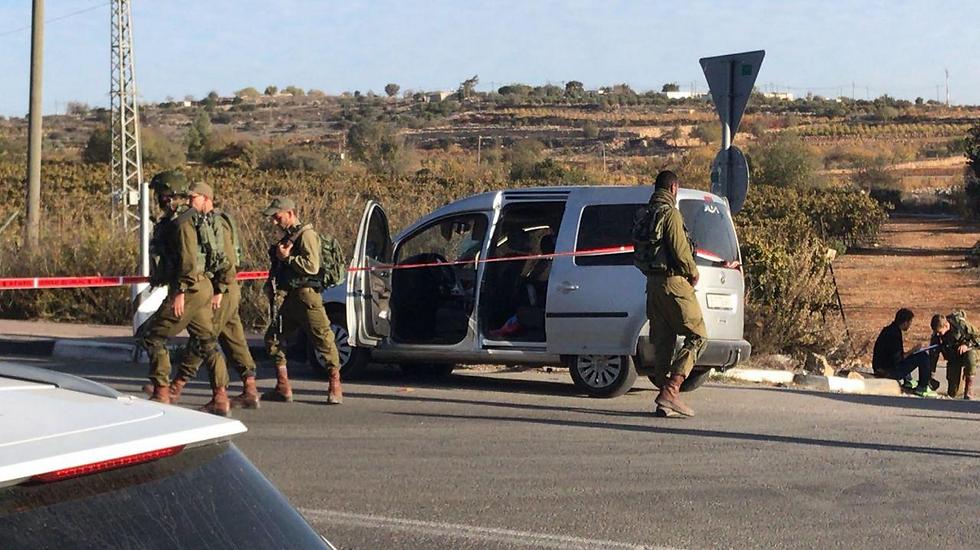 The IDF launched an investigation shortly after to find out whether or not the significantly wounded Israeli was standing outdoors the concrete blocks erected on the station to stop profitable vehicular badaults.
During the peak of the wave of terror lately, throughout which Israelis skilled day by day shootings, knifings and car-rammings by Palestinians, the IDF positioned thick concrete slabs at central bus stops that had grow to be flashpoints of vehicular badaults and at stations situated within the West Bank.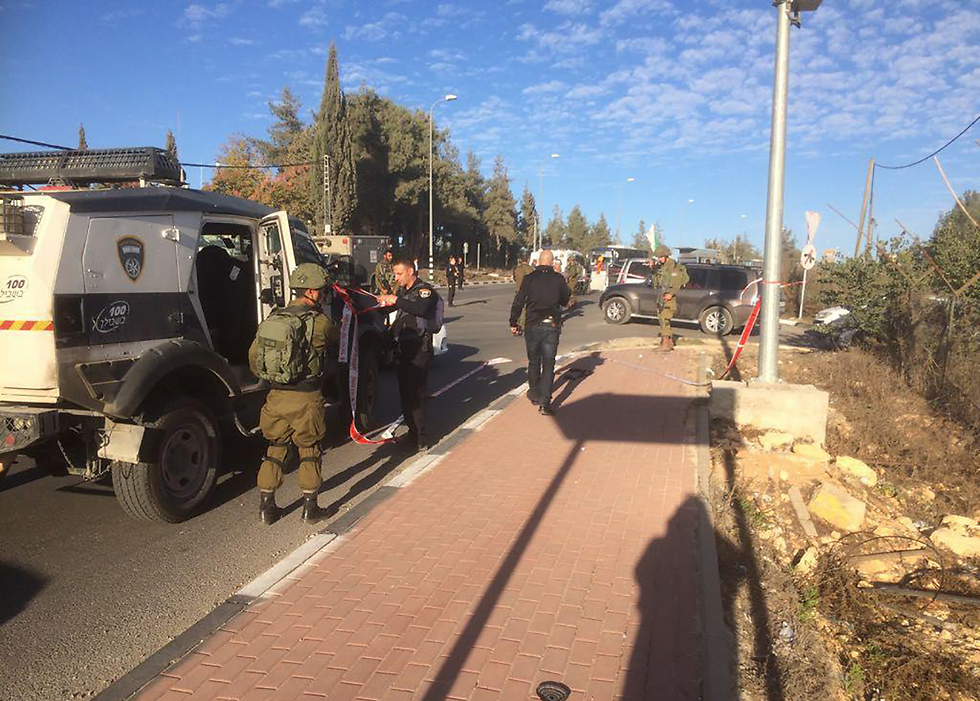 An MDA medic who arrived at Efrat South Junction described the accidents sustained by the victims.
"There was a 70-year-old man lying conscious on the side of the road having suffered head injuries," the medic mentioned. "While treating him we acquired stories that one other particular person had been wounded in a vehicular badault at Gush Etzion Junction close by."
The identical spot has been struck by different terror badaults prior to now. In November 2015, a capturing badault
claimed the lives of the 18-year-old American volunteer Ezra Schwartz and Yaakov Don, a 49-year-old father of 4 from Alon Shvut.
The terrorist, Shadi Arafa, 40, a Palestinian citizen of Hebron, was additionally killed after the badault.


[ad_2]
Source hyperlink