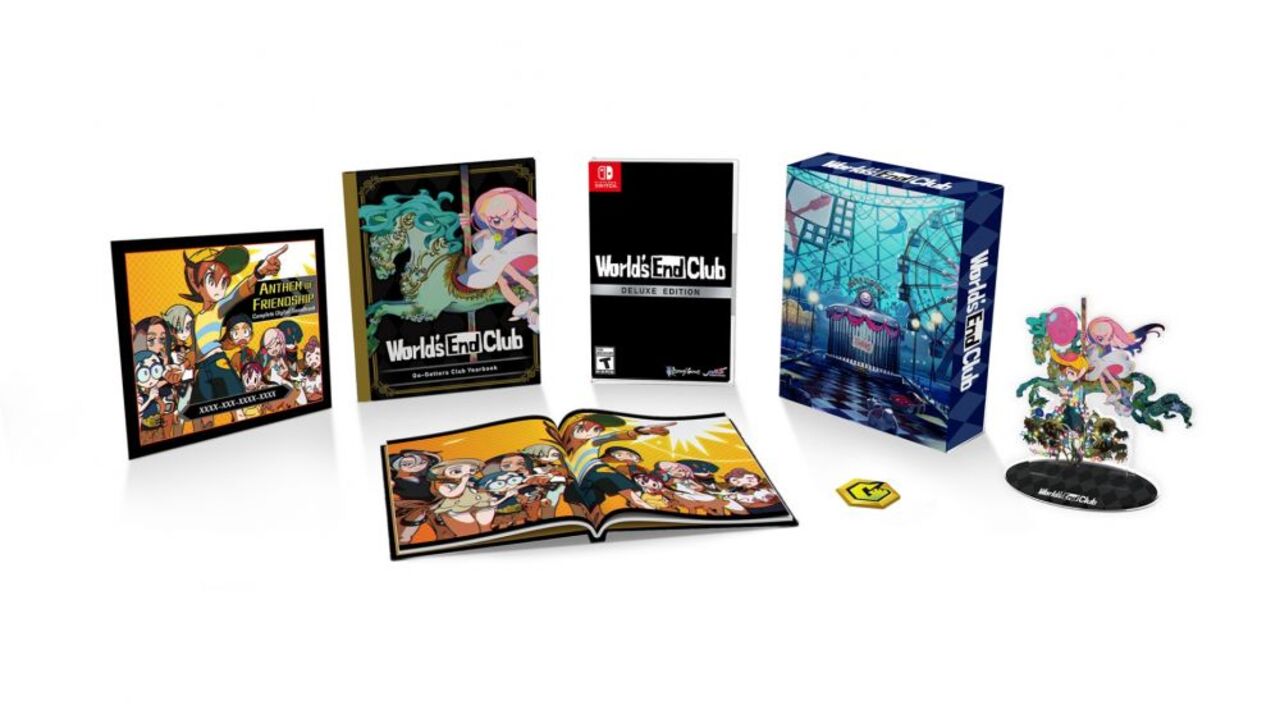 Announced last night at Nintendo Direct, World's End Club is an intriguing prospect for fans of Danganronpa and Zero Escape, and not just because the team behind him worked on those games in the past.
Although we don't have much information about the upcoming game, we do know that it involves a group of 12-year-olds called the Go-Getters Club, who get trapped in a strange underwater theme park and are forced to play for their survival in a "Game of Destiny "of a sadistic clown. Honestly, if that doesn't get your horn honking with excitement, what will?
Two special physical editions of the game are in preparation: the Deluxe Edition, which comes with a mini art book, a sample soundtrack, and a reversible cover; and the limited edition of $ 80 (£ 57), which offers you a complete art book, the complete soundtrack, an acrylic stand of the protagonist Reycho on the carousel and an enamel pin with the club leader's insignia.
The Deluxe Edition will be available "at all major participating retailers," according to NIS America, but the Limited Edition is only available through their website. Pre-orders can be placed now, but won't ship until the game's launch on May 28.