[ad_1]
","duration":61,"description":null,"author_name":"Andrew Gould","article_type":"uber_article","badytics":{"video_id":21006,"title":"Gridiron Heights, Season 2, Ep. 9: Stay Away from Bill Belichick's Haunted Mansion…or Else","stream":"front-page-featured","published_at":"2017-10-31T17:46:43.203000″,"id":"b8f63ca9-2e5f-4f7b-8894-90a4586c6111″},"ad_stitched_url":null},"media_width":null,"media_url":null,"media_id":null,"media_height":null,"hook_type":"photo","autoplay":false}},{"url_hash":"218a9189324c528348996438261d1a2eb97e9ded4f64a3eae2dded0e6925fc75″,"url":"https://bleacherreport.com/articles/2741786-janoris-jenkins-reportedly-suspended-for-violating-team-rules-out-vs-rams","updated_at":"2017-10-31T20:03:13Z","tag":{"unique_name":"nfl","tag_id":16,"short_name":"NFL","logo":"nfl.png","display_name":"NFL","color2″:"","color1″:""},"status":"active","position":null,"playlist_type":"ts","playlist_id":21640,"permalink":"/articles/2741786-janoris-jenkins-reportedly-suspended-for-violating-team-rules-out-vs-rams","performed_by":"[email protected]","original_url_hash":103282560,"notification":null,"is_locked":false,"is_featured":false,"internal_position":"2259.8048486253″,"id_str":"6453703563″,"id":6453703563,"href":"https://djay.bleacherreport.com/playlists/nfl_ts/tracks/6453703563″,"hide_from_regions":[],"hidden_attributes":[],"group_tags":[],"expires_at":null,"created_at":"2017-10-31T19:50:42Z","content_type":"internal_article","content":{"title":"Report: Giants CB Jenkins Banned, Will Miss Sunday's Game","thumbnail_url":"https://img.bleacherreport.net/cms/media/image/3b/19/a9/ab/0597/446e/be10/9987849e9969/crop_exact_858891978.jpg?h=272&q=90&w=408″,"metadata":{"title":"Janoris Jenkins Reportedly Suspended for Violating Team Rules, Out vs. Rams","thumbnails":{"original_url":"https://cdn.bleacherreport.net/cms/media/image/3b/19/a9/ab/0597/446e/be10/9987849e9969/858891978.jpg","media_item_href":"https://cms.bleacherreport.com/media/items/3b19a9ab-0597-446e-be10-9987849e9969.json"},"thumbnail_url":"https://img.bleacherreport.net/img/images/photos/003/705/086/hi-res-12857f7a15ab831aec4627e4d53411e0_crop_exact.jpg?w=900&h=600&q=75″,"stub_id":null,"share_url":"https://bleacherreport.com/articles/2741786-janoris-jenkins-reportedly-suspended-for-violating-team-rules-out-vs-rams","provider_url":"https://bleacherreport.com","provider_name":"Bleacher Report","photo_credit":"Joe Robbins/Getty Images","description":null,"author_name":"Adam Wells","article_type":"article","article_id":2741786},"media_width":null,"media_url":null,"media_id":null,"media_height":null,"hook_type":"photo"}},{"url_hash":"914d3f49288bc00a9a907c3d20ff6d0698e693129ec7aefcf8b84c39b6bad850″,"url":"https://bleacherreport.com/articles/2741725-josh-gordon-reportedly-meeting-with-nfl-browns-may-trade-wrs-rights","updated_at":"2017-10-31T18:04:25Z","tag":{"unique_name":"nfl","tag_id":16,"short_name":"NFL","logo":"nfl.png","display_name":"NFL","color2″:"","color1″:""},"status":"active","position":null,"playlist_type":"ts","playlist_id":21640,"permalink":"/articles/2741725-josh-gordon-reportedly-meeting-with-nfl-browns-may-trade-wrs-rights","performed_by":"[email protected]","original_url_hash":21515745,"notification":null,"is_locked":false,"is_featured":false,"internal_position":"2261.6798486253″,"id_str":"6453696712″,"id":6453696712,"href":"https://djay.bleacherreport.com/playlists/nfl_ts/tracks/6453696712″,"hide_from_regions":[],"hidden_attributes":[],"group_tags":[],"expires_at":null,"created_at":"2017-10-31T17:51:23Z","content_type":"internal_article","content":{"title":"Browns May Trade Gordon's Rights at Deadline (Schefter)","thumbnail_url":"https://img.bleacherreport.net/cms/media/image/9a/80/4a/e3/8f94/4aa5/83bc/b11bbd49d99c/crop_exact_full_image.jpeg?h=3279&q=90&w=4919″,"metadata":{"title":"Josh Gordon Reportedly Meeting with NFL; Browns May Trade WR's Rights","thumbnails":{"original_url":"https://cdn.bleacherreport.net/cms/media/image/9a/80/4a/e3/8f94/4aa5/83bc/b11bbd49d99c/full_image.jpeg","media_item_href":"https://cms.bleacherreport.com/media/items/9a804ae3-8f94-4aa5-83bc-b11bbd49d99c.json"},"thumbnail_url":"https://img.bleacherreport.net/img/images/photos/003/705/045/hi-res-50ef6334d422838122c04b493809bd35_crop_exact.jpg?w=900&h=600&q=75″,"stub_id":null,"share_url":"https://bleacherreport.com/articles/2741725-josh-gordon-reportedly-meeting-with-nfl-browns-may-trade-wrs-rights","provider_url":"https://bleacherreport.com","provider_name":"Bleacher Report","photo_credit":"David Richard/Associated Press","description":null,"author_name":"Adam Wells","article_type":"article","article_id":2741725},"media_width":null,"media_url":null,"media_id":null,"media_height":null,"hook_type":"photo"}}]},"nav":{"items":{"nba":{"url":"/nba","title":"NBA","id":"nba","subLists":["atlantic","central","northwest","pacific","southeast","southwest"],"subLinks":["nba","fantasy-basketball","nba/teams","nba-draft","wnba","nba/archives","nba/odds","https://www.stubhub.com/nba-tickets/grouping/115/?gcid=chDIG-_-geoUS-_-genNBA-_-dt170201-_-cmpBR_Gen-_-partBleacherReport-_-mktgrBRAND"]},"atlantic":{"title":"Atlantic","id":"atlantic","subLists":["boston-celtics","brooklyn-nets","new-york-knicks","philadelphia-76ers","toronto-raptors"]},"boston-celtics":{"url":"/boston-celtics","title":"Boston","id":"boston-celtics"},"brooklyn-nets":{"url":"/brooklyn-nets","title":"Brooklyn","id":"brooklyn-nets"},"new-york-knicks":{"url":"/new-york-knicks","title":"New York","id":"new-york-knicks"},"philadelphia-76ers":{"url":"/philadelphia-76ers","title":"Philadelphia","id":"philadelphia-76ers"},"toronto-raptors":{"url":"/toronto-raptors","title":"Toronto","id":"toronto-raptors"},"central":{"title":"Central","id":"central","subLists":["chicago-bulls","cleveland-cavaliers","detroit-pistons","indiana-pacers","milwaukee-bucks"]},"chicago-bulls":{"url":"/chicago-bulls","title":"Chicago","id":"chicago-bulls"},"cleveland-cavaliers":{"url":"/cleveland-cavaliers","title":"Cleveland","id":"cleveland-cavaliers"},"detroit-pistons":{"url":"/detroit-pistons","title":"Detroit","id":"detroit-pistons"},"indiana-pacers":{"url":"/indiana-pacers","title":"Indiana","id":"indiana-pacers"},"milwaukee-bucks":{"url":"/milwaukee-bucks","title":"Milwaukee","id":"milwaukee-bucks"},"northwest":{"title":"Northwest","id":"northwest","subLists":["denver-nuggets","minnesota-timberwolves","oklahoma-city-thunder","portland-trail-blazers","utah-jazz"]},"denver-nuggets":{"url":"/denver-nuggets","title":"Denver","id":"denver-nuggets"},"minnesota-timberwolves":{"url":"/minnesota-timberwolves","title":"Minnesota","id":"minnesota-timberwolves"},"oklahoma-city-thunder":{"url":"/oklahoma-city-thunder","title":"Oklahoma City","id":"oklahoma-city-thunder"},"portland-trail-blazers":{"url":"/portland-trail-blazers","title":"Portland","id":"portland-trail-blazers"},"utah-jazz":{"url":"/utah-jazz","title":"Utah","id":"utah-jazz"},"pacific":{"title":"Pacific","id":"pacific","subLists":["golden-state-warriors","los-angeles-clippers","los-angeles-lakers","phoenix-suns","sacramento-kings"]},"golden-state-warriors":{"url":"/golden-state-warriors","title":"Golden St","id":"golden-state-warriors"},"los-angeles-clippers":{"url":"/los-angeles-clippers","title":"LA Clippers","id":"los-angeles-clippers"},"los-angeles-lakers":{"url":"/los-angeles-lakers","title":"LA Lakers","id":"los-angeles-lakers"},"phoenix-suns":{"url":"/phoenix-suns","title":"Phoenix","id":"phoenix-suns"},"sacramento-kings":{"url":"/sacramento-kings","title":"Sacramento","id":"sacramento-kings"},"southeast":{"title":"Southeast","id":"southeast","subLists":["atlanta-hawks","charlotte-hornets","miami-heat","orlando-magic","washington-wizards"]},"atlanta-hawks":{"url":"/atlanta-hawks","title":"Atlanta","id":"atlanta-hawks"},"charlotte-hornets":{"url":"/charlotte-hornets","title":"Charlotte","id":"charlotte-hornets"},"miami-heat":{"url":"/miami-heat","title":"Miami","id":"miami-heat"},"orlando-magic":{"url":"/orlando-magic","title":"Orlando","id":"orlando-magic"},"washington-wizards":{"url":"/washington-wizards","title":"Washington","id":"washington-wizards"},"southwest":{"title":"Southwest","id":"southwest","subLists":["dallas-mavericks","houston-rockets","memphis-grizzlies","new-orleans-pelicans","san-antonio-spurs"]},"dallas-mavericks":{"url":"/dallas-mavericks","title":"Dallas","id":"dallas-mavericks"},"houston-rockets":{"url":"/houston-rockets","title":"Houston","id":"houston-rockets"},"memphis-grizzlies":{"url":"/memphis-grizzlies","title":"Memphis","id":"memphis-grizzlies"},"new-orleans-pelicans":{"url":"/new-orleans-pelicans","title":"New Orleans","id":"new-orleans-pelicans"},"san-antonio-spurs":{"url":"/san-antonio-spurs","title":"San Antonio","id":"san-antonio-spurs"},"nfl":{"url":"/nfl","title":"NFL","id":"nfl","subLists":["afc-east","afc-north","afc-south","afc-west","nfc-east","nfc-north","nfc-south","nfc-west"],"subLinks":["nfl","fantasy-football","nfl/teams","nfl-draft","nfl/archives","nfl/odds","https://www.stubhub.com/nfl-tickets/grouping/121/?gcid=chDIG-_-geoUS-_-genNFL-_-dt170201-_-cmpBR_Gen-_-partBleacherReport-_-mktgrBRAND"]},"afc-east":{"title":"AFC East","id":"afc-east","subLists":["buffalo-bills","miami-dolphins","new-england-patriots","new-york-jets"]},"buffalo-bills":{"url":"/buffalo-bills","title":"Buffalo","id":"buffalo-bills"},"miami-dolphins":{"url":"/miami-dolphins","title":"Miami","id":"miami-dolphins"},"new-england-patriots":{"url":"/new-england-patriots","title":"New England","id":"new-england-patriots"},"new-york-jets":{"url":"/new-york-jets","title":"NY Jets","id":"new-york-jets"},"afc-north":{"title":"AFC North","id":"afc-north","subLists":["baltimore-ravens","cincinnati-bengals","cleveland-browns","pittsburgh-steelers"]},"baltimore-ravens":{"url":"/baltimore-ravens","title":"Baltimore","id":"baltimore-ravens"},"cincinnati-bengals":{"url":"/cincinnati-bengals","title":"Cincinnati","id":"cincinnati-bengals"},"cleveland-browns":{"url":"/cleveland-browns","title":"Cleveland","id":"cleveland-browns"},"pittsburgh-steelers":{"url":"/pittsburgh-steelers","title":"Pittsburgh","id":"pittsburgh-steelers"},"afc-south":{"title":"AFC South","id":"afc-south","subLists":["houston-texans","indianapolis-colts","jacksonville-jaguars","tennessee-titans"]},"houston-texans":{"url":"/houston-texans","title":"Houston","id":"houston-texans"},"indianapolis-colts":{"url":"/indianapolis-colts","title":"Indianapolis","id":"indianapolis-colts"},"jacksonville-jaguars":{"url":"/jacksonville-jaguars","title":"Jacksonville","id":"jacksonville-jaguars"},"tennessee-titans":{"url":"/tennessee-titans","title":"Tennessee","id":"tennessee-titans"},"afc-west":{"title":"AFC West","id":"afc-west","subLists":["denver-broncos","kansas-city-chiefs","los-angeles-chargers","oakland-raiders"]},"denver-broncos":{"url":"/denver-broncos","title":"Denver","id":"denver-broncos"},"kansas-city-chiefs":{"url":"/kansas-city-chiefs","title":"Kansas City","id":"kansas-city-chiefs"},"los-angeles-chargers":{"url":"/los-angeles-chargers","title":"Los Angeles","id":"los-angeles-chargers"},"oakland-raiders":{"url":"/oakland-raiders","title":"Oakland","id":"oakland-raiders"},"nfc-east":{"title":"NFC East","id":"nfc-east","subLists":["dallas-cowboys","new-york-giants","philadelphia-eagles","washington-redskins"]},"dallas-cowboys":{"url":"/dallas-cowboys","title":"Dallas","id":"dallas-cowboys"},"new-york-giants":{"url":"/new-york-giants","title":"NY Giants","id":"new-york-giants"},"philadelphia-eagles":{"url":"/philadelphia-eagles","title":"Philadelphia","id":"philadelphia-eagles"},"washington-redskins":{"url":"/washington-redskins","title":"Washington","id":"washington-redskins"},"nfc-north":{"title":"NFC North","id":"nfc-north","subLists":["chicago-bears","detroit-lions","green-bay-packers","minnesota-vikings"]},"chicago-bears":{"url":"/chicago-bears","title":"Chicago","id":"chicago-bears"},"detroit-lions":{"url":"/detroit-lions","title":"Detroit","id":"detroit-lions"},"green-bay-packers":{"url":"/green-bay-packers","title":"Green Bay","id":"green-bay-packers"},"minnesota-vikings":{"url":"/minnesota-vikings","title":"Minnesota","id":"minnesota-vikings"},"nfc-south":{"title":"NFC South","id":"nfc-south","subLists":["atlanta-falcons","carolina-panthers","new-orleans-saints","tampa-bay-buccaneers"]},"atlanta-falcons":{"url":"/atlanta-falcons","title":"Atlanta","id":"atlanta-falcons"},"carolina-panthers":{"url":"/carolina-panthers","title":"Carolina","id":"carolina-panthers"},"new-orleans-saints":{"url":"/new-orleans-saints","title":"New Orleans","id":"new-orleans-saints"},"tampa-bay-buccaneers":{"url":"/tampa-bay-buccaneers","title":"Tampa Bay","id":"tampa-bay-buccaneers"},"nfc-west":{"title":"NFC West","id":"nfc-west","subLists":["arizona-cardinals","los-angeles-rams","san-francisco-49ers","seattle-seahawks"]},"arizona-cardinals":{"url":"/arizona-cardinals","title":"Arizona","id":"arizona-cardinals"},"los-angeles-rams":{"url":"/los-angeles-rams","title":"Los Angeles","id":"los-angeles-rams"},"san-francisco-49ers":{"url":"/san-francisco-49ers","title":"San Francisco","id":"san-francisco-49ers"},"seattle-seahawks":{"url":"/seattle-seahawks","title":"Seattle","id":"seattle-seahawks"},"world-football":{"url":"/world-football","title":"World Football","id":"world-football","subLists":["epl","uefa-champions-league","serie-a","la-liga","mls","international-football","sports-odds"],"subLinks":["world-football","world-football/archives"]},"epl":{"url":"/epl","title":"Premier League","id":"epl","subLists":["arsenal","bournemouth","brighton-hove-albion","burnley","chelsea","crystal-palace","everton","huddersfield-town","leicester-city-foxes","liverpool","manchester-city","manchester-united","newcastle-united","southampton","stoke-city","swansea-city","tottenham-hotspur","watford-fc","west-bromwich","west-ham-united"],"subLinks":["epl","transfer-window","epl/archives"]},"arsenal":{"url":"/arsenal","title":"Arsenal","id":"arsenal"},"bournemouth":{"url":"/bournemouth","title":"Bournemouth","id":"bournemouth"},"brighton-hove-albion":{"url":"/brighton-hove-albion","title":"Brighton and Hove Albion","id":"brighton-hove-albion"},"burnley":{"url":"/burnley","title":"Burnley","id":"burnley"},"chelsea":{"url":"/chelsea","title":"Chelsea","id":"chelsea"},"crystal-palace":{"url":"/crystal-palace","title":"Crystal Palace","id":"crystal-palace"},"everton":{"url":"/everton","title":"Everton","id":"everton"},"huddersfield-town":{"url":"/huddersfield-town","title":"Huddersfield Town","id":"huddersfield-town"},"leicester-city-foxes":{"url":"/leicester-city-foxes","title":"Leicester City","id":"leicester-city-foxes"},"liverpool":{"url":"/liverpool","title":"Liverpool","id":"liverpool"},"manchester-city":{"url":"/manchester-city","title":"Manchester City","id":"manchester-city"},"manchester-united":{"url":"/manchester-united","title":"Manchester United","id":"manchester-united"},"newcastle-united":{"url":"/newcastle-united","title":"Newcastle United","id":"newcastle-united"},"southampton":{"url":"/southampton","title":"Southampton","id":"southampton"},"stoke-city":{"url":"/stoke-city","title":"Stoke City","id":"stoke-city"},"swansea-city":{"url":"/swansea-city","title":"Swansea City","id":"swansea-city"},"tottenham-hotspur":{"url":"/tottenham-hotspur","title":"Tottenham Hotspur","id":"tottenham-hotspur"},"watford-fc":{"url":"/watford-fc","title":"Watford","id":"watford-fc"},"west-bromwich":{"url":"/west-bromwich","title":"West Bromwich Albion","id":"west-bromwich"},"west-ham-united":{"url":"/west-ham-united","title":"West Ham United","id":"west-ham-united"},"uefa-champions-league":{"url":"/uefa-champions-league","title":"Champions League","id":"uefa-champions-league","subLists":["ajax","fc-barcelona","bayern-munich","sl-benfica","borussia-dortmund","celtic","cska-moscow","dynamo-kiev","juventus","manchester-city","as-monaco-fc","napoli","psv-eindhoven","real-madrid","tottenham-hotspur","sporting-portugal","victoria"],"subLinks":["uefa-champions-league","transfer-window","uefa-champions-league/archives"]},"ajax":{"url":"/ajax","title":"Ajax","id":"ajax"},"fc-barcelona":{"url":"/fc-barcelona","title":"Barcelona","id":"fc-barcelona"},"bayern-munich":{"url":"/bayern-munich","title":"Bayern Munich","id":"bayern-munich"},"sl-benfica":{"url":"/sl-benfica","title":"Benfica","id":"sl-benfica"},"borussia-dortmund":{"url":"/borussia-dortmund","title":"Borussia Dortmund","id":"borussia-dortmund"},"celtic":{"url":"/celtic","title":"Celtic","id":"celtic"},"cska-moscow":{"url":"/cska-moscow","title":"CSKA Moscow","id":"cska-moscow"},"dynamo-kiev":{"url":"/dynamo-kiev","title":"Dynamo Kiev","id":"dynamo-kiev"},"juventus":{"url":"/juventus","title":"Juventus","id":"juventus"},"as-monaco-fc":{"url":"/as-monaco-fc","title":"Monaco","id":"as-monaco-fc"},"napoli":{"url":"/napoli","title":"Napoli","id":"napoli"},"psv-eindhoven":{"url":"/psv-eindhoven","title":"PSV Eindhoven","id":"psv-eindhoven"},"real-madrid":{"url":"/real-madrid","title":"Real Madrid","id":"real-madrid"},"sporting-portugal":{"url":"/sporting-portugal","title":"Sporting Portugal","id":"sporting-portugal"},"victoria":{"url":"/victoria","title":"Viktoria","id":"victoria"},"serie-a":{"url":"/serie-a","title":"Serie A","id":"serie-a","subLists":["ac-milan","as-roma","atalanta","benevento-calcio","bologna","cagliari","chievo-verona","fc-crotone","fiorentina","genoa","verona","inter-milan","juventus","lazio","napoli","sampdoria","sbaduolo","spal-2013″,"torino","udinese"],"subLinks":["serie-a","transfer-window","serie-a/archives"]},"ac-milan":{"url":"/ac-milan","title":"AC Milan","id":"ac-milan"},"as-roma":{"url":"/as-roma","title":"AS Roma","id":"as-roma"},"atalanta":{"url":"/atalanta","title":"Atalanta","id":"atalanta"},"benevento-calcio":{"url":"/benevento-calcio","title":"Benevento","id":"benevento-calcio"},"bologna":{"url":"/bologna","title":"Bologna","id":"bologna"},"cagliari":{"url":"/cagliari","title":"Cagliari","id":"cagliari"},"chievo-verona":{"url":"/chievo-verona","title":"Chievo Verona","id":"chievo-verona"},"fc-crotone":{"url":"/fc-crotone","title":"Crotone","id":"fc-crotone"},"fiorentina":{"url":"/fiorentina","title":"Fiorentina","id":"fiorentina"},"genoa":{"url":"/genoa","title":"Genoa","id":"genoa"},"verona":{"url":"/verona","title":"Hellas Verona","id":"verona"},"inter-milan":{"url":"/inter-milan","title":"Inter Milan","id":"inter-milan"},"lazio":{"url":"/lazio","title":"Lazio","id":"lazio"},"sampdoria":{"url":"/sampdoria","title":"Sampdoria","id":"sampdoria"},"sbaduolo":{"url":"/sbaduolo","title":"Sbaduolo","id":"sbaduolo"},"spal-2013″:{"url":"/spal-2013″,"title":"SPAL","id":"spal-2013″},"torino":{"url":"/torino","title":"Torino","id":"torino"},"udinese":{"url":"/udinese","title":"Udinese","id":"udinese"},"la-liga":{"url":"/la-liga","title":"La Liga","id":"la-liga","subLists":["cd-alaves","athletic-club","atletico-madrid","celta-da-vigo","eibar","fc-barcelona","las-palmas-ud","cd-leganes","malaga-cf","rc-deportivo","rcd-espanyol","real-betis","real-madrid","real-sociedad","sevilla","valencia-cf","villarreal-cf"],"subLinks":["la-liga","transfer-window","la-liga/archives"]},"cd-alaves":{"url":"/cd-alaves","title":"Alaves","id":"cd-alaves"},"athletic-club":{"url":"/athletic-club","title":"Athletic Club Bilbao","id":"athletic-club"},"atletico-madrid":{"url":"/atletico-madrid","title":"Atletico Madrid","id":"atletico-madrid"},"celta-da-vigo":{"url":"/celta-da-vigo","title":"Celta de Vigo","id":"celta-da-vigo"},"eibar":{"url":"/eibar","title":"Eibar","id":"eibar"},"las-palmas-ud":{"url":"/las-palmas-ud","title":"Las Palmas","id":"las-palmas-ud"},"cd-leganes":{"url":"/cd-leganes","title":"Leganes","id":"cd-leganes"},"malaga-cf":{"url":"/malaga-cf","title":"Malaga CF","id":"malaga-cf"},"rc-deportivo":{"url":"/rc-deportivo","title":"RC Deportivo","id":"rc-deportivo"},"rcd-espanyol":{"url":"/rcd-espanyol","title":"RCD Espanyol","id":"rcd-espanyol"},"real-betis":{"url":"/real-betis","title":"Real Betis","id":"real-betis"},"real-sociedad":{"url":"/real-sociedad","title":"Real Sociedad","id":"real-sociedad"},"sevilla":{"url":"/sevilla","title":"Sevilla","id":"sevilla"},"valencia-cf":{"url":"/valencia-cf","title":"Valencia CF","id":"valencia-cf"},"villarreal-cf":{"url":"/villarreal-cf","title":"Villarreal CF","id":"villarreal-cf"},"mls":{"url":"/mls","title":"MLS","id":"mls","subLists":["atlanta-united-fc","chicago-fire","colorado-rapids","columbus-crew","dc-united","fc-dallas","houston-dynamo","los-angeles-galaxy","minnesota-united","montreal-impact","new-england-revolution","new-york-red-bulls","new-york-city-fc","orlando-city","philadelphia-union","real-salt-lake","san-jose-earthquakes","seattle-sounders-fc","toronto-fc","sporting-kansas-city","portland-timbers","vancouver-whitecaps"],"subLinks":["mls","mls/archives"]},"atlanta-united-fc":{"url":"/atlanta-united-fc","title":"Atlanta United","id":"atlanta-united-fc"},"chicago-fire":{"url":"/chicago-fire","title":"Chicago Fire","id":"chicago-fire"},"colorado-rapids":{"url":"/colorado-rapids","title":"Colorado Rapids","id":"colorado-rapids"},"columbus-crew":{"url":"/columbus-crew","title":"Columbus Crew","id":"columbus-crew"},"dc-united":{"url":"/dc-united","title":"DC United","id":"dc-united"},"fc-dallas":{"url":"/fc-dallas","title":"FC Dallas","id":"fc-dallas"},"houston-dynamo":{"url":"/houston-dynamo","title":"Houston Dynamo","id":"houston-dynamo"},"los-angeles-galaxy":{"url":"/los-angeles-galaxy","title":"Los Angeles Galaxy","id":"los-angeles-galaxy"},"minnesota-united":{"url":"/minnesota-united","title":"Minnesota United","id":"minnesota-united"},"montreal-impact":{"url":"/montreal-impact","title":"Montreal Impact","id":"montreal-impact"},"new-england-revolution":{"url":"/new-england-revolution","title":"New England Revolution","id":"new-england-revolution"},"new-york-red-bulls":{"url":"/new-york-red-bulls","title":"New York Red Bulls","id":"new-york-red-bulls"},"new-york-city-fc":{"url":"/new-york-city-fc","title":"NYCFC","id":"new-york-city-fc"},"orlando-city":{"url":"/orlando-city","title":"Orlando City","id":"orlando-city"},"philadelphia-union":{"url":"/philadelphia-union","title":"Philadelphia Union","id":"philadelphia-union"},"real-salt-lake":{"url":"/real-salt-lake","title":"Real Salt Lake","id":"real-salt-lake"},"san-jose-earthquakes":{"url":"/san-jose-earthquakes","title":"San Jose Earthquakes","id":"san-jose-earthquakes"},"seattle-sounders-fc":{"url":"/seattle-sounders-fc","title":"Seattle Sounders","id":"seattle-sounders-fc"},"toronto-fc":{"url":"/toronto-fc","title":"Toronto FC","id":"toronto-fc"},"sporting-kansas-city":{"url":"/sporting-kansas-city","title":"Sporting Kansas City","id":"sporting-kansas-city"},"portland-timbers":{"url":"/portland-timbers","title":"Portland Timbers","id":"portland-timbers"},"vancouver-whitecaps":{"url":"/vancouver-whitecaps","title":"Vancouver Whitecaps","id":"vancouver-whitecaps"},"international-football":{"url":"/international-football","title":"International Football","id":"international-football","subLists":["albania-national-football","algeria-national-football","argentina","austria","australia-national-football","belgium-national-football","bosnia-herzegovina-national-football","brazilian-football","cameroon-national-football","chile-national-football","colombia-national-football","costa-rica-national-football","croatia-international-football","czech-republic-national-football","denmark-national-football","ecuador-national-football","england","france","germany","ghana-national-football","greece-national-football","honduras-national-football","hungary-national-football","iceland-national-football","iran-national-football","ireland","italy","ivory-coast-national-football","japan-national-football","mexico-national-football","namibia-national-football","netherlands","new-zealand-national-football","nigeria-national-football","north-korea-national-football","northern-ireland","norway-national-football","paraguay-national-football","poland","portugal-national-football","romania-national-football","russia","scotland","serbia-national-football","slovakia-national-football","slovenia-national-football","south-africa-national-football","south-korea-national-football","spain","sweden","switzerland","turkey-national-football","ukraine","united-states","uruguay-national-football","venezuela-national-football","wales-national-football"],"subLinks":["international-football","international-football/archives"]},"albania-national-football":{"url":"/albania-national-football","title":"Albania","id":"albania-national-football"},"algeria-national-football":{"url":"/algeria-national-football","title":"Algeria","id":"algeria-national-football"},"argentina":{"url":"/argentina","title":"Argentina","id":"argentina"},"austria":{"url":"/austria","title":"Austria","id":"austria"},"australia-national-football":{"url":"/australia-national-football","title":"Australia","id":"australia-national-football"},"belgium-national-football":{"url":"/belgium-national-football","title":"Belgium","id":"belgium-national-football"},"bosnia-herzegovina-national-football":{"url":"/bosnia-herzegovina-national-football","title":"Bosnia-Herzegovina","id":"bosnia-herzegovina-national-football"},"brazilian-football":{"url":"/brazilian-football","title":"Brazil","id":"brazilian-football"},"cameroon-national-football":{"url":"/cameroon-national-football","title":"Cameroon","id":"cameroon-national-football"},"chile-national-football":{"url":"/chile-national-football","title":"Chile","id":"chile-national-football"},"colombia-national-football":{"url":"/colombia-national-football","title":"Colombia","id":"colombia-national-football"},"costa-rica-national-football":{"url":"/costa-rica-national-football","title":"Costa Rica","id":"costa-rica-national-football"},"croatia-international-football":{"url":"/croatia-international-football","title":"Croatia","id":"croatia-international-football"},"czech-republic-national-football":{"url":"/czech-republic-national-football","title":"Czech Republic","id":"czech-republic-national-football"},"denmark-national-football":{"url":"/denmark-national-football","title":"Denmark","id":"denmark-national-football"},"ecuador-national-football":{"url":"/ecuador-national-football","title":"Ecuador","id":"ecuador-national-football"},"england":{"url":"/england","title":"England","id":"england"},"france":{"url":"/france","title":"France","id":"france"},"germany":{"url":"/germany","title":"Germany","id":"germany"},"ghana-national-football":{"url":"/ghana-national-football","title":"Ghana","id":"ghana-national-football"},"greece-national-football":{"url":"/greece-national-football","title":"Greece","id":"greece-national-football"},"honduras-national-football":{"url":"/honduras-national-football","title":"Honduras","id":"honduras-national-football"},"hungary-national-football":{"url":"/hungary-national-football","title":"Hungary","id":"hungary-national-football"},"iceland-national-football":{"url":"/iceland-national-football","title":"Iceland","id":"iceland-national-football"},"iran-national-football":{"url":"/iran-national-football","title":"Iran","id":"iran-national-football"},"ireland":{"url":"/ireland","title":"Ireland","id":"ireland"},"italy":{"url":"/italy","title":"Italy","id":"italy"},"ivory-coast-national-football":{"url":"/ivory-coast-national-football","title":"Ivory Coast","id":"ivory-coast-national-football"},"japan-national-football":{"url":"/japan-national-football","title":"Japan","id":"japan-national-football"},"mexico-national-football":{"url":"/mexico-national-football","title":"Mexico","id":"mexico-national-football"},"namibia-national-football":{"url":"/namibia-national-football","title":"Namibia","id":"namibia-national-football"},"netherlands":{"url":"/netherlands","title":"Netherlands","id":"netherlands"},"new-zealand-national-football":{"url":"/new-zealand-national-football","title":"New Zealand","id":"new-zealand-national-football"},"nigeria-national-football":{"url":"/nigeria-national-football","title":"Nigeria","id":"nigeria-national-football"},"north-korea-national-football":{"url":"/north-korea-national-football","title":"North Korea","id":"north-korea-national-football"},"northern-ireland":{"url":"/northern-ireland","title":"Northern Ireland","id":"northern-ireland"},"norway-national-football":{"url":"/norway-national-football","title":"Norway","id":"norway-national-football"},"paraguay-national-football":{"url":"/paraguay-national-football","title":"Paraguay","id":"paraguay-national-football"},"poland":{"url":"/poland","title":"Poland","id":"poland"},"portugal-national-football":{"url":"/portugal-national-football","title":"Portugal","id":"portugal-national-football"},"romania-national-football":{"url":"/romania-national-football","title":"Romania","id":"romania-national-football"},"russia":{"url":"/russia","title":"Russia","id":"russia"},"scotland":{"url":"/scotland","title":"Scotland","id":"scotland"},"serbia-national-football":{"url":"/serbia-national-football","title":"Serbia","id":"serbia-national-football"},"slovakia-national-football":{"url":"/slovakia-national-football","title":"Slovakia","id":"slovakia-national-football"},"slovenia-national-football":{"url":"/slovenia-national-football","title":"Slovenia","id":"slovenia-national-football"},"south-africa-national-football":{"url":"/south-africa-national-football","title":"South Africa","id":"south-africa-national-football"},"south-korea-national-football":{"url":"/south-korea-national-football","title":"South Korea","id":"south-korea-national-football"},"spain":{"url":"/spain","title":"Spain","id":"spain"},"sweden":{"url":"/sweden","title":"Sweden","id":"sweden"},"switzerland":{"url":"/switzerland","title":"Switzerland","id":"switzerland"},"turkey-national-football":{"url":"/turkey-national-football","title":"Turkey","id":"turkey-national-football"},"ukraine":{"url":"/ukraine","title":"Ukraine","id":"ukraine"},"united-states":{"url":"/united-states","title":"United States","id":"united-states"},"uruguay-national-football":{"url":"/uruguay-national-football","title":"Uruguay","id":"uruguay-national-football"},"venezuela-national-football":{"url":"/venezuela-national-football","title":"Venezuela","id":"venezuela-national-football"},"wales-national-football":{"url":"/wales-national-football","title":"Wales","id":"wales-national-football"},"sports-odds":{"url":"/sports-odds","title":"Odds","id":"sports-odds"},"college-football":{"url":"/college-football","title":"CFB","id":"college-football","subLists":["american-athletic-conference-football","acc-football","big-12-football","big-10-football","pac-12-football","sec-football","independents-football"],"subLinks":["college-football","recruiting","college-football/teams","college-football/archives","https://www.stubhub.com/ncaa-football-tickets/grouping/122/?gcid=chDIG-_-geoUS-_-genNCAAF-_-dt170201-_-cmpBR_Gen-_-partBleacherReport-_-mktgrBRAND"]},"american-athletic-conference-football":{"url":"/american-athletic-conference-football","title":"AAC","id":"american-athletic-conference-football","subLists":["cincinnati-bearcats-football","uconn-football","east-carolina-football","houston-cougars-football","memphis-tigers-football","navy-football","smu-mustangs-football","south-florida-bulls-football","temple-football","tulane-football","tulsa-football","ucf-knights-football"]},"cincinnati-bearcats-football":{"url":"/cincinnati-bearcats-football","title":"Cincinnati","id":"cincinnati-bearcats-football"},"uconn-football":{"url":"/uconn-football","title":"Connecticut","id":"uconn-football"},"east-carolina-football":{"url":"/east-carolina-football","title":"East Carolina","id":"east-carolina-football"},"houston-cougars-football":{"url":"/houston-cougars-football","title":"Houston","id":"houston-cougars-football"},"memphis-tigers-football":{"url":"/memphis-tigers-football","title":"Memphis","id":"memphis-tigers-football"},"navy-football":{"url":"/navy-football","title":"Navy","id":"navy-football"},"smu-mustangs-football":{"url":"/smu-mustangs-football","title":"SMU","id":"smu-mustangs-football"},"south-florida-bulls-football":{"url":"/south-florida-bulls-football","title":"South Florida","id":"south-florida-bulls-football"},"temple-football":{"url":"/temple-football","title":"Temple","id":"temple-football"},"tulane-football":{"url":"/tulane-football","title":"Tulane","id":"tulane-football"},"tulsa-football":{"url":"/tulsa-football","title":"Tulsa","id":"tulsa-football"},"ucf-knights-football":{"url":"/ucf-knights-football","title":"UCF","id":"ucf-knights-football"},"acc-football":{"url":"/acc-football","title":"ACC","id":"acc-football","subLists":["boston-college-football","clemson-football","duke-football","florida-state-football","georgia-tech-football","louisville-cardinals-football","miami-hurricanes-football","unc-football","nc-state-football","pitt-football","syracuse-football","uva-football","virginia-tech-football","wake-forest-football"],"subLinks":["acc-football","acc-football/archives"]},"boston-college-football":{"url":"/boston-college-football","title":"Boston College","id":"boston-college-football"},"clemson-football":{"url":"/clemson-football","title":"Clemson","id":"clemson-football"},"duke-football":{"url":"/duke-football","title":"Duke","id":"duke-football"},"florida-state-football":{"url":"/florida-state-football","title":"Florida St","id":"florida-state-football"},"georgia-tech-football":{"url":"/georgia-tech-football","title":"Georgia Tech","id":"georgia-tech-football"},"louisville-cardinals-football":{"url":"/louisville-cardinals-football","title":"Louisville","id":"louisville-cardinals-football"},"miami-hurricanes-football":{"url":"/miami-hurricanes-football","title":"Miami (FL)","id":"miami-hurricanes-football"},"unc-football":{"url":"/unc-football","title":"North Carolina","id":"unc-football"},"nc-state-football":{"url":"/nc-state-football","title":"NC State","id":"nc-state-football"},"pitt-football":{"url":"/pitt-football","title":"Pittsburgh","id":"pitt-football"},"syracuse-football":{"url":"/syracuse-football","title":"Syracuse","id":"syracuse-football"},"uva-football":{"url":"/uva-football","title":"Virginia","id":"uva-football"},"virginia-tech-football":{"url":"/virginia-tech-football","title":"Virginia Tech","id":"virginia-tech-football"},"wake-forest-football":{"url":"/wake-forest-football","title":"Wake Forest","id":"wake-forest-football"},"big-12-football":{"url":"/big-12-football","title":"Big 12″,"id":"big-12-football","subLists":["baylor-football","iowa-state-football","kansas-jayhawks-football","kansas-state-football","oklahoma-sooners-football","oklahoma-state-football","tcu-football","texas-longhorns-football","texas-tech-football","wvu-football"],"subLinks":["big-12-football","big-12-football/archives"]},"baylor-football":{"url":"/baylor-football","title":"Baylor","id":"baylor-football"},"iowa-state-football":{"url":"/iowa-state-football","title":"Iowa St","id":"iowa-state-football"},"kansas-jayhawks-football":{"url":"/kansas-jayhawks-football","title":"Kansas","id":"kansas-jayhawks-football"},"kansas-state-football":{"url":"/kansas-state-football","title":"Kansas St","id":"kansas-state-football"},"oklahoma-sooners-football":{"url":"/oklahoma-sooners-football","title":"Oklahoma","id":"oklahoma-sooners-football"},"oklahoma-state-football":{"url":"/oklahoma-state-football","title":"Oklahoma St","id":"oklahoma-state-football"},"tcu-football":{"url":"/tcu-football","title":"TCU","id":"tcu-football"},"texas-longhorns-football":{"url":"/texas-longhorns-football","title":"Texas","id":"texas-longhorns-football"},"texas-tech-football":{"url":"/texas-tech-football","title":"Texas Tech","id":"texas-tech-football"},"wvu-football":{"url":"/wvu-football","title":"West Virginia","id":"wvu-football"},"big-10-football":{"url":"/big-10-football","title":"Big Ten","id":"big-10-football","subLists":["illinois-fighting-illini-football","indiana-hoosiers-football","iowa-hawkeyes-football","maryland-terrapins-football","michigan-wolverines-football","michigan-state-football","minnesota-golden-gophers-football","nebraska-cornhuskers-football","northwestern-football","ohio-state-football","penn-state-football","purdue-football","rutgers-football","wisconsin-badgers-football"],"subLinks":["big-10-football","big-10-football/archives"]},"illinois-fighting-illini-football":{"url":"/illinois-fighting-illini-football","title":"Illinois","id":"illinois-fighting-illini-football"},"indiana-hoosiers-football":{"url":"/indiana-hoosiers-football","title":"Indiana","id":"indiana-hoosiers-football"},"iowa-hawkeyes-football":{"url":"/iowa-hawkeyes-football","title":"Iowa","id":"iowa-hawkeyes-football"},"maryland-terrapins-football":{"url":"/maryland-terrapins-football","title":"Maryland","id":"maryland-terrapins-football"},"michigan-wolverines-football":{"url":"/michigan-wolverines-football","title":"Michigan","id":"michigan-wolverines-football"},"michigan-state-football":{"url":"/michigan-state-football","title":"Michigan St","id":"michigan-state-football"},"minnesota-golden-gophers-football":{"url":"/minnesota-golden-gophers-football","title":"Minnesota","id":"minnesota-golden-gophers-football"},"nebraska-cornhuskers-football":{"url":"/nebraska-cornhuskers-football","title":"Nebraska","id":"nebraska-cornhuskers-football"},"northwestern-football":{"url":"/northwestern-football","title":"Northwestern","id":"northwestern-football"},"ohio-state-football":{"url":"/ohio-state-football","title":"Ohio St","id":"ohio-state-football"},"penn-state-football":{"url":"/penn-state-football","title":"Penn St","id":"penn-state-football"},"purdue-football":{"url":"/purdue-football","title":"Purdue","id":"purdue-football"},"rutgers-football":{"url":"/rutgers-football","title":"Rutgers","id":"rutgers-football"},"wisconsin-badgers-football":{"url":"/wisconsin-badgers-football","title":"Wisconsin","id":"wisconsin-badgers-football"},"pac-12-football":{"url":"/pac-12-football","title":"Pacific-12″,"id":"pac-12-football","subLists":["arizona-wildcats-football","arizona-state-football","cal-bears-football","colorado-buffaloes-football","oregon-ducks-football","oregon-state-football","stanford-football","ucla-football","usc-football","utah-utes-football","washington-huskies-football","washington-state-football"],"subLinks":["pac-12-football","pac-10-football/archives"]},"arizona-wildcats-football":{"url":"/arizona-wildcats-football","title":"Arizona","id":"arizona-wildcats-football"},"arizona-state-football":{"url":"/arizona-state-football","title":"Arizona St","id":"arizona-state-football"},"cal-bears-football":{"url":"/cal-bears-football","title":"California","id":"cal-bears-football"},"colorado-buffaloes-football":{"url":"/colorado-buffaloes-football","title":"Colorado","id":"colorado-buffaloes-football"},"oregon-ducks-football":{"url":"/oregon-ducks-football","title":"Oregon","id":"oregon-ducks-football"},"oregon-state-football":{"url":"/oregon-state-football","title":"Oregon St","id":"oregon-state-football"},"stanford-football":{"url":"/stanford-football","title":"Stanford","id":"stanford-football"},"ucla-football":{"url":"/ucla-football","title":"UCLA","id":"ucla-football"},"usc-football":{"url":"/usc-football","title":"USC","id":"usc-football"},"utah-utes-football":{"url":"/utah-utes-football","title":"Utah","id":"utah-utes-football"},"washington-huskies-football":{"url":"/washington-huskies-football","title":"Washington","id":"washington-huskies-football"},"washington-state-football":{"url":"/washington-state-football","title":"Washington St","id":"washington-state-football"},"sec-football":{"url":"/sec-football","title":"SEC","id":"sec-football","subLists":["alabama-crimson-tide-football","arkansas-razorbacks-football","auburn-football","florida-gators-football","georgia-bulldogs-football","kentucky-wildcats-football","lsu-football","ole-miss-football","mississippi-state-football","missouri-tigers-football","south-carolina-football","tennessee-volunteers-football","texas-am-football","vanderbilt-football"],"subLinks":["sec-football","sec-football/archives"]},"alabama-crimson-tide-football":{"url":"/alabama-crimson-tide-football","title":"Alabama","id":"alabama-crimson-tide-football"},"arkansas-razorbacks-football":{"url":"/arkansas-razorbacks-football","title":"Arkansas","id":"arkansas-razorbacks-football"},"auburn-football":{"url":"/auburn-football","title":"Auburn","id":"auburn-football"},"florida-gators-football":{"url":"/florida-gators-football","title":"Florida","id":"florida-gators-football"},"georgia-bulldogs-football":{"url":"/georgia-bulldogs-football","title":"Georgia","id":"georgia-bulldogs-football"},"kentucky-wildcats-football":{"url":"/kentucky-wildcats-football","title":"Kentucky","id":"kentucky-wildcats-football"},"lsu-football":{"url":"/lsu-football","title":"LSU","id":"lsu-football"},"ole-miss-football":{"url":"/ole-miss-football","title":"Mississippi","id":"ole-miss-football"},"mississippi-state-football":{"url":"/mississippi-state-football","title":"Mississippi St","id":"mississippi-state-football"},"missouri-tigers-football":{"url":"/missouri-tigers-football","title":"Missouri","id":"missouri-tigers-football"},"south-carolina-football":{"url":"/south-carolina-football","title":"South Carolina","id":"south-carolina-football"},"tennessee-volunteers-football":{"url":"/tennessee-volunteers-football","title":"Tennessee","id":"tennessee-volunteers-football"},"texas-am-football":{"url":"/texas-am-football","title":"Texas A&M","id":"texas-am-football"},"vanderbilt-football":{"url":"/vanderbilt-football","title":"Vanderbilt","id":"vanderbilt-football"},"independents-football":{"url":"/independents-football","title":"Independents","id":"independents-football","subLists":["army-football","byu-football","notre-dame-football"],"subLinks":["independents-football","independents-football/archives"]},"army-football":{"url":"/army-football","title":"Army","id":"army-football"},"byu-football":{"url":"/byu-football","title":"Brigham Young","id":"byu-football"},"notre-dame-football":{"url":"/notre-dame-football","title":"Notre Dame","id":"notre-dame-football"},"mlb":{"url":"/mlb","title":"MLB","id":"mlb","subLists":["al-east","al-central","al-west","nl-east","nl-central","nl-west"],"subLinks":["mlb","fantasy-baseball","mlb/teams","mlb/archives","mlb/odds","https://www.stubhub.com/mlb-tickets/grouping/81/?gcid=chDIG-_-geoUS-_-genMLB-_-dt170201-_-cmpBR_Gen-_-partBleacherReport-_-mktgrBRAND"]},"al-east":{"title":"AL East","id":"al-east","subLists":["baltimore-orioles","boston-red-sox","new-york-yankees","tampa-bay-rays","toronto-blue-jays"]},"baltimore-orioles":{"url":"/baltimore-orioles","title":"Baltimore","id":"baltimore-orioles"},"boston-red-sox":{"url":"/boston-red-sox","title":"Boston","id":"boston-red-sox"},"new-york-yankees":{"url":"/new-york-yankees","title":"NY Yankees","id":"new-york-yankees"},"tampa-bay-rays":{"url":"/tampa-bay-rays","title":"Tampa Bay","id":"tampa-bay-rays"},"toronto-blue-jays":{"url":"/toronto-blue-jays","title":"Toronto","id":"toronto-blue-jays"},"al-central":{"title":"AL Central","id":"al-central","subLists":["chicago-white-sox","cleveland-indians","detroit-tigers","kansas-city-royals","minnesota-twins"]},"chicago-white-sox":{"url":"/chicago-white-sox","title":"Chi White Sox","id":"chicago-white-sox"},"cleveland-indians":{"url":"/cleveland-indians","title":"Cleveland","id":"cleveland-indians"},"detroit-tigers":{"url":"/detroit-tigers","title":"Detroit","id":"detroit-tigers"},"kansas-city-royals":{"url":"/kansas-city-royals","title":"Kansas City","id":"kansas-city-royals"},"minnesota-twins":{"url":"/minnesota-twins","title":"Minnesota","id":"minnesota-twins"},"al-west":{"title":"AL West","id":"al-west","subLists":["houston-astros","los-angeles-angels","oakland-athletics","seattle-mariners","texas-rangers"]},"houston-astros":{"url":"/houston-astros","title":"Houston","id":"houston-astros"},"los-angeles-angels":{"url":"/los-angeles-angels","title":"LA Angels","id":"los-angeles-angels"},"oakland-athletics":{"url":"/oakland-athletics","title":"Oakland","id":"oakland-athletics"},"seattle-mariners":{"url":"/seattle-mariners","title":"Seattle","id":"seattle-mariners"},"texas-rangers":{"url":"/texas-rangers","title":"Texas","id":"texas-rangers"},"nl-east":{"title":"NL East","id":"nl-east","subLists":["atlanta-braves","miami-marlins","new-york-mets","philadelphia-phillies","washington-nationals"]},"atlanta-braves":{"url":"/atlanta-braves","title":"Atlanta","id":"atlanta-braves"},"miami-marlins":{"url":"/miami-marlins","title":"Miami","id":"miami-marlins"},"new-york-mets":{"url":"/new-york-mets","title":"NY Mets","id":"new-york-mets"},"philadelphia-phillies":{"url":"/philadelphia-phillies","title":"Philadelphia","id":"philadelphia-phillies"},"washington-nationals":{"url":"/washington-nationals","title":"Washington","id":"washington-nationals"},"nl-central":{"title":"NL Central","id":"nl-central","subLists":["chicago-cubs","cincinnati-reds","milwaukee-brewers","pittsburgh-pirates","st-louis-cardinals"]},"chicago-cubs":{"url":"/chicago-cubs","title":"Chi Cubs","id":"chicago-cubs"},"cincinnati-reds":{"url":"/cincinnati-reds","title":"Cincinnati","id":"cincinnati-reds"},"milwaukee-brewers":{"url":"/milwaukee-brewers","title":"Milwaukee","id":"milwaukee-brewers"},"pittsburgh-pirates":{"url":"/pittsburgh-pirates","title":"Pittsburgh","id":"pittsburgh-pirates"},"st-louis-cardinals":{"url":"/st-louis-cardinals","title":"St Louis","id":"st-louis-cardinals"},"nl-west":{"title":"NL West","id":"nl-west","subLists":["arizona-diamondbacks","colorado-rockies","los-angeles-dodgers","san-diego-padres","san-francisco-giants"]},"arizona-diamondbacks":{"url":"/arizona-diamondbacks","title":"Arizona","id":"arizona-diamondbacks"},"colorado-rockies":{"url":"/colorado-rockies","title":"Colorado","id":"colorado-rockies"},"los-angeles-dodgers":{"url":"/los-angeles-dodgers","title":"LA Dodgers","id":"los-angeles-dodgers"},"san-diego-padres":{"url":"/san-diego-padres","title":"San Diego","id":"san-diego-padres"},"san-francisco-giants":{"url":"/san-francisco-giants","title":"San Francisco","id":"san-francisco-giants"},"nhl":{"url":"/nhl","title":"NHL","id":"nhl","subLists":["nhl-atlantic","nhl-central","nhl-pacific","nhl-metropolitan"],"subLinks":["nhl","nhl-draft","nhl/teams","nhl/archives","nhl/odds","https://www.stubhub.com/nhl-tickets/grouping/144/?gcid=chDIG-_-geoUS-_-genNHL-_-dt170201-_-cmpBR_Gen-_-partBleacherReport-_-mktgrBRAND"]},"nhl-atlantic":{"title":"NHL Atlantic","id":"nhl-atlantic","subLists":["boston-bruins","buffalo-sabres","detroit-red-wings","florida-panthers","montreal-canadiens","ottawa-senators","tampa-bay-lightning","toronto-maple-leafs"]},"boston-bruins":{"url":"/boston-bruins","title":"Boston","id":"boston-bruins"},"buffalo-sabres":{"url":"/buffalo-sabres","title":"Buffalo","id":"buffalo-sabres"},"detroit-red-wings":{"url":"/detroit-red-wings","title":"Detroit","id":"detroit-red-wings"},"florida-panthers":{"url":"/florida-panthers","title":"Florida","id":"florida-panthers"},"montreal-canadiens":{"url":"/montreal-canadiens","title":"Montreal","id":"montreal-canadiens"},"ottawa-senators":{"url":"/ottawa-senators","title":"Ottawa","id":"ottawa-senators"},"tampa-bay-lightning":{"url":"/tampa-bay-lightning","title":"Tampa Bay","id":"tampa-bay-lightning"},"toronto-maple-leafs":{"url":"/toronto-maple-leafs","title":"Toronto","id":"toronto-maple-leafs"},"nhl-central":{"title":"NHL Central","id":"nhl-central","subLists":["chicago-blackhawks","colorado-avalanche","dallas-stars","minnesota-wild","nashville-predators","st-louis-blues","winnipeg-jets"]},"chicago-blackhawks":{"url":"/chicago-blackhawks","title":"Chicago","id":"chicago-blackhawks"},"colorado-avalanche":{"url":"/colorado-avalanche","title":"Colorado","id":"colorado-avalanche"},"dallas-stars":{"url":"/dallas-stars","title":"Dallas","id":"dallas-stars"},"minnesota-wild":{"url":"/minnesota-wild","title":"Minnesota","id":"minnesota-wild"},"nashville-predators":{"url":"/nashville-predators","title":"Nashville","id":"nashville-predators"},"st-louis-blues":{"url":"/st-louis-blues","title":"St. Louis","id":"st-louis-blues"},"winnipeg-jets":{"url":"/winnipeg-jets","title":"Winnipeg","id":"winnipeg-jets"},"nhl-pacific":{"title":"NHL Pacific","id":"nhl-pacific","subLists":["anaheim-ducks","arizona-coyotes","calgary-flames","edmonton-oilers","los-angeles-kings","san-jose-sharks","vancouver-canucks","vegas-golden-knights"]},"anaheim-ducks":{"url":"/anaheim-ducks","title":"Anaheim","id":"anaheim-ducks"},"arizona-coyotes":{"url":"/arizona-coyotes","title":"Arizona","id":"arizona-coyotes"},"calgary-flames":{"url":"/calgary-flames","title":"Calgary","id":"calgary-flames"},"edmonton-oilers":{"url":"/edmonton-oilers","title":"Edmonton","id":"edmonton-oilers"},"los-angeles-kings":{"url":"/los-angeles-kings","title":"Los Angeles","id":"los-angeles-kings"},"san-jose-sharks":{"url":"/san-jose-sharks","title":"San Jose","id":"san-jose-sharks"},"vancouver-canucks":{"url":"/vancouver-canucks","title":"Vancouver","id":"vancouver-canucks"},"vegas-golden-knights":{"url":"/vegas-golden-knights","title":"Vegas","id":"vegas-golden-knights"},"nhl-metropolitan":{"title":"NHL Metropolitan","id":"nhl-metropolitan","subLists":["carolina-hurricanes","columbus-blue-jackets","new-jersey-devils","new-york-islanders","new-york-rangers","philadelphia-flyers","pittsburgh-penguins","washington-capitals"]},"carolina-hurricanes":{"url":"/carolina-hurricanes","title":"Carolina","id":"carolina-hurricanes"},"columbus-blue-jackets":{"url":"/columbus-blue-jackets","title":"Columbus","id":"columbus-blue-jackets"},"new-jersey-devils":{"url":"/new-jersey-devils","title":"New Jersey","id":"new-jersey-devils"},"new-york-islanders":{"url":"/new-york-islanders","title":"NY Islanders","id":"new-york-islanders"},"new-york-rangers":{"url":"/new-york-rangers","title":"NY Rangers","id":"new-york-rangers"},"philadelphia-flyers":{"url":"/philadelphia-flyers","title":"Philadelphia","id":"philadelphia-flyers"},"pittsburgh-penguins":{"url":"/pittsburgh-penguins","title":"Pittsburgh","id":"pittsburgh-penguins"},"washington-capitals":{"url":"/washington-capitals","title":"Washington","id":"washington-capitals"},"wwe":{"url":"/wwe","title":"WWE","id":"wwe","subLists":["wwe-survivor-series","pro-wrestling","tna-wrestling"],"subLinks":["wwe","wwe-tlc","wwe/archives"]},"wwe-survivor-series":{"url":"/wwe-survivor-series","title":"WWE Survivor Series","id":"wwe-survivor-series"},"pro-wrestling":{"url":"/pro-wrestling","title":"More Wrestling","id":"pro-wrestling","subLists":["pro-wrestling","pro-wrestling/archives"]},"pro-wrestling/archives":{"url":"/pro-wrestling/archives","title":"Archives","id":"pro-wrestling/archives"},"tna-wrestling":{"url":"/tna-wrestling","title":"TNA","id":"tna-wrestling","subLists":["tna-wrestling","tna-wrestling/archives"]},"tna-wrestling/archives":{"url":"/tna-wrestling/archives","title":"Archives","id":"tna-wrestling/archives"},"mma":{"url":"/mma","title":"MMA","id":"mma","subLists":["ufc-217″],"subLinks":["mma","ufc/archives","mma/odds"]},"ufc-217″:{"url":"/ufc-217″,"title":"UFC 217″,"id":"ufc-217″},"nascar":{"url":"/nascar","title":"NASCAR","id":"nascar"},"golf":{"url":"/golf","title":"Golf","id":"golf","subLinks":["golf","golf/archives"]},"tennis":{"url":"/tennis","title":"Tennis","id":"tennis","subLinks":["tennis","tennis/archives"]},"college-basketball":{"url":"/college-basketball","title":"CBB","id":"college-basketball","subLists":["american-athletic-conference-basketball","acc-basketball","atlantic-ten-basketball","big-12-basketball","big-east-basketball","big-10-basketball","pac-12-basketball","sec-basketball"],"subLinks":["college-basketball","college-basketball-recruiting","college-basketball/teams","college-basketball/archives","https://www.stubhub.com/ncaa-basketball-tickets/grouping/333/?gcid=chDIG-_-geoUS-_-genNCAAB-_-dt170201-_-cmpBR_Gen-_-partBleacherReport-_-mktgrBRAND","womens-college-basketball"]},"american-athletic-conference-basketball":{"url":"/american-athletic-conference-basketball","title":"AAC","id":"american-athletic-conference-basketball","subLists":["cincinnati-bearcats-basketball","uconn-basketball","east-carolina-basketball","houston-cougars-basketball","memphis-tigers-basketball","south-florida-bulls-basketball","smu-basketball","temple-basketball","tulane-basketball","tulsa-golden-hurricane-basketball","ucf-basketball"]},"cincinnati-bearcats-basketball":{"url":"/cincinnati-bearcats-basketball","title":"Cincinnati","id":"cincinnati-bearcats-basketball"},"uconn-basketball":{"url":"/uconn-basketball","title":"Connecticut","id":"uconn-basketball"},"east-carolina-basketball":{"url":"/east-carolina-basketball","title":"East Carolina","id":"east-carolina-basketball"},"houston-cougars-basketball":{"url":"/houston-cougars-basketball","title":"Houston","id":"houston-cougars-basketball"},"memphis-tigers-basketball":{"url":"/memphis-tigers-basketball","title":"Memphis","id":"memphis-tigers-basketball"},"south-florida-bulls-basketball":{"url":"/south-florida-bulls-basketball","title":"South Florida","id":"south-florida-bulls-basketball"},"smu-basketball":{"url":"/smu-basketball","title":"SMU","id":"smu-basketball"},"temple-basketball":{"url":"/temple-basketball","title":"Temple","id":"temple-basketball"},"tulane-basketball":{"url":"/tulane-basketball","title":"Tulane","id":"tulane-basketball"},"tulsa-golden-hurricane-basketball":{"url":"/tulsa-golden-hurricane-basketball","title":"Tulsa","id":"tulsa-golden-hurricane-basketball"},"ucf-basketball":{"url":"/ucf-basketball","title":"UCF","id":"ucf-basketball"},"acc-basketball":{"url":"/acc-basketball","title":"ACC","id":"acc-basketball","subLists":["boston-college-basketball","clemson-basketball","duke-basketball","florida-state-basketball","georgia-tech-basketball","louisville-cardinals-basketball","miami-hurricanes-basketball","unc-basketball","nc-state-basketball","notre-dame-basketball","pitt-basketball","syracuse-basketball","uva-basketball","virginia-tech-basketball","wake-forest-basketball"],"subLinks":["acc-basketball","acc-basketball/archives"]},"boston-college-basketball":{"url":"/boston-college-basketball","title":"Boston College","id":"boston-college-basketball"},"clemson-basketball":{"url":"/clemson-basketball","title":"Clemson","id":"clemson-basketball"},"duke-basketball":{"url":"/duke-basketball","title":"Duke","id":"duke-basketball"},"florida-state-basketball":{"url":"/florida-state-basketball","title":"Florida St","id":"florida-state-basketball"},"georgia-tech-basketball":{"url":"/georgia-tech-basketball","title":"Georgia Tech","id":"georgia-tech-basketball"},"louisville-cardinals-basketball":{"url":"/louisville-cardinals-basketball","title":"Louisville","id":"louisville-cardinals-basketball"},"miami-hurricanes-basketball":{"url":"/miami-hurricanes-basketball","title":"Miami (FL)","id":"miami-hurricanes-basketball"},"unc-basketball":{"url":"/unc-basketball","title":"North Carolina","id":"unc-basketball"},"nc-state-basketball":{"url":"/nc-state-basketball","title":"NC State","id":"nc-state-basketball"},"notre-dame-basketball":{"url":"/notre-dame-basketball","title":"Notre Dame","id":"notre-dame-basketball"},"pitt-basketball":{"url":"/pitt-basketball","title":"Pittsburgh","id":"pitt-basketball"},"syracuse-basketball":{"url":"/syracuse-basketball","title":"Syracuse","id":"syracuse-basketball"},"uva-basketball":{"url":"/uva-basketball","title":"Virginia","id":"uva-basketball"},"virginia-tech-basketball":{"url":"/virginia-tech-basketball","title":"Virginia Tech","id":"virginia-tech-basketball"},"wake-forest-basketball":{"url":"/wake-forest-basketball","title":"Wake Forest","id":"wake-forest-basketball"},"atlantic-ten-basketball":{"url":"/atlantic-ten-basketball","title":"Atlantic 10″,"id":"atlantic-ten-basketball","subLists":["davidson-basketball","dayton-basketball","duquesne-basketball","fordham-basketball","george-mason-basketball","gw-basketball","la-salle-basketball","umbad-basketball","rhode-island-rams-basketball","richmond-spiders-basketball","saint-louis-billikens-basketball","st-josephs-basketball","st-bonaventure-basketball","virginia-commonwealth-basketball"],"subLinks":["atlantic-ten-basketball","atlantic-ten-basketball/archives"]},"davidson-basketball":{"url":"/davidson-basketball","title":"Davidson","id":"davidson-basketball"},"dayton-basketball":{"url":"/dayton-basketball","title":"Dayton","id":"dayton-basketball"},"duquesne-basketball":{"url":"/duquesne-basketball","title":"Duquesne","id":"duquesne-basketball"},"fordham-basketball":{"url":"/fordham-basketball","title":"Fordham","id":"fordham-basketball"},"george-mason-basketball":{"url":"/george-mason-basketball","title":"George Mason ","id":"george-mason-basketball"},"gw-basketball":{"url":"/gw-basketball","title":"George Washington","id":"gw-basketball"},"la-salle-basketball":{"url":"/la-salle-basketball","title":"La Salle","id":"la-salle-basketball"},"umbad-basketball":{"url":"/umbad-basketball","title":"Mbadachusetts","id":"umbad-basketball"},"rhode-island-rams-basketball":{"url":"/rhode-island-rams-basketball","title":"Rhode Island","id":"rhode-island-rams-basketball"},"richmond-spiders-basketball":{"url":"/richmond-spiders-basketball","title":"Richmond","id":"richmond-spiders-basketball"},"saint-louis-billikens-basketball":{"url":"/saint-louis-billikens-basketball","title":"Saint Louis","id":"saint-louis-billikens-basketball"},"st-josephs-basketball":{"url":"/st-josephs-basketball","title":"St. Joseph's","id":"st-josephs-basketball"},"st-bonaventure-basketball":{"url":"/st-bonaventure-basketball","title":"St. Bonaventure","id":"st-bonaventure-basketball"},"virginia-commonwealth-basketball":{"url":"/virginia-commonwealth-basketball","title":"Virginia Commonwealth","id":"virginia-commonwealth-basketball"},"big-12-basketball":{"url":"/big-12-basketball","title":"Big 12″,"id":"big-12-basketball","subLists":["baylor-basketball","iowa-state-basketball","kansas-jayhawks-basketball","kansas-state-basketball","oklahoma-sooners-basketball","oklahoma-state-basketball","tcu-basketball","texas-longhorns-basketball","texas-tech-basketball","wvu-basketball"],"subLinks":["big-12-basketball","big-12-basketball/archives"]},"baylor-basketball":{"url":"/baylor-basketball","title":"Baylor","id":"baylor-basketball"},"iowa-state-basketball":{"url":"/iowa-state-basketball","title":"Iowa St","id":"iowa-state-basketball"},"kansas-jayhawks-basketball":{"url":"/kansas-jayhawks-basketball","title":"Kansas","id":"kansas-jayhawks-basketball"},"kansas-state-basketball":{"url":"/kansas-state-basketball","title":"Kansas St","id":"kansas-state-basketball"},"oklahoma-sooners-basketball":{"url":"/oklahoma-sooners-basketball","title":"Oklahoma","id":"oklahoma-sooners-basketball"},"oklahoma-state-basketball":{"url":"/oklahoma-state-basketball","title":"Oklahoma St","id":"oklahoma-state-basketball"},"tcu-basketball":{"url":"/tcu-basketball","title":"TCU","id":"tcu-basketball"},"texas-longhorns-basketball":{"url":"/texas-longhorns-basketball","title":"Texas","id":"texas-longhorns-basketball"},"texas-tech-basketball":{"url":"/texas-tech-basketball","title":"Texas Tech","id":"texas-tech-basketball"},"wvu-basketball":{"url":"/wvu-basketball","title":"West Virginia","id":"wvu-basketball"},"big-east-basketball":{"url":"/big-east-basketball","title":"Big East","id":"big-east-basketball","subLists":["butler-basketball","creighton-basketball","depaul-basketball","georgetown-basketball","marquette-basketball","providence-friars-basketball","seton-hall-basketball","st-johns-basketball","villanova-basketball","xavier-basketball"],"subLinks":["big-east-basketball","big-east-basketball/archives"]},"butler-basketball":{"url":"/butler-basketball","title":"Butler","id":"butler-basketball"},"creighton-basketball":{"url":"/creighton-basketball","title":"Creighton","id":"creighton-basketball"},"depaul-basketball":{"url":"/depaul-basketball","title":"DePaul","id":"depaul-basketball"},"georgetown-basketball":{"url":"/georgetown-basketball","title":"Georgetown","id":"georgetown-basketball"},"marquette-basketball":{"url":"/marquette-basketball","title":"Marquette","id":"marquette-basketball"},"providence-friars-basketball":{"url":"/providence-friars-basketball","title":"Providence","id":"providence-friars-basketball"},"seton-hall-basketball":{"url":"/seton-hall-basketball","title":"Seton Hall","id":"seton-hall-basketball"},"st-johns-basketball":{"url":"/st-johns-basketball","title":"St John's","id":"st-johns-basketball"},"villanova-basketball":{"url":"/villanova-basketball","title":"Villanova","id":"villanova-basketball"},"xavier-basketball":{"url":"/xavier-basketball","title":"Xavier","id":"xavier-basketball"},"big-10-basketball":{"url":"/big-10-basketball","title":"Big Ten","id":"big-10-basketball","subLists":["illinois-fighting-illini-basketball","indiana-hoosiers-basketball","iowa-hawkeyes-basketball","maryland-terrapins-basketball","michigan-wolverines-basketball","michigan-state-basketball","minnesota-golden-gophers-basketball","nebraska-cornhuskers-basketball","northwestern-basketball","ohio-state-basketball","penn-state-basketball","purdue-basketball","rutgers-basketball","wisconsin-badgers-basketball"],"subLinks":["big-10-basketball","big-10-basketball/archives"]},"illinois-fighting-illini-basketball":{"url":"/illinois-fighting-illini-basketball","title":"Illinois","id":"illinois-fighting-illini-basketball"},"indiana-hoosiers-basketball":{"url":"/indiana-hoosiers-basketball","title":"Indiana","id":"indiana-hoosiers-basketball"},"iowa-hawkeyes-basketball":{"url":"/iowa-hawkeyes-basketball","title":"Iowa","id":"iowa-hawkeyes-basketball"},"maryland-terrapins-basketball":{"url":"/maryland-terrapins-basketball","title":"Maryland","id":"maryland-terrapins-basketball"},"michigan-wolverines-basketball":{"url":"/michigan-wolverines-basketball","title":"Michigan","id":"michigan-wolverines-basketball"},"michigan-state-basketball":{"url":"/michigan-state-basketball","title":"Michigan St","id":"michigan-state-basketball"},"minnesota-golden-gophers-basketball":{"url":"/minnesota-golden-gophers-basketball","title":"Minnesota","id":"minnesota-golden-gophers-basketball"},"nebraska-cornhuskers-basketball":{"url":"/nebraska-cornhuskers-basketball","title":"Nebraska","id":"nebraska-cornhuskers-basketball"},"northwestern-basketball":{"url":"/northwestern-basketball","title":"Northwestern","id":"northwestern-basketball"},"ohio-state-basketball":{"url":"/ohio-state-basketball","title":"Ohio St","id":"ohio-state-basketball"},"penn-state-basketball":{"url":"/penn-state-basketball","title":"Penn St","id":"penn-state-basketball"},"purdue-basketball":{"url":"/purdue-basketball","title":"Purdue","id":"purdue-basketball"},"rutgers-basketball":{"url":"/rutgers-basketball","title":"Rutgers","id":"rutgers-basketball"},"wisconsin-badgers-basketball":{"url":"/wisconsin-badgers-basketball","title":"Wisconsin","id":"wisconsin-badgers-basketball"},"pac-12-basketball":{"url":"/pac-12-basketball","title":"Pacific-12″,"id":"pac-12-basketball","subLists":["arizona-wildcats-basketball","arizona-state-basketball","cal-bears-basketball","colorado-buffaloes-basketball","oregon-ducks-basketball","oregon-state-basketball","stanford-basketball","ucla-basketball","usc-basketball","utah-utes-basketball","washington-huskies-basketball","washington-state-basketball"],"subLinks":["pac-12-basketball","pac-10-basketball/archives"]},"arizona-wildcats-basketball":{"url":"/arizona-wildcats-basketball","title":"Arizona","id":"arizona-wildcats-basketball"},"arizona-state-basketball":{"url":"/arizona-state-basketball","title":"Arizona St","id":"arizona-state-basketball"},"cal-bears-basketball":{"url":"/cal-bears-basketball","title":"California","id":"cal-bears-basketball"},"colorado-buffaloes-basketball":{"url":"/colorado-buffaloes-basketball","title":"Colorado","id":"colorado-buffaloes-basketball"},"oregon-ducks-basketball":{"url":"/oregon-ducks-basketball","title":"Oregon","id":"oregon-ducks-basketball"},"oregon-state-basketball":{"url":"/oregon-state-basketball","title":"Oregon St","id":"oregon-state-basketball"},"stanford-basketball":{"url":"/stanford-basketball","title":"Stanford","id":"stanford-basketball"},"ucla-basketball":{"url":"/ucla-basketball","title":"UCLA","id":"ucla-basketball"},"usc-basketball":{"url":"/usc-basketball","title":"USC","id":"usc-basketball"},"utah-utes-basketball":{"url":"/utah-utes-basketball","title":"Utah","id":"utah-utes-basketball"},"washington-huskies-basketball":{"url":"/washington-huskies-basketball","title":"Washington","id":"washington-huskies-basketball"},"washington-state-basketball":{"url":"/washington-state-basketball","title":"Washington St","id":"washington-state-basketball"},"sec-basketball":{"url":"/sec-basketball","title":"SEC","id":"sec-basketball","subLists":["alabama-crimson-tide-basketball","arkansas-razorbacks-basketball","auburn-basketball","florida-gators-basketball","georgia-bulldogs-basketball","kentucky-wildcats-basketball","lsu-basketball","ole-miss-basketball","mississippi-state-basketball","missouri-tigers-basketball","south-carolina-basketball","tennessee-volunteers-basketball","texas-am-basketball","vanderbilt-basketball"],"subLinks":["sec-basketball","sec-basketball/archives"]},"alabama-crimson-tide-basketball":{"url":"/alabama-crimson-tide-basketball","title":"Alabama","id":"alabama-crimson-tide-basketball"},"arkansas-razorbacks-basketball":{"url":"/arkansas-razorbacks-basketball","title":"Arkansas","id":"arkansas-razorbacks-basketball"},"auburn-basketball":{"url":"/auburn-basketball","title":"Auburn","id":"auburn-basketball"},"florida-gators-basketball":{"url":"/florida-gators-basketball","title":"Florida","id":"florida-gators-basketball"},"georgia-bulldogs-basketball":{"url":"/georgia-bulldogs-basketball","title":"Georgia","id":"georgia-bulldogs-basketball"},"kentucky-wildcats-basketball":{"url":"/kentucky-wildcats-basketball","title":"Kentucky","id":"kentucky-wildcats-basketball"},"lsu-basketball":{"url":"/lsu-basketball","title":"LSU","id":"lsu-basketball"},"ole-miss-basketball":{"url":"/ole-miss-basketball","title":"Mississippi","id":"ole-miss-basketball"},"mississippi-state-basketball":{"url":"/mississippi-state-basketball","title":"Mississippi St","id":"mississippi-state-basketball"},"missouri-tigers-basketball":{"url":"/missouri-tigers-basketball","title":"Missouri","id":"missouri-tigers-basketball"},"south-carolina-basketball":{"url":"/south-carolina-basketball","title":"South Carolina","id":"south-carolina-basketball"},"tennessee-volunteers-basketball":{"url":"/tennessee-volunteers-basketball","title":"Tennessee","id":"tennessee-volunteers-basketball"},"texas-am-basketball":{"url":"/texas-am-basketball","title":"Texas A&M","id":"texas-am-basketball"},"vanderbilt-basketball":{"url":"/vanderbilt-basketball","title":"Vanderbilt","id":"vanderbilt-basketball"},"boxing":{"url":"/boxing","title":"Boxing","id":"boxing","subLinks":["boxing","boxing/archives","boxing/odds"]},"more":{"title":"More","id":"more","subLists":["more-sports"]},"more-sports":{"title":"More Sports","id":"more-sports","subLists":["nba-2k18″,"mr-olympia","college-baseball","united-states","formula-1″,"esports","united-states-womens-national-team","sports-odds"]},"nba-2k18″:{"url":"/nba-2k18″,"title":"NBA 2K18″,"id":"nba-2k18″},"mr-olympia":{"url":"/mr-olympia","title":"Mr Olympia","id":"mr-olympia"},"college-baseball":{"url":"/college-baseball","title":"College Baseball","id":"college-baseball"},"formula-1″:{"url":"/formula-1″,"title":"Formula 1″,"id":"formula-1″},"esports":{"url":"/esports","title":"Gaming","id":"esports"},"united-states-womens-national-team":{"url":"/united-states-womens-national-team","title":"USWNT","id":"united-states-womens-national-team"},"trending":{"url":"/trending","title":"Trending","id":"trending"},"https://mag.bleacherreport.com/":{"url":"https://mag.bleacherreport.com/","title":"Mag","id":"https://mag.bleacherreport.com/"},"https://www.stubhub.com/?gcid=chAFF-_-geoUS-_-genAllTix-_-dt170312-_-cmpBR_Main_Nav-_-partBleacherReport":{"url":"https://www.stubhub.com/?gcid=chAFF-_-geoUS-_-genAllTix-_-dt170312-_-cmpBR_Main_Nav-_-partBleacherReport","title":"Tickets","id":"https://www.stubhub.com/?gcid=chAFF-_-geoUS-_-genAllTix-_-dt170312-_-cmpBR_Main_Nav-_-partBleacherReport"},"mobile":{"url":"/mobile","title":"Get The App","id":"mobile"}},"lists":{"nba":["atlantic","central","northwest","pacific","southeast","southwest"],"atlantic":["boston-celtics","brooklyn-nets","new-york-knicks","philadelphia-76ers","toronto-raptors"],"central":["chicago-bulls","cleveland-cavaliers","detroit-pistons","indiana-pacers","milwaukee-bucks"],"northwest":["denver-nuggets","minnesota-timberwolves","oklahoma-city-thunder","portland-trail-blazers","utah-jazz"],"pacific":["golden-state-warriors","los-angeles-clippers","los-angeles-lakers","phoenix-suns","sacramento-kings"],"southeast":["atlanta-hawks","charlotte-hornets","miami-heat","orlando-magic","washington-wizards"],"southwest":["dallas-mavericks","houston-rockets","memphis-grizzlies","new-orleans-pelicans","san-antonio-spurs"],"nfl":["afc-east","afc-north","afc-south","afc-west","nfc-east","nfc-north","nfc-south","nfc-west"],"afc-east":["buffalo-bills","miami-dolphins","new-england-patriots","new-york-jets"],"afc-north":["baltimore-ravens","cincinnati-bengals","cleveland-browns","pittsburgh-steelers"],"afc-south":["houston-texans","indianapolis-colts","jacksonville-jaguars","tennessee-titans"],"afc-west":["denver-broncos","kansas-city-chiefs","los-angeles-chargers","oakland-raiders"],"nfc-east":["dallas-cowboys","new-york-giants","philadelphia-eagles","washington-redskins"],"nfc-north":["chicago-bears","detroit-lions","green-bay-packers","minnesota-vikings"],"nfc-south":["atlanta-falcons","carolina-panthers","new-orleans-saints","tampa-bay-buccaneers"],"nfc-west":["arizona-cardinals","los-angeles-rams","san-francisco-49ers","seattle-seahawks"],"world-football":["epl","uefa-champions-league","serie-a","la-liga","mls","international-football","sports-odds"],"epl":["arsenal","bournemouth","brighton-hove-albion","burnley","chelsea","crystal-palace","everton","huddersfield-town","leicester-city-foxes","liverpool","manchester-city","manchester-united","newcastle-united","southampton","stoke-city","swansea-city","tottenham-hotspur","watford-fc","west-bromwich","west-ham-united"],"uefa-champions-league":["ajax","fc-barcelona","bayern-munich","sl-benfica","borussia-dortmund","celtic","cska-moscow","dynamo-kiev","juventus","manchester-city","as-monaco-fc","napoli","psv-eindhoven","real-madrid","tottenham-hotspur","sporting-portugal","victoria"],"serie-a":["ac-milan","as-roma","atalanta","benevento-calcio","bologna","cagliari","chievo-verona","fc-crotone","fiorentina","genoa","verona","inter-milan","juventus","lazio","napoli","sampdoria","sbaduolo","spal-2013″,"torino","udinese"],"la-liga":["cd-alaves","athletic-club","atletico-madrid","celta-da-vigo","eibar","fc-barcelona","las-palmas-ud","cd-leganes","malaga-cf","rc-deportivo","rcd-espanyol","real-betis","real-madrid","real-sociedad","sevilla","valencia-cf","villarreal-cf"],"mls":["atlanta-united-fc","chicago-fire","colorado-rapids","columbus-crew","dc-united","fc-dallas","houston-dynamo","los-angeles-galaxy","minnesota-united","montreal-impact","new-england-revolution","new-york-red-bulls","new-york-city-fc","orlando-city","philadelphia-union","real-salt-lake","san-jose-earthquakes","seattle-sounders-fc","toronto-fc","sporting-kansas-city","portland-timbers","vancouver-whitecaps"],"international-football":["albania-national-football","algeria-national-football","argentina","austria","australia-national-football","belgium-national-football","bosnia-herzegovina-national-football","brazilian-football","cameroon-national-football","chile-national-football","colombia-national-football","costa-rica-national-football","croatia-international-football","czech-republic-national-football","denmark-national-football","ecuador-national-football","england","france","germany","ghana-national-football","greece-national-football","honduras-national-football","hungary-national-football","iceland-national-football","iran-national-football","ireland","italy","ivory-coast-national-football","japan-national-football","mexico-national-football","namibia-national-football","netherlands","new-zealand-national-football","nigeria-national-football","north-korea-national-football","northern-ireland","norway-national-football","paraguay-national-football","poland","portugal-national-football","romania-national-football","russia","scotland","serbia-national-football","slovakia-national-football","slovenia-national-football","south-africa-national-football","south-korea-national-football","spain","sweden","switzerland","turkey-national-football","ukraine","united-states","uruguay-national-football","venezuela-national-football","wales-national-football"],"college-football":["american-athletic-conference-football","acc-football","big-12-football","big-10-football","pac-12-football","sec-football","independents-football"],"american-athletic-conference-football":["cincinnati-bearcats-football","uconn-football","east-carolina-football","houston-cougars-football","memphis-tigers-football","navy-football","smu-mustangs-football","south-florida-bulls-football","temple-football","tulane-football","tulsa-football","ucf-knights-football"],"acc-football":["boston-college-football","clemson-football","duke-football","florida-state-football","georgia-tech-football","louisville-cardinals-football","miami-hurricanes-football","unc-football","nc-state-football","pitt-football","syracuse-football","uva-football","virginia-tech-football","wake-forest-football"],"big-12-football":["baylor-football","iowa-state-football","kansas-jayhawks-football","kansas-state-football","oklahoma-sooners-football","oklahoma-state-football","tcu-football","texas-longhorns-football","texas-tech-football","wvu-football"],"big-10-football":["illinois-fighting-illini-football","indiana-hoosiers-football","iowa-hawkeyes-football","maryland-terrapins-football","michigan-wolverines-football","michigan-state-football","minnesota-golden-gophers-football","nebraska-cornhuskers-football","northwestern-football","ohio-state-football","penn-state-football","purdue-football","rutgers-football","wisconsin-badgers-football"],"pac-12-football":["arizona-wildcats-football","arizona-state-football","cal-bears-football","colorado-buffaloes-football","oregon-ducks-football","oregon-state-football","stanford-football","ucla-football","usc-football","utah-utes-football","washington-huskies-football","washington-state-football"],"sec-football":["alabama-crimson-tide-football","arkansas-razorbacks-football","auburn-football","florida-gators-football","georgia-bulldogs-football","kentucky-wildcats-football","lsu-football","ole-miss-football","mississippi-state-football","missouri-tigers-football","south-carolina-football","tennessee-volunteers-football","texas-am-football","vanderbilt-football"],"independents-football":["army-football","byu-football","notre-dame-football"],"mlb":["al-east","al-central","al-west","nl-east","nl-central","nl-west"],"al-east":["baltimore-orioles","boston-red-sox","new-york-yankees","tampa-bay-rays","toronto-blue-jays"],"al-central":["chicago-white-sox","cleveland-indians","detroit-tigers","kansas-city-royals","minnesota-twins"],"al-west":["houston-astros","los-angeles-angels","oakland-athletics","seattle-mariners","texas-rangers"],"nl-east":["atlanta-braves","miami-marlins","new-york-mets","philadelphia-phillies","washington-nationals"],"nl-central":["chicago-cubs","cincinnati-reds","milwaukee-brewers","pittsburgh-pirates","st-louis-cardinals"],"nl-west":["arizona-diamondbacks","colorado-rockies","los-angeles-dodgers","san-diego-padres","san-francisco-giants"],"nhl":["nhl-atlantic","nhl-central","nhl-pacific","nhl-metropolitan"],"nhl-atlantic":["boston-bruins","buffalo-sabres","detroit-red-wings","florida-panthers","montreal-canadiens","ottawa-senators","tampa-bay-lightning","toronto-maple-leafs"],"nhl-central":["chicago-blackhawks","colorado-avalanche","dallas-stars","minnesota-wild","nashville-predators","st-louis-blues","winnipeg-jets"],"nhl-pacific":["anaheim-ducks","arizona-coyotes","calgary-flames","edmonton-oilers","los-angeles-kings","san-jose-sharks","vancouver-canucks","vegas-golden-knights"],"nhl-metropolitan":["carolina-hurricanes","columbus-blue-jackets","new-jersey-devils","new-york-islanders","new-york-rangers","philadelphia-flyers","pittsburgh-penguins","washington-capitals"],"wwe":["wwe-survivor-series","pro-wrestling","tna-wrestling"],"pro-wrestling":["pro-wrestling","pro-wrestling/archives"],"tna-wrestling":["tna-wrestling","tna-wrestling/archives"],"mma":["ufc-217″],"golf":["golf","golf/archives"],"tennis":["tennis","tennis/archives"],"college-basketball":["american-athletic-conference-basketball","acc-basketball","atlantic-ten-basketball","big-12-basketball","big-east-basketball","big-10-basketball","pac-12-basketball","sec-basketball"],"american-athletic-conference-basketball":["cincinnati-bearcats-basketball","uconn-basketball","east-carolina-basketball","houston-cougars-basketball","memphis-tigers-basketball","south-florida-bulls-basketball","smu-basketball","temple-basketball","tulane-basketball","tulsa-golden-hurricane-basketball","ucf-basketball"],"acc-basketball":["boston-college-basketball","clemson-basketball","duke-basketball","florida-state-basketball","georgia-tech-basketball","louisville-cardinals-basketball","miami-hurricanes-basketball","unc-basketball","nc-state-basketball","notre-dame-basketball","pitt-basketball","syracuse-basketball","uva-basketball","virginia-tech-basketball","wake-forest-basketball"],"atlantic-ten-basketball":["davidson-basketball","dayton-basketball","duquesne-basketball","fordham-basketball","george-mason-basketball","gw-basketball","la-salle-basketball","umbad-basketball","rhode-island-rams-basketball","richmond-spiders-basketball","saint-louis-billikens-basketball","st-josephs-basketball","st-bonaventure-basketball","virginia-commonwealth-basketball"],"big-12-basketball":["baylor-basketball","iowa-state-basketball","kansas-jayhawks-basketball","kansas-state-basketball","oklahoma-sooners-basketball","oklahoma-state-basketball","tcu-basketball","texas-longhorns-basketball","texas-tech-basketball","wvu-basketball"],"big-east-basketball":["butler-basketball","creighton-basketball","depaul-basketball","georgetown-basketball","marquette-basketball","providence-friars-basketball","seton-hall-basketball","st-johns-basketball","villanova-basketball","xavier-basketball"],"big-10-basketball":["illinois-fighting-illini-basketball","indiana-hoosiers-basketball","iowa-hawkeyes-basketball","maryland-terrapins-basketball","michigan-wolverines-basketball","michigan-state-basketball","minnesota-golden-gophers-basketball","nebraska-cornhuskers-basketball","northwestern-basketball","ohio-state-basketball","penn-state-basketball","purdue-basketball","rutgers-basketball","wisconsin-badgers-basketball"],"pac-12-basketball":["arizona-wildcats-basketball","arizona-state-basketball","cal-bears-basketball","colorado-buffaloes-basketball","oregon-ducks-basketball","oregon-state-basketball","stanford-basketball","ucla-basketball","usc-basketball","utah-utes-basketball","washington-huskies-basketball","washington-state-basketball"],"sec-basketball":["alabama-crimson-tide-basketball","arkansas-razorbacks-basketball","auburn-basketball","florida-gators-basketball","georgia-bulldogs-basketball","kentucky-wildcats-basketball","lsu-basketball","ole-miss-basketball","mississippi-state-basketball","missouri-tigers-basketball","south-carolina-basketball","tennessee-volunteers-basketball","texas-am-basketball","vanderbilt-basketball"],"boxing":["boxing","boxing/archives","boxing/odds"],"more":["more-sports"],"more-sports":["nba-2k18″,"mr-olympia","college-baseball","united-states","formula-1″,"esports","united-states-womens-national-team","sports-odds"],"topLevelLinks":["nba","nfl","world-football","college-football","mlb","nhl","wwe","mma","nascar","golf","tennis","college-basketball","boxing","more"],"leagueLinks":["nba","nfl","world-football","college-football","mlb","nhl","wwe","mma","nascar","golf","tennis","college-basketball","boxing","more"],"nonLeagueLinks":["trending","https://mag.bleacherreport.com/","https://www.stubhub.com/?gcid=chAFF-_-geoUS-_-genAllTix-_-dt170312-_-cmpBR_Main_Nav-_-partBleacherReport","mobile"],"dropdownStack":[],"leagueOverflow":[]},"links":{"nba":{"url":"/nba","title":"Home","id":"nba"},"fantasy-basketball":{"url":"/fantasy-basketball","title":"Fantasy","id":"fantasy-basketball"},"nba/teams":{"url":"/nba/teams","title":"Teams","id":"nba/teams"},"nba-draft":{"url":"/nba-draft","title":"Draft","id":"nba-draft"},"wnba":{"url":"/wnba","title":"WNBA","id":"wnba"},"nba/archives":{"url":"/nba/archives","title":"Archives","id":"nba/archives"},"nba/odds":{"url":"/nba/odds","title":"Odds","id":"nba/odds"},"https://www.stubhub.com/nba-tickets/grouping/115/?gcid=chDIG-_-geoUS-_-genNBA-_-dt170201-_-cmpBR_Gen-_-partBleacherReport-_-mktgrBRAND":{"url":"https://www.stubhub.com/nba-tickets/grouping/115/?gcid=chDIG-_-geoUS-_-genNBA-_-dt170201-_-cmpBR_Gen-_-partBleacherReport-_-mktgrBRAND","title":"Tickets","id":"https://www.stubhub.com/nba-tickets/grouping/115/?gcid=chDIG-_-geoUS-_-genNBA-_-dt170201-_-cmpBR_Gen-_-partBleacherReport-_-mktgrBRAND"},"boston-celtics":{"url":"/boston-celtics","title":"Boston","id":"boston-celtics"},"brooklyn-nets":{"url":"/brooklyn-nets","title":"Brooklyn","id":"brooklyn-nets"},"new-york-knicks":{"url":"/new-york-knicks","title":"New York","id":"new-york-knicks"},"philadelphia-76ers":{"url":"/philadelphia-76ers","title":"Philadelphia","id":"philadelphia-76ers"},"toronto-raptors":{"url":"/toronto-raptors","title":"Toronto","id":"toronto-raptors"},"chicago-bulls":{"url":"/chicago-bulls","title":"Chicago","id":"chicago-bulls"},"cleveland-cavaliers":{"url":"/cleveland-cavaliers","title":"Cleveland","id":"cleveland-cavaliers"},"detroit-pistons":{"url":"/detroit-pistons","title":"Detroit","id":"detroit-pistons"},"indiana-pacers":{"url":"/indiana-pacers","title":"Indiana","id":"indiana-pacers"},"milwaukee-bucks":{"url":"/milwaukee-bucks","title":"Milwaukee","id":"milwaukee-bucks"},"denver-nuggets":{"url":"/denver-nuggets","title":"Denver","id":"denver-nuggets"},"minnesota-timberwolves":{"url":"/minnesota-timberwolves","title":"Minnesota","id":"minnesota-timberwolves"},"oklahoma-city-thunder":{"url":"/oklahoma-city-thunder","title":"Oklahoma City","id":"oklahoma-city-thunder"},"portland-trail-blazers":{"url":"/portland-trail-blazers","title":"Portland","id":"portland-trail-blazers"},"utah-jazz":{"url":"/utah-jazz","title":"Utah","id":"utah-jazz"},"golden-state-warriors":{"url":"/golden-state-warriors","title":"Golden St","id":"golden-state-warriors"},"los-angeles-clippers":{"url":"/los-angeles-clippers","title":"LA Clippers","id":"los-angeles-clippers"},"los-angeles-lakers":{"url":"/los-angeles-lakers","title":"LA Lakers","id":"los-angeles-lakers"},"phoenix-suns":{"url":"/phoenix-suns","title":"Phoenix","id":"phoenix-suns"},"sacramento-kings":{"url":"/sacramento-kings","title":"Sacramento","id":"sacramento-kings"},"atlanta-hawks":{"url":"/atlanta-hawks","title":"Atlanta","id":"atlanta-hawks"},"charlotte-hornets":{"url":"/charlotte-hornets","title":"Charlotte","id":"charlotte-hornets"},"miami-heat":{"url":"/miami-heat","title":"Miami","id":"miami-heat"},"orlando-magic":{"url":"/orlando-magic","title":"Orlando","id":"orlando-magic"},"washington-wizards":{"url":"/washington-wizards","title":"Washington","id":"washington-wizards"},"dallas-mavericks":{"url":"/dallas-mavericks","title":"Dallas","id":"dallas-mavericks"},"houston-rockets":{"url":"/houston-rockets","title":"Houston","id":"houston-rockets"},"memphis-grizzlies":{"url":"/memphis-grizzlies","title":"Memphis","id":"memphis-grizzlies"},"new-orleans-pelicans":{"url":"/new-orleans-pelicans","title":"New Orleans","id":"new-orleans-pelicans"},"san-antonio-spurs":{"url":"/san-antonio-spurs","title":"San Antonio","id":"san-antonio-spurs"},"nfl":{"url":"/nfl","title":"Home","id":"nfl"},"fantasy-football":{"url":"/fantasy-football","title":"Fantasy","id":"fantasy-football"},"nfl/teams":{"url":"/nfl/teams","title":"Teams","id":"nfl/teams"},"nfl-draft":{"url":"/nfl-draft","title":"Draft","id":"nfl-draft"},"nfl/archives":{"url":"/nfl/archives","title":"Archives","id":"nfl/archives"},"nfl/odds":{"url":"/nfl/odds","title":"Odds","id":"nfl/odds"},"https://www.stubhub.com/nfl-tickets/grouping/121/?gcid=chDIG-_-geoUS-_-genNFL-_-dt170201-_-cmpBR_Gen-_-partBleacherReport-_-mktgrBRAND":{"url":"https://www.stubhub.com/nfl-tickets/grouping/121/?gcid=chDIG-_-geoUS-_-genNFL-_-dt170201-_-cmpBR_Gen-_-partBleacherReport-_-mktgrBRAND","title":"Tickets","id":"https://www.stubhub.com/nfl-tickets/grouping/121/?gcid=chDIG-_-geoUS-_-genNFL-_-dt170201-_-cmpBR_Gen-_-partBleacherReport-_-mktgrBRAND"},"buffalo-bills":{"url":"/buffalo-bills","title":"Buffalo","id":"buffalo-bills"},"miami-dolphins":{"url":"/miami-dolphins","title":"Miami","id":"miami-dolphins"},"new-england-patriots":{"url":"/new-england-patriots","title":"New England","id":"new-england-patriots"},"new-york-jets":{"url":"/new-york-jets","title":"NY Jets","id":"new-york-jets"},"baltimore-ravens":{"url":"/baltimore-ravens","title":"Baltimore","id":"baltimore-ravens"},"cincinnati-bengals":{"url":"/cincinnati-bengals","title":"Cincinnati","id":"cincinnati-bengals"},"cleveland-browns":{"url":"/cleveland-browns","title":"Cleveland","id":"cleveland-browns"},"pittsburgh-steelers":{"url":"/pittsburgh-steelers","title":"Pittsburgh","id":"pittsburgh-steelers"},"houston-texans":{"url":"/houston-texans","title":"Houston","id":"houston-texans"},"indianapolis-colts":{"url":"/indianapolis-colts","title":"Indianapolis","id":"indianapolis-colts"},"jacksonville-jaguars":{"url":"/jacksonville-jaguars","title":"Jacksonville","id":"jacksonville-jaguars"},"tennessee-titans":{"url":"/tennessee-titans","title":"Tennessee","id":"tennessee-titans"},"denver-broncos":{"url":"/denver-broncos","title":"Denver","id":"denver-broncos"},"kansas-city-chiefs":{"url":"/kansas-city-chiefs","title":"Kansas City","id":"kansas-city-chiefs"},"los-angeles-chargers":{"url":"/los-angeles-chargers","title":"Los Angeles","id":"los-angeles-chargers"},"oakland-raiders":{"url":"/oakland-raiders","title":"Oakland","id":"oakland-raiders"},"dallas-cowboys":{"url":"/dallas-cowboys","title":"Dallas","id":"dallas-cowboys"},"new-york-giants":{"url":"/new-york-giants","title":"NY Giants","id":"new-york-giants"},"philadelphia-eagles":{"url":"/philadelphia-eagles","title":"Philadelphia","id":"philadelphia-eagles"},"washington-redskins":{"url":"/washington-redskins","title":"Washington","id":"washington-redskins"},"chicago-bears":{"url":"/chicago-bears","title":"Chicago","id":"chicago-bears"},"detroit-lions":{"url":"/detroit-lions","title":"Detroit","id":"detroit-lions"},"green-bay-packers":{"url":"/green-bay-packers","title":"Green Bay","id":"green-bay-packers"},"minnesota-vikings":{"url":"/minnesota-vikings","title":"Minnesota","id":"minnesota-vikings"},"atlanta-falcons":{"url":"/atlanta-falcons","title":"Atlanta","id":"atlanta-falcons"},"carolina-panthers":{"url":"/carolina-panthers","title":"Carolina","id":"carolina-panthers"},"new-orleans-saints":{"url":"/new-orleans-saints","title":"New Orleans","id":"new-orleans-saints"},"tampa-bay-buccaneers":{"url":"/tampa-bay-buccaneers","title":"Tampa Bay","id":"tampa-bay-buccaneers"},"arizona-cardinals":{"url":"/arizona-cardinals","title":"Arizona","id":"arizona-cardinals"},"los-angeles-rams":{"url":"/los-angeles-rams","title":"Los Angeles","id":"los-angeles-rams"},"san-francisco-49ers":{"url":"/san-francisco-49ers","title":"San Francisco","id":"san-francisco-49ers"},"seattle-seahawks":{"url":"/seattle-seahawks","title":"Seattle","id":"seattle-seahawks"},"world-football":{"url":"/world-football","title":"Home","id":"world-football"},"world-football/archives":{"url":"/world-football/archives","title":"Archives","id":"world-football/archives"},"epl":{"url":"/epl","title":"Premier League Home","id":"epl"},"transfer-window":{"url":"/transfer-window","title":"Transfers","id":"transfer-window"},"epl/archives":{"url":"/epl/archives","title":"Archives","id":"epl/archives"},"arsenal":{"url":"/arsenal","title":"Arsenal","id":"arsenal"},"bournemouth":{"url":"/bournemouth","title":"Bournemouth","id":"bournemouth"},"brighton-hove-albion":{"url":"/brighton-hove-albion","title":"Brighton and Hove Albion","id":"brighton-hove-albion"},"burnley":{"url":"/burnley","title":"Burnley","id":"burnley"},"chelsea":{"url":"/chelsea","title":"Chelsea","id":"chelsea"},"crystal-palace":{"url":"/crystal-palace","title":"Crystal Palace","id":"crystal-palace"},"everton":{"url":"/everton","title":"Everton","id":"everton"},"huddersfield-town":{"url":"/huddersfield-town","title":"Huddersfield Town","id":"huddersfield-town"},"leicester-city-foxes":{"url":"/leicester-city-foxes","title":"Leicester City","id":"leicester-city-foxes"},"liverpool":{"url":"/liverpool","title":"Liverpool","id":"liverpool"},"manchester-city":{"url":"/manchester-city","title":"Manchester City","id":"manchester-city"},"manchester-united":{"url":"/manchester-united","title":"Manchester United","id":"manchester-united"},"newcastle-united":{"url":"/newcastle-united","title":"Newcastle United","id":"newcastle-united"},"southampton":{"url":"/southampton","title":"Southampton","id":"southampton"},"stoke-city":{"url":"/stoke-city","title":"Stoke City","id":"stoke-city"},"swansea-city":{"url":"/swansea-city","title":"Swansea City","id":"swansea-city"},"tottenham-hotspur":{"url":"/tottenham-hotspur","title":"Tottenham Hotspur","id":"tottenham-hotspur"},"watford-fc":{"url":"/watford-fc","title":"Watford","id":"watford-fc"},"west-bromwich":{"url":"/west-bromwich","title":"West Bromwich Albion","id":"west-bromwich"},"west-ham-united":{"url":"/west-ham-united","title":"West Ham United","id":"west-ham-united"},"uefa-champions-league":{"url":"/uefa-champions-league","title":"Champions League Home","id":"uefa-champions-league"},"uefa-champions-league/archives":{"url":"/uefa-champions-league/archives","title":"Archives","id":"uefa-champions-league/archives"},"ajax":{"url":"/ajax","title":"Ajax","id":"ajax"},"fc-barcelona":{"url":"/fc-barcelona","title":"Barcelona","id":"fc-barcelona"},"bayern-munich":{"url":"/bayern-munich","title":"Bayern Munich","id":"bayern-munich"},"sl-benfica":{"url":"/sl-benfica","title":"Benfica","id":"sl-benfica"},"borussia-dortmund":{"url":"/borussia-dortmund","title":"Borussia Dortmund","id":"borussia-dortmund"},"celtic":{"url":"/celtic","title":"Celtic","id":"celtic"},"cska-moscow":{"url":"/cska-moscow","title":"CSKA Moscow","id":"cska-moscow"},"dynamo-kiev":{"url":"/dynamo-kiev","title":"Dynamo Kiev","id":"dynamo-kiev"},"juventus":{"url":"/juventus","title":"Juventus","id":"juventus"},"as-monaco-fc":{"url":"/as-monaco-fc","title":"Monaco","id":"as-monaco-fc"},"napoli":{"url":"/napoli","title":"Napoli","id":"napoli"},"psv-eindhoven":{"url":"/psv-eindhoven","title":"PSV Eindhoven","id":"psv-eindhoven"},"real-madrid":{"url":"/real-madrid","title":"Real Madrid","id":"real-madrid"},"sporting-portugal":{"url":"/sporting-portugal","title":"Sporting Portugal","id":"sporting-portugal"},"victoria":{"url":"/victoria","title":"Viktoria","id":"victoria"},"serie-a":{"url":"/serie-a","title":"Serie A Home","id":"serie-a"},"serie-a/archives":{"url":"/serie-a/archives","title":"Archives","id":"serie-a/archives"},"ac-milan":{"url":"/ac-milan","title":"AC Milan","id":"ac-milan"},"as-roma":{"url":"/as-roma","title":"AS Roma","id":"as-roma"},"atalanta":{"url":"/atalanta","title":"Atalanta","id":"atalanta"},"benevento-calcio":{"url":"/benevento-calcio","title":"Benevento","id":"benevento-calcio"},"bologna":{"url":"/bologna","title":"Bologna","id":"bologna"},"cagliari":{"url":"/cagliari","title":"Cagliari","id":"cagliari"},"chievo-verona":{"url":"/chievo-verona","title":"Chievo Verona","id":"chievo-verona"},"fc-crotone":{"url":"/fc-crotone","title":"Crotone","id":"fc-crotone"},"fiorentina":{"url":"/fiorentina","title":"Fiorentina","id":"fiorentina"},"genoa":{"url":"/genoa","title":"Genoa","id":"genoa"},"verona":{"url":"/verona","title":"Hellas Verona","id":"verona"},"inter-milan":{"url":"/inter-milan","title":"Inter Milan","id":"inter-milan"},"lazio":{"url":"/lazio","title":"Lazio","id":"lazio"},"sampdoria":{"url":"/sampdoria","title":"Sampdoria","id":"sampdoria"},"sbaduolo":{"url":"/sbaduolo","title":"Sbaduolo","id":"sbaduolo"},"spal-2013″:{"url":"/spal-2013″,"title":"SPAL","id":"spal-2013″},"torino":{"url":"/torino","title":"Torino","id":"torino"},"udinese":{"url":"/udinese","title":"Udinese","id":"udinese"},"la-liga":{"url":"/la-liga","title":"La Liga Home","id":"la-liga"},"la-liga/archives":{"url":"/la-liga/archives","title":"Archives","id":"la-liga/archives"},"cd-alaves":{"url":"/cd-alaves","title":"Alaves","id":"cd-alaves"},"athletic-club":{"url":"/athletic-club","title":"Athletic Club Bilbao","id":"athletic-club"},"atletico-madrid":{"url":"/atletico-madrid","title":"Atletico Madrid","id":"atletico-madrid"},"celta-da-vigo":{"url":"/celta-da-vigo","title":"Celta de Vigo","id":"celta-da-vigo"},"eibar":{"url":"/eibar","title":"Eibar","id":"eibar"},"las-palmas-ud":{"url":"/las-palmas-ud","title":"Las Palmas","id":"las-palmas-ud"},"cd-leganes":{"url":"/cd-leganes","title":"Leganes","id":"cd-leganes"},"malaga-cf":{"url":"/malaga-cf","title":"Malaga CF","id":"malaga-cf"},"rc-deportivo":{"url":"/rc-deportivo","title":"RC Deportivo","id":"rc-deportivo"},"rcd-espanyol":{"url":"/rcd-espanyol","title":"RCD Espanyol","id":"rcd-espanyol"},"real-betis":{"url":"/real-betis","title":"Real Betis","id":"real-betis"},"real-sociedad":{"url":"/real-sociedad","title":"Real Sociedad","id":"real-sociedad"},"sevilla":{"url":"/sevilla","title":"Sevilla","id":"sevilla"},"valencia-cf":{"url":"/valencia-cf","title":"Valencia CF","id":"valencia-cf"},"villarreal-cf":{"url":"/villarreal-cf","title":"Villarreal CF","id":"villarreal-cf"},"mls":{"url":"/mls","title":"MLS Home","id":"mls"},"mls/archives":{"url":"/mls/archives","title":"Archives","id":"mls/archives"},"atlanta-united-fc":{"url":"/atlanta-united-fc","title":"Atlanta United","id":"atlanta-united-fc"},"chicago-fire":{"url":"/chicago-fire","title":"Chicago Fire","id":"chicago-fire"},"colorado-rapids":{"url":"/colorado-rapids","title":"Colorado Rapids","id":"colorado-rapids"},"columbus-crew":{"url":"/columbus-crew","title":"Columbus Crew","id":"columbus-crew"},"dc-united":{"url":"/dc-united","title":"DC United","id":"dc-united"},"fc-dallas":{"url":"/fc-dallas","title":"FC Dallas","id":"fc-dallas"},"houston-dynamo":{"url":"/houston-dynamo","title":"Houston Dynamo","id":"houston-dynamo"},"los-angeles-galaxy":{"url":"/los-angeles-galaxy","title":"Los Angeles Galaxy","id":"los-angeles-galaxy"},"minnesota-united":{"url":"/minnesota-united","title":"Minnesota United","id":"minnesota-united"},"montreal-impact":{"url":"/montreal-impact","title":"Montreal Impact","id":"montreal-impact"},"new-england-revolution":{"url":"/new-england-revolution","title":"New England Revolution","id":"new-england-revolution"},"new-york-red-bulls":{"url":"/new-york-red-bulls","title":"New York Red Bulls","id":"new-york-red-bulls"},"new-york-city-fc":{"url":"/new-york-city-fc","title":"NYCFC","id":"new-york-city-fc"},"orlando-city":{"url":"/orlando-city","title":"Orlando City","id":"orlando-city"},"philadelphia-union":{"url":"/philadelphia-union","title":"Philadelphia Union","id":"philadelphia-union"},"real-salt-lake":{"url":"/real-salt-lake","title":"Real Salt Lake","id":"real-salt-lake"},"san-jose-earthquakes":{"url":"/san-jose-earthquakes","title":"San Jose Earthquakes","id":"san-jose-earthquakes"},"seattle-sounders-fc":{"url":"/seattle-sounders-fc","title":"Seattle Sounders","id":"seattle-sounders-fc"},"toronto-fc":{"url":"/toronto-fc","title":"Toronto FC","id":"toronto-fc"},"sporting-kansas-city":{"url":"/sporting-kansas-city","title":"Sporting Kansas City","id":"sporting-kansas-city"},"portland-timbers":{"url":"/portland-timbers","title":"Portland Timbers","id":"portland-timbers"},"vancouver-whitecaps":{"url":"/vancouver-whitecaps","title":"Vancouver Whitecaps","id":"vancouver-whitecaps"},"international-football":{"url":"/international-football","title":"International Football Home","id":"international-football"},"international-football/archives":{"url":"/international-football/archives","title":"Archives","id":"international-football/archives"},"albania-national-football":{"url":"/albania-national-football","title":"Albania","id":"albania-national-football"},"algeria-national-football":{"url":"/algeria-national-football","title":"Algeria","id":"algeria-national-football"},"argentina":{"url":"/argentina","title":"Argentina","id":"argentina"},"austria":{"url":"/austria","title":"Austria","id":"austria"},"australia-national-football":{"url":"/australia-national-football","title":"Australia","id":"australia-national-football"},"belgium-national-football":{"url":"/belgium-national-football","title":"Belgium","id":"belgium-national-football"},"bosnia-herzegovina-national-football":{"url":"/bosnia-herzegovina-national-football","title":"Bosnia-Herzegovina","id":"bosnia-herzegovina-national-football"},"brazilian-football":{"url":"/brazilian-football","title":"Brazil","id":"brazilian-football"},"cameroon-national-football":{"url":"/cameroon-national-football","title":"Cameroon","id":"cameroon-national-football"},"chile-national-football":{"url":"/chile-national-football","title":"Chile","id":"chile-national-football"},"colombia-national-football":{"url":"/colombia-national-football","title":"Colombia","id":"colombia-national-football"},"costa-rica-national-football":{"url":"/costa-rica-national-football","title":"Costa Rica","id":"costa-rica-national-football"},"croatia-international-football":{"url":"/croatia-international-football","title":"Croatia","id":"croatia-international-football"},"czech-republic-national-football":{"url":"/czech-republic-national-football","title":"Czech Republic","id":"czech-republic-national-football"},"denmark-national-football":{"url":"/denmark-national-football","title":"Denmark","id":"denmark-national-football"},"ecuador-national-football":{"url":"/ecuador-national-football","title":"Ecuador","id":"ecuador-national-football"},"england":{"url":"/england","title":"England","id":"england"},"france":{"url":"/france","title":"France","id":"france"},"germany":{"url":"/germany","title":"Germany","id":"germany"},"ghana-national-football":{"url":"/ghana-national-football","title":"Ghana","id":"ghana-national-football"},"greece-national-football":{"url":"/greece-national-football","title":"Greece","id":"greece-national-football"},"honduras-national-football":{"url":"/honduras-national-football","title":"Honduras","id":"honduras-national-football"},"hungary-national-football":{"url":"/hungary-national-football","title":"Hungary","id":"hungary-national-football"},"iceland-national-football":{"url":"/iceland-national-football","title":"Iceland","id":"iceland-national-football"},"iran-national-football":{"url":"/iran-national-football","title":"Iran","id":"iran-national-football"},"ireland":{"url":"/ireland","title":"Ireland","id":"ireland"},"italy":{"url":"/italy","title":"Italy","id":"italy"},"ivory-coast-national-football":{"url":"/ivory-coast-national-football","title":"Ivory Coast","id":"ivory-coast-national-football"},"japan-national-football":{"url":"/japan-national-football","title":"Japan","id":"japan-national-football"},"mexico-national-football":{"url":"/mexico-national-football","title":"Mexico","id":"mexico-national-football"},"namibia-national-football":{"url":"/namibia-national-football","title":"Namibia","id":"namibia-national-football"},"netherlands":{"url":"/netherlands","title":"Netherlands","id":"netherlands"},"new-zealand-national-football":{"url":"/new-zealand-national-football","title":"New Zealand","id":"new-zealand-national-football"},"nigeria-national-football":{"url":"/nigeria-national-football","title":"Nigeria","id":"nigeria-national-football"},"north-korea-national-football":{"url":"/north-korea-national-football","title":"North Korea","id":"north-korea-national-football"},"northern-ireland":{"url":"/northern-ireland","title":"Northern Ireland","id":"northern-ireland"},"norway-national-football":{"url":"/norway-national-football","title":"Norway","id":"norway-national-football"},"paraguay-national-football":{"url":"/paraguay-national-football","title":"Paraguay","id":"paraguay-national-football"},"poland":{"url":"/poland","title":"Poland","id":"poland"},"portugal-national-football":{"url":"/portugal-national-football","title":"Portugal","id":"portugal-national-football"},"romania-national-football":{"url":"/romania-national-football","title":"Romania","id":"romania-national-football"},"russia":{"url":"/russia","title":"Russia","id":"russia"},"scotland":{"url":"/scotland","title":"Scotland","id":"scotland"},"serbia-national-football":{"url":"/serbia-national-football","title":"Serbia","id":"serbia-national-football"},"slovakia-national-football":{"url":"/slovakia-national-football","title":"Slovakia","id":"slovakia-national-football"},"slovenia-national-football":{"url":"/slovenia-national-football","title":"Slovenia","id":"slovenia-national-football"},"south-africa-national-football":{"url":"/south-africa-national-football","title":"South Africa","id":"south-africa-national-football"},"south-korea-national-football":{"url":"/south-korea-national-football","title":"South Korea","id":"south-korea-national-football"},"spain":{"url":"/spain","title":"Spain","id":"spain"},"sweden":{"url":"/sweden","title":"Sweden","id":"sweden"},"switzerland":{"url":"/switzerland","title":"Switzerland","id":"switzerland"},"turkey-national-football":{"url":"/turkey-national-football","title":"Turkey","id":"turkey-national-football"},"ukraine":{"url":"/ukraine","title":"Ukraine","id":"ukraine"},"united-states":{"url":"/united-states","title":"United States","id":"united-states"},"uruguay-national-football":{"url":"/uruguay-national-football","title":"Uruguay","id":"uruguay-national-football"},"venezuela-national-football":{"url":"/venezuela-national-football","title":"Venezuela","id":"venezuela-national-football"},"wales-national-football":{"url":"/wales-national-football","title":"Wales","id":"wales-national-football"},"sports-odds":{"url":"/sports-odds","title":"Odds","id":"sports-odds"},"college-football":{"url":"/college-football","title":"Home","id":"college-football"},"recruiting":{"url":"/recruiting","title":"Recruiting","id":"recruiting"},"college-football/teams":{"url":"/college-football/teams","title":"Teams","id":"college-football/teams"},"college-football/archives":{"url":"/college-football/archives","title":"Archives","id":"college-football/archives"},"https://www.stubhub.com/ncaa-football-tickets/grouping/122/?gcid=chDIG-_-geoUS-_-genNCAAF-_-dt170201-_-cmpBR_Gen-_-partBleacherReport-_-mktgrBRAND":{"url":"https://www.stubhub.com/ncaa-football-tickets/grouping/122/?gcid=chDIG-_-geoUS-_-genNCAAF-_-dt170201-_-cmpBR_Gen-_-partBleacherReport-_-mktgrBRAND","title":"Tickets","id":"https://www.stubhub.com/ncaa-football-tickets/grouping/122/?gcid=chDIG-_-geoUS-_-genNCAAF-_-dt170201-_-cmpBR_Gen-_-partBleacherReport-_-mktgrBRAND"},"cincinnati-bearcats-football":{"url":"/cincinnati-bearcats-football","title":"Cincinnati","id":"cincinnati-bearcats-football"},"uconn-football":{"url":"/uconn-football","title":"Connecticut","id":"uconn-football"},"east-carolina-football":{"url":"/east-carolina-football","title":"East Carolina","id":"east-carolina-football"},"houston-cougars-football":{"url":"/houston-cougars-football","title":"Houston","id":"houston-cougars-football"},"memphis-tigers-football":{"url":"/memphis-tigers-football","title":"Memphis","id":"memphis-tigers-football"},"navy-football":{"url":"/navy-football","title":"Navy","id":"navy-football"},"smu-mustangs-football":{"url":"/smu-mustangs-football","title":"SMU","id":"smu-mustangs-football"},"south-florida-bulls-football":{"url":"/south-florida-bulls-football","title":"South Florida","id":"south-florida-bulls-football"},"temple-football":{"url":"/temple-football","title":"Temple","id":"temple-football"},"tulane-football":{"url":"/tulane-football","title":"Tulane","id":"tulane-football"},"tulsa-football":{"url":"/tulsa-football","title":"Tulsa","id":"tulsa-football"},"ucf-knights-football":{"url":"/ucf-knights-football","title":"UCF","id":"ucf-knights-football"},"acc-football":{"url":"/acc-football","title":"ACC Home","id":"acc-football"},"acc-football/archives":{"url":"/acc-football/archives","title":"Archives","id":"acc-football/archives"},"boston-college-football":{"url":"/boston-college-football","title":"Boston College","id":"boston-college-football"},"clemson-football":{"url":"/clemson-football","title":"Clemson","id":"clemson-football"},"duke-football":{"url":"/duke-football","title":"Duke","id":"duke-football"},"florida-state-football":{"url":"/florida-state-football","title":"Florida St","id":"florida-state-football"},"georgia-tech-football":{"url":"/georgia-tech-football","title":"Georgia Tech","id":"georgia-tech-football"},"louisville-cardinals-football":{"url":"/louisville-cardinals-football","title":"Louisville","id":"louisville-cardinals-football"},"miami-hurricanes-football":{"url":"/miami-hurricanes-football","title":"Miami (FL)","id":"miami-hurricanes-football"},"unc-football":{"url":"/unc-football","title":"North Carolina","id":"unc-football"},"nc-state-football":{"url":"/nc-state-football","title":"NC State","id":"nc-state-football"},"pitt-football":{"url":"/pitt-football","title":"Pittsburgh","id":"pitt-football"},"syracuse-football":{"url":"/syracuse-football","title":"Syracuse","id":"syracuse-football"},"uva-football":{"url":"/uva-football","title":"Virginia","id":"uva-football"},"virginia-tech-football":{"url":"/virginia-tech-football","title":"Virginia Tech","id":"virginia-tech-football"},"wake-forest-football":{"url":"/wake-forest-football","title":"Wake Forest","id":"wake-forest-football"},"big-12-football":{"url":"/big-12-football","title":"Big 12 Home","id":"big-12-football"},"big-12-football/archives":{"url":"/big-12-football/archives","title":"Archives","id":"big-12-football/archives"},"baylor-football":{"url":"/baylor-football","title":"Baylor","id":"baylor-football"},"iowa-state-football":{"url":"/iowa-state-football","title":"Iowa St","id":"iowa-state-football"},"kansas-jayhawks-football":{"url":"/kansas-jayhawks-football","title":"Kansas","id":"kansas-jayhawks-football"},"kansas-state-football":{"url":"/kansas-state-football","title":"Kansas St","id":"kansas-state-football"},"oklahoma-sooners-football":{"url":"/oklahoma-sooners-football","title":"Oklahoma","id":"oklahoma-sooners-football"},"oklahoma-state-football":{"url":"/oklahoma-state-football","title":"Oklahoma St","id":"oklahoma-state-football"},"tcu-football":{"url":"/tcu-football","title":"TCU","id":"tcu-football"},"texas-longhorns-football":{"url":"/texas-longhorns-football","title":"Texas","id":"texas-longhorns-football"},"texas-tech-football":{"url":"/texas-tech-football","title":"Texas Tech","id":"texas-tech-football"},"wvu-football":{"url":"/wvu-football","title":"West Virginia","id":"wvu-football"},"big-10-football":{"url":"/big-10-football","title":"Big Ten Home","id":"big-10-football"},"big-10-football/archives":{"url":"/big-10-football/archives","title":"Archives","id":"big-10-football/archives"},"illinois-fighting-illini-football":{"url":"/illinois-fighting-illini-football","title":"Illinois","id":"illinois-fighting-illini-football"},"indiana-hoosiers-football":{"url":"/indiana-hoosiers-football","title":"Indiana","id":"indiana-hoosiers-football"},"iowa-hawkeyes-football":{"url":"/iowa-hawkeyes-football","title":"Iowa","id":"iowa-hawkeyes-football"},"maryland-terrapins-football":{"url":"/maryland-terrapins-football","title":"Maryland","id":"maryland-terrapins-football"},"michigan-wolverines-football":{"url":"/michigan-wolverines-football","title":"Michigan","id":"michigan-wolverines-football"},"michigan-state-football":{"url":"/michigan-state-football","title":"Michigan St","id":"michigan-state-football"},"minnesota-golden-gophers-football":{"url":"/minnesota-golden-gophers-football","title":"Minnesota","id":"minnesota-golden-gophers-football"},"nebraska-cornhuskers-football":{"url":"/nebraska-cornhuskers-football","title":"Nebraska","id":"nebraska-cornhuskers-football"},"northwestern-football":{"url":"/northwestern-football","title":"Northwestern","id":"northwestern-football"},"ohio-state-football":{"url":"/ohio-state-football","title":"Ohio St","id":"ohio-state-football"},"penn-state-football":{"url":"/penn-state-football","title":"Penn St","id":"penn-state-football"},"purdue-football":{"url":"/purdue-football","title":"Purdue","id":"purdue-football"},"rutgers-football":{"url":"/rutgers-football","title":"Rutgers","id":"rutgers-football"},"wisconsin-badgers-football":{"url":"/wisconsin-badgers-football","title":"Wisconsin","id":"wisconsin-badgers-football"},"pac-12-football":{"url":"/pac-12-football","title":"Pac-12 Home","id":"pac-12-football"},"pac-10-football/archives":{"url":"/pac-10-football/archives","title":"Archives","id":"pac-10-football/archives"},"arizona-wildcats-football":{"url":"/arizona-wildcats-football","title":"Arizona","id":"arizona-wildcats-football"},"arizona-state-football":{"url":"/arizona-state-football","title":"Arizona St","id":"arizona-state-football"},"cal-bears-football":{"url":"/cal-bears-football","title":"California","id":"cal-bears-football"},"colorado-buffaloes-football":{"url":"/colorado-buffaloes-football","title":"Colorado","id":"colorado-buffaloes-football"},"oregon-ducks-football":{"url":"/oregon-ducks-football","title":"Oregon","id":"oregon-ducks-football"},"oregon-state-football":{"url":"/oregon-state-football","title":"Oregon St","id":"oregon-state-football"},"stanford-football":{"url":"/stanford-football","title":"Stanford","id":"stanford-football"},"ucla-football":{"url":"/ucla-football","title":"UCLA","id":"ucla-football"},"usc-football":{"url":"/usc-football","title":"USC","id":"usc-football"},"utah-utes-football":{"url":"/utah-utes-football","title":"Utah","id":"utah-utes-football"},"washington-huskies-football":{"url":"/washington-huskies-football","title":"Washington","id":"washington-huskies-football"},"washington-state-football":{"url":"/washington-state-football","title":"Washington St","id":"washington-state-football"},"sec-football":{"url":"/sec-football","title":"SEC Home","id":"sec-football"},"sec-football/archives":{"url":"/sec-football/archives","title":"Archives","id":"sec-football/archives"},"alabama-crimson-tide-football":{"url":"/alabama-crimson-tide-football","title":"Alabama","id":"alabama-crimson-tide-football"},"arkansas-razorbacks-football":{"url":"/arkansas-razorbacks-football","title":"Arkansas","id":"arkansas-razorbacks-football"},"auburn-football":{"url":"/auburn-football","title":"Auburn","id":"auburn-football"},"florida-gators-football":{"url":"/florida-gators-football","title":"Florida","id":"florida-gators-football"},"georgia-bulldogs-football":{"url":"/georgia-bulldogs-football","title":"Georgia","id":"georgia-bulldogs-football"},"kentucky-wildcats-football":{"url":"/kentucky-wildcats-football","title":"Kentucky","id":"kentucky-wildcats-football"},"lsu-football":{"url":"/lsu-football","title":"LSU","id":"lsu-football"},"ole-miss-football":{"url":"/ole-miss-football","title":"Mississippi","id":"ole-miss-football"},"mississippi-state-football":{"url":"/mississippi-state-football","title":"Mississippi St","id":"mississippi-state-football"},"missouri-tigers-football":{"url":"/missouri-tigers-football","title":"Missouri","id":"missouri-tigers-football"},"south-carolina-football":{"url":"/south-carolina-football","title":"South Carolina","id":"south-carolina-football"},"tennessee-volunteers-football":{"url":"/tennessee-volunteers-football","title":"Tennessee","id":"tennessee-volunteers-football"},"texas-am-football":{"url":"/texas-am-football","title":"Texas A&M","id":"texas-am-football"},"vanderbilt-football":{"url":"/vanderbilt-football","title":"Vanderbilt","id":"vanderbilt-football"},"independents-football":{"url":"/independents-football","title":"Independents Home","id":"independents-football"},"independents-football/archives":{"url":"/independents-football/archives","title":"Archives","id":"independents-football/archives"},"army-football":{"url":"/army-football","title":"Army","id":"army-football"},"byu-football":{"url":"/byu-football","title":"Brigham Young","id":"byu-football"},"notre-dame-football":{"url":"/notre-dame-football","title":"Notre Dame","id":"notre-dame-football"},"mlb":{"url":"/mlb","title":"Home","id":"mlb"},"fantasy-baseball":{"url":"/fantasy-baseball","title":"Fantasy","id":"fantasy-baseball"},"mlb/teams":{"url":"/mlb/teams","title":"Teams","id":"mlb/teams"},"mlb/archives":{"url":"/mlb/archives","title":"Archives","id":"mlb/archives"},"mlb/odds":{"url":"/mlb/odds","title":"Odds","id":"mlb/odds"},"https://www.stubhub.com/mlb-tickets/grouping/81/?gcid=chDIG-_-geoUS-_-genMLB-_-dt170201-_-cmpBR_Gen-_-partBleacherReport-_-mktgrBRAND":{"url":"https://www.stubhub.com/mlb-tickets/grouping/81/?gcid=chDIG-_-geoUS-_-genMLB-_-dt170201-_-cmpBR_Gen-_-partBleacherReport-_-mktgrBRAND","title":"Tickets","id":"https://www.stubhub.com/mlb-tickets/grouping/81/?gcid=chDIG-_-geoUS-_-genMLB-_-dt170201-_-cmpBR_Gen-_-partBleacherReport-_-mktgrBRAND"},"baltimore-orioles":{"url":"/baltimore-orioles","title":"Baltimore","id":"baltimore-orioles"},"boston-red-sox":{"url":"/boston-red-sox","title":"Boston","id":"boston-red-sox"},"new-york-yankees":{"url":"/new-york-yankees","title":"NY Yankees","id":"new-york-yankees"},"tampa-bay-rays":{"url":"/tampa-bay-rays","title":"Tampa Bay","id":"tampa-bay-rays"},"toronto-blue-jays":{"url":"/toronto-blue-jays","title":"Toronto","id":"toronto-blue-jays"},"chicago-white-sox":{"url":"/chicago-white-sox","title":"Chi White Sox","id":"chicago-white-sox"},"cleveland-indians":{"url":"/cleveland-indians","title":"Cleveland","id":"cleveland-indians"},"detroit-tigers":{"url":"/detroit-tigers","title":"Detroit","id":"detroit-tigers"},"kansas-city-royals":{"url":"/kansas-city-royals","title":"Kansas City","id":"kansas-city-royals"},"minnesota-twins":{"url":"/minnesota-twins","title":"Minnesota","id":"minnesota-twins"},"houston-astros":{"url":"/houston-astros","title":"Houston","id":"houston-astros"},"los-angeles-angels":{"url":"/los-angeles-angels","title":"LA Angels","id":"los-angeles-angels"},"oakland-athletics":{"url":"/oakland-athletics","title":"Oakland","id":"oakland-athletics"},"seattle-mariners":{"url":"/seattle-mariners","title":"Seattle","id":"seattle-mariners"},"texas-rangers":{"url":"/texas-rangers","title":"Texas","id":"texas-rangers"},"atlanta-braves":{"url":"/atlanta-braves","title":"Atlanta","id":"atlanta-braves"},"miami-marlins":{"url":"/miami-marlins","title":"Miami","id":"miami-marlins"},"new-york-mets":{"url":"/new-york-mets","title":"NY Mets","id":"new-york-mets"},"philadelphia-phillies":{"url":"/philadelphia-phillies","title":"Philadelphia","id":"philadelphia-phillies"},"washington-nationals":{"url":"/washington-nationals","title":"Washington","id":"washington-nationals"},"chicago-cubs":{"url":"/chicago-cubs","title":"Chi Cubs","id":"chicago-cubs"},"cincinnati-reds":{"url":"/cincinnati-reds","title":"Cincinnati","id":"cincinnati-reds"},"milwaukee-brewers":{"url":"/milwaukee-brewers","title":"Milwaukee","id":"milwaukee-brewers"},"pittsburgh-pirates":{"url":"/pittsburgh-pirates","title":"Pittsburgh","id":"pittsburgh-pirates"},"st-louis-cardinals":{"url":"/st-louis-cardinals","title":"St Louis","id":"st-louis-cardinals"},"arizona-diamondbacks":{"url":"/arizona-diamondbacks","title":"Arizona","id":"arizona-diamondbacks"},"colorado-rockies":{"url":"/colorado-rockies","title":"Colorado","id":"colorado-rockies"},"los-angeles-dodgers":{"url":"/los-angeles-dodgers","title":"LA Dodgers","id":"los-angeles-dodgers"},"san-diego-padres":{"url":"/san-diego-padres","title":"San Diego","id":"san-diego-padres"},"san-francisco-giants":{"url":"/san-francisco-giants","title":"San Francisco","id":"san-francisco-giants"},"nhl":{"url":"/nhl","title":"Home","id":"nhl"},"nhl-draft":{"url":"/nhl-draft","title":"Draft","id":"nhl-draft"},"nhl/teams":{"url":"/nhl/teams","title":"Teams","id":"nhl/teams"},"nhl/archives":{"url":"/nhl/archives","title":"Archives","id":"nhl/archives"},"nhl/odds":{"url":"/nhl/odds","title":"Odds","id":"nhl/odds"},"https://www.stubhub.com/nhl-tickets/grouping/144/?gcid=chDIG-_-geoUS-_-genNHL-_-dt170201-_-cmpBR_Gen-_-partBleacherReport-_-mktgrBRAND":{"url":"https://www.stubhub.com/nhl-tickets/grouping/144/?gcid=chDIG-_-geoUS-_-genNHL-_-dt170201-_-cmpBR_Gen-_-partBleacherReport-_-mktgrBRAND","title":"Tickets","id":"https://www.stubhub.com/nhl-tickets/grouping/144/?gcid=chDIG-_-geoUS-_-genNHL-_-dt170201-_-cmpBR_Gen-_-partBleacherReport-_-mktgrBRAND"},"boston-bruins":{"url":"/boston-bruins","title":"Boston","id":"boston-bruins"},"buffalo-sabres":{"url":"/buffalo-sabres","title":"Buffalo","id":"buffalo-sabres"},"detroit-red-wings":{"url":"/detroit-red-wings","title":"Detroit","id":"detroit-red-wings"},"florida-panthers":{"url":"/florida-panthers","title":"Florida","id":"florida-panthers"},"montreal-canadiens":{"url":"/montreal-canadiens","title":"Montreal","id":"montreal-canadiens"},"ottawa-senators":{"url":"/ottawa-senators","title":"Ottawa","id":"ottawa-senators"},"tampa-bay-lightning":{"url":"/tampa-bay-lightning","title":"Tampa Bay","id":"tampa-bay-lightning"},"toronto-maple-leafs":{"url":"/toronto-maple-leafs","title":"Toronto","id":"toronto-maple-leafs"},"chicago-blackhawks":{"url":"/chicago-blackhawks","title":"Chicago","id":"chicago-blackhawks"},"colorado-avalanche":{"url":"/colorado-avalanche","title":"Colorado","id":"colorado-avalanche"},"dallas-stars":{"url":"/dallas-stars","title":"Dallas","id":"dallas-stars"},"minnesota-wild":{"url":"/minnesota-wild","title":"Minnesota","id":"minnesota-wild"},"nashville-predators":{"url":"/nashville-predators","title":"Nashville","id":"nashville-predators"},"st-louis-blues":{"url":"/st-louis-blues","title":"St. Louis","id":"st-louis-blues"},"winnipeg-jets":{"url":"/winnipeg-jets","title":"Winnipeg","id":"winnipeg-jets"},"anaheim-ducks":{"url":"/anaheim-ducks","title":"Anaheim","id":"anaheim-ducks"},"arizona-coyotes":{"url":"/arizona-coyotes","title":"Arizona","id":"arizona-coyotes"},"calgary-flames":{"url":"/calgary-flames","title":"Calgary","id":"calgary-flames"},"edmonton-oilers":{"url":"/edmonton-oilers","title":"Edmonton","id":"edmonton-oilers"},"los-angeles-kings":{"url":"/los-angeles-kings","title":"Los Angeles","id":"los-angeles-kings"},"san-jose-sharks":{"url":"/san-jose-sharks","title":"San Jose","id":"san-jose-sharks"},"vancouver-canucks":{"url":"/vancouver-canucks","title":"Vancouver","id":"vancouver-canucks"},"vegas-golden-knights":{"url":"/vegas-golden-knights","title":"Vegas","id":"vegas-golden-knights"},"carolina-hurricanes":{"url":"/carolina-hurricanes","title":"Carolina","id":"carolina-hurricanes"},"columbus-blue-jackets":{"url":"/columbus-blue-jackets","title":"Columbus","id":"columbus-blue-jackets"},"new-jersey-devils":{"url":"/new-jersey-devils","title":"New Jersey","id":"new-jersey-devils"},"new-york-islanders":{"url":"/new-york-islanders","title":"NY Islanders","id":"new-york-islanders"},"new-york-rangers":{"url":"/new-york-rangers","title":"NY Rangers","id":"new-york-rangers"},"philadelphia-flyers":{"url":"/philadelphia-flyers","title":"Philadelphia","id":"philadelphia-flyers"},"pittsburgh-penguins":{"url":"/pittsburgh-penguins","title":"Pittsburgh","id":"pittsburgh-penguins"},"washington-capitals":{"url":"/washington-capitals","title":"Washington","id":"washington-capitals"},"wwe":{"url":"/wwe","title":"Home","id":"wwe"},"wwe-tlc":{"url":"/wwe-tlc","title":"WWE TLC","id":"wwe-tlc"},"wwe/archives":{"url":"/wwe/archives","title":"Archives","id":"wwe/archives"},"wwe-survivor-series":{"url":"/wwe-survivor-series","title":"WWE Survivor Series","id":"wwe-survivor-series"},"pro-wrestling":{"url":"/pro-wrestling","title":"Wrestling Home","id":"pro-wrestling"},"pro-wrestling/archives":{"url":"/pro-wrestling/archives","title":"Archives","id":"pro-wrestling/archives"},"tna-wrestling":{"url":"/tna-wrestling","title":"TNA Home","id":"tna-wrestling"},"tna-wrestling/archives":{"url":"/tna-wrestling/archives","title":"Archives","id":"tna-wrestling/archives"},"mma":{"url":"/mma","title":"Home","id":"mma"},"ufc/archives":{"url":"/ufc/archives","title":"Archives","id":"ufc/archives"},"mma/odds":{"url":"/mma/odds","title":"Odds","id":"mma/odds"},"ufc-217″:{"url":"/ufc-217″,"title":"UFC 217″,"id":"ufc-217″},"nascar":{"url":"/nascar","title":"NASCAR","id":"nascar"},"golf":{"url":"/golf","title":"Golf","id":"golf","subLinks":["golf","golf/archives"]},"golf/archives":{"url":"/golf/archives","title":"Archives","id":"golf/archives"},"tennis":{"url":"/tennis","title":"Tennis","id":"tennis","subLinks":["tennis","tennis/archives"]},"tennis/archives":{"url":"/tennis/archives","title":"Archives","id":"tennis/archives"},"college-basketball":{"url":"/college-basketball","title":"Home","id":"college-basketball"},"college-basketball-recruiting":{"url":"/college-basketball-recruiting","title":"Recruiting","id":"college-basketball-recruiting"},"college-basketball/teams":{"url":"/college-basketball/teams","title":"Teams","id":"college-basketball/teams"},"college-basketball/archives":{"url":"/college-basketball/archives","title":"Archives","id":"college-basketball/archives"},"https://www.stubhub.com/ncaa-basketball-tickets/grouping/333/?gcid=chDIG-_-geoUS-_-genNCAAB-_-dt170201-_-cmpBR_Gen-_-partBleacherReport-_-mktgrBRAND":{"url":"https://www.stubhub.com/ncaa-basketball-tickets/grouping/333/?gcid=chDIG-_-geoUS-_-genNCAAB-_-dt170201-_-cmpBR_Gen-_-partBleacherReport-_-mktgrBRAND","title":"Buy Tickets","id":"https://www.stubhub.com/ncaa-basketball-tickets/grouping/333/?gcid=chDIG-_-geoUS-_-genNCAAB-_-dt170201-_-cmpBR_Gen-_-partBleacherReport-_-mktgrBRAND"},"womens-college-basketball":{"url":"/womens-college-basketball","title":"Women's CBB","id":"womens-college-basketball"},"cincinnati-bearcats-basketball":{"url":"/cincinnati-bearcats-basketball","title":"Cincinnati","id":"cincinnati-bearcats-basketball"},"uconn-basketball":{"url":"/uconn-basketball","title":"Connecticut","id":"uconn-basketball"},"east-carolina-basketball":{"url":"/east-carolina-basketball","title":"East Carolina","id":"east-carolina-basketball"},"houston-cougars-basketball":{"url":"/houston-cougars-basketball","title":"Houston","id":"houston-cougars-basketball"},"memphis-tigers-basketball":{"url":"/memphis-tigers-basketball","title":"Memphis","id":"memphis-tigers-basketball"},"south-florida-bulls-basketball":{"url":"/south-florida-bulls-basketball","title":"South Florida","id":"south-florida-bulls-basketball"},"smu-basketball":{"url":"/smu-basketball","title":"SMU","id":"smu-basketball"},"temple-basketball":{"url":"/temple-basketball","title":"Temple","id":"temple-basketball"},"tulane-basketball":{"url":"/tulane-basketball","title":"Tulane","id":"tulane-basketball"},"tulsa-golden-hurricane-basketball":{"url":"/tulsa-golden-hurricane-basketball","title":"Tulsa","id":"tulsa-golden-hurricane-basketball"},"ucf-basketball":{"url":"/ucf-basketball","title":"UCF","id":"ucf-basketball"},"acc-basketball":{"url":"/acc-basketball","title":"ACC Home","id":"acc-basketball"},"acc-basketball/archives":{"url":"/acc-basketball/archives","title":"Archives","id":"acc-basketball/archives"},"boston-college-basketball":{"url":"/boston-college-basketball","title":"Boston College","id":"boston-college-basketball"},"clemson-basketball":{"url":"/clemson-basketball","title":"Clemson","id":"clemson-basketball"},"duke-basketball":{"url":"/duke-basketball","title":"Duke","id":"duke-basketball"},"florida-state-basketball":{"url":"/florida-state-basketball","title":"Florida St","id":"florida-state-basketball"},"georgia-tech-basketball":{"url":"/georgia-tech-basketball","title":"Georgia Tech","id":"georgia-tech-basketball"},"louisville-cardinals-basketball":{"url":"/louisville-cardinals-basketball","title":"Louisville","id":"louisville-cardinals-basketball"},"miami-hurricanes-basketball":{"url":"/miami-hurricanes-basketball","title":"Miami (FL)","id":"miami-hurricanes-basketball"},"unc-basketball":{"url":"/unc-basketball","title":"North Carolina","id":"unc-basketball"},"nc-state-basketball":{"url":"/nc-state-basketball","title":"NC State","id":"nc-state-basketball"},"notre-dame-basketball":{"url":"/notre-dame-basketball","title":"Notre Dame","id":"notre-dame-basketball"},"pitt-basketball":{"url":"/pitt-basketball","title":"Pittsburgh","id":"pitt-basketball"},"syracuse-basketball":{"url":"/syracuse-basketball","title":"Syracuse","id":"syracuse-basketball"},"uva-basketball":{"url":"/uva-basketball","title":"Virginia","id":"uva-basketball"},"virginia-tech-basketball":{"url":"/virginia-tech-basketball","title":"Virginia Tech","id":"virginia-tech-basketball"},"wake-forest-basketball":{"url":"/wake-forest-basketball","title":"Wake Forest","id":"wake-forest-basketball"},"atlantic-ten-basketball":{"url":"/atlantic-ten-basketball","title":"Atlantic 10 Home","id":"atlantic-ten-basketball"},"atlantic-ten-basketball/archives":{"url":"/atlantic-ten-basketball/archives","title":"Archives","id":"atlantic-ten-basketball/archives"},"davidson-basketball":{"url":"/davidson-basketball","title":"Davidson","id":"davidson-basketball"},"dayton-basketball":{"url":"/dayton-basketball","title":"Dayton","id":"dayton-basketball"},"duquesne-basketball":{"url":"/duquesne-basketball","title":"Duquesne","id":"duquesne-basketball"},"fordham-basketball":{"url":"/fordham-basketball","title":"Fordham","id":"fordham-basketball"},"george-mason-basketball":{"url":"/george-mason-basketball","title":"George Mason ","id":"george-mason-basketball"},"gw-basketball":{"url":"/gw-basketball","title":"George Washington","id":"gw-basketball"},"la-salle-basketball":{"url":"/la-salle-basketball","title":"La Salle","id":"la-salle-basketball"},"umbad-basketball":{"url":"/umbad-basketball","title":"Mbadachusetts","id":"umbad-basketball"},"rhode-island-rams-basketball":{"url":"/rhode-island-rams-basketball","title":"Rhode Island","id":"rhode-island-rams-basketball"},"richmond-spiders-basketball":{"url":"/richmond-spiders-basketball","title":"Richmond","id":"richmond-spiders-basketball"},"saint-louis-billikens-basketball":{"url":"/saint-louis-billikens-basketball","title":"Saint Louis","id":"saint-louis-billikens-basketball"},"st-josephs-basketball":{"url":"/st-josephs-basketball","title":"St. Joseph's","id":"st-josephs-basketball"},"st-bonaventure-basketball":{"url":"/st-bonaventure-basketball","title":"St. Bonaventure","id":"st-bonaventure-basketball"},"virginia-commonwealth-basketball":{"url":"/virginia-commonwealth-basketball","title":"Virginia Commonwealth","id":"virginia-commonwealth-basketball"},"big-12-basketball":{"url":"/big-12-basketball","title":"Big 12 Home","id":"big-12-basketball"},"big-12-basketball/archives":{"url":"/big-12-basketball/archives","title":"Archives","id":"big-12-basketball/archives"},"baylor-basketball":{"url":"/baylor-basketball","title":"Baylor","id":"baylor-basketball"},"iowa-state-basketball":{"url":"/iowa-state-basketball","title":"Iowa St","id":"iowa-state-basketball"},"kansas-jayhawks-basketball":{"url":"/kansas-jayhawks-basketball","title":"Kansas","id":"kansas-jayhawks-basketball"},"kansas-state-basketball":{"url":"/kansas-state-basketball","title":"Kansas St","id":"kansas-state-basketball"},"oklahoma-sooners-basketball":{"url":"/oklahoma-sooners-basketball","title":"Oklahoma","id":"oklahoma-sooners-basketball"},"oklahoma-state-basketball":{"url":"/oklahoma-state-basketball","title":"Oklahoma St","id":"oklahoma-state-basketball"},"tcu-basketball":{"url":"/tcu-basketball","title":"TCU","id":"tcu-basketball"},"texas-longhorns-basketball":{"url":"/texas-longhorns-basketball","title":"Texas","id":"texas-longhorns-basketball"},"texas-tech-basketball":{"url":"/texas-tech-basketball","title":"Texas Tech","id":"texas-tech-basketball"},"wvu-basketball":{"url":"/wvu-basketball","title":"West Virginia","id":"wvu-basketball"},"big-east-basketball":{"url":"/big-east-basketball","title":"Big East Home","id":"big-east-basketball"},"big-east-basketball/archives":{"url":"/big-east-basketball/archives","title":"Archives","id":"big-east-basketball/archives"},"butler-basketball":{"url":"/butler-basketball","title":"Butler","id":"butler-basketball"},"creighton-basketball":{"url":"/creighton-basketball","title":"Creighton","id":"creighton-basketball"},"depaul-basketball":{"url":"/depaul-basketball","title":"DePaul","id":"depaul-basketball"},"georgetown-basketball":{"url":"/georgetown-basketball","title":"Georgetown","id":"georgetown-basketball"},"marquette-basketball":{"url":"/marquette-basketball","title":"Marquette","id":"marquette-basketball"},"providence-friars-basketball":{"url":"/providence-friars-basketball","title":"Providence","id":"providence-friars-basketball"},"seton-hall-basketball":{"url":"/seton-hall-basketball","title":"Seton Hall","id":"seton-hall-basketball"},"st-johns-basketball":{"url":"/st-johns-basketball","title":"St John's","id":"st-johns-basketball"},"villanova-basketball":{"url":"/villanova-basketball","title":"Villanova","id":"villanova-basketball"},"xavier-basketball":{"url":"/xavier-basketball","title":"Xavier","id":"xavier-basketball"},"big-10-basketball":{"url":"/big-10-basketball","title":"Big Ten Home","id":"big-10-basketball"},"big-10-basketball/archives":{"url":"/big-10-basketball/archives","title":"Archives","id":"big-10-basketball/archives"},"illinois-fighting-illini-basketball":{"url":"/illinois-fighting-illini-basketball","title":"Illinois","id":"illinois-fighting-illini-basketball"},"indiana-hoosiers-basketball":{"url":"/indiana-hoosiers-basketball","title":"Indiana","id":"indiana-hoosiers-basketball"},"iowa-hawkeyes-basketball":{"url":"/iowa-hawkeyes-basketball","title":"Iowa","id":"iowa-hawkeyes-basketball"},"maryland-terrapins-basketball":{"url":"/maryland-terrapins-basketball","title":"Maryland","id":"maryland-terrapins-basketball"},"michigan-wolverines-basketball":{"url":"/michigan-wolverines-basketball","title":"Michigan","id":"michigan-wolverines-basketball"},"michigan-state-basketball":{"url":"/michigan-state-basketball","title":"Michigan St","id":"michigan-state-basketball"},"minnesota-golden-gophers-basketball":{"url":"/minnesota-golden-gophers-basketball","title":"Minnesota","id":"minnesota-golden-gophers-basketball"},"nebraska-cornhuskers-basketball":{"url":"/nebraska-cornhuskers-basketball","title":"Nebraska","id":"nebraska-cornhuskers-basketball"},"northwestern-basketball":{"url":"/northwestern-basketball","title":"Northwestern","id":"northwestern-basketball"},"ohio-state-basketball":{"url":"/ohio-state-basketball","title":"Ohio St","id":"ohio-state-basketball"},"penn-state-basketball":{"url":"/penn-state-basketball","title":"Penn St","id":"penn-state-basketball"},"purdue-basketball":{"url":"/purdue-basketball","title":"Purdue","id":"purdue-basketball"},"rutgers-basketball":{"url":"/rutgers-basketball","title":"Rutgers","id":"rutgers-basketball"},"wisconsin-badgers-basketball":{"url":"/wisconsin-badgers-basketball","title":"Wisconsin","id":"wisconsin-badgers-basketball"},"pac-12-basketball":{"url":"/pac-12-basketball","title":"Pacific-12 Home","id":"pac-12-basketball"},"pac-10-basketball/archives":{"url":"/pac-10-basketball/archives","title":"Archives","id":"pac-10-basketball/archives"},"arizona-wildcats-basketball":{"url":"/arizona-wildcats-basketball","title":"Arizona","id":"arizona-wildcats-basketball"},"arizona-state-basketball":{"url":"/arizona-state-basketball","title":"Arizona St","id":"arizona-state-basketball"},"cal-bears-basketball":{"url":"/cal-bears-basketball","title":"California","id":"cal-bears-basketball"},"colorado-buffaloes-basketball":{"url":"/colorado-buffaloes-basketball","title":"Colorado","id":"colorado-buffaloes-basketball"},"oregon-ducks-basketball":{"url":"/oregon-ducks-basketball","title":"Oregon","id":"oregon-ducks-basketball"},"oregon-state-basketball":{"url":"/oregon-state-basketball","title":"Oregon St","id":"oregon-state-basketball"},"stanford-basketball":{"url":"/stanford-basketball","title":"Stanford","id":"stanford-basketball"},"ucla-basketball":{"url":"/ucla-basketball","title":"UCLA","id":"ucla-basketball"},"usc-basketball":{"url":"/usc-basketball","title":"USC","id":"usc-basketball"},"utah-utes-basketball":{"url":"/utah-utes-basketball","title":"Utah","id":"utah-utes-basketball"},"washington-huskies-basketball":{"url":"/washington-huskies-basketball","title":"Washington","id":"washington-huskies-basketball"},"washington-state-basketball":{"url":"/washington-state-basketball","title":"Washington St","id":"washington-state-basketball"},"sec-basketball":{"url":"/sec-basketball","title":"SEC Home","id":"sec-basketball"},"sec-basketball/archives":{"url":"/sec-basketball/archives","title":"Archives","id":"sec-basketball/archives"},"alabama-crimson-tide-basketball":{"url":"/alabama-crimson-tide-basketball","title":"Alabama","id":"alabama-crimson-tide-basketball"},"arkansas-razorbacks-basketball":{"url":"/arkansas-razorbacks-basketball","title":"Arkansas","id":"arkansas-razorbacks-basketball"},"auburn-basketball":{"url":"/auburn-basketball","title":"Auburn","id":"auburn-basketball"},"florida-gators-basketball":{"url":"/florida-gators-basketball","title":"Florida","id":"florida-gators-basketball"},"georgia-bulldogs-basketball":{"url":"/georgia-bulldogs-basketball","title":"Georgia","id":"georgia-bulldogs-basketball"},"kentucky-wildcats-basketball":{"url":"/kentucky-wildcats-basketball","title":"Kentucky","id":"kentucky-wildcats-basketball"},"lsu-basketball":{"url":"/lsu-basketball","title":"LSU","id":"lsu-basketball"},"ole-miss-basketball":{"url":"/ole-miss-basketball","title":"Mississippi","id":"ole-miss-basketball"},"mississippi-state-basketball":{"url":"/mississippi-state-basketball","title":"Mississippi St","id":"mississippi-state-basketball"},"missouri-tigers-basketball":{"url":"/missouri-tigers-basketball","title":"Missouri","id":"missouri-tigers-basketball"},"south-carolina-basketball":{"url":"/south-carolina-basketball","title":"South Carolina","id":"south-carolina-basketball"},"tennessee-volunteers-basketball":{"url":"/tennessee-volunteers-basketball","title":"Tennessee","id":"tennessee-volunteers-basketball"},"texas-am-basketball":{"url":"/texas-am-basketball","title":"Texas A&M","id":"texas-am-basketball"},"vanderbilt-basketball":{"url":"/vanderbilt-basketball","title":"Vanderbilt","id":"vanderbilt-basketball"},"boxing":{"url":"/boxing","title":"Boxing","id":"boxing","subLinks":["boxing","boxing/archives","boxing/odds"]},"boxing/archives":{"url":"/boxing/archives","title":"Archives","id":"boxing/archives"},"boxing/odds":{"url":"/boxing/odds","title":"Odds","id":"boxing/odds"},"nba-2k18″:{"url":"/nba-2k18″,"title":"NBA 2K18″,"id":"nba-2k18″},"mr-olympia":{"url":"/mr-olympia","title":"Mr Olympia","id":"mr-olympia"},"college-baseball":{"url":"/college-baseball","title":"College Baseball","id":"college-baseball"},"formula-1″:{"url":"/formula-1″,"title":"Formula 1″,"id":"formula-1″},"esports":{"url":"/esports","title":"Gaming","id":"esports"},"united-states-womens-national-team":{"url":"/united-states-womens-national-team","title":"USWNT","id":"united-states-womens-national-team"},"trending":{"url":"/trending","title":"Trending","id":"trending"},"https://mag.bleacherreport.com/":{"url":"https://mag.bleacherreport.com/","title":"Mag","id":"https://mag.bleacherreport.com/"},"https://www.stubhub.com/?gcid=chAFF-_-geoUS-_-genAllTix-_-dt170312-_-cmpBR_Main_Nav-_-partBleacherReport":{"url":"https://www.stubhub.com/?gcid=chAFF-_-geoUS-_-genAllTix-_-dt170312-_-cmpBR_Main_Nav-_-partBleacherReport","title":"Tickets","id":"https://www.stubhub.com/?gcid=chAFF-_-geoUS-_-genAllTix-_-dt170312-_-cmpBR_Main_Nav-_-partBleacherReport"},"mobile":{"url":"/mobile","title":"Get The App","id":"mobile"}}},"notification":{"cookie_notice":false,"privacy_notice":false,"smart_banner":false,"mobile_interstitial":false},"page":{"cnn":false,"embedded":false,"force_promo":false,"fromCNNApp":false,"fromNonCNNPartner":false,"layout":"default","social":"false","tsm":0,"tst":0,"site":"NFL","zone":"article","type":"article","id":"2741556″,"article":2741556,"buzz":"top10″,"division":"NFC_South","event":"none","fantasy":"none","gp_flag":"","league":"NFL","render_strategy":"article","tag_id":170,"tags":"Football,NFL,NFC_South,Tampa_Bay_Buccaneers,Breaking_News,Jameis_Winston","team":"Tampa_Bay_Buccaneers","writer":"Dan Pompei"},"playlists":{},"promo":{},"schedules":{"selectedTeam":"2741556″},"scores":{"order":[],"sports":{},"games":{}},"search":{"results":[]},"sections":{},"stub":{},"tags":{"football":{"unique_name":"football","type":"Sport","tickets_link":null,"team_color":null,"tag_id":6,"site":null,"short_name":"","logo":"football.png","links":{"parent":null,"children":"https://api.bleacherreport.com/api/v1/tags/arena-football-league,cfl,nfl-europe,united-football-league,br-mag,nfl.json"},"href":"https://api.bleacherreport.com/api/v1/tags/football.json","display_name":"Football","color2″:null,"color1″:null},"nfl":{"unique_name":"nfl","type":"League","tickets_link":"https://www.stubhub.com/nfl-tickets/grouping/121/?gcid=chAFF-_-geoUS-_-genNFL-_-dt170312-_-cmpBR_NFL-_-partBleacherReport","team_color":null,"tag_id":16,"site":"NFL","short_name":"NFL","logo":"nfl.png","links":{"parent":"https://api.bleacherreport.com/api/v1/tags/football.json","children":"https://api.bleacherreport.com/api/v1/tags/kansas-city-chiefs-vs-new-england-patriots-2017-9-8,philadelphia-eagles-vs-washington-redskins-2017-9-10,oakland-raiders-vs-tennessee-titans-2017-9-10,arizona-cardinals-vs-detroit-lions-2017-9-10,atlanta-falcons-vs-chicago-bears-2017-9-10,pittsburgh-steelers-vs-cleveland-browns-2017-9-10,jacksonville-jaguars-vs-houston-texans-2017-9-10,new-york-jets-vs-buffalo-bills-2017-9-10,baltimore-ravens-vs-cincinnati-bengals-2017-9-10,indianapolis-colts-vs-los-angeles-rams-2017-9-10,seattle-seahawks-vs-green-bay-packers-2017-9-10,carolina-panthers-vs-san-francisco-49ers-2017-9-10,new-york-giants-vs-dallas-cowboys-2017-9-11,new-orleans-saints-vs-minnesota-vikings-2017-9-11,los-angeles-chargers-vs-denver-broncos-2017-9-12,houston-texans-vs-cincinnati-bengals-2017-9-15,philadelphia-eagles-vs-kansas-city-chiefs-2017-9-17,arizona-cardinals-vs-indianapolis-colts-2017-9-17,minnesota-vikings-vs-pittsburgh-steelers-2017-9-17,cleveland-browns-vs-baltimore-ravens-2017-9-17,new-england-patriots-vs-new-orleans-saints-2017-9-17,chicago-bears-vs-tampa-bay-buccaneers-2017-9-17,buffalo-bills-vs-carolina-panthers-2017-9-17,tennessee-titans-vs-jacksonville-jaguars-2017-9-17,new-york-jets-vs-oakland-raiders-2017-9-17,miami-dolphins-vs-los-angeles-chargers-2017-9-17,san-francisco-49ers-vs-seattle-seahawks-2017-9-17,washington-redskins-vs-los-angeles-rams-2017-9-17,dallas-cowboys-vs-denver-broncos-2017-9-17,green-bay-packers-vs-atlanta-falcons-2017-9-18,detroit-lions-vs-new-york-giants-2017-9-19,los-angeles-rams-vs-san-francisco-49ers-2017-9-22,baltimore-ravens-vs-jacksonville-jaguars-2017-9-24,new-orleans-saints-vs-carolina-panthers-2017-9-24,tampa-bay-buccaneers-vs-minnesota-vikings-2017-9-24,denver-broncos-vs-buffalo-bills-2017-9-24,pittsburgh-steelers-vs-chicago-bears-2017-9-24,miami-dolphins-vs-new-york-jets-2017-9-24,new-york-giants-vs-philadelphia-eagles-2017-9-24,atlanta-falcons-vs-detroit-lions-2017-9-24,houston-texans-vs-new-england-patriots-2017-9-24,cleveland-browns-vs-indianapolis-colts-2017-9-24,seattle-seahawks-vs-tennessee-titans-2017-9-24,kansas-city-chiefs-vs-los-angeles-chargers-2017-9-24,cincinnati-bengals-vs-green-bay-packers-2017-9-24,oakland-raiders-vs-washington-redskins-2017-9-25,dallas-cowboys-vs-arizona-cardinals-2017-9-26,chicago-bears-vs-green-bay-packers-2017-9-29,new-orleans-saints-vs-miami-dolphins-2017-10-1,pittsburgh-steelers-vs-baltimore-ravens-2017-10-1,carolina-panthers-vs-new-england-patriots-2017-10-1,tennessee-titans-vs-houston-texans-2017-10-1,detroit-lions-vs-minnesota-vikings-2017-10-1,buffalo-bills-vs-atlanta-falcons-2017-10-1,los-angeles-rams-vs-dallas-cowboys-2017-10-1,cincinnati-bengals-vs-cleveland-browns-2017-10-1,jacksonville-jaguars-vs-new-york-jets-2017-10-1,new-york-giants-vs-tampa-bay-buccaneers-2017-10-1,philadelphia-eagles-vs-los-angeles-chargers-2017-10-1,san-francisco-49ers-vs-arizona-cardinals-2017-10-1,oakland-raiders-vs-denver-broncos-2017-10-1,indianapolis-colts-vs-seattle-seahawks-2017-10-2,washington-redskins-vs-kansas-city-chiefs-2017-10-3,new-england-patriots-vs-tampa-bay-buccaneers-2017-10-6,arizona-cardinals-vs-philadelphia-eagles-2017-10-8,carolina-panthers-vs-detroit-lions-2017-10-8,san-francisco-49ers-vs-indianapolis-colts-2017-10-8,jacksonville-jaguars-vs-pittsburgh-steelers-2017-10-8,buffalo-bills-vs-cincinnati-bengals-2017-10-8,new-york-jets-vs-cleveland-browns-2017-10-8,tennessee-titans-vs-miami-dolphins-2017-10-8,los-angeles-chargers-vs-new-york-giants-2017-10-8,baltimore-ravens-vs-oakland-raiders-2017-10-8,seattle-seahawks-vs-los-angeles-rams-2017-10-8,green-bay-packers-vs-dallas-cowboys-2017-10-8,kansas-city-chiefs-vs-houston-texans-2017-10-9,minnesota-vikings-vs-chicago-bears-2017-10-10,philadelphia-eagles-vs-carolina-panthers-2017-10-13,tampa-bay-buccaneers-vs-arizona-cardinals-2017-10-15,los-angeles-rams-vs-jacksonville-jaguars-2017-10-15,los-angeles-chargers-vs-oakland-raiders-2017-10-15,pittsburgh-steelers-vs-kansas-city-chiefs-2017-10-15,new-york-giants-vs-denver-broncos-2017-10-16,indianapolis-colts-vs-tennessee-titans-2017-10-17,kansas-city-chiefs-vs-oakland-raiders-2017-10-20,tampa-bay-buccaneers-vs-buffalo-bills-2017-10-22,new-orleans-saints-vs-green-bay-packers-2017-10-22,baltimore-ravens-vs-minnesota-vikings-2017-10-22,tennessee-titans-vs-cleveland-browns-2017-10-22,new-york-jets-vs-miami-dolphins-2017-10-22,jacksonville-jaguars-vs-indianapolis-colts-2017-10-22,arizona-cardinals-vs-los-angeles-rams-2017-10-22,carolina-panthers-vs-chicago-bears-2017-10-22,dallas-cowboys-vs-san-francisco-49ers-2017-10-22,cincinnati-bengals-vs-pittsburgh-steelers-2017-10-22,seattle-seahawks-vs-new-york-giants-2017-10-22,denver-broncos-vs-los-angeles-chargers-2017-10-22,atlanta-falcons-vs-new-england-patriots-2017-10-23,washington-redskins-vs-philadelphia-eagles-2017-10-24,miami-dolphins-vs-baltimore-ravens-2017-10-27,minnesota-vikings-vs-cleveland-browns-2017-10-29,san-francisco-49ers-vs-philadelphia-eagles-2017-10-29,oakland-raiders-vs-buffalo-bills-2017-10-29,indianapolis-colts-vs-cincinnati-bengals-2017-10-29,carolina-panthers-vs-tampa-bay-buccaneers-2017-10-29,chicago-bears-vs-new-orleans-saints-2017-10-29,atlanta-falcons-vs-new-york-jets-2017-10-29,los-angeles-chargers-vs-new-england-patriots-2017-10-29,houston-texans-vs-seattle-seahawks-2017-10-29,dallas-cowboys-vs-washington-redskins-2017-10-29,pittsburgh-steelers-vs-detroit-lions-2017-10-30,denver-broncos-vs-kansas-city-chiefs-2017-10-31,buffalo-bills-vs-new-york-jets-2017-11-3,tampa-bay-buccaneers-vs-new-orleans-saints-2017-11-5,baltimore-ravens-vs-tennessee-titans-2017-11-5,los-angeles-rams-vs-new-york-giants-2017-11-5,cincinnati-bengals-vs-jacksonville-jaguars-2017-11-5,indianapolis-colts-vs-houston-texans-2017-11-5,atlanta-falcons-vs-carolina-panthers-2017-11-5,denver-broncos-vs-philadelphia-eagles-2017-11-5,arizona-cardinals-vs-san-francisco-49ers-2017-11-5,washington-redskins-vs-seattle-seahawks-2017-11-5,kansas-city-chiefs-vs-dallas-cowboys-2017-11-5,oakland-raiders-vs-miami-dolphins-2017-11-6,detroit-lions-vs-green-bay-packers-2017-11-7,seattle-seahawks-vs-arizona-cardinals-2017-11-10,pittsburgh-steelers-vs-indianapolis-colts-2017-11-12,minnesota-vikings-vs-washington-redskins-2017-11-12,los-angeles-chargers-vs-jacksonville-jaguars-2017-11-12,new-orleans-saints-vs-buffalo-bills-2017-11-12,green-bay-packers-vs-chicago-bears-2017-11-12,cincinnati-bengals-vs-tennessee-titans-2017-11-12,new-york-jets-vs-tampa-bay-buccaneers-2017-11-12,cleveland-browns-vs-detroit-lions-2017-11-12,houston-texans-vs-los-angeles-rams-2017-11-12,new-york-giants-vs-san-francisco-49ers-2017-11-12,dallas-cowboys-vs-atlanta-falcons-2017-11-12,new-england-patriots-vs-denver-broncos-2017-11-13,miami-dolphins-vs-carolina-panthers-2017-11-14,tennessee-titans-vs-pittsburgh-steelers-2017-11-17,baltimore-ravens-vs-green-bay-packers-2017-11-19,arizona-cardinals-vs-houston-texans-2017-11-19,tampa-bay-buccaneers-vs-miami-dolphins-2017-11-19,washington-redskins-vs-new-orleans-saints-2017-11-19,jacksonville-jaguars-vs-cleveland-browns-2017-11-19,detroit-lions-vs-chicago-bears-2017-11-19,los-angeles-rams-vs-minnesota-vikings-2017-11-19,kansas-city-chiefs-vs-new-york-giants-2017-11-19,buffalo-bills-vs-los-angeles-chargers-2017-11-19,new-england-patriots-vs-oakland-raiders-2017-11-19,cincinnati-bengals-vs-denver-broncos-2017-11-19,philadelphia-eagles-vs-dallas-cowboys-2017-11-20,atlanta-falcons-vs-seattle-seahawks-2017-11-21,minnesota-vikings-vs-detroit-lions-2017-11-23,los-angeles-chargers-vs-dallas-cowboys-2017-11-23,new-york-giants-vs-washington-redskins-2017-11-24,tennessee-titans-vs-indianapolis-colts-2017-11-26,carolina-panthers-vs-new-york-jets-2017-11-26,cleveland-browns-vs-cincinnati-bengals-2017-11-26,tampa-bay-buccaneers-vs-atlanta-falcons-2017-11-26,miami-dolphins-vs-new-england-patriots-2017-11-26,buffalo-bills-vs-kansas-city-chiefs-2017-11-26,chicago-bears-vs-philadelphia-eagles-2017-11-26,new-orleans-saints-vs-los-angeles-rams-2017-11-26,seattle-seahawks-vs-san-francisco-49ers-2017-11-26,jacksonville-jaguars-vs-arizona-cardinals-2017-11-26,denver-broncos-vs-oakland-raiders-2017-11-26,green-bay-packers-vs-pittsburgh-steelers-2017-11-27,houston-texans-vs-baltimore-ravens-2017-11-28,washington-redskins-vs-dallas-cowboys-2017-12-1,tampa-bay-buccaneers-vs-green-bay-packers-2017-12-3,minnesota-vikings-vs-atlanta-falcons-2017-12-3,san-francisco-49ers-vs-chicago-bears-2017-12-3,detroit-lions-vs-baltimore-ravens-2017-12-3,denver-broncos-vs-miami-dolphins-2017-12-3,indianapolis-colts-vs-jacksonville-jaguars-2017-12-3,carolina-panthers-vs-new-orleans-saints-2017-12-3,houston-texans-vs-tennessee-titans-2017-12-3,kansas-city-chiefs-vs-new-york-jets-2017-12-3,new-england-patriots-vs-buffalo-bills-2017-12-3,cleveland-browns-vs-los-angeles-chargers-2017-12-3,los-angeles-rams-vs-arizona-cardinals-2017-12-3,new-york-giants-vs-oakland-raiders-2017-12-3,philadelphia-eagles-vs-seattle-seahawks-2017-12-4,pittsburgh-steelers-vs-cincinnati-bengals-2017-12-5,new-orleans-saints-vs-atlanta-falcons-2017-12-8,oakland-raiders-vs-kansas-city-chiefs-2017-12-10,san-francisco-49ers-vs-houston-texans-2017-12-10,minnesota-vikings-vs-carolina-panthers-2017-12-10,chicago-bears-vs-cincinnati-bengals-2017-12-10,green-bay-packers-vs-cleveland-browns-2017-12-10,detroit-lions-vs-tampa-bay-buccaneers-2017-12-10,indianapolis-colts-vs-buffalo-bills-2017-12-10,seattle-seahawks-vs-jacksonville-jaguars-2017-12-10,washington-redskins-vs-los-angeles-chargers-2017-12-10,tennessee-titans-vs-arizona-cardinals-2017-12-10,new-york-jets-vs-denver-broncos-2017-12-10,dallas-cowboys-vs-new-york-giants-2017-12-10,philadelphia-eagles-vs-los-angeles-rams-2017-12-10,baltimore-ravens-vs-pittsburgh-steelers-2017-12-11,new-england-patriots-vs-miami-dolphins-2017-12-12,denver-broncos-vs-indianapolis-colts-2017-12-15,chicago-bears-vs-detroit-lions-2017-12-16,los-angeles-chargers-vs-kansas-city-chiefs-2017-12-17,philadelphia-eagles-vs-new-york-giants-2017-12-17,cincinnati-bengals-vs-minnesota-vikings-2017-12-17,houston-texans-vs-jacksonville-jaguars-2017-12-17,arizona-cardinals-vs-washington-redskins-2017-12-17,new-york-jets-vs-new-orleans-saints-2017-12-17,miami-dolphins-vs-buffalo-bills-2017-12-17,green-bay-packers-vs-carolina-panthers-2017-12-17,baltimore-ravens-vs-cleveland-browns-2017-12-17,los-angeles-rams-vs-seattle-seahawks-2017-12-17,new-england-patriots-vs-pittsburgh-steelers-2017-12-17,tennessee-titans-vs-san-francisco-49ers-2017-12-17,dallas-cowboys-vs-oakland-raiders-2017-12-18,atlanta-falcons-vs-tampa-bay-buccaneers-2017-12-19,indianapolis-colts-vs-baltimore-ravens-2017-12-23,minnesota-vikings-vs-green-bay-packers-2017-12-24,cleveland-browns-vs-chicago-bears-2017-12-24,atlanta-falcons-vs-new-orleans-saints-2017-12-24,denver-broncos-vs-washington-redskins-2017-12-24,tampa-bay-buccaneers-vs-carolina-panthers-2017-12-24,miami-dolphins-vs-kansas-city-chiefs-2017-12-24,los-angeles-rams-vs-tennessee-titans-2017-12-24,los-angeles-chargers-vs-new-york-jets-2017-12-24,detroit-lions-vs-cincinnati-bengals-2017-12-24,buffalo-bills-vs-new-england-patriots-2017-12-24,jacksonville-jaguars-vs-san-francisco-49ers-2017-12-24,new-york-giants-vs-arizona-cardinals-2017-12-24,seattle-seahawks-vs-dallas-cowboys-2017-12-24,pittsburgh-steelers-vs-houston-texans-2017-12-25,oakland-raiders-vs-philadelphia-eagles-2017-12-26,washington-redskins-vs-new-york-giants-2017-12-31,new-york-jets-vs-new-england-patriots-2017-12-31,carolina-panthers-vs-atlanta-falcons-2017-12-31,houston-texans-vs-indianapolis-colts-2017-12-31,cleveland-browns-vs-pittsburgh-steelers-2017-12-31,green-bay-packers-vs-detroit-lions-2017-12-31,dallas-cowboys-vs-philadelphia-eagles-2017-12-31,chicago-bears-vs-minnesota-vikings-2017-12-31,buffalo-bills-vs-miami-dolphins-2017-12-31,jacksonville-jaguars-vs-tennessee-titans-2017-12-31,cincinnati-bengals-vs-baltimore-ravens-2017-12-31,new-orleans-saints-vs-tampa-bay-buccaneers-2017-12-31,oakland-raiders-vs-los-angeles-chargers-2017-12-31,san-francisco-49ers-vs-los-angeles-rams-2017-12-31,arizona-cardinals-vs-seattle-seahawks-2017-12-31,kansas-city-chiefs-vs-denver-broncos-2017-12-31,arizona-cardinals-vs-dallas-cowboys-2017-8-4,houston-texans-vs-carolina-panthers-2017-8-9,green-bay-packers-vs-minnesota-vikings-2017-10-15,minnesota-vikings-vs-buffalo-bills-2017-8-10,cleveland-browns-vs-houston-texans-2017-10-15,atlanta-falcons-vs-miami-dolphins-2017-8-10,detroit-lions-vs-new-orleans-saints-2017-10-15,miami-dolphins-vs-atlanta-falcons-2017-10-15,new-england-patriots-vs-new-york-jets-2017-10-15,chicago-bears-vs-baltimore-ravens-2017-10-15,san-francisco-49ers-vs-washington-redskins-2017-10-15,washington-redskins-vs-baltimore-ravens-2017-8-10,jacksonville-jaguars-vs-new-england-patriots-2017-8-10,denver-broncos-vs-chicago-bears-2017-8-11,new-orleans-saints-vs-cleveland-browns-2017-8-11,philadelphia-eagles-vs-green-bay-packers-2017-8-11,pittsburgh-steelers-vs-new-york-giants-2017-8-11,tampa-bay-buccaneers-vs-cincinnati-bengals-2017-8-11,san-francisco-49ers-vs-kansas-city-chiefs-2017-8-12,tennessee-titans-vs-new-york-jets-2017-8-12,dallas-cowboys-vs-los-angeles-rams-2017-8-13,oakland-raiders-vs-arizona-cardinals-2017-8-13,detroit-lions-vs-indianapolis-colts-2017-8-13,seattle-seahawks-vs-los-angeles-chargers-2017-8-14,buffalo-bills-vs-philadelphia-eagles-2017-8-17,baltimore-ravens-vs-miami-dolphins-2017-8-17,tampa-bay-buccaneers-vs-jacksonville-jaguars-2017-8-18,minnesota-vikings-vs-seattle-seahawks-2017-8-19,carolina-panthers-vs-tennessee-titans-2017-8-19,kansas-city-chiefs-vs-cincinnati-bengals-2017-8-19,indianapolis-colts-vs-dallas-cowboys-2017-8-19,green-bay-packers-vs-washington-redskins-2017-8-19,new-york-jets-vs-detroit-lions-2017-8-19,new-england-patriots-vs-houston-texans-2017-8-20,los-angeles-rams-vs-oakland-raiders-2017-8-20,denver-broncos-vs-san-francisco-49ers-2017-8-20,chicago-bears-vs-arizona-cardinals-2017-8-20,atlanta-falcons-vs-pittsburgh-steelers-2017-8-20,new-orleans-saints-vs-los-angeles-chargers-2017-8-21,new-york-giants-vs-cleveland-browns-2017-8-22,miami-dolphins-vs-philadelphia-eagles-2017-8-24,carolina-panthers-vs-jacksonville-jaguars-2017-8-24,new-england-patriots-vs-detroit-lions-2017-8-25,kansas-city-chiefs-vs-seattle-seahawks-2017-8-26,buffalo-bills-vs-baltimore-ravens-2017-8-26,arizona-cardinals-vs-atlanta-falcons-2017-8-26,new-york-jets-vs-new-york-giants-2017-8-26,cleveland-browns-vs-tampa-bay-buccaneers-2017-8-26,indianapolis-colts-vs-pittsburgh-steelers-2017-8-26,houston-texans-vs-new-orleans-saints-2017-8-27,los-angeles-chargers-vs-los-angeles-rams-2017-8-27,oakland-raiders-vs-dallas-cowboys-2017-8-27,green-bay-packers-vs-denver-broncos-2017-8-27,chicago-bears-vs-tennessee-titans-2017-8-27,cincinnati-bengals-vs-washington-redskins-2017-8-27,san-francisco-49ers-vs-minnesota-vikings-2017-8-28,cincinnati-bengals-vs-indianapolis-colts-2017-8-31,los-angeles-rams-vs-green-bay-packers-2017-8-31,detroit-lions-vs-buffalo-bills-2017-8-31,jacksonville-jaguars-vs-atlanta-falcons-2017-8-31,philadelphia-eagles-vs-new-york-jets-2017-8-31,new-york-giants-vs-new-england-patriots-2017-8-31,pittsburgh-steelers-vs-carolina-panthers-2017-8-31,washington-redskins-vs-tampa-bay-buccaneers-2017-8-31,miami-dolphins-vs-minnesota-vikings-2017-9-1,cleveland-browns-vs-chicago-bears-2017-9-1,baltimore-ravens-vs-new-orleans-saints-2017-9-1,dallas-cowboys-vs-houston-texans-2017-9-1,tennessee-titans-vs-kansas-city-chiefs-2017-9-1,arizona-cardinals-vs-denver-broncos-2017-9-1,los-angeles-chargers-vs-san-francisco-49ers-2017-9-1,seattle-seahawks-vs-oakland-raiders-2017-9-1,pittsburgh-steelers-vs-detroit-lions-2017-10-29,denver-broncos-vs-kansas-city-chiefs-2017-10-30,buffalo-bills-vs-new-york-jets-2017-11-2,oakland-raiders-vs-miami-dolphins-2017-11-5,detroit-lions-vs-green-bay-packers-2017-11-6,seattle-seahawks-vs-arizona-cardinals-2017-11-9,new-england-patriots-vs-denver-broncos-2017-11-12,miami-dolphins-vs-carolina-panthers-2017-11-13,tennessee-titans-vs-pittsburgh-steelers-2017-11-16,philadelphia-eagles-vs-dallas-cowboys-2017-11-19,atlanta-falcons-vs-seattle-seahawks-2017-11-20,new-york-giants-vs-washington-redskins-2017-11-23,green-bay-packers-vs-pittsburgh-steelers-2017-11-26,houston-texans-vs-baltimore-ravens-2017-11-27,washington-redskins-vs-dallas-cowboys-2017-11-30,philadelphia-eagles-vs-seattle-seahawks-2017-12-3,pittsburgh-steelers-vs-cincinnati-bengals-2017-12-4,new-orleans-saints-vs-atlanta-falcons-2017-12-7,baltimore-ravens-vs-pittsburgh-steelers-2017-12-10,new-england-patriots-vs-miami-dolphins-2017-12-11,denver-broncos-vs-indianapolis-colts-2017-12-14,los-angeles-chargers-vs-kansas-city-chiefs-2017-12-16,dallas-cowboys-vs-oakland-raiders-2017-12-17,atlanta-falcons-vs-tampa-bay-buccaneers-2017-12-18,minnesota-vikings-vs-green-bay-packers-2017-12-23,oakland-raiders-vs-philadelphia-eagles-2017-12-25,afc-east,afc-north,afc-south,nfc-east,nfc-north,nfc-south,afc-west,nfc-west,night-train-lane,roger-goodell,nfl-history,chris-berman,nfl-playoffs,monday-night-football,ed-hochuli,gene-upshaw-nflpa,pro-bowl,nfl-scouting-combine,nfl-free-agency,nfl-rumors,nfl-salary-cap,nfl-predictions,nflpa,nfl-training-camp,2009-nfl-trade-deadline,2009-nfl-combine,2010-nfl-trade-deadline,mock-drafts,retired-nfl,nfl-power-rankings,nfl-picks,nfl-playoff-scenarios,nfl-playoff-predictions,2011-nfl-trade-deadline,2012-nfl-trade-deadline,2013-nfl-trade-deadline,nfl-trade-rumors,nfl-free-agency-2011,super-bowl-2012,hugeupside,nfl1000,nfl-odds-betting,nfl-free-agent,2014-nfl-combine,2014-nfl-draft,2014-nfl-mock-draft,2014-nfl-playoffs,2014-nfl-trade-deadline,2014-pro-bowl,2015-pro-bowl,2015-super-bowl,2015-nfl-draft,2015-nfl-combine,2015-nfl-mock-draft,2015-nfl-trade-deadline,2015-nfl-playoffs,nfc,OBJ-x-Drake,Follow-the-NFL-Draft-Shakeup,Rams-Trade-for-Number-1-Pick,Eagles-Trade-for-Number-2-Pick,laremy-tunsil-saga,nfl-twitter-account-hacked,nfl-says-goodbye-to-buddy-ryan,vick-reaction,afc,nfl-hall-of-fame,2016-nfl-hof-game,hard-knocks,2016-nfl-preseason,shawn-oakman,chris-canty,jack-allen,will-hill,avery-patterson,christo-bilukidi,dj-roberts,dexter-moody,marrio-norman,jeff-scott,lakendrick-ross,dwayne-bowe,brian-hartline,randy-starks,tim-smith,scott-solomon,johnny-manziel,mike-pettine,ryan-lee,kyle-auffray,michael-vick,heath-miller,matt-spaeth,shaun-suisham,clifton-geathers,garrett-hartley,will-allen,kaycee-ike,deion-belue,jawan-jamison,antrel-rolle,will-montgomery,tana-patrick,tayo-fabuluje,josh-wilson,braxston-cave,travis-lewis,phillip-hunt,reese-wiggins,sean-richardson,mike-neal,alonzo-harris,chase-ford,travis-partridge,andy-cruse,tyrone-walker,mike-mohamed,chris-polk,sam-longo,tim-cornett,lance-louis,todd-herremans,chad-anderson,tyler-hoover,cameron-white,jonathan-newsome,vick-ballard,eric-pike,kameron-jackson,nnamdi-obukwelu,jonathon-sharpe,eric-thomas,fn-lutz,nukeese-richardson,toby-gerhart,trevor-gillette,brandon-wimberly,sammie-hill,jamon-meredith,william-moore,allen-bradford,obrien-schofield,phillip-adams,matt-yoklic,jabin-sambrano,theo-agnew,jerricho-cotchery,dwan-edwards,colin-cole,richie-brockel,phillipkeith-manley,anthony-morales,mike-mcglynn,mike-golic,marcus-thompson,jorvorskie-lane,tim-jennings,jeremiah-warren,aaron-burks,henry-melton,steven-jenkins,ryne-giddins,mark-joyce,james-ruffin,tj-fatinikun,kyle-brindza,andre-fluellen,michael-carter,anthony-dixon,marcus-thigpen,bryce-brown,xavius-boyd,caleb-holley,kamaal-mcilwain,derek-brim,damien-jacobs,jason-fox,lamichael-james,tevin-mims,tariq-edwards,rantavious-wooten,andrew-wilson,zack-bowman,steven-baker,evan-finkenberg,ryan-rau,bradley-fletcher,eric-martin,scott-chandler,eathyn-manumaleuna,lt-tuipulotu,wilson-van-hooser,calvin-pace,willie-colon,chris-owusu,jaiquawn-jarrett,zac-stacy,andrew-furney,brandon-meriweather,george-selvie,trumaine-mcbride,craig-dahl,james-gayle,jayron-hosley,adam-gress,preston-parker,dallas-reynolds,damontre-moore,kyle-sebetic,danny-mccray,marvin-robinson,jeremy-mincey,tyler-clutts,joseph-randle,evan-wilson,glasco-martin,dartwan-bush,dallas-walker,demeco-ryans,brad-jones,miles-austin,riley-cooper,brandon-bair,john-fulton,seyi-ajirotutu,jerome-couplin,quron-pratt,anthony-mccoy,jackson-jeffcoat,justin-rogers,quandon-christian,jr-carr,stephen-campbell,jake-mcdonough,kyshoen-jarrett,owen-daniels,james-casey,louis-vasquez,mitch-ewald,josh-bush,omar-bolden,curtis-marsh,cody-larsen,ben-grubbs,jason-avant,paul-fanaika,jairus-campbell,deon-anthony,ryan-mckee,curtis-lofton,larry-asante,roy-helu,jeremy-deering,jansen-watson,rahsaan-vaughn,karl-williams,jacoby-jones,mike-nolan,mike-scifres,johnnie-troutman,micah-hatfield,dj-johnson,kyle-miller,cordarro-law,khalil-wilkes,chase-tenpenny,lamarr-woodley,lequan-lewis,kadeem-williams,derrell-johnson,matt-daniels,cj-akins,tre-mason,michael-philipp,morgan-breslin,tarvaris-jackson,fred-jackson,cary-williams,demarcus-dobbs,ronald-johnson,clint-gresham,andru-pulu,brandon-denmark,morrell-presley,thomas-wolfe,nfl-honors-september-11,mnf-live-coverage,tnf-live-coverage,snf-live-coverage,sunday-nfl-live-coverage,fakebrady,nfl-icymi,nfl-reactions,cities,future-nfl-stars,nfl-draft,brady-deflategate-suspension-reinstated,br-nfl-features,falcons-vs-buccaneers-11-3-2016,bills-vs-seahawks-11-7-2016,broncos-vs-raiders-11-6-2016,ravens-vs-browns-11-10-2016,bengals-vs-giants-11-14-2016,seahawks-vs-patriots-11-13-2016,nfl-salute-to-service,saints-vs-panthers-11-17-2016,texans-vs-raiders-11-21-2016,redskins-vs-packers-11-20-2016,mnf-eagles-vs-packers-11-28-2016,chiefs-vs-broncos-11-27-2016,redskins-vs-cowboys-11-24-2016,steelers-vs-colts-11-24-2016,vikings-vs-cowboys-12-1-2016,panthers-vs-seahawks-12-4-2016,colts-vs-jets-12-5-2016,cleat-week,chiefs-vs-raiders-12-8-2016,cowboys-vs-giants-12-11-2016-snf,ravens-vs-patriots-12-12-2016,nfl-playoff-picture,rams-vs-seahawks-12-15-2016,bucs-vs-cowboys-12-15-2016,panthers-vs-redskins-12-15-2016,bucs-vs-cowboys-12-18-2016,panthers-vs-redskins-12-18-2016,panthers-vs-redskins-12-19-2016,dolphins-vs-jets-12-17-2016,2017-nfl-pro-bowl,nfl-coaching-carousel,super-bowl-opening-night,super-bowl-li-reads,super-bowl-reactions,2017-pro-football-hof-clbad,reaction-to-nfl-awards,sb-li-halftime-show,sb-li-commercials,super-bowl,super-bowl-li-mvp,super-bowl-li,super-bowl-buzz,john-ross-breaks-40-record,myles-garrett-wows-at-combine,garoppolo-goodbye-hoax,demarcus-ware-retires,marshawn-agrees-to-raiders-contract,aaron-hernandez-commits-suicide,nfl-injuries,nfl-highlights,fantasy-football,adrian-peterson-signs-with-saints,bills-fire-gm-whaley,tom-brady-concussion-,vick,vance-joseph,anthony-lynn,dirk-koetter,todd-bowles,doug-pederson,dan-quinn,derek-carr-gets-paid,panthers-fire-gettleman,oj-simpson-parole-hearing,2017-nfl-first-look,ezekiel-elliott-suspended,bucs-cut-roberto-aguayo,chiefs-vs-seahawks-2017-8-25,elliott-can-play-again,nfl-cleat-heat,nest-stream,insane-nfl-week-3-finishes,demaurice-smith,fanatics-nfl-links-depot,trubisky-debut-reaction.json"},"href":"https://api.bleacherreport.com/api/v1/tags/nfl.json","display_name":"NFL","color2″:"D70C08″,"color1″:"003369″},"nfc-south":{"unique_name":"nfc-south","type":"Division","tickets_link":null,"team_color":null,"tag_id":47,"site":"NFL","short_name":"","logo":"nfc_south.png","links":{"parent":"https://api.bleacherreport.com/api/v1/tags/nfl.json","children":"https://api.bleacherreport.com/api/v1/tags/atlanta-falcons,new-orleans-saints,tampa-bay-buccaneers,carolina-panthers.json"},"href":"https://api.bleacherreport.com/api/v1/tags/nfc-south.json","display_name":"NFC South","color2″:null,"color1″:null},"tampa-bay-buccaneers":{"unique_name":"tampa-bay-buccaneers","type":"Team","tickets_link":"https://www.stubhub.com/tampa-bay-buccaneers-tickets/performer/6182/?gcid=chAFF-_-geoUS-_-genNFL-_-dt170312-_-cmpBR_NFL-_-partBleacherReport","team_color":"D60A0B","tag_id":170,"site":"NFL","short_name":"Buccaneers","logo":"tampa_bay_buccaneers.png","links":{"parent":"https://api.bleacherreport.com/api/v1/tags/nfc-south.json","children":"https://api.bleacherreport.com/api/v1/tags/tampa-bay-buccaneers-d-st,malcolm-glazer,william-gholston,brandon-myers,clinton-mcdonald,luke-stocker,vincent-jackson,lavonte-david,doug-martin,keith-tandy,gerald-mccoy,mike-evans,charles-sims,kevin-pamphile,jacquies-smith,chris-conte,george-johnson,jameis-winston,gosder-cherilus,brad-mcdougald,evan-dietrich-smith,kwon-alexander,adam-humphries,ali-marpet,donovan-smith,vernon-hargreaves,noah-spence,daryl-smith,josh-robinson,bryan-anger,brent-grimes,robert-ayers,jr-sweezy,jr-sweezy-old,kenny-bell-wr,cameron-brate,demar-dotson,adarius-glanton,joe-hawley,howard-jones,bernard-reedy,ryan-smith,caleb-benenoch,devante-bond,kivon-cartwright,alan-cross,davonte-lambert,bradley-mcdougald,evan-smith,leonard-wester,antone-smith,jacquizz-rodgers,peyton-barber,sealver-siliga,javien-elliot,myles-white,john-hughes,kendrick-ings,kyler-kerbyson,blake-sims,chris-baker,nick-folk,damaso-munoz,dj-moore,lavelle-hawkins,josh-baker,carl-nicks,gary-gibson,daniel-teo-nesheim,spencer-larsen,andrew-economos,marvin-booker,rian-lindell,kyle-adams,michael-smith,nate-byham,kelcie-mccray,jacob-cutrera,michael-adams,blake-sims-RB,deonte-gibson,javien-elliott,robert-mcclain,ryan-fitzpatrick,kendall-beckwith,eric-nezocha,justin-trattou,desean-jackson,ryan-griffin,oj-howard,chris-godwin,justin-evans,kendell-beckwith,stevie-tuikolovatu,tj-ward,ryan-griffin-qb,antony-auclair,marquis-lucas,michael-liedtke,isaiah-johnson-SS,sterling-bailey,russell-hansbrough,garrison-sanborn,will-clarke,justin-murray.json"},"href":"https://api.bleacherreport.com/api/v1/tags/tampa-bay-buccaneers.json","display_name":"Tampa Bay Buccaneers","color2″:"89765F","color1″:"D60A0B"},"breaking-news":{"unique_name":"breaking-news","type":"Tag","tickets_link":null,"team_color":null,"tag_id":7021,"site":null,"short_name":null,"logo":"breaking_news.png","links":{"parent":null,"children":null},"href":"https://api.bleacherreport.com/api/v1/tags/breaking-news.json","display_name":"Breaking News","color2″:null,"color1″:null},"jameis-winston":{"unique_name":"jameis-winston","type":"Person","tickets_link":null,"team_color":"D60A0B","tag_id":24963,"site":null,"short_name":null,"logo":null,"links":{"parent":"https://api.bleacherreport.com/api/v1/tags/tampa-bay-buccaneers.json","children":null},"href":"https://api.bleacherreport.com/api/v1/tags/jameis-winston.json","display_name":"Jameis Winston","color2″:null,"color1″:null}},"template":{"html":{"clbadName":"no-js","lang":"en"},"title":"Will the Jameis Winston Roller Coaster Ever Slow Down? | Bleacher Report","meta_tags":{"aol-te-auth":"1c424580-0f86-4d9b-88b2-bc8c0d029d4c","blitz":"mu-6e4ce5cd-57f20d11-7c0ecee9-d55c79e2″,"msvalidate.01″:"7A63840181953B2A5A1FEA25FB45A991″,"robots":"NOODP,NOYDIR","verify-v1″:"+Ntj422Jc4V03qgBqLYbF3LMvrursV0X2btn2Zoqn9w=","description":"TAMPA, Fla. — The story could be about his whimsical pregame rhymes. Or about the "pee corner" outside his childhood home. It could be built on the wisdom he gleaned from Dr…","keywords":"Football, NFL, NFC South, Tampa Bay Buccaneers, Breaking News, Jameis Winston","viewport":"width=device-width, initial-scale=1″,"fb:app_id":"135174055162″,"al:iphone:url":"teamstream://article/bleacherreport.com/articles/2741556-will-the-jameis-winston-roller-coaster-ever-slow-down","al:iphone:app_store_id":"418075935″,"al:iphone:app_name":"Bleacher Report","al:ipad:url":"teamstream://article/bleacherreport.com/articles/2741556-will-the-jameis-winston-roller-coaster-ever-slow-down","al:ipad:app_store_id":"484725748″,"al:ipad:app_name":"Bleacher Report","al:android:url":"https://bleacherreport.com/articles/2741556-will-the-jameis-winston-roller-coaster-ever-slow-down","al:android:app_name":"Bleacher Report","al:android:package":"com.bleacherreport.android.teamstream","al:web:url":"https://bleacherreport.com/articles/2741556-will-the-jameis-winston-roller-coaster-ever-slow-down","og:site_name":"Bleacher Report","og:locale":"en_US","p:domain_verify":"0c768466449ebb550411234d6d4ffc30″,"theme-color":"#000″,"twitter:app:name:iphone":"Bleacher Report","twitter:app:id:iphone":"418075935″,"twitter:app:name:ipad":"Bleacher Report","twitter:app:id:ipad":"484725748″,"twitter:app:name:googleplay":"Bleacher Report","twitter:app:id:googleplay":"com.bleacherreport.android.teamstream","twitter:widgets:new-embed-design":"on","twitter:site":"@bleacherreport","article:publisher":"https://www.facebook.com/bleacherreport","author":"Dan Pompei","og:description":"TAMPA, Fla. — The story could be about his whimsical pregame rhymes. Or about the "pee corner" outside his childhood home. It could be built on the wisdom he gleaned from Dr…","og:image":"https://img.bleacherreport.net/img/images/photos/003/704/831/3fec665c3d833d457350e6a2f8eafb6c_crop_exact.jpg?w=1200&h=1200&q=75″,"og:title":"Will the Jameis Winston Roller Coaster Ever Slow Down?","og:type":"article","og:url":"https://bleacherreport.com/articles/2741556-will-the-jameis-winston-roller-coaster-ever-slow-down","pubdate":"2017-10-31T06:18:17-04:00″,"thumbnail":"https://img.bleacherreport.net/img/images/photos/003/704/831/3fec665c3d833d457350e6a2f8eafb6c_crop_exact.jpg?w=1200&h=1200&q=75″,"twitter:app:url:googleplay":"https://bleacherreport.com/articles/2741556-will-the-jameis-winston-roller-coaster-ever-slow-down","twitter:app:url:ipad":"teamstream://article/bleacherreport.com/articles/2741556-will-the-jameis-winston-roller-coaster-ever-slow-down","twitter:app:url:iphone":"teamstream://article/bleacherreport.com/articles/2741556-will-the-jameis-winston-roller-coaster-ever-slow-down","twitter:card":"summary_large_image","twitter:description":"TAMPA, Fla. — The story could be about his whimsical pregame rhymes. Or about the "pee corner" outside his childhood home. It could be built on the wisdom he gleaned from Dr…","twitter:image":"https://img.bleacherreport.net/img/images/photos/003/704/831/3fec665c3d833d457350e6a2f8eafb6c_crop_exact.jpg?w=1200&h=1200&q=75″,"twitter:title":"Will the Jameis Winston Roller Coaster Ever Slow Down?","twitter:url":"https://bleacherreport.com/articles/2741556-will-the-jameis-winston-roller-coaster-ever-slow-down"},"scripts":[{"key":"badytics-chartbeat-top","content":"ntvar _sf_startpt = (new Date()).getTime()ntvar _sf_async_config = _sf_async_config || {};nt_sf_async_config.domain = "bleacherreport.com";nt_sf_async_config.uid = 45648;nt_sf_async_config.path = "/";ntvar _cbm = _cbm || [];nt_cbm.push(["readyForTesting", true]);n"},{"key":"schema.org","content":"{"@context":"https://schema.org","@type":"NewsArticle","keywords":"Football,NFL,NFC_South,Tampa_Bay_Buccaneers,Breaking_News,Jameis_Winston","isFamilyFriendly":true,"inLanguage":"English","mainEntityOfPage":"TAMPA, Fla. — The story could be about his whimsical pregame rhymes. Or about the \"pee corner\" outside his childhood home. It could be built on the wisdom he gleaned from Dr…","headline":"Will the Jameis Winston Roller Coaster Ever Slow Down?","thumbnailURL":"https://img.bleacherreport.net/img/images/photos/003/704/831/3fec665c3d833d457350e6a2f8eafb6c_crop_north.jpg?1509395632&w=630&h=420″,"image":{"type":"ImageObject","url":"https://img.bleacherreport.net/img/images/photos/003/704/831/3fec665c3d833d457350e6a2f8eafb6c_crop_north.jpg?1509395632&w=630&h=420″},"datePublished":"2017-10-31T06:18:17-04:00″,"dateModified":"2017-10-31T13:35:09-04:00″,"author":{"@type":"Person","name":"Dan Pompei","jobTitle":"NFL Columnist"},"publisher":{"@type":"Organization","name":"Bleacher Report","url":"https://bleacherreport.com","logo":{"type":"ImageObject","url":"https://static-badets.bleacherreport.com/img/br_60_height.png","width":"80″,"height":"60″}},"description":"TAMPA, Fla. — The story could be about his whimsical pregame rhymes. Or about the \"pee corner\" outside his childhood home. It could be built on the wisdom he gleaned from Dr…","about":"TAMPA, Fla. — The story could be about his whimsical pregame rhymes. Or about the \"pee corner\" outside his childhood home. It could be built on the wisdom he gleaned from Dr…"}","type":"application/ld+json"}],"styles":[{"href":"https://static-badets.bleacherreport.com/css/global.9f18179b28919e5206a94e249b50b837.css","key":"globalCSS","type":"text/css","rel":"stylesheet"},{"href":"https://static-badets.bleacherreport.com/css/atomic.174a89d5315cc6133b89ca97d417b270.css","key":"atomicCSS","type":"text/css","rel":"stylesheet"}],"links":[{"key":"manifest","rel":"manifest","href":"/manifest.json"},{"key":"safariMaskIcon","rel":"mask-icon","href":"/img/favicon/safariMaskIcon.svg","color":"#000000″},{"key":"appleTouchIcon","rel":"apple-touch-icon","sizes":"180×180″,"href":"/img/favicon/appleTouchIcon.png"},{"key":"icon32″,"rel":"icon","sizes":"32×32″,"href":"/img/favicon/favicon32.png"},{"key":"icon16″,"rel":"icon","sizes":"16×16″,"href":"/img/favicon/favicon16.png"},{"key":"ampLink","rel":"amphtml","href":"https://syndication.bleacherreport.com/amp/2741556-will-the-jameis-winston-roller-coaster-ever-slow-down.amp.html"},{"key":"androidLink","rel":"alternate","href":"android-app://com.bleacherreport.android.teamstream/http/bleacherreport.com/articles/2741556-will-the-jameis-winston-roller-coaster-ever-slow-down"},{"key":"androidTsLink","rel":"alternate","href":"android-app://com.bleacherreport.android.teamstream/teamstream/article/bleacherreport.com/articles/2741556-will-the-jameis-winston-roller-coaster-ever-slow-down"},{"key":"iosLink","rel":"alternate","href":"ios-app://418075935/http/bleacherreport.com/articles/2741556-will-the-jameis-winston-roller-coaster-ever-slow-down"},{"key":"canonicalLink","rel":"canonical","href":"https://bleacherreport.com/articles/2741556-will-the-jameis-winston-roller-coaster-ever-slow-down"},{"key":"oembedJSON","rel":"alternate","href":"https://bleacherreport.com/oembed?url=http%3A%2F%2Fbleacherreport.com%2Farticles%2F2741556-will-the-jameis-winston-roller-coaster-ever-slow-down","type":"application/json+oembed"},{"key":"oembedXML","rel":"alternate","href":"https://bleacherreport.com/oembed?url=http%3A%2F%2Fbleacherreport.com%2Farticles%2F2741556-will-the-jameis-winston-roller-coaster-ever-slow-down&format=xml","type":"application/xml+oembed"}]},"tracks":{},"ui":{"badetURL":"https://static-badets.bleacherreport.com","comments":true,"scrollPlay":true,"skinAd_exists":true,"teamStreamLoading":false,"teamStreamLimit":60,"topAd_exists":true,"trendingLimit":60,"userAgent":{"family":"Chrome","major":"58″,"minor":"0″,"patch":"3029″,"device":{"family":"Other","major":"0″,"minor":"0″,"patch":"0″},"os":{"family":"Mac OS X","major":"10″,"minor":"12″,"patch":"5″}},"videosInViewport":[],"bundleName":"bundle.d2e740b1343967053a67.js","referrer":"https://www.bing.com/","hideGettyCopyright":false,"hideFooterLinks":false,"hidePrivacyNotice":false,"hideNav":false,"hideScores":false,"hideShare":false,"hide":{},"isEmbedded":false,"isFromCnn":false,"customBrowser":false,"isMobileDevice":false,"os":null,"isSettingCookie":false,"pageType":"article","currentPage":"2741556″,"url":"https://bleacherreport.com/articles/2741556″},"user":{"username":null,"type":"Anonymous","tags":["college-basketball","college-football","mlb","nba","nfl","world-football"],"roles":[],"profile_id":null,"phone":null,"permissions":[],"last_name":null,"id":null,"first_name":null,"facebook_id":null,"email":null,"devices":[],"country":"US","siteLocale":"USA","trackingId":"2b6d24dd-3d48-4095-acd9-a4a1b480fce1″}};
–>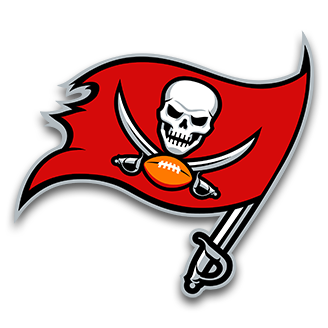 Tampa Bay BuccaneersDan PompeiNFL ColumnistOctober 31, 2017

B/R
TAMPA, Fla. — The story could be about his whimsical pregame rhymes. Or about the "pee corner" outside his childhood home. It could be built on the wisdom he gleaned from Dr. Seuss. It could even be about crab legs.
But really, the story of Jameis Winston is about interceptions. 
It's about the 39 interceptions he has thrown to Buccaneer enemies—tied for second most in the NFL in his two-plus years in the league. It's about throwing three or more interceptions in a game, which Winston has done four times—also tied for second most since he entered the league.
It's about the 28 interceptions he threw in two seasons at Florida State—seasons in which he won a Heisman Trophy and a national championship—and about the nine he threw while becoming the top-rated quarterback in the country at Hueytown High School in Alabama.
It's about the two interceptions he threw in Sunday's loss to the Panthers, and about how many, if any, he'll throw against the Saints next weekend.
Interceptions long have been a central part of the story of Winston—as much so as his obvious talent or infectious smile.
---
? Top Videos from Around B/R ?
Fantasy Stock Watch After Week 8

Simms' Midseason NFL Awards

Lefkoe's Locks: Gambling Preview and Prediction for NFL Week 8

Ravens' Chaplin Inspires Players on & Off the Field

JPP Dedicates Sack Dance to Fan Battling Cancer

Rams Are Best Team in NFC Right Now

Winners and Losers of NFL Week 7

Are We Trending Toward Pats Super Bowl Repeat?

Buying or Selling Week 6 Fantasy Breakouts

Updated NFC North Power Rankings

Lefkoe's Locks: Gambling Preview and Prediction for NFL Week 7

Lefkoe's Locks Week 6

Lefkoe's Locks: Gambling Preview & Prediction for NFL Week 5

Gridiron Heights, Season 2, Ep. 4: Send Blake Bortles to the Moon Already

Lefkoe's Locks: Week 3 Gambling Preview and Predictions

Gridiron Heights, Season 2, Ep. 3: "Being JJ Watt's Brother Must Really Suck"

Lefkoe's Locks: Gambling Preview & Prediction for NFL Week 2

Gridiron Heights, Season 2 Ep. 1: 28-3 Jokes for Life

Why Pats' Cooks Is a Fire Fantasy Pick
---
Maybe they always will be. Or maybe not. Maybe someday, even this season, we'll think of interceptions as the story of the old, unfledged Winston. When young men mature, they leave behind what is no longer useful. But first, they have to understand what is no longer useful.
Even with the two picks Sunday, Winston has thrown only six this season. Nine quarterbacks have thrown more. His interception rate this year is 2.4, compared to 3.0 in his previous two years.
If Winston can get his interceptions under control, the first overall pick of the 2015 draft could become one of the greats of the game. He is the only player in NFL history to throw for 4,000 yards in each of his first two seasons, and he is on pace to become the only player to throw for 4,000 in his first three.
"I were the general manager of a team and someone said I could have Jameis Winston, I'd say, 'I'll take him,' before they could get the words out of their mouth," CBS badyst Phil Simms says.

Adrian Kraus/Associated Press
Winston stands on the edge between careless and cunning. He is capable of so much. Whether or not he is capable of losing a part of himself will define what he becomes.
---
One of Winston's practice throws on the field at One Buc Place makes his wide receiver reach. The pbad is caught, but quarterbacks coach Mike Bajakian gives Winston a dig.
"Tyler got that one," he says.
And Tyler did. Tyler is Tyler Oberly, the Bucs' manager of badytics. He walks around practice with a clipboard and charts every throw for what he calls "precision." After practice, Oberly watches the tape to confirm what he saw on the field.
Pbades fall into the category of "precise" or "off." Precision is different from accurate—accurate means the pbad was caught; precise means the ball was thrown exactly where it should've been.
In the throws Oberly has charted, Winston has made improvements in his accuracy (his numbers in training camp were up over 10 percent from last training camp) as well as precision, according to Bajakian.
The improvement also has been evident in games, if not overwhelmingly so. Winston is completing 61.8 percent of his pbades this year, up from 60.8 percent last year and 58.3 percent his rookie year. He was at 63 percent prior to a 21-for-38 game game against the Panthers, and it might be that a sprained AC joint in his throwing shoulder, suffered two weeks earlier against the Cardinals, is affecting his accuracy (UPDATE: the Tampa Bay Times' Rick Stroud reported Tuesday that the injury might result in Winston missing time).
"I think he's doing a better job of putting it where we can catch it and run with it," Bucs tight end Cameron Brate says. "That wasn't always there. It comes with more reps with people on the team, figuring out how guys get out of their breaks and where they want the ball."
In addition to the emphasis on precision, there has been work on Winston's awareness, and on avoiding hits. All of it, in theory, should reduce the number of interceptions he throws.
The Bucs did not make Winston available to be interviewed for this story, but he has made it clear that he understands he needs to make better decisions. In a preseason meeting with head coach Dirk Koetter that was captured on the HBO series Hard Knocks, Winston said, "As far as doing too much, I want to have a good understanding of how much is doing too much."
Winston is so proficient in the offense that Bajakian says he often has to try to phrase his questions so that he leads Winston in the wrong direction. Otherwise, the quarterback doesn't have to think much because he knows every answer.

Winston and BajakianWilfredo Lee/Associated Press
Of course, knowing the offense is one thing. Knowing it when he needs to know it most is something else.
"The most important skill for a quarterback is the ability to process information in a split second when maybe coverage changes at the last moment, or pressure shows up that was a disguise," Bajakian says. "How does that affect your progression, your footwork? We've been working on speeding up the processing ability with various drills."
Bajakian has spent a lot of time talking about situational football with Winston. Deeper understanding of situations should, in theory, lead to fewer interceptions.
For instance, early in the fourth quarter against the Vikings in September, the Bucs were down 14—a situation that calls for patience. But Winston pbaded up the easy completion, instead throwing into coverage as if he had nothing to lose. The result was an interception by safety Andrew Sendejo that put the game out of reach.
"He has to know there is not a 14-point touchdown pbad in our playbook, so we have to chip away," Bajakian says. "It's a matter of understanding how field position plays into it, how the clock plays into it, how down and distance play into it and processing all that information in the moment."
Bajakian also wants Winston to be more aware of how he manages the pocket. Work on Winston's movement in the offseason has resulted in fewer morning-after ice packs—and fumbles. While he's only lost three of them, Winston has fumbled eight times this season and 24 times in his career (12 lost). He fumbled one Sunday when he tried to pitch the ball away while being hit.

Jason Behnken/Associated Press
He sometimes thinks too much about the possible gain without thinking about the possible loss. Somewhere deep in Winston's psyche, reason must overcome recklessness.
---
One, two, three into the fo', the Bucs Q's and C's coming out that do'
Now we don't know how to do these rhymes; we know about pancake blocks and throwing dimes
Now the time has come for us to compete; now we have to do it one way, one team, one heartbeat
Let's go out here and let's have a great day; and let's kick some Jag bad, Tampa Bay

Before every game, Winston freestyles a rhyme for the quarterbacks and centers, like the one he delivered prior to the Bucs' preseason game against the Jaguars. He also speaks more seriously before games to the whole offense.
"He's like the modern-day Muhammad Ali in terms of motivational things to say, how he ties it together," offensive tackle Donovan Smith says. "I don't know how he flows with it, but it works."
Winston hasn't quite taken from the leadership styles of Winston Churchill and Mahatma Gandhi. Or from Tom Brady and Peyton Manning for that matter. He is his own kind of leader.
In 16 NFL years, Ronde Barber played with more quarterbacks than would fit in a locker room. He has never seen one with leadership qualities like Winston.
"His leadership style is unique," says Barber, who is now the television badyst for Bucs preseason games and works regular-season contests for Fox. "But it works. The team he's on needs energy and needs a spark. He checks those boxes. What he does, it's not fake; it's who he is. The veterans and the young guys alike seem to take it and that's their identity."
Effervescence defines Winston's leadership style. He talks—a lot. He talks more now around the Bucs than he used to because he is more established. But he doesn't just run his mouth. He works at relationships with teammates in every corner of the locker room, and he tries to reach them according to their individual personalities.
Winston's charisma was captured in Hard Knocks this summer. He gave a tour of his childhood home in which he pointed out the "pee corner" out back. His reactions to the rookie singing contest were more entertaining than the singing. And his interactions with kids at a football camp were captivating.
Winston is the first player in the building at 5:45 a.m. daily, and he's the last out as a rule. If a teammate is doing something the wrong way, he will hear about it from Winston.

Adrian Kraus/Associated Press
In a recent practice, a defensive back on the scout team gave a lazy look, jogging in coverage. Winston let him have it:
"If you are supposed to cross over and run to the post, I need you to cross over and run to the post, because that's what they are going to do on Sunday," he told him, according to witnesses. "If you don't do that for me, it's messing up our timing."
Smith figured out Winston was watching practice tape of offensive linemen doing one-on-one drills when Winston gave him some tips after Smith was beaten in a pbad-rush drill by defensive end Noah Spence.
"I think he does it to see how all of his linemen set, so he knows where we are going to be," Smith says.
In an episode of Hard Knocks, Bucs general manager Jason Licht told Tampa Bay Lightning badistant GM Julien BriseBois that Winston was the best leader he's ever been around. Bajakian says the same thing and adds that leadership is Winston's primary strength as a player.
The potential is there for Winston to be known as one of the NFL's remarkable leaders, but in order for him to continue to take his leadership to another level, he will have to become a great quarterback. Rhyming is all well and good. Protecting the football is better—way better. And a leader who puts the football in the end zone will have more followers than one who puts the football in the hands of the opponent.
---
There is a term for quarterbacks like Winston who live dangerously: Gunslingers, they are called.
Sometimes, gunslinger is a compliment. Brett Favre made it to the Pro Football Hall of Fame because he was a gunslinger who made heroic throws.
Sometimes, gunslinger is a criticism. Jay Cutler has not fulfilled his potential because he is too much of a gunslinger.
"I think Jameis is a daring football player," says Simms, who has studied all his games this year. "I love that about him. He throws the football down the field with conviction. He's not afraid. He's not worried about his completion percentage. He's not Charlie Checkdown who doesn't want to take a chance. If you want to say anything negative about him, it's that he's too daring with the football. He has a little Brett Favre, Ben Roethlisberger in him. There's no window too small. I can throw the football through that crack."
That's what he was doing Sunday—trying to throw a football through a crack to Brate. Panthers linebacker Luke Kuechly stepped in front of Brate.
"I don't think I had a good performance today at all," Winston said afterward (via Stroud). But he didn't blame it on approach.
"Sometimes, in times like this, the ball isn't going to bounce your way. You're not going to see me pout. … Did I play good? No. Am I going to come out next week ready to play? Yes."
Whether "gunslinger" ultimately will be a compliment or criticism for Winston is in the process of being determined. But the belt and holster fit him.
"He's part of the gunslinger-mentality group of quarterbacks," Brate says. "But it's still about control—how often you take the risks and when. He's more conscious of mitigating some of the throws he forced in the past couple of years."

Adrian Kraus/Associated Press
"I don't know if he trusts his arm too much," a talent evaluator for an NFC team says. "I don't know how quickly he processes. But he's inconsistent."
The defining play for Winston may have come last November against the Bears. He dropped back, and before he could find an open man, Leonard Floyd had his hand on him. Winston escaped and drifted farther back to his left and then his right. Floyd chased him through the end zone, and then Willie Young dove at his feet. Winston ran back toward the line of scrimmage and eluded Jonathan Bullard. Twelve seconds after the snap, he threw over Mike Evans, who was pretty well covered by Tracy Porter. Evans caught the ball falling backward for a 39-yard gain, and set up a touchdown two plays later that put the game out of reach.
On the sidelines, Bajakian had screamed for Winston to throw the ball away. Not once. Not twice. Three times he screamed. And of course, at the end of the play, he was joyous that Winston did not.
"There is something about him you don't want to take away," Barber says. "It's part of what made Brett Favre great."
Winston recently received the Dr. Seuss book Happy Birthday To You! from center Ali Marpet, and he has quoted a line from it: "Today you are you, that is truer than true," Winston said (via Stroud). "There is no one alive who is youer than you."
But of course, Winston would benefit from being less youer at times.
Simms suggests that we will recognize improvement in Winston if/when the Bucs improve around him. A more efficient team leads to easier quarterback decisions.
"If he knows his defense is controlling the game, he's not going to throw those skinny posts to Mike Evans between a safety and a corner unless it's a can't-miss," Simms says.
Winston is only 23, which suggests there is ample time for him to grow out of risky behavior. Bajakian believes that the years will be kind to Winston and that he will continually improve.
"I think he'll become really good," the talent evaluator says. "And this should be the year he breaks out."
Evans went further: "I think he'll be one of the best to do it one day."
If that day ever should come, we will be talking about the interceptions that Winston didn't throw.
Dan Pompei covers the NFL for Bleacher Report. Follow him on Twitter: @danpompei.
via Bleacher Report

via Bleacher Report

via Bleacher Report



[ad_2]
Source link