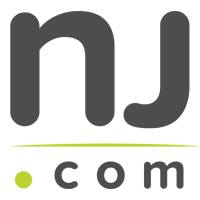 Trey Burton was an important part of what will be one of the most memorable plays in the history of the Eagles, "The Philly Special" in Super Bowl LII, where Burton, a tight end, threw a touchdown pass to the quarterback Nick Foles before halftime.
Now Burton will not pitch, or catch, more passes for the Eagles. The fifth year professional plans to sign with the Chicago Bears when free agency officially starts on Wednesday. According to reports, Burton's contract will be four years and $ 32 million.
With the Eagles top position and Burton's position as, technically, tight end No. 3 on the team's depth chart, the reality is that the Eagles were never going to offer the Florida product enough money to hold him. NJ Advance Media reported at the beginning of the process that the Eagles would probably move on.
Burton would just like to have tried a little more.
Tuesday, Burton called the radio show Jon Marks & Ike Reese at 94 WIP in Philadelphia and expressed his disappointment at the Eagles' handling of their free agency.
These are Burton's comments on the subject:
"I was really disappointed, man, honestly, if I'm going to be transparent, I was disappointed that there were no offers, it did not look like they were trying. you can make anything happen if you really want to.
…
"That was my way of thinking and I'm really disappointed with that. It hurt a little. But I'm really excited about where I'm going. "
Eagles to sign DL Haloti Ngata: What it means | 3 remarks
With the Bears, it's likely that Burton has a chance to start strong The Eagles released the veteran Brent Celek on Tuesday, but Burton would still have been an endorsement of Zach Ertz.
Burton had 23 receptions for 248 receiving yards and his best touchdown mark of his career in 2017. The Eagles signed Burton as a free agent not recruited out of Florida in 2014.
The only closed wings remaining on the Eagles roster today are Ertz and practice squad player Billy Brown, a free agent not selected since 2017.
Zack Rosenblatt can be contacted at zsr1090@gmail.com Follow him on Twitter @ZackBlatt Find NJ.com on Facebook