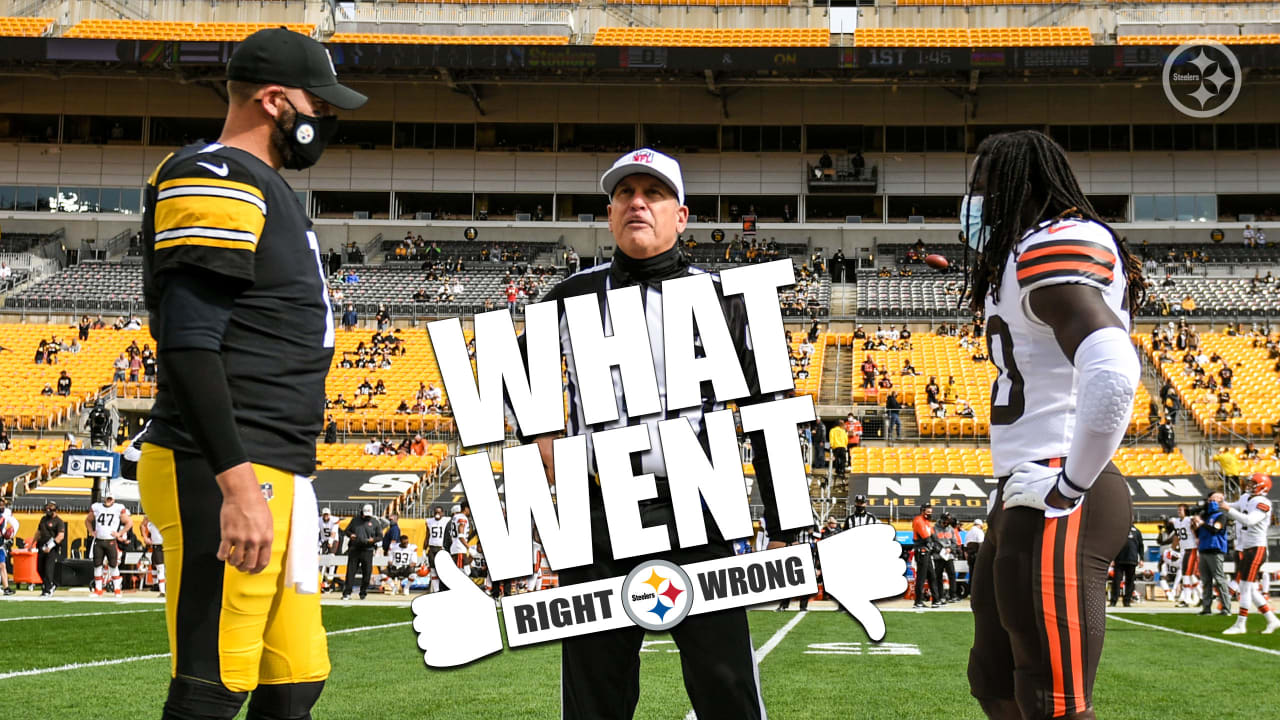 2:24 pm – What went wrong: On a 13 yard touchdown pass from Roshard Higgins, the Browns gave up 1:01 in the first half, but it wasn't real bad news. The real bad news was an apparent knee injury played by Devin Bush that was dropped by Kareem Hunt. It was announced that Bush's return to the game was doubtful. It was the Steelers 24, Brown 7 with 61 seconds left in the first half.
2:53 pm – What's right: Brown received the second half kickoff and was the recipient of more corporal punishment. On the second rung, Bud Dupree crushed Baker Mayfield for a sack that lost 10 yards, and then on the third rung, Stephen Tit gave a big hit to running back D'Arnest Johnson that gave Johnson a big hit. Recovered. After the punt, the Steelers started at the Brown 45-yard line.
3:03 pm – What went wrong: It was another possessing game-off-penalty for offensive interference on Eric Ibron, it canceled a reception that converted a third and 13 from the Cleveland 37-yard line that ruined the possession . Dustin Colquitt then bounced into the end zone for a punt touchback. There were 7:41 left in the third quarter.
3:12 pm – What went right: Upon Brown's possession after a touchback, coach Kevin Stefanski decided to gamble on fourth-and-1 from the Cleveland 29-yard. But Kareem Hunt was filled for a 1-yard loss by Cam Hayward, and the Steelers took over the Browns 28-yard line with 5:55 left in the third quarter.