[ad_1]
","duration":61,"description":null,"author_name":"Andrew Gould","article_type":"uber_article","badytics":{"video_id":21006,"title":"Gridiron Heights, Season 2, Ep. 9: Stay Away from Bill Belichick's Haunted Mansion…or Else","stream":"front-page-featured","published_at":"2017-10-31T17:46:43.203000″,"id":"2c312fbf-1af4-49b0-b3af-f67077f6b4a4″,"editorial":"no-ads"},"ad_stitched_url":null},"media_width":null,"media_url":null,"media_id":null,"media_height":null,"hook_type":"photo","autoplay":false}},{"url_hash":"a7c591db539704e3be5c4cf5fd7bfb29bdabaef50ddeca56816df479a77d9f67″,"url":"https://bleacherreport.com/articles/2741660-jay-ajayi-reportedly-traded-to-eagles-from-dolphins-for-4th-round-draft-pick","updated_at":"2017-10-31T14:07:00Z","tag":{"unique_name":"nfl","tag_id":16,"short_name":"NFL","logo":"nfl.png","display_name":"NFL","color2″:"","color1″:""},"status":"active","position":null,"playlist_type":"ts","playlist_id":21640,"permalink":"/articles/2741660-jay-ajayi-reportedly-traded-to-eagles-from-dolphins-for-4th-round-draft-pick","performed_by":"[email protected]","original_url_hash":18268096,"notification":"success","is_locked":false,"is_featured":true,"internal_position":"2261.7579736253″,"id_str":"6453683645″,"id":6453683645,"href":"https://djay.bleacherreport.com/playlists/nfl_ts/tracks/6453683645″,"hide_from_regions":[],"hidden_attributes":[],"group_tags":[],"expires_at":null,"created_at":"2017-10-31T13:22:53Z","content_type":"internal_article","content":{"title":"Dolphins Trade Ajayi to Eagles for 4th-Rd. Pick","thumbnail_url":"https://img.bleacherreport.net/cms/media/image/0b/65/72/c7/eb0b/4b90/9f93/fb30c5166ea9/crop_exact_GettyImages-866033798.jpg?h=2361&q=90&w=3542″,"metadata":{"title":"Jay Ajayi Reportedly Traded to Eagles from Dolphins for 4th-Round Draft Pick","thumbnails":{"original_url":"https://cdn.bleacherreport.net/cms/media/image/0b/65/72/c7/eb0b/4b90/9f93/fb30c5166ea9/GettyImages-866033798.jpg","media_item_href":"https://cms.bleacherreport.com/media/items/0b6572c7-eb0b-4b90-9f93-fb30c5166ea9.json"},"thumbnail_url":"https://img.bleacherreport.net/img/images/photos/003/704/960/hi-res-bbe96508ad6c54ad904e9282745e6399_crop_exact.jpg?w=900&h=600&q=75″,"stub_id":null,"share_url":"https://bleacherreport.com/articles/2741660-jay-ajayi-reportedly-traded-to-eagles-from-dolphins-for-4th-round-draft-pick","provider_url":"https://bleacherreport.com","provider_name":"Bleacher Report","photo_credit":"Ron Elkman/Sports Imagery/Getty Images","description":null,"author_name":"Mike Chiari","article_type":"article","article_id":2741660},"media_width":null,"media_url":null,"media_id":null,"media_height":null,"hook_type":"photo"}},{"url_hash":"914d3f49288bc00a9a907c3d20ff6d0698e693129ec7aefcf8b84c39b6bad850″,"url":"https://bleacherreport.com/articles/2741725-josh-gordon-reportedly-meeting-with-nfl-browns-may-trade-wrs-rights","updated_at":"2017-10-31T18:04:25Z","tag":{"unique_name":"nfl","tag_id":16,"short_name":"NFL","logo":"nfl.png","display_name":"NFL","color2″:"","color1″:""},"status":"active","position":null,"playlist_type":"ts","playlist_id":21640,"permalink":"/articles/2741725-josh-gordon-reportedly-meeting-with-nfl-browns-may-trade-wrs-rights","performed_by":"[email protected]","original_url_hash":21515745,"notification":null,"is_locked":false,"is_featured":false,"internal_position":"2261.6798486253″,"id_str":"6453696712″,"id":6453696712,"href":"https://djay.bleacherreport.com/playlists/nfl_ts/tracks/6453696712″,"hide_from_regions":[],"hidden_attributes":[],"group_tags":[],"expires_at":null,"created_at":"2017-10-31T17:51:23Z","content_type":"internal_article","content":{"title":"Browns May Trade Gordon's Rights at Deadline (Schefter)","thumbnail_url":"https://img.bleacherreport.net/cms/media/image/9a/80/4a/e3/8f94/4aa5/83bc/b11bbd49d99c/crop_exact_full_image.jpeg?h=3279&q=90&w=4919″,"metadata":{"title":"Josh Gordon Reportedly Meeting with NFL; Browns May Trade WR's Rights","thumbnails":{"original_url":"https://cdn.bleacherreport.net/cms/media/image/9a/80/4a/e3/8f94/4aa5/83bc/b11bbd49d99c/full_image.jpeg","media_item_href":"https://cms.bleacherreport.com/media/items/9a804ae3-8f94-4aa5-83bc-b11bbd49d99c.json"},"thumbnail_url":"https://img.bleacherreport.net/img/images/photos/003/705/045/hi-res-50ef6334d422838122c04b493809bd35_crop_exact.jpg?w=900&h=600&q=75″,"stub_id":null,"share_url":"https://bleacherreport.com/articles/2741725-josh-gordon-reportedly-meeting-with-nfl-browns-may-trade-wrs-rights","provider_url":"https://bleacherreport.com","provider_name":"Bleacher Report","photo_credit":"David Richard/Associated Press","description":null,"author_name":"Adam Wells","article_type":"article","article_id":2741725},"media_width":null,"media_url":null,"media_id":null,"media_height":null,"hook_type":"photo"}},{"url_hash":"562648e7f4e7d1f7e89d9602d351a29c50e81567a14d071ef7916cec81d563f4″,"url":"https://bleacherreport.com/articles/2741671-jarvis-landry-trade-rumors-dolphins-could-move-wr-after-jay-ajayi-deal","updated_at":"2017-10-31T14:08:37Z","tag":{"unique_name":"nfl","tag_id":16,"short_name":"NFL","logo":"nfl.png","display_name":"NFL","color2″:"","color1″:""},"status":"active","position":null,"playlist_type":"ts","playlist_id":21640,"permalink":"/articles/2741671-jarvis-landry-trade-rumors-dolphins-could-move-wr-after-jay-ajayi-deal","performed_by":"[email protected]","original_url_hash":75448628,"notification":null,"is_locked":false,"is_featured":false,"internal_position":"2261.6017236253″,"id_str":"6453684588″,"id":6453684588,"href":"https://djay.bleacherreport.com/playlists/nfl_ts/tracks/6453684588″,"hide_from_regions":[],"hidden_attributes":[],"group_tags":[],"expires_at":null,"created_at":"2017-10-31T13:42:26Z","content_type":"internal_article","content":{"title":"Dolphins Could Also Move Landry for Right Price","thumbnail_url":"https://img.bleacherreport.net/cms/media/image/71/f3/a5/a6/368b/4c7a/ab2b/9f60ee3bbc06/crop_exact_full_image.jpeg?h=2601&q=90&w=3903″,"metadata":{"title":"Jarvis Landry Trade Rumors: Dolphins Could Move WR After Jay Ajayi Deal","thumbnails":{"original_url":"https://cdn.bleacherreport.net/cms/media/image/71/f3/a5/a6/368b/4c7a/ab2b/9f60ee3bbc06/full_image.jpeg","media_item_href":"https://cms.bleacherreport.com/media/items/71f3a5a6-368b-4c7a-ab2b-9f60ee3bbc06.json"},"thumbnail_url":"https://img.bleacherreport.net/img/images/photos/003/704/972/hi-res-ef8c3c22604506f09f37698bceb47da3_crop_exact.jpg?w=900&h=600&q=75″,"stub_id":null,"share_url":"https://bleacherreport.com/articles/2741671-jarvis-landry-trade-rumors-dolphins-could-move-wr-after-jay-ajayi-deal","provider_url":"https://bleacherreport.com","provider_name":"Bleacher Report","photo_credit":"Kevin C. Cox/Getty Images","description":null,"author_name":"Mike Chiari","article_type":"article","article_id":2741671},"media_width":null,"media_url":null,"media_id":null,"media_height":null,"hook_type":"photo"}}],"video_playlist_ids":[20973,20971,20824,20780,20528,20653,20644,20642,20366,20370,20355,20222,20138,20090,20070,20020,19993,19878,19847],"video_playlist":{"19847":{"url_hash":"d5332094c40ba0638a98e7de4e3b08f4077fc0194f2c98b4f70a8fbf71172921″,"url":"https://vid.bleacherreport.com/videos/19847″,"updated_at":"2017-08-31T17:06:43Z","tag":{"unique_name":"nfl","tag_id":16,"short_name":"NFL","logo":"nfl.png","display_name":"NFL","color2″:"","color1″:""},"status":"active","position":null,"playlist_type":"v","playlist_id":21671,"permalink":null,"performed_by":"[email protected]","original_url_hash":45785128,"notification":null,"is_locked":false,"is_featured":false,"internal_position":"815.7701280198″,"id_str":"6449972100″,"id":6449972100,"href":"https://djay.bleacherreport.com/playlists/nfl_v/tracks/6449972100″,"hide_from_regions":[],"hidden_attributes":[],"group_tags":[],"flagged":null,"expires_at":null,"created_at":"2017-08-31T17:06:27Z","content_type":"video","content":{"title":"Why Pats' Cooks Is a Fire Fantasy Pick","thumbnail_url":"https://img.bleacherreport.net/cms/media/image/93/65/b6/96/1822/4e77/96c5/47a76022412a/crop_exact_829665876.jpg?h=344&q=90&w=612″,"metadata":{"video_url":"https://vid.bleacherreport.com/videos/19847/akamai.json","video_id":19847,"title":"Why Brandin Cooks Is a Fire Fantasy Football Draft Pick After Edelman Injury","thumbnail_url":"https://img.bleacherreport.net/cms/media/image/93/65/b6/96/1822/4e77/96c5/47a76022412a/crop_exact_829665876.jpg?h=344&q=90&w=612″,"tags":["brandin-cooks","nfl","fantasy-football","apple-video","team-stream-now"],"stub_id":null,"share_url":"https://vid.bleacherreport.com/videos/19847″,"provider_url":"bleacherreport.com","provider_name":"bleacherreport.com","mp4_url":"https://bleachertrans-a.akamaihd.net/prod-cms-video/prod-cms-video-delivery/56/1c/561c7f8c-9421-417f-8037-ecc47720d6cc/8_30_17_SS_Brandin%20Cooks_5_800k.mp4″,"hls_url":"https://bleacherreptrans-a.akamaihd.net/prod-cms-video/prod-cms-video-delivery/56/1c/561c7f8c-9421-417f-8037-ecc47720d6cc/8_30_17_SS_Brandin%20Cooks_514a6ea93-170e-336d-6258-f12e46f22289.m3u8″,"embed_code":null,"duration":43,"description":"Brandin Cooks is primed for a big year following the injury of teammate Julius Edelman. Expect the speedster to light up the fantasy scoreboards. Watch above. Looking for the best NFL coverage around? Bleacher Report is the go-to destination for armchair quarterbacks everywhere. Connect to the NFL stories, teams, athletes and highlights that make the game more than a game. You've never been so ready for some football. Download the free Bleacher Report app to catch all the moments that matter in one place. Get the app to get the game. ","author_name":"bleacherreport.com","badytics":{"video_id":19847,"topic":"fantasy-football","title":"Why Brandin Cooks Is a Fire Fantasy Football Draft Pick After Edelman Injury","stream":"nfl","published_at":"2017-08-31T16:47:39.113000″,"person":"brandin-cooks","league":"nfl","id":"cedad7bb-8976-43b5-a3a1-8ae8d5e87740″,"event":"apple-video","campaign_hub":"team-stream-now"},"ad_stitched_url":"https://dai.google.com/ondemand/hls/content/1117/vid/19847/master.m3u8″},"media_width":null,"media_url":null,"media_id":null,"media_height":null,"hook_type":"photo","autoplay":false}},"19878″:{"url_hash":"7fdb59cc66d9d07c74a8d6ce6352f5de22b418b2d586766ae64a7d69e7439ae6″,"url":"https://vid.bleacherreport.com/videos/19878″,"updated_at":"2017-09-05T18:36:26Z","tag":{"unique_name":"nfl","tag_id":16,"short_name":"NFL","logo":"nfl.png","display_name":"NFL","color2″:"","color1″:""},"status":"active","position":null,"playlist_type":"v","playlist_id":21671,"permalink":"/post/nfl/57bda5fa-6860-4e65-9885-f1895ed852b1″,"performed_by":"[email protected]","original_url_hash":9199611,"notification":null,"is_locked":false,"is_featured":false,"internal_position":"816.7701280198″,"id_str":"6450338503″,"id":6450338503,"href":"https://djay.bleacherreport.com/playlists/nfl_v/tracks/6450338503″,"hide_from_regions":[],"hidden_attributes":[],"group_tags":[],"flagged":null,"expires_at":null,"created_at":"2017-09-05T18:36:26Z","content_type":"video","content":{"title":"Gridiron Heights, Season 2 Ep. 1: 28-3 Jokes for Life","thumbnail_url":"https://img.bleacherreport.net/cms/media/image/4f/8e/ae/d6/a382/4b1c/9f2f/35305672750c/crop_exact_Screen_Shot_2017-09-05_at_1.41.35_PM.jpg?h=654&q=90&w=981″,"metadata":{"video_url":"https://vid.bleacherreport.com/videos/19878/akamai.json","video_id":19878,"title":"Gridiron Heights, Season 2 Ep. 1: 28-3 Jokes for Life","thumbnail_url":"https://img.bleacherreport.net/cms/media/image/4f/8e/ae/d6/a382/4b1c/9f2f/35305672750c/crop_exact_Screen_Shot_2017-09-05_at_1.41.35_PM.jpg?h=654&q=90&w=981″,"tags":["no-ads"],"stub_id":"57bda5fa-6860-4e65-9885-f1895ed852b1″,"share_url":"https://bleacherreport.com/post/nfl/57bda5fa-6860-4e65-9885-f1895ed852b1″,"provider_url":"bleacherreport.com","provider_name":"bleacherreport.com","mp4_url":"https://bleachertrans-a.akamaihd.net/prod-cms-video/prod-cms-video-delivery/f2/43/f243b010-a6cd-4258-99cc-9c32260418ef/GH201_WIDE_CAPTIONS_V2-_800k.mp4″,"hls_url":"https://bleacherreptrans-a.akamaihd.net/prod-cms-video/prod-cms-video-delivery/f2/43/f243b010-a6cd-4258-99cc-9c32260418ef/GH201_WIDE_CAPTIONS_V2-14a6ea93-170e-336d-6258-f12e46f22289.m3u8″,"embed_code":null,"duration":61,"description":"Gridiron Heights, Season 2 Ep. 1: 28-3 Jokes for Life","author_name":"bleacherreport.com","badytics":{"video_id":19878,"title":"Gridiron Heights, Season 2 Ep. 1: 28-3 Jokes for Life","stream":"trending","published_at":"2017-09-05T17:44:36.087000″,"id":"522648b3-bede-463b-96b7-44f366300d87″},"ad_stitched_url":"https://dai.google.com/ondemand/hls/content/1117/vid/19878/master.m3u8″},"media_width":null,"media_url":null,"media_id":null,"media_height":null,"hook_type":"photo","autoplay":false}},"19993″:{"url_hash":"e3aaaec8dcdbec2964d62fb6fb697b5bd34bdaa0bda44e5976d4d1b4b7f1ae1d","url":"https://vid.bleacherreport.com/videos/19993″,"updated_at":"2017-09-18T06:37:36Z","tag":{"unique_name":"nfl","tag_id":16,"short_name":"NFL","logo":"nfl.png","display_name":"NFL","color2″:"","color1″:""},"status":"active","position":null,"playlist_type":"v","playlist_id":21671,"permalink":"/post/nfl/9551e12b-4a97-4164-919f-8d29dae30b24″,"performed_by":"[email protected]","original_url_hash":35087722,"notification":null,"is_locked":false,"is_featured":false,"internal_position":"818.7701280198″,"id_str":"6451169569″,"id":6451169569,"href":"https://djay.bleacherreport.com/playlists/nfl_v/tracks/6451169569″,"hide_from_regions":[],"hidden_attributes":[],"group_tags":[],"flagged":null,"expires_at":null,"created_at":"2017-09-18T06:37:36Z","content_type":"video","content":{"title":"Lefkoe's Locks: Gambling Preview & Prediction for NFL Week 2″,"thumbnail_url":"https://img.bleacherreport.net/cms/media/image/fd/df/6d/2e/f363/46b2/9bb7/e304072ef7c5/crop_exact_848097558.jpg?h=344&q=90&w=611″,"metadata":{"video_url":"https://vid.bleacherreport.com/videos/19993/akamai.json","video_id":19993,"title":"Lefkoe's Locks: Gambling Preview & Prediction for NFL Week 2″,"thumbnail_url":"https://img.bleacherreport.net/cms/media/image/fd/df/6d/2e/f363/46b2/9bb7/e304072ef7c5/crop_exact_848097558.jpg?h=344&q=90&w=611″,"tags":["team-stream-now","apple-video","nfl","adam-lefkoe"],"stub_id":"9551e12b-4a97-4164-919f-8d29dae30b24″,"share_url":"https://bleacherreport.com/post/nfl/9551e12b-4a97-4164-919f-8d29dae30b24″,"provider_url":"bleacherreport.com","provider_name":"bleacherreport.com","mp4_url":"https://bleachertrans-a.akamaihd.net/prod-cms-video/prod-cms-video-delivery/e3/77/e3775d4d-5195-4985-a970-be7df84cbf6d/LefkoeWeek2FIX_800k.mp4″,"hls_url":"https://bleacherreptrans-a.akamaihd.net/prod-cms-video/prod-cms-video-delivery/e3/77/e3775d4d-5195-4985-a970-be7df84cbf6d/LefkoeWeek2FIX14a6ea93-170e-336d-6258-f12e46f22289.m3u8″,"embed_code":null,"duration":54,"description":"Need some advice on safe picks this week in the NFL? Watch above as Bleacher Report's Adam Lefkoe goes through his gambling locks for Week 2. Looking for the best NFL coverage around? Bleacher Report is the go-to destination for armchair quarterbacks everywhere. Connect to the NFL stories, teams, athletes and highlights that make the game more than a game. You've never been so ready for some football. Download the free Bleacher Report app to catch all the moments that matter in one place. Get the app to get the game. ","author_name":"bleacherreport.com","badytics":{"video_id":19993,"title":"Lefkoe's Locks: Gambling Preview & Prediction for NFL Week 2″,"stream":"team-stream-now","published_at":"2017-09-17T16:26:43.200000″,"id":"9bd6925e-6a1c-44b2-8c51-6cfceda4e91a"},"ad_stitched_url":"https://dai.google.com/ondemand/hls/content/1117/vid/19993/master.m3u8″},"media_width":null,"media_url":null,"media_id":null,"media_height":null,"hook_type":"photo","autoplay":false}},"20020″:{"url_hash":"969fc8963979a8e0f2950e58569ba4457866ad086497a05aca17b8ee3a687ea6″,"url":"https://vid.bleacherreport.com/videos/20020″,"updated_at":"2017-09-20T15:23:31Z","tag":{"unique_name":"nfl","tag_id":16,"short_name":"NFL","logo":"nfl.png","display_name":"NFL","color2″:"","color1″:""},"status":"active","position":null,"playlist_type":"v","playlist_id":21671,"permalink":"/post/nfl/bd24cd0f-fd81-4506-8380-387b2edfda03″,"performed_by":null,"original_url_hash":4198136,"notification":null,"is_locked":false,"is_featured":false,"internal_position":"819.7701280198″,"id_str":"6451295563″,"id":6451295563,"href":"https://djay.bleacherreport.com/playlists/nfl_v/tracks/6451295563″,"hide_from_regions":[],"hidden_attributes":[],"group_tags":[],"flagged":null,"expires_at":null,"created_at":"2017-09-20T15:23:31Z","content_type":"video","content":{"title":"Gridiron Heights, Season 2, Ep. 3: "Being JJ Watt's Brother Must Really Suck"","thumbnail_url":"https://img.bleacherreport.net/cms/media/image/fb/fc/e0/7b/44fd/4260/ba5e/bf7328a4c95f/crop_exact_GH203_Wide_Thumbnail.jpg?h=1080&q=90&w=1920″,"metadata":{"video_url":"https://vid.bleacherreport.com/videos/20020/akamai.json","video_id":20020,"title":"Gridiron Heights, Season 2, Ep. 3: "Being JJ Watt's Brother Must Really Suck"","thumbnail_url":"https://img.bleacherreport.net/cms/media/image/fb/fc/e0/7b/44fd/4260/ba5e/bf7328a4c95f/crop_exact_GH203_Wide_Thumbnail.jpg?h=1080&q=90&w=1920″,"tags":["playstation-gridiron-heights"],"stub_id":"bd24cd0f-fd81-4506-8380-387b2edfda03″,"share_url":"https://bleacherreport.com/post/nfl/bd24cd0f-fd81-4506-8380-387b2edfda03″,"provider_url":"bleacherreport.com","provider_name":"bleacherreport.com","mp4_url":"https://bleachertrans-a.akamaihd.net/prod-cms-video/prod-cms-video-delivery/2e/2c/2e2c6815-a9c7-4131-a03a-3f7671b16a8c/GH203_WIDE_CAPTIONED_800k.mp4″,"hls_url":"https://bleacherreptrans-a.akamaihd.net/prod-cms-video/prod-cms-video-delivery/2e/2c/2e2c6815-a9c7-4131-a03a-3f7671b16a8c/GH203_WIDE_CAPTIONED14a6ea93-170e-336d-6258-f12e46f22289.m3u8″,"embed_code":null,"duration":60,"description":"Gridiron Heights, Season 2, Ep. 3: "Being JJ Watt's Brother Must Really Suck"","author_name":"bleacherreport.com","badytics":{"video_id":20020,"title":"Gridiron Heights, Season 2, Ep. 3: "Being JJ Watt's Brother Must Really Suck"","stream":"nfl","published_at":"2017-09-19T18:11:38.723000″,"id":"4e1c6f56-48ec-4b02-962a-009979f73676″,"event":"playstation-gridiron-heights"},"ad_stitched_url":"https://dai.google.com/ondemand/hls/content/1117/vid/20020/master.m3u8″},"media_width":null,"media_url":null,"media_id":null,"media_height":null,"hook_type":"photo","autoplay":false}},"20070″:{"url_hash":"00b5fc3f319df53eb96a2066b1c83d33db75def2649551308425cd4cd777575a","url":"https://vid.bleacherreport.com/videos/20070″,"updated_at":"2017-09-25T07:23:22Z","tag":{"unique_name":"nfl","tag_id":16,"short_name":"NFL","logo":"nfl.png","display_name":"NFL","color2″:"","color1″:""},"status":"active","position":null,"playlist_type":"v","playlist_id":21671,"permalink":"/post/nfl/09e063f1-9296-41e4-88f9-3852324d7123″,"performed_by":"[email protected]","original_url_hash":81123988,"notification":null,"is_locked":false,"is_featured":false,"internal_position":"820.7701280198″,"id_str":"6451608616″,"id":6451608616,"href":"https://djay.bleacherreport.com/playlists/nfl_v/tracks/6451608616″,"hide_from_regions":[],"hidden_attributes":[],"group_tags":[],"flagged":null,"expires_at":null,"created_at":"2017-09-25T07:23:22Z","content_type":"video","content":{"title":"Lefkoe's Locks: Week 3 Gambling Preview and Predictions","thumbnail_url":"https://img.bleacherreport.net/cms/media/image/ff/ce/54/5d/0da5/48a7/9b47/5691b4201447/crop_exact_848536454.jpg?h=240&q=90&w=426″,"metadata":{"video_url":"https://vid.bleacherreport.com/videos/20070/akamai.json","video_id":20070,"title":"Lefkoe's Locks: Week 3 Gambling Preview and Predictions","thumbnail_url":"https://img.bleacherreport.net/cms/media/image/ff/ce/54/5d/0da5/48a7/9b47/5691b4201447/crop_exact_848536454.jpg?h=240&q=90&w=426″,"tags":["nfl","apple-video"],"stub_id":"09e063f1-9296-41e4-88f9-3852324d7123″,"share_url":"https://bleacherreport.com/post/nfl/09e063f1-9296-41e4-88f9-3852324d7123″,"provider_url":"bleacherreport.com","provider_name":"bleacherreport.com","mp4_url":"https://bleachertrans-a.akamaihd.net/prod-cms-video/prod-cms-video-delivery/d8/da/d8dae66b-3940-430c-9eb7-225ec9ea2d63/Lefkoe%20Locks%20-%20Week%203_800k.mp4″,"hls_url":"https://bleacherreptrans-a.akamaihd.net/prod-cms-video/prod-cms-video-delivery/d8/da/d8dae66b-3940-430c-9eb7-225ec9ea2d63/Lefkoe%20Locks%20-%20Week%20314a6ea93-170e-336d-6258-f12e46f22289.m3u8″,"embed_code":null,"duration":59,"description":"Watch above for Lefkoe's Locks for NFL Week 3. Looking for the best NFL coverage around? Bleacher Report is the go-to destination for armchair quarterbacks everywhere. Connect to the NFL stories, teams, athletes and highlights that make the game more than a game. You've never been so ready for some football. Download the free Bleacher Report app to catch all the moments that matter in one place. Get the app to get the game. ","author_name":"bleacherreport.com","badytics":{"video_id":20070,"title":"Lefkoe's Locks: Week 3 Gambling Preview and Predictions","stream":"team-stream-now","published_at":"2017-09-24T16:37:21.596000″,"id":"eb1e101f-d36e-4cc5-96d6-4938bfac61d0″},"ad_stitched_url":"https://dai.google.com/ondemand/hls/content/1117/vid/20070/master.m3u8″},"media_width":null,"media_url":null,"media_id":null,"media_height":null,"hook_type":"photo","autoplay":false}},"20090″:{"url_hash":"d74582df7d80fe8e6b79109bc6d16597b33b076dc6ff1b39bdccf7ab1968ed33″,"url":"https://vid.bleacherreport.com/videos/20090″,"updated_at":"2017-09-26T19:49:52Z","tag":{"unique_name":"nfl","tag_id":16,"short_name":"NFL","logo":"nfl.png","display_name":"NFL","color2″:"","color1″:""},"status":"active","position":null,"playlist_type":"v","playlist_id":21671,"permalink":"/post/nfl/33f1cb99-0305-43ee-94a7-c080a828871c","performed_by":null,"original_url_hash":55758620,"notification":null,"is_locked":false,"is_featured":false,"internal_position":"821.7701280198″,"id_str":"6451698665″,"id":6451698665,"href":"https://djay.bleacherreport.com/playlists/nfl_v/tracks/6451698665″,"hide_from_regions":[],"hidden_attributes":[],"group_tags":[],"flagged":null,"expires_at":null,"created_at":"2017-09-26T19:49:52Z","content_type":"video","content":{"title":"Gridiron Heights, Season 2, Ep. 4: Send Blake Bortles to the Moon Already","thumbnail_url":"https://img.bleacherreport.net/cms/media/image/52/2f/a7/c9/6d0f/488b/a2d8/7c6eba4de7d7/crop_exact_GH_204_Wide_Thumbnail.jpg?h=1080&q=90&w=1623″,"metadata":{"video_url":"https://vid.bleacherreport.com/videos/20090/akamai.json","video_id":20090,"title":"Gridiron Heights, Season 2, Ep. 4: Send Blake Bortles to the Moon Already","thumbnail_url":"https://img.bleacherreport.net/cms/media/image/52/2f/a7/c9/6d0f/488b/a2d8/7c6eba4de7d7/crop_exact_GH_204_Wide_Thumbnail.jpg?h=1080&q=90&w=1623″,"tags":["playstation-gridiron-heights"],"stub_id":"33f1cb99-0305-43ee-94a7-c080a828871c","share_url":"https://bleacherreport.com/post/nfl/33f1cb99-0305-43ee-94a7-c080a828871c","provider_url":"bleacherreport.com","provider_name":"bleacherreport.com","mp4_url":"https://bleachertrans-a.akamaihd.net/prod-cms-video/prod-cms-video-delivery/55/ff/55ff507d-0e66-43d1-bfef-8fe4a9a65a60/GH204_WIDE_SUBTITLE_BUG_800k.mp4″,"hls_url":"https://bleacherreptrans-a.akamaihd.net/prod-cms-video/prod-cms-video-delivery/55/ff/55ff507d-0e66-43d1-bfef-8fe4a9a65a60/GH204_WIDE_SUBTITLE_BUG14a6ea93-170e-336d-6258-f12e46f22289.m3u8″,"embed_code":null,"duration":61,"description":"The Jacksonville Jaguars will do anything to get rid of quarterback Blake Bortles — including sending him to the moon.","author_name":"bleacherreport.com","badytics":{"video_id":20090,"title":"Gridiron Heights, Season 2, Ep. 4: Send Blake Bortles to the Moon Already","stream":"nfl","published_at":"2017-09-26T17:57:12.995000″,"id":"5b799740-2aaa-48b6-95b6-b882c971dd09″,"editorial":"playstation-gridiron-heights"},"ad_stitched_url":"https://dai.google.com/ondemand/hls/content/1117/vid/20090/master.m3u8″},"media_width":null,"media_url":null,"media_id":null,"media_height":null,"hook_type":"photo","autoplay":false}},"20138″:{"url_hash":"3c676c25b0fcd7092f8b32b2922cd5a900d37003a8eee284014431bb9655d35c","url":"https://vid.bleacherreport.com/videos/20138″,"updated_at":"2017-10-02T04:46:11Z","tag":{"unique_name":"fantasy-football","tag_id":2390,"short_name":"Fantasy","logo":"fantasy.png","display_name":"Fantasy Football","color2″:"","color1″:""},"status":"active","position":null,"playlist_type":"v","playlist_id":20389,"permalink":"/post/fantasy-football/5f5eb25c-d310-41e3-bda7-5c3d7581ea7d","performed_by":"[email protected]","original_url_hash":52471247,"notification":null,"is_locked":false,"is_featured":false,"internal_position":"395.5000000000″,"id_str":"6452045955″,"id":6452045955,"href":"https://djay.bleacherreport.com/playlists/fantasy-football_v/tracks/6452045955″,"hide_from_regions":[],"hidden_attributes":[],"group_tags":[],"flagged":null,"expires_at":null,"created_at":"2017-10-02T04:46:11Z","content_type":"video","content":{"title":"Best Fantasy Football Sleepers to Target in Week 4″,"thumbnail_url":"https://img.bleacherreport.net/cms/media/image/70/0c/50/f6/63fb/43ad/a9d3/44a27f8b1992/crop_exact_full_image.jpeg?h=2436&q=90&w=4319″,"metadata":{"video_url":"https://vid.bleacherreport.com/videos/20138/akamai.json","video_id":20138,"title":"Best Fantasy Football Sleepers to Target in Week 4″,"thumbnail_url":"https://img.bleacherreport.net/cms/media/image/70/0c/50/f6/63fb/43ad/a9d3/44a27f8b1992/crop_exact_full_image.jpeg?h=2436&q=90&w=4319″,"tags":["apple-video","ford-f150-setting-the-bar"],"stub_id":"5f5eb25c-d310-41e3-bda7-5c3d7581ea7d","share_url":"https://bleacherreport.com/post/fantasy-football/5f5eb25c-d310-41e3-bda7-5c3d7581ea7d","provider_url":"bleacherreport.com","provider_name":"bleacherreport.com","mp4_url":"https://bleachertrans-a.akamaihd.net/prod-cms-video/prod-cms-video-delivery/e9/1f/e91fafb3-019d-4489-a78c-b83f9c9d079d/Week%204%20Sleepers_800k.mp4″,"hls_url":"https://bleacherreptrans-a.akamaihd.net/prod-cms-video/prod-cms-video-delivery/e9/1f/e91fafb3-019d-4489-a78c-b83f9c9d079d/Week%204%20Sleepers14a6ea93-170e-336d-6258-f12e46f22289.m3u8″,"embed_code":null,"duration":52,"description":"NFL action has kicked into full swing, and fantasy football fans are starting to notice trends among players and teams. Some players performed up it their initial production projections. While other players have become hidden fantasy gems. Which fantasy sleeper should you target for Week 4? Watch above. Looking for the best NFL coverage around? Bleacher Report is the go-to destination for armchair quarterbacks everywhere. Connect to the NFL stories, teams, athletes and highlights that make the game more than a game. You've never been so ready for some football. Download the free Bleacher Report app to catch all the moments that matter in one place. Get the app to get the game.","author_name":"bleacherreport.com","badytics":{"video_id":20138,"title":"Best Fantasy Football Sleepers to Target in Week 4″,"stream":"team-stream-now","published_at":"2017-09-29T20:33:25.887000″,"id":"5335620a-c98e-426e-8306-422da010a305″},"ad_stitched_url":"https://dai.google.com/ondemand/hls/content/1117/vid/20138/master.m3u8″},"media_width":null,"media_url":null,"media_id":null,"media_height":null,"hook_type":"photo","autoplay":false}},"20222″:{"url_hash":"7e465985e76d90ffd8aa4ab51ce0d3b9edc2c90a13e5291e2aeb8253720add83″,"url":"https://vid.bleacherreport.com/videos/20222″,"updated_at":"2017-10-11T15:43:54Z","tag":{"unique_name":"nfl","tag_id":16,"short_name":"NFL","logo":"nfl.png","display_name":"NFL","color2″:"","color1″:""},"status":"active","position":null,"playlist_type":"v","playlist_id":21671,"permalink":"/post/nfl/2dc7e21f-ce65-45b2-960c-1343eee91f46″,"performed_by":"[email protected]","original_url_hash":7046371,"notification":null,"is_locked":false,"is_featured":false,"internal_position":"823.7701280198″,"id_str":"6452406277″,"id":6452406277,"href":"https://djay.bleacherreport.com/playlists/nfl_v/tracks/6452406277″,"hide_from_regions":[],"hidden_attributes":[],"group_tags":[],"flagged":null,"expires_at":null,"created_at":"2017-10-09T06:36:25Z","content_type":"video","content":{"title":"Lefkoe's Locks: Gambling Preview & Prediction for NFL Week 5″,"thumbnail_url":"https://img.bleacherreport.net/cms/media/image/3c/65/16/f0/1278/418a/b12f/857d11f74bc0/crop_exact_855328348.jpg?h=345&q=90&w=612″,"metadata":{"video_url":"https://vid.bleacherreport.com/videos/20222/akamai.json","video_id":20222,"title":"Lefkoe's Locks: Gambling Preview & Prediction for NFL Week 5″,"thumbnail_url":"https://img.bleacherreport.net/cms/media/image/3c/65/16/f0/1278/418a/b12f/857d11f74bc0/crop_exact_855328348.jpg?h=345&q=90&w=612″,"tags":["nfl","apple-video"],"stub_id":"2dc7e21f-ce65-45b2-960c-1343eee91f46″,"share_url":"https://bleacherreport.com/post/nfl/2dc7e21f-ce65-45b2-960c-1343eee91f46″,"provider_url":"bleacherreport.com","provider_name":"bleacherreport.com","mp4_url":"https://bleachertrans-a.akamaihd.net/prod-cms-video/prod-cms-video-delivery/33/74/3374d9cf-bb01-42de-9fef-8fbe6e21ef80/Lefkoes%20Locks%20Fix2_800k.mp4″,"hls_url":"https://bleacherreptrans-a.akamaihd.net/prod-cms-video/prod-cms-video-delivery/33/74/3374d9cf-bb01-42de-9fef-8fbe6e21ef80/Lefkoes%20Locks%20Fix214a6ea93-170e-336d-6258-f12e46f22289.m3u8″,"embed_code":null,"duration":50,"description":"Need some help with some safe picks heading into Sunday's matchups? Watch above as Bleacher Report's Adam Lefkoe discusses his lock picks for Week 5. Looking for the best NFL coverage around? Bleacher Report is the go-to destination for armchair quarterbacks everywhere. Connect to the NFL stories, teams, athletes and highlights that make the game more than a game. You've never been so ready for some football. Download the free Bleacher Report app to catch all the moments that matter in one place. Get the app to get the game. ","author_name":"bleacherreport.com","badytics":{"video_id":20222,"title":"Lefkoe's Locks: Gambling Preview & Prediction for NFL Week 5″,"stream":"team-stream-now","published_at":"2017-10-08T16:20:10.100000″,"id":"31dc5515-f853-414f-b9af-cbf5397be7d8″},"ad_stitched_url":"https://dai.google.com/ondemand/hls/content/1117/vid/20222/master.m3u8″},"media_width":null,"media_url":null,"media_id":null,"media_height":null,"hook_type":"photo","autoplay":false}},"20355″:{"url_hash":"e1eb562310f03865f766967a5772338649ac37a1b87b9c5c63f379b45e43a952″,"url":"https://vid.bleacherreport.com/videos/20355″,"updated_at":"2017-10-16T06:36:06Z","tag":{"unique_name":"nfl","tag_id":16,"short_name":"NFL","logo":"nfl.png","display_name":"NFL","color2″:"","color1″:""},"status":"active","position":null,"playlist_type":"v","playlist_id":21671,"permalink":"/post/nfl/829f9f7c-df2c-4c5c-9195-742730ed99da","performed_by":"[email protected]","original_url_hash":25148140,"notification":null,"is_locked":false,"is_featured":false,"internal_position":"824.7701280198″,"id_str":"6452791872″,"id":6452791872,"href":"https://djay.bleacherreport.com/playlists/nfl_v/tracks/6452791872″,"hide_from_regions":[],"hidden_attributes":[],"group_tags":[],"flagged":null,"expires_at":null,"created_at":"2017-10-16T06:36:06Z","content_type":"video","content":{"title":"Lefkoe's Locks Week 6″,"thumbnail_url":"https://img.bleacherreport.net/cms/media/image/8f/f0/25/eb/bee9/410b/b5b8/238dae828f5f/crop_exact_855239952.jpg?h=230&q=90&w=408″,"metadata":{"video_url":"https://vid.bleacherreport.com/videos/20355/akamai.json","video_id":20355,"title":"Lefkoe's Locks Week 6″,"thumbnail_url":"https://img.bleacherreport.net/cms/media/image/8f/f0/25/eb/bee9/410b/b5b8/238dae828f5f/crop_exact_855239952.jpg?h=230&q=90&w=408″,"tags":["apple-video","nfl"],"stub_id":"829f9f7c-df2c-4c5c-9195-742730ed99da","share_url":"https://bleacherreport.com/post/nfl/829f9f7c-df2c-4c5c-9195-742730ed99da","provider_url":"bleacherreport.com","provider_name":"bleacherreport.com","mp4_url":"https://bleachertrans-a.akamaihd.net/prod-cms-video/prod-cms-video-delivery/e0/b2/e0b2ac5c-a65f-4767-adf1-34f1ee2b8b66/Lefkoe%20Week%206%20Fix_800k.mp4″,"hls_url":"https://bleacherreptrans-a.akamaihd.net/prod-cms-video/prod-cms-video-delivery/e0/b2/e0b2ac5c-a65f-4767-adf1-34f1ee2b8b66/Lefkoe%20Week%206%20Fix14a6ea93-170e-336d-6258-f12e46f22289.m3u8″,"embed_code":null,"duration":45,"description":"Watch above to see Adam Lefkoe's gambling locks for Week 6. Looking for the best NFL coverage around? Bleacher Report is the go-to destination for armchair quarterbacks everywhere. Connect to the NFL stories, teams, athletes and highlights that make the game more than a game. You've never been so ready for some football. Download the free Bleacher Report app to catch all the moments that matter in one place. Get the app to get the game. ","author_name":"bleacherreport.com","badytics":{"video_id":20355,"title":"Lefkoe's Locks Week 6″,"stream":"team-stream-now","published_at":"2017-10-15T15:34:55.738000″,"id":"1e605fff-e5fa-4854-bcab-9315f700fe94″},"ad_stitched_url":"https://dai.google.com/ondemand/hls/content/1117/vid/20355/master.m3u8″},"media_width":null,"media_url":null,"media_id":null,"media_height":null,"hook_type":"photo","autoplay":false}},"20366″:{"url_hash":"57f7f4af2621cb1eb209ce4e382fbcd8e83030398c6897a69d4847b8aa084a49″,"url":"https://vid.bleacherreport.com/videos/20366″,"updated_at":"2017-10-24T16:59:38Z","tag":{"unique_name":"nfl","tag_id":16,"short_name":"NFL","logo":"nfl.png","display_name":"NFL","color2″:"","color1″:""},"status":"active","position":null,"playlist_type":"v","playlist_id":21671,"permalink":"/post/nfl/137351e0-0dfd-43a5-82ef-6175ab61dc0e","performed_by":"[email protected]","original_url_hash":74134467,"notification":null,"is_locked":false,"is_featured":false,"internal_position":"826.7701280198″,"id_str":"6453269698″,"id":6453269698,"href":"https://djay.bleacherreport.com/playlists/nfl_v/tracks/6453269698″,"hide_from_regions":[],"hidden_attributes":[],"group_tags":[],"flagged":null,"expires_at":null,"created_at":"2017-10-24T16:59:38Z","content_type":"video","content":{"title":"Buying or Selling Week 6 Fantasy Breakouts","thumbnail_url":"https://img.bleacherreport.net/cms/media/image/39/9a/dd/11/5aaa/4b92/af84/52d7413003ce/crop_exact_861675600.jpg?h=230&q=90&w=408″,"metadata":{"video_url":"https://vid.bleacherreport.com/videos/20366/akamai.json","video_id":20366,"title":"Buying or Selling Week 6 Breakout Fantasy Performances","thumbnail_url":"https://img.bleacherreport.net/cms/media/image/39/9a/dd/11/5aaa/4b92/af84/52d7413003ce/crop_exact_861675600.jpg?h=230&q=90&w=408″,"tags":["apple-video","nfl"],"stub_id":"137351e0-0dfd-43a5-82ef-6175ab61dc0e","share_url":"https://bleacherreport.com/post/nfl/137351e0-0dfd-43a5-82ef-6175ab61dc0e","provider_url":"https://bleacherreport.com","provider_name":"Bleacher Report","mp4_url":"https://bleachertrans-a.akamaihd.net/prod-cms-video/prod-cms-video-delivery/08/53/08536371-67f1-4e4b-9b59-0607912a59c7/BuySell_800k.mp4″,"hls_url":"https://bleacherreptrans-a.akamaihd.net/prod-cms-video/prod-cms-video-delivery/08/53/08536371-67f1-4e4b-9b59-0607912a59c7/BuySell14a6ea93-170e-336d-6258-f12e46f22289.m3u8″,"embed_code":"","duration":45,"description":"NFL Week 6 featured a couple of breakout fantasy performances. Which players are deserving of the hype? Watch above.nnLooking for the best NFL coverage around? Bleacher Report is the go-to destination for armchair quarterbacks everywhere. Connect to the NFL stories, teams, athletes and highlights that make the game more than a game. You've never been so ready for some football. nDownload the free Bleacher Report app to catch all the moments that matter in one place. Get the app to get the game. ","author_name":"Bleacher Report","badytics":{"video_id":20366,"title":"Buying or Selling Week 6 Breakout Fantasy Performances","stream":"featured","published_at":"2017-10-16T16:57:01.922000″,"league":"nfl","id":"f2db421b-2870-49b9-a795-d844beeaa8e9″,"editorial":"apple-video"},"ad_stitched_url":null},"media_width":null,"media_url":null,"media_id":null,"media_height":null,"hook_type":"photo","autoplay":false}},"20370″:{"url_hash":"b0ade2c49335f051305f7fc3744934e0be590b0cb14a69773451f4771ac2f1f6″,"url":"https://vid.bleacherreport.com/videos/20370″,"updated_at":"2017-10-24T16:57:17Z","tag":{"unique_name":"nfl","tag_id":16,"short_name":"NFL","logo":"nfl.png","display_name":"NFL","color2″:"","color1″:""},"status":"active","position":null,"playlist_type":"v","playlist_id":21671,"permalink":"/post/nfl/0d6e3283-4e3c-4a65-878d-416c77abaa47″,"performed_by":"[email protected]","original_url_hash":28697558,"notification":null,"is_locked":false,"is_featured":false,"internal_position":"825.7701280198″,"id_str":"6453269622″,"id":6453269622,"href":"https://djay.bleacherreport.com/playlists/nfl_v/tracks/6453269622″,"hide_from_regions":[],"hidden_attributes":[],"group_tags":[],"flagged":null,"expires_at":null,"created_at":"2017-10-24T16:57:17Z","content_type":"video","content":{"title":"Updated NFC North Power Rankings","thumbnail_url":"https://img.bleacherreport.net/cms/media/image/20/05/a0/c6/8e4b/46d7/91fb/11b27f2d697d/crop_exact_862123826.jpg?h=344&q=90&w=611″,"metadata":{"video_url":"https://vid.bleacherreport.com/videos/20370/akamai.json","video_id":20370,"title":"Updated NFC North Power Rankings After Aaron Rodgers' Injury","thumbnail_url":"https://img.bleacherreport.net/cms/media/image/20/05/a0/c6/8e4b/46d7/91fb/11b27f2d697d/crop_exact_862123826.jpg?h=344&q=90&w=611″,"tags":["apple-video","nfl"],"stub_id":"0d6e3283-4e3c-4a65-878d-416c77abaa47″,"share_url":"https://bleacherreport.com/post/nfl/0d6e3283-4e3c-4a65-878d-416c77abaa47″,"provider_url":"https://bleacherreport.com","provider_name":"Bleacher Report","mp4_url":"https://bleachertrans-a.akamaihd.net/prod-cms-video/prod-cms-video-delivery/72/06/7206176a-04e2-4f94-adb3-11e506194ef5/101617_NFL_NFC_NORTH_POWER_RANKINGS_800k.mp4″,"hls_url":"https://bleacherreptrans-a.akamaihd.net/prod-cms-video/prod-cms-video-delivery/72/06/7206176a-04e2-4f94-adb3-11e506194ef5/101617_NFL_NFC_NORTH_POWER_RANKINGS14a6ea93-170e-336d-6258-f12e46f22289.m3u8″,"embed_code":"","duration":243,"description":"Aaron Rodgers' collarbone injury shook up the NFC North in Week 6. Who is the best team in the division? Watch above as Bleacher Report Lead NFL Analyst Chris Simms breaks down his new NFC North power rankings.nnLooking for the best NFL coverage around? Bleacher Report is the go-to destination for armchair quarterbacks everywhere. Connect to the NFL stories, teams, athletes and highlights that make the game more than a game. You've never been so ready for some football. nDownload the free Bleacher Report app to catch all the moments that matter in one place. Get the app to get the game. ","author_name":"Bleacher Report","badytics":{"video_id":20370,"title":"Updated NFC North Power Rankings After Aaron Rodgers' Injury","stream":"featured","published_at":"2017-10-16T18:41:30.769000″,"league":"nfl","id":"e8274538-b126-4a6c-a3d2-5ce1df2baeb3″,"editorial":"apple-video"},"ad_stitched_url":null},"media_width":null,"media_url":null,"media_id":null,"media_height":null,"hook_type":"photo","autoplay":false}},"20528″:{"url_hash":"e09113601a67aed71b4a9a1b8e5cb478566e98f5eae19b47d83df36448cf708a","url":"https://vid.bleacherreport.com/videos/20528″,"updated_at":"2017-10-24T17:04:34Z","tag":{"unique_name":"nfl","tag_id":16,"short_name":"NFL","logo":"nfl.png","display_name":"NFL","color2″:"","color1″:""},"status":"active","position":null,"playlist_type":"v","playlist_id":21671,"permalink":"/post/nfl/6b5ad0d2-c3eb-4c1b-91af-a0571863f53f","performed_by":"[email protected]","original_url_hash":46610414,"notification":null,"is_locked":false,"is_featured":false,"internal_position":"830.7701280198″,"id_str":"6453270035″,"id":6453270035,"href":"https://djay.bleacherreport.com/playlists/nfl_v/tracks/6453270035″,"hide_from_regions":[],"hidden_attributes":[],"group_tags":[],"flagged":null,"expires_at":null,"created_at":"2017-10-24T17:04:34Z","content_type":"video","content":{"title":"JPP Dedicates Sack Dance to Fan Battling Cancer","thumbnail_url":"https://img.bleacherreport.net/cms/media/image/e5/55/0a/42/0000/4392/942d/72f6da960f4f/crop_exact_Screen_Shot_2017-10-20_at_9.56.02_AM.jpg?h=1184&q=90&w=2098″,"metadata":{"video_url":"https://vid.bleacherreport.com/videos/20528/akamai.json","video_id":20528,"title":"Jason Pierre-Paul Dedicates Sack Dance to 7-Year -Old Giants Fan Battling Cancer","thumbnail_url":"https://img.bleacherreport.net/cms/media/image/e5/55/0a/42/0000/4392/942d/72f6da960f4f/crop_exact_Screen_Shot_2017-10-20_at_9.56.02_AM.jpg?h=1184&q=90&w=2098″,"tags":["jason-pierre-paul","social-news","apple-video"],"stub_id":"6b5ad0d2-c3eb-4c1b-91af-a0571863f53f","share_url":"https://bleacherreport.com/post/nfl/6b5ad0d2-c3eb-4c1b-91af-a0571863f53f","provider_url":"https://bleacherreport.com","provider_name":"Bleacher Report","mp4_url":"https://bleachertrans-a.akamaihd.net/prod-cms-video/prod-cms-video-delivery/29/bd/29bd0e0b-1cee-4edc-9662-d37c301142d9/101817_JPPDance_SOCIAL_v3_800k.mp4″,"hls_url":"https://bleacherreptrans-a.akamaihd.net/prod-cms-video/prod-cms-video-delivery/29/bd/29bd0e0b-1cee-4edc-9662-d37c301142d9/101817_JPPDance_SOCIAL_v314a6ea93-170e-336d-6258-f12e46f22289.m3u8″,"embed_code":"","duration":55,"description":"New York Giants' defensive end Jason Pierre-Paul knows a thing or two about getting after opposing quarter-backs. You may see him perform a new celebration dance the next time he records a sack. nnWatch above to see how 7-year-old Hayden and JPP are coming together at the Garden of Dreams foundation. nnBleacher Report is your No. 1 stop for what's trending in sports. You can count on B/R for all the hottest stories. From wild sports to the next big thing, don't miss out. nnDownload the free Bleacher Report app to catch all the moments that matter in one place. Get the app to get the game.","author_name":"Bleacher Report","badytics":{"video_id":20528,"title":"Jason Pierre-Paul Dedicates Sack Dance to 7-Year -Old Giants Fan Battling Cancer","stream":"featured","published_at":"2017-10-20T14:02:39.920000″,"person":"jason-pierre-paul","id":"61505290-2cc8-4efb-a1bc-8f5ffdb0a7b4″,"event":"social-news","editorial":"apple-video"},"ad_stitched_url":null},"media_width":null,"media_url":null,"media_id":null,"media_height":null,"hook_type":"photo","autoplay":false}},"20642″:{"url_hash":"758a7053e3eeb25773cc2b2a1d89e565e3104c7b253e1bf182f6bb6bfb550f72″,"url":"https://vid.bleacherreport.com/videos/20642″,"updated_at":"2017-10-24T17:02:23Z","tag":{"unique_name":"nfl","tag_id":16,"short_name":"NFL","logo":"nfl.png","display_name":"NFL","color2″:"","color1″:""},"status":"active","position":null,"playlist_type":"v","playlist_id":21671,"permalink":"/post/nfl/b8b582b1-8e36-4baf-af45-ad8f9d5aeebc","performed_by":"[email protected]","original_url_hash":99871250,"notification":null,"is_locked":false,"is_featured":false,"internal_position":"827.7701280198″,"id_str":"6453269951″,"id":6453269951,"href":"https://djay.bleacherreport.com/playlists/nfl_v/tracks/6453269951″,"hide_from_regions":[],"hidden_attributes":[],"group_tags":[],"flagged":null,"expires_at":null,"created_at":"2017-10-24T17:02:23Z","content_type":"video","content":{"title":"Are We Trending Toward Pats Super Bowl Repeat?","thumbnail_url":"https://img.bleacherreport.net/cms/media/image/ee/96/64/5b/fbdd/4433/9b23/2cc04e31bc16/crop_exact_670172324.jpg?h=345&q=90&w=611″,"metadata":{"video_url":"https://vid.bleacherreport.com/videos/20642/akamai.json","video_id":20642,"title":"Simms in 60: Are We Trending Toward New England Patriots Super Bowl Repeat?","thumbnail_url":"https://img.bleacherreport.net/cms/media/image/ee/96/64/5b/fbdd/4433/9b23/2cc04e31bc16/crop_exact_670172324.jpg?h=345&q=90&w=611″,"tags":["nfl"],"stub_id":"b8b582b1-8e36-4baf-af45-ad8f9d5aeebc","share_url":"https://bleacherreport.com/post/nfl/b8b582b1-8e36-4baf-af45-ad8f9d5aeebc","provider_url":"https://bleacherreport.com","provider_name":"Bleacher Report","mp4_url":"https://bleachertrans-a.akamaihd.net/prod-cms-video/prod-cms-video-delivery/38/4c/384c57ed-467d-4f86-9cbf-2ac748a6a3f5/PatsIn60Fix_800k.mp4″,"hls_url":"https://bleacherreptrans-a.akamaihd.net/prod-cms-video/prod-cms-video-delivery/38/4c/384c57ed-467d-4f86-9cbf-2ac748a6a3f5/PatsIn60Fix14a6ea93-170e-336d-6258-f12e46f22289.m3u8″,"embed_code":"","duration":60,"description":"Looking for the best NFL coverage around? Bleacher Report is the go-to destination for armchair quarterbacks everywhere. Connect to the NFL stories, teams, athletes and highlights that make the game more than a game. You've never been so ready for some football. Download the free Bleacher Report app to catch all the moments that matter in one place. Get the app to get the game.","author_name":"Bleacher Report","badytics":{"video_id":20642,"title":"Simms in 60: Are We Trending Toward New England Patriots Super Bowl Repeat?","stream":"featured","published_at":"2017-10-22T20:47:09.845000″,"league":"nfl","id":"a1fbf15b-56a3-4ff9-82d0-d458316835a2″},"ad_stitched_url":null},"media_width":null,"media_url":null,"media_id":null,"media_height":null,"hook_type":"photo","autoplay":false}},"20644″:{"url_hash":"d91a26ab6ebcde994fc9cd19a1989d8da5189cb17f904717f68ff69c2a723bf6″,"url":"https://vid.bleacherreport.com/videos/20644″,"updated_at":"2017-10-24T17:03:03Z","tag":{"unique_name":"nfl","tag_id":16,"short_name":"NFL","logo":"nfl.png","display_name":"NFL","color2″:"","color1″:""},"status":"active","position":null,"playlist_type":"v","playlist_id":21671,"permalink":"/post/nfl/da2161bc-2373-4954-bea9-ac66e8c78acc","performed_by":"[email protected]","original_url_hash":41981073,"notification":null,"is_locked":false,"is_featured":false,"internal_position":"828.7701280198″,"id_str":"6453269983″,"id":6453269983,"href":"https://djay.bleacherreport.com/playlists/nfl_v/tracks/6453269983″,"hide_from_regions":[],"hidden_attributes":[],"group_tags":[],"flagged":null,"expires_at":null,"created_at":"2017-10-24T17:03:15Z","content_type":"video","content":{"title":"Winners and Losers of NFL Week 7″,"thumbnail_url":"https://img.bleacherreport.net/cms/media/image/9e/02/57/1d/ceeb/46bd/98ac/1573dee509a0/crop_exact_full_image.jpeg?h=2050&q=90&w=3635″,"metadata":{"video_url":"https://vid.bleacherreport.com/videos/20644/akamai.json","video_id":20644,"title":"Winners and Losers of NFL Week 7″,"thumbnail_url":"https://img.bleacherreport.net/cms/media/image/9e/02/57/1d/ceeb/46bd/98ac/1573dee509a0/crop_exact_full_image.jpeg?h=2050&q=90&w=3635″,"tags":["apple-video","nfl"],"stub_id":"da2161bc-2373-4954-bea9-ac66e8c78acc","share_url":"https://bleacherreport.com/post/nfl/da2161bc-2373-4954-bea9-ac66e8c78acc","provider_url":"https://bleacherreport.com","provider_name":"Bleacher Report","mp4_url":"https://bleachertrans-a.akamaihd.net/prod-cms-video/prod-cms-video-delivery/99/b9/99b98164-b157-4ba2-ad52-ec9a923507f1/102217_NFL_WINNERS_AND_LOSERS_800k.mp4″,"hls_url":"https://bleacherreptrans-a.akamaihd.net/prod-cms-video/prod-cms-video-delivery/99/b9/99b98164-b157-4ba2-ad52-ec9a923507f1/102217_NFL_WINNERS_AND_LOSERS14a6ea93-170e-336d-6258-f12e46f22289.m3u8″,"embed_code":"","duration":190,"description":"This week of NFL action brought forth some clear studs and duds. Who came to play in Week 7? Watch as Stephen Nelson and Bleacher Report's NFL Analyst Matt Miller discuss the biggest winners and losers from Sunday.nnLooking for the best NFL coverage around? Bleacher Report is the go-to destination for armchair quarterbacks everywhere. Connect to the NFL stories, teams, athletes and highlights that make the game more than a game. You've never been so ready for some football.nnDownload the free Bleacher Report app to catch all the moments that matter in one place. Get the app to get the game. ","author_name":"Bleacher Report","badytics":{"video_id":20644,"title":"Winners and Losers of NFL Week 7″,"stream":"featured","published_at":"2017-10-22T21:37:16.920000″,"id":"9f0ae674-dd2e-49bf-9f2a-6cd16a288914″},"ad_stitched_url":null},"media_width":null,"media_url":null,"media_id":null,"media_height":null,"hook_type":"photo","autoplay":false}},"20653″:{"url_hash":"2c29026046e973e3b715515b7a7beb5f2d0108d3993413079e15452da6407fb3″,"url":"https://vid.bleacherreport.com/videos/20653″,"updated_at":"2017-10-24T17:03:31Z","tag":{"unique_name":"nfl","tag_id":16,"short_name":"NFL","logo":"nfl.png","display_name":"NFL","color2″:"","color1″:""},"status":"active","position":null,"playlist_type":"v","playlist_id":21671,"permalink":"/post/nfl/f6842e43-94b8-4e9b-ab03-5c362c725607″,"performed_by":"[email protected]","original_url_hash":2183630,"notification":null,"is_locked":false,"is_featured":false,"internal_position":"829.7701280198″,"id_str":"6453269986″,"id":6453269986,"href":"https://djay.bleacherreport.com/playlists/nfl_v/tracks/6453269986″,"hide_from_regions":[],"hidden_attributes":[],"group_tags":[],"flagged":null,"expires_at":null,"created_at":"2017-10-24T17:03:31Z","content_type":"video","content":{"title":"Rams Are Best Team in NFC Right Now","thumbnail_url":"https://img.bleacherreport.net/cms/media/image/fe/b8/35/f7/3aaf/40c2/9772/17a0cc5f8d6d/crop_exact_859143984.jpg?h=344&q=90&w=612″,"metadata":{"video_url":"https://vid.bleacherreport.com/videos/20653/akamai.json","video_id":20653,"title":"Matt Miller: Los Angeles Rams Are Best Team in NFC Right Now","thumbnail_url":"https://img.bleacherreport.net/cms/media/image/fe/b8/35/f7/3aaf/40c2/9772/17a0cc5f8d6d/crop_exact_859143984.jpg?h=344&q=90&w=612″,"tags":["los-angeles-rams","nfl","apple-video"],"stub_id":"f6842e43-94b8-4e9b-ab03-5c362c725607″,"share_url":"https://bleacherreport.com/post/nfl/f6842e43-94b8-4e9b-ab03-5c362c725607″,"provider_url":"https://bleacherreport.com","provider_name":"Bleacher Report","mp4_url":"https://bleachertrans-a.akamaihd.net/prod-cms-video/prod-cms-video-delivery/bf/f0/bff050f1-ad42-4f44-b193-68e4fb2dbb90/102217_NFL_RAMS_BEST_IN_NFC_800k.mp4″,"hls_url":"https://bleacherreptrans-a.akamaihd.net/prod-cms-video/prod-cms-video-delivery/bf/f0/bff050f1-ad42-4f44-b193-68e4fb2dbb90/102217_NFL_RAMS_BEST_IN_NFC14a6ea93-170e-336d-6258-f12e46f22289.m3u8″,"embed_code":"","duration":189,"description":"The Los Angeles Rams concluded Week 7 with a landslide victory against the Arizona Cardinals 33-0. The Rams are currently first in their division as they head into the bye week. nnAre the Rams the team to beat in the NFC West? How will the Rams fare for the remainder of the season. Watch above as Stephen Nelson and Bleacher Report's NFL Analyst Matt Miller discuss if the Rams are the best team in the NFC. nnLooking for the best NFL coverage around? Bleacher Report is the go-to destination for armchair quarterbacks everywhere. Connect to the NFL stories, teams, athletes and highlights that make the game more than a game. You've never been so ready for some football. nnDownload the free Bleacher Report app to catch all the moments that matter in one place. Get the app to get the game. n","author_name":"Bleacher Report","badytics":{"video_id":20653,"title":"Matt Miller: Los Angeles Rams Are Best Team in NFC Right Now","team":"los-angeles-rams","stream":"featured","published_at":"2017-10-23T01:00:17.857000″,"league":"nfl","id":"cebc53c5-ab8b-4944-b201-4ef4c0b88dc8″,"editorial":"apple-video"},"ad_stitched_url":null},"media_width":null,"media_url":null,"media_id":null,"media_height":null,"hook_type":"photo","autoplay":false}},"20780″:{"url_hash":"dd90daa8defe73bec7c0d90009a2824f35110d7459f8616530f9a07b77b56eae","url":"https://vid.bleacherreport.com/videos/20780″,"updated_at":"2017-10-27T00:47:35Z","tag":{"unique_name":"nfl","tag_id":16,"short_name":"NFL","logo":"nfl.png","display_name":"NFL","color2″:"","color1″:""},"status":"active","position":null,"playlist_type":"v","playlist_id":21671,"permalink":"/post/nfl/5c59e9ef-c66c-42b1-8161-a90f288059f9″,"performed_by":"[email protected]","original_url_hash":15853199,"notification":null,"is_locked":false,"is_featured":false,"internal_position":"831.7701280198″,"id_str":"6453402388″,"id":6453402388,"href":"https://djay.bleacherreport.com/playlists/nfl_v/tracks/6453402388″,"hide_from_regions":[],"hidden_attributes":[],"group_tags":[],"flagged":null,"expires_at":null,"created_at":"2017-10-27T00:47:28Z","content_type":"video","content":{"title":"Ravens' Chaplin Inspires Players on & Off the Field","thumbnail_url":"https://img.bleacherreport.net/cms/media/image/a3/16/6f/23/7f10/4075/9935/0ea782ce0365/crop_exact_Screen_Shot_2017-10-26_at_11.17.58_AM.jpg?h=1177&q=90&w=2088″,"metadata":{"video_url":"https://vid.bleacherreport.com/videos/20780/akamai.json","video_id":20780,"title":"Baltimore Raven's Chaplin Inspires Players on & Off the Field","thumbnail_url":"https://img.bleacherreport.net/cms/media/image/a3/16/6f/23/7f10/4075/9935/0ea782ce0365/crop_exact_Screen_Shot_2017-10-26_at_11.17.58_AM.jpg?h=1177&q=90&w=2088″,"tags":["motb-chaplain-of-champions","apple-video"],"stub_id":"5c59e9ef-c66c-42b1-8161-a90f288059f9″,"share_url":"https://bleacherreport.com/post/nfl/5c59e9ef-c66c-42b1-8161-a90f288059f9″,"provider_url":"https://bleacherreport.com","provider_name":"Bleacher Report","mp4_url":"https://bleachertrans-a.akamaihd.net/prod-cms-video/prod-cms-video-delivery/14/4c/144ce8ac-7a56-4911-8865-9a7a9d0b1b2d/101817_SOCIAL_SHELTON_MD_V2_800k.mp4″,"hls_url":"https://bleacherreptrans-a.akamaihd.net/prod-cms-video/prod-cms-video-delivery/14/4c/144ce8ac-7a56-4911-8865-9a7a9d0b1b2d/101817_SOCIAL_SHELTON_MD_V214a6ea93-170e-336d-6258-f12e46f22289.m3u8″,"embed_code":"","duration":61,"description":"Johnny Shelton fell in love with the game of football because of the team comradery. Shelton played safety at Southeast Missouri State, and he is currently the Ravens' team chaplain. Watch above to see Shelton's inspiring journey with the game of football. Bleacher Report is your No. 1 stop for what's trending in sports. You can count on B/R for all the hottest stories. From wild sports to the next big thing, don't miss out. Download the free Bleacher Report app to catch all the moments that matter in one place. Get the app to get the game. ","author_name":"Bleacher Report","badytics":{"video_id":20780,"title":"Baltimore Raven's Chaplin Inspires Players on & Off the Field","stream":"featured","published_at":"2017-10-26T15:30:53.448000″,"id":"5e8cb791-b838-4cc6-a09e-58af20ecf7da","editorial1″:"motb-chaplain-of-champions","editorial":"apple-video"},"ad_stitched_url":null},"media_width":null,"media_url":null,"media_id":null,"media_height":null,"hook_type":"photo","autoplay":false}},"20824″:{"url_hash":"ee1b404c355893c6e3f8f9b6ca2f28c99b913813e057f2f7408159f057ae6b81″,"url":"https://vid.bleacherreport.com/videos/20824″,"updated_at":"2017-10-28T17:19:58Z","tag":{"unique_name":"fantasy-football","tag_id":2390,"short_name":"Fantasy","logo":"fantasy.png","display_name":"Fantasy Football","color2″:"","color1″:""},"status":"active","position":null,"playlist_type":"v","playlist_id":20389,"permalink":"/post/fantasy-football/1a88cf76-41c2-4248-a8a0-1c3d1965debc","performed_by":"[email protected]","original_url_hash":56217510,"notification":null,"is_locked":false,"is_featured":false,"internal_position":"396.5000000000″,"id_str":"6453497723″,"id":6453497723,"href":"https://djay.bleacherreport.com/playlists/fantasy-football_v/tracks/6453497723″,"hide_from_regions":[],"hidden_attributes":[],"group_tags":[],"flagged":null,"expires_at":null,"created_at":"2017-10-28T17:19:58Z","content_type":"video","content":{"title":"Which Fantasy Sleepers Should You Target in Week 8?","thumbnail_url":"https://img.bleacherreport.net/cms/media/image/68/87/7c/48/e434/47e3/a077/f51183f8c6ad/crop_exact_865582854.jpg?h=344&q=90&w=612″,"metadata":{"video_url":"https://vid.bleacherreport.com/videos/20824/akamai.json","video_id":20824,"title":"Which Fantasy Sleepers Should You Target in Week 8?","thumbnail_url":"https://img.bleacherreport.net/cms/media/image/68/87/7c/48/e434/47e3/a077/f51183f8c6ad/crop_exact_865582854.jpg?h=344&q=90&w=612″,"tags":["fantasy-football","nfl","apple-video"],"stub_id":"1a88cf76-41c2-4248-a8a0-1c3d1965debc","share_url":"https://bleacherreport.com/post/fantasy-football/1a88cf76-41c2-4248-a8a0-1c3d1965debc","provider_url":"bleacherreport.com","provider_name":"bleacherreport.com","mp4_url":"https://bleachertrans-a.akamaihd.net/prod-cms-video/prod-cms-video-delivery/98/ad/98adcef1-1577-4533-89a4-3182f819c902/102617_Sleepers_4_800k.mp4″,"hls_url":"https://bleacherreptrans-a.akamaihd.net/prod-cms-video/prod-cms-video-delivery/98/ad/98adcef1-1577-4533-89a4-3182f819c902/102617_Sleepers_414a6ea93-170e-336d-6258-f12e46f22289.m3u8″,"embed_code":null,"duration":48,"description":"Does your fantasy team need some help? There's still time to find a reliable sleeper before Sunday's action. Watch the video above for some potential fantasy sleepers for Week 8 . Looking for the best NFL coverage around? Bleacher Report is the go-to destination for armchair quarterbacks everywhere. Connect to the NFL stories, teams, athletes and highlights that make the game more than a game. You've never been so ready for some football. Download the free Bleacher Report app to catch all the moments that matter in one place. Get the app to get the game. ","author_name":"bleacherreport.com","badytics":{"video_id":20824,"title":"Which Fantasy Sleepers Should You Target in Week 8?","stream":"team-stream-now","published_at":"2017-10-27T17:25:51.950000″,"id":"99a0843c-5569-438c-b8b6-9d913700359a"},"ad_stitched_url":"https://dai.google.com/ondemand/hls/content/1117/vid/20824/master.m3u8″},"media_width":null,"media_url":null,"media_id":null,"media_height":null,"hook_type":"photo","autoplay":false}},"20971″:{"url_hash":"6b9de8c206411fdb69ab49f229624563b3e7af18aba59e778d43e7b73e2e46ce","url":"https://vid.bleacherreport.com/videos/20971″,"updated_at":"2017-10-30T21:54:11Z","tag":{"unique_name":"nfl","tag_id":16,"short_name":"NFL","logo":"nfl.png","display_name":"NFL","color2″:"","color1″:""},"status":"active","position":null,"playlist_type":"v","playlist_id":21671,"permalink":"/post/nfl/245b631f-4a88-46e0-be4d-d1daf2ec3b78″,"performed_by":"[email protected]","original_url_hash":77288708,"notification":null,"is_locked":false,"is_featured":false,"internal_position":"833.7701280198″,"id_str":"6453651913″,"id":6453651913,"href":"https://djay.bleacherreport.com/playlists/nfl_v/tracks/6453651913″,"hide_from_regions":[],"hidden_attributes":[],"group_tags":[],"flagged":null,"expires_at":null,"created_at":"2017-10-30T21:54:11Z","content_type":"video","content":{"title":"Simms' Midseason NFL Awards","thumbnail_url":"https://img.bleacherreport.net/cms/media/image/26/7a/d1/75/2a7e/4063/a4d5/ed577a8c04e4/crop_exact_867911832.jpg?h=258&q=90&w=458″,"metadata":{"video_url":"https://vid.bleacherreport.com/videos/20971/akamai.json","video_id":20971,"title":"Simms' Midseason NFL Awards: MVP, Rookie of the Year and More","thumbnail_url":"https://img.bleacherreport.net/cms/media/image/26/7a/d1/75/2a7e/4063/a4d5/ed577a8c04e4/crop_exact_867911832.jpg?h=258&q=90&w=458″,"tags":["apple-video","nfl"],"stub_id":"245b631f-4a88-46e0-be4d-d1daf2ec3b78″,"share_url":"https://bleacherreport.com/post/nfl/245b631f-4a88-46e0-be4d-d1daf2ec3b78″,"provider_url":"https://bleacherreport.com","provider_name":"Bleacher Report","mp4_url":"https://bleachertrans-a.akamaihd.net/prod-cms-video/prod-cms-video-delivery/08/6a/086a8d94-fe62-4151-829b-154b87432edd/103017_NFL_MIDSEASON_AWARDS_800k.mp4″,"hls_url":"https://bleacherreptrans-a.akamaihd.net/prod-cms-video/prod-cms-video-delivery/08/6a/086a8d94-fe62-4151-829b-154b87432edd/103017_NFL_MIDSEASON_AWARDS14a6ea93-170e-336d-6258-f12e46f22289.m3u8″,"embed_code":"","duration":246,"description":"The NFL season has reached its halfway point. Which players have stood out as the best in the league? Watch above as Bleacher Report Lead NFL Analyst Chris Simms gives out his midseason awards. Looking for the best NFL coverage around? Bleacher Report is the go-to destination for armchair quarterbacks everywhere. Connect to the NFL stories, teams, athletes and highlights that make the game more than a game. You've never been so ready for some football. Download the free Bleacher Report app to catch all the moments that matter in one place. Get the app to get the game.","author_name":"Bleacher Report","badytics":{"video_id":20971,"title":"Simms' Midseason NFL Awards: MVP, Rookie of the Year and More","stream":"featured","published_at":"2017-10-30T19:04:11.543000″,"league":"nfl","id":"0c1c6f74-df4c-482a-b64e-82cbddcb0624″,"editorial":"apple-video"},"ad_stitched_url":null},"media_width":null,"media_url":null,"media_id":null,"media_height":null,"hook_type":"photo","autoplay":false}},"20973″:{"url_hash":"b215c3f05a92a65689c83c797c6881cdd56504bcc6c7dcdfba599f396452a96e","url":"https://vid.bleacherreport.com/videos/20973″,"updated_at":"2017-10-30T21:54:27Z","tag":{"unique_name":"nfl","tag_id":16,"short_name":"NFL","logo":"nfl.png","display_name":"NFL","color2″:"","color1″:""},"status":"active","position":null,"playlist_type":"v","playlist_id":21671,"permalink":"/post/nfl/1547afd1-738b-4b46-936a-7a38818d8187″,"performed_by":"[email protected]","original_url_hash":102827973,"notification":null,"is_locked":false,"is_featured":false,"internal_position":"834.7701280198″,"id_str":"6453651915″,"id":6453651915,"href":"https://djay.bleacherreport.com/playlists/nfl_v/tracks/6453651915″,"hide_from_regions":[],"hidden_attributes":[],"group_tags":[],"flagged":null,"expires_at":null,"created_at":"2017-10-30T21:54:27Z","content_type":"video","content":{"title":"Fantasy Stock Watch After Week 8″,"thumbnail_url":"https://img.bleacherreport.net/cms/media/image/a8/08/db/56/92c7/4122/aeae/f1c694c165de/crop_exact_866861044.jpg?h=344&q=90&w=611″,"metadata":{"video_url":"https://vid.bleacherreport.com/videos/20973/akamai.json","video_id":20973,"title":"Fantasy Stock Watch: Buy or Sell Week 8 Performances","thumbnail_url":"https://img.bleacherreport.net/cms/media/image/a8/08/db/56/92c7/4122/aeae/f1c694c165de/crop_exact_866861044.jpg?h=344&q=90&w=611″,"tags":["apple-video","nfl"],"stub_id":"1547afd1-738b-4b46-936a-7a38818d8187″,"share_url":"https://bleacherreport.com/post/nfl/1547afd1-738b-4b46-936a-7a38818d8187″,"provider_url":"https://bleacherreport.com","provider_name":"Bleacher Report","mp4_url":"https://bleachertrans-a.akamaihd.net/prod-cms-video/prod-cms-video-delivery/66/62/66622302-66da-4699-848b-8eac0d1a44d4/BuySellFIX_800k.mp4″,"hls_url":"https://bleacherreptrans-a.akamaihd.net/prod-cms-video/prod-cms-video-delivery/66/62/66622302-66da-4699-848b-8eac0d1a44d4/BuySellFIX14a6ea93-170e-336d-6258-f12e46f22289.m3u8″,"embed_code":"","duration":45,"description":"Which Week 8 breakout performances were for real? Which fantasy players should you sell high on? Watch above.nnLooking for the best NFL coverage around? Bleacher Report is the go-to destination for armchair quarterbacks everywhere. Connect to the NFL stories, teams, athletes and highlights that make the game more than a game. You've never been so ready for some football. nDownload the free Bleacher Report app to catch all the moments that matter in one place. Get the app to get the game. ","author_name":"Bleacher Report","badytics":{"video_id":20973,"title":"Fantasy Stock Watch: Buy or Sell Week 8 Performances","stream":"featured","published_at":"2017-10-30T19:24:21.367000″,"league":"nfl","id":"1f80fb25-3c5b-4950-ad5e-6525c4ae2375″,"editorial":"apple-video"},"ad_stitched_url":null},"media_width":null,"media_url":null,"media_id":null,"media_height":null,"hook_type":"photo","autoplay":false}}},"video_playlist_status":{"flyin":20973}},"nav":{"items":{"nba":{"url":"/nba","title":"NBA","id":"nba","subLists":["atlantic","central","northwest","pacific","southeast","southwest"],"subLinks":["nba","fantasy-basketball","nba/teams","nba-draft","wnba","nba/archives","nba/odds","https://www.stubhub.com/nba-tickets/grouping/115/?gcid=chDIG-_-geoUS-_-genNBA-_-dt170201-_-cmpBR_Gen-_-partBleacherReport-_-mktgrBRAND"]},"atlantic":{"title":"Atlantic","id":"atlantic","subLists":["boston-celtics","brooklyn-nets","new-york-knicks","philadelphia-76ers","toronto-raptors"]},"boston-celtics":{"url":"/boston-celtics","title":"Boston","id":"boston-celtics"},"brooklyn-nets":{"url":"/brooklyn-nets","title":"Brooklyn","id":"brooklyn-nets"},"new-york-knicks":{"url":"/new-york-knicks","title":"New York","id":"new-york-knicks"},"philadelphia-76ers":{"url":"/philadelphia-76ers","title":"Philadelphia","id":"philadelphia-76ers"},"toronto-raptors":{"url":"/toronto-raptors","title":"Toronto","id":"toronto-raptors"},"central":{"title":"Central","id":"central","subLists":["chicago-bulls","cleveland-cavaliers","detroit-pistons","indiana-pacers","milwaukee-bucks"]},"chicago-bulls":{"url":"/chicago-bulls","title":"Chicago","id":"chicago-bulls"},"cleveland-cavaliers":{"url":"/cleveland-cavaliers","title":"Cleveland","id":"cleveland-cavaliers"},"detroit-pistons":{"url":"/detroit-pistons","title":"Detroit","id":"detroit-pistons"},"indiana-pacers":{"url":"/indiana-pacers","title":"Indiana","id":"indiana-pacers"},"milwaukee-bucks":{"url":"/milwaukee-bucks","title":"Milwaukee","id":"milwaukee-bucks"},"northwest":{"title":"Northwest","id":"northwest","subLists":["denver-nuggets","minnesota-timberwolves","oklahoma-city-thunder","portland-trail-blazers","utah-jazz"]},"denver-nuggets":{"url":"/denver-nuggets","title":"Denver","id":"denver-nuggets"},"minnesota-timberwolves":{"url":"/minnesota-timberwolves","title":"Minnesota","id":"minnesota-timberwolves"},"oklahoma-city-thunder":{"url":"/oklahoma-city-thunder","title":"Oklahoma City","id":"oklahoma-city-thunder"},"portland-trail-blazers":{"url":"/portland-trail-blazers","title":"Portland","id":"portland-trail-blazers"},"utah-jazz":{"url":"/utah-jazz","title":"Utah","id":"utah-jazz"},"pacific":{"title":"Pacific","id":"pacific","subLists":["golden-state-warriors","los-angeles-clippers","los-angeles-lakers","phoenix-suns","sacramento-kings"]},"golden-state-warriors":{"url":"/golden-state-warriors","title":"Golden St","id":"golden-state-warriors"},"los-angeles-clippers":{"url":"/los-angeles-clippers","title":"LA Clippers","id":"los-angeles-clippers"},"los-angeles-lakers":{"url":"/los-angeles-lakers","title":"LA Lakers","id":"los-angeles-lakers"},"phoenix-suns":{"url":"/phoenix-suns","title":"Phoenix","id":"phoenix-suns"},"sacramento-kings":{"url":"/sacramento-kings","title":"Sacramento","id":"sacramento-kings"},"southeast":{"title":"Southeast","id":"southeast","subLists":["atlanta-hawks","charlotte-hornets","miami-heat","orlando-magic","washington-wizards"]},"atlanta-hawks":{"url":"/atlanta-hawks","title":"Atlanta","id":"atlanta-hawks"},"charlotte-hornets":{"url":"/charlotte-hornets","title":"Charlotte","id":"charlotte-hornets"},"miami-heat":{"url":"/miami-heat","title":"Miami","id":"miami-heat"},"orlando-magic":{"url":"/orlando-magic","title":"Orlando","id":"orlando-magic"},"washington-wizards":{"url":"/washington-wizards","title":"Washington","id":"washington-wizards"},"southwest":{"title":"Southwest","id":"southwest","subLists":["dallas-mavericks","houston-rockets","memphis-grizzlies","new-orleans-pelicans","san-antonio-spurs"]},"dallas-mavericks":{"url":"/dallas-mavericks","title":"Dallas","id":"dallas-mavericks"},"houston-rockets":{"url":"/houston-rockets","title":"Houston","id":"houston-rockets"},"memphis-grizzlies":{"url":"/memphis-grizzlies","title":"Memphis","id":"memphis-grizzlies"},"new-orleans-pelicans":{"url":"/new-orleans-pelicans","title":"New Orleans","id":"new-orleans-pelicans"},"san-antonio-spurs":{"url":"/san-antonio-spurs","title":"San Antonio","id":"san-antonio-spurs"},"nfl":{"url":"/nfl","title":"NFL","id":"nfl","subLists":["afc-east","afc-north","afc-south","afc-west","nfc-east","nfc-north","nfc-south","nfc-west"],"subLinks":["nfl","fantasy-football","nfl/teams","nfl-draft","nfl/archives","nfl/odds","https://www.stubhub.com/nfl-tickets/grouping/121/?gcid=chDIG-_-geoUS-_-genNFL-_-dt170201-_-cmpBR_Gen-_-partBleacherReport-_-mktgrBRAND"]},"afc-east":{"title":"AFC East","id":"afc-east","subLists":["buffalo-bills","miami-dolphins","new-england-patriots","new-york-jets"]},"buffalo-bills":{"url":"/buffalo-bills","title":"Buffalo","id":"buffalo-bills"},"miami-dolphins":{"url":"/miami-dolphins","title":"Miami","id":"miami-dolphins"},"new-england-patriots":{"url":"/new-england-patriots","title":"New England","id":"new-england-patriots"},"new-york-jets":{"url":"/new-york-jets","title":"NY Jets","id":"new-york-jets"},"afc-north":{"title":"AFC North","id":"afc-north","subLists":["baltimore-ravens","cincinnati-bengals","cleveland-browns","pittsburgh-steelers"]},"baltimore-ravens":{"url":"/baltimore-ravens","title":"Baltimore","id":"baltimore-ravens"},"cincinnati-bengals":{"url":"/cincinnati-bengals","title":"Cincinnati","id":"cincinnati-bengals"},"cleveland-browns":{"url":"/cleveland-browns","title":"Cleveland","id":"cleveland-browns"},"pittsburgh-steelers":{"url":"/pittsburgh-steelers","title":"Pittsburgh","id":"pittsburgh-steelers"},"afc-south":{"title":"AFC South","id":"afc-south","subLists":["houston-texans","indianapolis-colts","jacksonville-jaguars","tennessee-titans"]},"houston-texans":{"url":"/houston-texans","title":"Houston","id":"houston-texans"},"indianapolis-colts":{"url":"/indianapolis-colts","title":"Indianapolis","id":"indianapolis-colts"},"jacksonville-jaguars":{"url":"/jacksonville-jaguars","title":"Jacksonville","id":"jacksonville-jaguars"},"tennessee-titans":{"url":"/tennessee-titans","title":"Tennessee","id":"tennessee-titans"},"afc-west":{"title":"AFC West","id":"afc-west","subLists":["denver-broncos","kansas-city-chiefs","los-angeles-chargers","oakland-raiders"]},"denver-broncos":{"url":"/denver-broncos","title":"Denver","id":"denver-broncos"},"kansas-city-chiefs":{"url":"/kansas-city-chiefs","title":"Kansas City","id":"kansas-city-chiefs"},"los-angeles-chargers":{"url":"/los-angeles-chargers","title":"Los Angeles","id":"los-angeles-chargers"},"oakland-raiders":{"url":"/oakland-raiders","title":"Oakland","id":"oakland-raiders"},"nfc-east":{"title":"NFC East","id":"nfc-east","subLists":["dallas-cowboys","new-york-giants","philadelphia-eagles","washington-redskins"]},"dallas-cowboys":{"url":"/dallas-cowboys","title":"Dallas","id":"dallas-cowboys"},"new-york-giants":{"url":"/new-york-giants","title":"NY Giants","id":"new-york-giants"},"philadelphia-eagles":{"url":"/philadelphia-eagles","title":"Philadelphia","id":"philadelphia-eagles"},"washington-redskins":{"url":"/washington-redskins","title":"Washington","id":"washington-redskins"},"nfc-north":{"title":"NFC North","id":"nfc-north","subLists":["chicago-bears","detroit-lions","green-bay-packers","minnesota-vikings"]},"chicago-bears":{"url":"/chicago-bears","title":"Chicago","id":"chicago-bears"},"detroit-lions":{"url":"/detroit-lions","title":"Detroit","id":"detroit-lions"},"green-bay-packers":{"url":"/green-bay-packers","title":"Green Bay","id":"green-bay-packers"},"minnesota-vikings":{"url":"/minnesota-vikings","title":"Minnesota","id":"minnesota-vikings"},"nfc-south":{"title":"NFC South","id":"nfc-south","subLists":["atlanta-falcons","carolina-panthers","new-orleans-saints","tampa-bay-buccaneers"]},"atlanta-falcons":{"url":"/atlanta-falcons","title":"Atlanta","id":"atlanta-falcons"},"carolina-panthers":{"url":"/carolina-panthers","title":"Carolina","id":"carolina-panthers"},"new-orleans-saints":{"url":"/new-orleans-saints","title":"New Orleans","id":"new-orleans-saints"},"tampa-bay-buccaneers":{"url":"/tampa-bay-buccaneers","title":"Tampa Bay","id":"tampa-bay-buccaneers"},"nfc-west":{"title":"NFC West","id":"nfc-west","subLists":["arizona-cardinals","los-angeles-rams","san-francisco-49ers","seattle-seahawks"]},"arizona-cardinals":{"url":"/arizona-cardinals","title":"Arizona","id":"arizona-cardinals"},"los-angeles-rams":{"url":"/los-angeles-rams","title":"Los Angeles","id":"los-angeles-rams"},"san-francisco-49ers":{"url":"/san-francisco-49ers","title":"San Francisco","id":"san-francisco-49ers"},"seattle-seahawks":{"url":"/seattle-seahawks","title":"Seattle","id":"seattle-seahawks"},"world-football":{"url":"/world-football","title":"World Football","id":"world-football","subLists":["epl","uefa-champions-league","serie-a","la-liga","mls","international-football","sports-odds"],"subLinks":["world-football","world-football/archives"]},"epl":{"url":"/epl","title":"Premier League","id":"epl","subLists":["arsenal","bournemouth","brighton-hove-albion","burnley","chelsea","crystal-palace","everton","huddersfield-town","leicester-city-foxes","liverpool","manchester-city","manchester-united","newcastle-united","southampton","stoke-city","swansea-city","tottenham-hotspur","watford-fc","west-bromwich","west-ham-united"],"subLinks":["epl","transfer-window","epl/archives"]},"arsenal":{"url":"/arsenal","title":"Arsenal","id":"arsenal"},"bournemouth":{"url":"/bournemouth","title":"Bournemouth","id":"bournemouth"},"brighton-hove-albion":{"url":"/brighton-hove-albion","title":"Brighton and Hove Albion","id":"brighton-hove-albion"},"burnley":{"url":"/burnley","title":"Burnley","id":"burnley"},"chelsea":{"url":"/chelsea","title":"Chelsea","id":"chelsea"},"crystal-palace":{"url":"/crystal-palace","title":"Crystal Palace","id":"crystal-palace"},"everton":{"url":"/everton","title":"Everton","id":"everton"},"huddersfield-town":{"url":"/huddersfield-town","title":"Huddersfield Town","id":"huddersfield-town"},"leicester-city-foxes":{"url":"/leicester-city-foxes","title":"Leicester City","id":"leicester-city-foxes"},"liverpool":{"url":"/liverpool","title":"Liverpool","id":"liverpool"},"manchester-city":{"url":"/manchester-city","title":"Manchester City","id":"manchester-city"},"manchester-united":{"url":"/manchester-united","title":"Manchester United","id":"manchester-united"},"newcastle-united":{"url":"/newcastle-united","title":"Newcastle United","id":"newcastle-united"},"southampton":{"url":"/southampton","title":"Southampton","id":"southampton"},"stoke-city":{"url":"/stoke-city","title":"Stoke City","id":"stoke-city"},"swansea-city":{"url":"/swansea-city","title":"Swansea City","id":"swansea-city"},"tottenham-hotspur":{"url":"/tottenham-hotspur","title":"Tottenham Hotspur","id":"tottenham-hotspur"},"watford-fc":{"url":"/watford-fc","title":"Watford","id":"watford-fc"},"west-bromwich":{"url":"/west-bromwich","title":"West Bromwich Albion","id":"west-bromwich"},"west-ham-united":{"url":"/west-ham-united","title":"West Ham United","id":"west-ham-united"},"uefa-champions-league":{"url":"/uefa-champions-league","title":"Champions League","id":"uefa-champions-league","subLists":["ajax","fc-barcelona","bayern-munich","sl-benfica","borussia-dortmund","celtic","cska-moscow","dynamo-kiev","juventus","manchester-city","as-monaco-fc","napoli","psv-eindhoven","real-madrid","tottenham-hotspur","sporting-portugal","victoria"],"subLinks":["uefa-champions-league","transfer-window","uefa-champions-league/archives"]},"ajax":{"url":"/ajax","title":"Ajax","id":"ajax"},"fc-barcelona":{"url":"/fc-barcelona","title":"Barcelona","id":"fc-barcelona"},"bayern-munich":{"url":"/bayern-munich","title":"Bayern Munich","id":"bayern-munich"},"sl-benfica":{"url":"/sl-benfica","title":"Benfica","id":"sl-benfica"},"borussia-dortmund":{"url":"/borussia-dortmund","title":"Borussia Dortmund","id":"borussia-dortmund"},"celtic":{"url":"/celtic","title":"Celtic","id":"celtic"},"cska-moscow":{"url":"/cska-moscow","title":"CSKA Moscow","id":"cska-moscow"},"dynamo-kiev":{"url":"/dynamo-kiev","title":"Dynamo Kiev","id":"dynamo-kiev"},"juventus":{"url":"/juventus","title":"Juventus","id":"juventus"},"as-monaco-fc":{"url":"/as-monaco-fc","title":"Monaco","id":"as-monaco-fc"},"napoli":{"url":"/napoli","title":"Napoli","id":"napoli"},"psv-eindhoven":{"url":"/psv-eindhoven","title":"PSV Eindhoven","id":"psv-eindhoven"},"real-madrid":{"url":"/real-madrid","title":"Real Madrid","id":"real-madrid"},"sporting-portugal":{"url":"/sporting-portugal","title":"Sporting Portugal","id":"sporting-portugal"},"victoria":{"url":"/victoria","title":"Viktoria","id":"victoria"},"serie-a":{"url":"/serie-a","title":"Serie A","id":"serie-a","subLists":["ac-milan","as-roma","atalanta","benevento-calcio","bologna","cagliari","chievo-verona","fc-crotone","fiorentina","genoa","verona","inter-milan","juventus","lazio","napoli","sampdoria","sbaduolo","spal-2013″,"torino","udinese"],"subLinks":["serie-a","transfer-window","serie-a/archives"]},"ac-milan":{"url":"/ac-milan","title":"AC Milan","id":"ac-milan"},"as-roma":{"url":"/as-roma","title":"AS Roma","id":"as-roma"},"atalanta":{"url":"/atalanta","title":"Atalanta","id":"atalanta"},"benevento-calcio":{"url":"/benevento-calcio","title":"Benevento","id":"benevento-calcio"},"bologna":{"url":"/bologna","title":"Bologna","id":"bologna"},"cagliari":{"url":"/cagliari","title":"Cagliari","id":"cagliari"},"chievo-verona":{"url":"/chievo-verona","title":"Chievo Verona","id":"chievo-verona"},"fc-crotone":{"url":"/fc-crotone","title":"Crotone","id":"fc-crotone"},"fiorentina":{"url":"/fiorentina","title":"Fiorentina","id":"fiorentina"},"genoa":{"url":"/genoa","title":"Genoa","id":"genoa"},"verona":{"url":"/verona","title":"Hellas Verona","id":"verona"},"inter-milan":{"url":"/inter-milan","title":"Inter Milan","id":"inter-milan"},"lazio":{"url":"/lazio","title":"Lazio","id":"lazio"},"sampdoria":{"url":"/sampdoria","title":"Sampdoria","id":"sampdoria"},"sbaduolo":{"url":"/sbaduolo","title":"Sbaduolo","id":"sbaduolo"},"spal-2013″:{"url":"/spal-2013″,"title":"SPAL","id":"spal-2013″},"torino":{"url":"/torino","title":"Torino","id":"torino"},"udinese":{"url":"/udinese","title":"Udinese","id":"udinese"},"la-liga":{"url":"/la-liga","title":"La Liga","id":"la-liga","subLists":["cd-alaves","athletic-club","atletico-madrid","celta-da-vigo","eibar","fc-barcelona","las-palmas-ud","cd-leganes","malaga-cf","rc-deportivo","rcd-espanyol","real-betis","real-madrid","real-sociedad","sevilla","valencia-cf","villarreal-cf"],"subLinks":["la-liga","transfer-window","la-liga/archives"]},"cd-alaves":{"url":"/cd-alaves","title":"Alaves","id":"cd-alaves"},"athletic-club":{"url":"/athletic-club","title":"Athletic Club Bilbao","id":"athletic-club"},"atletico-madrid":{"url":"/atletico-madrid","title":"Atletico Madrid","id":"atletico-madrid"},"celta-da-vigo":{"url":"/celta-da-vigo","title":"Celta de Vigo","id":"celta-da-vigo"},"eibar":{"url":"/eibar","title":"Eibar","id":"eibar"},"las-palmas-ud":{"url":"/las-palmas-ud","title":"Las Palmas","id":"las-palmas-ud"},"cd-leganes":{"url":"/cd-leganes","title":"Leganes","id":"cd-leganes"},"malaga-cf":{"url":"/malaga-cf","title":"Malaga CF","id":"malaga-cf"},"rc-deportivo":{"url":"/rc-deportivo","title":"RC Deportivo","id":"rc-deportivo"},"rcd-espanyol":{"url":"/rcd-espanyol","title":"RCD Espanyol","id":"rcd-espanyol"},"real-betis":{"url":"/real-betis","title":"Real Betis","id":"real-betis"},"real-sociedad":{"url":"/real-sociedad","title":"Real Sociedad","id":"real-sociedad"},"sevilla":{"url":"/sevilla","title":"Sevilla","id":"sevilla"},"valencia-cf":{"url":"/valencia-cf","title":"Valencia CF","id":"valencia-cf"},"villarreal-cf":{"url":"/villarreal-cf","title":"Villarreal CF","id":"villarreal-cf"},"mls":{"url":"/mls","title":"MLS","id":"mls","subLists":["atlanta-united-fc","chicago-fire","colorado-rapids","columbus-crew","dc-united","fc-dallas","houston-dynamo","los-angeles-galaxy","minnesota-united","montreal-impact","new-england-revolution","new-york-red-bulls","new-york-city-fc","orlando-city","philadelphia-union","real-salt-lake","san-jose-earthquakes","seattle-sounders-fc","toronto-fc","sporting-kansas-city","portland-timbers","vancouver-whitecaps"],"subLinks":["mls","mls/archives"]},"atlanta-united-fc":{"url":"/atlanta-united-fc","title":"Atlanta United","id":"atlanta-united-fc"},"chicago-fire":{"url":"/chicago-fire","title":"Chicago Fire","id":"chicago-fire"},"colorado-rapids":{"url":"/colorado-rapids","title":"Colorado Rapids","id":"colorado-rapids"},"columbus-crew":{"url":"/columbus-crew","title":"Columbus Crew","id":"columbus-crew"},"dc-united":{"url":"/dc-united","title":"DC United","id":"dc-united"},"fc-dallas":{"url":"/fc-dallas","title":"FC Dallas","id":"fc-dallas"},"houston-dynamo":{"url":"/houston-dynamo","title":"Houston Dynamo","id":"houston-dynamo"},"los-angeles-galaxy":{"url":"/los-angeles-galaxy","title":"Los Angeles Galaxy","id":"los-angeles-galaxy"},"minnesota-united":{"url":"/minnesota-united","title":"Minnesota United","id":"minnesota-united"},"montreal-impact":{"url":"/montreal-impact","title":"Montreal Impact","id":"montreal-impact"},"new-england-revolution":{"url":"/new-england-revolution","title":"New England Revolution","id":"new-england-revolution"},"new-york-red-bulls":{"url":"/new-york-red-bulls","title":"New York Red Bulls","id":"new-york-red-bulls"},"new-york-city-fc":{"url":"/new-york-city-fc","title":"NYCFC","id":"new-york-city-fc"},"orlando-city":{"url":"/orlando-city","title":"Orlando City","id":"orlando-city"},"philadelphia-union":{"url":"/philadelphia-union","title":"Philadelphia Union","id":"philadelphia-union"},"real-salt-lake":{"url":"/real-salt-lake","title":"Real Salt Lake","id":"real-salt-lake"},"san-jose-earthquakes":{"url":"/san-jose-earthquakes","title":"San Jose Earthquakes","id":"san-jose-earthquakes"},"seattle-sounders-fc":{"url":"/seattle-sounders-fc","title":"Seattle Sounders","id":"seattle-sounders-fc"},"toronto-fc":{"url":"/toronto-fc","title":"Toronto FC","id":"toronto-fc"},"sporting-kansas-city":{"url":"/sporting-kansas-city","title":"Sporting Kansas City","id":"sporting-kansas-city"},"portland-timbers":{"url":"/portland-timbers","title":"Portland Timbers","id":"portland-timbers"},"vancouver-whitecaps":{"url":"/vancouver-whitecaps","title":"Vancouver Whitecaps","id":"vancouver-whitecaps"},"international-football":{"url":"/international-football","title":"International Football","id":"international-football","subLists":["albania-national-football","algeria-national-football","argentina","austria","australia-national-football","belgium-national-football","bosnia-herzegovina-national-football","brazilian-football","cameroon-national-football","chile-national-football","colombia-national-football","costa-rica-national-football","croatia-international-football","czech-republic-national-football","denmark-national-football","ecuador-national-football","england","france","germany","ghana-national-football","greece-national-football","honduras-national-football","hungary-national-football","iceland-national-football","iran-national-football","ireland","italy","ivory-coast-national-football","japan-national-football","mexico-national-football","namibia-national-football","netherlands","new-zealand-national-football","nigeria-national-football","north-korea-national-football","northern-ireland","norway-national-football","paraguay-national-football","poland","portugal-national-football","romania-national-football","russia","scotland","serbia-national-football","slovakia-national-football","slovenia-national-football","south-africa-national-football","south-korea-national-football","spain","sweden","switzerland","turkey-national-football","ukraine","united-states","uruguay-national-football","venezuela-national-football","wales-national-football"],"subLinks":["international-football","international-football/archives"]},"albania-national-football":{"url":"/albania-national-football","title":"Albania","id":"albania-national-football"},"algeria-national-football":{"url":"/algeria-national-football","title":"Algeria","id":"algeria-national-football"},"argentina":{"url":"/argentina","title":"Argentina","id":"argentina"},"austria":{"url":"/austria","title":"Austria","id":"austria"},"australia-national-football":{"url":"/australia-national-football","title":"Australia","id":"australia-national-football"},"belgium-national-football":{"url":"/belgium-national-football","title":"Belgium","id":"belgium-national-football"},"bosnia-herzegovina-national-football":{"url":"/bosnia-herzegovina-national-football","title":"Bosnia-Herzegovina","id":"bosnia-herzegovina-national-football"},"brazilian-football":{"url":"/brazilian-football","title":"Brazil","id":"brazilian-football"},"cameroon-national-football":{"url":"/cameroon-national-football","title":"Cameroon","id":"cameroon-national-football"},"chile-national-football":{"url":"/chile-national-football","title":"Chile","id":"chile-national-football"},"colombia-national-football":{"url":"/colombia-national-football","title":"Colombia","id":"colombia-national-football"},"costa-rica-national-football":{"url":"/costa-rica-national-football","title":"Costa Rica","id":"costa-rica-national-football"},"croatia-international-football":{"url":"/croatia-international-football","title":"Croatia","id":"croatia-international-football"},"czech-republic-national-football":{"url":"/czech-republic-national-football","title":"Czech Republic","id":"czech-republic-national-football"},"denmark-national-football":{"url":"/denmark-national-football","title":"Denmark","id":"denmark-national-football"},"ecuador-national-football":{"url":"/ecuador-national-football","title":"Ecuador","id":"ecuador-national-football"},"england":{"url":"/england","title":"England","id":"england"},"france":{"url":"/france","title":"France","id":"france"},"germany":{"url":"/germany","title":"Germany","id":"germany"},"ghana-national-football":{"url":"/ghana-national-football","title":"Ghana","id":"ghana-national-football"},"greece-national-football":{"url":"/greece-national-football","title":"Greece","id":"greece-national-football"},"honduras-national-football":{"url":"/honduras-national-football","title":"Honduras","id":"honduras-national-football"},"hungary-national-football":{"url":"/hungary-national-football","title":"Hungary","id":"hungary-national-football"},"iceland-national-football":{"url":"/iceland-national-football","title":"Iceland","id":"iceland-national-football"},"iran-national-football":{"url":"/iran-national-football","title":"Iran","id":"iran-national-football"},"ireland":{"url":"/ireland","title":"Ireland","id":"ireland"},"italy":{"url":"/italy","title":"Italy","id":"italy"},"ivory-coast-national-football":{"url":"/ivory-coast-national-football","title":"Ivory Coast","id":"ivory-coast-national-football"},"japan-national-football":{"url":"/japan-national-football","title":"Japan","id":"japan-national-football"},"mexico-national-football":{"url":"/mexico-national-football","title":"Mexico","id":"mexico-national-football"},"namibia-national-football":{"url":"/namibia-national-football","title":"Namibia","id":"namibia-national-football"},"netherlands":{"url":"/netherlands","title":"Netherlands","id":"netherlands"},"new-zealand-national-football":{"url":"/new-zealand-national-football","title":"New Zealand","id":"new-zealand-national-football"},"nigeria-national-football":{"url":"/nigeria-national-football","title":"Nigeria","id":"nigeria-national-football"},"north-korea-national-football":{"url":"/north-korea-national-football","title":"North Korea","id":"north-korea-national-football"},"northern-ireland":{"url":"/northern-ireland","title":"Northern Ireland","id":"northern-ireland"},"norway-national-football":{"url":"/norway-national-football","title":"Norway","id":"norway-national-football"},"paraguay-national-football":{"url":"/paraguay-national-football","title":"Paraguay","id":"paraguay-national-football"},"poland":{"url":"/poland","title":"Poland","id":"poland"},"portugal-national-football":{"url":"/portugal-national-football","title":"Portugal","id":"portugal-national-football"},"romania-national-football":{"url":"/romania-national-football","title":"Romania","id":"romania-national-football"},"russia":{"url":"/russia","title":"Russia","id":"russia"},"scotland":{"url":"/scotland","title":"Scotland","id":"scotland"},"serbia-national-football":{"url":"/serbia-national-football","title":"Serbia","id":"serbia-national-football"},"slovakia-national-football":{"url":"/slovakia-national-football","title":"Slovakia","id":"slovakia-national-football"},"slovenia-national-football":{"url":"/slovenia-national-football","title":"Slovenia","id":"slovenia-national-football"},"south-africa-national-football":{"url":"/south-africa-national-football","title":"South Africa","id":"south-africa-national-football"},"south-korea-national-football":{"url":"/south-korea-national-football","title":"South Korea","id":"south-korea-national-football"},"spain":{"url":"/spain","title":"Spain","id":"spain"},"sweden":{"url":"/sweden","title":"Sweden","id":"sweden"},"switzerland":{"url":"/switzerland","title":"Switzerland","id":"switzerland"},"turkey-national-football":{"url":"/turkey-national-football","title":"Turkey","id":"turkey-national-football"},"ukraine":{"url":"/ukraine","title":"Ukraine","id":"ukraine"},"united-states":{"url":"/united-states","title":"United States","id":"united-states"},"uruguay-national-football":{"url":"/uruguay-national-football","title":"Uruguay","id":"uruguay-national-football"},"venezuela-national-football":{"url":"/venezuela-national-football","title":"Venezuela","id":"venezuela-national-football"},"wales-national-football":{"url":"/wales-national-football","title":"Wales","id":"wales-national-football"},"sports-odds":{"url":"/sports-odds","title":"Odds","id":"sports-odds"},"college-football":{"url":"/college-football","title":"CFB","id":"college-football","subLists":["american-athletic-conference-football","acc-football","big-12-football","big-10-football","pac-12-football","sec-football","independents-football"],"subLinks":["college-football","recruiting","college-football/teams","college-football/archives","https://www.stubhub.com/ncaa-football-tickets/grouping/122/?gcid=chDIG-_-geoUS-_-genNCAAF-_-dt170201-_-cmpBR_Gen-_-partBleacherReport-_-mktgrBRAND"]},"american-athletic-conference-football":{"url":"/american-athletic-conference-football","title":"AAC","id":"american-athletic-conference-football","subLists":["cincinnati-bearcats-football","uconn-football","east-carolina-football","houston-cougars-football","memphis-tigers-football","navy-football","smu-mustangs-football","south-florida-bulls-football","temple-football","tulane-football","tulsa-football","ucf-knights-football"]},"cincinnati-bearcats-football":{"url":"/cincinnati-bearcats-football","title":"Cincinnati","id":"cincinnati-bearcats-football"},"uconn-football":{"url":"/uconn-football","title":"Connecticut","id":"uconn-football"},"east-carolina-football":{"url":"/east-carolina-football","title":"East Carolina","id":"east-carolina-football"},"houston-cougars-football":{"url":"/houston-cougars-football","title":"Houston","id":"houston-cougars-football"},"memphis-tigers-football":{"url":"/memphis-tigers-football","title":"Memphis","id":"memphis-tigers-football"},"navy-football":{"url":"/navy-football","title":"Navy","id":"navy-football"},"smu-mustangs-football":{"url":"/smu-mustangs-football","title":"SMU","id":"smu-mustangs-football"},"south-florida-bulls-football":{"url":"/south-florida-bulls-football","title":"South Florida","id":"south-florida-bulls-football"},"temple-football":{"url":"/temple-football","title":"Temple","id":"temple-football"},"tulane-football":{"url":"/tulane-football","title":"Tulane","id":"tulane-football"},"tulsa-football":{"url":"/tulsa-football","title":"Tulsa","id":"tulsa-football"},"ucf-knights-football":{"url":"/ucf-knights-football","title":"UCF","id":"ucf-knights-football"},"acc-football":{"url":"/acc-football","title":"ACC","id":"acc-football","subLists":["boston-college-football","clemson-football","duke-football","florida-state-football","georgia-tech-football","louisville-cardinals-football","miami-hurricanes-football","unc-football","nc-state-football","pitt-football","syracuse-football","uva-football","virginia-tech-football","wake-forest-football"],"subLinks":["acc-football","acc-football/archives"]},"boston-college-football":{"url":"/boston-college-football","title":"Boston College","id":"boston-college-football"},"clemson-football":{"url":"/clemson-football","title":"Clemson","id":"clemson-football"},"duke-football":{"url":"/duke-football","title":"Duke","id":"duke-football"},"florida-state-football":{"url":"/florida-state-football","title":"Florida St","id":"florida-state-football"},"georgia-tech-football":{"url":"/georgia-tech-football","title":"Georgia Tech","id":"georgia-tech-football"},"louisville-cardinals-football":{"url":"/louisville-cardinals-football","title":"Louisville","id":"louisville-cardinals-football"},"miami-hurricanes-football":{"url":"/miami-hurricanes-football","title":"Miami (FL)","id":"miami-hurricanes-football"},"unc-football":{"url":"/unc-football","title":"North Carolina","id":"unc-football"},"nc-state-football":{"url":"/nc-state-football","title":"NC State","id":"nc-state-football"},"pitt-football":{"url":"/pitt-football","title":"Pittsburgh","id":"pitt-football"},"syracuse-football":{"url":"/syracuse-football","title":"Syracuse","id":"syracuse-football"},"uva-football":{"url":"/uva-football","title":"Virginia","id":"uva-football"},"virginia-tech-football":{"url":"/virginia-tech-football","title":"Virginia Tech","id":"virginia-tech-football"},"wake-forest-football":{"url":"/wake-forest-football","title":"Wake Forest","id":"wake-forest-football"},"big-12-football":{"url":"/big-12-football","title":"Big 12″,"id":"big-12-football","subLists":["baylor-football","iowa-state-football","kansas-jayhawks-football","kansas-state-football","oklahoma-sooners-football","oklahoma-state-football","tcu-football","texas-longhorns-football","texas-tech-football","wvu-football"],"subLinks":["big-12-football","big-12-football/archives"]},"baylor-football":{"url":"/baylor-football","title":"Baylor","id":"baylor-football"},"iowa-state-football":{"url":"/iowa-state-football","title":"Iowa St","id":"iowa-state-football"},"kansas-jayhawks-football":{"url":"/kansas-jayhawks-football","title":"Kansas","id":"kansas-jayhawks-football"},"kansas-state-football":{"url":"/kansas-state-football","title":"Kansas St","id":"kansas-state-football"},"oklahoma-sooners-football":{"url":"/oklahoma-sooners-football","title":"Oklahoma","id":"oklahoma-sooners-football"},"oklahoma-state-football":{"url":"/oklahoma-state-football","title":"Oklahoma St","id":"oklahoma-state-football"},"tcu-football":{"url":"/tcu-football","title":"TCU","id":"tcu-football"},"texas-longhorns-football":{"url":"/texas-longhorns-football","title":"Texas","id":"texas-longhorns-football"},"texas-tech-football":{"url":"/texas-tech-football","title":"Texas Tech","id":"texas-tech-football"},"wvu-football":{"url":"/wvu-football","title":"West Virginia","id":"wvu-football"},"big-10-football":{"url":"/big-10-football","title":"Big Ten","id":"big-10-football","subLists":["illinois-fighting-illini-football","indiana-hoosiers-football","iowa-hawkeyes-football","maryland-terrapins-football","michigan-wolverines-football","michigan-state-football","minnesota-golden-gophers-football","nebraska-cornhuskers-football","northwestern-football","ohio-state-football","penn-state-football","purdue-football","rutgers-football","wisconsin-badgers-football"],"subLinks":["big-10-football","big-10-football/archives"]},"illinois-fighting-illini-football":{"url":"/illinois-fighting-illini-football","title":"Illinois","id":"illinois-fighting-illini-football"},"indiana-hoosiers-football":{"url":"/indiana-hoosiers-football","title":"Indiana","id":"indiana-hoosiers-football"},"iowa-hawkeyes-football":{"url":"/iowa-hawkeyes-football","title":"Iowa","id":"iowa-hawkeyes-football"},"maryland-terrapins-football":{"url":"/maryland-terrapins-football","title":"Maryland","id":"maryland-terrapins-football"},"michigan-wolverines-football":{"url":"/michigan-wolverines-football","title":"Michigan","id":"michigan-wolverines-football"},"michigan-state-football":{"url":"/michigan-state-football","title":"Michigan St","id":"michigan-state-football"},"minnesota-golden-gophers-football":{"url":"/minnesota-golden-gophers-football","title":"Minnesota","id":"minnesota-golden-gophers-football"},"nebraska-cornhuskers-football":{"url":"/nebraska-cornhuskers-football","title":"Nebraska","id":"nebraska-cornhuskers-football"},"northwestern-football":{"url":"/northwestern-football","title":"Northwestern","id":"northwestern-football"},"ohio-state-football":{"url":"/ohio-state-football","title":"Ohio St","id":"ohio-state-football"},"penn-state-football":{"url":"/penn-state-football","title":"Penn St","id":"penn-state-football"},"purdue-football":{"url":"/purdue-football","title":"Purdue","id":"purdue-football"},"rutgers-football":{"url":"/rutgers-football","title":"Rutgers","id":"rutgers-football"},"wisconsin-badgers-football":{"url":"/wisconsin-badgers-football","title":"Wisconsin","id":"wisconsin-badgers-football"},"pac-12-football":{"url":"/pac-12-football","title":"Pacific-12″,"id":"pac-12-football","subLists":["arizona-wildcats-football","arizona-state-football","cal-bears-football","colorado-buffaloes-football","oregon-ducks-football","oregon-state-football","stanford-football","ucla-football","usc-football","utah-utes-football","washington-huskies-football","washington-state-football"],"subLinks":["pac-12-football","pac-10-football/archives"]},"arizona-wildcats-football":{"url":"/arizona-wildcats-football","title":"Arizona","id":"arizona-wildcats-football"},"arizona-state-football":{"url":"/arizona-state-football","title":"Arizona St","id":"arizona-state-football"},"cal-bears-football":{"url":"/cal-bears-football","title":"California","id":"cal-bears-football"},"colorado-buffaloes-football":{"url":"/colorado-buffaloes-football","title":"Colorado","id":"colorado-buffaloes-football"},"oregon-ducks-football":{"url":"/oregon-ducks-football","title":"Oregon","id":"oregon-ducks-football"},"oregon-state-football":{"url":"/oregon-state-football","title":"Oregon St","id":"oregon-state-football"},"stanford-football":{"url":"/stanford-football","title":"Stanford","id":"stanford-football"},"ucla-football":{"url":"/ucla-football","title":"UCLA","id":"ucla-football"},"usc-football":{"url":"/usc-football","title":"USC","id":"usc-football"},"utah-utes-football":{"url":"/utah-utes-football","title":"Utah","id":"utah-utes-football"},"washington-huskies-football":{"url":"/washington-huskies-football","title":"Washington","id":"washington-huskies-football"},"washington-state-football":{"url":"/washington-state-football","title":"Washington St","id":"washington-state-football"},"sec-football":{"url":"/sec-football","title":"SEC","id":"sec-football","subLists":["alabama-crimson-tide-football","arkansas-razorbacks-football","auburn-football","florida-gators-football","georgia-bulldogs-football","kentucky-wildcats-football","lsu-football","ole-miss-football","mississippi-state-football","missouri-tigers-football","south-carolina-football","tennessee-volunteers-football","texas-am-football","vanderbilt-football"],"subLinks":["sec-football","sec-football/archives"]},"alabama-crimson-tide-football":{"url":"/alabama-crimson-tide-football","title":"Alabama","id":"alabama-crimson-tide-football"},"arkansas-razorbacks-football":{"url":"/arkansas-razorbacks-football","title":"Arkansas","id":"arkansas-razorbacks-football"},"auburn-football":{"url":"/auburn-football","title":"Auburn","id":"auburn-football"},"florida-gators-football":{"url":"/florida-gators-football","title":"Florida","id":"florida-gators-football"},"georgia-bulldogs-football":{"url":"/georgia-bulldogs-football","title":"Georgia","id":"georgia-bulldogs-football"},"kentucky-wildcats-football":{"url":"/kentucky-wildcats-football","title":"Kentucky","id":"kentucky-wildcats-football"},"lsu-football":{"url":"/lsu-football","title":"LSU","id":"lsu-football"},"ole-miss-football":{"url":"/ole-miss-football","title":"Mississippi","id":"ole-miss-football"},"mississippi-state-football":{"url":"/mississippi-state-football","title":"Mississippi St","id":"mississippi-state-football"},"missouri-tigers-football":{"url":"/missouri-tigers-football","title":"Missouri","id":"missouri-tigers-football"},"south-carolina-football":{"url":"/south-carolina-football","title":"South Carolina","id":"south-carolina-football"},"tennessee-volunteers-football":{"url":"/tennessee-volunteers-football","title":"Tennessee","id":"tennessee-volunteers-football"},"texas-am-football":{"url":"/texas-am-football","title":"Texas A&M","id":"texas-am-football"},"vanderbilt-football":{"url":"/vanderbilt-football","title":"Vanderbilt","id":"vanderbilt-football"},"independents-football":{"url":"/independents-football","title":"Independents","id":"independents-football","subLists":["army-football","byu-football","notre-dame-football"],"subLinks":["independents-football","independents-football/archives"]},"army-football":{"url":"/army-football","title":"Army","id":"army-football"},"byu-football":{"url":"/byu-football","title":"Brigham Young","id":"byu-football"},"notre-dame-football":{"url":"/notre-dame-football","title":"Notre Dame","id":"notre-dame-football"},"mlb":{"url":"/mlb","title":"MLB","id":"mlb","subLists":["al-east","al-central","al-west","nl-east","nl-central","nl-west"],"subLinks":["mlb","fantasy-baseball","mlb/teams","mlb/archives","mlb/odds","https://www.stubhub.com/mlb-tickets/grouping/81/?gcid=chDIG-_-geoUS-_-genMLB-_-dt170201-_-cmpBR_Gen-_-partBleacherReport-_-mktgrBRAND"]},"al-east":{"title":"AL East","id":"al-east","subLists":["baltimore-orioles","boston-red-sox","new-york-yankees","tampa-bay-rays","toronto-blue-jays"]},"baltimore-orioles":{"url":"/baltimore-orioles","title":"Baltimore","id":"baltimore-orioles"},"boston-red-sox":{"url":"/boston-red-sox","title":"Boston","id":"boston-red-sox"},"new-york-yankees":{"url":"/new-york-yankees","title":"NY Yankees","id":"new-york-yankees"},"tampa-bay-rays":{"url":"/tampa-bay-rays","title":"Tampa Bay","id":"tampa-bay-rays"},"toronto-blue-jays":{"url":"/toronto-blue-jays","title":"Toronto","id":"toronto-blue-jays"},"al-central":{"title":"AL Central","id":"al-central","subLists":["chicago-white-sox","cleveland-indians","detroit-tigers","kansas-city-royals","minnesota-twins"]},"chicago-white-sox":{"url":"/chicago-white-sox","title":"Chi White Sox","id":"chicago-white-sox"},"cleveland-indians":{"url":"/cleveland-indians","title":"Cleveland","id":"cleveland-indians"},"detroit-tigers":{"url":"/detroit-tigers","title":"Detroit","id":"detroit-tigers"},"kansas-city-royals":{"url":"/kansas-city-royals","title":"Kansas City","id":"kansas-city-royals"},"minnesota-twins":{"url":"/minnesota-twins","title":"Minnesota","id":"minnesota-twins"},"al-west":{"title":"AL West","id":"al-west","subLists":["houston-astros","los-angeles-angels","oakland-athletics","seattle-mariners","texas-rangers"]},"houston-astros":{"url":"/houston-astros","title":"Houston","id":"houston-astros"},"los-angeles-angels":{"url":"/los-angeles-angels","title":"LA Angels","id":"los-angeles-angels"},"oakland-athletics":{"url":"/oakland-athletics","title":"Oakland","id":"oakland-athletics"},"seattle-mariners":{"url":"/seattle-mariners","title":"Seattle","id":"seattle-mariners"},"texas-rangers":{"url":"/texas-rangers","title":"Texas","id":"texas-rangers"},"nl-east":{"title":"NL East","id":"nl-east","subLists":["atlanta-braves","miami-marlins","new-york-mets","philadelphia-phillies","washington-nationals"]},"atlanta-braves":{"url":"/atlanta-braves","title":"Atlanta","id":"atlanta-braves"},"miami-marlins":{"url":"/miami-marlins","title":"Miami","id":"miami-marlins"},"new-york-mets":{"url":"/new-york-mets","title":"NY Mets","id":"new-york-mets"},"philadelphia-phillies":{"url":"/philadelphia-phillies","title":"Philadelphia","id":"philadelphia-phillies"},"washington-nationals":{"url":"/washington-nationals","title":"Washington","id":"washington-nationals"},"nl-central":{"title":"NL Central","id":"nl-central","subLists":["chicago-cubs","cincinnati-reds","milwaukee-brewers","pittsburgh-pirates","st-louis-cardinals"]},"chicago-cubs":{"url":"/chicago-cubs","title":"Chi Cubs","id":"chicago-cubs"},"cincinnati-reds":{"url":"/cincinnati-reds","title":"Cincinnati","id":"cincinnati-reds"},"milwaukee-brewers":{"url":"/milwaukee-brewers","title":"Milwaukee","id":"milwaukee-brewers"},"pittsburgh-pirates":{"url":"/pittsburgh-pirates","title":"Pittsburgh","id":"pittsburgh-pirates"},"st-louis-cardinals":{"url":"/st-louis-cardinals","title":"St Louis","id":"st-louis-cardinals"},"nl-west":{"title":"NL West","id":"nl-west","subLists":["arizona-diamondbacks","colorado-rockies","los-angeles-dodgers","san-diego-padres","san-francisco-giants"]},"arizona-diamondbacks":{"url":"/arizona-diamondbacks","title":"Arizona","id":"arizona-diamondbacks"},"colorado-rockies":{"url":"/colorado-rockies","title":"Colorado","id":"colorado-rockies"},"los-angeles-dodgers":{"url":"/los-angeles-dodgers","title":"LA Dodgers","id":"los-angeles-dodgers"},"san-diego-padres":{"url":"/san-diego-padres","title":"San Diego","id":"san-diego-padres"},"san-francisco-giants":{"url":"/san-francisco-giants","title":"San Francisco","id":"san-francisco-giants"},"nhl":{"url":"/nhl","title":"NHL","id":"nhl","subLists":["nhl-atlantic","nhl-central","nhl-pacific","nhl-metropolitan"],"subLinks":["nhl","nhl-draft","nhl/teams","nhl/archives","nhl/odds","https://www.stubhub.com/nhl-tickets/grouping/144/?gcid=chDIG-_-geoUS-_-genNHL-_-dt170201-_-cmpBR_Gen-_-partBleacherReport-_-mktgrBRAND"]},"nhl-atlantic":{"title":"NHL Atlantic","id":"nhl-atlantic","subLists":["boston-bruins","buffalo-sabres","detroit-red-wings","florida-panthers","montreal-canadiens","ottawa-senators","tampa-bay-lightning","toronto-maple-leafs"]},"boston-bruins":{"url":"/boston-bruins","title":"Boston","id":"boston-bruins"},"buffalo-sabres":{"url":"/buffalo-sabres","title":"Buffalo","id":"buffalo-sabres"},"detroit-red-wings":{"url":"/detroit-red-wings","title":"Detroit","id":"detroit-red-wings"},"florida-panthers":{"url":"/florida-panthers","title":"Florida","id":"florida-panthers"},"montreal-canadiens":{"url":"/montreal-canadiens","title":"Montreal","id":"montreal-canadiens"},"ottawa-senators":{"url":"/ottawa-senators","title":"Ottawa","id":"ottawa-senators"},"tampa-bay-lightning":{"url":"/tampa-bay-lightning","title":"Tampa Bay","id":"tampa-bay-lightning"},"toronto-maple-leafs":{"url":"/toronto-maple-leafs","title":"Toronto","id":"toronto-maple-leafs"},"nhl-central":{"title":"NHL Central","id":"nhl-central","subLists":["chicago-blackhawks","colorado-avalanche","dallas-stars","minnesota-wild","nashville-predators","st-louis-blues","winnipeg-jets"]},"chicago-blackhawks":{"url":"/chicago-blackhawks","title":"Chicago","id":"chicago-blackhawks"},"colorado-avalanche":{"url":"/colorado-avalanche","title":"Colorado","id":"colorado-avalanche"},"dallas-stars":{"url":"/dallas-stars","title":"Dallas","id":"dallas-stars"},"minnesota-wild":{"url":"/minnesota-wild","title":"Minnesota","id":"minnesota-wild"},"nashville-predators":{"url":"/nashville-predators","title":"Nashville","id":"nashville-predators"},"st-louis-blues":{"url":"/st-louis-blues","title":"St. Louis","id":"st-louis-blues"},"winnipeg-jets":{"url":"/winnipeg-jets","title":"Winnipeg","id":"winnipeg-jets"},"nhl-pacific":{"title":"NHL Pacific","id":"nhl-pacific","subLists":["anaheim-ducks","arizona-coyotes","calgary-flames","edmonton-oilers","los-angeles-kings","san-jose-sharks","vancouver-canucks","vegas-golden-knights"]},"anaheim-ducks":{"url":"/anaheim-ducks","title":"Anaheim","id":"anaheim-ducks"},"arizona-coyotes":{"url":"/arizona-coyotes","title":"Arizona","id":"arizona-coyotes"},"calgary-flames":{"url":"/calgary-flames","title":"Calgary","id":"calgary-flames"},"edmonton-oilers":{"url":"/edmonton-oilers","title":"Edmonton","id":"edmonton-oilers"},"los-angeles-kings":{"url":"/los-angeles-kings","title":"Los Angeles","id":"los-angeles-kings"},"san-jose-sharks":{"url":"/san-jose-sharks","title":"San Jose","id":"san-jose-sharks"},"vancouver-canucks":{"url":"/vancouver-canucks","title":"Vancouver","id":"vancouver-canucks"},"vegas-golden-knights":{"url":"/vegas-golden-knights","title":"Vegas","id":"vegas-golden-knights"},"nhl-metropolitan":{"title":"NHL Metropolitan","id":"nhl-metropolitan","subLists":["carolina-hurricanes","columbus-blue-jackets","new-jersey-devils","new-york-islanders","new-york-rangers","philadelphia-flyers","pittsburgh-penguins","washington-capitals"]},"carolina-hurricanes":{"url":"/carolina-hurricanes","title":"Carolina","id":"carolina-hurricanes"},"columbus-blue-jackets":{"url":"/columbus-blue-jackets","title":"Columbus","id":"columbus-blue-jackets"},"new-jersey-devils":{"url":"/new-jersey-devils","title":"New Jersey","id":"new-jersey-devils"},"new-york-islanders":{"url":"/new-york-islanders","title":"NY Islanders","id":"new-york-islanders"},"new-york-rangers":{"url":"/new-york-rangers","title":"NY Rangers","id":"new-york-rangers"},"philadelphia-flyers":{"url":"/philadelphia-flyers","title":"Philadelphia","id":"philadelphia-flyers"},"pittsburgh-penguins":{"url":"/pittsburgh-penguins","title":"Pittsburgh","id":"pittsburgh-penguins"},"washington-capitals":{"url":"/washington-capitals","title":"Washington","id":"washington-capitals"},"wwe":{"url":"/wwe","title":"WWE","id":"wwe","subLists":["wwe-survivor-series","pro-wrestling","tna-wrestling"],"subLinks":["wwe","wwe-tlc","wwe/archives"]},"wwe-survivor-series":{"url":"/wwe-survivor-series","title":"WWE Survivor Series","id":"wwe-survivor-series"},"pro-wrestling":{"url":"/pro-wrestling","title":"More Wrestling","id":"pro-wrestling","subLists":["pro-wrestling","pro-wrestling/archives"]},"pro-wrestling/archives":{"url":"/pro-wrestling/archives","title":"Archives","id":"pro-wrestling/archives"},"tna-wrestling":{"url":"/tna-wrestling","title":"TNA","id":"tna-wrestling","subLists":["tna-wrestling","tna-wrestling/archives"]},"tna-wrestling/archives":{"url":"/tna-wrestling/archives","title":"Archives","id":"tna-wrestling/archives"},"mma":{"url":"/mma","title":"MMA","id":"mma","subLists":["ufc-217″],"subLinks":["mma","ufc/archives","mma/odds"]},"ufc-217″:{"url":"/ufc-217″,"title":"UFC 217″,"id":"ufc-217″},"nascar":{"url":"/nascar","title":"NASCAR","id":"nascar"},"golf":{"url":"/golf","title":"Golf","id":"golf","subLinks":["golf","golf/archives"]},"tennis":{"url":"/tennis","title":"Tennis","id":"tennis","subLinks":["tennis","tennis/archives"]},"college-basketball":{"url":"/college-basketball","title":"CBB","id":"college-basketball","subLists":["american-athletic-conference-basketball","acc-basketball","atlantic-ten-basketball","big-12-basketball","big-east-basketball","big-10-basketball","pac-12-basketball","sec-basketball"],"subLinks":["college-basketball","college-basketball-recruiting","college-basketball/teams","college-basketball/archives","https://www.stubhub.com/ncaa-basketball-tickets/grouping/333/?gcid=chDIG-_-geoUS-_-genNCAAB-_-dt170201-_-cmpBR_Gen-_-partBleacherReport-_-mktgrBRAND","womens-college-basketball"]},"american-athletic-conference-basketball":{"url":"/american-athletic-conference-basketball","title":"AAC","id":"american-athletic-conference-basketball","subLists":["cincinnati-bearcats-basketball","uconn-basketball","east-carolina-basketball","houston-cougars-basketball","memphis-tigers-basketball","south-florida-bulls-basketball","smu-basketball","temple-basketball","tulane-basketball","tulsa-golden-hurricane-basketball","ucf-basketball"]},"cincinnati-bearcats-basketball":{"url":"/cincinnati-bearcats-basketball","title":"Cincinnati","id":"cincinnati-bearcats-basketball"},"uconn-basketball":{"url":"/uconn-basketball","title":"Connecticut","id":"uconn-basketball"},"east-carolina-basketball":{"url":"/east-carolina-basketball","title":"East Carolina","id":"east-carolina-basketball"},"houston-cougars-basketball":{"url":"/houston-cougars-basketball","title":"Houston","id":"houston-cougars-basketball"},"memphis-tigers-basketball":{"url":"/memphis-tigers-basketball","title":"Memphis","id":"memphis-tigers-basketball"},"south-florida-bulls-basketball":{"url":"/south-florida-bulls-basketball","title":"South Florida","id":"south-florida-bulls-basketball"},"smu-basketball":{"url":"/smu-basketball","title":"SMU","id":"smu-basketball"},"temple-basketball":{"url":"/temple-basketball","title":"Temple","id":"temple-basketball"},"tulane-basketball":{"url":"/tulane-basketball","title":"Tulane","id":"tulane-basketball"},"tulsa-golden-hurricane-basketball":{"url":"/tulsa-golden-hurricane-basketball","title":"Tulsa","id":"tulsa-golden-hurricane-basketball"},"ucf-basketball":{"url":"/ucf-basketball","title":"UCF","id":"ucf-basketball"},"acc-basketball":{"url":"/acc-basketball","title":"ACC","id":"acc-basketball","subLists":["boston-college-basketball","clemson-basketball","duke-basketball","florida-state-basketball","georgia-tech-basketball","louisville-cardinals-basketball","miami-hurricanes-basketball","unc-basketball","nc-state-basketball","notre-dame-basketball","pitt-basketball","syracuse-basketball","uva-basketball","virginia-tech-basketball","wake-forest-basketball"],"subLinks":["acc-basketball","acc-basketball/archives"]},"boston-college-basketball":{"url":"/boston-college-basketball","title":"Boston College","id":"boston-college-basketball"},"clemson-basketball":{"url":"/clemson-basketball","title":"Clemson","id":"clemson-basketball"},"duke-basketball":{"url":"/duke-basketball","title":"Duke","id":"duke-basketball"},"florida-state-basketball":{"url":"/florida-state-basketball","title":"Florida St","id":"florida-state-basketball"},"georgia-tech-basketball":{"url":"/georgia-tech-basketball","title":"Georgia Tech","id":"georgia-tech-basketball"},"louisville-cardinals-basketball":{"url":"/louisville-cardinals-basketball","title":"Louisville","id":"louisville-cardinals-basketball"},"miami-hurricanes-basketball":{"url":"/miami-hurricanes-basketball","title":"Miami (FL)","id":"miami-hurricanes-basketball"},"unc-basketball":{"url":"/unc-basketball","title":"North Carolina","id":"unc-basketball"},"nc-state-basketball":{"url":"/nc-state-basketball","title":"NC State","id":"nc-state-basketball"},"notre-dame-basketball":{"url":"/notre-dame-basketball","title":"Notre Dame","id":"notre-dame-basketball"},"pitt-basketball":{"url":"/pitt-basketball","title":"Pittsburgh","id":"pitt-basketball"},"syracuse-basketball":{"url":"/syracuse-basketball","title":"Syracuse","id":"syracuse-basketball"},"uva-basketball":{"url":"/uva-basketball","title":"Virginia","id":"uva-basketball"},"virginia-tech-basketball":{"url":"/virginia-tech-basketball","title":"Virginia Tech","id":"virginia-tech-basketball"},"wake-forest-basketball":{"url":"/wake-forest-basketball","title":"Wake Forest","id":"wake-forest-basketball"},"atlantic-ten-basketball":{"url":"/atlantic-ten-basketball","title":"Atlantic 10″,"id":"atlantic-ten-basketball","subLists":["davidson-basketball","dayton-basketball","duquesne-basketball","fordham-basketball","george-mason-basketball","gw-basketball","la-salle-basketball","umbad-basketball","rhode-island-rams-basketball","richmond-spiders-basketball","saint-louis-billikens-basketball","st-josephs-basketball","st-bonaventure-basketball","virginia-commonwealth-basketball"],"subLinks":["atlantic-ten-basketball","atlantic-ten-basketball/archives"]},"davidson-basketball":{"url":"/davidson-basketball","title":"Davidson","id":"davidson-basketball"},"dayton-basketball":{"url":"/dayton-basketball","title":"Dayton","id":"dayton-basketball"},"duquesne-basketball":{"url":"/duquesne-basketball","title":"Duquesne","id":"duquesne-basketball"},"fordham-basketball":{"url":"/fordham-basketball","title":"Fordham","id":"fordham-basketball"},"george-mason-basketball":{"url":"/george-mason-basketball","title":"George Mason ","id":"george-mason-basketball"},"gw-basketball":{"url":"/gw-basketball","title":"George Washington","id":"gw-basketball"},"la-salle-basketball":{"url":"/la-salle-basketball","title":"La Salle","id":"la-salle-basketball"},"umbad-basketball":{"url":"/umbad-basketball","title":"Mbadachusetts","id":"umbad-basketball"},"rhode-island-rams-basketball":{"url":"/rhode-island-rams-basketball","title":"Rhode Island","id":"rhode-island-rams-basketball"},"richmond-spiders-basketball":{"url":"/richmond-spiders-basketball","title":"Richmond","id":"richmond-spiders-basketball"},"saint-louis-billikens-basketball":{"url":"/saint-louis-billikens-basketball","title":"Saint Louis","id":"saint-louis-billikens-basketball"},"st-josephs-basketball":{"url":"/st-josephs-basketball","title":"St. Joseph's","id":"st-josephs-basketball"},"st-bonaventure-basketball":{"url":"/st-bonaventure-basketball","title":"St. Bonaventure","id":"st-bonaventure-basketball"},"virginia-commonwealth-basketball":{"url":"/virginia-commonwealth-basketball","title":"Virginia Commonwealth","id":"virginia-commonwealth-basketball"},"big-12-basketball":{"url":"/big-12-basketball","title":"Big 12″,"id":"big-12-basketball","subLists":["baylor-basketball","iowa-state-basketball","kansas-jayhawks-basketball","kansas-state-basketball","oklahoma-sooners-basketball","oklahoma-state-basketball","tcu-basketball","texas-longhorns-basketball","texas-tech-basketball","wvu-basketball"],"subLinks":["big-12-basketball","big-12-basketball/archives"]},"baylor-basketball":{"url":"/baylor-basketball","title":"Baylor","id":"baylor-basketball"},"iowa-state-basketball":{"url":"/iowa-state-basketball","title":"Iowa St","id":"iowa-state-basketball"},"kansas-jayhawks-basketball":{"url":"/kansas-jayhawks-basketball","title":"Kansas","id":"kansas-jayhawks-basketball"},"kansas-state-basketball":{"url":"/kansas-state-basketball","title":"Kansas St","id":"kansas-state-basketball"},"oklahoma-sooners-basketball":{"url":"/oklahoma-sooners-basketball","title":"Oklahoma","id":"oklahoma-sooners-basketball"},"oklahoma-state-basketball":{"url":"/oklahoma-state-basketball","title":"Oklahoma St","id":"oklahoma-state-basketball"},"tcu-basketball":{"url":"/tcu-basketball","title":"TCU","id":"tcu-basketball"},"texas-longhorns-basketball":{"url":"/texas-longhorns-basketball","title":"Texas","id":"texas-longhorns-basketball"},"texas-tech-basketball":{"url":"/texas-tech-basketball","title":"Texas Tech","id":"texas-tech-basketball"},"wvu-basketball":{"url":"/wvu-basketball","title":"West Virginia","id":"wvu-basketball"},"big-east-basketball":{"url":"/big-east-basketball","title":"Big East","id":"big-east-basketball","subLists":["butler-basketball","creighton-basketball","depaul-basketball","georgetown-basketball","marquette-basketball","providence-friars-basketball","seton-hall-basketball","st-johns-basketball","villanova-basketball","xavier-basketball"],"subLinks":["big-east-basketball","big-east-basketball/archives"]},"butler-basketball":{"url":"/butler-basketball","title":"Butler","id":"butler-basketball"},"creighton-basketball":{"url":"/creighton-basketball","title":"Creighton","id":"creighton-basketball"},"depaul-basketball":{"url":"/depaul-basketball","title":"DePaul","id":"depaul-basketball"},"georgetown-basketball":{"url":"/georgetown-basketball","title":"Georgetown","id":"georgetown-basketball"},"marquette-basketball":{"url":"/marquette-basketball","title":"Marquette","id":"marquette-basketball"},"providence-friars-basketball":{"url":"/providence-friars-basketball","title":"Providence","id":"providence-friars-basketball"},"seton-hall-basketball":{"url":"/seton-hall-basketball","title":"Seton Hall","id":"seton-hall-basketball"},"st-johns-basketball":{"url":"/st-johns-basketball","title":"St John's","id":"st-johns-basketball"},"villanova-basketball":{"url":"/villanova-basketball","title":"Villanova","id":"villanova-basketball"},"xavier-basketball":{"url":"/xavier-basketball","title":"Xavier","id":"xavier-basketball"},"big-10-basketball":{"url":"/big-10-basketball","title":"Big Ten","id":"big-10-basketball","subLists":["illinois-fighting-illini-basketball","indiana-hoosiers-basketball","iowa-hawkeyes-basketball","maryland-terrapins-basketball","michigan-wolverines-basketball","michigan-state-basketball","minnesota-golden-gophers-basketball","nebraska-cornhuskers-basketball","northwestern-basketball","ohio-state-basketball","penn-state-basketball","purdue-basketball","rutgers-basketball","wisconsin-badgers-basketball"],"subLinks":["big-10-basketball","big-10-basketball/archives"]},"illinois-fighting-illini-basketball":{"url":"/illinois-fighting-illini-basketball","title":"Illinois","id":"illinois-fighting-illini-basketball"},"indiana-hoosiers-basketball":{"url":"/indiana-hoosiers-basketball","title":"Indiana","id":"indiana-hoosiers-basketball"},"iowa-hawkeyes-basketball":{"url":"/iowa-hawkeyes-basketball","title":"Iowa","id":"iowa-hawkeyes-basketball"},"maryland-terrapins-basketball":{"url":"/maryland-terrapins-basketball","title":"Maryland","id":"maryland-terrapins-basketball"},"michigan-wolverines-basketball":{"url":"/michigan-wolverines-basketball","title":"Michigan","id":"michigan-wolverines-basketball"},"michigan-state-basketball":{"url":"/michigan-state-basketball","title":"Michigan St","id":"michigan-state-basketball"},"minnesota-golden-gophers-basketball":{"url":"/minnesota-golden-gophers-basketball","title":"Minnesota","id":"minnesota-golden-gophers-basketball"},"nebraska-cornhuskers-basketball":{"url":"/nebraska-cornhuskers-basketball","title":"Nebraska","id":"nebraska-cornhuskers-basketball"},"northwestern-basketball":{"url":"/northwestern-basketball","title":"Northwestern","id":"northwestern-basketball"},"ohio-state-basketball":{"url":"/ohio-state-basketball","title":"Ohio St","id":"ohio-state-basketball"},"penn-state-basketball":{"url":"/penn-state-basketball","title":"Penn St","id":"penn-state-basketball"},"purdue-basketball":{"url":"/purdue-basketball","title":"Purdue","id":"purdue-basketball"},"rutgers-basketball":{"url":"/rutgers-basketball","title":"Rutgers","id":"rutgers-basketball"},"wisconsin-badgers-basketball":{"url":"/wisconsin-badgers-basketball","title":"Wisconsin","id":"wisconsin-badgers-basketball"},"pac-12-basketball":{"url":"/pac-12-basketball","title":"Pacific-12″,"id":"pac-12-basketball","subLists":["arizona-wildcats-basketball","arizona-state-basketball","cal-bears-basketball","colorado-buffaloes-basketball","oregon-ducks-basketball","oregon-state-basketball","stanford-basketball","ucla-basketball","usc-basketball","utah-utes-basketball","washington-huskies-basketball","washington-state-basketball"],"subLinks":["pac-12-basketball","pac-10-basketball/archives"]},"arizona-wildcats-basketball":{"url":"/arizona-wildcats-basketball","title":"Arizona","id":"arizona-wildcats-basketball"},"arizona-state-basketball":{"url":"/arizona-state-basketball","title":"Arizona St","id":"arizona-state-basketball"},"cal-bears-basketball":{"url":"/cal-bears-basketball","title":"California","id":"cal-bears-basketball"},"colorado-buffaloes-basketball":{"url":"/colorado-buffaloes-basketball","title":"Colorado","id":"colorado-buffaloes-basketball"},"oregon-ducks-basketball":{"url":"/oregon-ducks-basketball","title":"Oregon","id":"oregon-ducks-basketball"},"oregon-state-basketball":{"url":"/oregon-state-basketball","title":"Oregon St","id":"oregon-state-basketball"},"stanford-basketball":{"url":"/stanford-basketball","title":"Stanford","id":"stanford-basketball"},"ucla-basketball":{"url":"/ucla-basketball","title":"UCLA","id":"ucla-basketball"},"usc-basketball":{"url":"/usc-basketball","title":"USC","id":"usc-basketball"},"utah-utes-basketball":{"url":"/utah-utes-basketball","title":"Utah","id":"utah-utes-basketball"},"washington-huskies-basketball":{"url":"/washington-huskies-basketball","title":"Washington","id":"washington-huskies-basketball"},"washington-state-basketball":{"url":"/washington-state-basketball","title":"Washington St","id":"washington-state-basketball"},"sec-basketball":{"url":"/sec-basketball","title":"SEC","id":"sec-basketball","subLists":["alabama-crimson-tide-basketball","arkansas-razorbacks-basketball","auburn-basketball","florida-gators-basketball","georgia-bulldogs-basketball","kentucky-wildcats-basketball","lsu-basketball","ole-miss-basketball","mississippi-state-basketball","missouri-tigers-basketball","south-carolina-basketball","tennessee-volunteers-basketball","texas-am-basketball","vanderbilt-basketball"],"subLinks":["sec-basketball","sec-basketball/archives"]},"alabama-crimson-tide-basketball":{"url":"/alabama-crimson-tide-basketball","title":"Alabama","id":"alabama-crimson-tide-basketball"},"arkansas-razorbacks-basketball":{"url":"/arkansas-razorbacks-basketball","title":"Arkansas","id":"arkansas-razorbacks-basketball"},"auburn-basketball":{"url":"/auburn-basketball","title":"Auburn","id":"auburn-basketball"},"florida-gators-basketball":{"url":"/florida-gators-basketball","title":"Florida","id":"florida-gators-basketball"},"georgia-bulldogs-basketball":{"url":"/georgia-bulldogs-basketball","title":"Georgia","id":"georgia-bulldogs-basketball"},"kentucky-wildcats-basketball":{"url":"/kentucky-wildcats-basketball","title":"Kentucky","id":"kentucky-wildcats-basketball"},"lsu-basketball":{"url":"/lsu-basketball","title":"LSU","id":"lsu-basketball"},"ole-miss-basketball":{"url":"/ole-miss-basketball","title":"Mississippi","id":"ole-miss-basketball"},"mississippi-state-basketball":{"url":"/mississippi-state-basketball","title":"Mississippi St","id":"mississippi-state-basketball"},"missouri-tigers-basketball":{"url":"/missouri-tigers-basketball","title":"Missouri","id":"missouri-tigers-basketball"},"south-carolina-basketball":{"url":"/south-carolina-basketball","title":"South Carolina","id":"south-carolina-basketball"},"tennessee-volunteers-basketball":{"url":"/tennessee-volunteers-basketball","title":"Tennessee","id":"tennessee-volunteers-basketball"},"texas-am-basketball":{"url":"/texas-am-basketball","title":"Texas A&M","id":"texas-am-basketball"},"vanderbilt-basketball":{"url":"/vanderbilt-basketball","title":"Vanderbilt","id":"vanderbilt-basketball"},"boxing":{"url":"/boxing","title":"Boxing","id":"boxing","subLinks":["boxing","boxing/archives","boxing/odds"]},"more":{"title":"More","id":"more","subLists":["more-sports"]},"more-sports":{"title":"More Sports","id":"more-sports","subLists":["nba-2k18″,"mr-olympia","college-baseball","united-states","formula-1″,"esports","united-states-womens-national-team","sports-odds"]},"nba-2k18″:{"url":"/nba-2k18″,"title":"NBA 2K18″,"id":"nba-2k18″},"mr-olympia":{"url":"/mr-olympia","title":"Mr Olympia","id":"mr-olympia"},"college-baseball":{"url":"/college-baseball","title":"College Baseball","id":"college-baseball"},"formula-1″:{"url":"/formula-1″,"title":"Formula 1″,"id":"formula-1″},"esports":{"url":"/esports","title":"Gaming","id":"esports"},"united-states-womens-national-team":{"url":"/united-states-womens-national-team","title":"USWNT","id":"united-states-womens-national-team"},"trending":{"url":"/trending","title":"Trending","id":"trending"},"https://mag.bleacherreport.com/":{"url":"https://mag.bleacherreport.com/","title":"Mag","id":"https://mag.bleacherreport.com/"},"https://www.stubhub.com/?gcid=chAFF-_-geoUS-_-genAllTix-_-dt170312-_-cmpBR_Main_Nav-_-partBleacherReport":{"url":"https://www.stubhub.com/?gcid=chAFF-_-geoUS-_-genAllTix-_-dt170312-_-cmpBR_Main_Nav-_-partBleacherReport","title":"Tickets","id":"https://www.stubhub.com/?gcid=chAFF-_-geoUS-_-genAllTix-_-dt170312-_-cmpBR_Main_Nav-_-partBleacherReport"},"mobile":{"url":"/mobile","title":"Get The App","id":"mobile"}},"lists":{"nba":["atlantic","central","northwest","pacific","southeast","southwest"],"atlantic":["boston-celtics","brooklyn-nets","new-york-knicks","philadelphia-76ers","toronto-raptors"],"central":["chicago-bulls","cleveland-cavaliers","detroit-pistons","indiana-pacers","milwaukee-bucks"],"northwest":["denver-nuggets","minnesota-timberwolves","oklahoma-city-thunder","portland-trail-blazers","utah-jazz"],"pacific":["golden-state-warriors","los-angeles-clippers","los-angeles-lakers","phoenix-suns","sacramento-kings"],"southeast":["atlanta-hawks","charlotte-hornets","miami-heat","orlando-magic","washington-wizards"],"southwest":["dallas-mavericks","houston-rockets","memphis-grizzlies","new-orleans-pelicans","san-antonio-spurs"],"nfl":["afc-east","afc-north","afc-south","afc-west","nfc-east","nfc-north","nfc-south","nfc-west"],"afc-east":["buffalo-bills","miami-dolphins","new-england-patriots","new-york-jets"],"afc-north":["baltimore-ravens","cincinnati-bengals","cleveland-browns","pittsburgh-steelers"],"afc-south":["houston-texans","indianapolis-colts","jacksonville-jaguars","tennessee-titans"],"afc-west":["denver-broncos","kansas-city-chiefs","los-angeles-chargers","oakland-raiders"],"nfc-east":["dallas-cowboys","new-york-giants","philadelphia-eagles","washington-redskins"],"nfc-north":["chicago-bears","detroit-lions","green-bay-packers","minnesota-vikings"],"nfc-south":["atlanta-falcons","carolina-panthers","new-orleans-saints","tampa-bay-buccaneers"],"nfc-west":["arizona-cardinals","los-angeles-rams","san-francisco-49ers","seattle-seahawks"],"world-football":["epl","uefa-champions-league","serie-a","la-liga","mls","international-football","sports-odds"],"epl":["arsenal","bournemouth","brighton-hove-albion","burnley","chelsea","crystal-palace","everton","huddersfield-town","leicester-city-foxes","liverpool","manchester-city","manchester-united","newcastle-united","southampton","stoke-city","swansea-city","tottenham-hotspur","watford-fc","west-bromwich","west-ham-united"],"uefa-champions-league":["ajax","fc-barcelona","bayern-munich","sl-benfica","borussia-dortmund","celtic","cska-moscow","dynamo-kiev","juventus","manchester-city","as-monaco-fc","napoli","psv-eindhoven","real-madrid","tottenham-hotspur","sporting-portugal","victoria"],"serie-a":["ac-milan","as-roma","atalanta","benevento-calcio","bologna","cagliari","chievo-verona","fc-crotone","fiorentina","genoa","verona","inter-milan","juventus","lazio","napoli","sampdoria","sbaduolo","spal-2013″,"torino","udinese"],"la-liga":["cd-alaves","athletic-club","atletico-madrid","celta-da-vigo","eibar","fc-barcelona","las-palmas-ud","cd-leganes","malaga-cf","rc-deportivo","rcd-espanyol","real-betis","real-madrid","real-sociedad","sevilla","valencia-cf","villarreal-cf"],"mls":["atlanta-united-fc","chicago-fire","colorado-rapids","columbus-crew","dc-united","fc-dallas","houston-dynamo","los-angeles-galaxy","minnesota-united","montreal-impact","new-england-revolution","new-york-red-bulls","new-york-city-fc","orlando-city","philadelphia-union","real-salt-lake","san-jose-earthquakes","seattle-sounders-fc","toronto-fc","sporting-kansas-city","portland-timbers","vancouver-whitecaps"],"international-football":["albania-national-football","algeria-national-football","argentina","austria","australia-national-football","belgium-national-football","bosnia-herzegovina-national-football","brazilian-football","cameroon-national-football","chile-national-football","colombia-national-football","costa-rica-national-football","croatia-international-football","czech-republic-national-football","denmark-national-football","ecuador-national-football","england","france","germany","ghana-national-football","greece-national-football","honduras-national-football","hungary-national-football","iceland-national-football","iran-national-football","ireland","italy","ivory-coast-national-football","japan-national-football","mexico-national-football","namibia-national-football","netherlands","new-zealand-national-football","nigeria-national-football","north-korea-national-football","northern-ireland","norway-national-football","paraguay-national-football","poland","portugal-national-football","romania-national-football","russia","scotland","serbia-national-football","slovakia-national-football","slovenia-national-football","south-africa-national-football","south-korea-national-football","spain","sweden","switzerland","turkey-national-football","ukraine","united-states","uruguay-national-football","venezuela-national-football","wales-national-football"],"college-football":["american-athletic-conference-football","acc-football","big-12-football","big-10-football","pac-12-football","sec-football","independents-football"],"american-athletic-conference-football":["cincinnati-bearcats-football","uconn-football","east-carolina-football","houston-cougars-football","memphis-tigers-football","navy-football","smu-mustangs-football","south-florida-bulls-football","temple-football","tulane-football","tulsa-football","ucf-knights-football"],"acc-football":["boston-college-football","clemson-football","duke-football","florida-state-football","georgia-tech-football","louisville-cardinals-football","miami-hurricanes-football","unc-football","nc-state-football","pitt-football","syracuse-football","uva-football","virginia-tech-football","wake-forest-football"],"big-12-football":["baylor-football","iowa-state-football","kansas-jayhawks-football","kansas-state-football","oklahoma-sooners-football","oklahoma-state-football","tcu-football","texas-longhorns-football","texas-tech-football","wvu-football"],"big-10-football":["illinois-fighting-illini-football","indiana-hoosiers-football","iowa-hawkeyes-football","maryland-terrapins-football","michigan-wolverines-football","michigan-state-football","minnesota-golden-gophers-football","nebraska-cornhuskers-football","northwestern-football","ohio-state-football","penn-state-football","purdue-football","rutgers-football","wisconsin-badgers-football"],"pac-12-football":["arizona-wildcats-football","arizona-state-football","cal-bears-football","colorado-buffaloes-football","oregon-ducks-football","oregon-state-football","stanford-football","ucla-football","usc-football","utah-utes-football","washington-huskies-football","washington-state-football"],"sec-football":["alabama-crimson-tide-football","arkansas-razorbacks-football","auburn-football","florida-gators-football","georgia-bulldogs-football","kentucky-wildcats-football","lsu-football","ole-miss-football","mississippi-state-football","missouri-tigers-football","south-carolina-football","tennessee-volunteers-football","texas-am-football","vanderbilt-football"],"independents-football":["army-football","byu-football","notre-dame-football"],"mlb":["al-east","al-central","al-west","nl-east","nl-central","nl-west"],"al-east":["baltimore-orioles","boston-red-sox","new-york-yankees","tampa-bay-rays","toronto-blue-jays"],"al-central":["chicago-white-sox","cleveland-indians","detroit-tigers","kansas-city-royals","minnesota-twins"],"al-west":["houston-astros","los-angeles-angels","oakland-athletics","seattle-mariners","texas-rangers"],"nl-east":["atlanta-braves","miami-marlins","new-york-mets","philadelphia-phillies","washington-nationals"],"nl-central":["chicago-cubs","cincinnati-reds","milwaukee-brewers","pittsburgh-pirates","st-louis-cardinals"],"nl-west":["arizona-diamondbacks","colorado-rockies","los-angeles-dodgers","san-diego-padres","san-francisco-giants"],"nhl":["nhl-atlantic","nhl-central","nhl-pacific","nhl-metropolitan"],"nhl-atlantic":["boston-bruins","buffalo-sabres","detroit-red-wings","florida-panthers","montreal-canadiens","ottawa-senators","tampa-bay-lightning","toronto-maple-leafs"],"nhl-central":["chicago-blackhawks","colorado-avalanche","dallas-stars","minnesota-wild","nashville-predators","st-louis-blues","winnipeg-jets"],"nhl-pacific":["anaheim-ducks","arizona-coyotes","calgary-flames","edmonton-oilers","los-angeles-kings","san-jose-sharks","vancouver-canucks","vegas-golden-knights"],"nhl-metropolitan":["carolina-hurricanes","columbus-blue-jackets","new-jersey-devils","new-york-islanders","new-york-rangers","philadelphia-flyers","pittsburgh-penguins","washington-capitals"],"wwe":["wwe-survivor-series","pro-wrestling","tna-wrestling"],"pro-wrestling":["pro-wrestling","pro-wrestling/archives"],"tna-wrestling":["tna-wrestling","tna-wrestling/archives"],"mma":["ufc-217″],"golf":["golf","golf/archives"],"tennis":["tennis","tennis/archives"],"college-basketball":["american-athletic-conference-basketball","acc-basketball","atlantic-ten-basketball","big-12-basketball","big-east-basketball","big-10-basketball","pac-12-basketball","sec-basketball"],"american-athletic-conference-basketball":["cincinnati-bearcats-basketball","uconn-basketball","east-carolina-basketball","houston-cougars-basketball","memphis-tigers-basketball","south-florida-bulls-basketball","smu-basketball","temple-basketball","tulane-basketball","tulsa-golden-hurricane-basketball","ucf-basketball"],"acc-basketball":["boston-college-basketball","clemson-basketball","duke-basketball","florida-state-basketball","georgia-tech-basketball","louisville-cardinals-basketball","miami-hurricanes-basketball","unc-basketball","nc-state-basketball","notre-dame-basketball","pitt-basketball","syracuse-basketball","uva-basketball","virginia-tech-basketball","wake-forest-basketball"],"atlantic-ten-basketball":["davidson-basketball","dayton-basketball","duquesne-basketball","fordham-basketball","george-mason-basketball","gw-basketball","la-salle-basketball","umbad-basketball","rhode-island-rams-basketball","richmond-spiders-basketball","saint-louis-billikens-basketball","st-josephs-basketball","st-bonaventure-basketball","virginia-commonwealth-basketball"],"big-12-basketball":["baylor-basketball","iowa-state-basketball","kansas-jayhawks-basketball","kansas-state-basketball","oklahoma-sooners-basketball","oklahoma-state-basketball","tcu-basketball","texas-longhorns-basketball","texas-tech-basketball","wvu-basketball"],"big-east-basketball":["butler-basketball","creighton-basketball","depaul-basketball","georgetown-basketball","marquette-basketball","providence-friars-basketball","seton-hall-basketball","st-johns-basketball","villanova-basketball","xavier-basketball"],"big-10-basketball":["illinois-fighting-illini-basketball","indiana-hoosiers-basketball","iowa-hawkeyes-basketball","maryland-terrapins-basketball","michigan-wolverines-basketball","michigan-state-basketball","minnesota-golden-gophers-basketball","nebraska-cornhuskers-basketball","northwestern-basketball","ohio-state-basketball","penn-state-basketball","purdue-basketball","rutgers-basketball","wisconsin-badgers-basketball"],"pac-12-basketball":["arizona-wildcats-basketball","arizona-state-basketball","cal-bears-basketball","colorado-buffaloes-basketball","oregon-ducks-basketball","oregon-state-basketball","stanford-basketball","ucla-basketball","usc-basketball","utah-utes-basketball","washington-huskies-basketball","washington-state-basketball"],"sec-basketball":["alabama-crimson-tide-basketball","arkansas-razorbacks-basketball","auburn-basketball","florida-gators-basketball","georgia-bulldogs-basketball","kentucky-wildcats-basketball","lsu-basketball","ole-miss-basketball","mississippi-state-basketball","missouri-tigers-basketball","south-carolina-basketball","tennessee-volunteers-basketball","texas-am-basketball","vanderbilt-basketball"],"boxing":["boxing","boxing/archives","boxing/odds"],"more":["more-sports"],"more-sports":["nba-2k18″,"mr-olympia","college-baseball","united-states","formula-1″,"esports","united-states-womens-national-team","sports-odds"],"topLevelLinks":["nba","nfl","world-football","college-football","mlb","nhl","wwe","mma","nascar","golf","tennis","college-basketball","boxing","more"],"leagueLinks":["nba","nfl","world-football","college-football","mlb","nhl","wwe","mma","nascar","golf","tennis","college-basketball","boxing","more"],"nonLeagueLinks":["trending","https://mag.bleacherreport.com/","https://www.stubhub.com/?gcid=chAFF-_-geoUS-_-genAllTix-_-dt170312-_-cmpBR_Main_Nav-_-partBleacherReport","mobile"],"dropdownStack":[],"leagueOverflow":[]},"links":{"nba":{"url":"/nba","title":"Home","id":"nba"},"fantasy-basketball":{"url":"/fantasy-basketball","title":"Fantasy","id":"fantasy-basketball"},"nba/teams":{"url":"/nba/teams","title":"Teams","id":"nba/teams"},"nba-draft":{"url":"/nba-draft","title":"Draft","id":"nba-draft"},"wnba":{"url":"/wnba","title":"WNBA","id":"wnba"},"nba/archives":{"url":"/nba/archives","title":"Archives","id":"nba/archives"},"nba/odds":{"url":"/nba/odds","title":"Odds","id":"nba/odds"},"https://www.stubhub.com/nba-tickets/grouping/115/?gcid=chDIG-_-geoUS-_-genNBA-_-dt170201-_-cmpBR_Gen-_-partBleacherReport-_-mktgrBRAND":{"url":"https://www.stubhub.com/nba-tickets/grouping/115/?gcid=chDIG-_-geoUS-_-genNBA-_-dt170201-_-cmpBR_Gen-_-partBleacherReport-_-mktgrBRAND","title":"Tickets","id":"https://www.stubhub.com/nba-tickets/grouping/115/?gcid=chDIG-_-geoUS-_-genNBA-_-dt170201-_-cmpBR_Gen-_-partBleacherReport-_-mktgrBRAND"},"boston-celtics":{"url":"/boston-celtics","title":"Boston","id":"boston-celtics"},"brooklyn-nets":{"url":"/brooklyn-nets","title":"Brooklyn","id":"brooklyn-nets"},"new-york-knicks":{"url":"/new-york-knicks","title":"New York","id":"new-york-knicks"},"philadelphia-76ers":{"url":"/philadelphia-76ers","title":"Philadelphia","id":"philadelphia-76ers"},"toronto-raptors":{"url":"/toronto-raptors","title":"Toronto","id":"toronto-raptors"},"chicago-bulls":{"url":"/chicago-bulls","title":"Chicago","id":"chicago-bulls"},"cleveland-cavaliers":{"url":"/cleveland-cavaliers","title":"Cleveland","id":"cleveland-cavaliers"},"detroit-pistons":{"url":"/detroit-pistons","title":"Detroit","id":"detroit-pistons"},"indiana-pacers":{"url":"/indiana-pacers","title":"Indiana","id":"indiana-pacers"},"milwaukee-bucks":{"url":"/milwaukee-bucks","title":"Milwaukee","id":"milwaukee-bucks"},"denver-nuggets":{"url":"/denver-nuggets","title":"Denver","id":"denver-nuggets"},"minnesota-timberwolves":{"url":"/minnesota-timberwolves","title":"Minnesota","id":"minnesota-timberwolves"},"oklahoma-city-thunder":{"url":"/oklahoma-city-thunder","title":"Oklahoma City","id":"oklahoma-city-thunder"},"portland-trail-blazers":{"url":"/portland-trail-blazers","title":"Portland","id":"portland-trail-blazers"},"utah-jazz":{"url":"/utah-jazz","title":"Utah","id":"utah-jazz"},"golden-state-warriors":{"url":"/golden-state-warriors","title":"Golden St","id":"golden-state-warriors"},"los-angeles-clippers":{"url":"/los-angeles-clippers","title":"LA Clippers","id":"los-angeles-clippers"},"los-angeles-lakers":{"url":"/los-angeles-lakers","title":"LA Lakers","id":"los-angeles-lakers"},"phoenix-suns":{"url":"/phoenix-suns","title":"Phoenix","id":"phoenix-suns"},"sacramento-kings":{"url":"/sacramento-kings","title":"Sacramento","id":"sacramento-kings"},"atlanta-hawks":{"url":"/atlanta-hawks","title":"Atlanta","id":"atlanta-hawks"},"charlotte-hornets":{"url":"/charlotte-hornets","title":"Charlotte","id":"charlotte-hornets"},"miami-heat":{"url":"/miami-heat","title":"Miami","id":"miami-heat"},"orlando-magic":{"url":"/orlando-magic","title":"Orlando","id":"orlando-magic"},"washington-wizards":{"url":"/washington-wizards","title":"Washington","id":"washington-wizards"},"dallas-mavericks":{"url":"/dallas-mavericks","title":"Dallas","id":"dallas-mavericks"},"houston-rockets":{"url":"/houston-rockets","title":"Houston","id":"houston-rockets"},"memphis-grizzlies":{"url":"/memphis-grizzlies","title":"Memphis","id":"memphis-grizzlies"},"new-orleans-pelicans":{"url":"/new-orleans-pelicans","title":"New Orleans","id":"new-orleans-pelicans"},"san-antonio-spurs":{"url":"/san-antonio-spurs","title":"San Antonio","id":"san-antonio-spurs"},"nfl":{"url":"/nfl","title":"Home","id":"nfl"},"fantasy-football":{"url":"/fantasy-football","title":"Fantasy","id":"fantasy-football"},"nfl/teams":{"url":"/nfl/teams","title":"Teams","id":"nfl/teams"},"nfl-draft":{"url":"/nfl-draft","title":"Draft","id":"nfl-draft"},"nfl/archives":{"url":"/nfl/archives","title":"Archives","id":"nfl/archives"},"nfl/odds":{"url":"/nfl/odds","title":"Odds","id":"nfl/odds"},"https://www.stubhub.com/nfl-tickets/grouping/121/?gcid=chDIG-_-geoUS-_-genNFL-_-dt170201-_-cmpBR_Gen-_-partBleacherReport-_-mktgrBRAND":{"url":"https://www.stubhub.com/nfl-tickets/grouping/121/?gcid=chDIG-_-geoUS-_-genNFL-_-dt170201-_-cmpBR_Gen-_-partBleacherReport-_-mktgrBRAND","title":"Tickets","id":"https://www.stubhub.com/nfl-tickets/grouping/121/?gcid=chDIG-_-geoUS-_-genNFL-_-dt170201-_-cmpBR_Gen-_-partBleacherReport-_-mktgrBRAND"},"buffalo-bills":{"url":"/buffalo-bills","title":"Buffalo","id":"buffalo-bills"},"miami-dolphins":{"url":"/miami-dolphins","title":"Miami","id":"miami-dolphins"},"new-england-patriots":{"url":"/new-england-patriots","title":"New England","id":"new-england-patriots"},"new-york-jets":{"url":"/new-york-jets","title":"NY Jets","id":"new-york-jets"},"baltimore-ravens":{"url":"/baltimore-ravens","title":"Baltimore","id":"baltimore-ravens"},"cincinnati-bengals":{"url":"/cincinnati-bengals","title":"Cincinnati","id":"cincinnati-bengals"},"cleveland-browns":{"url":"/cleveland-browns","title":"Cleveland","id":"cleveland-browns"},"pittsburgh-steelers":{"url":"/pittsburgh-steelers","title":"Pittsburgh","id":"pittsburgh-steelers"},"houston-texans":{"url":"/houston-texans","title":"Houston","id":"houston-texans"},"indianapolis-colts":{"url":"/indianapolis-colts","title":"Indianapolis","id":"indianapolis-colts"},"jacksonville-jaguars":{"url":"/jacksonville-jaguars","title":"Jacksonville","id":"jacksonville-jaguars"},"tennessee-titans":{"url":"/tennessee-titans","title":"Tennessee","id":"tennessee-titans"},"denver-broncos":{"url":"/denver-broncos","title":"Denver","id":"denver-broncos"},"kansas-city-chiefs":{"url":"/kansas-city-chiefs","title":"Kansas City","id":"kansas-city-chiefs"},"los-angeles-chargers":{"url":"/los-angeles-chargers","title":"Los Angeles","id":"los-angeles-chargers"},"oakland-raiders":{"url":"/oakland-raiders","title":"Oakland","id":"oakland-raiders"},"dallas-cowboys":{"url":"/dallas-cowboys","title":"Dallas","id":"dallas-cowboys"},"new-york-giants":{"url":"/new-york-giants","title":"NY Giants","id":"new-york-giants"},"philadelphia-eagles":{"url":"/philadelphia-eagles","title":"Philadelphia","id":"philadelphia-eagles"},"washington-redskins":{"url":"/washington-redskins","title":"Washington","id":"washington-redskins"},"chicago-bears":{"url":"/chicago-bears","title":"Chicago","id":"chicago-bears"},"detroit-lions":{"url":"/detroit-lions","title":"Detroit","id":"detroit-lions"},"green-bay-packers":{"url":"/green-bay-packers","title":"Green Bay","id":"green-bay-packers"},"minnesota-vikings":{"url":"/minnesota-vikings","title":"Minnesota","id":"minnesota-vikings"},"atlanta-falcons":{"url":"/atlanta-falcons","title":"Atlanta","id":"atlanta-falcons"},"carolina-panthers":{"url":"/carolina-panthers","title":"Carolina","id":"carolina-panthers"},"new-orleans-saints":{"url":"/new-orleans-saints","title":"New Orleans","id":"new-orleans-saints"},"tampa-bay-buccaneers":{"url":"/tampa-bay-buccaneers","title":"Tampa Bay","id":"tampa-bay-buccaneers"},"arizona-cardinals":{"url":"/arizona-cardinals","title":"Arizona","id":"arizona-cardinals"},"los-angeles-rams":{"url":"/los-angeles-rams","title":"Los Angeles","id":"los-angeles-rams"},"san-francisco-49ers":{"url":"/san-francisco-49ers","title":"San Francisco","id":"san-francisco-49ers"},"seattle-seahawks":{"url":"/seattle-seahawks","title":"Seattle","id":"seattle-seahawks"},"world-football":{"url":"/world-football","title":"Home","id":"world-football"},"world-football/archives":{"url":"/world-football/archives","title":"Archives","id":"world-football/archives"},"epl":{"url":"/epl","title":"Premier League Home","id":"epl"},"transfer-window":{"url":"/transfer-window","title":"Transfers","id":"transfer-window"},"epl/archives":{"url":"/epl/archives","title":"Archives","id":"epl/archives"},"arsenal":{"url":"/arsenal","title":"Arsenal","id":"arsenal"},"bournemouth":{"url":"/bournemouth","title":"Bournemouth","id":"bournemouth"},"brighton-hove-albion":{"url":"/brighton-hove-albion","title":"Brighton and Hove Albion","id":"brighton-hove-albion"},"burnley":{"url":"/burnley","title":"Burnley","id":"burnley"},"chelsea":{"url":"/chelsea","title":"Chelsea","id":"chelsea"},"crystal-palace":{"url":"/crystal-palace","title":"Crystal Palace","id":"crystal-palace"},"everton":{"url":"/everton","title":"Everton","id":"everton"},"huddersfield-town":{"url":"/huddersfield-town","title":"Huddersfield Town","id":"huddersfield-town"},"leicester-city-foxes":{"url":"/leicester-city-foxes","title":"Leicester City","id":"leicester-city-foxes"},"liverpool":{"url":"/liverpool","title":"Liverpool","id":"liverpool"},"manchester-city":{"url":"/manchester-city","title":"Manchester City","id":"manchester-city"},"manchester-united":{"url":"/manchester-united","title":"Manchester United","id":"manchester-united"},"newcastle-united":{"url":"/newcastle-united","title":"Newcastle United","id":"newcastle-united"},"southampton":{"url":"/southampton","title":"Southampton","id":"southampton"},"stoke-city":{"url":"/stoke-city","title":"Stoke City","id":"stoke-city"},"swansea-city":{"url":"/swansea-city","title":"Swansea City","id":"swansea-city"},"tottenham-hotspur":{"url":"/tottenham-hotspur","title":"Tottenham Hotspur","id":"tottenham-hotspur"},"watford-fc":{"url":"/watford-fc","title":"Watford","id":"watford-fc"},"west-bromwich":{"url":"/west-bromwich","title":"West Bromwich Albion","id":"west-bromwich"},"west-ham-united":{"url":"/west-ham-united","title":"West Ham United","id":"west-ham-united"},"uefa-champions-league":{"url":"/uefa-champions-league","title":"Champions League Home","id":"uefa-champions-league"},"uefa-champions-league/archives":{"url":"/uefa-champions-league/archives","title":"Archives","id":"uefa-champions-league/archives"},"ajax":{"url":"/ajax","title":"Ajax","id":"ajax"},"fc-barcelona":{"url":"/fc-barcelona","title":"Barcelona","id":"fc-barcelona"},"bayern-munich":{"url":"/bayern-munich","title":"Bayern Munich","id":"bayern-munich"},"sl-benfica":{"url":"/sl-benfica","title":"Benfica","id":"sl-benfica"},"borussia-dortmund":{"url":"/borussia-dortmund","title":"Borussia Dortmund","id":"borussia-dortmund"},"celtic":{"url":"/celtic","title":"Celtic","id":"celtic"},"cska-moscow":{"url":"/cska-moscow","title":"CSKA Moscow","id":"cska-moscow"},"dynamo-kiev":{"url":"/dynamo-kiev","title":"Dynamo Kiev","id":"dynamo-kiev"},"juventus":{"url":"/juventus","title":"Juventus","id":"juventus"},"as-monaco-fc":{"url":"/as-monaco-fc","title":"Monaco","id":"as-monaco-fc"},"napoli":{"url":"/napoli","title":"Napoli","id":"napoli"},"psv-eindhoven":{"url":"/psv-eindhoven","title":"PSV Eindhoven","id":"psv-eindhoven"},"real-madrid":{"url":"/real-madrid","title":"Real Madrid","id":"real-madrid"},"sporting-portugal":{"url":"/sporting-portugal","title":"Sporting Portugal","id":"sporting-portugal"},"victoria":{"url":"/victoria","title":"Viktoria","id":"victoria"},"serie-a":{"url":"/serie-a","title":"Serie A Home","id":"serie-a"},"serie-a/archives":{"url":"/serie-a/archives","title":"Archives","id":"serie-a/archives"},"ac-milan":{"url":"/ac-milan","title":"AC Milan","id":"ac-milan"},"as-roma":{"url":"/as-roma","title":"AS Roma","id":"as-roma"},"atalanta":{"url":"/atalanta","title":"Atalanta","id":"atalanta"},"benevento-calcio":{"url":"/benevento-calcio","title":"Benevento","id":"benevento-calcio"},"bologna":{"url":"/bologna","title":"Bologna","id":"bologna"},"cagliari":{"url":"/cagliari","title":"Cagliari","id":"cagliari"},"chievo-verona":{"url":"/chievo-verona","title":"Chievo Verona","id":"chievo-verona"},"fc-crotone":{"url":"/fc-crotone","title":"Crotone","id":"fc-crotone"},"fiorentina":{"url":"/fiorentina","title":"Fiorentina","id":"fiorentina"},"genoa":{"url":"/genoa","title":"Genoa","id":"genoa"},"verona":{"url":"/verona","title":"Hellas Verona","id":"verona"},"inter-milan":{"url":"/inter-milan","title":"Inter Milan","id":"inter-milan"},"lazio":{"url":"/lazio","title":"Lazio","id":"lazio"},"sampdoria":{"url":"/sampdoria","title":"Sampdoria","id":"sampdoria"},"sbaduolo":{"url":"/sbaduolo","title":"Sbaduolo","id":"sbaduolo"},"spal-2013″:{"url":"/spal-2013″,"title":"SPAL","id":"spal-2013″},"torino":{"url":"/torino","title":"Torino","id":"torino"},"udinese":{"url":"/udinese","title":"Udinese","id":"udinese"},"la-liga":{"url":"/la-liga","title":"La Liga Home","id":"la-liga"},"la-liga/archives":{"url":"/la-liga/archives","title":"Archives","id":"la-liga/archives"},"cd-alaves":{"url":"/cd-alaves","title":"Alaves","id":"cd-alaves"},"athletic-club":{"url":"/athletic-club","title":"Athletic Club Bilbao","id":"athletic-club"},"atletico-madrid":{"url":"/atletico-madrid","title":"Atletico Madrid","id":"atletico-madrid"},"celta-da-vigo":{"url":"/celta-da-vigo","title":"Celta de Vigo","id":"celta-da-vigo"},"eibar":{"url":"/eibar","title":"Eibar","id":"eibar"},"las-palmas-ud":{"url":"/las-palmas-ud","title":"Las Palmas","id":"las-palmas-ud"},"cd-leganes":{"url":"/cd-leganes","title":"Leganes","id":"cd-leganes"},"malaga-cf":{"url":"/malaga-cf","title":"Malaga CF","id":"malaga-cf"},"rc-deportivo":{"url":"/rc-deportivo","title":"RC Deportivo","id":"rc-deportivo"},"rcd-espanyol":{"url":"/rcd-espanyol","title":"RCD Espanyol","id":"rcd-espanyol"},"real-betis":{"url":"/real-betis","title":"Real Betis","id":"real-betis"},"real-sociedad":{"url":"/real-sociedad","title":"Real Sociedad","id":"real-sociedad"},"sevilla":{"url":"/sevilla","title":"Sevilla","id":"sevilla"},"valencia-cf":{"url":"/valencia-cf","title":"Valencia CF","id":"valencia-cf"},"villarreal-cf":{"url":"/villarreal-cf","title":"Villarreal CF","id":"villarreal-cf"},"mls":{"url":"/mls","title":"MLS Home","id":"mls"},"mls/archives":{"url":"/mls/archives","title":"Archives","id":"mls/archives"},"atlanta-united-fc":{"url":"/atlanta-united-fc","title":"Atlanta United","id":"atlanta-united-fc"},"chicago-fire":{"url":"/chicago-fire","title":"Chicago Fire","id":"chicago-fire"},"colorado-rapids":{"url":"/colorado-rapids","title":"Colorado Rapids","id":"colorado-rapids"},"columbus-crew":{"url":"/columbus-crew","title":"Columbus Crew","id":"columbus-crew"},"dc-united":{"url":"/dc-united","title":"DC United","id":"dc-united"},"fc-dallas":{"url":"/fc-dallas","title":"FC Dallas","id":"fc-dallas"},"houston-dynamo":{"url":"/houston-dynamo","title":"Houston Dynamo","id":"houston-dynamo"},"los-angeles-galaxy":{"url":"/los-angeles-galaxy","title":"Los Angeles Galaxy","id":"los-angeles-galaxy"},"minnesota-united":{"url":"/minnesota-united","title":"Minnesota United","id":"minnesota-united"},"montreal-impact":{"url":"/montreal-impact","title":"Montreal Impact","id":"montreal-impact"},"new-england-revolution":{"url":"/new-england-revolution","title":"New England Revolution","id":"new-england-revolution"},"new-york-red-bulls":{"url":"/new-york-red-bulls","title":"New York Red Bulls","id":"new-york-red-bulls"},"new-york-city-fc":{"url":"/new-york-city-fc","title":"NYCFC","id":"new-york-city-fc"},"orlando-city":{"url":"/orlando-city","title":"Orlando City","id":"orlando-city"},"philadelphia-union":{"url":"/philadelphia-union","title":"Philadelphia Union","id":"philadelphia-union"},"real-salt-lake":{"url":"/real-salt-lake","title":"Real Salt Lake","id":"real-salt-lake"},"san-jose-earthquakes":{"url":"/san-jose-earthquakes","title":"San Jose Earthquakes","id":"san-jose-earthquakes"},"seattle-sounders-fc":{"url":"/seattle-sounders-fc","title":"Seattle Sounders","id":"seattle-sounders-fc"},"toronto-fc":{"url":"/toronto-fc","title":"Toronto FC","id":"toronto-fc"},"sporting-kansas-city":{"url":"/sporting-kansas-city","title":"Sporting Kansas City","id":"sporting-kansas-city"},"portland-timbers":{"url":"/portland-timbers","title":"Portland Timbers","id":"portland-timbers"},"vancouver-whitecaps":{"url":"/vancouver-whitecaps","title":"Vancouver Whitecaps","id":"vancouver-whitecaps"},"international-football":{"url":"/international-football","title":"International Football Home","id":"international-football"},"international-football/archives":{"url":"/international-football/archives","title":"Archives","id":"international-football/archives"},"albania-national-football":{"url":"/albania-national-football","title":"Albania","id":"albania-national-football"},"algeria-national-football":{"url":"/algeria-national-football","title":"Algeria","id":"algeria-national-football"},"argentina":{"url":"/argentina","title":"Argentina","id":"argentina"},"austria":{"url":"/austria","title":"Austria","id":"austria"},"australia-national-football":{"url":"/australia-national-football","title":"Australia","id":"australia-national-football"},"belgium-national-football":{"url":"/belgium-national-football","title":"Belgium","id":"belgium-national-football"},"bosnia-herzegovina-national-football":{"url":"/bosnia-herzegovina-national-football","title":"Bosnia-Herzegovina","id":"bosnia-herzegovina-national-football"},"brazilian-football":{"url":"/brazilian-football","title":"Brazil","id":"brazilian-football"},"cameroon-national-football":{"url":"/cameroon-national-football","title":"Cameroon","id":"cameroon-national-football"},"chile-national-football":{"url":"/chile-national-football","title":"Chile","id":"chile-national-football"},"colombia-national-football":{"url":"/colombia-national-football","title":"Colombia","id":"colombia-national-football"},"costa-rica-national-football":{"url":"/costa-rica-national-football","title":"Costa Rica","id":"costa-rica-national-football"},"croatia-international-football":{"url":"/croatia-international-football","title":"Croatia","id":"croatia-international-football"},"czech-republic-national-football":{"url":"/czech-republic-national-football","title":"Czech Republic","id":"czech-republic-national-football"},"denmark-national-football":{"url":"/denmark-national-football","title":"Denmark","id":"denmark-national-football"},"ecuador-national-football":{"url":"/ecuador-national-football","title":"Ecuador","id":"ecuador-national-football"},"england":{"url":"/england","title":"England","id":"england"},"france":{"url":"/france","title":"France","id":"france"},"germany":{"url":"/germany","title":"Germany","id":"germany"},"ghana-national-football":{"url":"/ghana-national-football","title":"Ghana","id":"ghana-national-football"},"greece-national-football":{"url":"/greece-national-football","title":"Greece","id":"greece-national-football"},"honduras-national-football":{"url":"/honduras-national-football","title":"Honduras","id":"honduras-national-football"},"hungary-national-football":{"url":"/hungary-national-football","title":"Hungary","id":"hungary-national-football"},"iceland-national-football":{"url":"/iceland-national-football","title":"Iceland","id":"iceland-national-football"},"iran-national-football":{"url":"/iran-national-football","title":"Iran","id":"iran-national-football"},"ireland":{"url":"/ireland","title":"Ireland","id":"ireland"},"italy":{"url":"/italy","title":"Italy","id":"italy"},"ivory-coast-national-football":{"url":"/ivory-coast-national-football","title":"Ivory Coast","id":"ivory-coast-national-football"},"japan-national-football":{"url":"/japan-national-football","title":"Japan","id":"japan-national-football"},"mexico-national-football":{"url":"/mexico-national-football","title":"Mexico","id":"mexico-national-football"},"namibia-national-football":{"url":"/namibia-national-football","title":"Namibia","id":"namibia-national-football"},"netherlands":{"url":"/netherlands","title":"Netherlands","id":"netherlands"},"new-zealand-national-football":{"url":"/new-zealand-national-football","title":"New Zealand","id":"new-zealand-national-football"},"nigeria-national-football":{"url":"/nigeria-national-football","title":"Nigeria","id":"nigeria-national-football"},"north-korea-national-football":{"url":"/north-korea-national-football","title":"North Korea","id":"north-korea-national-football"},"northern-ireland":{"url":"/northern-ireland","title":"Northern Ireland","id":"northern-ireland"},"norway-national-football":{"url":"/norway-national-football","title":"Norway","id":"norway-national-football"},"paraguay-national-football":{"url":"/paraguay-national-football","title":"Paraguay","id":"paraguay-national-football"},"poland":{"url":"/poland","title":"Poland","id":"poland"},"portugal-national-football":{"url":"/portugal-national-football","title":"Portugal","id":"portugal-national-football"},"romania-national-football":{"url":"/romania-national-football","title":"Romania","id":"romania-national-football"},"russia":{"url":"/russia","title":"Russia","id":"russia"},"scotland":{"url":"/scotland","title":"Scotland","id":"scotland"},"serbia-national-football":{"url":"/serbia-national-football","title":"Serbia","id":"serbia-national-football"},"slovakia-national-football":{"url":"/slovakia-national-football","title":"Slovakia","id":"slovakia-national-football"},"slovenia-national-football":{"url":"/slovenia-national-football","title":"Slovenia","id":"slovenia-national-football"},"south-africa-national-football":{"url":"/south-africa-national-football","title":"South Africa","id":"south-africa-national-football"},"south-korea-national-football":{"url":"/south-korea-national-football","title":"South Korea","id":"south-korea-national-football"},"spain":{"url":"/spain","title":"Spain","id":"spain"},"sweden":{"url":"/sweden","title":"Sweden","id":"sweden"},"switzerland":{"url":"/switzerland","title":"Switzerland","id":"switzerland"},"turkey-national-football":{"url":"/turkey-national-football","title":"Turkey","id":"turkey-national-football"},"ukraine":{"url":"/ukraine","title":"Ukraine","id":"ukraine"},"united-states":{"url":"/united-states","title":"United States","id":"united-states"},"uruguay-national-football":{"url":"/uruguay-national-football","title":"Uruguay","id":"uruguay-national-football"},"venezuela-national-football":{"url":"/venezuela-national-football","title":"Venezuela","id":"venezuela-national-football"},"wales-national-football":{"url":"/wales-national-football","title":"Wales","id":"wales-national-football"},"sports-odds":{"url":"/sports-odds","title":"Odds","id":"sports-odds"},"college-football":{"url":"/college-football","title":"Home","id":"college-football"},"recruiting":{"url":"/recruiting","title":"Recruiting","id":"recruiting"},"college-football/teams":{"url":"/college-football/teams","title":"Teams","id":"college-football/teams"},"college-football/archives":{"url":"/college-football/archives","title":"Archives","id":"college-football/archives"},"https://www.stubhub.com/ncaa-football-tickets/grouping/122/?gcid=chDIG-_-geoUS-_-genNCAAF-_-dt170201-_-cmpBR_Gen-_-partBleacherReport-_-mktgrBRAND":{"url":"https://www.stubhub.com/ncaa-football-tickets/grouping/122/?gcid=chDIG-_-geoUS-_-genNCAAF-_-dt170201-_-cmpBR_Gen-_-partBleacherReport-_-mktgrBRAND","title":"Tickets","id":"https://www.stubhub.com/ncaa-football-tickets/grouping/122/?gcid=chDIG-_-geoUS-_-genNCAAF-_-dt170201-_-cmpBR_Gen-_-partBleacherReport-_-mktgrBRAND"},"cincinnati-bearcats-football":{"url":"/cincinnati-bearcats-football","title":"Cincinnati","id":"cincinnati-bearcats-football"},"uconn-football":{"url":"/uconn-football","title":"Connecticut","id":"uconn-football"},"east-carolina-football":{"url":"/east-carolina-football","title":"East Carolina","id":"east-carolina-football"},"houston-cougars-football":{"url":"/houston-cougars-football","title":"Houston","id":"houston-cougars-football"},"memphis-tigers-football":{"url":"/memphis-tigers-football","title":"Memphis","id":"memphis-tigers-football"},"navy-football":{"url":"/navy-football","title":"Navy","id":"navy-football"},"smu-mustangs-football":{"url":"/smu-mustangs-football","title":"SMU","id":"smu-mustangs-football"},"south-florida-bulls-football":{"url":"/south-florida-bulls-football","title":"South Florida","id":"south-florida-bulls-football"},"temple-football":{"url":"/temple-football","title":"Temple","id":"temple-football"},"tulane-football":{"url":"/tulane-football","title":"Tulane","id":"tulane-football"},"tulsa-football":{"url":"/tulsa-football","title":"Tulsa","id":"tulsa-football"},"ucf-knights-football":{"url":"/ucf-knights-football","title":"UCF","id":"ucf-knights-football"},"acc-football":{"url":"/acc-football","title":"ACC Home","id":"acc-football"},"acc-football/archives":{"url":"/acc-football/archives","title":"Archives","id":"acc-football/archives"},"boston-college-football":{"url":"/boston-college-football","title":"Boston College","id":"boston-college-football"},"clemson-football":{"url":"/clemson-football","title":"Clemson","id":"clemson-football"},"duke-football":{"url":"/duke-football","title":"Duke","id":"duke-football"},"florida-state-football":{"url":"/florida-state-football","title":"Florida St","id":"florida-state-football"},"georgia-tech-football":{"url":"/georgia-tech-football","title":"Georgia Tech","id":"georgia-tech-football"},"louisville-cardinals-football":{"url":"/louisville-cardinals-football","title":"Louisville","id":"louisville-cardinals-football"},"miami-hurricanes-football":{"url":"/miami-hurricanes-football","title":"Miami (FL)","id":"miami-hurricanes-football"},"unc-football":{"url":"/unc-football","title":"North Carolina","id":"unc-football"},"nc-state-football":{"url":"/nc-state-football","title":"NC State","id":"nc-state-football"},"pitt-football":{"url":"/pitt-football","title":"Pittsburgh","id":"pitt-football"},"syracuse-football":{"url":"/syracuse-football","title":"Syracuse","id":"syracuse-football"},"uva-football":{"url":"/uva-football","title":"Virginia","id":"uva-football"},"virginia-tech-football":{"url":"/virginia-tech-football","title":"Virginia Tech","id":"virginia-tech-football"},"wake-forest-football":{"url":"/wake-forest-football","title":"Wake Forest","id":"wake-forest-football"},"big-12-football":{"url":"/big-12-football","title":"Big 12 Home","id":"big-12-football"},"big-12-football/archives":{"url":"/big-12-football/archives","title":"Archives","id":"big-12-football/archives"},"baylor-football":{"url":"/baylor-football","title":"Baylor","id":"baylor-football"},"iowa-state-football":{"url":"/iowa-state-football","title":"Iowa St","id":"iowa-state-football"},"kansas-jayhawks-football":{"url":"/kansas-jayhawks-football","title":"Kansas","id":"kansas-jayhawks-football"},"kansas-state-football":{"url":"/kansas-state-football","title":"Kansas St","id":"kansas-state-football"},"oklahoma-sooners-football":{"url":"/oklahoma-sooners-football","title":"Oklahoma","id":"oklahoma-sooners-football"},"oklahoma-state-football":{"url":"/oklahoma-state-football","title":"Oklahoma St","id":"oklahoma-state-football"},"tcu-football":{"url":"/tcu-football","title":"TCU","id":"tcu-football"},"texas-longhorns-football":{"url":"/texas-longhorns-football","title":"Texas","id":"texas-longhorns-football"},"texas-tech-football":{"url":"/texas-tech-football","title":"Texas Tech","id":"texas-tech-football"},"wvu-football":{"url":"/wvu-football","title":"West Virginia","id":"wvu-football"},"big-10-football":{"url":"/big-10-football","title":"Big Ten Home","id":"big-10-football"},"big-10-football/archives":{"url":"/big-10-football/archives","title":"Archives","id":"big-10-football/archives"},"illinois-fighting-illini-football":{"url":"/illinois-fighting-illini-football","title":"Illinois","id":"illinois-fighting-illini-football"},"indiana-hoosiers-football":{"url":"/indiana-hoosiers-football","title":"Indiana","id":"indiana-hoosiers-football"},"iowa-hawkeyes-football":{"url":"/iowa-hawkeyes-football","title":"Iowa","id":"iowa-hawkeyes-football"},"maryland-terrapins-football":{"url":"/maryland-terrapins-football","title":"Maryland","id":"maryland-terrapins-football"},"michigan-wolverines-football":{"url":"/michigan-wolverines-football","title":"Michigan","id":"michigan-wolverines-football"},"michigan-state-football":{"url":"/michigan-state-football","title":"Michigan St","id":"michigan-state-football"},"minnesota-golden-gophers-football":{"url":"/minnesota-golden-gophers-football","title":"Minnesota","id":"minnesota-golden-gophers-football"},"nebraska-cornhuskers-football":{"url":"/nebraska-cornhuskers-football","title":"Nebraska","id":"nebraska-cornhuskers-football"},"northwestern-football":{"url":"/northwestern-football","title":"Northwestern","id":"northwestern-football"},"ohio-state-football":{"url":"/ohio-state-football","title":"Ohio St","id":"ohio-state-football"},"penn-state-football":{"url":"/penn-state-football","title":"Penn St","id":"penn-state-football"},"purdue-football":{"url":"/purdue-football","title":"Purdue","id":"purdue-football"},"rutgers-football":{"url":"/rutgers-football","title":"Rutgers","id":"rutgers-football"},"wisconsin-badgers-football":{"url":"/wisconsin-badgers-football","title":"Wisconsin","id":"wisconsin-badgers-football"},"pac-12-football":{"url":"/pac-12-football","title":"Pac-12 Home","id":"pac-12-football"},"pac-10-football/archives":{"url":"/pac-10-football/archives","title":"Archives","id":"pac-10-football/archives"},"arizona-wildcats-football":{"url":"/arizona-wildcats-football","title":"Arizona","id":"arizona-wildcats-football"},"arizona-state-football":{"url":"/arizona-state-football","title":"Arizona St","id":"arizona-state-football"},"cal-bears-football":{"url":"/cal-bears-football","title":"California","id":"cal-bears-football"},"colorado-buffaloes-football":{"url":"/colorado-buffaloes-football","title":"Colorado","id":"colorado-buffaloes-football"},"oregon-ducks-football":{"url":"/oregon-ducks-football","title":"Oregon","id":"oregon-ducks-football"},"oregon-state-football":{"url":"/oregon-state-football","title":"Oregon St","id":"oregon-state-football"},"stanford-football":{"url":"/stanford-football","title":"Stanford","id":"stanford-football"},"ucla-football":{"url":"/ucla-football","title":"UCLA","id":"ucla-football"},"usc-football":{"url":"/usc-football","title":"USC","id":"usc-football"},"utah-utes-football":{"url":"/utah-utes-football","title":"Utah","id":"utah-utes-football"},"washington-huskies-football":{"url":"/washington-huskies-football","title":"Washington","id":"washington-huskies-football"},"washington-state-football":{"url":"/washington-state-football","title":"Washington St","id":"washington-state-football"},"sec-football":{"url":"/sec-football","title":"SEC Home","id":"sec-football"},"sec-football/archives":{"url":"/sec-football/archives","title":"Archives","id":"sec-football/archives"},"alabama-crimson-tide-football":{"url":"/alabama-crimson-tide-football","title":"Alabama","id":"alabama-crimson-tide-football"},"arkansas-razorbacks-football":{"url":"/arkansas-razorbacks-football","title":"Arkansas","id":"arkansas-razorbacks-football"},"auburn-football":{"url":"/auburn-football","title":"Auburn","id":"auburn-football"},"florida-gators-football":{"url":"/florida-gators-football","title":"Florida","id":"florida-gators-football"},"georgia-bulldogs-football":{"url":"/georgia-bulldogs-football","title":"Georgia","id":"georgia-bulldogs-football"},"kentucky-wildcats-football":{"url":"/kentucky-wildcats-football","title":"Kentucky","id":"kentucky-wildcats-football"},"lsu-football":{"url":"/lsu-football","title":"LSU","id":"lsu-football"},"ole-miss-football":{"url":"/ole-miss-football","title":"Mississippi","id":"ole-miss-football"},"mississippi-state-football":{"url":"/mississippi-state-football","title":"Mississippi St","id":"mississippi-state-football"},"missouri-tigers-football":{"url":"/missouri-tigers-football","title":"Missouri","id":"missouri-tigers-football"},"south-carolina-football":{"url":"/south-carolina-football","title":"South Carolina","id":"south-carolina-football"},"tennessee-volunteers-football":{"url":"/tennessee-volunteers-football","title":"Tennessee","id":"tennessee-volunteers-football"},"texas-am-football":{"url":"/texas-am-football","title":"Texas A&M","id":"texas-am-football"},"vanderbilt-football":{"url":"/vanderbilt-football","title":"Vanderbilt","id":"vanderbilt-football"},"independents-football":{"url":"/independents-football","title":"Independents Home","id":"independents-football"},"independents-football/archives":{"url":"/independents-football/archives","title":"Archives","id":"independents-football/archives"},"army-football":{"url":"/army-football","title":"Army","id":"army-football"},"byu-football":{"url":"/byu-football","title":"Brigham Young","id":"byu-football"},"notre-dame-football":{"url":"/notre-dame-football","title":"Notre Dame","id":"notre-dame-football"},"mlb":{"url":"/mlb","title":"Home","id":"mlb"},"fantasy-baseball":{"url":"/fantasy-baseball","title":"Fantasy","id":"fantasy-baseball"},"mlb/teams":{"url":"/mlb/teams","title":"Teams","id":"mlb/teams"},"mlb/archives":{"url":"/mlb/archives","title":"Archives","id":"mlb/archives"},"mlb/odds":{"url":"/mlb/odds","title":"Odds","id":"mlb/odds"},"https://www.stubhub.com/mlb-tickets/grouping/81/?gcid=chDIG-_-geoUS-_-genMLB-_-dt170201-_-cmpBR_Gen-_-partBleacherReport-_-mktgrBRAND":{"url":"https://www.stubhub.com/mlb-tickets/grouping/81/?gcid=chDIG-_-geoUS-_-genMLB-_-dt170201-_-cmpBR_Gen-_-partBleacherReport-_-mktgrBRAND","title":"Tickets","id":"https://www.stubhub.com/mlb-tickets/grouping/81/?gcid=chDIG-_-geoUS-_-genMLB-_-dt170201-_-cmpBR_Gen-_-partBleacherReport-_-mktgrBRAND"},"baltimore-orioles":{"url":"/baltimore-orioles","title":"Baltimore","id":"baltimore-orioles"},"boston-red-sox":{"url":"/boston-red-sox","title":"Boston","id":"boston-red-sox"},"new-york-yankees":{"url":"/new-york-yankees","title":"NY Yankees","id":"new-york-yankees"},"tampa-bay-rays":{"url":"/tampa-bay-rays","title":"Tampa Bay","id":"tampa-bay-rays"},"toronto-blue-jays":{"url":"/toronto-blue-jays","title":"Toronto","id":"toronto-blue-jays"},"chicago-white-sox":{"url":"/chicago-white-sox","title":"Chi White Sox","id":"chicago-white-sox"},"cleveland-indians":{"url":"/cleveland-indians","title":"Cleveland","id":"cleveland-indians"},"detroit-tigers":{"url":"/detroit-tigers","title":"Detroit","id":"detroit-tigers"},"kansas-city-royals":{"url":"/kansas-city-royals","title":"Kansas City","id":"kansas-city-royals"},"minnesota-twins":{"url":"/minnesota-twins","title":"Minnesota","id":"minnesota-twins"},"houston-astros":{"url":"/houston-astros","title":"Houston","id":"houston-astros"},"los-angeles-angels":{"url":"/los-angeles-angels","title":"LA Angels","id":"los-angeles-angels"},"oakland-athletics":{"url":"/oakland-athletics","title":"Oakland","id":"oakland-athletics"},"seattle-mariners":{"url":"/seattle-mariners","title":"Seattle","id":"seattle-mariners"},"texas-rangers":{"url":"/texas-rangers","title":"Texas","id":"texas-rangers"},"atlanta-braves":{"url":"/atlanta-braves","title":"Atlanta","id":"atlanta-braves"},"miami-marlins":{"url":"/miami-marlins","title":"Miami","id":"miami-marlins"},"new-york-mets":{"url":"/new-york-mets","title":"NY Mets","id":"new-york-mets"},"philadelphia-phillies":{"url":"/philadelphia-phillies","title":"Philadelphia","id":"philadelphia-phillies"},"washington-nationals":{"url":"/washington-nationals","title":"Washington","id":"washington-nationals"},"chicago-cubs":{"url":"/chicago-cubs","title":"Chi Cubs","id":"chicago-cubs"},"cincinnati-reds":{"url":"/cincinnati-reds","title":"Cincinnati","id":"cincinnati-reds"},"milwaukee-brewers":{"url":"/milwaukee-brewers","title":"Milwaukee","id":"milwaukee-brewers"},"pittsburgh-pirates":{"url":"/pittsburgh-pirates","title":"Pittsburgh","id":"pittsburgh-pirates"},"st-louis-cardinals":{"url":"/st-louis-cardinals","title":"St Louis","id":"st-louis-cardinals"},"arizona-diamondbacks":{"url":"/arizona-diamondbacks","title":"Arizona","id":"arizona-diamondbacks"},"colorado-rockies":{"url":"/colorado-rockies","title":"Colorado","id":"colorado-rockies"},"los-angeles-dodgers":{"url":"/los-angeles-dodgers","title":"LA Dodgers","id":"los-angeles-dodgers"},"san-diego-padres":{"url":"/san-diego-padres","title":"San Diego","id":"san-diego-padres"},"san-francisco-giants":{"url":"/san-francisco-giants","title":"San Francisco","id":"san-francisco-giants"},"nhl":{"url":"/nhl","title":"Home","id":"nhl"},"nhl-draft":{"url":"/nhl-draft","title":"Draft","id":"nhl-draft"},"nhl/teams":{"url":"/nhl/teams","title":"Teams","id":"nhl/teams"},"nhl/archives":{"url":"/nhl/archives","title":"Archives","id":"nhl/archives"},"nhl/odds":{"url":"/nhl/odds","title":"Odds","id":"nhl/odds"},"https://www.stubhub.com/nhl-tickets/grouping/144/?gcid=chDIG-_-geoUS-_-genNHL-_-dt170201-_-cmpBR_Gen-_-partBleacherReport-_-mktgrBRAND":{"url":"https://www.stubhub.com/nhl-tickets/grouping/144/?gcid=chDIG-_-geoUS-_-genNHL-_-dt170201-_-cmpBR_Gen-_-partBleacherReport-_-mktgrBRAND","title":"Tickets","id":"https://www.stubhub.com/nhl-tickets/grouping/144/?gcid=chDIG-_-geoUS-_-genNHL-_-dt170201-_-cmpBR_Gen-_-partBleacherReport-_-mktgrBRAND"},"boston-bruins":{"url":"/boston-bruins","title":"Boston","id":"boston-bruins"},"buffalo-sabres":{"url":"/buffalo-sabres","title":"Buffalo","id":"buffalo-sabres"},"detroit-red-wings":{"url":"/detroit-red-wings","title":"Detroit","id":"detroit-red-wings"},"florida-panthers":{"url":"/florida-panthers","title":"Florida","id":"florida-panthers"},"montreal-canadiens":{"url":"/montreal-canadiens","title":"Montreal","id":"montreal-canadiens"},"ottawa-senators":{"url":"/ottawa-senators","title":"Ottawa","id":"ottawa-senators"},"tampa-bay-lightning":{"url":"/tampa-bay-lightning","title":"Tampa Bay","id":"tampa-bay-lightning"},"toronto-maple-leafs":{"url":"/toronto-maple-leafs","title":"Toronto","id":"toronto-maple-leafs"},"chicago-blackhawks":{"url":"/chicago-blackhawks","title":"Chicago","id":"chicago-blackhawks"},"colorado-avalanche":{"url":"/colorado-avalanche","title":"Colorado","id":"colorado-avalanche"},"dallas-stars":{"url":"/dallas-stars","title":"Dallas","id":"dallas-stars"},"minnesota-wild":{"url":"/minnesota-wild","title":"Minnesota","id":"minnesota-wild"},"nashville-predators":{"url":"/nashville-predators","title":"Nashville","id":"nashville-predators"},"st-louis-blues":{"url":"/st-louis-blues","title":"St. Louis","id":"st-louis-blues"},"winnipeg-jets":{"url":"/winnipeg-jets","title":"Winnipeg","id":"winnipeg-jets"},"anaheim-ducks":{"url":"/anaheim-ducks","title":"Anaheim","id":"anaheim-ducks"},"arizona-coyotes":{"url":"/arizona-coyotes","title":"Arizona","id":"arizona-coyotes"},"calgary-flames":{"url":"/calgary-flames","title":"Calgary","id":"calgary-flames"},"edmonton-oilers":{"url":"/edmonton-oilers","title":"Edmonton","id":"edmonton-oilers"},"los-angeles-kings":{"url":"/los-angeles-kings","title":"Los Angeles","id":"los-angeles-kings"},"san-jose-sharks":{"url":"/san-jose-sharks","title":"San Jose","id":"san-jose-sharks"},"vancouver-canucks":{"url":"/vancouver-canucks","title":"Vancouver","id":"vancouver-canucks"},"vegas-golden-knights":{"url":"/vegas-golden-knights","title":"Vegas","id":"vegas-golden-knights"},"carolina-hurricanes":{"url":"/carolina-hurricanes","title":"Carolina","id":"carolina-hurricanes"},"columbus-blue-jackets":{"url":"/columbus-blue-jackets","title":"Columbus","id":"columbus-blue-jackets"},"new-jersey-devils":{"url":"/new-jersey-devils","title":"New Jersey","id":"new-jersey-devils"},"new-york-islanders":{"url":"/new-york-islanders","title":"NY Islanders","id":"new-york-islanders"},"new-york-rangers":{"url":"/new-york-rangers","title":"NY Rangers","id":"new-york-rangers"},"philadelphia-flyers":{"url":"/philadelphia-flyers","title":"Philadelphia","id":"philadelphia-flyers"},"pittsburgh-penguins":{"url":"/pittsburgh-penguins","title":"Pittsburgh","id":"pittsburgh-penguins"},"washington-capitals":{"url":"/washington-capitals","title":"Washington","id":"washington-capitals"},"wwe":{"url":"/wwe","title":"Home","id":"wwe"},"wwe-tlc":{"url":"/wwe-tlc","title":"WWE TLC","id":"wwe-tlc"},"wwe/archives":{"url":"/wwe/archives","title":"Archives","id":"wwe/archives"},"wwe-survivor-series":{"url":"/wwe-survivor-series","title":"WWE Survivor Series","id":"wwe-survivor-series"},"pro-wrestling":{"url":"/pro-wrestling","title":"Wrestling Home","id":"pro-wrestling"},"pro-wrestling/archives":{"url":"/pro-wrestling/archives","title":"Archives","id":"pro-wrestling/archives"},"tna-wrestling":{"url":"/tna-wrestling","title":"TNA Home","id":"tna-wrestling"},"tna-wrestling/archives":{"url":"/tna-wrestling/archives","title":"Archives","id":"tna-wrestling/archives"},"mma":{"url":"/mma","title":"Home","id":"mma"},"ufc/archives":{"url":"/ufc/archives","title":"Archives","id":"ufc/archives"},"mma/odds":{"url":"/mma/odds","title":"Odds","id":"mma/odds"},"ufc-217″:{"url":"/ufc-217″,"title":"UFC 217″,"id":"ufc-217″},"nascar":{"url":"/nascar","title":"NASCAR","id":"nascar"},"golf":{"url":"/golf","title":"Golf","id":"golf","subLinks":["golf","golf/archives"]},"golf/archives":{"url":"/golf/archives","title":"Archives","id":"golf/archives"},"tennis":{"url":"/tennis","title":"Tennis","id":"tennis","subLinks":["tennis","tennis/archives"]},"tennis/archives":{"url":"/tennis/archives","title":"Archives","id":"tennis/archives"},"college-basketball":{"url":"/college-basketball","title":"Home","id":"college-basketball"},"college-basketball-recruiting":{"url":"/college-basketball-recruiting","title":"Recruiting","id":"college-basketball-recruiting"},"college-basketball/teams":{"url":"/college-basketball/teams","title":"Teams","id":"college-basketball/teams"},"college-basketball/archives":{"url":"/college-basketball/archives","title":"Archives","id":"college-basketball/archives"},"https://www.stubhub.com/ncaa-basketball-tickets/grouping/333/?gcid=chDIG-_-geoUS-_-genNCAAB-_-dt170201-_-cmpBR_Gen-_-partBleacherReport-_-mktgrBRAND":{"url":"https://www.stubhub.com/ncaa-basketball-tickets/grouping/333/?gcid=chDIG-_-geoUS-_-genNCAAB-_-dt170201-_-cmpBR_Gen-_-partBleacherReport-_-mktgrBRAND","title":"Buy Tickets","id":"https://www.stubhub.com/ncaa-basketball-tickets/grouping/333/?gcid=chDIG-_-geoUS-_-genNCAAB-_-dt170201-_-cmpBR_Gen-_-partBleacherReport-_-mktgrBRAND"},"womens-college-basketball":{"url":"/womens-college-basketball","title":"Women's CBB","id":"womens-college-basketball"},"cincinnati-bearcats-basketball":{"url":"/cincinnati-bearcats-basketball","title":"Cincinnati","id":"cincinnati-bearcats-basketball"},"uconn-basketball":{"url":"/uconn-basketball","title":"Connecticut","id":"uconn-basketball"},"east-carolina-basketball":{"url":"/east-carolina-basketball","title":"East Carolina","id":"east-carolina-basketball"},"houston-cougars-basketball":{"url":"/houston-cougars-basketball","title":"Houston","id":"houston-cougars-basketball"},"memphis-tigers-basketball":{"url":"/memphis-tigers-basketball","title":"Memphis","id":"memphis-tigers-basketball"},"south-florida-bulls-basketball":{"url":"/south-florida-bulls-basketball","title":"South Florida","id":"south-florida-bulls-basketball"},"smu-basketball":{"url":"/smu-basketball","title":"SMU","id":"smu-basketball"},"temple-basketball":{"url":"/temple-basketball","title":"Temple","id":"temple-basketball"},"tulane-basketball":{"url":"/tulane-basketball","title":"Tulane","id":"tulane-basketball"},"tulsa-golden-hurricane-basketball":{"url":"/tulsa-golden-hurricane-basketball","title":"Tulsa","id":"tulsa-golden-hurricane-basketball"},"ucf-basketball":{"url":"/ucf-basketball","title":"UCF","id":"ucf-basketball"},"acc-basketball":{"url":"/acc-basketball","title":"ACC Home","id":"acc-basketball"},"acc-basketball/archives":{"url":"/acc-basketball/archives","title":"Archives","id":"acc-basketball/archives"},"boston-college-basketball":{"url":"/boston-college-basketball","title":"Boston College","id":"boston-college-basketball"},"clemson-basketball":{"url":"/clemson-basketball","title":"Clemson","id":"clemson-basketball"},"duke-basketball":{"url":"/duke-basketball","title":"Duke","id":"duke-basketball"},"florida-state-basketball":{"url":"/florida-state-basketball","title":"Florida St","id":"florida-state-basketball"},"georgia-tech-basketball":{"url":"/georgia-tech-basketball","title":"Georgia Tech","id":"georgia-tech-basketball"},"louisville-cardinals-basketball":{"url":"/louisville-cardinals-basketball","title":"Louisville","id":"louisville-cardinals-basketball"},"miami-hurricanes-basketball":{"url":"/miami-hurricanes-basketball","title":"Miami (FL)","id":"miami-hurricanes-basketball"},"unc-basketball":{"url":"/unc-basketball","title":"North Carolina","id":"unc-basketball"},"nc-state-basketball":{"url":"/nc-state-basketball","title":"NC State","id":"nc-state-basketball"},"notre-dame-basketball":{"url":"/notre-dame-basketball","title":"Notre Dame","id":"notre-dame-basketball"},"pitt-basketball":{"url":"/pitt-basketball","title":"Pittsburgh","id":"pitt-basketball"},"syracuse-basketball":{"url":"/syracuse-basketball","title":"Syracuse","id":"syracuse-basketball"},"uva-basketball":{"url":"/uva-basketball","title":"Virginia","id":"uva-basketball"},"virginia-tech-basketball":{"url":"/virginia-tech-basketball","title":"Virginia Tech","id":"virginia-tech-basketball"},"wake-forest-basketball":{"url":"/wake-forest-basketball","title":"Wake Forest","id":"wake-forest-basketball"},"atlantic-ten-basketball":{"url":"/atlantic-ten-basketball","title":"Atlantic 10 Home","id":"atlantic-ten-basketball"},"atlantic-ten-basketball/archives":{"url":"/atlantic-ten-basketball/archives","title":"Archives","id":"atlantic-ten-basketball/archives"},"davidson-basketball":{"url":"/davidson-basketball","title":"Davidson","id":"davidson-basketball"},"dayton-basketball":{"url":"/dayton-basketball","title":"Dayton","id":"dayton-basketball"},"duquesne-basketball":{"url":"/duquesne-basketball","title":"Duquesne","id":"duquesne-basketball"},"fordham-basketball":{"url":"/fordham-basketball","title":"Fordham","id":"fordham-basketball"},"george-mason-basketball":{"url":"/george-mason-basketball","title":"George Mason ","id":"george-mason-basketball"},"gw-basketball":{"url":"/gw-basketball","title":"George Washington","id":"gw-basketball"},"la-salle-basketball":{"url":"/la-salle-basketball","title":"La Salle","id":"la-salle-basketball"},"umbad-basketball":{"url":"/umbad-basketball","title":"Mbadachusetts","id":"umbad-basketball"},"rhode-island-rams-basketball":{"url":"/rhode-island-rams-basketball","title":"Rhode Island","id":"rhode-island-rams-basketball"},"richmond-spiders-basketball":{"url":"/richmond-spiders-basketball","title":"Richmond","id":"richmond-spiders-basketball"},"saint-louis-billikens-basketball":{"url":"/saint-louis-billikens-basketball","title":"Saint Louis","id":"saint-louis-billikens-basketball"},"st-josephs-basketball":{"url":"/st-josephs-basketball","title":"St. Joseph's","id":"st-josephs-basketball"},"st-bonaventure-basketball":{"url":"/st-bonaventure-basketball","title":"St. Bonaventure","id":"st-bonaventure-basketball"},"virginia-commonwealth-basketball":{"url":"/virginia-commonwealth-basketball","title":"Virginia Commonwealth","id":"virginia-commonwealth-basketball"},"big-12-basketball":{"url":"/big-12-basketball","title":"Big 12 Home","id":"big-12-basketball"},"big-12-basketball/archives":{"url":"/big-12-basketball/archives","title":"Archives","id":"big-12-basketball/archives"},"baylor-basketball":{"url":"/baylor-basketball","title":"Baylor","id":"baylor-basketball"},"iowa-state-basketball":{"url":"/iowa-state-basketball","title":"Iowa St","id":"iowa-state-basketball"},"kansas-jayhawks-basketball":{"url":"/kansas-jayhawks-basketball","title":"Kansas","id":"kansas-jayhawks-basketball"},"kansas-state-basketball":{"url":"/kansas-state-basketball","title":"Kansas St","id":"kansas-state-basketball"},"oklahoma-sooners-basketball":{"url":"/oklahoma-sooners-basketball","title":"Oklahoma","id":"oklahoma-sooners-basketball"},"oklahoma-state-basketball":{"url":"/oklahoma-state-basketball","title":"Oklahoma St","id":"oklahoma-state-basketball"},"tcu-basketball":{"url":"/tcu-basketball","title":"TCU","id":"tcu-basketball"},"texas-longhorns-basketball":{"url":"/texas-longhorns-basketball","title":"Texas","id":"texas-longhorns-basketball"},"texas-tech-basketball":{"url":"/texas-tech-basketball","title":"Texas Tech","id":"texas-tech-basketball"},"wvu-basketball":{"url":"/wvu-basketball","title":"West Virginia","id":"wvu-basketball"},"big-east-basketball":{"url":"/big-east-basketball","title":"Big East Home","id":"big-east-basketball"},"big-east-basketball/archives":{"url":"/big-east-basketball/archives","title":"Archives","id":"big-east-basketball/archives"},"butler-basketball":{"url":"/butler-basketball","title":"Butler","id":"butler-basketball"},"creighton-basketball":{"url":"/creighton-basketball","title":"Creighton","id":"creighton-basketball"},"depaul-basketball":{"url":"/depaul-basketball","title":"DePaul","id":"depaul-basketball"},"georgetown-basketball":{"url":"/georgetown-basketball","title":"Georgetown","id":"georgetown-basketball"},"marquette-basketball":{"url":"/marquette-basketball","title":"Marquette","id":"marquette-basketball"},"providence-friars-basketball":{"url":"/providence-friars-basketball","title":"Providence","id":"providence-friars-basketball"},"seton-hall-basketball":{"url":"/seton-hall-basketball","title":"Seton Hall","id":"seton-hall-basketball"},"st-johns-basketball":{"url":"/st-johns-basketball","title":"St John's","id":"st-johns-basketball"},"villanova-basketball":{"url":"/villanova-basketball","title":"Villanova","id":"villanova-basketball"},"xavier-basketball":{"url":"/xavier-basketball","title":"Xavier","id":"xavier-basketball"},"big-10-basketball":{"url":"/big-10-basketball","title":"Big Ten Home","id":"big-10-basketball"},"big-10-basketball/archives":{"url":"/big-10-basketball/archives","title":"Archives","id":"big-10-basketball/archives"},"illinois-fighting-illini-basketball":{"url":"/illinois-fighting-illini-basketball","title":"Illinois","id":"illinois-fighting-illini-basketball"},"indiana-hoosiers-basketball":{"url":"/indiana-hoosiers-basketball","title":"Indiana","id":"indiana-hoosiers-basketball"},"iowa-hawkeyes-basketball":{"url":"/iowa-hawkeyes-basketball","title":"Iowa","id":"iowa-hawkeyes-basketball"},"maryland-terrapins-basketball":{"url":"/maryland-terrapins-basketball","title":"Maryland","id":"maryland-terrapins-basketball"},"michigan-wolverines-basketball":{"url":"/michigan-wolverines-basketball","title":"Michigan","id":"michigan-wolverines-basketball"},"michigan-state-basketball":{"url":"/michigan-state-basketball","title":"Michigan St","id":"michigan-state-basketball"},"minnesota-golden-gophers-basketball":{"url":"/minnesota-golden-gophers-basketball","title":"Minnesota","id":"minnesota-golden-gophers-basketball"},"nebraska-cornhuskers-basketball":{"url":"/nebraska-cornhuskers-basketball","title":"Nebraska","id":"nebraska-cornhuskers-basketball"},"northwestern-basketball":{"url":"/northwestern-basketball","title":"Northwestern","id":"northwestern-basketball"},"ohio-state-basketball":{"url":"/ohio-state-basketball","title":"Ohio St","id":"ohio-state-basketball"},"penn-state-basketball":{"url":"/penn-state-basketball","title":"Penn St","id":"penn-state-basketball"},"purdue-basketball":{"url":"/purdue-basketball","title":"Purdue","id":"purdue-basketball"},"rutgers-basketball":{"url":"/rutgers-basketball","title":"Rutgers","id":"rutgers-basketball"},"wisconsin-badgers-basketball":{"url":"/wisconsin-badgers-basketball","title":"Wisconsin","id":"wisconsin-badgers-basketball"},"pac-12-basketball":{"url":"/pac-12-basketball","title":"Pacific-12 Home","id":"pac-12-basketball"},"pac-10-basketball/archives":{"url":"/pac-10-basketball/archives","title":"Archives","id":"pac-10-basketball/archives"},"arizona-wildcats-basketball":{"url":"/arizona-wildcats-basketball","title":"Arizona","id":"arizona-wildcats-basketball"},"arizona-state-basketball":{"url":"/arizona-state-basketball","title":"Arizona St","id":"arizona-state-basketball"},"cal-bears-basketball":{"url":"/cal-bears-basketball","title":"California","id":"cal-bears-basketball"},"colorado-buffaloes-basketball":{"url":"/colorado-buffaloes-basketball","title":"Colorado","id":"colorado-buffaloes-basketball"},"oregon-ducks-basketball":{"url":"/oregon-ducks-basketball","title":"Oregon","id":"oregon-ducks-basketball"},"oregon-state-basketball":{"url":"/oregon-state-basketball","title":"Oregon St","id":"oregon-state-basketball"},"stanford-basketball":{"url":"/stanford-basketball","title":"Stanford","id":"stanford-basketball"},"ucla-basketball":{"url":"/ucla-basketball","title":"UCLA","id":"ucla-basketball"},"usc-basketball":{"url":"/usc-basketball","title":"USC","id":"usc-basketball"},"utah-utes-basketball":{"url":"/utah-utes-basketball","title":"Utah","id":"utah-utes-basketball"},"washington-huskies-basketball":{"url":"/washington-huskies-basketball","title":"Washington","id":"washington-huskies-basketball"},"washington-state-basketball":{"url":"/washington-state-basketball","title":"Washington St","id":"washington-state-basketball"},"sec-basketball":{"url":"/sec-basketball","title":"SEC Home","id":"sec-basketball"},"sec-basketball/archives":{"url":"/sec-basketball/archives","title":"Archives","id":"sec-basketball/archives"},"alabama-crimson-tide-basketball":{"url":"/alabama-crimson-tide-basketball","title":"Alabama","id":"alabama-crimson-tide-basketball"},"arkansas-razorbacks-basketball":{"url":"/arkansas-razorbacks-basketball","title":"Arkansas","id":"arkansas-razorbacks-basketball"},"auburn-basketball":{"url":"/auburn-basketball","title":"Auburn","id":"auburn-basketball"},"florida-gators-basketball":{"url":"/florida-gators-basketball","title":"Florida","id":"florida-gators-basketball"},"georgia-bulldogs-basketball":{"url":"/georgia-bulldogs-basketball","title":"Georgia","id":"georgia-bulldogs-basketball"},"kentucky-wildcats-basketball":{"url":"/kentucky-wildcats-basketball","title":"Kentucky","id":"kentucky-wildcats-basketball"},"lsu-basketball":{"url":"/lsu-basketball","title":"LSU","id":"lsu-basketball"},"ole-miss-basketball":{"url":"/ole-miss-basketball","title":"Mississippi","id":"ole-miss-basketball"},"mississippi-state-basketball":{"url":"/mississippi-state-basketball","title":"Mississippi St","id":"mississippi-state-basketball"},"missouri-tigers-basketball":{"url":"/missouri-tigers-basketball","title":"Missouri","id":"missouri-tigers-basketball"},"south-carolina-basketball":{"url":"/south-carolina-basketball","title":"South Carolina","id":"south-carolina-basketball"},"tennessee-volunteers-basketball":{"url":"/tennessee-volunteers-basketball","title":"Tennessee","id":"tennessee-volunteers-basketball"},"texas-am-basketball":{"url":"/texas-am-basketball","title":"Texas A&M","id":"texas-am-basketball"},"vanderbilt-basketball":{"url":"/vanderbilt-basketball","title":"Vanderbilt","id":"vanderbilt-basketball"},"boxing":{"url":"/boxing","title":"Boxing","id":"boxing","subLinks":["boxing","boxing/archives","boxing/odds"]},"boxing/archives":{"url":"/boxing/archives","title":"Archives","id":"boxing/archives"},"boxing/odds":{"url":"/boxing/odds","title":"Odds","id":"boxing/odds"},"nba-2k18″:{"url":"/nba-2k18″,"title":"NBA 2K18″,"id":"nba-2k18″},"mr-olympia":{"url":"/mr-olympia","title":"Mr Olympia","id":"mr-olympia"},"college-baseball":{"url":"/college-baseball","title":"College Baseball","id":"college-baseball"},"formula-1″:{"url":"/formula-1″,"title":"Formula 1″,"id":"formula-1″},"esports":{"url":"/esports","title":"Gaming","id":"esports"},"united-states-womens-national-team":{"url":"/united-states-womens-national-team","title":"USWNT","id":"united-states-womens-national-team"},"trending":{"url":"/trending","title":"Trending","id":"trending"},"https://mag.bleacherreport.com/":{"url":"https://mag.bleacherreport.com/","title":"Mag","id":"https://mag.bleacherreport.com/"},"https://www.stubhub.com/?gcid=chAFF-_-geoUS-_-genAllTix-_-dt170312-_-cmpBR_Main_Nav-_-partBleacherReport":{"url":"https://www.stubhub.com/?gcid=chAFF-_-geoUS-_-genAllTix-_-dt170312-_-cmpBR_Main_Nav-_-partBleacherReport","title":"Tickets","id":"https://www.stubhub.com/?gcid=chAFF-_-geoUS-_-genAllTix-_-dt170312-_-cmpBR_Main_Nav-_-partBleacherReport"},"mobile":{"url":"/mobile","title":"Get The App","id":"mobile"}}},"notification":{"cookie_notice":false,"privacy_notice":false,"smart_banner":false,"mobile_interstitial":false},"page":{"cnn":false,"embedded":false,"force_promo":false,"fromCNNApp":false,"fromNonCNNPartner":false,"layout":"default","social":"false","tsm":0,"tst":0,"site":"NFL","zone":"article","type":"article","id":"2741558″,"article":2741558,"buzz":"","division":"none","event":"none","fantasy":"fantasy-football","gp_flag":"","league":"NFL","render_strategy":"article","tag_id":16,"tags":"NFL,Fantasy_Football,Fantasy","team":"none","writer":"Rob Goldberg"},"playlists":{},"promo":{},"schedules":{"selectedTeam":"2741558″},"scores":{"order":[],"sports":{},"games":{}},"search":{"results":[]},"sections":{},"stub":{},"tags":{"nfl":{"unique_name":"nfl","type":"League","tickets_link":"https://www.stubhub.com/nfl-tickets/grouping/121/?gcid=chAFF-_-geoUS-_-genNFL-_-dt170312-_-cmpBR_NFL-_-partBleacherReport","team_color":null,"tag_id":16,"site":"NFL","short_name":"NFL","logo":"nfl.png","links":{"parent":"https://api.bleacherreport.com/api/v1/tags/football.json","children":"https://api.bleacherreport.com/api/v1/tags/kansas-city-chiefs-vs-new-england-patriots-2017-9-8,philadelphia-eagles-vs-washington-redskins-2017-9-10,oakland-raiders-vs-tennessee-titans-2017-9-10,arizona-cardinals-vs-detroit-lions-2017-9-10,atlanta-falcons-vs-chicago-bears-2017-9-10,pittsburgh-steelers-vs-cleveland-browns-2017-9-10,jacksonville-jaguars-vs-houston-texans-2017-9-10,new-york-jets-vs-buffalo-bills-2017-9-10,baltimore-ravens-vs-cincinnati-bengals-2017-9-10,indianapolis-colts-vs-los-angeles-rams-2017-9-10,seattle-seahawks-vs-green-bay-packers-2017-9-10,carolina-panthers-vs-san-francisco-49ers-2017-9-10,new-york-giants-vs-dallas-cowboys-2017-9-11,new-orleans-saints-vs-minnesota-vikings-2017-9-11,los-angeles-chargers-vs-denver-broncos-2017-9-12,houston-texans-vs-cincinnati-bengals-2017-9-15,philadelphia-eagles-vs-kansas-city-chiefs-2017-9-17,arizona-cardinals-vs-indianapolis-colts-2017-9-17,minnesota-vikings-vs-pittsburgh-steelers-2017-9-17,cleveland-browns-vs-baltimore-ravens-2017-9-17,new-england-patriots-vs-new-orleans-saints-2017-9-17,chicago-bears-vs-tampa-bay-buccaneers-2017-9-17,buffalo-bills-vs-carolina-panthers-2017-9-17,tennessee-titans-vs-jacksonville-jaguars-2017-9-17,new-york-jets-vs-oakland-raiders-2017-9-17,miami-dolphins-vs-los-angeles-chargers-2017-9-17,san-francisco-49ers-vs-seattle-seahawks-2017-9-17,washington-redskins-vs-los-angeles-rams-2017-9-17,dallas-cowboys-vs-denver-broncos-2017-9-17,green-bay-packers-vs-atlanta-falcons-2017-9-18,detroit-lions-vs-new-york-giants-2017-9-19,los-angeles-rams-vs-san-francisco-49ers-2017-9-22,baltimore-ravens-vs-jacksonville-jaguars-2017-9-24,new-orleans-saints-vs-carolina-panthers-2017-9-24,tampa-bay-buccaneers-vs-minnesota-vikings-2017-9-24,denver-broncos-vs-buffalo-bills-2017-9-24,pittsburgh-steelers-vs-chicago-bears-2017-9-24,miami-dolphins-vs-new-york-jets-2017-9-24,new-york-giants-vs-philadelphia-eagles-2017-9-24,atlanta-falcons-vs-detroit-lions-2017-9-24,houston-texans-vs-new-england-patriots-2017-9-24,cleveland-browns-vs-indianapolis-colts-2017-9-24,seattle-seahawks-vs-tennessee-titans-2017-9-24,kansas-city-chiefs-vs-los-angeles-chargers-2017-9-24,cincinnati-bengals-vs-green-bay-packers-2017-9-24,oakland-raiders-vs-washington-redskins-2017-9-25,dallas-cowboys-vs-arizona-cardinals-2017-9-26,chicago-bears-vs-green-bay-packers-2017-9-29,new-orleans-saints-vs-miami-dolphins-2017-10-1,pittsburgh-steelers-vs-baltimore-ravens-2017-10-1,carolina-panthers-vs-new-england-patriots-2017-10-1,tennessee-titans-vs-houston-texans-2017-10-1,detroit-lions-vs-minnesota-vikings-2017-10-1,buffalo-bills-vs-atlanta-falcons-2017-10-1,los-angeles-rams-vs-dallas-cowboys-2017-10-1,cincinnati-bengals-vs-cleveland-browns-2017-10-1,jacksonville-jaguars-vs-new-york-jets-2017-10-1,new-york-giants-vs-tampa-bay-buccaneers-2017-10-1,philadelphia-eagles-vs-los-angeles-chargers-2017-10-1,san-francisco-49ers-vs-arizona-cardinals-2017-10-1,oakland-raiders-vs-denver-broncos-2017-10-1,indianapolis-colts-vs-seattle-seahawks-2017-10-2,washington-redskins-vs-kansas-city-chiefs-2017-10-3,new-england-patriots-vs-tampa-bay-buccaneers-2017-10-6,arizona-cardinals-vs-philadelphia-eagles-2017-10-8,carolina-panthers-vs-detroit-lions-2017-10-8,san-francisco-49ers-vs-indianapolis-colts-2017-10-8,jacksonville-jaguars-vs-pittsburgh-steelers-2017-10-8,buffalo-bills-vs-cincinnati-bengals-2017-10-8,new-york-jets-vs-cleveland-browns-2017-10-8,tennessee-titans-vs-miami-dolphins-2017-10-8,los-angeles-chargers-vs-new-york-giants-2017-10-8,baltimore-ravens-vs-oakland-raiders-2017-10-8,seattle-seahawks-vs-los-angeles-rams-2017-10-8,green-bay-packers-vs-dallas-cowboys-2017-10-8,kansas-city-chiefs-vs-houston-texans-2017-10-9,minnesota-vikings-vs-chicago-bears-2017-10-10,philadelphia-eagles-vs-carolina-panthers-2017-10-13,tampa-bay-buccaneers-vs-arizona-cardinals-2017-10-15,los-angeles-rams-vs-jacksonville-jaguars-2017-10-15,los-angeles-chargers-vs-oakland-raiders-2017-10-15,pittsburgh-steelers-vs-kansas-city-chiefs-2017-10-15,new-york-giants-vs-denver-broncos-2017-10-16,indianapolis-colts-vs-tennessee-titans-2017-10-17,kansas-city-chiefs-vs-oakland-raiders-2017-10-20,tampa-bay-buccaneers-vs-buffalo-bills-2017-10-22,new-orleans-saints-vs-green-bay-packers-2017-10-22,baltimore-ravens-vs-minnesota-vikings-2017-10-22,tennessee-titans-vs-cleveland-browns-2017-10-22,new-york-jets-vs-miami-dolphins-2017-10-22,jacksonville-jaguars-vs-indianapolis-colts-2017-10-22,arizona-cardinals-vs-los-angeles-rams-2017-10-22,carolina-panthers-vs-chicago-bears-2017-10-22,dallas-cowboys-vs-san-francisco-49ers-2017-10-22,cincinnati-bengals-vs-pittsburgh-steelers-2017-10-22,seattle-seahawks-vs-new-york-giants-2017-10-22,denver-broncos-vs-los-angeles-chargers-2017-10-22,atlanta-falcons-vs-new-england-patriots-2017-10-23,washington-redskins-vs-philadelphia-eagles-2017-10-24,miami-dolphins-vs-baltimore-ravens-2017-10-27,minnesota-vikings-vs-cleveland-browns-2017-10-29,san-francisco-49ers-vs-philadelphia-eagles-2017-10-29,oakland-raiders-vs-buffalo-bills-2017-10-29,indianapolis-colts-vs-cincinnati-bengals-2017-10-29,carolina-panthers-vs-tampa-bay-buccaneers-2017-10-29,chicago-bears-vs-new-orleans-saints-2017-10-29,atlanta-falcons-vs-new-york-jets-2017-10-29,los-angeles-chargers-vs-new-england-patriots-2017-10-29,houston-texans-vs-seattle-seahawks-2017-10-29,dallas-cowboys-vs-washington-redskins-2017-10-29,pittsburgh-steelers-vs-detroit-lions-2017-10-30,denver-broncos-vs-kansas-city-chiefs-2017-10-31,buffalo-bills-vs-new-york-jets-2017-11-3,tampa-bay-buccaneers-vs-new-orleans-saints-2017-11-5,baltimore-ravens-vs-tennessee-titans-2017-11-5,los-angeles-rams-vs-new-york-giants-2017-11-5,cincinnati-bengals-vs-jacksonville-jaguars-2017-11-5,indianapolis-colts-vs-houston-texans-2017-11-5,atlanta-falcons-vs-carolina-panthers-2017-11-5,denver-broncos-vs-philadelphia-eagles-2017-11-5,arizona-cardinals-vs-san-francisco-49ers-2017-11-5,washington-redskins-vs-seattle-seahawks-2017-11-5,kansas-city-chiefs-vs-dallas-cowboys-2017-11-5,oakland-raiders-vs-miami-dolphins-2017-11-6,detroit-lions-vs-green-bay-packers-2017-11-7,seattle-seahawks-vs-arizona-cardinals-2017-11-10,pittsburgh-steelers-vs-indianapolis-colts-2017-11-12,minnesota-vikings-vs-washington-redskins-2017-11-12,los-angeles-chargers-vs-jacksonville-jaguars-2017-11-12,new-orleans-saints-vs-buffalo-bills-2017-11-12,green-bay-packers-vs-chicago-bears-2017-11-12,cincinnati-bengals-vs-tennessee-titans-2017-11-12,new-york-jets-vs-tampa-bay-buccaneers-2017-11-12,cleveland-browns-vs-detroit-lions-2017-11-12,houston-texans-vs-los-angeles-rams-2017-11-12,new-york-giants-vs-san-francisco-49ers-2017-11-12,dallas-cowboys-vs-atlanta-falcons-2017-11-12,new-england-patriots-vs-denver-broncos-2017-11-13,miami-dolphins-vs-carolina-panthers-2017-11-14,tennessee-titans-vs-pittsburgh-steelers-2017-11-17,baltimore-ravens-vs-green-bay-packers-2017-11-19,arizona-cardinals-vs-houston-texans-2017-11-19,tampa-bay-buccaneers-vs-miami-dolphins-2017-11-19,washington-redskins-vs-new-orleans-saints-2017-11-19,jacksonville-jaguars-vs-cleveland-browns-2017-11-19,detroit-lions-vs-chicago-bears-2017-11-19,los-angeles-rams-vs-minnesota-vikings-2017-11-19,kansas-city-chiefs-vs-new-york-giants-2017-11-19,buffalo-bills-vs-los-angeles-chargers-2017-11-19,new-england-patriots-vs-oakland-raiders-2017-11-19,cincinnati-bengals-vs-denver-broncos-2017-11-19,philadelphia-eagles-vs-dallas-cowboys-2017-11-20,atlanta-falcons-vs-seattle-seahawks-2017-11-21,minnesota-vikings-vs-detroit-lions-2017-11-23,los-angeles-chargers-vs-dallas-cowboys-2017-11-23,new-york-giants-vs-washington-redskins-2017-11-24,tennessee-titans-vs-indianapolis-colts-2017-11-26,carolina-panthers-vs-new-york-jets-2017-11-26,cleveland-browns-vs-cincinnati-bengals-2017-11-26,tampa-bay-buccaneers-vs-atlanta-falcons-2017-11-26,miami-dolphins-vs-new-england-patriots-2017-11-26,buffalo-bills-vs-kansas-city-chiefs-2017-11-26,chicago-bears-vs-philadelphia-eagles-2017-11-26,new-orleans-saints-vs-los-angeles-rams-2017-11-26,seattle-seahawks-vs-san-francisco-49ers-2017-11-26,jacksonville-jaguars-vs-arizona-cardinals-2017-11-26,denver-broncos-vs-oakland-raiders-2017-11-26,green-bay-packers-vs-pittsburgh-steelers-2017-11-27,houston-texans-vs-baltimore-ravens-2017-11-28,washington-redskins-vs-dallas-cowboys-2017-12-1,tampa-bay-buccaneers-vs-green-bay-packers-2017-12-3,minnesota-vikings-vs-atlanta-falcons-2017-12-3,san-francisco-49ers-vs-chicago-bears-2017-12-3,detroit-lions-vs-baltimore-ravens-2017-12-3,denver-broncos-vs-miami-dolphins-2017-12-3,indianapolis-colts-vs-jacksonville-jaguars-2017-12-3,carolina-panthers-vs-new-orleans-saints-2017-12-3,houston-texans-vs-tennessee-titans-2017-12-3,kansas-city-chiefs-vs-new-york-jets-2017-12-3,new-england-patriots-vs-buffalo-bills-2017-12-3,cleveland-browns-vs-los-angeles-chargers-2017-12-3,los-angeles-rams-vs-arizona-cardinals-2017-12-3,new-york-giants-vs-oakland-raiders-2017-12-3,philadelphia-eagles-vs-seattle-seahawks-2017-12-4,pittsburgh-steelers-vs-cincinnati-bengals-2017-12-5,new-orleans-saints-vs-atlanta-falcons-2017-12-8,oakland-raiders-vs-kansas-city-chiefs-2017-12-10,san-francisco-49ers-vs-houston-texans-2017-12-10,minnesota-vikings-vs-carolina-panthers-2017-12-10,chicago-bears-vs-cincinnati-bengals-2017-12-10,green-bay-packers-vs-cleveland-browns-2017-12-10,detroit-lions-vs-tampa-bay-buccaneers-2017-12-10,indianapolis-colts-vs-buffalo-bills-2017-12-10,seattle-seahawks-vs-jacksonville-jaguars-2017-12-10,washington-redskins-vs-los-angeles-chargers-2017-12-10,tennessee-titans-vs-arizona-cardinals-2017-12-10,new-york-jets-vs-denver-broncos-2017-12-10,dallas-cowboys-vs-new-york-giants-2017-12-10,philadelphia-eagles-vs-los-angeles-rams-2017-12-10,baltimore-ravens-vs-pittsburgh-steelers-2017-12-11,new-england-patriots-vs-miami-dolphins-2017-12-12,denver-broncos-vs-indianapolis-colts-2017-12-15,chicago-bears-vs-detroit-lions-2017-12-16,los-angeles-chargers-vs-kansas-city-chiefs-2017-12-17,philadelphia-eagles-vs-new-york-giants-2017-12-17,cincinnati-bengals-vs-minnesota-vikings-2017-12-17,houston-texans-vs-jacksonville-jaguars-2017-12-17,arizona-cardinals-vs-washington-redskins-2017-12-17,new-york-jets-vs-new-orleans-saints-2017-12-17,miami-dolphins-vs-buffalo-bills-2017-12-17,green-bay-packers-vs-carolina-panthers-2017-12-17,baltimore-ravens-vs-cleveland-browns-2017-12-17,los-angeles-rams-vs-seattle-seahawks-2017-12-17,new-england-patriots-vs-pittsburgh-steelers-2017-12-17,tennessee-titans-vs-san-francisco-49ers-2017-12-17,dallas-cowboys-vs-oakland-raiders-2017-12-18,atlanta-falcons-vs-tampa-bay-buccaneers-2017-12-19,indianapolis-colts-vs-baltimore-ravens-2017-12-23,minnesota-vikings-vs-green-bay-packers-2017-12-24,cleveland-browns-vs-chicago-bears-2017-12-24,atlanta-falcons-vs-new-orleans-saints-2017-12-24,denver-broncos-vs-washington-redskins-2017-12-24,tampa-bay-buccaneers-vs-carolina-panthers-2017-12-24,miami-dolphins-vs-kansas-city-chiefs-2017-12-24,los-angeles-rams-vs-tennessee-titans-2017-12-24,los-angeles-chargers-vs-new-york-jets-2017-12-24,detroit-lions-vs-cincinnati-bengals-2017-12-24,buffalo-bills-vs-new-england-patriots-2017-12-24,jacksonville-jaguars-vs-san-francisco-49ers-2017-12-24,new-york-giants-vs-arizona-cardinals-2017-12-24,seattle-seahawks-vs-dallas-cowboys-2017-12-24,pittsburgh-steelers-vs-houston-texans-2017-12-25,oakland-raiders-vs-philadelphia-eagles-2017-12-26,washington-redskins-vs-new-york-giants-2017-12-31,new-york-jets-vs-new-england-patriots-2017-12-31,carolina-panthers-vs-atlanta-falcons-2017-12-31,houston-texans-vs-indianapolis-colts-2017-12-31,cleveland-browns-vs-pittsburgh-steelers-2017-12-31,green-bay-packers-vs-detroit-lions-2017-12-31,dallas-cowboys-vs-philadelphia-eagles-2017-12-31,chicago-bears-vs-minnesota-vikings-2017-12-31,buffalo-bills-vs-miami-dolphins-2017-12-31,jacksonville-jaguars-vs-tennessee-titans-2017-12-31,cincinnati-bengals-vs-baltimore-ravens-2017-12-31,new-orleans-saints-vs-tampa-bay-buccaneers-2017-12-31,oakland-raiders-vs-los-angeles-chargers-2017-12-31,san-francisco-49ers-vs-los-angeles-rams-2017-12-31,arizona-cardinals-vs-seattle-seahawks-2017-12-31,kansas-city-chiefs-vs-denver-broncos-2017-12-31,arizona-cardinals-vs-dallas-cowboys-2017-8-4,houston-texans-vs-carolina-panthers-2017-8-9,green-bay-packers-vs-minnesota-vikings-2017-10-15,minnesota-vikings-vs-buffalo-bills-2017-8-10,cleveland-browns-vs-houston-texans-2017-10-15,atlanta-falcons-vs-miami-dolphins-2017-8-10,detroit-lions-vs-new-orleans-saints-2017-10-15,miami-dolphins-vs-atlanta-falcons-2017-10-15,new-england-patriots-vs-new-york-jets-2017-10-15,chicago-bears-vs-baltimore-ravens-2017-10-15,san-francisco-49ers-vs-washington-redskins-2017-10-15,washington-redskins-vs-baltimore-ravens-2017-8-10,jacksonville-jaguars-vs-new-england-patriots-2017-8-10,denver-broncos-vs-chicago-bears-2017-8-11,new-orleans-saints-vs-cleveland-browns-2017-8-11,philadelphia-eagles-vs-green-bay-packers-2017-8-11,pittsburgh-steelers-vs-new-york-giants-2017-8-11,tampa-bay-buccaneers-vs-cincinnati-bengals-2017-8-11,san-francisco-49ers-vs-kansas-city-chiefs-2017-8-12,tennessee-titans-vs-new-york-jets-2017-8-12,dallas-cowboys-vs-los-angeles-rams-2017-8-13,oakland-raiders-vs-arizona-cardinals-2017-8-13,detroit-lions-vs-indianapolis-colts-2017-8-13,seattle-seahawks-vs-los-angeles-chargers-2017-8-14,buffalo-bills-vs-philadelphia-eagles-2017-8-17,baltimore-ravens-vs-miami-dolphins-2017-8-17,tampa-bay-buccaneers-vs-jacksonville-jaguars-2017-8-18,minnesota-vikings-vs-seattle-seahawks-2017-8-19,carolina-panthers-vs-tennessee-titans-2017-8-19,kansas-city-chiefs-vs-cincinnati-bengals-2017-8-19,indianapolis-colts-vs-dallas-cowboys-2017-8-19,green-bay-packers-vs-washington-redskins-2017-8-19,new-york-jets-vs-detroit-lions-2017-8-19,new-england-patriots-vs-houston-texans-2017-8-20,los-angeles-rams-vs-oakland-raiders-2017-8-20,denver-broncos-vs-san-francisco-49ers-2017-8-20,chicago-bears-vs-arizona-cardinals-2017-8-20,atlanta-falcons-vs-pittsburgh-steelers-2017-8-20,new-orleans-saints-vs-los-angeles-chargers-2017-8-21,new-york-giants-vs-cleveland-browns-2017-8-22,miami-dolphins-vs-philadelphia-eagles-2017-8-24,carolina-panthers-vs-jacksonville-jaguars-2017-8-24,new-england-patriots-vs-detroit-lions-2017-8-25,kansas-city-chiefs-vs-seattle-seahawks-2017-8-26,buffalo-bills-vs-baltimore-ravens-2017-8-26,arizona-cardinals-vs-atlanta-falcons-2017-8-26,new-york-jets-vs-new-york-giants-2017-8-26,cleveland-browns-vs-tampa-bay-buccaneers-2017-8-26,indianapolis-colts-vs-pittsburgh-steelers-2017-8-26,houston-texans-vs-new-orleans-saints-2017-8-27,los-angeles-chargers-vs-los-angeles-rams-2017-8-27,oakland-raiders-vs-dallas-cowboys-2017-8-27,green-bay-packers-vs-denver-broncos-2017-8-27,chicago-bears-vs-tennessee-titans-2017-8-27,cincinnati-bengals-vs-washington-redskins-2017-8-27,san-francisco-49ers-vs-minnesota-vikings-2017-8-28,cincinnati-bengals-vs-indianapolis-colts-2017-8-31,los-angeles-rams-vs-green-bay-packers-2017-8-31,detroit-lions-vs-buffalo-bills-2017-8-31,jacksonville-jaguars-vs-atlanta-falcons-2017-8-31,philadelphia-eagles-vs-new-york-jets-2017-8-31,new-york-giants-vs-new-england-patriots-2017-8-31,pittsburgh-steelers-vs-carolina-panthers-2017-8-31,washington-redskins-vs-tampa-bay-buccaneers-2017-8-31,miami-dolphins-vs-minnesota-vikings-2017-9-1,cleveland-browns-vs-chicago-bears-2017-9-1,baltimore-ravens-vs-new-orleans-saints-2017-9-1,dallas-cowboys-vs-houston-texans-2017-9-1,tennessee-titans-vs-kansas-city-chiefs-2017-9-1,arizona-cardinals-vs-denver-broncos-2017-9-1,los-angeles-chargers-vs-san-francisco-49ers-2017-9-1,seattle-seahawks-vs-oakland-raiders-2017-9-1,pittsburgh-steelers-vs-detroit-lions-2017-10-29,denver-broncos-vs-kansas-city-chiefs-2017-10-30,buffalo-bills-vs-new-york-jets-2017-11-2,oakland-raiders-vs-miami-dolphins-2017-11-5,detroit-lions-vs-green-bay-packers-2017-11-6,seattle-seahawks-vs-arizona-cardinals-2017-11-9,new-england-patriots-vs-denver-broncos-2017-11-12,miami-dolphins-vs-carolina-panthers-2017-11-13,tennessee-titans-vs-pittsburgh-steelers-2017-11-16,philadelphia-eagles-vs-dallas-cowboys-2017-11-19,atlanta-falcons-vs-seattle-seahawks-2017-11-20,new-york-giants-vs-washington-redskins-2017-11-23,green-bay-packers-vs-pittsburgh-steelers-2017-11-26,houston-texans-vs-baltimore-ravens-2017-11-27,washington-redskins-vs-dallas-cowboys-2017-11-30,philadelphia-eagles-vs-seattle-seahawks-2017-12-3,pittsburgh-steelers-vs-cincinnati-bengals-2017-12-4,new-orleans-saints-vs-atlanta-falcons-2017-12-7,baltimore-ravens-vs-pittsburgh-steelers-2017-12-10,new-england-patriots-vs-miami-dolphins-2017-12-11,denver-broncos-vs-indianapolis-colts-2017-12-14,los-angeles-chargers-vs-kansas-city-chiefs-2017-12-16,dallas-cowboys-vs-oakland-raiders-2017-12-17,atlanta-falcons-vs-tampa-bay-buccaneers-2017-12-18,minnesota-vikings-vs-green-bay-packers-2017-12-23,oakland-raiders-vs-philadelphia-eagles-2017-12-25,afc-east,afc-north,afc-south,nfc-east,nfc-north,nfc-south,afc-west,nfc-west,night-train-lane,roger-goodell,nfl-history,chris-berman,nfl-playoffs,monday-night-football,ed-hochuli,gene-upshaw-nflpa,pro-bowl,nfl-scouting-combine,nfl-free-agency,nfl-rumors,nfl-salary-cap,nfl-predictions,nflpa,nfl-training-camp,2009-nfl-trade-deadline,2009-nfl-combine,2010-nfl-trade-deadline,mock-drafts,retired-nfl,nfl-power-rankings,nfl-picks,nfl-playoff-scenarios,nfl-playoff-predictions,2011-nfl-trade-deadline,2012-nfl-trade-deadline,2013-nfl-trade-deadline,nfl-trade-rumors,nfl-free-agency-2011,super-bowl-2012,hugeupside,nfl1000,nfl-odds-betting,nfl-free-agent,2014-nfl-combine,2014-nfl-draft,2014-nfl-mock-draft,2014-nfl-playoffs,2014-nfl-trade-deadline,2014-pro-bowl,2015-pro-bowl,2015-super-bowl,2015-nfl-draft,2015-nfl-combine,2015-nfl-mock-draft,2015-nfl-trade-deadline,2015-nfl-playoffs,nfc,OBJ-x-Drake,Follow-the-NFL-Draft-Shakeup,Rams-Trade-for-Number-1-Pick,Eagles-Trade-for-Number-2-Pick,laremy-tunsil-saga,nfl-twitter-account-hacked,nfl-says-goodbye-to-buddy-ryan,vick-reaction,afc,nfl-hall-of-fame,2016-nfl-hof-game,hard-knocks,2016-nfl-preseason,shawn-oakman,chris-canty,jack-allen,will-hill,avery-patterson,christo-bilukidi,dj-roberts,dexter-moody,marrio-norman,jeff-scott,lakendrick-ross,dwayne-bowe,brian-hartline,randy-starks,tim-smith,scott-solomon,johnny-manziel,mike-pettine,ryan-lee,kyle-auffray,michael-vick,heath-miller,matt-spaeth,shaun-suisham,clifton-geathers,garrett-hartley,will-allen,kaycee-ike,deion-belue,jawan-jamison,antrel-rolle,will-montgomery,tana-patrick,tayo-fabuluje,josh-wilson,braxston-cave,travis-lewis,phillip-hunt,reese-wiggins,sean-richardson,mike-neal,alonzo-harris,chase-ford,travis-partridge,andy-cruse,tyrone-walker,mike-mohamed,chris-polk,sam-longo,tim-cornett,lance-louis,todd-herremans,chad-anderson,tyler-hoover,cameron-white,jonathan-newsome,vick-ballard,eric-pike,kameron-jackson,nnamdi-obukwelu,jonathon-sharpe,eric-thomas,fn-lutz,nukeese-richardson,toby-gerhart,trevor-gillette,brandon-wimberly,sammie-hill,jamon-meredith,william-moore,allen-bradford,obrien-schofield,phillip-adams,matt-yoklic,jabin-sambrano,theo-agnew,jerricho-cotchery,dwan-edwards,colin-cole,richie-brockel,phillipkeith-manley,anthony-morales,mike-mcglynn,mike-golic,marcus-thompson,jorvorskie-lane,tim-jennings,jeremiah-warren,aaron-burks,henry-melton,steven-jenkins,ryne-giddins,mark-joyce,james-ruffin,tj-fatinikun,kyle-brindza,andre-fluellen,michael-carter,anthony-dixon,marcus-thigpen,bryce-brown,xavius-boyd,caleb-holley,kamaal-mcilwain,derek-brim,damien-jacobs,jason-fox,lamichael-james,tevin-mims,tariq-edwards,rantavious-wooten,andrew-wilson,zack-bowman,steven-baker,evan-finkenberg,ryan-rau,bradley-fletcher,eric-martin,scott-chandler,eathyn-manumaleuna,lt-tuipulotu,wilson-van-hooser,calvin-pace,willie-colon,chris-owusu,jaiquawn-jarrett,zac-stacy,andrew-furney,brandon-meriweather,george-selvie,trumaine-mcbride,craig-dahl,james-gayle,jayron-hosley,adam-gress,preston-parker,dallas-reynolds,damontre-moore,kyle-sebetic,danny-mccray,marvin-robinson,jeremy-mincey,tyler-clutts,joseph-randle,evan-wilson,glasco-martin,dartwan-bush,dallas-walker,demeco-ryans,brad-jones,miles-austin,riley-cooper,brandon-bair,john-fulton,seyi-ajirotutu,jerome-couplin,quron-pratt,anthony-mccoy,jackson-jeffcoat,justin-rogers,quandon-christian,jr-carr,stephen-campbell,jake-mcdonough,kyshoen-jarrett,owen-daniels,james-casey,louis-vasquez,mitch-ewald,josh-bush,omar-bolden,curtis-marsh,cody-larsen,ben-grubbs,jason-avant,paul-fanaika,jairus-campbell,deon-anthony,ryan-mckee,curtis-lofton,larry-asante,roy-helu,jeremy-deering,jansen-watson,rahsaan-vaughn,karl-williams,jacoby-jones,mike-nolan,mike-scifres,johnnie-troutman,micah-hatfield,dj-johnson,kyle-miller,cordarro-law,khalil-wilkes,chase-tenpenny,lamarr-woodley,lequan-lewis,kadeem-williams,derrell-johnson,matt-daniels,cj-akins,tre-mason,michael-philipp,morgan-breslin,tarvaris-jackson,fred-jackson,cary-williams,demarcus-dobbs,ronald-johnson,clint-gresham,andru-pulu,brandon-denmark,morrell-presley,thomas-wolfe,nfl-honors-september-11,mnf-live-coverage,tnf-live-coverage,snf-live-coverage,sunday-nfl-live-coverage,fakebrady,nfl-icymi,nfl-reactions,cities,future-nfl-stars,nfl-draft,brady-deflategate-suspension-reinstated,br-nfl-features,falcons-vs-buccaneers-11-3-2016,bills-vs-seahawks-11-7-2016,broncos-vs-raiders-11-6-2016,ravens-vs-browns-11-10-2016,bengals-vs-giants-11-14-2016,seahawks-vs-patriots-11-13-2016,nfl-salute-to-service,saints-vs-panthers-11-17-2016,texans-vs-raiders-11-21-2016,redskins-vs-packers-11-20-2016,mnf-eagles-vs-packers-11-28-2016,chiefs-vs-broncos-11-27-2016,redskins-vs-cowboys-11-24-2016,steelers-vs-colts-11-24-2016,vikings-vs-cowboys-12-1-2016,panthers-vs-seahawks-12-4-2016,colts-vs-jets-12-5-2016,cleat-week,chiefs-vs-raiders-12-8-2016,cowboys-vs-giants-12-11-2016-snf,ravens-vs-patriots-12-12-2016,nfl-playoff-picture,rams-vs-seahawks-12-15-2016,bucs-vs-cowboys-12-15-2016,panthers-vs-redskins-12-15-2016,bucs-vs-cowboys-12-18-2016,panthers-vs-redskins-12-18-2016,panthers-vs-redskins-12-19-2016,dolphins-vs-jets-12-17-2016,2017-nfl-pro-bowl,nfl-coaching-carousel,super-bowl-opening-night,super-bowl-li-reads,super-bowl-reactions,2017-pro-football-hof-clbad,reaction-to-nfl-awards,sb-li-halftime-show,sb-li-commercials,super-bowl,super-bowl-li-mvp,super-bowl-li,super-bowl-buzz,john-ross-breaks-40-record,myles-garrett-wows-at-combine,garoppolo-goodbye-hoax,demarcus-ware-retires,marshawn-agrees-to-raiders-contract,aaron-hernandez-commits-suicide,nfl-injuries,nfl-highlights,fantasy-football,adrian-peterson-signs-with-saints,bills-fire-gm-whaley,tom-brady-concussion-,vick,vance-joseph,anthony-lynn,dirk-koetter,todd-bowles,doug-pederson,dan-quinn,derek-carr-gets-paid,panthers-fire-gettleman,oj-simpson-parole-hearing,2017-nfl-first-look,ezekiel-elliott-suspended,bucs-cut-roberto-aguayo,chiefs-vs-seahawks-2017-8-25,elliott-can-play-again,nfl-cleat-heat,nest-stream,insane-nfl-week-3-finishes,demaurice-smith,fanatics-nfl-links-depot,trubisky-debut-reaction.json"},"href":"https://api.bleacherreport.com/api/v1/tags/nfl.json","display_name":"NFL","color2″:"D70C08″,"color1″:"003369″},"fantasy-football":{"unique_name":"fantasy-football","type":"Topic","tickets_link":null,"team_color":null,"tag_id":2390,"site":"NFL","short_name":"Fantasy","logo":"fantasy_football.png","links":{"parent":"https://api.bleacherreport.com/api/v1/tags/nfl.json","children":"https://api.bleacherreport.com/api/v1/tags/fantasy-football-draft-tips.json"},"href":"https://api.bleacherreport.com/api/v1/tags/fantasy-football.json","display_name":"Fantasy Football","color2″:"D70C08″,"color1″:"003369″},"fantasy":{"unique_name":"fantasy","type":"Topic","tickets_link":null,"team_color":null,"tag_id":7020,"site":null,"short_name":"","logo":"fantasy.png","links":{"parent":null,"children":"https://api.bleacherreport.com/api/v1/tags/fantasy-sports.json"},"href":"https://api.bleacherreport.com/api/v1/tags/fantasy.json","display_name":"Fantasy","color2″:null,"color1″:null}},"template":{"html":{"clbadName":"no-js","lang":"en"},"title":"Week 9 Fantasy Football Projections: Top Streaming Options for Notable Injuries | Bleacher Report","meta_tags":{"aol-te-auth":"1c424580-0f86-4d9b-88b2-bc8c0d029d4c","blitz":"mu-6e4ce5cd-57f20d11-7c0ecee9-d55c79e2″,"msvalidate.01″:"7A63840181953B2A5A1FEA25FB45A991″,"robots":"NOODP,NOYDIR","verify-v1″:"+Ntj422Jc4V03qgBqLYbF3LMvrursV0X2btn2Zoqn9w=","description":"Filling your lineup could be difficult in a week with six teams on bye, especially when injuries limit your options…","keywords":"NFL, Fantasy Football, Fantasy","viewport":"width=device-width, initial-scale=1″,"fb:app_id":"135174055162″,"al:iphone:url":"teamstream://article/bleacherreport.com/articles/2741558-week-9-fantasy-football-projections-top-streaming-options-for-notable-injuries","al:iphone:app_store_id":"418075935″,"al:iphone:app_name":"Bleacher Report","al:ipad:url":"teamstream://article/bleacherreport.com/articles/2741558-week-9-fantasy-football-projections-top-streaming-options-for-notable-injuries","al:ipad:app_store_id":"484725748″,"al:ipad:app_name":"Bleacher Report","al:android:url":"https://bleacherreport.com/articles/2741558-week-9-fantasy-football-projections-top-streaming-options-for-notable-injuries","al:android:app_name":"Bleacher Report","al:android:package":"com.bleacherreport.android.teamstream","al:web:url":"https://bleacherreport.com/articles/2741558-week-9-fantasy-football-projections-top-streaming-options-for-notable-injuries","og:site_name":"Bleacher Report","og:locale":"en_US","p:domain_verify":"0c768466449ebb550411234d6d4ffc30″,"theme-color":"#000″,"twitter:app:name:iphone":"Bleacher Report","twitter:app:id:iphone":"418075935″,"twitter:app:name:ipad":"Bleacher Report","twitter:app:id:ipad":"484725748″,"twitter:app:name:googleplay":"Bleacher Report","twitter:app:id:googleplay":"com.bleacherreport.android.teamstream","twitter:widgets:new-embed-design":"on","twitter:site":"@bleacherreport","article:publisher":"https://www.facebook.com/bleacherreport","author":"Rob Goldberg","og:description":"Filling your lineup could be difficult in a week with six teams on bye, especially when injuries limit your options…","og:image":"https://img.bleacherreport.net/img/images/photos/003/704/882/hi-res-dffe1c669f1ed063e775bc004f9ed128_crop_exact.jpg?w=1200&h=1200&q=75″,"og:title":"Week 9 Fantasy Football Projections: Top Streaming Options for Notable Injuries","og:type":"article","og:url":"https://bleacherreport.com/articles/2741558-week-9-fantasy-football-projections-top-streaming-options-for-notable-injuries","pubdate":"2017-10-31T09:00:00-04:00″,"thumbnail":"https://img.bleacherreport.net/img/images/photos/003/704/882/hi-res-dffe1c669f1ed063e775bc004f9ed128_crop_exact.jpg?w=1200&h=1200&q=75″,"twitter:app:url:googleplay":"https://bleacherreport.com/articles/2741558-week-9-fantasy-football-projections-top-streaming-options-for-notable-injuries","twitter:app:url:ipad":"teamstream://article/bleacherreport.com/articles/2741558-week-9-fantasy-football-projections-top-streaming-options-for-notable-injuries","twitter:app:url:iphone":"teamstream://article/bleacherreport.com/articles/2741558-week-9-fantasy-football-projections-top-streaming-options-for-notable-injuries","twitter:card":"summary_large_image","twitter:description":"Filling your lineup could be difficult in a week with six teams on bye, especially when injuries limit your options…","twitter:image":"https://img.bleacherreport.net/img/images/photos/003/704/882/hi-res-dffe1c669f1ed063e775bc004f9ed128_crop_exact.jpg?w=1200&h=1200&q=75″,"twitter:title":"Week 9 Fantasy Football Projections: Top Streaming Options for Notable Injuries","twitter:url":"https://bleacherreport.com/articles/2741558-week-9-fantasy-football-projections-top-streaming-options-for-notable-injuries"},"scripts":[{"key":"badytics-chartbeat-top","content":"ntvar _sf_startpt = (new Date()).getTime()ntvar _sf_async_config = _sf_async_config || {};nt_sf_async_config.domain = "bleacherreport.com";nt_sf_async_config.uid = 45648;nt_sf_async_config.path = "/";ntvar _cbm = _cbm || [];nt_cbm.push(["readyForTesting", true]);n"},{"key":"schema.org","content":"{"@context":"https://schema.org","@type":"NewsArticle","keywords":"NFL,Fantasy_Football,Fantasy","isFamilyFriendly":true,"inLanguage":"English","mainEntityOfPage":"Filling your lineup could be difficult in a week with six teams on bye, especially when injuries limit your options…","headline":"Week 9 Fantasy Football Projections: Top Streaming Options for Notable Injuries","thumbnailURL":"https://img.bleacherreport.net/img/images/photos/003/704/882/hi-res-dffe1c669f1ed063e775bc004f9ed128_crop_north.jpg?1509415289&w=630&h=420″,"image":{"type":"ImageObject","url":"https://img.bleacherreport.net/img/images/photos/003/704/882/hi-res-dffe1c669f1ed063e775bc004f9ed128_crop_north.jpg?1509415289&w=630&h=420″},"datePublished":"2017-10-31T09:00:00-04:00″,"dateModified":"2017-10-31T13:21:54-04:00″,"author":{"@type":"Person","name":"Rob Goldberg","jobTitle":"Featured Columnist"},"publisher":{"@type":"Organization","name":"Bleacher Report","url":"https://bleacherreport.com","logo":{"type":"ImageObject","url":"https://static-badets.bleacherreport.com/img/br_60_height.png","width":"80″,"height":"60″}},"description":"Filling your lineup could be difficult in a week with six teams on bye, especially when injuries limit your options…","about":"Filling your lineup could be difficult in a week with six teams on bye, especially when injuries limit your options…"}","type":"application/ld+json"},{"key":"twitter","src":"https://platform.twitter.com/widgets.js","async":true}],"styles":[{"href":"https://static-badets.bleacherreport.com/css/global.9f18179b28919e5206a94e249b50b837.css","key":"globalCSS","type":"text/css","rel":"stylesheet"},{"href":"https://static-badets.bleacherreport.com/css/atomic.174a89d5315cc6133b89ca97d417b270.css","key":"atomicCSS","type":"text/css","rel":"stylesheet"}],"links":[{"key":"manifest","rel":"manifest","href":"/manifest.json"},{"key":"safariMaskIcon","rel":"mask-icon","href":"/img/favicon/safariMaskIcon.svg","color":"#000000″},{"key":"appleTouchIcon","rel":"apple-touch-icon","sizes":"180×180″,"href":"/img/favicon/appleTouchIcon.png"},{"key":"icon32″,"rel":"icon","sizes":"32×32″,"href":"/img/favicon/favicon32.png"},{"key":"icon16″,"rel":"icon","sizes":"16×16″,"href":"/img/favicon/favicon16.png"},{"key":"ampLink","rel":"amphtml","href":"https://syndication.bleacherreport.com/amp/2741558-week-9-fantasy-football-projections-top-streaming-options-for-notable-injuries.amp.html"},{"key":"androidLink","rel":"alternate","href":"android-app://com.bleacherreport.android.teamstream/http/bleacherreport.com/articles/2741558-week-9-fantasy-football-projections-top-streaming-options-for-notable-injuries"},{"key":"androidTsLink","rel":"alternate","href":"android-app://com.bleacherreport.android.teamstream/teamstream/article/bleacherreport.com/articles/2741558-week-9-fantasy-football-projections-top-streaming-options-for-notable-injuries"},{"key":"iosLink","rel":"alternate","href":"ios-app://418075935/http/bleacherreport.com/articles/2741558-week-9-fantasy-football-projections-top-streaming-options-for-notable-injuries"},{"key":"canonicalLink","rel":"canonical","href":"https://bleacherreport.com/articles/2741558-week-9-fantasy-football-projections-top-streaming-options-for-notable-injuries"},{"key":"oembedJSON","rel":"alternate","href":"https://bleacherreport.com/oembed?url=http%3A%2F%2Fbleacherreport.com%2Farticles%2F2741558-week-9-fantasy-football-projections-top-streaming-options-for-notable-injuries","type":"application/json+oembed"},{"key":"oembedXML","rel":"alternate","href":"https://bleacherreport.com/oembed?url=http%3A%2F%2Fbleacherreport.com%2Farticles%2F2741558-week-9-fantasy-football-projections-top-streaming-options-for-notable-injuries&format=xml","type":"application/xml+oembed"}]},"tracks":{},"ui":{"badetURL":"https://static-badets.bleacherreport.com","comments":true,"scrollPlay":true,"skinAd_exists":true,"teamStreamLoading":false,"teamStreamLimit":60,"topAd_exists":true,"trendingLimit":60,"userAgent":{"family":"Chrome","major":"58″,"minor":"0″,"patch":"3029″,"device":{"family":"Other","major":"0″,"minor":"0″,"patch":"0″},"os":{"family":"Mac OS X","major":"10″,"minor":"12″,"patch":"5″}},"videosInViewport":[],"bundleName":"bundle.327435a45a94daef1479.js","referrer":"https://www.bing.com/","hideGettyCopyright":false,"hideFooterLinks":false,"hidePrivacyNotice":false,"hideNav":false,"hideScores":false,"hideShare":false,"hide":{},"isEmbedded":false,"isFromCnn":false,"customBrowser":false,"isMobileDevice":false,"os":null,"isSettingCookie":false,"pageType":"article","currentPage":"2741558″,"url":"https://bleacherreport.com/articles/2741558″},"user":{"username":null,"type":"Anonymous","tags":["college-basketball","college-football","mlb","nba","nfl","world-football"],"roles":[],"profile_id":null,"phone":null,"permissions":[],"last_name":null,"id":null,"first_name":null,"facebook_id":null,"email":null,"devices":[],"country":"US","siteLocale":"USA","trackingId":"02777ecf-b5ff-4a9d-b086-e6699ca29772″}};
–>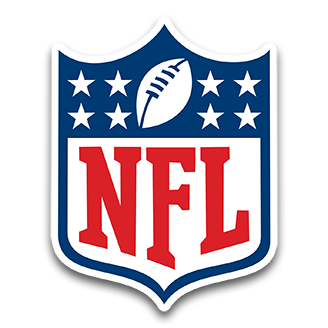 Rob Carr/Getty Images
Filling your lineup could be difficult in a week with six teams on bye, especially when injuries limit your options.
Washington Redskins tight end Jordan Reed was one of the biggest injuries of the week, with head coach Jay Gruden already predicting he will miss Week 9, per John Keim of ESPN. With Zach Miller and Delanie Walker also dealing with injuries, filling the tight end slot is harder than ever.
Meanwhile, big names like Chris Hogan, Duke Johnson and Joe Flacco also left their Week 8 games early and should be monitored in the coming week.
There are always replacements, though, even if some appear like long shots initially. Here is a look at a few streaming options who could be available in your fantasy league for Week 9.
Quarterbacks
Jared Goff, Los Angeles Rams (47 percent owned)
Although people were ready to write off Jared Goff after a poor rookie season, he has played extremely well this year while leading the Rams to a 5-2 record.
Sam Farmer of the Los Angeles Times described the turnaround:
Sam Farmer @LATimesfarmer

Has any NFL player done more than Jared Goff this season to redefine himself?
Even though he hasn't lit up the stat sheet each week, the coaching staff trusts him with 35.3 pbading attempts per game. This will lead to big numbers eventually—and potentially this week against a struggling Giants defense.
While the unit was once considered one of the best in the league, it has allowed over 300 pbading yards in three of the past four games. Opponents have 14 pbading touchdowns with just three interceptions against the Giants this season, and Goff could be the next quarterback to produce big numbers.
Josh McCown, New York Jets (25 percent owned)

Seth Wenig/Associated Press
The Jets were supposed to be tanking this season, and Josh McCown was thought to be the captain of the sinking ship. However, the veteran has played surprisingly well despite few established players in his midst.
He has been especially valuable on fantasy teams over the past month with at least two pbading touchdowns in each of the last four games. He ended Week 7 with three pbading touchdowns and a rushing score.
While the Bills are a bit of a tough matchup, they have allowed over 300 pbading yards to quarterbacks in each of their last three games. McCown could remain a bit of a risk, but you might as well ride this hot streak if you need help at the position.
Running Backs
Alex Collins, Baltimore Ravens (34 percent owned)
This is a good pickup for this week or possibly much longer based on how well he played in Week 8.
Alex Collins rushed for 113 yards on 18 carries against the Dolphins on Thursday, apparently finally wrestling the starting job away from Javorius Allen and the injured Terrance West.
Jeff Zrebiec of the Baltimore Sun noted the changing role:
Jeff Zrebiec @jeffzrebiecsun

Harbaugh said he expects Alex Collins to get more and more opportunities going forward.
He hasn't gotten into the end zone yet this year, but Collins is averaging 6.0 yards per carry and could be headed for a big second half to the season.
Orleans Darkwa, New York Giants (47 percent owned)
Bill Kostroun/Associated Press
Although he followed up his 117-yard effort in Week 6 with just 35 rushing yards in Week 7, the entire Giants offense was shut down against the Seattle Seahawks.
The bye should help the offense improve a little, as will an easier matchup in a Rams defense that has been inconsistent this season. The unit has especially struggled against the run and has allowed the third-most fantasy points to opposing running backs this season.
One of the biggest concerns could be the presence of Wayne Gallman, who earned one more snap than Darkwa in the Giants backfield last game. Still, Darkwa had nine rushing attempts compared to just five for the rookie. While Gallman will continue to have a role, Darkwa remains the top option in this backfield.
With fill-in running backs tough to find, he at least has a chance to pick up significant yards with a chance at touchdowns.
Wide Receivers
Robby Anderson, New York Jets (28 percent owned)
As previously discussed, McCown has been productive fantasy-wise with the team often looking to come from behind. Robby Anderson has been the biggest beneficiary in the receiving corps after seemingly becoming one of McCown's favorite targets.
The second-year player had six catches for 104 yards and a touchdown on Sunday, bringing him to 215 yards and two scores on 23 targets in the past three weeks. 
While tight end Austin Seferian-Jenkins and running back Matt Forte have been extremely involved in the pbading game, Anderson has had more targets and receptions than all other Jets receivers in the last three games.
He could be ready for more on Thursday night.
Paul Richardson, Seattle Seahawks (31 percent owned)

Otto Greule Jr/Getty Images
The Seahawks pbading attack came alive on Sunday, allowing both Paul Richardson (six catches, 105 yards, two touchdowns) and Tyler Lockett (six catches, 121 yards) to have huge days.
Richardson was especially impressive in the victory:
Matt Harmon @MattHarmon_BYB

All of Paul Richardson's catches are at least an 8.5 out of 10 on the "degree of difficulty" scale.
While Lockett has made big plays, he still has zero touchdowns on the year while Richardson has scored five times.
He also led all Seahawks receivers with 56 snaps, compared to 49 from Doug Baldwin and 39 from Lockett, per Pro Football Reference.
If Redskins cornerback Josh Norman matches up against Baldwin, Richardson could be free for some more long touchdowns.
Tight Ends
Tyler Kroft, Cincinnati Bengals (47 percent owned)
The Jaguars have some of the best cornerbacks in the NFL at this stage, but if there is one way to move the ball in the air against this defense, it is at tight end. Jacksonville ranks 16th in points allowed at the position, which is decent, considering the squad is the best in the league against the pbad.
This is good news for Tyler Kroft, who is already developing into a reliable weapon in the Bengals offense.
The 25-year-old has caught at least four pbades in four straight games and has three touchdowns in that span. At a position that has only a handful of reliable contributors week to week, this is enough to make him a TE1 for at least Week 9. 
Vernon Davis, Washington Redskins (12 percent owned)
Matt Rourke/Associated Press
If Reed misses time, Vernon Davis will be asked to step up to help the Redskins offense. In the midst of a resurgent year, this works out just fine for the former first-round pick.
Davis enters the week with 17 catches for 312 yards, giving him an NFL-best 18.4 yards per catch. He has topped 50 receiving yards in four of the last five games—something Reed has done just once this year.
Even coming off a disappointing performance against the Cowboys, Davis is one of the few reliable pbad-catchers remaining in the offense outside of running back Chris Thompson. There will be plenty of fantasy owners desperate for tight end help this week, and Davis could be the salvation needed.
Defense/Special Teams
Arizona Cardinals (36 percent owned) 
The 49ers acquired Jimmy Garoppolo from the Patriots on Monday night, per ESPN's Adam Schefter, and there are many who believe this could be a perfect situation:
Michael Giardi @MikeGiardi

Source close to Garoppolo says "this is a match made in heaven. These two (Shanahan & Garoppolo) are going to love each other."
Of course, it will be difficult for him to learn a new playbook and get onto the field in just six days. The 49ers will most likely keep C.J. Beathard under center for at least another week.
The reality is that it doesn't matter much who plays quarterback right now because the rest of the team is loaded with problems. The offensive line has allowed the second-most sacks in the NFL this season and will be even worse without left tackle Joe Staley, who has a fractured orbital bone, per Matt Maiocco of NBC Sports.
Fantasy defense is mostly about the matchup, and this is a juicy matchup for the Cardinals coming off a bye.
Tennessee Titans (14 percent owned)

Ron Schwane/Associated Press
After allowing 31.5 points per game in the first four weeks of the season, the Titans have allowed just 15.7 points over the last three games. The opponents have had a lot to do with this change, but in comes the Ravens offense that could be without starting quarterback Joe Flacco.
Although head coach John Harbaugh said that Flacco is likely to play in Week 9, per Zrebiec, nothing is guaranteed with concussions.
The Titans could dominate the overmatched Ryan Mallett if Flacco sits, but even if he plays, the Ravens have few scary offensive weapons outside of Collins. The starting quarterback has six touchdowns and eight interceptions this year, providing an opportunity for a quality fantasy day for whichever team is facing him.
All scoring info, points-against info and ownership stats courtesy of Yahoo standard leagues. 
via Bleacher Report

via Bleacher Report

via Bleacher Report
[ad_2]
Source link