","duration":61,"description":null,"author_name":"Andrew Gould","article_type":"uber_article","analytics":{"video_id":21626,"title":"Gridiron Heights, Season 2, Ep 8: All Aboard the Gridiron Heights Loser Cruise","stream":"front-page-featured","published_at":"2017-11-14T18:54:21.083000″,"id":"7d521fe1-68b3-4e6a-b8c6-f5c23f1693f8″,"editorial":"playstation-gridiron-heights"},"ad_stitched_url":null},"media_width":null,"media_url":null,"media_id":null,"media_height":null,"hook_type":"photo","autoplay":false}},{"url_hash":"48260304aea3637aed9d407fc8a185758e81f492065668a6f3e4b05ce3818616″,"url":"http://bleacherreport.com/articles/2741742-nfl-power-rankings-where-does-every-team-stand-heading-into-week-11″,"updated_at":"2017-11-14T18:06:10Z","tag":{"unique_name":"nfl","tag_id":16,"short_name":"NFL","logo":"nfl.png","display_name":"NFL","color2″:"","color1″:""},"status":"active","position":null,"playlist_type":"ts","playlist_id":21640,"permalink":"/articles/2741742-nfl-power-rankings-where-does-every-team-stand-heading-into-week-11″,"performed_by":"ehabbel@bleacherreport.com","original_url_hash":131819447,"notification":"success","is_locked":false,"is_featured":true,"internal_position":"2425.8829736253″,"id_str":"6454535690″,"id":6454535690,"href":"https://djay.bleacherreport.com/playlists/nfl_ts/tracks/6454535690″,"hide_from_regions":[],"hidden_attributes":[],"group_tags":[],"expires_at":null,"created_at":"2017-11-13T17:13:23Z","content_type":"internal_article","content":{"title":"NFL Power Rankings for Week 11″,"thumbnail_url":"https://img.bleacherreport.net/cms/media/image/3c/5e/9b/c7/b8a9/46b6/9cbf/1977f6dc3f05/crop_exact_PowerRankings_L1_09__1_.jpg?h=1999&q=90&w=3000″,"metadata":{"title":"NFL Power Rankings: Where Does Every Team Stand Heading into Week 11?","thumbnails":{"original_url":"https://cdn.bleacherreport.net/cms/media/image/3c/5e/9b/c7/b8a9/46b6/9cbf/1977f6dc3f05/PowerRankings_L1_09__1_.jpg","media_item_href":"https://cms.bleacherreport.com/media/items/3c5e9bc7-b8a9-46b6-9cbf-1977f6dc3f05.json"},"thumbnail_url":"https://img.bleacherreport.net/img/images/photos/003/707/473/b95f87c2cc4b935f5d00aaf722ac072d_crop_exact.jpg?w=900&h=600&q=75″,"stub_id":null,"share_url":"http://bleacherreport.com/articles/2741742-nfl-power-rankings-where-does-every-team-stand-heading-into-week-11″,"provider_url":"http://bleacherreport.com","provider_name":"Bleacher Report","photo_credit":"David Zalubowski/Associated Press","description":null,"author_name":"Chris Simms","article_type":"slideshow","article_id":2741742},"media_width":null,"media_url":null,"media_id":null,"media_height":null,"hook_type":"photo"}},{"url_hash":"472593174cae77a3e0b7bcd804d7e698a341da1eb1e477200336e313c898d5dc","url":"http://bleacherreport.com/articles/2744150-cam-newton-may-have-finally-turned-the-corner-in-mnf-win-over-dolphins","updated_at":"2017-11-14T06:08:05Z","tag":{"unique_name":"nfl","tag_id":16,"short_name":"NFL","logo":"nfl.png","display_name":"NFL","color2″:"","color1″:""},"status":"active","position":null,"playlist_type":"ts","playlist_id":21640,"permalink":"/articles/2744150-cam-newton-may-have-finally-turned-the-corner-in-mnf-win-over-dolphins","performed_by":"sjordan@bleacherreport.com","original_url_hash":108589387,"notification":null,"is_locked":false,"is_featured":true,"internal_position":"2425.3829736253″,"id_str":"6454579897″,"id":6454579897,"href":"https://djay.bleacherreport.com/playlists/nfl_ts/tracks/6454579897″,"hide_from_regions":[],"hidden_attributes":[],"group_tags":[],"expires_at":null,"created_at":"2017-11-14T06:08:05Z","content_type":"internal_article","content":{"title":"Cam May Have Finally Turned the Corner","thumbnail_url":"https://img.bleacherreport.net/cms/media/image/3b/ac/76/cc/3061/4d21/b7c5/15fe307be07e/crop_exact_GettyImages-873847470.jpg?h=1812&q=90&w=2709″,"metadata":{"title":"Cam Newton May Have Finally Turned the Corner in MNF Win over Dolphins","thumbnails":{"original_url":"https://cdn.bleacherreport.net/cms/media/image/3b/ac/76/cc/3061/4d21/b7c5/15fe307be07e/GettyImages-873847470.jpg","media_item_href":"https://cms.bleacherreport.com/media/items/3bac76cc-3061-4d21-b7c5-15fe307be07e.json"},"thumbnail_url":"https://img.bleacherreport.net/img/images/photos/003/707/691/hi-res-18f234b1dd2a1d5f76065cd58123e83d_crop_exact.jpg?w=900&h=600&q=75″,"stub_id":null,"share_url":"http://bleacherreport.com/articles/2744150-cam-newton-may-have-finally-turned-the-corner-in-mnf-win-over-dolphins","provider_url":"http://bleacherreport.com","provider_name":"Bleacher Report","photo_credit":"Mike McCarn/Associated Press","description":null,"author_name":"Sean Tomlinson","article_type":"article","article_id":2744150},"media_width":null,"media_url":null,"media_id":null,"media_height":null,"hook_type":"photo"}},{"url_hash":"fa93e55460b9613cd6989cb113dbafd8140124cbb8e1fe75441c986c77e211f3″,"url":"http://bleacherreport.com/articles/2744206-jerry-jones-its-laughable-ridiculous-to-think-owners-could-force-cowboys-exit","updated_at":"2017-11-14T15:39:01Z","tag":{"unique_name":"nfl","tag_id":16,"short_name":"NFL","logo":"nfl.png","display_name":"NFL","color2″:"","color1″:""},"status":"active","position":null,"playlist_type":"ts","playlist_id":21640,"permalink":"/articles/2744206-jerry-jones-its-laughable-ridiculous-to-think-owners-could-force-cowboys-exit","performed_by":"lbevans@bleacherreport.com","original_url_hash":13320335,"notification":null,"is_locked":false,"is_featured":true,"internal_position":"2422.4454736253″,"id_str":"6454591068″,"id":6454591068,"href":"https://djay.bleacherreport.com/playlists/nfl_ts/tracks/6454591068″,"hide_from_regions":[],"hidden_attributes":[],"group_tags":[],"expires_at":null,"created_at":"2017-11-14T14:54:15Z","content_type":"internal_article","content":{"title":"Jerry Jones: Cowboys Rumors 'Laughable' ","thumbnail_url":"https://img.bleacherreport.net/cms/media/image/65/74/60/b1/5136/4b94/8b16/793c25527d7d/crop_exact_full_image.jpeg?h=3157&q=90&w=4734″,"metadata":{"title":"Jerry Jones: It's Laughable, Ridiculous to Think Owners Could Force Cowboys Exit","thumbnails":{"original_url":"https://cdn.bleacherreport.net/cms/media/image/65/74/60/b1/5136/4b94/8b16/793c25527d7d/full_image.jpeg","media_item_href":"https://cms.bleacherreport.com/media/items/657460b1-5136-4b94-8b16-793c25527d7d.json"},"thumbnail_url":"https://img.bleacherreport.net/img/images/photos/003/707/743/hi-res-35718dd2246a054e7a8226b09d5a5e8b_crop_exact.jpg?w=900&h=600&q=75″,"stub_id":null,"share_url":"http://bleacherreport.com/articles/2744206-jerry-jones-its-laughable-ridiculous-to-think-owners-could-force-cowboys-exit","provider_url":"http://bleacherreport.com","provider_name":"Bleacher Report","photo_credit":"David Goldman/Associated Press","description":null,"author_name":"Mike Chiari","article_type":"article","article_id":2744206},"media_width":null,"media_url":null,"media_id":null,"media_height":null,"hook_type":"photo"}}],"video_playlist_ids":[21584,21585,21586,21569,21445,21370,21322,21295,21115,20973,20971,20824,20780,20528,20653,20644,20642,20366,20370,20355],"video_playlist":{"20355":{"url_hash":"e1eb562310f03865f766967a5772338649ac37a1b87b9c5c63f379b45e43a952″,"url":"http://vid.bleacherreport.com/videos/20355″,"updated_at":"2017-10-16T06:36:06Z","tag":{"unique_name":"nfl","tag_id":16,"short_name":"NFL","logo":"nfl.png","display_name":"NFL","color2″:"","color1″:""},"status":"active","position":null,"playlist_type":"v","playlist_id":21671,"permalink":"/post/nfl/829f9f7c-df2c-4c5c-9195-742730ed99da","performed_by":"estordahl@bleacherreport.com","original_url_hash":25148140,"notification":null,"is_locked":false,"is_featured":false,"internal_position":"824.7701280198″,"id_str":"6452791872″,"id":6452791872,"href":"https://djay.bleacherreport.com/playlists/nfl_v/tracks/6452791872″,"hide_from_regions":[],"hidden_attributes":[],"group_tags":[],"flagged":null,"expires_at":null,"created_at":"2017-10-16T06:36:06Z","content_type":"video","content":{"title":"Lefkoe's Locks Week 6″,"thumbnail_url":"https://img.bleacherreport.net/cms/media/image/8f/f0/25/eb/bee9/410b/b5b8/238dae828f5f/crop_exact_855239952.jpg?h=230&q=90&w=408″,"metadata":{"video_url":"https://vid.bleacherreport.com/videos/20355/akamai.json","video_id":20355,"title":"Lefkoe's Locks Week 6″,"thumbnail_url":"https://img.bleacherreport.net/cms/media/image/8f/f0/25/eb/bee9/410b/b5b8/238dae828f5f/crop_exact_855239952.jpg?h=230&q=90&w=408″,"tags":["apple-video","nfl"],"stub_id":"829f9f7c-df2c-4c5c-9195-742730ed99da","share_url":"http://bleacherreport.com/post/nfl/829f9f7c-df2c-4c5c-9195-742730ed99da","provider_url":"bleacherreport.com","provider_name":"bleacherreport.com","mp4_url":"https://bleachertrans-a.akamaihd.net/prod-cms-video/prod-cms-video-delivery/e0/b2/e0b2ac5c-a65f-4767-adf1-34f1ee2b8b66/Lefkoe%20Week%206%20Fix_800k.mp4″,"hls_url":"http://bleacherreptrans-a.akamaihd.net/prod-cms-video/prod-cms-video-delivery/e0/b2/e0b2ac5c-a65f-4767-adf1-34f1ee2b8b66/Lefkoe%20Week%206%20Fix14a6ea93-170e-336d-6258-f12e46f22289.m3u8″,"embed_code":null,"duration":45,"description":"Watch above to see Adam Lefkoe's gambling locks for Week 6. Looking for the best NFL coverage around? Bleacher Report is the go-to destination for armchair quarterbacks everywhere. Connect to the NFL stories, teams, athletes and highlights that make the game more than a game. You've never been so ready for some football. Download the free Bleacher Report app to catch all the moments that matter in one place. Get the app to get the game. ","author_name":"bleacherreport.com","analytics":{"video_id":20355,"title":"Lefkoe's Locks Week 6″,"stream":"team-stream-now","published_at":"2017-10-15T15:34:55.738000″,"id":"1e605fff-e5fa-4854-bcab-9315f700fe94″},"ad_stitched_url":"http://dai.google.com/ondemand/hls/content/1117/vid/20355/master.m3u8″},"media_width":null,"media_url":null,"media_id":null,"media_height":null,"hook_type":"photo","autoplay":false}},"20366″:{"url_hash":"57f7f4af2621cb1eb209ce4e382fbcd8e83030398c6897a69d4847b8aa084a49″,"url":"http://vid.bleacherreport.com/videos/20366″,"updated_at":"2017-10-24T16:59:38Z","tag":{"unique_name":"nfl","tag_id":16,"short_name":"NFL","logo":"nfl.png","display_name":"NFL","color2″:"","color1″:""},"status":"active","position":null,"playlist_type":"v","playlist_id":21671,"permalink":"/post/nfl/137351e0-0dfd-43a5-82ef-6175ab61dc0e","performed_by":"sjordan@bleacherreport.com","original_url_hash":74134467,"notification":null,"is_locked":false,"is_featured":false,"internal_position":"826.7701280198″,"id_str":"6453269698″,"id":6453269698,"href":"https://djay.bleacherreport.com/playlists/nfl_v/tracks/6453269698″,"hide_from_regions":[],"hidden_attributes":[],"group_tags":[],"flagged":null,"expires_at":null,"created_at":"2017-10-24T16:59:38Z","content_type":"video","content":{"title":"Buying or Selling Week 6 Fantasy Breakouts","thumbnail_url":"https://img.bleacherreport.net/cms/media/image/39/9a/dd/11/5aaa/4b92/af84/52d7413003ce/crop_exact_861675600.jpg?h=230&q=90&w=408″,"metadata":{"video_url":"http://vid.bleacherreport.com/videos/20366/akamai.json","video_id":20366,"title":"Buying or Selling Week 6 Breakout Fantasy Performances","thumbnail_url":"https://img.bleacherreport.net/cms/media/image/39/9a/dd/11/5aaa/4b92/af84/52d7413003ce/crop_exact_861675600.jpg?h=230&q=90&w=408″,"tags":["apple-video","nfl"],"stub_id":"137351e0-0dfd-43a5-82ef-6175ab61dc0e","share_url":"http://bleacherreport.com/post/nfl/137351e0-0dfd-43a5-82ef-6175ab61dc0e","provider_url":"http://bleacherreport.com","provider_name":"Bleacher Report","mp4_url":"https://bleachertrans-a.akamaihd.net/prod-cms-video/prod-cms-video-delivery/08/53/08536371-67f1-4e4b-9b59-0607912a59c7/BuySell_800k.mp4″,"hls_url":"http://bleacherreptrans-a.akamaihd.net/prod-cms-video/prod-cms-video-delivery/08/53/08536371-67f1-4e4b-9b59-0607912a59c7/BuySell14a6ea93-170e-336d-6258-f12e46f22289.m3u8″,"embed_code":"","duration":45,"description":"NFL Week 6 featured a couple of breakout fantasy performances. Which players are deserving of the hype? Watch above.nnLooking for the best NFL coverage around? Bleacher Report is the go-to destination for armchair quarterbacks everywhere. Connect to the NFL stories, teams, athletes and highlights that make the game more than a game. You've never been so ready for some football. nDownload the free Bleacher Report app to catch all the moments that matter in one place. Get the app to get the game. ","author_name":"Bleacher Report","analytics":{"video_id":20366,"title":"Buying or Selling Week 6 Breakout Fantasy Performances","stream":"featured","published_at":"2017-10-16T16:57:01.922000″,"league":"nfl","id":"f2db421b-2870-49b9-a795-d844beeaa8e9″,"editorial":"apple-video"},"ad_stitched_url":null},"media_width":null,"media_url":null,"media_id":null,"media_height":null,"hook_type":"photo","autoplay":false}},"20370″:{"url_hash":"b0ade2c49335f051305f7fc3744934e0be590b0cb14a69773451f4771ac2f1f6″,"url":"http://vid.bleacherreport.com/videos/20370″,"updated_at":"2017-10-24T16:57:17Z","tag":{"unique_name":"nfl","tag_id":16,"short_name":"NFL","logo":"nfl.png","display_name":"NFL","color2″:"","color1″:""},"status":"active","position":null,"playlist_type":"v","playlist_id":21671,"permalink":"/post/nfl/0d6e3283-4e3c-4a65-878d-416c77abaa47″,"performed_by":"sjordan@bleacherreport.com","original_url_hash":28697558,"notification":null,"is_locked":false,"is_featured":false,"internal_position":"825.7701280198″,"id_str":"6453269622″,"id":6453269622,"href":"https://djay.bleacherreport.com/playlists/nfl_v/tracks/6453269622″,"hide_from_regions":[],"hidden_attributes":[],"group_tags":[],"flagged":null,"expires_at":null,"created_at":"2017-10-24T16:57:17Z","content_type":"video","content":{"title":"Updated NFC North Power Rankings","thumbnail_url":"https://img.bleacherreport.net/cms/media/image/20/05/a0/c6/8e4b/46d7/91fb/11b27f2d697d/crop_exact_862123826.jpg?h=344&q=90&w=611″,"metadata":{"video_url":"http://vid.bleacherreport.com/videos/20370/akamai.json","video_id":20370,"title":"Updated NFC North Power Rankings After Aaron Rodgers' Injury","thumbnail_url":"https://img.bleacherreport.net/cms/media/image/20/05/a0/c6/8e4b/46d7/91fb/11b27f2d697d/crop_exact_862123826.jpg?h=344&q=90&w=611″,"tags":["apple-video","nfl"],"stub_id":"0d6e3283-4e3c-4a65-878d-416c77abaa47″,"share_url":"http://bleacherreport.com/post/nfl/0d6e3283-4e3c-4a65-878d-416c77abaa47″,"provider_url":"http://bleacherreport.com","provider_name":"Bleacher Report","mp4_url":"https://bleachertrans-a.akamaihd.net/prod-cms-video/prod-cms-video-delivery/72/06/7206176a-04e2-4f94-adb3-11e506194ef5/101617_NFL_NFC_NORTH_POWER_RANKINGS_800k.mp4″,"hls_url":"http://bleacherreptrans-a.akamaihd.net/prod-cms-video/prod-cms-video-delivery/72/06/7206176a-04e2-4f94-adb3-11e506194ef5/101617_NFL_NFC_NORTH_POWER_RANKINGS14a6ea93-170e-336d-6258-f12e46f22289.m3u8″,"embed_code":"","duration":243,"description":"Aaron Rodgers' collarbone injury shook up the NFC North in Week 6. Who is the best team in the division? Watch above as Bleacher Report Lead NFL Analyst Chris Simms breaks down his new NFC North power rankings.nnLooking for the best NFL coverage around? Bleacher Report is the go-to destination for armchair quarterbacks everywhere. Connect to the NFL stories, teams, athletes and highlights that make the game more than a game. You've never been so ready for some football. nDownload the free Bleacher Report app to catch all the moments that matter in one place. Get the app to get the game. ","author_name":"Bleacher Report","analytics":{"video_id":20370,"title":"Updated NFC North Power Rankings After Aaron Rodgers' Injury","stream":"featured","published_at":"2017-10-16T18:41:30.769000″,"league":"nfl","id":"e8274538-b126-4a6c-a3d2-5ce1df2baeb3″,"editorial":"apple-video"},"ad_stitched_url":null},"media_width":null,"media_url":null,"media_id":null,"media_height":null,"hook_type":"photo","autoplay":false}},"20528″:{"url_hash":"e09113601a67aed71b4a9a1b8e5cb478566e98f5eae19b47d83df36448cf708a","url":"http://vid.bleacherreport.com/videos/20528″,"updated_at":"2017-10-24T17:04:34Z","tag":{"unique_name":"nfl","tag_id":16,"short_name":"NFL","logo":"nfl.png","display_name":"NFL","color2″:"","color1″:""},"status":"active","position":null,"playlist_type":"v","playlist_id":21671,"permalink":"/post/nfl/6b5ad0d2-c3eb-4c1b-91af-a0571863f53f","performed_by":"sjordan@bleacherreport.com","original_url_hash":46610414,"notification":null,"is_locked":false,"is_featured":false,"internal_position":"830.7701280198″,"id_str":"6453270035″,"id":6453270035,"href":"https://djay.bleacherreport.com/playlists/nfl_v/tracks/6453270035″,"hide_from_regions":[],"hidden_attributes":[],"group_tags":[],"flagged":null,"expires_at":null,"created_at":"2017-10-24T17:04:34Z","content_type":"video","content":{"title":"JPP Dedicates Sack Dance to Fan Battling Cancer","thumbnail_url":"https://img.bleacherreport.net/cms/media/image/e5/55/0a/42/0000/4392/942d/72f6da960f4f/crop_exact_Screen_Shot_2017-10-20_at_9.56.02_AM.jpg?h=1184&q=90&w=2098″,"metadata":{"video_url":"http://vid.bleacherreport.com/videos/20528/akamai.json","video_id":20528,"title":"Jason Pierre-Paul Dedicates Sack Dance to 7-Year -Old Giants Fan Battling Cancer","thumbnail_url":"https://img.bleacherreport.net/cms/media/image/e5/55/0a/42/0000/4392/942d/72f6da960f4f/crop_exact_Screen_Shot_2017-10-20_at_9.56.02_AM.jpg?h=1184&q=90&w=2098″,"tags":["jason-pierre-paul","social-news","apple-video"],"stub_id":"6b5ad0d2-c3eb-4c1b-91af-a0571863f53f","share_url":"http://bleacherreport.com/post/nfl/6b5ad0d2-c3eb-4c1b-91af-a0571863f53f","provider_url":"http://bleacherreport.com","provider_name":"Bleacher Report","mp4_url":"https://bleachertrans-a.akamaihd.net/prod-cms-video/prod-cms-video-delivery/29/bd/29bd0e0b-1cee-4edc-9662-d37c301142d9/101817_JPPDance_SOCIAL_v3_800k.mp4″,"hls_url":"http://bleacherreptrans-a.akamaihd.net/prod-cms-video/prod-cms-video-delivery/29/bd/29bd0e0b-1cee-4edc-9662-d37c301142d9/101817_JPPDance_SOCIAL_v314a6ea93-170e-336d-6258-f12e46f22289.m3u8″,"embed_code":"","duration":55,"description":"New York Giants' defensive end Jason Pierre-Paul knows a thing or two about getting after opposing quarter-backs. You may see him perform a new celebration dance the next time he records a sack. nnWatch above to see how 7-year-old Hayden and JPP are coming together at the Garden of Dreams foundation. nnBleacher Report is your No. 1 stop for what's trending in sports. You can count on B/R for all the hottest stories. From wild sports to the next big thing, don't miss out. nnDownload the free Bleacher Report app to catch all the moments that matter in one place. Get the app to get the game.","author_name":"Bleacher Report","analytics":{"video_id":20528,"title":"Jason Pierre-Paul Dedicates Sack Dance to 7-Year -Old Giants Fan Battling Cancer","stream":"featured","published_at":"2017-10-20T14:02:39.920000″,"person":"jason-pierre-paul","id":"61505290-2cc8-4efb-a1bc-8f5ffdb0a7b4″,"event":"social-news","editorial":"apple-video"},"ad_stitched_url":null},"media_width":null,"media_url":null,"media_id":null,"media_height":null,"hook_type":"photo","autoplay":false}},"20642″:{"url_hash":"758a7053e3eeb25773cc2b2a1d89e565e3104c7b253e1bf182f6bb6bfb550f72″,"url":"http://vid.bleacherreport.com/videos/20642″,"updated_at":"2017-10-24T17:02:23Z","tag":{"unique_name":"nfl","tag_id":16,"short_name":"NFL","logo":"nfl.png","display_name":"NFL","color2″:"","color1″:""},"status":"active","position":null,"playlist_type":"v","playlist_id":21671,"permalink":"/post/nfl/b8b582b1-8e36-4baf-af45-ad8f9d5aeebc","performed_by":"sjordan@bleacherreport.com","original_url_hash":99871250,"notification":null,"is_locked":false,"is_featured":false,"internal_position":"827.7701280198″,"id_str":"6453269951″,"id":6453269951,"href":"https://djay.bleacherreport.com/playlists/nfl_v/tracks/6453269951″,"hide_from_regions":[],"hidden_attributes":[],"group_tags":[],"flagged":null,"expires_at":null,"created_at":"2017-10-24T17:02:23Z","content_type":"video","content":{"title":"Are We Trending Toward Pats Super Bowl Repeat?","thumbnail_url":"https://img.bleacherreport.net/cms/media/image/ee/96/64/5b/fbdd/4433/9b23/2cc04e31bc16/crop_exact_670172324.jpg?h=345&q=90&w=611″,"metadata":{"video_url":"http://vid.bleacherreport.com/videos/20642/akamai.json","video_id":20642,"title":"Simms in 60: Are We Trending Toward New England Patriots Super Bowl Repeat?","thumbnail_url":"https://img.bleacherreport.net/cms/media/image/ee/96/64/5b/fbdd/4433/9b23/2cc04e31bc16/crop_exact_670172324.jpg?h=345&q=90&w=611″,"tags":["nfl"],"stub_id":"b8b582b1-8e36-4baf-af45-ad8f9d5aeebc","share_url":"http://bleacherreport.com/post/nfl/b8b582b1-8e36-4baf-af45-ad8f9d5aeebc","provider_url":"http://bleacherreport.com","provider_name":"Bleacher Report","mp4_url":"https://bleachertrans-a.akamaihd.net/prod-cms-video/prod-cms-video-delivery/38/4c/384c57ed-467d-4f86-9cbf-2ac748a6a3f5/PatsIn60Fix_800k.mp4″,"hls_url":"http://bleacherreptrans-a.akamaihd.net/prod-cms-video/prod-cms-video-delivery/38/4c/384c57ed-467d-4f86-9cbf-2ac748a6a3f5/PatsIn60Fix14a6ea93-170e-336d-6258-f12e46f22289.m3u8″,"embed_code":"","duration":60,"description":"Looking for the best NFL coverage around? Bleacher Report is the go-to destination for armchair quarterbacks everywhere. Connect to the NFL stories, teams, athletes and highlights that make the game more than a game. You've never been so ready for some football. Download the free Bleacher Report app to catch all the moments that matter in one place. Get the app to get the game.","author_name":"Bleacher Report","analytics":{"video_id":20642,"title":"Simms in 60: Are We Trending Toward New England Patriots Super Bowl Repeat?","stream":"featured","published_at":"2017-10-22T20:47:09.845000″,"league":"nfl","id":"a1fbf15b-56a3-4ff9-82d0-d458316835a2″},"ad_stitched_url":null},"media_width":null,"media_url":null,"media_id":null,"media_height":null,"hook_type":"photo","autoplay":false}},"20644″:{"url_hash":"d91a26ab6ebcde994fc9cd19a1989d8da5189cb17f904717f68ff69c2a723bf6″,"url":"http://vid.bleacherreport.com/videos/20644″,"updated_at":"2017-10-24T17:03:03Z","tag":{"unique_name":"nfl","tag_id":16,"short_name":"NFL","logo":"nfl.png","display_name":"NFL","color2″:"","color1″:""},"status":"active","position":null,"playlist_type":"v","playlist_id":21671,"permalink":"/post/nfl/da2161bc-2373-4954-bea9-ac66e8c78acc","performed_by":"sjordan@bleacherreport.com","original_url_hash":41981073,"notification":null,"is_locked":false,"is_featured":false,"internal_position":"828.7701280198″,"id_str":"6453269983″,"id":6453269983,"href":"https://djay.bleacherreport.com/playlists/nfl_v/tracks/6453269983″,"hide_from_regions":[],"hidden_attributes":[],"group_tags":[],"flagged":null,"expires_at":null,"created_at":"2017-10-24T17:03:15Z","content_type":"video","content":{"title":"Winners and Losers of NFL Week 7″,"thumbnail_url":"https://img.bleacherreport.net/cms/media/image/9e/02/57/1d/ceeb/46bd/98ac/1573dee509a0/crop_exact_full_image.jpeg?h=2050&q=90&w=3635″,"metadata":{"video_url":"http://vid.bleacherreport.com/videos/20644/akamai.json","video_id":20644,"title":"Winners and Losers of NFL Week 7″,"thumbnail_url":"https://img.bleacherreport.net/cms/media/image/9e/02/57/1d/ceeb/46bd/98ac/1573dee509a0/crop_exact_full_image.jpeg?h=2050&q=90&w=3635″,"tags":["apple-video","nfl"],"stub_id":"da2161bc-2373-4954-bea9-ac66e8c78acc","share_url":"http://bleacherreport.com/post/nfl/da2161bc-2373-4954-bea9-ac66e8c78acc","provider_url":"http://bleacherreport.com","provider_name":"Bleacher Report","mp4_url":"https://bleachertrans-a.akamaihd.net/prod-cms-video/prod-cms-video-delivery/99/b9/99b98164-b157-4ba2-ad52-ec9a923507f1/102217_NFL_WINNERS_AND_LOSERS_800k.mp4″,"hls_url":"http://bleacherreptrans-a.akamaihd.net/prod-cms-video/prod-cms-video-delivery/99/b9/99b98164-b157-4ba2-ad52-ec9a923507f1/102217_NFL_WINNERS_AND_LOSERS14a6ea93-170e-336d-6258-f12e46f22289.m3u8″,"embed_code":"","duration":190,"description":"This week of NFL action brought forth some clear studs and duds. Who came to play in Week 7? Watch as Stephen Nelson and Bleacher Report's NFL Analyst Matt Miller discuss the biggest winners and losers from Sunday.nnLooking for the best NFL coverage around? Bleacher Report is the go-to destination for armchair quarterbacks everywhere. Connect to the NFL stories, teams, athletes and highlights that make the game more than a game. You've never been so ready for some football.nnDownload the free Bleacher Report app to catch all the moments that matter in one place. Get the app to get the game. ","author_name":"Bleacher Report","analytics":{"video_id":20644,"title":"Winners and Losers of NFL Week 7″,"stream":"featured","published_at":"2017-10-22T21:37:16.920000″,"id":"9f0ae674-dd2e-49bf-9f2a-6cd16a288914″},"ad_stitched_url":null},"media_width":null,"media_url":null,"media_id":null,"media_height":null,"hook_type":"photo","autoplay":false}},"20653″:{"url_hash":"2c29026046e973e3b715515b7a7beb5f2d0108d3993413079e15452da6407fb3″,"url":"http://vid.bleacherreport.com/videos/20653″,"updated_at":"2017-10-24T17:03:31Z","tag":{"unique_name":"nfl","tag_id":16,"short_name":"NFL","logo":"nfl.png","display_name":"NFL","color2″:"","color1″:""},"status":"active","position":null,"playlist_type":"v","playlist_id":21671,"permalink":"/post/nfl/f6842e43-94b8-4e9b-ab03-5c362c725607″,"performed_by":"sjordan@bleacherreport.com","original_url_hash":2183630,"notification":null,"is_locked":false,"is_featured":false,"internal_position":"829.7701280198″,"id_str":"6453269986″,"id":6453269986,"href":"https://djay.bleacherreport.com/playlists/nfl_v/tracks/6453269986″,"hide_from_regions":[],"hidden_attributes":[],"group_tags":[],"flagged":null,"expires_at":null,"created_at":"2017-10-24T17:03:31Z","content_type":"video","content":{"title":"Rams Are Best Team in NFC Right Now","thumbnail_url":"https://img.bleacherreport.net/cms/media/image/fe/b8/35/f7/3aaf/40c2/9772/17a0cc5f8d6d/crop_exact_859143984.jpg?h=344&q=90&w=612″,"metadata":{"video_url":"http://vid.bleacherreport.com/videos/20653/akamai.json","video_id":20653,"title":"Matt Miller: Los Angeles Rams Are Best Team in NFC Right Now","thumbnail_url":"https://img.bleacherreport.net/cms/media/image/fe/b8/35/f7/3aaf/40c2/9772/17a0cc5f8d6d/crop_exact_859143984.jpg?h=344&q=90&w=612″,"tags":["los-angeles-rams","nfl","apple-video"],"stub_id":"f6842e43-94b8-4e9b-ab03-5c362c725607″,"share_url":"http://bleacherreport.com/post/nfl/f6842e43-94b8-4e9b-ab03-5c362c725607″,"provider_url":"http://bleacherreport.com","provider_name":"Bleacher Report","mp4_url":"https://bleachertrans-a.akamaihd.net/prod-cms-video/prod-cms-video-delivery/bf/f0/bff050f1-ad42-4f44-b193-68e4fb2dbb90/102217_NFL_RAMS_BEST_IN_NFC_800k.mp4″,"hls_url":"http://bleacherreptrans-a.akamaihd.net/prod-cms-video/prod-cms-video-delivery/bf/f0/bff050f1-ad42-4f44-b193-68e4fb2dbb90/102217_NFL_RAMS_BEST_IN_NFC14a6ea93-170e-336d-6258-f12e46f22289.m3u8″,"embed_code":"","duration":189,"description":"The Los Angeles Rams concluded Week 7 with a landslide victory against the Arizona Cardinals 33-0. The Rams are currently first in their division as they head into the bye week. nnAre the Rams the team to beat in the NFC West? How will the Rams fare for the remainder of the season. Watch above as Stephen Nelson and Bleacher Report's NFL Analyst Matt Miller discuss if the Rams are the best team in the NFC. nnLooking for the best NFL coverage around? Bleacher Report is the go-to destination for armchair quarterbacks everywhere. Connect to the NFL stories, teams, athletes and highlights that make the game more than a game. You've never been so ready for some football. nnDownload the free Bleacher Report app to catch all the moments that matter in one place. Get the app to get the game. n","author_name":"Bleacher Report","analytics":{"video_id":20653,"title":"Matt Miller: Los Angeles Rams Are Best Team in NFC Right Now","team":"los-angeles-rams","stream":"featured","published_at":"2017-10-23T01:00:17.857000″,"league":"nfl","id":"cebc53c5-ab8b-4944-b201-4ef4c0b88dc8″,"editorial":"apple-video"},"ad_stitched_url":null},"media_width":null,"media_url":null,"media_id":null,"media_height":null,"hook_type":"photo","autoplay":false}},"20780″:{"url_hash":"dd90daa8defe73bec7c0d90009a2824f35110d7459f8616530f9a07b77b56eae","url":"http://vid.bleacherreport.com/videos/20780″,"updated_at":"2017-10-27T00:47:35Z","tag":{"unique_name":"nfl","tag_id":16,"short_name":"NFL","logo":"nfl.png","display_name":"NFL","color2″:"","color1″:""},"status":"active","position":null,"playlist_type":"v","playlist_id":21671,"permalink":"/post/nfl/5c59e9ef-c66c-42b1-8161-a90f288059f9″,"performed_by":"sjordan@bleacherreport.com","original_url_hash":15853199,"notification":null,"is_locked":false,"is_featured":false,"internal_position":"831.7701280198″,"id_str":"6453402388″,"id":6453402388,"href":"https://djay.bleacherreport.com/playlists/nfl_v/tracks/6453402388″,"hide_from_regions":[],"hidden_attributes":[],"group_tags":[],"flagged":null,"expires_at":null,"created_at":"2017-10-27T00:47:28Z","content_type":"video","content":{"title":"Ravens' Chaplin Inspires Players on & Off the Field","thumbnail_url":"https://img.bleacherreport.net/cms/media/image/a3/16/6f/23/7f10/4075/9935/0ea782ce0365/crop_exact_Screen_Shot_2017-10-26_at_11.17.58_AM.jpg?h=1177&q=90&w=2088″,"metadata":{"video_url":"http://vid.bleacherreport.com/videos/20780/akamai.json","video_id":20780,"title":"Baltimore Raven's Chaplin Inspires Players on & Off the Field","thumbnail_url":"https://img.bleacherreport.net/cms/media/image/a3/16/6f/23/7f10/4075/9935/0ea782ce0365/crop_exact_Screen_Shot_2017-10-26_at_11.17.58_AM.jpg?h=1177&q=90&w=2088″,"tags":["motb-chaplain-of-champions","apple-video"],"stub_id":"5c59e9ef-c66c-42b1-8161-a90f288059f9″,"share_url":"http://bleacherreport.com/post/nfl/5c59e9ef-c66c-42b1-8161-a90f288059f9″,"provider_url":"http://bleacherreport.com","provider_name":"Bleacher Report","mp4_url":"https://bleachertrans-a.akamaihd.net/prod-cms-video/prod-cms-video-delivery/14/4c/144ce8ac-7a56-4911-8865-9a7a9d0b1b2d/101817_SOCIAL_SHELTON_MD_V2_800k.mp4″,"hls_url":"http://bleacherreptrans-a.akamaihd.net/prod-cms-video/prod-cms-video-delivery/14/4c/144ce8ac-7a56-4911-8865-9a7a9d0b1b2d/101817_SOCIAL_SHELTON_MD_V214a6ea93-170e-336d-6258-f12e46f22289.m3u8″,"embed_code":"","duration":61,"description":"Johnny Shelton fell in love with the game of football because of the team comradery. Shelton played safety at Southeast Missouri State, and he is currently the Ravens' team chaplain. Watch above to see Shelton's inspiring journey with the game of football. Bleacher Report is your No. 1 stop for what's trending in sports. You can count on B/R for all the hottest stories. From wild sports to the next big thing, don't miss out. Download the free Bleacher Report app to catch all the moments that matter in one place. Get the app to get the game. ","author_name":"Bleacher Report","analytics":{"video_id":20780,"title":"Baltimore Raven's Chaplin Inspires Players on & Off the Field","stream":"featured","published_at":"2017-10-26T15:30:53.448000″,"id":"5e8cb791-b838-4cc6-a09e-58af20ecf7da","editorial1″:"motb-chaplain-of-champions","editorial":"apple-video"},"ad_stitched_url":null},"media_width":null,"media_url":null,"media_id":null,"media_height":null,"hook_type":"photo","autoplay":false}},"20824″:{"url_hash":"ee1b404c355893c6e3f8f9b6ca2f28c99b913813e057f2f7408159f057ae6b81″,"url":"http://vid.bleacherreport.com/videos/20824″,"updated_at":"2017-10-28T17:19:58Z","tag":{"unique_name":"fantasy-football","tag_id":2390,"short_name":"Fantasy","logo":"fantasy.png","display_name":"Fantasy Football","color2″:"","color1″:""},"status":"active","position":null,"playlist_type":"v","playlist_id":20389,"permalink":"/post/fantasy-football/1a88cf76-41c2-4248-a8a0-1c3d1965debc","performed_by":"estordahl@bleacherreport.com","original_url_hash":56217510,"notification":null,"is_locked":false,"is_featured":false,"internal_position":"396.5000000000″,"id_str":"6453497723″,"id":6453497723,"href":"https://djay.bleacherreport.com/playlists/fantasy-football_v/tracks/6453497723″,"hide_from_regions":[],"hidden_attributes":[],"group_tags":[],"flagged":null,"expires_at":null,"created_at":"2017-10-28T17:19:58Z","content_type":"video","content":{"title":"Which Fantasy Sleepers Should You Target in Week 8?","thumbnail_url":"https://img.bleacherreport.net/cms/media/image/68/87/7c/48/e434/47e3/a077/f51183f8c6ad/crop_exact_865582854.jpg?h=344&q=90&w=612″,"metadata":{"video_url":"https://vid.bleacherreport.com/videos/20824/akamai.json","video_id":20824,"title":"Which Fantasy Sleepers Should You Target in Week 8?","thumbnail_url":"https://img.bleacherreport.net/cms/media/image/68/87/7c/48/e434/47e3/a077/f51183f8c6ad/crop_exact_865582854.jpg?h=344&q=90&w=612″,"tags":["fantasy-football","nfl","apple-video"],"stub_id":"1a88cf76-41c2-4248-a8a0-1c3d1965debc","share_url":"http://bleacherreport.com/post/fantasy-football/1a88cf76-41c2-4248-a8a0-1c3d1965debc","provider_url":"bleacherreport.com","provider_name":"bleacherreport.com","mp4_url":"https://bleachertrans-a.akamaihd.net/prod-cms-video/prod-cms-video-delivery/98/ad/98adcef1-1577-4533-89a4-3182f819c902/102617_Sleepers_4_800k.mp4″,"hls_url":"http://bleacherreptrans-a.akamaihd.net/prod-cms-video/prod-cms-video-delivery/98/ad/98adcef1-1577-4533-89a4-3182f819c902/102617_Sleepers_414a6ea93-170e-336d-6258-f12e46f22289.m3u8″,"embed_code":null,"duration":48,"description":"Does your fantasy team need some help? There's still time to find a reliable sleeper before Sunday's action. Watch the video above for some potential fantasy sleepers for Week 8 . Looking for the best NFL coverage around? Bleacher Report is the go-to destination for armchair quarterbacks everywhere. Connect to the NFL stories, teams, athletes and highlights that make the game more than a game. You've never been so ready for some football. Download the free Bleacher Report app to catch all the moments that matter in one place. Get the app to get the game. ","author_name":"bleacherreport.com","analytics":{"video_id":20824,"title":"Which Fantasy Sleepers Should You Target in Week 8?","stream":"team-stream-now","published_at":"2017-10-27T17:25:51.950000″,"id":"99a0843c-5569-438c-b8b6-9d913700359a"},"ad_stitched_url":"http://dai.google.com/ondemand/hls/content/1117/vid/20824/master.m3u8″},"media_width":null,"media_url":null,"media_id":null,"media_height":null,"hook_type":"photo","autoplay":false}},"20971″:{"url_hash":"6b9de8c206411fdb69ab49f229624563b3e7af18aba59e778d43e7b73e2e46ce","url":"http://vid.bleacherreport.com/videos/20971″,"updated_at":"2017-10-30T21:54:11Z","tag":{"unique_name":"nfl","tag_id":16,"short_name":"NFL","logo":"nfl.png","display_name":"NFL","color2″:"","color1″:""},"status":"active","position":null,"playlist_type":"v","playlist_id":21671,"permalink":"/post/nfl/245b631f-4a88-46e0-be4d-d1daf2ec3b78″,"performed_by":"sjordan@bleacherreport.com","original_url_hash":77288708,"notification":null,"is_locked":false,"is_featured":false,"internal_position":"833.7701280198″,"id_str":"6453651913″,"id":6453651913,"href":"https://djay.bleacherreport.com/playlists/nfl_v/tracks/6453651913″,"hide_from_regions":[],"hidden_attributes":[],"group_tags":[],"flagged":null,"expires_at":null,"created_at":"2017-10-30T21:54:11Z","content_type":"video","content":{"title":"Simms' Midseason NFL Awards","thumbnail_url":"https://img.bleacherreport.net/cms/media/image/26/7a/d1/75/2a7e/4063/a4d5/ed577a8c04e4/crop_exact_867911832.jpg?h=258&q=90&w=458″,"metadata":{"video_url":"http://vid.bleacherreport.com/videos/20971/akamai.json","video_id":20971,"title":"Simms' Midseason NFL Awards: MVP, Rookie of the Year and More","thumbnail_url":"https://img.bleacherreport.net/cms/media/image/26/7a/d1/75/2a7e/4063/a4d5/ed577a8c04e4/crop_exact_867911832.jpg?h=258&q=90&w=458″,"tags":["apple-video","nfl"],"stub_id":"245b631f-4a88-46e0-be4d-d1daf2ec3b78″,"share_url":"http://bleacherreport.com/post/nfl/245b631f-4a88-46e0-be4d-d1daf2ec3b78″,"provider_url":"http://bleacherreport.com","provider_name":"Bleacher Report","mp4_url":"https://bleachertrans-a.akamaihd.net/prod-cms-video/prod-cms-video-delivery/08/6a/086a8d94-fe62-4151-829b-154b87432edd/103017_NFL_MIDSEASON_AWARDS_800k.mp4″,"hls_url":"http://bleacherreptrans-a.akamaihd.net/prod-cms-video/prod-cms-video-delivery/08/6a/086a8d94-fe62-4151-829b-154b87432edd/103017_NFL_MIDSEASON_AWARDS14a6ea93-170e-336d-6258-f12e46f22289.m3u8″,"embed_code":"","duration":246,"description":"The NFL season has reached its halfway point. Which players have stood out as the best in the league? Watch above as Bleacher Report Lead NFL Analyst Chris Simms gives out his midseason awards. Looking for the best NFL coverage around? Bleacher Report is the go-to destination for armchair quarterbacks everywhere. Connect to the NFL stories, teams, athletes and highlights that make the game more than a game. You've never been so ready for some football. Download the free Bleacher Report app to catch all the moments that matter in one place. Get the app to get the game.","author_name":"Bleacher Report","analytics":{"video_id":20971,"title":"Simms' Midseason NFL Awards: MVP, Rookie of the Year and More","stream":"featured","published_at":"2017-10-30T19:04:11.543000″,"league":"nfl","id":"0c1c6f74-df4c-482a-b64e-82cbddcb0624″,"editorial":"apple-video"},"ad_stitched_url":null},"media_width":null,"media_url":null,"media_id":null,"media_height":null,"hook_type":"photo","autoplay":false}},"20973″:{"url_hash":"b215c3f05a92a65689c83c797c6881cdd56504bcc6c7dcdfba599f396452a96e","url":"http://vid.bleacherreport.com/videos/20973″,"updated_at":"2017-10-30T21:54:27Z","tag":{"unique_name":"nfl","tag_id":16,"short_name":"NFL","logo":"nfl.png","display_name":"NFL","color2″:"","color1″:""},"status":"active","position":null,"playlist_type":"v","playlist_id":21671,"permalink":"/post/nfl/1547afd1-738b-4b46-936a-7a38818d8187″,"performed_by":"sjordan@bleacherreport.com","original_url_hash":102827973,"notification":null,"is_locked":false,"is_featured":false,"internal_position":"834.7701280198″,"id_str":"6453651915″,"id":6453651915,"href":"https://djay.bleacherreport.com/playlists/nfl_v/tracks/6453651915″,"hide_from_regions":[],"hidden_attributes":[],"group_tags":[],"flagged":null,"expires_at":null,"created_at":"2017-10-30T21:54:27Z","content_type":"video","content":{"title":"Fantasy Stock Watch After Week 8″,"thumbnail_url":"https://img.bleacherreport.net/cms/media/image/a8/08/db/56/92c7/4122/aeae/f1c694c165de/crop_exact_866861044.jpg?h=344&q=90&w=611″,"metadata":{"video_url":"http://vid.bleacherreport.com/videos/20973/akamai.json","video_id":20973,"title":"Fantasy Stock Watch: Buy or Sell Week 8 Performances","thumbnail_url":"https://img.bleacherreport.net/cms/media/image/a8/08/db/56/92c7/4122/aeae/f1c694c165de/crop_exact_866861044.jpg?h=344&q=90&w=611″,"tags":["apple-video","nfl"],"stub_id":"1547afd1-738b-4b46-936a-7a38818d8187″,"share_url":"http://bleacherreport.com/post/nfl/1547afd1-738b-4b46-936a-7a38818d8187″,"provider_url":"http://bleacherreport.com","provider_name":"Bleacher Report","mp4_url":"https://bleachertrans-a.akamaihd.net/prod-cms-video/prod-cms-video-delivery/66/62/66622302-66da-4699-848b-8eac0d1a44d4/BuySellFIX_800k.mp4″,"hls_url":"http://bleacherreptrans-a.akamaihd.net/prod-cms-video/prod-cms-video-delivery/66/62/66622302-66da-4699-848b-8eac0d1a44d4/BuySellFIX14a6ea93-170e-336d-6258-f12e46f22289.m3u8″,"embed_code":"","duration":45,"description":"Which Week 8 breakout performances were for real? Which fantasy players should you sell high on? Watch above.nnLooking for the best NFL coverage around? Bleacher Report is the go-to destination for armchair quarterbacks everywhere. Connect to the NFL stories, teams, athletes and highlights that make the game more than a game. You've never been so ready for some football. nDownload the free Bleacher Report app to catch all the moments that matter in one place. Get the app to get the game. ","author_name":"Bleacher Report","analytics":{"video_id":20973,"title":"Fantasy Stock Watch: Buy or Sell Week 8 Performances","stream":"featured","published_at":"2017-10-30T19:24:21.367000″,"league":"nfl","id":"1f80fb25-3c5b-4950-ad5e-6525c4ae2375″,"editorial":"apple-video"},"ad_stitched_url":null},"media_width":null,"media_url":null,"media_id":null,"media_height":null,"hook_type":"photo","autoplay":false}},"21115″:{"url_hash":"50c3c655e62f709b5bb79d1b9f5d3cc95062c5ab1f871128fbee33878359ae43″,"url":"http://vid.bleacherreport.com/videos/21115″,"updated_at":"2017-11-03T18:43:50Z","tag":{"unique_name":"nfl","tag_id":16,"short_name":"NFL","logo":"nfl.png","display_name":"NFL","color2″:"","color1″:""},"status":"active","position":null,"playlist_type":"v","playlist_id":21671,"permalink":"/post/nfl/e9ab7189-5915-4b13-94e2-9568b3a80202″,"performed_by":"sjordan@bleacherreport.com","original_url_hash":76422046,"notification":null,"is_locked":false,"is_featured":false,"internal_position":"835.7701280198″,"id_str":"6453892314″,"id":6453892314,"href":"https://djay.bleacherreport.com/playlists/nfl_v/tracks/6453892314″,"hide_from_regions":[],"hidden_attributes":[],"group_tags":[],"flagged":null,"expires_at":null,"created_at":"2017-11-03T18:43:50Z","content_type":"video","content":{"title":"T-Rich Is Resurrecting His Career in the CFL","thumbnail_url":"https://img.bleacherreport.net/cms/media/image/c5/31/99/2f/e821/4865/ace7/820d191e60d2/crop_exact_868213334.jpg?h=384&q=90&w=577″,"metadata":{"video_url":"http://vid.bleacherreport.com/videos/21115/akamai.json","video_id":21115,"title":"Trent Richardson Is Resurrecting His Football Career in the CFL","thumbnails":{"original_url":"https://cdn.bleacherreport.net/cms/media/image/c5/31/99/2f/e821/4865/ace7/820d191e60d2/868213334.jpg","media_item_href":"https://cms.bleacherreport.com/media/items/c531992f-e821-4865-ace7-820d191e60d2.json"},"thumbnail_url":"https://img.bleacherreport.net/cms/media/image/b6/53/cd/53/e6fe/4178/9ca2/f9a638669674/crop_exact_Screen_Shot_2017-11-03_at_9.34.28_AM.jpg?h=1186&q=90&w=2106″,"tags":["trent-richardson","cfl","apple-video"],"stub_id":"e9ab7189-5915-4b13-94e2-9568b3a80202″,"share_url":"http://bleacherreport.com/post/nfl/e9ab7189-5915-4b13-94e2-9568b3a80202″,"provider_url":"http://bleacherreport.com","provider_name":"Bleacher Report","mp4_url":"https://bleachertrans-a.akamaihd.net/prod-cms-video/prod-cms-video-delivery/b3/ad/b3ada490-6f70-41c9-810f-75e458488bc8/110217_SOCIALNEWS_TRENT_5_1_800k.mp4″,"hls_url":"http://bleacherreptrans-a.akamaihd.net/prod-cms-video/prod-cms-video-delivery/b3/ad/b3ada490-6f70-41c9-810f-75e458488bc8/110217_SOCIALNEWS_TRENT_5_114a6ea93-170e-336d-6258-f12e46f22289.m3u8″,"embed_code":"","duration":59,"description":"It wasn't too long ago when Trent Richardson was a lead back in the NFL. The former heisman finalist was once projected to have a promising professional career. nnRichardson is now making a comeback in the Canadian Football League. Watch above to see the former "Crimson TIde" back in action. nnLooking for the best NFL coverage around? Bleacher Report is the go-to destination for armchair quarterbacks everywhere. Connect to the NFL stories, teams, athletes and highlights that make the game more than a game. You've never been so ready for some football. nnDownload the free Bleacher Report app to catch all the moments that matter in one place. Get the app to get the game. ","author_name":"Bleacher Report","analytics":{"video_id":21115,"title":"Trent Richardson Is Resurrecting His Football Career in the CFL","stream":"featured","published_at":"2017-11-03T13:47:42.798000″,"person":"trent-richardson","league":"cfl","id":"0c9a1325-456b-4d4a-ad70-8d7822594515″,"editorial":"apple-video"},"ad_stitched_url":null},"media_width":null,"media_url":null,"media_id":null,"media_height":null,"hook_type":"photo","autoplay":false}},"21295″:{"url_hash":"806021d9d7a097e8110253f6a4280082dc4e513c5507cd52bdef28e278b6ee17″,"url":"http://vid.bleacherreport.com/videos/21295″,"updated_at":"2017-11-06T23:22:02Z","tag":{"unique_name":"nfl","tag_id":16,"short_name":"NFL","logo":"nfl.png","display_name":"NFL","color2″:"","color1″:""},"status":"active","position":null,"playlist_type":"v","playlist_id":21671,"permalink":"/post/nfl/db45927a-f05d-4787-9970-8ebb6faa4913″,"performed_by":"sjordan@bleacherreport.com","original_url_hash":28949953,"notification":null,"is_locked":false,"is_featured":false,"internal_position":"836.7701280198″,"id_str":"6454126640″,"id":6454126640,"href":"https://djay.bleacherreport.com/playlists/nfl_v/tracks/6454126640″,"hide_from_regions":[],"hidden_attributes":[],"group_tags":[],"flagged":null,"expires_at":null,"created_at":"2017-11-06T23:22:02Z","content_type":"video","content":{"title":"NFL Coaches on the Hot Seat After Week 9″,"thumbnail_url":"https://img.bleacherreport.net/cms/media/image/a4/57/a0/25/cbde/4a97/a5f0/ef3658de61e0/crop_exact_865078430.jpg?h=344&q=90&w=611″,"metadata":{"video_url":"http://vid.bleacherreport.com/videos/21295/akamai.json","video_id":21295,"title":"Which NFL Coaches Are on the Hot Seat After Week 9?","thumbnail_url":"https://img.bleacherreport.net/cms/media/image/a4/57/a0/25/cbde/4a97/a5f0/ef3658de61e0/crop_exact_865078430.jpg?h=344&q=90&w=611″,"tags":["apple-video","nfl"],"stub_id":"db45927a-f05d-4787-9970-8ebb6faa4913″,"share_url":"http://bleacherreport.com/post/nfl/db45927a-f05d-4787-9970-8ebb6faa4913″,"provider_url":"http://bleacherreport.com","provider_name":"Bleacher Report","mp4_url":"https://bleachertrans-a.akamaihd.net/prod-cms-video/prod-cms-video-delivery/ae/a1/aea1831c-a43c-4825-9b08-9faf6e606df7/110617_NFL_ON_THE_HOT_SEAT_V2_800k.mp4″,"hls_url":"http://bleacherreptrans-a.akamaihd.net/prod-cms-video/prod-cms-video-delivery/ae/a1/aea1831c-a43c-4825-9b08-9faf6e606df7/110617_NFL_ON_THE_HOT_SEAT_V214a6ea93-170e-336d-6258-f12e46f22289.m3u8″,"embed_code":"","duration":264,"description":"After Week 9, a number of NFL teams are still struggling to get anything going this season. Which coaches could be on the hot seat? Watch above as Adam Lefkoe and Bleacher Report Lead NFL Analyst Chris Simms break down which jobs are potentially on the line.nLooking for the best NFL coverage around? Bleacher Report is the go-to destination for armchair quarterbacks everywhere. Connect to the NFL stories, teams, athletes and highlights that make the game more than a game. You've never been so ready for some football. nDownload the free Bleacher Report app to catch all the moments that matter in one place. Get the app to get the game. ","author_name":"Bleacher Report","analytics":{"video_id":21295,"title":"Which NFL Coaches Are on the Hot Seat After Week 9?","stream":"featured","published_at":"2017-11-06T20:09:34.632000″,"league":"nfl","id":"1e79143a-64d5-4cce-84a6-91bb0f721cee","editorial":"apple-video"},"ad_stitched_url":null},"media_width":null,"media_url":null,"media_id":null,"media_height":null,"hook_type":"photo","autoplay":false}},"21322″:{"url_hash":"72d9ed13281608bbe918c91f3bfbc699a0e0c8e87e7dc2d751f1cb9bbbd90e11″,"url":"http://vid.bleacherreport.com/videos/21322″,"updated_at":"2017-11-08T16:09:16Z","tag":{"unique_name":"nfl","tag_id":16,"short_name":"NFL","logo":"nfl.png","display_name":"NFL","color2″:"","color1″:""},"status":"active","position":null,"playlist_type":"v","playlist_id":21671,"permalink":"/post/nfl/bbf9f809-bc9d-45a1-b52a-00db953b437c","performed_by":"sjordan@bleacherreport.com","original_url_hash":125006415,"notification":null,"is_locked":false,"is_featured":false,"internal_position":"837.7701280198″,"id_str":"6454208196″,"id":6454208196,"href":"https://djay.bleacherreport.com/playlists/nfl_v/tracks/6454208196″,"hide_from_regions":[],"hidden_attributes":[],"group_tags":[],"flagged":null,"expires_at":null,"created_at":"2017-11-08T16:09:16Z","content_type":"video","content":{"title":"Which Fantasy Fill-Ins Are Must-Adds?","thumbnail_url":"https://img.bleacherreport.net/cms/media/image/09/ba/31/30/0464/4ee8/a36d/cf4808b8c495/crop_exact_870686098.jpg?h=344&q=90&w=611″,"metadata":{"video_url":"http://vid.bleacherreport.com/videos/21322/akamai.json","video_id":21322,"title":"Which Fantasy Fill-In Players Are Must-Adds in Week 10?","thumbnail_url":"https://img.bleacherreport.net/cms/media/image/09/ba/31/30/0464/4ee8/a36d/cf4808b8c495/crop_exact_870686098.jpg?h=344&q=90&w=611″,"tags":["apple-video","chunky-maxx-moments"],"stub_id":"bbf9f809-bc9d-45a1-b52a-00db953b437c","share_url":"http://bleacherreport.com/post/nfl/bbf9f809-bc9d-45a1-b52a-00db953b437c","provider_url":"http://bleacherreport.com","provider_name":"Bleacher Report","mp4_url":"https://bleachertrans-a.akamaihd.net/prod-cms-video/prod-cms-video-delivery/36/69/36698b51-5383-441a-bf88-ced2dc2770d8/Fantasy%20AddsFix_800k.mp4″,"hls_url":"http://bleacherreptrans-a.akamaihd.net/prod-cms-video/prod-cms-video-delivery/36/69/36698b51-5383-441a-bf88-ced2dc2770d8/Fantasy%20AddsFix14a6ea93-170e-336d-6258-f12e46f22289.m3u8″,"embed_code":"","duration":54,"description":"The fantasy football playoffs are right around the corner as the NFL heads into Week 10. Which running backs could be valuable additions off the waiver wire? Which young wide receiver is turning heads out west? Watch above.nnLooking for the best NFL coverage around? Bleacher Report is the go-to destination for armchair quarterbacks everywhere. Connect to the NFL stories, teams, athletes and highlights that make the game more than a game. You've never been so ready for some football. nDownload the free Bleacher Report app to catch all the moments that matter in one place. Get the app to get the game. ","author_name":"Bleacher Report","analytics":{"video_id":21322,"title":"Which Fantasy Fill-In Players Are Must-Adds in Week 10?","stream":"featured","published_at":"2017-11-07T20:20:50.984000″,"id":"bb6159f1-3113-49ed-8ce1-22aacc7237d2″,"editorial1″:"chunky-maxx-moments","editorial":"apple-video"},"ad_stitched_url":null},"media_width":null,"media_url":null,"media_id":null,"media_height":null,"hook_type":"photo","autoplay":false}},"21370″:{"url_hash":"4554d360d99769635feebc86f624e39439f05af13354d106b624f10f7927eb98″,"url":"http://vid.bleacherreport.com/videos/21370″,"updated_at":"2017-11-08T19:33:19Z","tag":{"unique_name":"nfl","tag_id":16,"short_name":"NFL","logo":"nfl.png","display_name":"NFL","color2″:"","color1″:""},"status":"active","position":null,"playlist_type":"v","playlist_id":21671,"permalink":"/post/nfl/6be26ae7-5f68-4020-85e0-2da889d0af49″,"performed_by":"sjordan@bleacherreport.com","original_url_hash":99338476,"notification":null,"is_locked":false,"is_featured":false,"internal_position":"838.7701280198″,"id_str":"6454217344″,"id":6454217344,"href":"https://djay.bleacherreport.com/playlists/nfl_v/tracks/6454217344″,"hide_from_regions":[],"hidden_attributes":[],"group_tags":[],"flagged":null,"expires_at":null,"created_at":"2017-11-08T19:33:19Z","content_type":"video","content":{"title":"Simms' NFL Power Rankings for Week 10 ","thumbnail_url":"https://img.bleacherreport.net/cms/media/image/03/99/f1/f7/82b0/4246/b4e8/8af139ca36a2/crop_exact_871860530.jpg?h=230&q=90&w=408″,"metadata":{"video_url":"http://vid.bleacherreport.com/videos/21370/akamai.json","video_id":21370,"title":"Chris Simms' NFL Power Rankings for Week 10 ","thumbnail_url":"https://img.bleacherreport.net/cms/media/image/03/99/f1/f7/82b0/4246/b4e8/8af139ca36a2/crop_exact_871860530.jpg?h=230&q=90&w=408″,"tags":["nfl","apple-video"],"stub_id":"6be26ae7-5f68-4020-85e0-2da889d0af49″,"share_url":"http://bleacherreport.com/post/nfl/6be26ae7-5f68-4020-85e0-2da889d0af49″,"provider_url":"http://bleacherreport.com","provider_name":"Bleacher Report","mp4_url":"https://bleachertrans-a.akamaihd.net/prod-cms-video/prod-cms-video-delivery/3a/0b/3a0b94e2-ae4b-4163-a2e9-de4417ed2809/wk_10_v02_800k.mp4″,"hls_url":"http://bleacherreptrans-a.akamaihd.net/prod-cms-video/prod-cms-video-delivery/3a/0b/3a0b94e2-ae4b-4163-a2e9-de4417ed2809/wk_10_v0214a6ea93-170e-336d-6258-f12e46f22289.m3u8″,"embed_code":"","duration":60,"description":"The NFL's elite teams began to pull away from the pack in Week 9. Which young team climbed into the top five this week? Did the Eagles protect their top ranking? Watch above for Bleacher Report Lead NFL Analyst Chris Simms' Week 10 Power Rankings.nnLooking for the best NFL coverage around? Bleacher Report is the go-to destination for armchair quarterbacks everywhere. Connect to the NFL stories, teams, athletes and highlights that make the game more than a game. You've never been so ready for some football. nDownload the free Bleacher Report app to catch all the moments that matter in one place. Get the app to get the game.","author_name":"Bleacher Report","analytics":{"video_id":21370,"title":"Chris Simms' NFL Power Rankings for Week 10 ","stream":"featured","published_at":"2017-11-08T17:09:48.287000″,"league":"nfl","id":"8a93cc48-54bb-40cb-ba12-06eb3efe7bd8″,"editorial":"apple-video"},"ad_stitched_url":null},"media_width":null,"media_url":null,"media_id":null,"media_height":null,"hook_type":"photo","autoplay":false}},"21445″:{"url_hash":"1aed790d8a1b739f111bb56077c32653ce983f893eabbeeee55565ab9892ca07″,"url":"http://vid.bleacherreport.com/videos/21445″,"updated_at":"2017-11-13T07:35:16Z","tag":{"unique_name":"nfl","tag_id":16,"short_name":"NFL","logo":"nfl.png","display_name":"NFL","color2″:"","color1″:""},"status":"active","position":null,"playlist_type":"v","playlist_id":21671,"permalink":"/post/nfl/c2a05ebf-35da-4e70-8944-a1464c98da4a","performed_by":"estordahl@bleacherreport.com","original_url_hash":36160102,"notification":null,"is_locked":false,"is_featured":false,"internal_position":"839.7701280198″,"id_str":"6454519258″,"id":6454519258,"href":"https://djay.bleacherreport.com/playlists/nfl_v/tracks/6454519258″,"hide_from_regions":[],"hidden_attributes":[],"group_tags":[],"flagged":null,"expires_at":null,"created_at":"2017-11-13T07:35:16Z","content_type":"video","content":{"title":"It May Be a Quarterback's League but Don't Disrespect These Running Backs","thumbnail_url":"https://img.bleacherreport.net/cms/media/image/81/4b/12/98/6a39/4528/9cf1/64c5f4ac6f84/crop_exact_872988376.jpg?h=235&q=90&w=415″,"metadata":{"video_url":"https://vid.bleacherreport.com/videos/21445/akamai.json","video_id":21445,"title":"It May Be a Quarterback's League but Don't Disrespect These Running Backs","thumbnail_url":"https://img.bleacherreport.net/cms/media/image/81/4b/12/98/6a39/4528/9cf1/64c5f4ac6f84/crop_exact_872988376.jpg?h=235&q=90&w=415″,"tags":["records-milestones","apple-video"],"stub_id":"c2a05ebf-35da-4e70-8944-a1464c98da4a","share_url":"http://bleacherreport.com/post/nfl/c2a05ebf-35da-4e70-8944-a1464c98da4a","provider_url":"bleacherreport.com","provider_name":"bleacherreport.com","mp4_url":"https://bleachertrans-a.akamaihd.net/prod-cms-video/prod-cms-video-delivery/7a/31/7a313914-ec1f-49d6-a5a4-49a4c42ad082/11_06_17_RM_RBs_5_800k.mp4″,"hls_url":"http://bleacherreptrans-a.akamaihd.net/prod-cms-video/prod-cms-video-delivery/7a/31/7a313914-ec1f-49d6-a5a4-49a4c42ad082/11_06_17_RM_RBs_514a6ea93-170e-336d-6258-f12e46f22289.m3u8″,"embed_code":null,"duration":51,"description":"The NFL has shifted into a pass-heavy league in recent years, but that hasn't stopped a few top running backs from hitting big-time milestones. Which backs are challenging historic league marks? Watch above. Looking for the best NFL coverage around? Bleacher Report is the go-to destination for armchair quarterbacks everywhere. Connect to the NFL stories, teams, athletes and highlights that make the game more than a game. You've never been so ready for some football. Download the free Bleacher Report app to catch all the moments that matter in one place. Get the app to get the game. ","author_name":"bleacherreport.com","analytics":{"video_id":21445,"title":"It May Be a Quarterback's League but Don't Disrespect These Running Backs","stream":"team-stream-now","published_at":"2017-11-10T21:10:26.138000″,"id":"f1024f4a-645a-49b0-a9c3-c31ca3d8b77c"},"ad_stitched_url":"http://dai.google.com/ondemand/hls/content/1117/vid/21445/master.m3u8″},"media_width":null,"media_url":null,"media_id":null,"media_height":null,"hook_type":"photo","autoplay":false}},"21569″:{"url_hash":"5fe14f8235de717f65defb42a13c07533a2ccc9d568d485f644c39d64721994c","url":"http://vid.bleacherreport.com/videos/21569″,"updated_at":"2017-11-13T07:37:09Z","tag":{"unique_name":"nfl","tag_id":16,"short_name":"NFL","logo":"nfl.png","display_name":"NFL","color2″:"","color1″:""},"status":"active","position":null,"playlist_type":"v","playlist_id":21671,"permalink":"/post/nfl/c1962a87-2be6-4092-af16-297ab650a4ed","performed_by":"estordahl@bleacherreport.com","original_url_hash":98013433,"notification":null,"is_locked":false,"is_featured":false,"internal_position":"840.7701280198″,"id_str":"6454519294″,"id":6454519294,"href":"https://djay.bleacherreport.com/playlists/nfl_v/tracks/6454519294″,"hide_from_regions":[],"hidden_attributes":[],"group_tags":[],"flagged":null,"expires_at":null,"created_at":"2017-11-13T07:37:09Z","content_type":"video","content":{"title":"Lefkoe's Locks: Gambling Preview and Prediction for NFL Week 10″,"thumbnail_url":"https://img.bleacherreport.net/cms/media/image/02/b5/30/1b/c13b/47e7/97a1/f8bf6c80d0c6/crop_exact_full_image.jpeg?h=2644&q=90&w=4688″,"metadata":{"video_url":"https://vid.bleacherreport.com/videos/21569/akamai.json","video_id":21569,"title":"Lefkoe's Locks: Gambling Preview and Prediction for NFL Week 10″,"thumbnail_url":"https://img.bleacherreport.net/cms/media/image/02/b5/30/1b/c13b/47e7/97a1/f8bf6c80d0c6/crop_exact_full_image.jpeg?h=2644&q=90&w=4688″,"tags":["nfl","apple-video"],"stub_id":"c1962a87-2be6-4092-af16-297ab650a4ed","share_url":"http://bleacherreport.com/post/nfl/c1962a87-2be6-4092-af16-297ab650a4ed","provider_url":"bleacherreport.com","provider_name":"bleacherreport.com","mp4_url":"https://bleachertrans-a.akamaihd.net/prod-cms-video/prod-cms-video-delivery/5e/2f/5e2f1549-ded9-40ab-b4f1-f7cfb8b3a418/Locks%20Fix_800k.mp4″,"hls_url":"http://bleacherreptrans-a.akamaihd.net/prod-cms-video/prod-cms-video-delivery/5e/2f/5e2f1549-ded9-40ab-b4f1-f7cfb8b3a418/Locks%20Fix14a6ea93-170e-336d-6258-f12e46f22289.m3u8″,"embed_code":null,"duration":55,"description":"We are past the midway point of the NFL regular season. Which team has shown the most promise? Watch above as Adam Lefkoe discusses his gambling locks for Week 10 in the NFL. Looking for the best NFL coverage around? Bleacher Report is the go-to destination for armchair quarterbacks everywhere. Connect to the NFL stories, teams, athletes and highlights that make the game more than a game. You've never been so ready for some football. Download the free Bleacher Report app to catch all the moments that matter in one place. Get the app to get the game.","author_name":"bleacherreport.com","analytics":{"video_id":21569,"title":"Lefkoe's Locks: Gambling Preview and Prediction for NFL Week 10″,"stream":"team-stream-now","published_at":"2017-11-12T18:40:39.042000″,"id":"1b529c48-7e42-4079-8692-98e3dfe21ab3″},"ad_stitched_url":"http://dai.google.com/ondemand/hls/content/1117/vid/21569/master.m3u8″},"media_width":null,"media_url":null,"media_id":null,"media_height":null,"hook_type":"photo","autoplay":false}},"21584″:{"url_hash":"c6d5aece5296943b8f54641357ddc12ed5d0880614a2412c023d0915a237a6dc","url":"http://vid.bleacherreport.com/videos/21584″,"updated_at":"2017-11-13T22:56:32Z","tag":{"unique_name":"nfl","tag_id":16,"short_name":"NFL","logo":"nfl.png","display_name":"NFL","color2″:"","color1″:""},"status":"active","position":null,"playlist_type":"v","playlist_id":21671,"permalink":"/post/nfl/791b8552-6c06-47b3-9bca-aafac3a1a603″,"performed_by":"sjordan@bleacherreport.com","original_url_hash":90705817,"notification":null,"is_locked":false,"is_featured":false,"internal_position":"843.7701280198″,"id_str":"6454552535″,"id":6454552535,"href":"https://djay.bleacherreport.com/playlists/nfl_v/tracks/6454552535″,"hide_from_regions":[],"hidden_attributes":[],"group_tags":[],"flagged":null,"expires_at":null,"created_at":"2017-11-13T22:56:32Z","content_type":"video","content":{"title":"Chad Johnson's Son Is Just Like Dad","thumbnail_url":"https://img.bleacherreport.net/cms/media/image/4b/2e/81/21/0f4f/418c/946b/9b184ec50cd7/crop_exact_150130990.jpg?h=248&q=90&w=439″,"metadata":{"video_url":"http://vid.bleacherreport.com/videos/21584/akamai.json","video_id":21584,"title":"Chad Johnson's Son Is Making Highlight-Reel Catches, Just Like Dad","thumbnail_url":"https://img.bleacherreport.net/cms/media/image/4b/2e/81/21/0f4f/418c/946b/9b184ec50cd7/crop_exact_150130990.jpg?h=248&q=90&w=439″,"tags":["apple-video","nfl"],"stub_id":"791b8552-6c06-47b3-9bca-aafac3a1a603″,"share_url":"http://bleacherreport.com/post/nfl/791b8552-6c06-47b3-9bca-aafac3a1a603″,"provider_url":"http://bleacherreport.com","provider_name":"Bleacher Report","mp4_url":"https://bleachertrans-a.akamaihd.net/prod-cms-video/prod-cms-video-delivery/af/7a/af7a62c3-19b5-446a-86c8-2d9c196e77a3/110917_CHAD_JONHSON_JR_SV_800k.mp4″,"hls_url":"http://bleacherreptrans-a.akamaihd.net/prod-cms-video/prod-cms-video-delivery/af/7a/af7a62c3-19b5-446a-86c8-2d9c196e77a3/110917_CHAD_JONHSON_JR_SV14a6ea93-170e-336d-6258-f12e46f22289.m3u8″,"embed_code":"","duration":53,"description":"Chad Johnson was one of the most electrifying players in football during his NFL career. Now, his son is carrying on the family tradition. Watch above.nnBleacher Report is your No. 1 stop for what's trending in sports. You can count on B/R for all the hottest stories. From wild sports to the next big thing, don't miss out. nDownload the free Bleacher Report app to catch all the moments that matter in one place. Get the app to get the game. n","author_name":"Bleacher Report","analytics":{"video_id":21584,"title":"Chad Johnson's Son Is Making Highlight-Reel Catches, Just Like Dad","stream":"featured","published_at":"2017-11-13T17:09:35.835000″,"league":"nfl","id":"57b06572-5e7d-474b-8938-68b1d2b5eea0″,"editorial":"apple-video"},"ad_stitched_url":null},"media_width":null,"media_url":null,"media_id":null,"media_height":null,"hook_type":"photo","autoplay":false}},"21585″:{"url_hash":"560817a2dfa37e5933cacb1037901a1c97852e7fef9efab4cf98a18c9125047d","url":"http://vid.bleacherreport.com/videos/21585″,"updated_at":"2017-11-13T22:56:04Z","tag":{"unique_name":"nfl","tag_id":16,"short_name":"NFL","logo":"nfl.png","display_name":"NFL","color2″:"","color1″:""},"status":"active","position":null,"playlist_type":"v","playlist_id":21671,"permalink":"/post/nfl/3316b9b5-7876-4e9f-9e14-d0b2fcc2e684″,"performed_by":"sjordan@bleacherreport.com","original_url_hash":22318636,"notification":null,"is_locked":false,"is_featured":false,"internal_position":"842.7701280198″,"id_str":"6454552511″,"id":6454552511,"href":"https://djay.bleacherreport.com/playlists/nfl_v/tracks/6454552511″,"hide_from_regions":[],"hidden_attributes":[],"group_tags":[],"flagged":null,"expires_at":null,"created_at":"2017-11-13T22:56:04Z","content_type":"video","content":{"title":"Breaking Down Biggest NFL QB Controversies","thumbnail_url":"https://img.bleacherreport.net/cms/media/image/e7/f5/96/c4/d0cc/48e9/91f6/094dc1f1f64e/crop_exact_873349958.jpg?h=344&q=90&w=611″,"metadata":{"video_url":"http://vid.bleacherreport.com/videos/21585/akamai.json","video_id":21585,"title":"Fact or Fiction: Breaking Down Biggest NFL QB Controversies Headed into Week 11″,"thumbnail_url":"https://img.bleacherreport.net/cms/media/image/e7/f5/96/c4/d0cc/48e9/91f6/094dc1f1f64e/crop_exact_873349958.jpg?h=344&q=90&w=611″,"tags":["apple-video","nfl"],"stub_id":"3316b9b5-7876-4e9f-9e14-d0b2fcc2e684″,"share_url":"http://bleacherreport.com/post/nfl/3316b9b5-7876-4e9f-9e14-d0b2fcc2e684″,"provider_url":"http://bleacherreport.com","provider_name":"Bleacher Report","mp4_url":"https://bleachertrans-a.akamaihd.net/prod-cms-video/prod-cms-video-delivery/92/d2/92d272e8-9beb-466c-bc6f-78ff28c67225/111317_NFL_FACT_OR_FICTION_800k.mp4″,"hls_url":"http://bleacherreptrans-a.akamaihd.net/prod-cms-video/prod-cms-video-delivery/92/d2/92d272e8-9beb-466c-bc6f-78ff28c67225/111317_NFL_FACT_OR_FICTION14a6ea93-170e-336d-6258-f12e46f22289.m3u8″,"embed_code":"","duration":256,"description":"After NFL Week 10, there are still a number of unanswered questions about some of the league's starting quarterbacks. Which controversies have merit? Which teams should start looking to make a change under center? Watch above as Adam Lefkoe and Bleacher Report Lead NFL Analyst Chris Simms play NFL Fact or Fiction.nnLooking for the best NFL coverage around? Bleacher Report is the go-to destination for armchair quarterbacks everywhere. Connect to the NFL stories, teams, athletes and highlights that make the game more than a game. You've never been so ready for some football. nDownload the free Bleacher Report app to catch all the moments that matter in one place. Get the app to get the game.","author_name":"Bleacher Report","analytics":{"video_id":21585,"title":"Fact or Fiction: Breaking Down Biggest NFL QB Controversies Headed into Week 11″,"stream":"featured","published_at":"2017-11-13T19:09:05.550000″,"league":"nfl","id":"0062bad2-c1d5-43c5-a917-117567d5b978″,"editorial":"apple-video"},"ad_stitched_url":null},"media_width":null,"media_url":null,"media_id":null,"media_height":null,"hook_type":"photo","autoplay":false}},"21586″:{"url_hash":"f7408808c1573fe29eb448ac01165b97d2e0ce2b41df31f27e1446637409fc5b","url":"http://vid.bleacherreport.com/videos/21586″,"updated_at":"2017-11-13T22:55:12Z","tag":{"unique_name":"nfl","tag_id":16,"short_name":"NFL","logo":"nfl.png","display_name":"NFL","color2″:"","color1″:""},"status":"active","position":null,"playlist_type":"v","playlist_id":21671,"permalink":"/post/nfl/1132a565-79f4-4fd7-b8f6-66bc47ad7ea7″,"performed_by":"sjordan@bleacherreport.com","original_url_hash":18618579,"notification":null,"is_locked":false,"is_featured":false,"internal_position":"841.7701280198″,"id_str":"6454552480″,"id":6454552480,"href":"https://djay.bleacherreport.com/playlists/nfl_v/tracks/6454552480″,"hide_from_regions":[],"hidden_attributes":[],"group_tags":[],"flagged":null,"expires_at":null,"created_at":"2017-11-13T22:55:12Z","content_type":"video","content":{"title":"Buy/Sell Week 10 Fantasy Performances","thumbnail_url":"https://img.bleacherreport.net/cms/media/image/43/f4/f4/a0/5067/4b12/be03/ae203cfa8033/crop_exact_873328552.jpg?h=344&q=90&w=611″,"metadata":{"video_url":"http://vid.bleacherreport.com/videos/21586/akamai.json","video_id":21586,"title":"Knee-Jerk Reactions: Buy/Sell Week 10 Fantasy Performances","thumbnail_url":"https://img.bleacherreport.net/cms/media/image/43/f4/f4/a0/5067/4b12/be03/ae203cfa8033/crop_exact_873328552.jpg?h=344&q=90&w=611″,"tags":["apple-video","nfl"],"stub_id":"1132a565-79f4-4fd7-b8f6-66bc47ad7ea7″,"share_url":"http://bleacherreport.com/post/nfl/1132a565-79f4-4fd7-b8f6-66bc47ad7ea7″,"provider_url":"http://bleacherreport.com","provider_name":"Bleacher Report","mp4_url":"https://bleachertrans-a.akamaihd.net/prod-cms-video/prod-cms-video-delivery/4c/97/4c9702d5-47e3-46d8-9e63-a3118adfbe44/Buy%20Sell%20Fix_800k.mp4″,"hls_url":"http://bleacherreptrans-a.akamaihd.net/prod-cms-video/prod-cms-video-delivery/4c/97/4c9702d5-47e3-46d8-9e63-a3118adfbe44/Buy%20Sell%20Fix14a6ea93-170e-336d-6258-f12e46f22289.m3u8″,"embed_code":"","duration":48,"description":"The fantasy season is coming down to the wire as the NFL heads into Week 11. Which big-time Week 10 performances are worthy of the hype? Watch above.nnLooking for the best NFL coverage around? Bleacher Report is the go-to destination for armchair quarterbacks everywhere. Connect to the NFL stories, teams, athletes and highlights that make the game more than a game. You've never been so ready for some football. nDownload the free Bleacher Report app to catch all the moments that matter in one place. Get the app to get the game","author_name":"Bleacher Report","analytics":{"video_id":21586,"title":"Knee-Jerk Reactions: Buy/Sell Week 10 Fantasy Performances","stream":"featured","published_at":"2017-11-13T20:19:20.049000″,"league":"nfl","id":"f8325586-9b87-4392-9215-47a9c983c5a9″,"editorial":"apple-video"},"ad_stitched_url":null},"media_width":null,"media_url":null,"media_id":null,"media_height":null,"hook_type":"photo","autoplay":false}}},"video_playlist_status":{"flyin":21584}},"nav":{"items":{"nba":{"url":"/nba","title":"NBA","id":"nba","subLists":["atlantic","central","northwest","pacific","southeast","southwest"],"subLinks":["nba","fantasy-basketball","nba/teams","nba-draft","wnba","nba/archives","nba/odds","https://www.stubhub.com/nba-tickets/grouping/115/?gcid=chDIG-_-geoUS-_-genNBA-_-dt170201-_-cmpBR_Gen-_-partBleacherReport-_-mktgrBRAND"]},"atlantic":{"title":"Atlantic","id":"atlantic","subLists":["boston-celtics","brooklyn-nets","new-york-knicks","philadelphia-76ers","toronto-raptors"]},"boston-celtics":{"url":"/boston-celtics","title":"Boston","id":"boston-celtics"},"brooklyn-nets":{"url":"/brooklyn-nets","title":"Brooklyn","id":"brooklyn-nets"},"new-york-knicks":{"url":"/new-york-knicks","title":"New York","id":"new-york-knicks"},"philadelphia-76ers":{"url":"/philadelphia-76ers","title":"Philadelphia","id":"philadelphia-76ers"},"toronto-raptors":{"url":"/toronto-raptors","title":"Toronto","id":"toronto-raptors"},"central":{"title":"Central","id":"central","subLists":["chicago-bulls","cleveland-cavaliers","detroit-pistons","indiana-pacers","milwaukee-bucks"]},"chicago-bulls":{"url":"/chicago-bulls","title":"Chicago","id":"chicago-bulls"},"cleveland-cavaliers":{"url":"/cleveland-cavaliers","title":"Cleveland","id":"cleveland-cavaliers"},"detroit-pistons":{"url":"/detroit-pistons","title":"Detroit","id":"detroit-pistons"},"indiana-pacers":{"url":"/indiana-pacers","title":"Indiana","id":"indiana-pacers"},"milwaukee-bucks":{"url":"/milwaukee-bucks","title":"Milwaukee","id":"milwaukee-bucks"},"northwest":{"title":"Northwest","id":"northwest","subLists":["denver-nuggets","minnesota-timberwolves","oklahoma-city-thunder","portland-trail-blazers","utah-jazz"]},"denver-nuggets":{"url":"/denver-nuggets","title":"Denver","id":"denver-nuggets"},"minnesota-timberwolves":{"url":"/minnesota-timberwolves","title":"Minnesota","id":"minnesota-timberwolves"},"oklahoma-city-thunder":{"url":"/oklahoma-city-thunder","title":"Oklahoma City","id":"oklahoma-city-thunder"},"portland-trail-blazers":{"url":"/portland-trail-blazers","title":"Portland","id":"portland-trail-blazers"},"utah-jazz":{"url":"/utah-jazz","title":"Utah","id":"utah-jazz"},"pacific":{"title":"Pacific","id":"pacific","subLists":["golden-state-warriors","los-angeles-clippers","los-angeles-lakers","phoenix-suns","sacramento-kings"]},"golden-state-warriors":{"url":"/golden-state-warriors","title":"Golden St","id":"golden-state-warriors"},"los-angeles-clippers":{"url":"/los-angeles-clippers","title":"LA Clippers","id":"los-angeles-clippers"},"los-angeles-lakers":{"url":"/los-angeles-lakers","title":"LA Lakers","id":"los-angeles-lakers"},"phoenix-suns":{"url":"/phoenix-suns","title":"Phoenix","id":"phoenix-suns"},"sacramento-kings":{"url":"/sacramento-kings","title":"Sacramento","id":"sacramento-kings"},"southeast":{"title":"Southeast","id":"southeast","subLists":["atlanta-hawks","charlotte-hornets","miami-heat","orlando-magic","washington-wizards"]},"atlanta-hawks":{"url":"/atlanta-hawks","title":"Atlanta","id":"atlanta-hawks"},"charlotte-hornets":{"url":"/charlotte-hornets","title":"Charlotte","id":"charlotte-hornets"},"miami-heat":{"url":"/miami-heat","title":"Miami","id":"miami-heat"},"orlando-magic":{"url":"/orlando-magic","title":"Orlando","id":"orlando-magic"},"washington-wizards":{"url":"/washington-wizards","title":"Washington","id":"washington-wizards"},"southwest":{"title":"Southwest","id":"southwest","subLists":["dallas-mavericks","houston-rockets","memphis-grizzlies","new-orleans-pelicans","san-antonio-spurs"]},"dallas-mavericks":{"url":"/dallas-mavericks","title":"Dallas","id":"dallas-mavericks"},"houston-rockets":{"url":"/houston-rockets","title":"Houston","id":"houston-rockets"},"memphis-grizzlies":{"url":"/memphis-grizzlies","title":"Memphis","id":"memphis-grizzlies"},"new-orleans-pelicans":{"url":"/new-orleans-pelicans","title":"New Orleans","id":"new-orleans-pelicans"},"san-antonio-spurs":{"url":"/san-antonio-spurs","title":"San Antonio","id":"san-antonio-spurs"},"nfl":{"url":"/nfl","title":"NFL","id":"nfl","subLists":["afc-east","afc-north","afc-south","afc-west","nfc-east","nfc-north","nfc-south","nfc-west"],"subLinks":["nfl","fantasy-football","nfl/teams","nfl-draft","nfl/archives","nfl/odds","https://www.stubhub.com/nfl-tickets/grouping/121/?gcid=chDIG-_-geoUS-_-genNFL-_-dt170201-_-cmpBR_Gen-_-partBleacherReport-_-mktgrBRAND"]},"afc-east":{"title":"AFC East","id":"afc-east","subLists":["buffalo-bills","miami-dolphins","new-england-patriots","new-york-jets"]},"buffalo-bills":{"url":"/buffalo-bills","title":"Buffalo","id":"buffalo-bills"},"miami-dolphins":{"url":"/miami-dolphins","title":"Miami","id":"miami-dolphins"},"new-england-patriots":{"url":"/new-england-patriots","title":"New England","id":"new-england-patriots"},"new-york-jets":{"url":"/new-york-jets","title":"NY Jets","id":"new-york-jets"},"afc-north":{"title":"AFC North","id":"afc-north","subLists":["baltimore-ravens","cincinnati-bengals","cleveland-browns","pittsburgh-steelers"]},"baltimore-ravens":{"url":"/baltimore-ravens","title":"Baltimore","id":"baltimore-ravens"},"cincinnati-bengals":{"url":"/cincinnati-bengals","title":"Cincinnati","id":"cincinnati-bengals"},"cleveland-browns":{"url":"/cleveland-browns","title":"Cleveland","id":"cleveland-browns"},"pittsburgh-steelers":{"url":"/pittsburgh-steelers","title":"Pittsburgh","id":"pittsburgh-steelers"},"afc-south":{"title":"AFC South","id":"afc-south","subLists":["houston-texans","indianapolis-colts","jacksonville-jaguars","tennessee-titans"]},"houston-texans":{"url":"/houston-texans","title":"Houston","id":"houston-texans"},"indianapolis-colts":{"url":"/indianapolis-colts","title":"Indianapolis","id":"indianapolis-colts"},"jacksonville-jaguars":{"url":"/jacksonville-jaguars","title":"Jacksonville","id":"jacksonville-jaguars"},"tennessee-titans":{"url":"/tennessee-titans","title":"Tennessee","id":"tennessee-titans"},"afc-west":{"title":"AFC West","id":"afc-west","subLists":["denver-broncos","kansas-city-chiefs","los-angeles-chargers","oakland-raiders"]},"denver-broncos":{"url":"/denver-broncos","title":"Denver","id":"denver-broncos"},"kansas-city-chiefs":{"url":"/kansas-city-chiefs","title":"Kansas City","id":"kansas-city-chiefs"},"los-angeles-chargers":{"url":"/los-angeles-chargers","title":"Los Angeles","id":"los-angeles-chargers"},"oakland-raiders":{"url":"/oakland-raiders","title":"Oakland","id":"oakland-raiders"},"nfc-east":{"title":"NFC East","id":"nfc-east","subLists":["dallas-cowboys","new-york-giants","philadelphia-eagles","washington-redskins"]},"dallas-cowboys":{"url":"/dallas-cowboys","title":"Dallas","id":"dallas-cowboys"},"new-york-giants":{"url":"/new-york-giants","title":"NY Giants","id":"new-york-giants"},"philadelphia-eagles":{"url":"/philadelphia-eagles","title":"Philadelphia","id":"philadelphia-eagles"},"washington-redskins":{"url":"/washington-redskins","title":"Washington","id":"washington-redskins"},"nfc-north":{"title":"NFC North","id":"nfc-north","subLists":["chicago-bears","detroit-lions","green-bay-packers","minnesota-vikings"]},"chicago-bears":{"url":"/chicago-bears","title":"Chicago","id":"chicago-bears"},"detroit-lions":{"url":"/detroit-lions","title":"Detroit","id":"detroit-lions"},"green-bay-packers":{"url":"/green-bay-packers","title":"Green Bay","id":"green-bay-packers"},"minnesota-vikings":{"url":"/minnesota-vikings","title":"Minnesota","id":"minnesota-vikings"},"nfc-south":{"title":"NFC South","id":"nfc-south","subLists":["atlanta-falcons","carolina-panthers","new-orleans-saints","tampa-bay-buccaneers"]},"atlanta-falcons":{"url":"/atlanta-falcons","title":"Atlanta","id":"atlanta-falcons"},"carolina-panthers":{"url":"/carolina-panthers","title":"Carolina","id":"carolina-panthers"},"new-orleans-saints":{"url":"/new-orleans-saints","title":"New Orleans","id":"new-orleans-saints"},"tampa-bay-buccaneers":{"url":"/tampa-bay-buccaneers","title":"Tampa Bay","id":"tampa-bay-buccaneers"},"nfc-west":{"title":"NFC West","id":"nfc-west","subLists":["arizona-cardinals","los-angeles-rams","san-francisco-49ers","seattle-seahawks"]},"arizona-cardinals":{"url":"/arizona-cardinals","title":"Arizona","id":"arizona-cardinals"},"los-angeles-rams":{"url":"/los-angeles-rams","title":"Los Angeles","id":"los-angeles-rams"},"san-francisco-49ers":{"url":"/san-francisco-49ers","title":"San Francisco","id":"san-francisco-49ers"},"seattle-seahawks":{"url":"/seattle-seahawks","title":"Seattle","id":"seattle-seahawks"},"world-football":{"url":"/world-football","title":"World Football","id":"world-football","subLists":["epl","uefa-champions-league","serie-a","la-liga","mls","international-football","sports-odds"],"subLinks":["world-football","world-football/archives"]},"epl":{"url":"/epl","title":"Premier League","id":"epl","subLists":["arsenal","bournemouth","brighton-hove-albion","burnley","chelsea","crystal-palace","everton","huddersfield-town","leicester-city-foxes","liverpool","manchester-city","manchester-united","newcastle-united","southampton","stoke-city","swansea-city","tottenham-hotspur","watford-fc","west-bromwich","west-ham-united"],"subLinks":["epl","transfer-window","epl/archives"]},"arsenal":{"url":"/arsenal","title":"Arsenal","id":"arsenal"},"bournemouth":{"url":"/bournemouth","title":"Bournemouth","id":"bournemouth"},"brighton-hove-albion":{"url":"/brighton-hove-albion","title":"Brighton and Hove Albion","id":"brighton-hove-albion"},"burnley":{"url":"/burnley","title":"Burnley","id":"burnley"},"chelsea":{"url":"/chelsea","title":"Chelsea","id":"chelsea"},"crystal-palace":{"url":"/crystal-palace","title":"Crystal Palace","id":"crystal-palace"},"everton":{"url":"/everton","title":"Everton","id":"everton"},"huddersfield-town":{"url":"/huddersfield-town","title":"Huddersfield Town","id":"huddersfield-town"},"leicester-city-foxes":{"url":"/leicester-city-foxes","title":"Leicester City","id":"leicester-city-foxes"},"liverpool":{"url":"/liverpool","title":"Liverpool","id":"liverpool"},"manchester-city":{"url":"/manchester-city","title":"Manchester City","id":"manchester-city"},"manchester-united":{"url":"/manchester-united","title":"Manchester United","id":"manchester-united"},"newcastle-united":{"url":"/newcastle-united","title":"Newcastle United","id":"newcastle-united"},"southampton":{"url":"/southampton","title":"Southampton","id":"southampton"},"stoke-city":{"url":"/stoke-city","title":"Stoke City","id":"stoke-city"},"swansea-city":{"url":"/swansea-city","title":"Swansea City","id":"swansea-city"},"tottenham-hotspur":{"url":"/tottenham-hotspur","title":"Tottenham Hotspur","id":"tottenham-hotspur"},"watford-fc":{"url":"/watford-fc","title":"Watford","id":"watford-fc"},"west-bromwich":{"url":"/west-bromwich","title":"West Bromwich Albion","id":"west-bromwich"},"west-ham-united":{"url":"/west-ham-united","title":"West Ham United","id":"west-ham-united"},"uefa-champions-league":{"url":"/uefa-champions-league","title":"Champions League","id":"uefa-champions-league","subLists":["ajax","fc-barcelona","bayern-munich","sl-benfica","borussia-dortmund","celtic","cska-moscow","dynamo-kiev","juventus","manchester-city","as-monaco-fc","napoli","psv-eindhoven","real-madrid","tottenham-hotspur","sporting-portugal","victoria"],"subLinks":["uefa-champions-league","transfer-window","uefa-champions-league/archives"]},"ajax":{"url":"/ajax","title":"Ajax","id":"ajax"},"fc-barcelona":{"url":"/fc-barcelona","title":"Barcelona","id":"fc-barcelona"},"bayern-munich":{"url":"/bayern-munich","title":"Bayern Munich","id":"bayern-munich"},"sl-benfica":{"url":"/sl-benfica","title":"Benfica","id":"sl-benfica"},"borussia-dortmund":{"url":"/borussia-dortmund","title":"Borussia Dortmund","id":"borussia-dortmund"},"celtic":{"url":"/celtic","title":"Celtic","id":"celtic"},"cska-moscow":{"url":"/cska-moscow","title":"CSKA Moscow","id":"cska-moscow"},"dynamo-kiev":{"url":"/dynamo-kiev","title":"Dynamo Kiev","id":"dynamo-kiev"},"juventus":{"url":"/juventus","title":"Juventus","id":"juventus"},"as-monaco-fc":{"url":"/as-monaco-fc","title":"Monaco","id":"as-monaco-fc"},"napoli":{"url":"/napoli","title":"Napoli","id":"napoli"},"psv-eindhoven":{"url":"/psv-eindhoven","title":"PSV Eindhoven","id":"psv-eindhoven"},"real-madrid":{"url":"/real-madrid","title":"Real Madrid","id":"real-madrid"},"sporting-portugal":{"url":"/sporting-portugal","title":"Sporting Portugal","id":"sporting-portugal"},"victoria":{"url":"/victoria","title":"Viktoria","id":"victoria"},"serie-a":{"url":"/serie-a","title":"Serie A","id":"serie-a","subLists":["ac-milan","as-roma","atalanta","benevento-calcio","bologna","cagliari","chievo-verona","fc-crotone","fiorentina","genoa","verona","inter-milan","juventus","lazio","napoli","sampdoria","sassuolo","spal-2013″,"torino","udinese"],"subLinks":["serie-a","transfer-window","serie-a/archives"]},"ac-milan":{"url":"/ac-milan","title":"AC Milan","id":"ac-milan"},"as-roma":{"url":"/as-roma","title":"AS Roma","id":"as-roma"},"atalanta":{"url":"/atalanta","title":"Atalanta","id":"atalanta"},"benevento-calcio":{"url":"/benevento-calcio","title":"Benevento","id":"benevento-calcio"},"bologna":{"url":"/bologna","title":"Bologna","id":"bologna"},"cagliari":{"url":"/cagliari","title":"Cagliari","id":"cagliari"},"chievo-verona":{"url":"/chievo-verona","title":"Chievo Verona","id":"chievo-verona"},"fc-crotone":{"url":"/fc-crotone","title":"Crotone","id":"fc-crotone"},"fiorentina":{"url":"/fiorentina","title":"Fiorentina","id":"fiorentina"},"genoa":{"url":"/genoa","title":"Genoa","id":"genoa"},"verona":{"url":"/verona","title":"Hellas Verona","id":"verona"},"inter-milan":{"url":"/inter-milan","title":"Inter Milan","id":"inter-milan"},"lazio":{"url":"/lazio","title":"Lazio","id":"lazio"},"sampdoria":{"url":"/sampdoria","title":"Sampdoria","id":"sampdoria"},"sassuolo":{"url":"/sassuolo","title":"Sassuolo","id":"sassuolo"},"spal-2013″:{"url":"/spal-2013″,"title":"SPAL","id":"spal-2013″},"torino":{"url":"/torino","title":"Torino","id":"torino"},"udinese":{"url":"/udinese","title":"Udinese","id":"udinese"},"la-liga":{"url":"/la-liga","title":"La Liga","id":"la-liga","subLists":["cd-alaves","athletic-club","atletico-madrid","celta-da-vigo","eibar","fc-barcelona","las-palmas-ud","cd-leganes","malaga-cf","rc-deportivo","rcd-espanyol","real-betis","real-madrid","real-sociedad","sevilla","valencia-cf","villarreal-cf"],"subLinks":["la-liga","transfer-window","la-liga/archives"]},"cd-alaves":{"url":"/cd-alaves","title":"Alaves","id":"cd-alaves"},"athletic-club":{"url":"/athletic-club","title":"Athletic Club Bilbao","id":"athletic-club"},"atletico-madrid":{"url":"/atletico-madrid","title":"Atletico Madrid","id":"atletico-madrid"},"celta-da-vigo":{"url":"/celta-da-vigo","title":"Celta de Vigo","id":"celta-da-vigo"},"eibar":{"url":"/eibar","title":"Eibar","id":"eibar"},"las-palmas-ud":{"url":"/las-palmas-ud","title":"Las Palmas","id":"las-palmas-ud"},"cd-leganes":{"url":"/cd-leganes","title":"Leganes","id":"cd-leganes"},"malaga-cf":{"url":"/malaga-cf","title":"Malaga CF","id":"malaga-cf"},"rc-deportivo":{"url":"/rc-deportivo","title":"RC Deportivo","id":"rc-deportivo"},"rcd-espanyol":{"url":"/rcd-espanyol","title":"RCD Espanyol","id":"rcd-espanyol"},"real-betis":{"url":"/real-betis","title":"Real Betis","id":"real-betis"},"real-sociedad":{"url":"/real-sociedad","title":"Real Sociedad","id":"real-sociedad"},"sevilla":{"url":"/sevilla","title":"Sevilla","id":"sevilla"},"valencia-cf":{"url":"/valencia-cf","title":"Valencia CF","id":"valencia-cf"},"villarreal-cf":{"url":"/villarreal-cf","title":"Villarreal CF","id":"villarreal-cf"},"mls":{"url":"/mls","title":"MLS","id":"mls","subLists":["atlanta-united-fc","chicago-fire","colorado-rapids","columbus-crew","dc-united","fc-dallas","houston-dynamo","los-angeles-galaxy","minnesota-united","montreal-impact","new-england-revolution","new-york-red-bulls","new-york-city-fc","orlando-city","philadelphia-union","real-salt-lake","san-jose-earthquakes","seattle-sounders-fc","toronto-fc","sporting-kansas-city","portland-timbers","vancouver-whitecaps"],"subLinks":["mls","mls/archives"]},"atlanta-united-fc":{"url":"/atlanta-united-fc","title":"Atlanta United","id":"atlanta-united-fc"},"chicago-fire":{"url":"/chicago-fire","title":"Chicago Fire","id":"chicago-fire"},"colorado-rapids":{"url":"/colorado-rapids","title":"Colorado Rapids","id":"colorado-rapids"},"columbus-crew":{"url":"/columbus-crew","title":"Columbus Crew","id":"columbus-crew"},"dc-united":{"url":"/dc-united","title":"DC United","id":"dc-united"},"fc-dallas":{"url":"/fc-dallas","title":"FC Dallas","id":"fc-dallas"},"houston-dynamo":{"url":"/houston-dynamo","title":"Houston Dynamo","id":"houston-dynamo"},"los-angeles-galaxy":{"url":"/los-angeles-galaxy","title":"Los Angeles Galaxy","id":"los-angeles-galaxy"},"minnesota-united":{"url":"/minnesota-united","title":"Minnesota United","id":"minnesota-united"},"montreal-impact":{"url":"/montreal-impact","title":"Montreal Impact","id":"montreal-impact"},"new-england-revolution":{"url":"/new-england-revolution","title":"New England Revolution","id":"new-england-revolution"},"new-york-red-bulls":{"url":"/new-york-red-bulls","title":"New York Red Bulls","id":"new-york-red-bulls"},"new-york-city-fc":{"url":"/new-york-city-fc","title":"NYCFC","id":"new-york-city-fc"},"orlando-city":{"url":"/orlando-city","title":"Orlando City","id":"orlando-city"},"philadelphia-union":{"url":"/philadelphia-union","title":"Philadelphia Union","id":"philadelphia-union"},"real-salt-lake":{"url":"/real-salt-lake","title":"Real Salt Lake","id":"real-salt-lake"},"san-jose-earthquakes":{"url":"/san-jose-earthquakes","title":"San Jose Earthquakes","id":"san-jose-earthquakes"},"seattle-sounders-fc":{"url":"/seattle-sounders-fc","title":"Seattle Sounders","id":"seattle-sounders-fc"},"toronto-fc":{"url":"/toronto-fc","title":"Toronto FC","id":"toronto-fc"},"sporting-kansas-city":{"url":"/sporting-kansas-city","title":"Sporting Kansas City","id":"sporting-kansas-city"},"portland-timbers":{"url":"/portland-timbers","title":"Portland Timbers","id":"portland-timbers"},"vancouver-whitecaps":{"url":"/vancouver-whitecaps","title":"Vancouver Whitecaps","id":"vancouver-whitecaps"},"international-football":{"url":"/international-football","title":"International Football","id":"international-football","subLists":["albania-national-football","algeria-national-football","argentina","austria","australia-national-football","belgium-national-football","bosnia-herzegovina-national-football","brazilian-football","cameroon-national-football","chile-national-football","colombia-national-football","costa-rica-national-football","croatia-international-football","czech-republic-national-football","denmark-national-football","ecuador-national-football","england","france","germany","ghana-national-football","greece-national-football","honduras-national-football","hungary-national-football","iceland-national-football","iran-national-football","ireland","italy","ivory-coast-national-football","japan-national-football","mexico-national-football","namibia-national-football","netherlands","new-zealand-national-football","nigeria-national-football","north-korea-national-football","northern-ireland","norway-national-football","paraguay-national-football","poland","portugal-national-football","romania-national-football","russia","scotland","serbia-national-football","slovakia-national-football","slovenia-national-football","south-africa-national-football","south-korea-national-football","spain","sweden","switzerland","turkey-national-football","ukraine","united-states","uruguay-national-football","venezuela-national-football","wales-national-football"],"subLinks":["international-football","international-football/archives"]},"albania-national-football":{"url":"/albania-national-football","title":"Albania","id":"albania-national-football"},"algeria-national-football":{"url":"/algeria-national-football","title":"Algeria","id":"algeria-national-football"},"argentina":{"url":"/argentina","title":"Argentina","id":"argentina"},"austria":{"url":"/austria","title":"Austria","id":"austria"},"australia-national-football":{"url":"/australia-national-football","title":"Australia","id":"australia-national-football"},"belgium-national-football":{"url":"/belgium-national-football","title":"Belgium","id":"belgium-national-football"},"bosnia-herzegovina-national-football":{"url":"/bosnia-herzegovina-national-football","title":"Bosnia-Herzegovina","id":"bosnia-herzegovina-national-football"},"brazilian-football":{"url":"/brazilian-football","title":"Brazil","id":"brazilian-football"},"cameroon-national-football":{"url":"/cameroon-national-football","title":"Cameroon","id":"cameroon-national-football"},"chile-national-football":{"url":"/chile-national-football","title":"Chile","id":"chile-national-football"},"colombia-national-football":{"url":"/colombia-national-football","title":"Colombia","id":"colombia-national-football"},"costa-rica-national-football":{"url":"/costa-rica-national-football","title":"Costa Rica","id":"costa-rica-national-football"},"croatia-international-football":{"url":"/croatia-international-football","title":"Croatia","id":"croatia-international-football"},"czech-republic-national-football":{"url":"/czech-republic-national-football","title":"Czech Republic","id":"czech-republic-national-football"},"denmark-national-football":{"url":"/denmark-national-football","title":"Denmark","id":"denmark-national-football"},"ecuador-national-football":{"url":"/ecuador-national-football","title":"Ecuador","id":"ecuador-national-football"},"england":{"url":"/england","title":"England","id":"england"},"france":{"url":"/france","title":"France","id":"france"},"germany":{"url":"/germany","title":"Germany","id":"germany"},"ghana-national-football":{"url":"/ghana-national-football","title":"Ghana","id":"ghana-national-football"},"greece-national-football":{"url":"/greece-national-football","title":"Greece","id":"greece-national-football"},"honduras-national-football":{"url":"/honduras-national-football","title":"Honduras","id":"honduras-national-football"},"hungary-national-football":{"url":"/hungary-national-football","title":"Hungary","id":"hungary-national-football"},"iceland-national-football":{"url":"/iceland-national-football","title":"Iceland","id":"iceland-national-football"},"iran-national-football":{"url":"/iran-national-football","title":"Iran","id":"iran-national-football"},"ireland":{"url":"/ireland","title":"Ireland","id":"ireland"},"italy":{"url":"/italy","title":"Italy","id":"italy"},"ivory-coast-national-football":{"url":"/ivory-coast-national-football","title":"Ivory Coast","id":"ivory-coast-national-football"},"japan-national-football":{"url":"/japan-national-football","title":"Japan","id":"japan-national-football"},"mexico-national-football":{"url":"/mexico-national-football","title":"Mexico","id":"mexico-national-football"},"namibia-national-football":{"url":"/namibia-national-football","title":"Namibia","id":"namibia-national-football"},"netherlands":{"url":"/netherlands","title":"Netherlands","id":"netherlands"},"new-zealand-national-football":{"url":"/new-zealand-national-football","title":"New Zealand","id":"new-zealand-national-football"},"nigeria-national-football":{"url":"/nigeria-national-football","title":"Nigeria","id":"nigeria-national-football"},"north-korea-national-football":{"url":"/north-korea-national-football","title":"North Korea","id":"north-korea-national-football"},"northern-ireland":{"url":"/northern-ireland","title":"Northern Ireland","id":"northern-ireland"},"norway-national-football":{"url":"/norway-national-football","title":"Norway","id":"norway-national-football"},"paraguay-national-football":{"url":"/paraguay-national-football","title":"Paraguay","id":"paraguay-national-football"},"poland":{"url":"/poland","title":"Poland","id":"poland"},"portugal-national-football":{"url":"/portugal-national-football","title":"Portugal","id":"portugal-national-football"},"romania-national-football":{"url":"/romania-national-football","title":"Romania","id":"romania-national-football"},"russia":{"url":"/russia","title":"Russia","id":"russia"},"scotland":{"url":"/scotland","title":"Scotland","id":"scotland"},"serbia-national-football":{"url":"/serbia-national-football","title":"Serbia","id":"serbia-national-football"},"slovakia-national-football":{"url":"/slovakia-national-football","title":"Slovakia","id":"slovakia-national-football"},"slovenia-national-football":{"url":"/slovenia-national-football","title":"Slovenia","id":"slovenia-national-football"},"south-africa-national-football":{"url":"/south-africa-national-football","title":"South Africa","id":"south-africa-national-football"},"south-korea-national-football":{"url":"/south-korea-national-football","title":"South Korea","id":"south-korea-national-football"},"spain":{"url":"/spain","title":"Spain","id":"spain"},"sweden":{"url":"/sweden","title":"Sweden","id":"sweden"},"switzerland":{"url":"/switzerland","title":"Switzerland","id":"switzerland"},"turkey-national-football":{"url":"/turkey-national-football","title":"Turkey","id":"turkey-national-football"},"ukraine":{"url":"/ukraine","title":"Ukraine","id":"ukraine"},"united-states":{"url":"/united-states","title":"United States","id":"united-states"},"uruguay-national-football":{"url":"/uruguay-national-football","title":"Uruguay","id":"uruguay-national-football"},"venezuela-national-football":{"url":"/venezuela-national-football","title":"Venezuela","id":"venezuela-national-football"},"wales-national-football":{"url":"/wales-national-football","title":"Wales","id":"wales-national-football"},"sports-odds":{"url":"/sports-odds","title":"Odds","id":"sports-odds"},"college-football":{"url":"/college-football","title":"CFB","id":"college-football","subLists":["american-athletic-conference-football","acc-football","big-12-football","big-10-football","pac-12-football","sec-football","independents-football"],"subLinks":["college-football","recruiting","college-football/teams","college-football/archives","https://www.stubhub.com/ncaa-football-tickets/grouping/122/?gcid=chDIG-_-geoUS-_-genNCAAF-_-dt170201-_-cmpBR_Gen-_-partBleacherReport-_-mktgrBRAND"]},"american-athletic-conference-football":{"url":"/american-athletic-conference-football","title":"AAC","id":"american-athletic-conference-football","subLists":["cincinnati-bearcats-football","uconn-football","east-carolina-football","houston-cougars-football","memphis-tigers-football","navy-football","smu-mustangs-football","south-florida-bulls-football","temple-football","tulane-football","tulsa-football","ucf-knights-football"]},"cincinnati-bearcats-football":{"url":"/cincinnati-bearcats-football","title":"Cincinnati","id":"cincinnati-bearcats-football"},"uconn-football":{"url":"/uconn-football","title":"Connecticut","id":"uconn-football"},"east-carolina-football":{"url":"/east-carolina-football","title":"East Carolina","id":"east-carolina-football"},"houston-cougars-football":{"url":"/houston-cougars-football","title":"Houston","id":"houston-cougars-football"},"memphis-tigers-football":{"url":"/memphis-tigers-football","title":"Memphis","id":"memphis-tigers-football"},"navy-football":{"url":"/navy-football","title":"Navy","id":"navy-football"},"smu-mustangs-football":{"url":"/smu-mustangs-football","title":"SMU","id":"smu-mustangs-football"},"south-florida-bulls-football":{"url":"/south-florida-bulls-football","title":"South Florida","id":"south-florida-bulls-football"},"temple-football":{"url":"/temple-football","title":"Temple","id":"temple-football"},"tulane-football":{"url":"/tulane-football","title":"Tulane","id":"tulane-football"},"tulsa-football":{"url":"/tulsa-football","title":"Tulsa","id":"tulsa-football"},"ucf-knights-football":{"url":"/ucf-knights-football","title":"UCF","id":"ucf-knights-football"},"acc-football":{"url":"/acc-football","title":"ACC","id":"acc-football","subLists":["boston-college-football","clemson-football","duke-football","florida-state-football","georgia-tech-football","louisville-cardinals-football","miami-hurricanes-football","unc-football","nc-state-football","pitt-football","syracuse-football","uva-football","virginia-tech-football","wake-forest-football"],"subLinks":["acc-football","acc-football/archives"]},"boston-college-football":{"url":"/boston-college-football","title":"Boston College","id":"boston-college-football"},"clemson-football":{"url":"/clemson-football","title":"Clemson","id":"clemson-football"},"duke-football":{"url":"/duke-football","title":"Duke","id":"duke-football"},"florida-state-football":{"url":"/florida-state-football","title":"Florida St","id":"florida-state-football"},"georgia-tech-football":{"url":"/georgia-tech-football","title":"Georgia Tech","id":"georgia-tech-football"},"louisville-cardinals-football":{"url":"/louisville-cardinals-football","title":"Louisville","id":"louisville-cardinals-football"},"miami-hurricanes-football":{"url":"/miami-hurricanes-football","title":"Miami (FL)","id":"miami-hurricanes-football"},"unc-football":{"url":"/unc-football","title":"North Carolina","id":"unc-football"},"nc-state-football":{"url":"/nc-state-football","title":"NC State","id":"nc-state-football"},"pitt-football":{"url":"/pitt-football","title":"Pittsburgh","id":"pitt-football"},"syracuse-football":{"url":"/syracuse-football","title":"Syracuse","id":"syracuse-football"},"uva-football":{"url":"/uva-football","title":"Virginia","id":"uva-football"},"virginia-tech-football":{"url":"/virginia-tech-football","title":"Virginia Tech","id":"virginia-tech-football"},"wake-forest-football":{"url":"/wake-forest-football","title":"Wake Forest","id":"wake-forest-football"},"big-12-football":{"url":"/big-12-football","title":"Big 12″,"id":"big-12-football","subLists":["baylor-football","iowa-state-football","kansas-jayhawks-football","kansas-state-football","oklahoma-sooners-football","oklahoma-state-football","tcu-football","texas-longhorns-football","texas-tech-football","wvu-football"],"subLinks":["big-12-football","big-12-football/archives"]},"baylor-football":{"url":"/baylor-football","title":"Baylor","id":"baylor-football"},"iowa-state-football":{"url":"/iowa-state-football","title":"Iowa St","id":"iowa-state-football"},"kansas-jayhawks-football":{"url":"/kansas-jayhawks-football","title":"Kansas","id":"kansas-jayhawks-football"},"kansas-state-football":{"url":"/kansas-state-football","title":"Kansas St","id":"kansas-state-football"},"oklahoma-sooners-football":{"url":"/oklahoma-sooners-football","title":"Oklahoma","id":"oklahoma-sooners-football"},"oklahoma-state-football":{"url":"/oklahoma-state-football","title":"Oklahoma St","id":"oklahoma-state-football"},"tcu-football":{"url":"/tcu-football","title":"TCU","id":"tcu-football"},"texas-longhorns-football":{"url":"/texas-longhorns-football","title":"Texas","id":"texas-longhorns-football"},"texas-tech-football":{"url":"/texas-tech-football","title":"Texas Tech","id":"texas-tech-football"},"wvu-football":{"url":"/wvu-football","title":"West Virginia","id":"wvu-football"},"big-10-football":{"url":"/big-10-football","title":"Big Ten","id":"big-10-football","subLists":["illinois-fighting-illini-football","indiana-hoosiers-football","iowa-hawkeyes-football","maryland-terrapins-football","michigan-wolverines-football","michigan-state-football","minnesota-golden-gophers-football","nebraska-cornhuskers-football","northwestern-football","ohio-state-football","penn-state-football","purdue-football","rutgers-football","wisconsin-badgers-football"],"subLinks":["big-10-football","big-10-football/archives"]},"illinois-fighting-illini-football":{"url":"/illinois-fighting-illini-football","title":"Illinois","id":"illinois-fighting-illini-football"},"indiana-hoosiers-football":{"url":"/indiana-hoosiers-football","title":"Indiana","id":"indiana-hoosiers-football"},"iowa-hawkeyes-football":{"url":"/iowa-hawkeyes-football","title":"Iowa","id":"iowa-hawkeyes-football"},"maryland-terrapins-football":{"url":"/maryland-terrapins-football","title":"Maryland","id":"maryland-terrapins-football"},"michigan-wolverines-football":{"url":"/michigan-wolverines-football","title":"Michigan","id":"michigan-wolverines-football"},"michigan-state-football":{"url":"/michigan-state-football","title":"Michigan St","id":"michigan-state-football"},"minnesota-golden-gophers-football":{"url":"/minnesota-golden-gophers-football","title":"Minnesota","id":"minnesota-golden-gophers-football"},"nebraska-cornhuskers-football":{"url":"/nebraska-cornhuskers-football","title":"Nebraska","id":"nebraska-cornhuskers-football"},"northwestern-football":{"url":"/northwestern-football","title":"Northwestern","id":"northwestern-football"},"ohio-state-football":{"url":"/ohio-state-football","title":"Ohio St","id":"ohio-state-football"},"penn-state-football":{"url":"/penn-state-football","title":"Penn St","id":"penn-state-football"},"purdue-football":{"url":"/purdue-football","title":"Purdue","id":"purdue-football"},"rutgers-football":{"url":"/rutgers-football","title":"Rutgers","id":"rutgers-football"},"wisconsin-badgers-football":{"url":"/wisconsin-badgers-football","title":"Wisconsin","id":"wisconsin-badgers-football"},"pac-12-football":{"url":"/pac-12-football","title":"Pacific-12″,"id":"pac-12-football","subLists":["arizona-wildcats-football","arizona-state-football","cal-bears-football","colorado-buffaloes-football","oregon-ducks-football","oregon-state-football","stanford-football","ucla-football","usc-football","utah-utes-football","washington-huskies-football","washington-state-football"],"subLinks":["pac-12-football","pac-10-football/archives"]},"arizona-wildcats-football":{"url":"/arizona-wildcats-football","title":"Arizona","id":"arizona-wildcats-football"},"arizona-state-football":{"url":"/arizona-state-football","title":"Arizona St","id":"arizona-state-football"},"cal-bears-football":{"url":"/cal-bears-football","title":"California","id":"cal-bears-football"},"colorado-buffaloes-football":{"url":"/colorado-buffaloes-football","title":"Colorado","id":"colorado-buffaloes-football"},"oregon-ducks-football":{"url":"/oregon-ducks-football","title":"Oregon","id":"oregon-ducks-football"},"oregon-state-football":{"url":"/oregon-state-football","title":"Oregon St","id":"oregon-state-football"},"stanford-football":{"url":"/stanford-football","title":"Stanford","id":"stanford-football"},"ucla-football":{"url":"/ucla-football","title":"UCLA","id":"ucla-football"},"usc-football":{"url":"/usc-football","title":"USC","id":"usc-football"},"utah-utes-football":{"url":"/utah-utes-football","title":"Utah","id":"utah-utes-football"},"washington-huskies-football":{"url":"/washington-huskies-football","title":"Washington","id":"washington-huskies-football"},"washington-state-football":{"url":"/washington-state-football","title":"Washington St","id":"washington-state-football"},"sec-football":{"url":"/sec-football","title":"SEC","id":"sec-football","subLists":["alabama-crimson-tide-football","arkansas-razorbacks-football","auburn-football","florida-gators-football","georgia-bulldogs-football","kentucky-wildcats-football","lsu-football","ole-miss-football","mississippi-state-football","missouri-tigers-football","south-carolina-football","tennessee-volunteers-football","texas-am-football","vanderbilt-football"],"subLinks":["sec-football","sec-football/archives"]},"alabama-crimson-tide-football":{"url":"/alabama-crimson-tide-football","title":"Alabama","id":"alabama-crimson-tide-football"},"arkansas-razorbacks-football":{"url":"/arkansas-razorbacks-football","title":"Arkansas","id":"arkansas-razorbacks-football"},"auburn-football":{"url":"/auburn-football","title":"Auburn","id":"auburn-football"},"florida-gators-football":{"url":"/florida-gators-football","title":"Florida","id":"florida-gators-football"},"georgia-bulldogs-football":{"url":"/georgia-bulldogs-football","title":"Georgia","id":"georgia-bulldogs-football"},"kentucky-wildcats-football":{"url":"/kentucky-wildcats-football","title":"Kentucky","id":"kentucky-wildcats-football"},"lsu-football":{"url":"/lsu-football","title":"LSU","id":"lsu-football"},"ole-miss-football":{"url":"/ole-miss-football","title":"Mississippi","id":"ole-miss-football"},"mississippi-state-football":{"url":"/mississippi-state-football","title":"Mississippi St","id":"mississippi-state-football"},"missouri-tigers-football":{"url":"/missouri-tigers-football","title":"Missouri","id":"missouri-tigers-football"},"south-carolina-football":{"url":"/south-carolina-football","title":"South Carolina","id":"south-carolina-football"},"tennessee-volunteers-football":{"url":"/tennessee-volunteers-football","title":"Tennessee","id":"tennessee-volunteers-football"},"texas-am-football":{"url":"/texas-am-football","title":"Texas A&M","id":"texas-am-football"},"vanderbilt-football":{"url":"/vanderbilt-football","title":"Vanderbilt","id":"vanderbilt-football"},"independents-football":{"url":"/independents-football","title":"Independents","id":"independents-football","subLists":["army-football","byu-football","notre-dame-football"],"subLinks":["independents-football","independents-football/archives"]},"army-football":{"url":"/army-football","title":"Army","id":"army-football"},"byu-football":{"url":"/byu-football","title":"Brigham Young","id":"byu-football"},"notre-dame-football":{"url":"/notre-dame-football","title":"Notre Dame","id":"notre-dame-football"},"mlb":{"url":"/mlb","title":"MLB","id":"mlb","subLists":["al-east","al-central","al-west","nl-east","nl-central","nl-west"],"subLinks":["mlb","fantasy-baseball","mlb/teams","mlb/archives","mlb/odds","https://www.stubhub.com/mlb-tickets/grouping/81/?gcid=chDIG-_-geoUS-_-genMLB-_-dt170201-_-cmpBR_Gen-_-partBleacherReport-_-mktgrBRAND"]},"al-east":{"title":"AL East","id":"al-east","subLists":["baltimore-orioles","boston-red-sox","new-york-yankees","tampa-bay-rays","toronto-blue-jays"]},"baltimore-orioles":{"url":"/baltimore-orioles","title":"Baltimore","id":"baltimore-orioles"},"boston-red-sox":{"url":"/boston-red-sox","title":"Boston","id":"boston-red-sox"},"new-york-yankees":{"url":"/new-york-yankees","title":"NY Yankees","id":"new-york-yankees"},"tampa-bay-rays":{"url":"/tampa-bay-rays","title":"Tampa Bay","id":"tampa-bay-rays"},"toronto-blue-jays":{"url":"/toronto-blue-jays","title":"Toronto","id":"toronto-blue-jays"},"al-central":{"title":"AL Central","id":"al-central","subLists":["chicago-white-sox","cleveland-indians","detroit-tigers","kansas-city-royals","minnesota-twins"]},"chicago-white-sox":{"url":"/chicago-white-sox","title":"Chi White Sox","id":"chicago-white-sox"},"cleveland-indians":{"url":"/cleveland-indians","title":"Cleveland","id":"cleveland-indians"},"detroit-tigers":{"url":"/detroit-tigers","title":"Detroit","id":"detroit-tigers"},"kansas-city-royals":{"url":"/kansas-city-royals","title":"Kansas City","id":"kansas-city-royals"},"minnesota-twins":{"url":"/minnesota-twins","title":"Minnesota","id":"minnesota-twins"},"al-west":{"title":"AL West","id":"al-west","subLists":["houston-astros","los-angeles-angels","oakland-athletics","seattle-mariners","texas-rangers"]},"houston-astros":{"url":"/houston-astros","title":"Houston","id":"houston-astros"},"los-angeles-angels":{"url":"/los-angeles-angels","title":"LA Angels","id":"los-angeles-angels"},"oakland-athletics":{"url":"/oakland-athletics","title":"Oakland","id":"oakland-athletics"},"seattle-mariners":{"url":"/seattle-mariners","title":"Seattle","id":"seattle-mariners"},"texas-rangers":{"url":"/texas-rangers","title":"Texas","id":"texas-rangers"},"nl-east":{"title":"NL East","id":"nl-east","subLists":["atlanta-braves","miami-marlins","new-york-mets","philadelphia-phillies","washington-nationals"]},"atlanta-braves":{"url":"/atlanta-braves","title":"Atlanta","id":"atlanta-braves"},"miami-marlins":{"url":"/miami-marlins","title":"Miami","id":"miami-marlins"},"new-york-mets":{"url":"/new-york-mets","title":"NY Mets","id":"new-york-mets"},"philadelphia-phillies":{"url":"/philadelphia-phillies","title":"Philadelphia","id":"philadelphia-phillies"},"washington-nationals":{"url":"/washington-nationals","title":"Washington","id":"washington-nationals"},"nl-central":{"title":"NL Central","id":"nl-central","subLists":["chicago-cubs","cincinnati-reds","milwaukee-brewers","pittsburgh-pirates","st-louis-cardinals"]},"chicago-cubs":{"url":"/chicago-cubs","title":"Chi Cubs","id":"chicago-cubs"},"cincinnati-reds":{"url":"/cincinnati-reds","title":"Cincinnati","id":"cincinnati-reds"},"milwaukee-brewers":{"url":"/milwaukee-brewers","title":"Milwaukee","id":"milwaukee-brewers"},"pittsburgh-pirates":{"url":"/pittsburgh-pirates","title":"Pittsburgh","id":"pittsburgh-pirates"},"st-louis-cardinals":{"url":"/st-louis-cardinals","title":"St Louis","id":"st-louis-cardinals"},"nl-west":{"title":"NL West","id":"nl-west","subLists":["arizona-diamondbacks","colorado-rockies","los-angeles-dodgers","san-diego-padres","san-francisco-giants"]},"arizona-diamondbacks":{"url":"/arizona-diamondbacks","title":"Arizona","id":"arizona-diamondbacks"},"colorado-rockies":{"url":"/colorado-rockies","title":"Colorado","id":"colorado-rockies"},"los-angeles-dodgers":{"url":"/los-angeles-dodgers","title":"LA Dodgers","id":"los-angeles-dodgers"},"san-diego-padres":{"url":"/san-diego-padres","title":"San Diego","id":"san-diego-padres"},"san-francisco-giants":{"url":"/san-francisco-giants","title":"San Francisco","id":"san-francisco-giants"},"nhl":{"url":"/nhl","title":"NHL","id":"nhl","subLists":["nhl-atlantic","nhl-central","nhl-pacific","nhl-metropolitan"],"subLinks":["nhl","nhl-draft","nhl/teams","nhl/archives","nhl/odds","https://www.stubhub.com/nhl-tickets/grouping/144/?gcid=chDIG-_-geoUS-_-genNHL-_-dt170201-_-cmpBR_Gen-_-partBleacherReport-_-mktgrBRAND"]},"nhl-atlantic":{"title":"NHL Atlantic","id":"nhl-atlantic","subLists":["boston-bruins","buffalo-sabres","detroit-red-wings","florida-panthers","montreal-canadiens","ottawa-senators","tampa-bay-lightning","toronto-maple-leafs"]},"boston-bruins":{"url":"/boston-bruins","title":"Boston","id":"boston-bruins"},"buffalo-sabres":{"url":"/buffalo-sabres","title":"Buffalo","id":"buffalo-sabres"},"detroit-red-wings":{"url":"/detroit-red-wings","title":"Detroit","id":"detroit-red-wings"},"florida-panthers":{"url":"/florida-panthers","title":"Florida","id":"florida-panthers"},"montreal-canadiens":{"url":"/montreal-canadiens","title":"Montreal","id":"montreal-canadiens"},"ottawa-senators":{"url":"/ottawa-senators","title":"Ottawa","id":"ottawa-senators"},"tampa-bay-lightning":{"url":"/tampa-bay-lightning","title":"Tampa Bay","id":"tampa-bay-lightning"},"toronto-maple-leafs":{"url":"/toronto-maple-leafs","title":"Toronto","id":"toronto-maple-leafs"},"nhl-central":{"title":"NHL Central","id":"nhl-central","subLists":["chicago-blackhawks","colorado-avalanche","dallas-stars","minnesota-wild","nashville-predators","st-louis-blues","winnipeg-jets"]},"chicago-blackhawks":{"url":"/chicago-blackhawks","title":"Chicago","id":"chicago-blackhawks"},"colorado-avalanche":{"url":"/colorado-avalanche","title":"Colorado","id":"colorado-avalanche"},"dallas-stars":{"url":"/dallas-stars","title":"Dallas","id":"dallas-stars"},"minnesota-wild":{"url":"/minnesota-wild","title":"Minnesota","id":"minnesota-wild"},"nashville-predators":{"url":"/nashville-predators","title":"Nashville","id":"nashville-predators"},"st-louis-blues":{"url":"/st-louis-blues","title":"St. Louis","id":"st-louis-blues"},"winnipeg-jets":{"url":"/winnipeg-jets","title":"Winnipeg","id":"winnipeg-jets"},"nhl-pacific":{"title":"NHL Pacific","id":"nhl-pacific","subLists":["anaheim-ducks","arizona-coyotes","calgary-flames","edmonton-oilers","los-angeles-kings","san-jose-sharks","vancouver-canucks","vegas-golden-knights"]},"anaheim-ducks":{"url":"/anaheim-ducks","title":"Anaheim","id":"anaheim-ducks"},"arizona-coyotes":{"url":"/arizona-coyotes","title":"Arizona","id":"arizona-coyotes"},"calgary-flames":{"url":"/calgary-flames","title":"Calgary","id":"calgary-flames"},"edmonton-oilers":{"url":"/edmonton-oilers","title":"Edmonton","id":"edmonton-oilers"},"los-angeles-kings":{"url":"/los-angeles-kings","title":"Los Angeles","id":"los-angeles-kings"},"san-jose-sharks":{"url":"/san-jose-sharks","title":"San Jose","id":"san-jose-sharks"},"vancouver-canucks":{"url":"/vancouver-canucks","title":"Vancouver","id":"vancouver-canucks"},"vegas-golden-knights":{"url":"/vegas-golden-knights","title":"Vegas","id":"vegas-golden-knights"},"nhl-metropolitan":{"title":"NHL Metropolitan","id":"nhl-metropolitan","subLists":["carolina-hurricanes","columbus-blue-jackets","new-jersey-devils","new-york-islanders","new-york-rangers","philadelphia-flyers","pittsburgh-penguins","washington-capitals"]},"carolina-hurricanes":{"url":"/carolina-hurricanes","title":"Carolina","id":"carolina-hurricanes"},"columbus-blue-jackets":{"url":"/columbus-blue-jackets","title":"Columbus","id":"columbus-blue-jackets"},"new-jersey-devils":{"url":"/new-jersey-devils","title":"New Jersey","id":"new-jersey-devils"},"new-york-islanders":{"url":"/new-york-islanders","title":"NY Islanders","id":"new-york-islanders"},"new-york-rangers":{"url":"/new-york-rangers","title":"NY Rangers","id":"new-york-rangers"},"philadelphia-flyers":{"url":"/philadelphia-flyers","title":"Philadelphia","id":"philadelphia-flyers"},"pittsburgh-penguins":{"url":"/pittsburgh-penguins","title":"Pittsburgh","id":"pittsburgh-penguins"},"washington-capitals":{"url":"/washington-capitals","title":"Washington","id":"washington-capitals"},"wwe":{"url":"/wwe","title":"WWE","id":"wwe","subLists":["pro-wrestling","tna-wrestling"],"subLinks":["wwe","wwe-survivor-series","wwe/archives"]},"pro-wrestling":{"url":"/pro-wrestling","title":"More Wrestling","id":"pro-wrestling","subLists":["pro-wrestling","pro-wrestling/archives"]},"pro-wrestling/archives":{"url":"/pro-wrestling/archives","title":"Archives","id":"pro-wrestling/archives"},"tna-wrestling":{"url":"/tna-wrestling","title":"TNA","id":"tna-wrestling","subLists":["tna-wrestling","tna-wrestling/archives"]},"tna-wrestling/archives":{"url":"/tna-wrestling/archives","title":"Archives","id":"tna-wrestling/archives"},"mma":{"url":"/mma","title":"MMA","id":"mma","subLists":[],"subLinks":["mma","ufc/archives","mma/odds"]},"nascar":{"url":"/nascar","title":"NASCAR","id":"nascar"},"golf":{"url":"/golf","title":"Golf","id":"golf","subLinks":["golf","golf/archives"]},"tennis":{"url":"/tennis","title":"Tennis","id":"tennis","subLinks":["tennis","tennis/archives"]},"college-basketball":{"url":"/college-basketball","title":"CBB","id":"college-basketball","subLists":["american-athletic-conference-basketball","acc-basketball","atlantic-ten-basketball","big-12-basketball","big-east-basketball","big-10-basketball","pac-12-basketball","sec-basketball"],"subLinks":["college-basketball","college-basketball-recruiting","college-basketball/teams","college-basketball/archives","https://www.stubhub.com/ncaa-basketball-tickets/grouping/333/?gcid=chDIG-_-geoUS-_-genNCAAB-_-dt170201-_-cmpBR_Gen-_-partBleacherReport-_-mktgrBRAND","womens-college-basketball"]},"american-athletic-conference-basketball":{"url":"/american-athletic-conference-basketball","title":"AAC","id":"american-athletic-conference-basketball","subLists":["cincinnati-bearcats-basketball","uconn-basketball","east-carolina-basketball","houston-cougars-basketball","memphis-tigers-basketball","south-florida-bulls-basketball","smu-basketball","temple-basketball","tulane-basketball","tulsa-golden-hurricane-basketball","ucf-basketball"]},"cincinnati-bearcats-basketball":{"url":"/cincinnati-bearcats-basketball","title":"Cincinnati","id":"cincinnati-bearcats-basketball"},"uconn-basketball":{"url":"/uconn-basketball","title":"Connecticut","id":"uconn-basketball"},"east-carolina-basketball":{"url":"/east-carolina-basketball","title":"East Carolina","id":"east-carolina-basketball"},"houston-cougars-basketball":{"url":"/houston-cougars-basketball","title":"Houston","id":"houston-cougars-basketball"},"memphis-tigers-basketball":{"url":"/memphis-tigers-basketball","title":"Memphis","id":"memphis-tigers-basketball"},"south-florida-bulls-basketball":{"url":"/south-florida-bulls-basketball","title":"South Florida","id":"south-florida-bulls-basketball"},"smu-basketball":{"url":"/smu-basketball","title":"SMU","id":"smu-basketball"},"temple-basketball":{"url":"/temple-basketball","title":"Temple","id":"temple-basketball"},"tulane-basketball":{"url":"/tulane-basketball","title":"Tulane","id":"tulane-basketball"},"tulsa-golden-hurricane-basketball":{"url":"/tulsa-golden-hurricane-basketball","title":"Tulsa","id":"tulsa-golden-hurricane-basketball"},"ucf-basketball":{"url":"/ucf-basketball","title":"UCF","id":"ucf-basketball"},"acc-basketball":{"url":"/acc-basketball","title":"ACC","id":"acc-basketball","subLists":["boston-college-basketball","clemson-basketball","duke-basketball","florida-state-basketball","georgia-tech-basketball","louisville-cardinals-basketball","miami-hurricanes-basketball","unc-basketball","nc-state-basketball","notre-dame-basketball","pitt-basketball","syracuse-basketball","uva-basketball","virginia-tech-basketball","wake-forest-basketball"],"subLinks":["acc-basketball","acc-basketball/archives"]},"boston-college-basketball":{"url":"/boston-college-basketball","title":"Boston College","id":"boston-college-basketball"},"clemson-basketball":{"url":"/clemson-basketball","title":"Clemson","id":"clemson-basketball"},"duke-basketball":{"url":"/duke-basketball","title":"Duke","id":"duke-basketball"},"florida-state-basketball":{"url":"/florida-state-basketball","title":"Florida St","id":"florida-state-basketball"},"georgia-tech-basketball":{"url":"/georgia-tech-basketball","title":"Georgia Tech","id":"georgia-tech-basketball"},"louisville-cardinals-basketball":{"url":"/louisville-cardinals-basketball","title":"Louisville","id":"louisville-cardinals-basketball"},"miami-hurricanes-basketball":{"url":"/miami-hurricanes-basketball","title":"Miami (FL)","id":"miami-hurricanes-basketball"},"unc-basketball":{"url":"/unc-basketball","title":"North Carolina","id":"unc-basketball"},"nc-state-basketball":{"url":"/nc-state-basketball","title":"NC State","id":"nc-state-basketball"},"notre-dame-basketball":{"url":"/notre-dame-basketball","title":"Notre Dame","id":"notre-dame-basketball"},"pitt-basketball":{"url":"/pitt-basketball","title":"Pittsburgh","id":"pitt-basketball"},"syracuse-basketball":{"url":"/syracuse-basketball","title":"Syracuse","id":"syracuse-basketball"},"uva-basketball":{"url":"/uva-basketball","title":"Virginia","id":"uva-basketball"},"virginia-tech-basketball":{"url":"/virginia-tech-basketball","title":"Virginia Tech","id":"virginia-tech-basketball"},"wake-forest-basketball":{"url":"/wake-forest-basketball","title":"Wake Forest","id":"wake-forest-basketball"},"atlantic-ten-basketball":{"url":"/atlantic-ten-basketball","title":"Atlantic 10″,"id":"atlantic-ten-basketball","subLists":["davidson-basketball","dayton-basketball","duquesne-basketball","fordham-basketball","george-mason-basketball","gw-basketball","la-salle-basketball","umass-basketball","rhode-island-rams-basketball","richmond-spiders-basketball","saint-louis-billikens-basketball","st-josephs-basketball","st-bonaventure-basketball","virginia-commonwealth-basketball"],"subLinks":["atlantic-ten-basketball","atlantic-ten-basketball/archives"]},"davidson-basketball":{"url":"/davidson-basketball","title":"Davidson","id":"davidson-basketball"},"dayton-basketball":{"url":"/dayton-basketball","title":"Dayton","id":"dayton-basketball"},"duquesne-basketball":{"url":"/duquesne-basketball","title":"Duquesne","id":"duquesne-basketball"},"fordham-basketball":{"url":"/fordham-basketball","title":"Fordham","id":"fordham-basketball"},"george-mason-basketball":{"url":"/george-mason-basketball","title":"George Mason ","id":"george-mason-basketball"},"gw-basketball":{"url":"/gw-basketball","title":"George Washington","id":"gw-basketball"},"la-salle-basketball":{"url":"/la-salle-basketball","title":"La Salle","id":"la-salle-basketball"},"umass-basketball":{"url":"/umass-basketball","title":"Massachusetts","id":"umass-basketball"},"rhode-island-rams-basketball":{"url":"/rhode-island-rams-basketball","title":"Rhode Island","id":"rhode-island-rams-basketball"},"richmond-spiders-basketball":{"url":"/richmond-spiders-basketball","title":"Richmond","id":"richmond-spiders-basketball"},"saint-louis-billikens-basketball":{"url":"/saint-louis-billikens-basketball","title":"Saint Louis","id":"saint-louis-billikens-basketball"},"st-josephs-basketball":{"url":"/st-josephs-basketball","title":"St. Joseph's","id":"st-josephs-basketball"},"st-bonaventure-basketball":{"url":"/st-bonaventure-basketball","title":"St. Bonaventure","id":"st-bonaventure-basketball"},"virginia-commonwealth-basketball":{"url":"/virginia-commonwealth-basketball","title":"Virginia Commonwealth","id":"virginia-commonwealth-basketball"},"big-12-basketball":{"url":"/big-12-basketball","title":"Big 12″,"id":"big-12-basketball","subLists":["baylor-basketball","iowa-state-basketball","kansas-jayhawks-basketball","kansas-state-basketball","oklahoma-sooners-basketball","oklahoma-state-basketball","tcu-basketball","texas-longhorns-basketball","texas-tech-basketball","wvu-basketball"],"subLinks":["big-12-basketball","big-12-basketball/archives"]},"baylor-basketball":{"url":"/baylor-basketball","title":"Baylor","id":"baylor-basketball"},"iowa-state-basketball":{"url":"/iowa-state-basketball","title":"Iowa St","id":"iowa-state-basketball"},"kansas-jayhawks-basketball":{"url":"/kansas-jayhawks-basketball","title":"Kansas","id":"kansas-jayhawks-basketball"},"kansas-state-basketball":{"url":"/kansas-state-basketball","title":"Kansas St","id":"kansas-state-basketball"},"oklahoma-sooners-basketball":{"url":"/oklahoma-sooners-basketball","title":"Oklahoma","id":"oklahoma-sooners-basketball"},"oklahoma-state-basketball":{"url":"/oklahoma-state-basketball","title":"Oklahoma St","id":"oklahoma-state-basketball"},"tcu-basketball":{"url":"/tcu-basketball","title":"TCU","id":"tcu-basketball"},"texas-longhorns-basketball":{"url":"/texas-longhorns-basketball","title":"Texas","id":"texas-longhorns-basketball"},"texas-tech-basketball":{"url":"/texas-tech-basketball","title":"Texas Tech","id":"texas-tech-basketball"},"wvu-basketball":{"url":"/wvu-basketball","title":"West Virginia","id":"wvu-basketball"},"big-east-basketball":{"url":"/big-east-basketball","title":"Big East","id":"big-east-basketball","subLists":["butler-basketball","creighton-basketball","depaul-basketball","georgetown-basketball","marquette-basketball","providence-friars-basketball","seton-hall-basketball","st-johns-basketball","villanova-basketball","xavier-basketball"],"subLinks":["big-east-basketball","big-east-basketball/archives"]},"butler-basketball":{"url":"/butler-basketball","title":"Butler","id":"butler-basketball"},"creighton-basketball":{"url":"/creighton-basketball","title":"Creighton","id":"creighton-basketball"},"depaul-basketball":{"url":"/depaul-basketball","title":"DePaul","id":"depaul-basketball"},"georgetown-basketball":{"url":"/georgetown-basketball","title":"Georgetown","id":"georgetown-basketball"},"marquette-basketball":{"url":"/marquette-basketball","title":"Marquette","id":"marquette-basketball"},"providence-friars-basketball":{"url":"/providence-friars-basketball","title":"Providence","id":"providence-friars-basketball"},"seton-hall-basketball":{"url":"/seton-hall-basketball","title":"Seton Hall","id":"seton-hall-basketball"},"st-johns-basketball":{"url":"/st-johns-basketball","title":"St John's","id":"st-johns-basketball"},"villanova-basketball":{"url":"/villanova-basketball","title":"Villanova","id":"villanova-basketball"},"xavier-basketball":{"url":"/xavier-basketball","title":"Xavier","id":"xavier-basketball"},"big-10-basketball":{"url":"/big-10-basketball","title":"Big Ten","id":"big-10-basketball","subLists":["illinois-fighting-illini-basketball","indiana-hoosiers-basketball","iowa-hawkeyes-basketball","maryland-terrapins-basketball","michigan-wolverines-basketball","michigan-state-basketball","minnesota-golden-gophers-basketball","nebraska-cornhuskers-basketball","northwestern-basketball","ohio-state-basketball","penn-state-basketball","purdue-basketball","rutgers-basketball","wisconsin-badgers-basketball"],"subLinks":["big-10-basketball","big-10-basketball/archives"]},"illinois-fighting-illini-basketball":{"url":"/illinois-fighting-illini-basketball","title":"Illinois","id":"illinois-fighting-illini-basketball"},"indiana-hoosiers-basketball":{"url":"/indiana-hoosiers-basketball","title":"Indiana","id":"indiana-hoosiers-basketball"},"iowa-hawkeyes-basketball":{"url":"/iowa-hawkeyes-basketball","title":"Iowa","id":"iowa-hawkeyes-basketball"},"maryland-terrapins-basketball":{"url":"/maryland-terrapins-basketball","title":"Maryland","id":"maryland-terrapins-basketball"},"michigan-wolverines-basketball":{"url":"/michigan-wolverines-basketball","title":"Michigan","id":"michigan-wolverines-basketball"},"michigan-state-basketball":{"url":"/michigan-state-basketball","title":"Michigan St","id":"michigan-state-basketball"},"minnesota-golden-gophers-basketball":{"url":"/minnesota-golden-gophers-basketball","title":"Minnesota","id":"minnesota-golden-gophers-basketball"},"nebraska-cornhuskers-basketball":{"url":"/nebraska-cornhuskers-basketball","title":"Nebraska","id":"nebraska-cornhuskers-basketball"},"northwestern-basketball":{"url":"/northwestern-basketball","title":"Northwestern","id":"northwestern-basketball"},"ohio-state-basketball":{"url":"/ohio-state-basketball","title":"Ohio St","id":"ohio-state-basketball"},"penn-state-basketball":{"url":"/penn-state-basketball","title":"Penn St","id":"penn-state-basketball"},"purdue-basketball":{"url":"/purdue-basketball","title":"Purdue","id":"purdue-basketball"},"rutgers-basketball":{"url":"/rutgers-basketball","title":"Rutgers","id":"rutgers-basketball"},"wisconsin-badgers-basketball":{"url":"/wisconsin-badgers-basketball","title":"Wisconsin","id":"wisconsin-badgers-basketball"},"pac-12-basketball":{"url":"/pac-12-basketball","title":"Pacific-12″,"id":"pac-12-basketball","subLists":["arizona-wildcats-basketball","arizona-state-basketball","cal-bears-basketball","colorado-buffaloes-basketball","oregon-ducks-basketball","oregon-state-basketball","stanford-basketball","ucla-basketball","usc-basketball","utah-utes-basketball","washington-huskies-basketball","washington-state-basketball"],"subLinks":["pac-12-basketball","pac-10-basketball/archives"]},"arizona-wildcats-basketball":{"url":"/arizona-wildcats-basketball","title":"Arizona","id":"arizona-wildcats-basketball"},"arizona-state-basketball":{"url":"/arizona-state-basketball","title":"Arizona St","id":"arizona-state-basketball"},"cal-bears-basketball":{"url":"/cal-bears-basketball","title":"California","id":"cal-bears-basketball"},"colorado-buffaloes-basketball":{"url":"/colorado-buffaloes-basketball","title":"Colorado","id":"colorado-buffaloes-basketball"},"oregon-ducks-basketball":{"url":"/oregon-ducks-basketball","title":"Oregon","id":"oregon-ducks-basketball"},"oregon-state-basketball":{"url":"/oregon-state-basketball","title":"Oregon St","id":"oregon-state-basketball"},"stanford-basketball":{"url":"/stanford-basketball","title":"Stanford","id":"stanford-basketball"},"ucla-basketball":{"url":"/ucla-basketball","title":"UCLA","id":"ucla-basketball"},"usc-basketball":{"url":"/usc-basketball","title":"USC","id":"usc-basketball"},"utah-utes-basketball":{"url":"/utah-utes-basketball","title":"Utah","id":"utah-utes-basketball"},"washington-huskies-basketball":{"url":"/washington-huskies-basketball","title":"Washington","id":"washington-huskies-basketball"},"washington-state-basketball":{"url":"/washington-state-basketball","title":"Washington St","id":"washington-state-basketball"},"sec-basketball":{"url":"/sec-basketball","title":"SEC","id":"sec-basketball","subLists":["alabama-crimson-tide-basketball","arkansas-razorbacks-basketball","auburn-basketball","florida-gators-basketball","georgia-bulldogs-basketball","kentucky-wildcats-basketball","lsu-basketball","ole-miss-basketball","mississippi-state-basketball","missouri-tigers-basketball","south-carolina-basketball","tennessee-volunteers-basketball","texas-am-basketball","vanderbilt-basketball"],"subLinks":["sec-basketball","sec-basketball/archives"]},"alabama-crimson-tide-basketball":{"url":"/alabama-crimson-tide-basketball","title":"Alabama","id":"alabama-crimson-tide-basketball"},"arkansas-razorbacks-basketball":{"url":"/arkansas-razorbacks-basketball","title":"Arkansas","id":"arkansas-razorbacks-basketball"},"auburn-basketball":{"url":"/auburn-basketball","title":"Auburn","id":"auburn-basketball"},"florida-gators-basketball":{"url":"/florida-gators-basketball","title":"Florida","id":"florida-gators-basketball"},"georgia-bulldogs-basketball":{"url":"/georgia-bulldogs-basketball","title":"Georgia","id":"georgia-bulldogs-basketball"},"kentucky-wildcats-basketball":{"url":"/kentucky-wildcats-basketball","title":"Kentucky","id":"kentucky-wildcats-basketball"},"lsu-basketball":{"url":"/lsu-basketball","title":"LSU","id":"lsu-basketball"},"ole-miss-basketball":{"url":"/ole-miss-basketball","title":"Mississippi","id":"ole-miss-basketball"},"mississippi-state-basketball":{"url":"/mississippi-state-basketball","title":"Mississippi St","id":"mississippi-state-basketball"},"missouri-tigers-basketball":{"url":"/missouri-tigers-basketball","title":"Missouri","id":"missouri-tigers-basketball"},"south-carolina-basketball":{"url":"/south-carolina-basketball","title":"South Carolina","id":"south-carolina-basketball"},"tennessee-volunteers-basketball":{"url":"/tennessee-volunteers-basketball","title":"Tennessee","id":"tennessee-volunteers-basketball"},"texas-am-basketball":{"url":"/texas-am-basketball","title":"Texas A&M","id":"texas-am-basketball"},"vanderbilt-basketball":{"url":"/vanderbilt-basketball","title":"Vanderbilt","id":"vanderbilt-basketball"},"boxing":{"url":"/boxing","title":"Boxing","id":"boxing","subLinks":["boxing","boxing/archives","boxing/odds"]},"more":{"title":"More","id":"more","subLists":["more-sports"]},"more-sports":{"title":"More Sports","id":"more-sports","subLists":["nba-2k18″,"mr-olympia","college-baseball","united-states","formula-1″,"esports","united-states-womens-national-team","sports-odds"]},"nba-2k18″:{"url":"/nba-2k18″,"title":"NBA 2K18″,"id":"nba-2k18″},"mr-olympia":{"url":"/mr-olympia","title":"Mr Olympia","id":"mr-olympia"},"college-baseball":{"url":"/college-baseball","title":"College Baseball","id":"college-baseball"},"formula-1″:{"url":"/formula-1″,"title":"Formula 1″,"id":"formula-1″},"esports":{"url":"/esports","title":"Gaming","id":"esports"},"united-states-womens-national-team":{"url":"/united-states-womens-national-team","title":"USWNT","id":"united-states-womens-national-team"},"trending":{"url":"/trending","title":"Trending","id":"trending"},"http://mag.bleacherreport.com/":{"url":"http://mag.bleacherreport.com/","title":"Mag","id":"http://mag.bleacherreport.com/"},"https://www.stubhub.com/?gcid=chAFF-_-geoUS-_-genAllTix-_-dt170312-_-cmpBR_Main_Nav-_-partBleacherReport":{"url":"https://www.stubhub.com/?gcid=chAFF-_-geoUS-_-genAllTix-_-dt170312-_-cmpBR_Main_Nav-_-partBleacherReport","title":"Tickets","id":"https://www.stubhub.com/?gcid=chAFF-_-geoUS-_-genAllTix-_-dt170312-_-cmpBR_Main_Nav-_-partBleacherReport"},"mobile":{"url":"/mobile","title":"Get The App","id":"mobile"}},"lists":{"nba":["atlantic","central","northwest","pacific","southeast","southwest"],"atlantic":["boston-celtics","brooklyn-nets","new-york-knicks","philadelphia-76ers","toronto-raptors"],"central":["chicago-bulls","cleveland-cavaliers","detroit-pistons","indiana-pacers","milwaukee-bucks"],"northwest":["denver-nuggets","minnesota-timberwolves","oklahoma-city-thunder","portland-trail-blazers","utah-jazz"],"pacific":["golden-state-warriors","los-angeles-clippers","los-angeles-lakers","phoenix-suns","sacramento-kings"],"southeast":["atlanta-hawks","charlotte-hornets","miami-heat","orlando-magic","washington-wizards"],"southwest":["dallas-mavericks","houston-rockets","memphis-grizzlies","new-orleans-pelicans","san-antonio-spurs"],"nfl":["afc-east","afc-north","afc-south","afc-west","nfc-east","nfc-north","nfc-south","nfc-west"],"afc-east":["buffalo-bills","miami-dolphins","new-england-patriots","new-york-jets"],"afc-north":["baltimore-ravens","cincinnati-bengals","cleveland-browns","pittsburgh-steelers"],"afc-south":["houston-texans","indianapolis-colts","jacksonville-jaguars","tennessee-titans"],"afc-west":["denver-broncos","kansas-city-chiefs","los-angeles-chargers","oakland-raiders"],"nfc-east":["dallas-cowboys","new-york-giants","philadelphia-eagles","washington-redskins"],"nfc-north":["chicago-bears","detroit-lions","green-bay-packers","minnesota-vikings"],"nfc-south":["atlanta-falcons","carolina-panthers","new-orleans-saints","tampa-bay-buccaneers"],"nfc-west":["arizona-cardinals","los-angeles-rams","san-francisco-49ers","seattle-seahawks"],"world-football":["epl","uefa-champions-league","serie-a","la-liga","mls","international-football","sports-odds"],"epl":["arsenal","bournemouth","brighton-hove-albion","burnley","chelsea","crystal-palace","everton","huddersfield-town","leicester-city-foxes","liverpool","manchester-city","manchester-united","newcastle-united","southampton","stoke-city","swansea-city","tottenham-hotspur","watford-fc","west-bromwich","west-ham-united"],"uefa-champions-league":["ajax","fc-barcelona","bayern-munich","sl-benfica","borussia-dortmund","celtic","cska-moscow","dynamo-kiev","juventus","manchester-city","as-monaco-fc","napoli","psv-eindhoven","real-madrid","tottenham-hotspur","sporting-portugal","victoria"],"serie-a":["ac-milan","as-roma","atalanta","benevento-calcio","bologna","cagliari","chievo-verona","fc-crotone","fiorentina","genoa","verona","inter-milan","juventus","lazio","napoli","sampdoria","sassuolo","spal-2013″,"torino","udinese"],"la-liga":["cd-alaves","athletic-club","atletico-madrid","celta-da-vigo","eibar","fc-barcelona","las-palmas-ud","cd-leganes","malaga-cf","rc-deportivo","rcd-espanyol","real-betis","real-madrid","real-sociedad","sevilla","valencia-cf","villarreal-cf"],"mls":["atlanta-united-fc","chicago-fire","colorado-rapids","columbus-crew","dc-united","fc-dallas","houston-dynamo","los-angeles-galaxy","minnesota-united","montreal-impact","new-england-revolution","new-york-red-bulls","new-york-city-fc","orlando-city","philadelphia-union","real-salt-lake","san-jose-earthquakes","seattle-sounders-fc","toronto-fc","sporting-kansas-city","portland-timbers","vancouver-whitecaps"],"international-football":["albania-national-football","algeria-national-football","argentina","austria","australia-national-football","belgium-national-football","bosnia-herzegovina-national-football","brazilian-football","cameroon-national-football","chile-national-football","colombia-national-football","costa-rica-national-football","croatia-international-football","czech-republic-national-football","denmark-national-football","ecuador-national-football","england","france","germany","ghana-national-football","greece-national-football","honduras-national-football","hungary-national-football","iceland-national-football","iran-national-football","ireland","italy","ivory-coast-national-football","japan-national-football","mexico-national-football","namibia-national-football","netherlands","new-zealand-national-football","nigeria-national-football","north-korea-national-football","northern-ireland","norway-national-football","paraguay-national-football","poland","portugal-national-football","romania-national-football","russia","scotland","serbia-national-football","slovakia-national-football","slovenia-national-football","south-africa-national-football","south-korea-national-football","spain","sweden","switzerland","turkey-national-football","ukraine","united-states","uruguay-national-football","venezuela-national-football","wales-national-football"],"college-football":["american-athletic-conference-football","acc-football","big-12-football","big-10-football","pac-12-football","sec-football","independents-football"],"american-athletic-conference-football":["cincinnati-bearcats-football","uconn-football","east-carolina-football","houston-cougars-football","memphis-tigers-football","navy-football","smu-mustangs-football","south-florida-bulls-football","temple-football","tulane-football","tulsa-football","ucf-knights-football"],"acc-football":["boston-college-football","clemson-football","duke-football","florida-state-football","georgia-tech-football","louisville-cardinals-football","miami-hurricanes-football","unc-football","nc-state-football","pitt-football","syracuse-football","uva-football","virginia-tech-football","wake-forest-football"],"big-12-football":["baylor-football","iowa-state-football","kansas-jayhawks-football","kansas-state-football","oklahoma-sooners-football","oklahoma-state-football","tcu-football","texas-longhorns-football","texas-tech-football","wvu-football"],"big-10-football":["illinois-fighting-illini-football","indiana-hoosiers-football","iowa-hawkeyes-football","maryland-terrapins-football","michigan-wolverines-football","michigan-state-football","minnesota-golden-gophers-football","nebraska-cornhuskers-football","northwestern-football","ohio-state-football","penn-state-football","purdue-football","rutgers-football","wisconsin-badgers-football"],"pac-12-football":["arizona-wildcats-football","arizona-state-football","cal-bears-football","colorado-buffaloes-football","oregon-ducks-football","oregon-state-football","stanford-football","ucla-football","usc-football","utah-utes-football","washington-huskies-football","washington-state-football"],"sec-football":["alabama-crimson-tide-football","arkansas-razorbacks-football","auburn-football","florida-gators-football","georgia-bulldogs-football","kentucky-wildcats-football","lsu-football","ole-miss-football","mississippi-state-football","missouri-tigers-football","south-carolina-football","tennessee-volunteers-football","texas-am-football","vanderbilt-football"],"independents-football":["army-football","byu-football","notre-dame-football"],"mlb":["al-east","al-central","al-west","nl-east","nl-central","nl-west"],"al-east":["baltimore-orioles","boston-red-sox","new-york-yankees","tampa-bay-rays","toronto-blue-jays"],"al-central":["chicago-white-sox","cleveland-indians","detroit-tigers","kansas-city-royals","minnesota-twins"],"al-west":["houston-astros","los-angeles-angels","oakland-athletics","seattle-mariners","texas-rangers"],"nl-east":["atlanta-braves","miami-marlins","new-york-mets","philadelphia-phillies","washington-nationals"],"nl-central":["chicago-cubs","cincinnati-reds","milwaukee-brewers","pittsburgh-pirates","st-louis-cardinals"],"nl-west":["arizona-diamondbacks","colorado-rockies","los-angeles-dodgers","san-diego-padres","san-francisco-giants"],"nhl":["nhl-atlantic","nhl-central","nhl-pacific","nhl-metropolitan"],"nhl-atlantic":["boston-bruins","buffalo-sabres","detroit-red-wings","florida-panthers","montreal-canadiens","ottawa-senators","tampa-bay-lightning","toronto-maple-leafs"],"nhl-central":["chicago-blackhawks","colorado-avalanche","dallas-stars","minnesota-wild","nashville-predators","st-louis-blues","winnipeg-jets"],"nhl-pacific":["anaheim-ducks","arizona-coyotes","calgary-flames","edmonton-oilers","los-angeles-kings","san-jose-sharks","vancouver-canucks","vegas-golden-knights"],"nhl-metropolitan":["carolina-hurricanes","columbus-blue-jackets","new-jersey-devils","new-york-islanders","new-york-rangers","philadelphia-flyers","pittsburgh-penguins","washington-capitals"],"wwe":["pro-wrestling","tna-wrestling"],"pro-wrestling":["pro-wrestling","pro-wrestling/archives"],"tna-wrestling":["tna-wrestling","tna-wrestling/archives"],"mma":[],"golf":["golf","golf/archives"],"tennis":["tennis","tennis/archives"],"college-basketball":["american-athletic-conference-basketball","acc-basketball","atlantic-ten-basketball","big-12-basketball","big-east-basketball","big-10-basketball","pac-12-basketball","sec-basketball"],"american-athletic-conference-basketball":["cincinnati-bearcats-basketball","uconn-basketball","east-carolina-basketball","houston-cougars-basketball","memphis-tigers-basketball","south-florida-bulls-basketball","smu-basketball","temple-basketball","tulane-basketball","tulsa-golden-hurricane-basketball","ucf-basketball"],"acc-basketball":["boston-college-basketball","clemson-basketball","duke-basketball","florida-state-basketball","georgia-tech-basketball","louisville-cardinals-basketball","miami-hurricanes-basketball","unc-basketball","nc-state-basketball","notre-dame-basketball","pitt-basketball","syracuse-basketball","uva-basketball","virginia-tech-basketball","wake-forest-basketball"],"atlantic-ten-basketball":["davidson-basketball","dayton-basketball","duquesne-basketball","fordham-basketball","george-mason-basketball","gw-basketball","la-salle-basketball","umass-basketball","rhode-island-rams-basketball","richmond-spiders-basketball","saint-louis-billikens-basketball","st-josephs-basketball","st-bonaventure-basketball","virginia-commonwealth-basketball"],"big-12-basketball":["baylor-basketball","iowa-state-basketball","kansas-jayhawks-basketball","kansas-state-basketball","oklahoma-sooners-basketball","oklahoma-state-basketball","tcu-basketball","texas-longhorns-basketball","texas-tech-basketball","wvu-basketball"],"big-east-basketball":["butler-basketball","creighton-basketball","depaul-basketball","georgetown-basketball","marquette-basketball","providence-friars-basketball","seton-hall-basketball","st-johns-basketball","villanova-basketball","xavier-basketball"],"big-10-basketball":["illinois-fighting-illini-basketball","indiana-hoosiers-basketball","iowa-hawkeyes-basketball","maryland-terrapins-basketball","michigan-wolverines-basketball","michigan-state-basketball","minnesota-golden-gophers-basketball","nebraska-cornhuskers-basketball","northwestern-basketball","ohio-state-basketball","penn-state-basketball","purdue-basketball","rutgers-basketball","wisconsin-badgers-basketball"],"pac-12-basketball":["arizona-wildcats-basketball","arizona-state-basketball","cal-bears-basketball","colorado-buffaloes-basketball","oregon-ducks-basketball","oregon-state-basketball","stanford-basketball","ucla-basketball","usc-basketball","utah-utes-basketball","washington-huskies-basketball","washington-state-basketball"],"sec-basketball":["alabama-crimson-tide-basketball","arkansas-razorbacks-basketball","auburn-basketball","florida-gators-basketball","georgia-bulldogs-basketball","kentucky-wildcats-basketball","lsu-basketball","ole-miss-basketball","mississippi-state-basketball","missouri-tigers-basketball","south-carolina-basketball","tennessee-volunteers-basketball","texas-am-basketball","vanderbilt-basketball"],"boxing":["boxing","boxing/archives","boxing/odds"],"more":["more-sports"],"more-sports":["nba-2k18″,"mr-olympia","college-baseball","united-states","formula-1″,"esports","united-states-womens-national-team","sports-odds"],"topLevelLinks":["nba","nfl","world-football","college-football","mlb","nhl","wwe","mma","nascar","golf","tennis","college-basketball","boxing","more"],"leagueLinks":["nba","nfl","world-football","college-football","mlb","nhl","wwe","mma","nascar","golf","tennis","college-basketball","boxing","more"],"nonLeagueLinks":["trending","http://mag.bleacherreport.com/","https://www.stubhub.com/?gcid=chAFF-_-geoUS-_-genAllTix-_-dt170312-_-cmpBR_Main_Nav-_-partBleacherReport","mobile"],"dropdownStack":[],"leagueOverflow":[]},"links":{"nba":{"url":"/nba","title":"Home","id":"nba"},"fantasy-basketball":{"url":"/fantasy-basketball","title":"Fantasy","id":"fantasy-basketball"},"nba/teams":{"url":"/nba/teams","title":"Teams","id":"nba/teams"},"nba-draft":{"url":"/nba-draft","title":"Draft","id":"nba-draft"},"wnba":{"url":"/wnba","title":"WNBA","id":"wnba"},"nba/archives":{"url":"/nba/archives","title":"Archives","id":"nba/archives"},"nba/odds":{"url":"/nba/odds","title":"Odds","id":"nba/odds"},"https://www.stubhub.com/nba-tickets/grouping/115/?gcid=chDIG-_-geoUS-_-genNBA-_-dt170201-_-cmpBR_Gen-_-partBleacherReport-_-mktgrBRAND":{"url":"https://www.stubhub.com/nba-tickets/grouping/115/?gcid=chDIG-_-geoUS-_-genNBA-_-dt170201-_-cmpBR_Gen-_-partBleacherReport-_-mktgrBRAND","title":"Tickets","id":"https://www.stubhub.com/nba-tickets/grouping/115/?gcid=chDIG-_-geoUS-_-genNBA-_-dt170201-_-cmpBR_Gen-_-partBleacherReport-_-mktgrBRAND"},"boston-celtics":{"url":"/boston-celtics","title":"Boston","id":"boston-celtics"},"brooklyn-nets":{"url":"/brooklyn-nets","title":"Brooklyn","id":"brooklyn-nets"},"new-york-knicks":{"url":"/new-york-knicks","title":"New York","id":"new-york-knicks"},"philadelphia-76ers":{"url":"/philadelphia-76ers","title":"Philadelphia","id":"philadelphia-76ers"},"toronto-raptors":{"url":"/toronto-raptors","title":"Toronto","id":"toronto-raptors"},"chicago-bulls":{"url":"/chicago-bulls","title":"Chicago","id":"chicago-bulls"},"cleveland-cavaliers":{"url":"/cleveland-cavaliers","title":"Cleveland","id":"cleveland-cavaliers"},"detroit-pistons":{"url":"/detroit-pistons","title":"Detroit","id":"detroit-pistons"},"indiana-pacers":{"url":"/indiana-pacers","title":"Indiana","id":"indiana-pacers"},"milwaukee-bucks":{"url":"/milwaukee-bucks","title":"Milwaukee","id":"milwaukee-bucks"},"denver-nuggets":{"url":"/denver-nuggets","title":"Denver","id":"denver-nuggets"},"minnesota-timberwolves":{"url":"/minnesota-timberwolves","title":"Minnesota","id":"minnesota-timberwolves"},"oklahoma-city-thunder":{"url":"/oklahoma-city-thunder","title":"Oklahoma City","id":"oklahoma-city-thunder"},"portland-trail-blazers":{"url":"/portland-trail-blazers","title":"Portland","id":"portland-trail-blazers"},"utah-jazz":{"url":"/utah-jazz","title":"Utah","id":"utah-jazz"},"golden-state-warriors":{"url":"/golden-state-warriors","title":"Golden St","id":"golden-state-warriors"},"los-angeles-clippers":{"url":"/los-angeles-clippers","title":"LA Clippers","id":"los-angeles-clippers"},"los-angeles-lakers":{"url":"/los-angeles-lakers","title":"LA Lakers","id":"los-angeles-lakers"},"phoenix-suns":{"url":"/phoenix-suns","title":"Phoenix","id":"phoenix-suns"},"sacramento-kings":{"url":"/sacramento-kings","title":"Sacramento","id":"sacramento-kings"},"atlanta-hawks":{"url":"/atlanta-hawks","title":"Atlanta","id":"atlanta-hawks"},"charlotte-hornets":{"url":"/charlotte-hornets","title":"Charlotte","id":"charlotte-hornets"},"miami-heat":{"url":"/miami-heat","title":"Miami","id":"miami-heat"},"orlando-magic":{"url":"/orlando-magic","title":"Orlando","id":"orlando-magic"},"washington-wizards":{"url":"/washington-wizards","title":"Washington","id":"washington-wizards"},"dallas-mavericks":{"url":"/dallas-mavericks","title":"Dallas","id":"dallas-mavericks"},"houston-rockets":{"url":"/houston-rockets","title":"Houston","id":"houston-rockets"},"memphis-grizzlies":{"url":"/memphis-grizzlies","title":"Memphis","id":"memphis-grizzlies"},"new-orleans-pelicans":{"url":"/new-orleans-pelicans","title":"New Orleans","id":"new-orleans-pelicans"},"san-antonio-spurs":{"url":"/san-antonio-spurs","title":"San Antonio","id":"san-antonio-spurs"},"nfl":{"url":"/nfl","title":"Home","id":"nfl"},"fantasy-football":{"url":"/fantasy-football","title":"Fantasy","id":"fantasy-football"},"nfl/teams":{"url":"/nfl/teams","title":"Teams","id":"nfl/teams"},"nfl-draft":{"url":"/nfl-draft","title":"Draft","id":"nfl-draft"},"nfl/archives":{"url":"/nfl/archives","title":"Archives","id":"nfl/archives"},"nfl/odds":{"url":"/nfl/odds","title":"Odds","id":"nfl/odds"},"https://www.stubhub.com/nfl-tickets/grouping/121/?gcid=chDIG-_-geoUS-_-genNFL-_-dt170201-_-cmpBR_Gen-_-partBleacherReport-_-mktgrBRAND":{"url":"https://www.stubhub.com/nfl-tickets/grouping/121/?gcid=chDIG-_-geoUS-_-genNFL-_-dt170201-_-cmpBR_Gen-_-partBleacherReport-_-mktgrBRAND","title":"Tickets","id":"https://www.stubhub.com/nfl-tickets/grouping/121/?gcid=chDIG-_-geoUS-_-genNFL-_-dt170201-_-cmpBR_Gen-_-partBleacherReport-_-mktgrBRAND"},"buffalo-bills":{"url":"/buffalo-bills","title":"Buffalo","id":"buffalo-bills"},"miami-dolphins":{"url":"/miami-dolphins","title":"Miami","id":"miami-dolphins"},"new-england-patriots":{"url":"/new-england-patriots","title":"New England","id":"new-england-patriots"},"new-york-jets":{"url":"/new-york-jets","title":"NY Jets","id":"new-york-jets"},"baltimore-ravens":{"url":"/baltimore-ravens","title":"Baltimore","id":"baltimore-ravens"},"cincinnati-bengals":{"url":"/cincinnati-bengals","title":"Cincinnati","id":"cincinnati-bengals"},"cleveland-browns":{"url":"/cleveland-browns","title":"Cleveland","id":"cleveland-browns"},"pittsburgh-steelers":{"url":"/pittsburgh-steelers","title":"Pittsburgh","id":"pittsburgh-steelers"},"houston-texans":{"url":"/houston-texans","title":"Houston","id":"houston-texans"},"indianapolis-colts":{"url":"/indianapolis-colts","title":"Indianapolis","id":"indianapolis-colts"},"jacksonville-jaguars":{"url":"/jacksonville-jaguars","title":"Jacksonville","id":"jacksonville-jaguars"},"tennessee-titans":{"url":"/tennessee-titans","title":"Tennessee","id":"tennessee-titans"},"denver-broncos":{"url":"/denver-broncos","title":"Denver","id":"denver-broncos"},"kansas-city-chiefs":{"url":"/kansas-city-chiefs","title":"Kansas City","id":"kansas-city-chiefs"},"los-angeles-chargers":{"url":"/los-angeles-chargers","title":"Los Angeles","id":"los-angeles-chargers"},"oakland-raiders":{"url":"/oakland-raiders","title":"Oakland","id":"oakland-raiders"},"dallas-cowboys":{"url":"/dallas-cowboys","title":"Dallas","id":"dallas-cowboys"},"new-york-giants":{"url":"/new-york-giants","title":"NY Giants","id":"new-york-giants"},"philadelphia-eagles":{"url":"/philadelphia-eagles","title":"Philadelphia","id":"philadelphia-eagles"},"washington-redskins":{"url":"/washington-redskins","title":"Washington","id":"washington-redskins"},"chicago-bears":{"url":"/chicago-bears","title":"Chicago","id":"chicago-bears"},"detroit-lions":{"url":"/detroit-lions","title":"Detroit","id":"detroit-lions"},"green-bay-packers":{"url":"/green-bay-packers","title":"Green Bay","id":"green-bay-packers"},"minnesota-vikings":{"url":"/minnesota-vikings","title":"Minnesota","id":"minnesota-vikings"},"atlanta-falcons":{"url":"/atlanta-falcons","title":"Atlanta","id":"atlanta-falcons"},"carolina-panthers":{"url":"/carolina-panthers","title":"Carolina","id":"carolina-panthers"},"new-orleans-saints":{"url":"/new-orleans-saints","title":"New Orleans","id":"new-orleans-saints"},"tampa-bay-buccaneers":{"url":"/tampa-bay-buccaneers","title":"Tampa Bay","id":"tampa-bay-buccaneers"},"arizona-cardinals":{"url":"/arizona-cardinals","title":"Arizona","id":"arizona-cardinals"},"los-angeles-rams":{"url":"/los-angeles-rams","title":"Los Angeles","id":"los-angeles-rams"},"san-francisco-49ers":{"url":"/san-francisco-49ers","title":"San Francisco","id":"san-francisco-49ers"},"seattle-seahawks":{"url":"/seattle-seahawks","title":"Seattle","id":"seattle-seahawks"},"world-football":{"url":"/world-football","title":"Home","id":"world-football"},"world-football/archives":{"url":"/world-football/archives","title":"Archives","id":"world-football/archives"},"epl":{"url":"/epl","title":"Premier League Home","id":"epl"},"transfer-window":{"url":"/transfer-window","title":"Transfers","id":"transfer-window"},"epl/archives":{"url":"/epl/archives","title":"Archives","id":"epl/archives"},"arsenal":{"url":"/arsenal","title":"Arsenal","id":"arsenal"},"bournemouth":{"url":"/bournemouth","title":"Bournemouth","id":"bournemouth"},"brighton-hove-albion":{"url":"/brighton-hove-albion","title":"Brighton and Hove Albion","id":"brighton-hove-albion"},"burnley":{"url":"/burnley","title":"Burnley","id":"burnley"},"chelsea":{"url":"/chelsea","title":"Chelsea","id":"chelsea"},"crystal-palace":{"url":"/crystal-palace","title":"Crystal Palace","id":"crystal-palace"},"everton":{"url":"/everton","title":"Everton","id":"everton"},"huddersfield-town":{"url":"/huddersfield-town","title":"Huddersfield Town","id":"huddersfield-town"},"leicester-city-foxes":{"url":"/leicester-city-foxes","title":"Leicester City","id":"leicester-city-foxes"},"liverpool":{"url":"/liverpool","title":"Liverpool","id":"liverpool"},"manchester-city":{"url":"/manchester-city","title":"Manchester City","id":"manchester-city"},"manchester-united":{"url":"/manchester-united","title":"Manchester United","id":"manchester-united"},"newcastle-united":{"url":"/newcastle-united","title":"Newcastle United","id":"newcastle-united"},"southampton":{"url":"/southampton","title":"Southampton","id":"southampton"},"stoke-city":{"url":"/stoke-city","title":"Stoke City","id":"stoke-city"},"swansea-city":{"url":"/swansea-city","title":"Swansea City","id":"swansea-city"},"tottenham-hotspur":{"url":"/tottenham-hotspur","title":"Tottenham Hotspur","id":"tottenham-hotspur"},"watford-fc":{"url":"/watford-fc","title":"Watford","id":"watford-fc"},"west-bromwich":{"url":"/west-bromwich","title":"West Bromwich Albion","id":"west-bromwich"},"west-ham-united":{"url":"/west-ham-united","title":"West Ham United","id":"west-ham-united"},"uefa-champions-league":{"url":"/uefa-champions-league","title":"Champions League Home","id":"uefa-champions-league"},"uefa-champions-league/archives":{"url":"/uefa-champions-league/archives","title":"Archives","id":"uefa-champions-league/archives"},"ajax":{"url":"/ajax","title":"Ajax","id":"ajax"},"fc-barcelona":{"url":"/fc-barcelona","title":"Barcelona","id":"fc-barcelona"},"bayern-munich":{"url":"/bayern-munich","title":"Bayern Munich","id":"bayern-munich"},"sl-benfica":{"url":"/sl-benfica","title":"Benfica","id":"sl-benfica"},"borussia-dortmund":{"url":"/borussia-dortmund","title":"Borussia Dortmund","id":"borussia-dortmund"},"celtic":{"url":"/celtic","title":"Celtic","id":"celtic"},"cska-moscow":{"url":"/cska-moscow","title":"CSKA Moscow","id":"cska-moscow"},"dynamo-kiev":{"url":"/dynamo-kiev","title":"Dynamo Kiev","id":"dynamo-kiev"},"juventus":{"url":"/juventus","title":"Juventus","id":"juventus"},"as-monaco-fc":{"url":"/as-monaco-fc","title":"Monaco","id":"as-monaco-fc"},"napoli":{"url":"/napoli","title":"Napoli","id":"napoli"},"psv-eindhoven":{"url":"/psv-eindhoven","title":"PSV Eindhoven","id":"psv-eindhoven"},"real-madrid":{"url":"/real-madrid","title":"Real Madrid","id":"real-madrid"},"sporting-portugal":{"url":"/sporting-portugal","title":"Sporting Portugal","id":"sporting-portugal"},"victoria":{"url":"/victoria","title":"Viktoria","id":"victoria"},"serie-a":{"url":"/serie-a","title":"Serie A Home","id":"serie-a"},"serie-a/archives":{"url":"/serie-a/archives","title":"Archives","id":"serie-a/archives"},"ac-milan":{"url":"/ac-milan","title":"AC Milan","id":"ac-milan"},"as-roma":{"url":"/as-roma","title":"AS Roma","id":"as-roma"},"atalanta":{"url":"/atalanta","title":"Atalanta","id":"atalanta"},"benevento-calcio":{"url":"/benevento-calcio","title":"Benevento","id":"benevento-calcio"},"bologna":{"url":"/bologna","title":"Bologna","id":"bologna"},"cagliari":{"url":"/cagliari","title":"Cagliari","id":"cagliari"},"chievo-verona":{"url":"/chievo-verona","title":"Chievo Verona","id":"chievo-verona"},"fc-crotone":{"url":"/fc-crotone","title":"Crotone","id":"fc-crotone"},"fiorentina":{"url":"/fiorentina","title":"Fiorentina","id":"fiorentina"},"genoa":{"url":"/genoa","title":"Genoa","id":"genoa"},"verona":{"url":"/verona","title":"Hellas Verona","id":"verona"},"inter-milan":{"url":"/inter-milan","title":"Inter Milan","id":"inter-milan"},"lazio":{"url":"/lazio","title":"Lazio","id":"lazio"},"sampdoria":{"url":"/sampdoria","title":"Sampdoria","id":"sampdoria"},"sassuolo":{"url":"/sassuolo","title":"Sassuolo","id":"sassuolo"},"spal-2013″:{"url":"/spal-2013″,"title":"SPAL","id":"spal-2013″},"torino":{"url":"/torino","title":"Torino","id":"torino"},"udinese":{"url":"/udinese","title":"Udinese","id":"udinese"},"la-liga":{"url":"/la-liga","title":"La Liga Home","id":"la-liga"},"la-liga/archives":{"url":"/la-liga/archives","title":"Archives","id":"la-liga/archives"},"cd-alaves":{"url":"/cd-alaves","title":"Alaves","id":"cd-alaves"},"athletic-club":{"url":"/athletic-club","title":"Athletic Club Bilbao","id":"athletic-club"},"atletico-madrid":{"url":"/atletico-madrid","title":"Atletico Madrid","id":"atletico-madrid"},"celta-da-vigo":{"url":"/celta-da-vigo","title":"Celta de Vigo","id":"celta-da-vigo"},"eibar":{"url":"/eibar","title":"Eibar","id":"eibar"},"las-palmas-ud":{"url":"/las-palmas-ud","title":"Las Palmas","id":"las-palmas-ud"},"cd-leganes":{"url":"/cd-leganes","title":"Leganes","id":"cd-leganes"},"malaga-cf":{"url":"/malaga-cf","title":"Malaga CF","id":"malaga-cf"},"rc-deportivo":{"url":"/rc-deportivo","title":"RC Deportivo","id":"rc-deportivo"},"rcd-espanyol":{"url":"/rcd-espanyol","title":"RCD Espanyol","id":"rcd-espanyol"},"real-betis":{"url":"/real-betis","title":"Real Betis","id":"real-betis"},"real-sociedad":{"url":"/real-sociedad","title":"Real Sociedad","id":"real-sociedad"},"sevilla":{"url":"/sevilla","title":"Sevilla","id":"sevilla"},"valencia-cf":{"url":"/valencia-cf","title":"Valencia CF","id":"valencia-cf"},"villarreal-cf":{"url":"/villarreal-cf","title":"Villarreal CF","id":"villarreal-cf"},"mls":{"url":"/mls","title":"MLS Home","id":"mls"},"mls/archives":{"url":"/mls/archives","title":"Archives","id":"mls/archives"},"atlanta-united-fc":{"url":"/atlanta-united-fc","title":"Atlanta United","id":"atlanta-united-fc"},"chicago-fire":{"url":"/chicago-fire","title":"Chicago Fire","id":"chicago-fire"},"colorado-rapids":{"url":"/colorado-rapids","title":"Colorado Rapids","id":"colorado-rapids"},"columbus-crew":{"url":"/columbus-crew","title":"Columbus Crew","id":"columbus-crew"},"dc-united":{"url":"/dc-united","title":"DC United","id":"dc-united"},"fc-dallas":{"url":"/fc-dallas","title":"FC Dallas","id":"fc-dallas"},"houston-dynamo":{"url":"/houston-dynamo","title":"Houston Dynamo","id":"houston-dynamo"},"los-angeles-galaxy":{"url":"/los-angeles-galaxy","title":"Los Angeles Galaxy","id":"los-angeles-galaxy"},"minnesota-united":{"url":"/minnesota-united","title":"Minnesota United","id":"minnesota-united"},"montreal-impact":{"url":"/montreal-impact","title":"Montreal Impact","id":"montreal-impact"},"new-england-revolution":{"url":"/new-england-revolution","title":"New England Revolution","id":"new-england-revolution"},"new-york-red-bulls":{"url":"/new-york-red-bulls","title":"New York Red Bulls","id":"new-york-red-bulls"},"new-york-city-fc":{"url":"/new-york-city-fc","title":"NYCFC","id":"new-york-city-fc"},"orlando-city":{"url":"/orlando-city","title":"Orlando City","id":"orlando-city"},"philadelphia-union":{"url":"/philadelphia-union","title":"Philadelphia Union","id":"philadelphia-union"},"real-salt-lake":{"url":"/real-salt-lake","title":"Real Salt Lake","id":"real-salt-lake"},"san-jose-earthquakes":{"url":"/san-jose-earthquakes","title":"San Jose Earthquakes","id":"san-jose-earthquakes"},"seattle-sounders-fc":{"url":"/seattle-sounders-fc","title":"Seattle Sounders","id":"seattle-sounders-fc"},"toronto-fc":{"url":"/toronto-fc","title":"Toronto FC","id":"toronto-fc"},"sporting-kansas-city":{"url":"/sporting-kansas-city","title":"Sporting Kansas City","id":"sporting-kansas-city"},"portland-timbers":{"url":"/portland-timbers","title":"Portland Timbers","id":"portland-timbers"},"vancouver-whitecaps":{"url":"/vancouver-whitecaps","title":"Vancouver Whitecaps","id":"vancouver-whitecaps"},"international-football":{"url":"/international-football","title":"International Football Home","id":"international-football"},"international-football/archives":{"url":"/international-football/archives","title":"Archives","id":"international-football/archives"},"albania-national-football":{"url":"/albania-national-football","title":"Albania","id":"albania-national-football"},"algeria-national-football":{"url":"/algeria-national-football","title":"Algeria","id":"algeria-national-football"},"argentina":{"url":"/argentina","title":"Argentina","id":"argentina"},"austria":{"url":"/austria","title":"Austria","id":"austria"},"australia-national-football":{"url":"/australia-national-football","title":"Australia","id":"australia-national-football"},"belgium-national-football":{"url":"/belgium-national-football","title":"Belgium","id":"belgium-national-football"},"bosnia-herzegovina-national-football":{"url":"/bosnia-herzegovina-national-football","title":"Bosnia-Herzegovina","id":"bosnia-herzegovina-national-football"},"brazilian-football":{"url":"/brazilian-football","title":"Brazil","id":"brazilian-football"},"cameroon-national-football":{"url":"/cameroon-national-football","title":"Cameroon","id":"cameroon-national-football"},"chile-national-football":{"url":"/chile-national-football","title":"Chile","id":"chile-national-football"},"colombia-national-football":{"url":"/colombia-national-football","title":"Colombia","id":"colombia-national-football"},"costa-rica-national-football":{"url":"/costa-rica-national-football","title":"Costa Rica","id":"costa-rica-national-football"},"croatia-international-football":{"url":"/croatia-international-football","title":"Croatia","id":"croatia-international-football"},"czech-republic-national-football":{"url":"/czech-republic-national-football","title":"Czech Republic","id":"czech-republic-national-football"},"denmark-national-football":{"url":"/denmark-national-football","title":"Denmark","id":"denmark-national-football"},"ecuador-national-football":{"url":"/ecuador-national-football","title":"Ecuador","id":"ecuador-national-football"},"england":{"url":"/england","title":"England","id":"england"},"france":{"url":"/france","title":"France","id":"france"},"germany":{"url":"/germany","title":"Germany","id":"germany"},"ghana-national-football":{"url":"/ghana-national-football","title":"Ghana","id":"ghana-national-football"},"greece-national-football":{"url":"/greece-national-football","title":"Greece","id":"greece-national-football"},"honduras-national-football":{"url":"/honduras-national-football","title":"Honduras","id":"honduras-national-football"},"hungary-national-football":{"url":"/hungary-national-football","title":"Hungary","id":"hungary-national-football"},"iceland-national-football":{"url":"/iceland-national-football","title":"Iceland","id":"iceland-national-football"},"iran-national-football":{"url":"/iran-national-football","title":"Iran","id":"iran-national-football"},"ireland":{"url":"/ireland","title":"Ireland","id":"ireland"},"italy":{"url":"/italy","title":"Italy","id":"italy"},"ivory-coast-national-football":{"url":"/ivory-coast-national-football","title":"Ivory Coast","id":"ivory-coast-national-football"},"japan-national-football":{"url":"/japan-national-football","title":"Japan","id":"japan-national-football"},"mexico-national-football":{"url":"/mexico-national-football","title":"Mexico","id":"mexico-national-football"},"namibia-national-football":{"url":"/namibia-national-football","title":"Namibia","id":"namibia-national-football"},"netherlands":{"url":"/netherlands","title":"Netherlands","id":"netherlands"},"new-zealand-national-football":{"url":"/new-zealand-national-football","title":"New Zealand","id":"new-zealand-national-football"},"nigeria-national-football":{"url":"/nigeria-national-football","title":"Nigeria","id":"nigeria-national-football"},"north-korea-national-football":{"url":"/north-korea-national-football","title":"North Korea","id":"north-korea-national-football"},"northern-ireland":{"url":"/northern-ireland","title":"Northern Ireland","id":"northern-ireland"},"norway-national-football":{"url":"/norway-national-football","title":"Norway","id":"norway-national-football"},"paraguay-national-football":{"url":"/paraguay-national-football","title":"Paraguay","id":"paraguay-national-football"},"poland":{"url":"/poland","title":"Poland","id":"poland"},"portugal-national-football":{"url":"/portugal-national-football","title":"Portugal","id":"portugal-national-football"},"romania-national-football":{"url":"/romania-national-football","title":"Romania","id":"romania-national-football"},"russia":{"url":"/russia","title":"Russia","id":"russia"},"scotland":{"url":"/scotland","title":"Scotland","id":"scotland"},"serbia-national-football":{"url":"/serbia-national-football","title":"Serbia","id":"serbia-national-football"},"slovakia-national-football":{"url":"/slovakia-national-football","title":"Slovakia","id":"slovakia-national-football"},"slovenia-national-football":{"url":"/slovenia-national-football","title":"Slovenia","id":"slovenia-national-football"},"south-africa-national-football":{"url":"/south-africa-national-football","title":"South Africa","id":"south-africa-national-football"},"south-korea-national-football":{"url":"/south-korea-national-football","title":"South Korea","id":"south-korea-national-football"},"spain":{"url":"/spain","title":"Spain","id":"spain"},"sweden":{"url":"/sweden","title":"Sweden","id":"sweden"},"switzerland":{"url":"/switzerland","title":"Switzerland","id":"switzerland"},"turkey-national-football":{"url":"/turkey-national-football","title":"Turkey","id":"turkey-national-football"},"ukraine":{"url":"/ukraine","title":"Ukraine","id":"ukraine"},"united-states":{"url":"/united-states","title":"United States","id":"united-states"},"uruguay-national-football":{"url":"/uruguay-national-football","title":"Uruguay","id":"uruguay-national-football"},"venezuela-national-football":{"url":"/venezuela-national-football","title":"Venezuela","id":"venezuela-national-football"},"wales-national-football":{"url":"/wales-national-football","title":"Wales","id":"wales-national-football"},"sports-odds":{"url":"/sports-odds","title":"Odds","id":"sports-odds"},"college-football":{"url":"/college-football","title":"Home","id":"college-football"},"recruiting":{"url":"/recruiting","title":"Recruiting","id":"recruiting"},"college-football/teams":{"url":"/college-football/teams","title":"Teams","id":"college-football/teams"},"college-football/archives":{"url":"/college-football/archives","title":"Archives","id":"college-football/archives"},"https://www.stubhub.com/ncaa-football-tickets/grouping/122/?gcid=chDIG-_-geoUS-_-genNCAAF-_-dt170201-_-cmpBR_Gen-_-partBleacherReport-_-mktgrBRAND":{"url":"https://www.stubhub.com/ncaa-football-tickets/grouping/122/?gcid=chDIG-_-geoUS-_-genNCAAF-_-dt170201-_-cmpBR_Gen-_-partBleacherReport-_-mktgrBRAND","title":"Tickets","id":"https://www.stubhub.com/ncaa-football-tickets/grouping/122/?gcid=chDIG-_-geoUS-_-genNCAAF-_-dt170201-_-cmpBR_Gen-_-partBleacherReport-_-mktgrBRAND"},"cincinnati-bearcats-football":{"url":"/cincinnati-bearcats-football","title":"Cincinnati","id":"cincinnati-bearcats-football"},"uconn-football":{"url":"/uconn-football","title":"Connecticut","id":"uconn-football"},"east-carolina-football":{"url":"/east-carolina-football","title":"East Carolina","id":"east-carolina-football"},"houston-cougars-football":{"url":"/houston-cougars-football","title":"Houston","id":"houston-cougars-football"},"memphis-tigers-football":{"url":"/memphis-tigers-football","title":"Memphis","id":"memphis-tigers-football"},"navy-football":{"url":"/navy-football","title":"Navy","id":"navy-football"},"smu-mustangs-football":{"url":"/smu-mustangs-football","title":"SMU","id":"smu-mustangs-football"},"south-florida-bulls-football":{"url":"/south-florida-bulls-football","title":"South Florida","id":"south-florida-bulls-football"},"temple-football":{"url":"/temple-football","title":"Temple","id":"temple-football"},"tulane-football":{"url":"/tulane-football","title":"Tulane","id":"tulane-football"},"tulsa-football":{"url":"/tulsa-football","title":"Tulsa","id":"tulsa-football"},"ucf-knights-football":{"url":"/ucf-knights-football","title":"UCF","id":"ucf-knights-football"},"acc-football":{"url":"/acc-football","title":"ACC Home","id":"acc-football"},"acc-football/archives":{"url":"/acc-football/archives","title":"Archives","id":"acc-football/archives"},"boston-college-football":{"url":"/boston-college-football","title":"Boston College","id":"boston-college-football"},"clemson-football":{"url":"/clemson-football","title":"Clemson","id":"clemson-football"},"duke-football":{"url":"/duke-football","title":"Duke","id":"duke-football"},"florida-state-football":{"url":"/florida-state-football","title":"Florida St","id":"florida-state-football"},"georgia-tech-football":{"url":"/georgia-tech-football","title":"Georgia Tech","id":"georgia-tech-football"},"louisville-cardinals-football":{"url":"/louisville-cardinals-football","title":"Louisville","id":"louisville-cardinals-football"},"miami-hurricanes-football":{"url":"/miami-hurricanes-football","title":"Miami (FL)","id":"miami-hurricanes-football"},"unc-football":{"url":"/unc-football","title":"North Carolina","id":"unc-football"},"nc-state-football":{"url":"/nc-state-football","title":"NC State","id":"nc-state-football"},"pitt-football":{"url":"/pitt-football","title":"Pittsburgh","id":"pitt-football"},"syracuse-football":{"url":"/syracuse-football","title":"Syracuse","id":"syracuse-football"},"uva-football":{"url":"/uva-football","title":"Virginia","id":"uva-football"},"virginia-tech-football":{"url":"/virginia-tech-football","title":"Virginia Tech","id":"virginia-tech-football"},"wake-forest-football":{"url":"/wake-forest-football","title":"Wake Forest","id":"wake-forest-football"},"big-12-football":{"url":"/big-12-football","title":"Big 12 Home","id":"big-12-football"},"big-12-football/archives":{"url":"/big-12-football/archives","title":"Archives","id":"big-12-football/archives"},"baylor-football":{"url":"/baylor-football","title":"Baylor","id":"baylor-football"},"iowa-state-football":{"url":"/iowa-state-football","title":"Iowa St","id":"iowa-state-football"},"kansas-jayhawks-football":{"url":"/kansas-jayhawks-football","title":"Kansas","id":"kansas-jayhawks-football"},"kansas-state-football":{"url":"/kansas-state-football","title":"Kansas St","id":"kansas-state-football"},"oklahoma-sooners-football":{"url":"/oklahoma-sooners-football","title":"Oklahoma","id":"oklahoma-sooners-football"},"oklahoma-state-football":{"url":"/oklahoma-state-football","title":"Oklahoma St","id":"oklahoma-state-football"},"tcu-football":{"url":"/tcu-football","title":"TCU","id":"tcu-football"},"texas-longhorns-football":{"url":"/texas-longhorns-football","title":"Texas","id":"texas-longhorns-football"},"texas-tech-football":{"url":"/texas-tech-football","title":"Texas Tech","id":"texas-tech-football"},"wvu-football":{"url":"/wvu-football","title":"West Virginia","id":"wvu-football"},"big-10-football":{"url":"/big-10-football","title":"Big Ten Home","id":"big-10-football"},"big-10-football/archives":{"url":"/big-10-football/archives","title":"Archives","id":"big-10-football/archives"},"illinois-fighting-illini-football":{"url":"/illinois-fighting-illini-football","title":"Illinois","id":"illinois-fighting-illini-football"},"indiana-hoosiers-football":{"url":"/indiana-hoosiers-football","title":"Indiana","id":"indiana-hoosiers-football"},"iowa-hawkeyes-football":{"url":"/iowa-hawkeyes-football","title":"Iowa","id":"iowa-hawkeyes-football"},"maryland-terrapins-football":{"url":"/maryland-terrapins-football","title":"Maryland","id":"maryland-terrapins-football"},"michigan-wolverines-football":{"url":"/michigan-wolverines-football","title":"Michigan","id":"michigan-wolverines-football"},"michigan-state-football":{"url":"/michigan-state-football","title":"Michigan St","id":"michigan-state-football"},"minnesota-golden-gophers-football":{"url":"/minnesota-golden-gophers-football","title":"Minnesota","id":"minnesota-golden-gophers-football"},"nebraska-cornhuskers-football":{"url":"/nebraska-cornhuskers-football","title":"Nebraska","id":"nebraska-cornhuskers-football"},"northwestern-football":{"url":"/northwestern-football","title":"Northwestern","id":"northwestern-football"},"ohio-state-football":{"url":"/ohio-state-football","title":"Ohio St","id":"ohio-state-football"},"penn-state-football":{"url":"/penn-state-football","title":"Penn St","id":"penn-state-football"},"purdue-football":{"url":"/purdue-football","title":"Purdue","id":"purdue-football"},"rutgers-football":{"url":"/rutgers-football","title":"Rutgers","id":"rutgers-football"},"wisconsin-badgers-football":{"url":"/wisconsin-badgers-football","title":"Wisconsin","id":"wisconsin-badgers-football"},"pac-12-football":{"url":"/pac-12-football","title":"Pac-12 Home","id":"pac-12-football"},"pac-10-football/archives":{"url":"/pac-10-football/archives","title":"Archives","id":"pac-10-football/archives"},"arizona-wildcats-football":{"url":"/arizona-wildcats-football","title":"Arizona","id":"arizona-wildcats-football"},"arizona-state-football":{"url":"/arizona-state-football","title":"Arizona St","id":"arizona-state-football"},"cal-bears-football":{"url":"/cal-bears-football","title":"California","id":"cal-bears-football"},"colorado-buffaloes-football":{"url":"/colorado-buffaloes-football","title":"Colorado","id":"colorado-buffaloes-football"},"oregon-ducks-football":{"url":"/oregon-ducks-football","title":"Oregon","id":"oregon-ducks-football"},"oregon-state-football":{"url":"/oregon-state-football","title":"Oregon St","id":"oregon-state-football"},"stanford-football":{"url":"/stanford-football","title":"Stanford","id":"stanford-football"},"ucla-football":{"url":"/ucla-football","title":"UCLA","id":"ucla-football"},"usc-football":{"url":"/usc-football","title":"USC","id":"usc-football"},"utah-utes-football":{"url":"/utah-utes-football","title":"Utah","id":"utah-utes-football"},"washington-huskies-football":{"url":"/washington-huskies-football","title":"Washington","id":"washington-huskies-football"},"washington-state-football":{"url":"/washington-state-football","title":"Washington St","id":"washington-state-football"},"sec-football":{"url":"/sec-football","title":"SEC Home","id":"sec-football"},"sec-football/archives":{"url":"/sec-football/archives","title":"Archives","id":"sec-football/archives"},"alabama-crimson-tide-football":{"url":"/alabama-crimson-tide-football","title":"Alabama","id":"alabama-crimson-tide-football"},"arkansas-razorbacks-football":{"url":"/arkansas-razorbacks-football","title":"Arkansas","id":"arkansas-razorbacks-football"},"auburn-football":{"url":"/auburn-football","title":"Auburn","id":"auburn-football"},"florida-gators-football":{"url":"/florida-gators-football","title":"Florida","id":"florida-gators-football"},"georgia-bulldogs-football":{"url":"/georgia-bulldogs-football","title":"Georgia","id":"georgia-bulldogs-football"},"kentucky-wildcats-football":{"url":"/kentucky-wildcats-football","title":"Kentucky","id":"kentucky-wildcats-football"},"lsu-football":{"url":"/lsu-football","title":"LSU","id":"lsu-football"},"ole-miss-football":{"url":"/ole-miss-football","title":"Mississippi","id":"ole-miss-football"},"mississippi-state-football":{"url":"/mississippi-state-football","title":"Mississippi St","id":"mississippi-state-football"},"missouri-tigers-football":{"url":"/missouri-tigers-football","title":"Missouri","id":"missouri-tigers-football"},"south-carolina-football":{"url":"/south-carolina-football","title":"South Carolina","id":"south-carolina-football"},"tennessee-volunteers-football":{"url":"/tennessee-volunteers-football","title":"Tennessee","id":"tennessee-volunteers-football"},"texas-am-football":{"url":"/texas-am-football","title":"Texas A&M","id":"texas-am-football"},"vanderbilt-football":{"url":"/vanderbilt-football","title":"Vanderbilt","id":"vanderbilt-football"},"independents-football":{"url":"/independents-football","title":"Independents Home","id":"independents-football"},"independents-football/archives":{"url":"/independents-football/archives","title":"Archives","id":"independents-football/archives"},"army-football":{"url":"/army-football","title":"Army","id":"army-football"},"byu-football":{"url":"/byu-football","title":"Brigham Young","id":"byu-football"},"notre-dame-football":{"url":"/notre-dame-football","title":"Notre Dame","id":"notre-dame-football"},"mlb":{"url":"/mlb","title":"Home","id":"mlb"},"fantasy-baseball":{"url":"/fantasy-baseball","title":"Fantasy","id":"fantasy-baseball"},"mlb/teams":{"url":"/mlb/teams","title":"Teams","id":"mlb/teams"},"mlb/archives":{"url":"/mlb/archives","title":"Archives","id":"mlb/archives"},"mlb/odds":{"url":"/mlb/odds","title":"Odds","id":"mlb/odds"},"https://www.stubhub.com/mlb-tickets/grouping/81/?gcid=chDIG-_-geoUS-_-genMLB-_-dt170201-_-cmpBR_Gen-_-partBleacherReport-_-mktgrBRAND":{"url":"https://www.stubhub.com/mlb-tickets/grouping/81/?gcid=chDIG-_-geoUS-_-genMLB-_-dt170201-_-cmpBR_Gen-_-partBleacherReport-_-mktgrBRAND","title":"Tickets","id":"https://www.stubhub.com/mlb-tickets/grouping/81/?gcid=chDIG-_-geoUS-_-genMLB-_-dt170201-_-cmpBR_Gen-_-partBleacherReport-_-mktgrBRAND"},"baltimore-orioles":{"url":"/baltimore-orioles","title":"Baltimore","id":"baltimore-orioles"},"boston-red-sox":{"url":"/boston-red-sox","title":"Boston","id":"boston-red-sox"},"new-york-yankees":{"url":"/new-york-yankees","title":"NY Yankees","id":"new-york-yankees"},"tampa-bay-rays":{"url":"/tampa-bay-rays","title":"Tampa Bay","id":"tampa-bay-rays"},"toronto-blue-jays":{"url":"/toronto-blue-jays","title":"Toronto","id":"toronto-blue-jays"},"chicago-white-sox":{"url":"/chicago-white-sox","title":"Chi White Sox","id":"chicago-white-sox"},"cleveland-indians":{"url":"/cleveland-indians","title":"Cleveland","id":"cleveland-indians"},"detroit-tigers":{"url":"/detroit-tigers","title":"Detroit","id":"detroit-tigers"},"kansas-city-royals":{"url":"/kansas-city-royals","title":"Kansas City","id":"kansas-city-royals"},"minnesota-twins":{"url":"/minnesota-twins","title":"Minnesota","id":"minnesota-twins"},"houston-astros":{"url":"/houston-astros","title":"Houston","id":"houston-astros"},"los-angeles-angels":{"url":"/los-angeles-angels","title":"LA Angels","id":"los-angeles-angels"},"oakland-athletics":{"url":"/oakland-athletics","title":"Oakland","id":"oakland-athletics"},"seattle-mariners":{"url":"/seattle-mariners","title":"Seattle","id":"seattle-mariners"},"texas-rangers":{"url":"/texas-rangers","title":"Texas","id":"texas-rangers"},"atlanta-braves":{"url":"/atlanta-braves","title":"Atlanta","id":"atlanta-braves"},"miami-marlins":{"url":"/miami-marlins","title":"Miami","id":"miami-marlins"},"new-york-mets":{"url":"/new-york-mets","title":"NY Mets","id":"new-york-mets"},"philadelphia-phillies":{"url":"/philadelphia-phillies","title":"Philadelphia","id":"philadelphia-phillies"},"washington-nationals":{"url":"/washington-nationals","title":"Washington","id":"washington-nationals"},"chicago-cubs":{"url":"/chicago-cubs","title":"Chi Cubs","id":"chicago-cubs"},"cincinnati-reds":{"url":"/cincinnati-reds","title":"Cincinnati","id":"cincinnati-reds"},"milwaukee-brewers":{"url":"/milwaukee-brewers","title":"Milwaukee","id":"milwaukee-brewers"},"pittsburgh-pirates":{"url":"/pittsburgh-pirates","title":"Pittsburgh","id":"pittsburgh-pirates"},"st-louis-cardinals":{"url":"/st-louis-cardinals","title":"St Louis","id":"st-louis-cardinals"},"arizona-diamondbacks":{"url":"/arizona-diamondbacks","title":"Arizona","id":"arizona-diamondbacks"},"colorado-rockies":{"url":"/colorado-rockies","title":"Colorado","id":"colorado-rockies"},"los-angeles-dodgers":{"url":"/los-angeles-dodgers","title":"LA Dodgers","id":"los-angeles-dodgers"},"san-diego-padres":{"url":"/san-diego-padres","title":"San Diego","id":"san-diego-padres"},"san-francisco-giants":{"url":"/san-francisco-giants","title":"San Francisco","id":"san-francisco-giants"},"nhl":{"url":"/nhl","title":"Home","id":"nhl"},"nhl-draft":{"url":"/nhl-draft","title":"Draft","id":"nhl-draft"},"nhl/teams":{"url":"/nhl/teams","title":"Teams","id":"nhl/teams"},"nhl/archives":{"url":"/nhl/archives","title":"Archives","id":"nhl/archives"},"nhl/odds":{"url":"/nhl/odds","title":"Odds","id":"nhl/odds"},"https://www.stubhub.com/nhl-tickets/grouping/144/?gcid=chDIG-_-geoUS-_-genNHL-_-dt170201-_-cmpBR_Gen-_-partBleacherReport-_-mktgrBRAND":{"url":"https://www.stubhub.com/nhl-tickets/grouping/144/?gcid=chDIG-_-geoUS-_-genNHL-_-dt170201-_-cmpBR_Gen-_-partBleacherReport-_-mktgrBRAND","title":"Tickets","id":"https://www.stubhub.com/nhl-tickets/grouping/144/?gcid=chDIG-_-geoUS-_-genNHL-_-dt170201-_-cmpBR_Gen-_-partBleacherReport-_-mktgrBRAND"},"boston-bruins":{"url":"/boston-bruins","title":"Boston","id":"boston-bruins"},"buffalo-sabres":{"url":"/buffalo-sabres","title":"Buffalo","id":"buffalo-sabres"},"detroit-red-wings":{"url":"/detroit-red-wings","title":"Detroit","id":"detroit-red-wings"},"florida-panthers":{"url":"/florida-panthers","title":"Florida","id":"florida-panthers"},"montreal-canadiens":{"url":"/montreal-canadiens","title":"Montreal","id":"montreal-canadiens"},"ottawa-senators":{"url":"/ottawa-senators","title":"Ottawa","id":"ottawa-senators"},"tampa-bay-lightning":{"url":"/tampa-bay-lightning","title":"Tampa Bay","id":"tampa-bay-lightning"},"toronto-maple-leafs":{"url":"/toronto-maple-leafs","title":"Toronto","id":"toronto-maple-leafs"},"chicago-blackhawks":{"url":"/chicago-blackhawks","title":"Chicago","id":"chicago-blackhawks"},"colorado-avalanche":{"url":"/colorado-avalanche","title":"Colorado","id":"colorado-avalanche"},"dallas-stars":{"url":"/dallas-stars","title":"Dallas","id":"dallas-stars"},"minnesota-wild":{"url":"/minnesota-wild","title":"Minnesota","id":"minnesota-wild"},"nashville-predators":{"url":"/nashville-predators","title":"Nashville","id":"nashville-predators"},"st-louis-blues":{"url":"/st-louis-blues","title":"St. Louis","id":"st-louis-blues"},"winnipeg-jets":{"url":"/winnipeg-jets","title":"Winnipeg","id":"winnipeg-jets"},"anaheim-ducks":{"url":"/anaheim-ducks","title":"Anaheim","id":"anaheim-ducks"},"arizona-coyotes":{"url":"/arizona-coyotes","title":"Arizona","id":"arizona-coyotes"},"calgary-flames":{"url":"/calgary-flames","title":"Calgary","id":"calgary-flames"},"edmonton-oilers":{"url":"/edmonton-oilers","title":"Edmonton","id":"edmonton-oilers"},"los-angeles-kings":{"url":"/los-angeles-kings","title":"Los Angeles","id":"los-angeles-kings"},"san-jose-sharks":{"url":"/san-jose-sharks","title":"San Jose","id":"san-jose-sharks"},"vancouver-canucks":{"url":"/vancouver-canucks","title":"Vancouver","id":"vancouver-canucks"},"vegas-golden-knights":{"url":"/vegas-golden-knights","title":"Vegas","id":"vegas-golden-knights"},"carolina-hurricanes":{"url":"/carolina-hurricanes","title":"Carolina","id":"carolina-hurricanes"},"columbus-blue-jackets":{"url":"/columbus-blue-jackets","title":"Columbus","id":"columbus-blue-jackets"},"new-jersey-devils":{"url":"/new-jersey-devils","title":"New Jersey","id":"new-jersey-devils"},"new-york-islanders":{"url":"/new-york-islanders","title":"NY Islanders","id":"new-york-islanders"},"new-york-rangers":{"url":"/new-york-rangers","title":"NY Rangers","id":"new-york-rangers"},"philadelphia-flyers":{"url":"/philadelphia-flyers","title":"Philadelphia","id":"philadelphia-flyers"},"pittsburgh-penguins":{"url":"/pittsburgh-penguins","title":"Pittsburgh","id":"pittsburgh-penguins"},"washington-capitals":{"url":"/washington-capitals","title":"Washington","id":"washington-capitals"},"wwe":{"url":"/wwe","title":"Home","id":"wwe"},"wwe-survivor-series":{"url":"/wwe-survivor-series","title":"WWE Survivor Series","id":"wwe-survivor-series"},"wwe/archives":{"url":"/wwe/archives","title":"Archives","id":"wwe/archives"},"pro-wrestling":{"url":"/pro-wrestling","title":"Wrestling Home","id":"pro-wrestling"},"pro-wrestling/archives":{"url":"/pro-wrestling/archives","title":"Archives","id":"pro-wrestling/archives"},"tna-wrestling":{"url":"/tna-wrestling","title":"TNA Home","id":"tna-wrestling"},"tna-wrestling/archives":{"url":"/tna-wrestling/archives","title":"Archives","id":"tna-wrestling/archives"},"mma":{"url":"/mma","title":"Home","id":"mma"},"ufc/archives":{"url":"/ufc/archives","title":"Archives","id":"ufc/archives"},"mma/odds":{"url":"/mma/odds","title":"Odds","id":"mma/odds"},"nascar":{"url":"/nascar","title":"NASCAR","id":"nascar"},"golf":{"url":"/golf","title":"Golf","id":"golf","subLinks":["golf","golf/archives"]},"golf/archives":{"url":"/golf/archives","title":"Archives","id":"golf/archives"},"tennis":{"url":"/tennis","title":"Tennis","id":"tennis","subLinks":["tennis","tennis/archives"]},"tennis/archives":{"url":"/tennis/archives","title":"Archives","id":"tennis/archives"},"college-basketball":{"url":"/college-basketball","title":"Home","id":"college-basketball"},"college-basketball-recruiting":{"url":"/college-basketball-recruiting","title":"Recruiting","id":"college-basketball-recruiting"},"college-basketball/teams":{"url":"/college-basketball/teams","title":"Teams","id":"college-basketball/teams"},"college-basketball/archives":{"url":"/college-basketball/archives","title":"Archives","id":"college-basketball/archives"},"https://www.stubhub.com/ncaa-basketball-tickets/grouping/333/?gcid=chDIG-_-geoUS-_-genNCAAB-_-dt170201-_-cmpBR_Gen-_-partBleacherReport-_-mktgrBRAND":{"url":"https://www.stubhub.com/ncaa-basketball-tickets/grouping/333/?gcid=chDIG-_-geoUS-_-genNCAAB-_-dt170201-_-cmpBR_Gen-_-partBleacherReport-_-mktgrBRAND","title":"Buy Tickets","id":"https://www.stubhub.com/ncaa-basketball-tickets/grouping/333/?gcid=chDIG-_-geoUS-_-genNCAAB-_-dt170201-_-cmpBR_Gen-_-partBleacherReport-_-mktgrBRAND"},"womens-college-basketball":{"url":"/womens-college-basketball","title":"Women's CBB","id":"womens-college-basketball"},"cincinnati-bearcats-basketball":{"url":"/cincinnati-bearcats-basketball","title":"Cincinnati","id":"cincinnati-bearcats-basketball"},"uconn-basketball":{"url":"/uconn-basketball","title":"Connecticut","id":"uconn-basketball"},"east-carolina-basketball":{"url":"/east-carolina-basketball","title":"East Carolina","id":"east-carolina-basketball"},"houston-cougars-basketball":{"url":"/houston-cougars-basketball","title":"Houston","id":"houston-cougars-basketball"},"memphis-tigers-basketball":{"url":"/memphis-tigers-basketball","title":"Memphis","id":"memphis-tigers-basketball"},"south-florida-bulls-basketball":{"url":"/south-florida-bulls-basketball","title":"South Florida","id":"south-florida-bulls-basketball"},"smu-basketball":{"url":"/smu-basketball","title":"SMU","id":"smu-basketball"},"temple-basketball":{"url":"/temple-basketball","title":"Temple","id":"temple-basketball"},"tulane-basketball":{"url":"/tulane-basketball","title":"Tulane","id":"tulane-basketball"},"tulsa-golden-hurricane-basketball":{"url":"/tulsa-golden-hurricane-basketball","title":"Tulsa","id":"tulsa-golden-hurricane-basketball"},"ucf-basketball":{"url":"/ucf-basketball","title":"UCF","id":"ucf-basketball"},"acc-basketball":{"url":"/acc-basketball","title":"ACC Home","id":"acc-basketball"},"acc-basketball/archives":{"url":"/acc-basketball/archives","title":"Archives","id":"acc-basketball/archives"},"boston-college-basketball":{"url":"/boston-college-basketball","title":"Boston College","id":"boston-college-basketball"},"clemson-basketball":{"url":"/clemson-basketball","title":"Clemson","id":"clemson-basketball"},"duke-basketball":{"url":"/duke-basketball","title":"Duke","id":"duke-basketball"},"florida-state-basketball":{"url":"/florida-state-basketball","title":"Florida St","id":"florida-state-basketball"},"georgia-tech-basketball":{"url":"/georgia-tech-basketball","title":"Georgia Tech","id":"georgia-tech-basketball"},"louisville-cardinals-basketball":{"url":"/louisville-cardinals-basketball","title":"Louisville","id":"louisville-cardinals-basketball"},"miami-hurricanes-basketball":{"url":"/miami-hurricanes-basketball","title":"Miami (FL)","id":"miami-hurricanes-basketball"},"unc-basketball":{"url":"/unc-basketball","title":"North Carolina","id":"unc-basketball"},"nc-state-basketball":{"url":"/nc-state-basketball","title":"NC State","id":"nc-state-basketball"},"notre-dame-basketball":{"url":"/notre-dame-basketball","title":"Notre Dame","id":"notre-dame-basketball"},"pitt-basketball":{"url":"/pitt-basketball","title":"Pittsburgh","id":"pitt-basketball"},"syracuse-basketball":{"url":"/syracuse-basketball","title":"Syracuse","id":"syracuse-basketball"},"uva-basketball":{"url":"/uva-basketball","title":"Virginia","id":"uva-basketball"},"virginia-tech-basketball":{"url":"/virginia-tech-basketball","title":"Virginia Tech","id":"virginia-tech-basketball"},"wake-forest-basketball":{"url":"/wake-forest-basketball","title":"Wake Forest","id":"wake-forest-basketball"},"atlantic-ten-basketball":{"url":"/atlantic-ten-basketball","title":"Atlantic 10 Home","id":"atlantic-ten-basketball"},"atlantic-ten-basketball/archives":{"url":"/atlantic-ten-basketball/archives","title":"Archives","id":"atlantic-ten-basketball/archives"},"davidson-basketball":{"url":"/davidson-basketball","title":"Davidson","id":"davidson-basketball"},"dayton-basketball":{"url":"/dayton-basketball","title":"Dayton","id":"dayton-basketball"},"duquesne-basketball":{"url":"/duquesne-basketball","title":"Duquesne","id":"duquesne-basketball"},"fordham-basketball":{"url":"/fordham-basketball","title":"Fordham","id":"fordham-basketball"},"george-mason-basketball":{"url":"/george-mason-basketball","title":"George Mason ","id":"george-mason-basketball"},"gw-basketball":{"url":"/gw-basketball","title":"George Washington","id":"gw-basketball"},"la-salle-basketball":{"url":"/la-salle-basketball","title":"La Salle","id":"la-salle-basketball"},"umass-basketball":{"url":"/umass-basketball","title":"Massachusetts","id":"umass-basketball"},"rhode-island-rams-basketball":{"url":"/rhode-island-rams-basketball","title":"Rhode Island","id":"rhode-island-rams-basketball"},"richmond-spiders-basketball":{"url":"/richmond-spiders-basketball","title":"Richmond","id":"richmond-spiders-basketball"},"saint-louis-billikens-basketball":{"url":"/saint-louis-billikens-basketball","title":"Saint Louis","id":"saint-louis-billikens-basketball"},"st-josephs-basketball":{"url":"/st-josephs-basketball","title":"St. Joseph's","id":"st-josephs-basketball"},"st-bonaventure-basketball":{"url":"/st-bonaventure-basketball","title":"St. Bonaventure","id":"st-bonaventure-basketball"},"virginia-commonwealth-basketball":{"url":"/virginia-commonwealth-basketball","title":"Virginia Commonwealth","id":"virginia-commonwealth-basketball"},"big-12-basketball":{"url":"/big-12-basketball","title":"Big 12 Home","id":"big-12-basketball"},"big-12-basketball/archives":{"url":"/big-12-basketball/archives","title":"Archives","id":"big-12-basketball/archives"},"baylor-basketball":{"url":"/baylor-basketball","title":"Baylor","id":"baylor-basketball"},"iowa-state-basketball":{"url":"/iowa-state-basketball","title":"Iowa St","id":"iowa-state-basketball"},"kansas-jayhawks-basketball":{"url":"/kansas-jayhawks-basketball","title":"Kansas","id":"kansas-jayhawks-basketball"},"kansas-state-basketball":{"url":"/kansas-state-basketball","title":"Kansas St","id":"kansas-state-basketball"},"oklahoma-sooners-basketball":{"url":"/oklahoma-sooners-basketball","title":"Oklahoma","id":"oklahoma-sooners-basketball"},"oklahoma-state-basketball":{"url":"/oklahoma-state-basketball","title":"Oklahoma St","id":"oklahoma-state-basketball"},"tcu-basketball":{"url":"/tcu-basketball","title":"TCU","id":"tcu-basketball"},"texas-longhorns-basketball":{"url":"/texas-longhorns-basketball","title":"Texas","id":"texas-longhorns-basketball"},"texas-tech-basketball":{"url":"/texas-tech-basketball","title":"Texas Tech","id":"texas-tech-basketball"},"wvu-basketball":{"url":"/wvu-basketball","title":"West Virginia","id":"wvu-basketball"},"big-east-basketball":{"url":"/big-east-basketball","title":"Big East Home","id":"big-east-basketball"},"big-east-basketball/archives":{"url":"/big-east-basketball/archives","title":"Archives","id":"big-east-basketball/archives"},"butler-basketball":{"url":"/butler-basketball","title":"Butler","id":"butler-basketball"},"creighton-basketball":{"url":"/creighton-basketball","title":"Creighton","id":"creighton-basketball"},"depaul-basketball":{"url":"/depaul-basketball","title":"DePaul","id":"depaul-basketball"},"georgetown-basketball":{"url":"/georgetown-basketball","title":"Georgetown","id":"georgetown-basketball"},"marquette-basketball":{"url":"/marquette-basketball","title":"Marquette","id":"marquette-basketball"},"providence-friars-basketball":{"url":"/providence-friars-basketball","title":"Providence","id":"providence-friars-basketball"},"seton-hall-basketball":{"url":"/seton-hall-basketball","title":"Seton Hall","id":"seton-hall-basketball"},"st-johns-basketball":{"url":"/st-johns-basketball","title":"St John's","id":"st-johns-basketball"},"villanova-basketball":{"url":"/villanova-basketball","title":"Villanova","id":"villanova-basketball"},"xavier-basketball":{"url":"/xavier-basketball","title":"Xavier","id":"xavier-basketball"},"big-10-basketball":{"url":"/big-10-basketball","title":"Big Ten Home","id":"big-10-basketball"},"big-10-basketball/archives":{"url":"/big-10-basketball/archives","title":"Archives","id":"big-10-basketball/archives"},"illinois-fighting-illini-basketball":{"url":"/illinois-fighting-illini-basketball","title":"Illinois","id":"illinois-fighting-illini-basketball"},"indiana-hoosiers-basketball":{"url":"/indiana-hoosiers-basketball","title":"Indiana","id":"indiana-hoosiers-basketball"},"iowa-hawkeyes-basketball":{"url":"/iowa-hawkeyes-basketball","title":"Iowa","id":"iowa-hawkeyes-basketball"},"maryland-terrapins-basketball":{"url":"/maryland-terrapins-basketball","title":"Maryland","id":"maryland-terrapins-basketball"},"michigan-wolverines-basketball":{"url":"/michigan-wolverines-basketball","title":"Michigan","id":"michigan-wolverines-basketball"},"michigan-state-basketball":{"url":"/michigan-state-basketball","title":"Michigan St","id":"michigan-state-basketball"},"minnesota-golden-gophers-basketball":{"url":"/minnesota-golden-gophers-basketball","title":"Minnesota","id":"minnesota-golden-gophers-basketball"},"nebraska-cornhuskers-basketball":{"url":"/nebraska-cornhuskers-basketball","title":"Nebraska","id":"nebraska-cornhuskers-basketball"},"northwestern-basketball":{"url":"/northwestern-basketball","title":"Northwestern","id":"northwestern-basketball"},"ohio-state-basketball":{"url":"/ohio-state-basketball","title":"Ohio St","id":"ohio-state-basketball"},"penn-state-basketball":{"url":"/penn-state-basketball","title":"Penn St","id":"penn-state-basketball"},"purdue-basketball":{"url":"/purdue-basketball","title":"Purdue","id":"purdue-basketball"},"rutgers-basketball":{"url":"/rutgers-basketball","title":"Rutgers","id":"rutgers-basketball"},"wisconsin-badgers-basketball":{"url":"/wisconsin-badgers-basketball","title":"Wisconsin","id":"wisconsin-badgers-basketball"},"pac-12-basketball":{"url":"/pac-12-basketball","title":"Pacific-12 Home","id":"pac-12-basketball"},"pac-10-basketball/archives":{"url":"/pac-10-basketball/archives","title":"Archives","id":"pac-10-basketball/archives"},"arizona-wildcats-basketball":{"url":"/arizona-wildcats-basketball","title":"Arizona","id":"arizona-wildcats-basketball"},"arizona-state-basketball":{"url":"/arizona-state-basketball","title":"Arizona St","id":"arizona-state-basketball"},"cal-bears-basketball":{"url":"/cal-bears-basketball","title":"California","id":"cal-bears-basketball"},"colorado-buffaloes-basketball":{"url":"/colorado-buffaloes-basketball","title":"Colorado","id":"colorado-buffaloes-basketball"},"oregon-ducks-basketball":{"url":"/oregon-ducks-basketball","title":"Oregon","id":"oregon-ducks-basketball"},"oregon-state-basketball":{"url":"/oregon-state-basketball","title":"Oregon St","id":"oregon-state-basketball"},"stanford-basketball":{"url":"/stanford-basketball","title":"Stanford","id":"stanford-basketball"},"ucla-basketball":{"url":"/ucla-basketball","title":"UCLA","id":"ucla-basketball"},"usc-basketball":{"url":"/usc-basketball","title":"USC","id":"usc-basketball"},"utah-utes-basketball":{"url":"/utah-utes-basketball","title":"Utah","id":"utah-utes-basketball"},"washington-huskies-basketball":{"url":"/washington-huskies-basketball","title":"Washington","id":"washington-huskies-basketball"},"washington-state-basketball":{"url":"/washington-state-basketball","title":"Washington St","id":"washington-state-basketball"},"sec-basketball":{"url":"/sec-basketball","title":"SEC Home","id":"sec-basketball"},"sec-basketball/archives":{"url":"/sec-basketball/archives","title":"Archives","id":"sec-basketball/archives"},"alabama-crimson-tide-basketball":{"url":"/alabama-crimson-tide-basketball","title":"Alabama","id":"alabama-crimson-tide-basketball"},"arkansas-razorbacks-basketball":{"url":"/arkansas-razorbacks-basketball","title":"Arkansas","id":"arkansas-razorbacks-basketball"},"auburn-basketball":{"url":"/auburn-basketball","title":"Auburn","id":"auburn-basketball"},"florida-gators-basketball":{"url":"/florida-gators-basketball","title":"Florida","id":"florida-gators-basketball"},"georgia-bulldogs-basketball":{"url":"/georgia-bulldogs-basketball","title":"Georgia","id":"georgia-bulldogs-basketball"},"kentucky-wildcats-basketball":{"url":"/kentucky-wildcats-basketball","title":"Kentucky","id":"kentucky-wildcats-basketball"},"lsu-basketball":{"url":"/lsu-basketball","title":"LSU","id":"lsu-basketball"},"ole-miss-basketball":{"url":"/ole-miss-basketball","title":"Mississippi","id":"ole-miss-basketball"},"mississippi-state-basketball":{"url":"/mississippi-state-basketball","title":"Mississippi St","id":"mississippi-state-basketball"},"missouri-tigers-basketball":{"url":"/missouri-tigers-basketball","title":"Missouri","id":"missouri-tigers-basketball"},"south-carolina-basketball":{"url":"/south-carolina-basketball","title":"South Carolina","id":"south-carolina-basketball"},"tennessee-volunteers-basketball":{"url":"/tennessee-volunteers-basketball","title":"Tennessee","id":"tennessee-volunteers-basketball"},"texas-am-basketball":{"url":"/texas-am-basketball","title":"Texas A&M","id":"texas-am-basketball"},"vanderbilt-basketball":{"url":"/vanderbilt-basketball","title":"Vanderbilt","id":"vanderbilt-basketball"},"boxing":{"url":"/boxing","title":"Boxing","id":"boxing","subLinks":["boxing","boxing/archives","boxing/odds"]},"boxing/archives":{"url":"/boxing/archives","title":"Archives","id":"boxing/archives"},"boxing/odds":{"url":"/boxing/odds","title":"Odds","id":"boxing/odds"},"nba-2k18″:{"url":"/nba-2k18″,"title":"NBA 2K18″,"id":"nba-2k18″},"mr-olympia":{"url":"/mr-olympia","title":"Mr Olympia","id":"mr-olympia"},"college-baseball":{"url":"/college-baseball","title":"College Baseball","id":"college-baseball"},"formula-1″:{"url":"/formula-1″,"title":"Formula 1″,"id":"formula-1″},"esports":{"url":"/esports","title":"Gaming","id":"esports"},"united-states-womens-national-team":{"url":"/united-states-womens-national-team","title":"USWNT","id":"united-states-womens-national-team"},"trending":{"url":"/trending","title":"Trending","id":"trending"},"http://mag.bleacherreport.com/":{"url":"http://mag.bleacherreport.com/","title":"Mag","id":"http://mag.bleacherreport.com/"},"https://www.stubhub.com/?gcid=chAFF-_-geoUS-_-genAllTix-_-dt170312-_-cmpBR_Main_Nav-_-partBleacherReport":{"url":"https://www.stubhub.com/?gcid=chAFF-_-geoUS-_-genAllTix-_-dt170312-_-cmpBR_Main_Nav-_-partBleacherReport","title":"Tickets","id":"https://www.stubhub.com/?gcid=chAFF-_-geoUS-_-genAllTix-_-dt170312-_-cmpBR_Main_Nav-_-partBleacherReport"},"mobile":{"url":"/mobile","title":"Get The App","id":"mobile"}}},"notification":{"cookie_notice":false,"privacy_notice":false,"smart_banner":false,"mobile_interstitial":false},"page":{"cnn":false,"embedded":false,"force_promo":false,"fromCNNApp":false,"fromNonCNNPartner":false,"layout":"default","social":"false","tsm":0,"tst":0,"site":"NFL","zone":"article","type":"article","id":"2744184″,"article":2744184,"buzz":"","division":"none","event":"none","fantasy":"fantasy-football","gp_flag":"","league":"NFL","render_strategy":"article","tag_id":16,"tags":"NFL,Fantasy_Football,Fantasy,Marcedes_Lewis,Marquise_Goodwin,Blake_Bortles,Jamaal_Williams,Bass_Pro_Start_Em_Sit_Em","team":"none","writer":"Chris Roling"},"playlists":{},"promo":{},"schedules":{"selectedTeam":"2744184″},"scores":{"order":[],"sports":{},"games":{}},"search":{"results":[]},"sections":{},"stub":{},"tags":{"nfl":{"unique_name":"nfl","type":"League","tickets_link":"https://www.stubhub.com/nfl-tickets/grouping/121/?gcid=chAFF-_-geoUS-_-genNFL-_-dt170312-_-cmpBR_NFL-_-partBleacherReport","team_color":null,"tag_id":16,"site":"NFL","short_name":"NFL","logo":"nfl.png","links":{"parent":"http://api.bleacherreport.com/api/v1/tags/football.json","children":"http://api.bleacherreport.com/api/v1/tags/kansas-city-chiefs-vs-new-england-patriots-2017-9-8,philadelphia-eagles-vs-washington-redskins-2017-9-10,oakland-raiders-vs-tennessee-titans-2017-9-10,arizona-cardinals-vs-detroit-lions-2017-9-10,atlanta-falcons-vs-chicago-bears-2017-9-10,pittsburgh-steelers-vs-cleveland-browns-2017-9-10,jacksonville-jaguars-vs-houston-texans-2017-9-10,new-york-jets-vs-buffalo-bills-2017-9-10,baltimore-ravens-vs-cincinnati-bengals-2017-9-10,indianapolis-colts-vs-los-angeles-rams-2017-9-10,seattle-seahawks-vs-green-bay-packers-2017-9-10,carolina-panthers-vs-san-francisco-49ers-2017-9-10,new-york-giants-vs-dallas-cowboys-2017-9-11,new-orleans-saints-vs-minnesota-vikings-2017-9-11,los-angeles-chargers-vs-denver-broncos-2017-9-12,houston-texans-vs-cincinnati-bengals-2017-9-15,philadelphia-eagles-vs-kansas-city-chiefs-2017-9-17,arizona-cardinals-vs-indianapolis-colts-2017-9-17,minnesota-vikings-vs-pittsburgh-steelers-2017-9-17,cleveland-browns-vs-baltimore-ravens-2017-9-17,new-england-patriots-vs-new-orleans-saints-2017-9-17,chicago-bears-vs-tampa-bay-buccaneers-2017-9-17,buffalo-bills-vs-carolina-panthers-2017-9-17,tennessee-titans-vs-jacksonville-jaguars-2017-9-17,new-york-jets-vs-oakland-raiders-2017-9-17,miami-dolphins-vs-los-angeles-chargers-2017-9-17,san-francisco-49ers-vs-seattle-seahawks-2017-9-17,washington-redskins-vs-los-angeles-rams-2017-9-17,dallas-cowboys-vs-denver-broncos-2017-9-17,green-bay-packers-vs-atlanta-falcons-2017-9-18,detroit-lions-vs-new-york-giants-2017-9-19,los-angeles-rams-vs-san-francisco-49ers-2017-9-22,baltimore-ravens-vs-jacksonville-jaguars-2017-9-24,new-orleans-saints-vs-carolina-panthers-2017-9-24,tampa-bay-buccaneers-vs-minnesota-vikings-2017-9-24,denver-broncos-vs-buffalo-bills-2017-9-24,pittsburgh-steelers-vs-chicago-bears-2017-9-24,miami-dolphins-vs-new-york-jets-2017-9-24,new-york-giants-vs-philadelphia-eagles-2017-9-24,atlanta-falcons-vs-detroit-lions-2017-9-24,houston-texans-vs-new-england-patriots-2017-9-24,cleveland-browns-vs-indianapolis-colts-2017-9-24,seattle-seahawks-vs-tennessee-titans-2017-9-24,kansas-city-chiefs-vs-los-angeles-chargers-2017-9-24,cincinnati-bengals-vs-green-bay-packers-2017-9-24,oakland-raiders-vs-washington-redskins-2017-9-25,dallas-cowboys-vs-arizona-cardinals-2017-9-26,chicago-bears-vs-green-bay-packers-2017-9-29,new-orleans-saints-vs-miami-dolphins-2017-10-1,pittsburgh-steelers-vs-baltimore-ravens-2017-10-1,carolina-panthers-vs-new-england-patriots-2017-10-1,tennessee-titans-vs-houston-texans-2017-10-1,detroit-lions-vs-minnesota-vikings-2017-10-1,buffalo-bills-vs-atlanta-falcons-2017-10-1,los-angeles-rams-vs-dallas-cowboys-2017-10-1,cincinnati-bengals-vs-cleveland-browns-2017-10-1,jacksonville-jaguars-vs-new-york-jets-2017-10-1,new-york-giants-vs-tampa-bay-buccaneers-2017-10-1,philadelphia-eagles-vs-los-angeles-chargers-2017-10-1,san-francisco-49ers-vs-arizona-cardinals-2017-10-1,oakland-raiders-vs-denver-broncos-2017-10-1,indianapolis-colts-vs-seattle-seahawks-2017-10-2,washington-redskins-vs-kansas-city-chiefs-2017-10-3,new-england-patriots-vs-tampa-bay-buccaneers-2017-10-6,arizona-cardinals-vs-philadelphia-eagles-2017-10-8,carolina-panthers-vs-detroit-lions-2017-10-8,san-francisco-49ers-vs-indianapolis-colts-2017-10-8,jacksonville-jaguars-vs-pittsburgh-steelers-2017-10-8,buffalo-bills-vs-cincinnati-bengals-2017-10-8,new-york-jets-vs-cleveland-browns-2017-10-8,tennessee-titans-vs-miami-dolphins-2017-10-8,los-angeles-chargers-vs-new-york-giants-2017-10-8,baltimore-ravens-vs-oakland-raiders-2017-10-8,seattle-seahawks-vs-los-angeles-rams-2017-10-8,green-bay-packers-vs-dallas-cowboys-2017-10-8,kansas-city-chiefs-vs-houston-texans-2017-10-9,minnesota-vikings-vs-chicago-bears-2017-10-10,philadelphia-eagles-vs-carolina-panthers-2017-10-13,tampa-bay-buccaneers-vs-arizona-cardinals-2017-10-15,los-angeles-rams-vs-jacksonville-jaguars-2017-10-15,los-angeles-chargers-vs-oakland-raiders-2017-10-15,pittsburgh-steelers-vs-kansas-city-chiefs-2017-10-15,new-york-giants-vs-denver-broncos-2017-10-16,indianapolis-colts-vs-tennessee-titans-2017-10-17,kansas-city-chiefs-vs-oakland-raiders-2017-10-20,tampa-bay-buccaneers-vs-buffalo-bills-2017-10-22,new-orleans-saints-vs-green-bay-packers-2017-10-22,baltimore-ravens-vs-minnesota-vikings-2017-10-22,tennessee-titans-vs-cleveland-browns-2017-10-22,new-york-jets-vs-miami-dolphins-2017-10-22,jacksonville-jaguars-vs-indianapolis-colts-2017-10-22,arizona-cardinals-vs-los-angeles-rams-2017-10-22,carolina-panthers-vs-chicago-bears-2017-10-22,dallas-cowboys-vs-san-francisco-49ers-2017-10-22,cincinnati-bengals-vs-pittsburgh-steelers-2017-10-22,seattle-seahawks-vs-new-york-giants-2017-10-22,denver-broncos-vs-los-angeles-chargers-2017-10-22,atlanta-falcons-vs-new-england-patriots-2017-10-23,washington-redskins-vs-philadelphia-eagles-2017-10-24,miami-dolphins-vs-baltimore-ravens-2017-10-27,minnesota-vikings-vs-cleveland-browns-2017-10-29,san-francisco-49ers-vs-philadelphia-eagles-2017-10-29,oakland-raiders-vs-buffalo-bills-2017-10-29,indianapolis-colts-vs-cincinnati-bengals-2017-10-29,carolina-panthers-vs-tampa-bay-buccaneers-2017-10-29,chicago-bears-vs-new-orleans-saints-2017-10-29,atlanta-falcons-vs-new-york-jets-2017-10-29,los-angeles-chargers-vs-new-england-patriots-2017-10-29,houston-texans-vs-seattle-seahawks-2017-10-29,dallas-cowboys-vs-washington-redskins-2017-10-29,pittsburgh-steelers-vs-detroit-lions-2017-10-30,denver-broncos-vs-kansas-city-chiefs-2017-10-31,arizona-cardinals-vs-dallas-cowboys-2017-8-4,houston-texans-vs-carolina-panthers-2017-8-9,green-bay-packers-vs-minnesota-vikings-2017-10-15,minnesota-vikings-vs-buffalo-bills-2017-8-10,cleveland-browns-vs-houston-texans-2017-10-15,atlanta-falcons-vs-miami-dolphins-2017-8-10,detroit-lions-vs-new-orleans-saints-2017-10-15,miami-dolphins-vs-atlanta-falcons-2017-10-15,new-england-patriots-vs-new-york-jets-2017-10-15,chicago-bears-vs-baltimore-ravens-2017-10-15,san-francisco-49ers-vs-washington-redskins-2017-10-15,washington-redskins-vs-baltimore-ravens-2017-8-10,jacksonville-jaguars-vs-new-england-patriots-2017-8-10,denver-broncos-vs-chicago-bears-2017-8-11,new-orleans-saints-vs-cleveland-browns-2017-8-11,philadelphia-eagles-vs-green-bay-packers-2017-8-11,pittsburgh-steelers-vs-new-york-giants-2017-8-11,tampa-bay-buccaneers-vs-cincinnati-bengals-2017-8-11,san-francisco-49ers-vs-kansas-city-chiefs-2017-8-12,tennessee-titans-vs-new-york-jets-2017-8-12,dallas-cowboys-vs-los-angeles-rams-2017-8-13,oakland-raiders-vs-arizona-cardinals-2017-8-13,detroit-lions-vs-indianapolis-colts-2017-8-13,seattle-seahawks-vs-los-angeles-chargers-2017-8-14,buffalo-bills-vs-philadelphia-eagles-2017-8-17,baltimore-ravens-vs-miami-dolphins-2017-8-17,tampa-bay-buccaneers-vs-jacksonville-jaguars-2017-8-18,minnesota-vikings-vs-seattle-seahawks-2017-8-19,carolina-panthers-vs-tennessee-titans-2017-8-19,kansas-city-chiefs-vs-cincinnati-bengals-2017-8-19,indianapolis-colts-vs-dallas-cowboys-2017-8-19,green-bay-packers-vs-washington-redskins-2017-8-19,new-york-jets-vs-detroit-lions-2017-8-19,new-england-patriots-vs-houston-texans-2017-8-20,los-angeles-rams-vs-oakland-raiders-2017-8-20,denver-broncos-vs-san-francisco-49ers-2017-8-20,chicago-bears-vs-arizona-cardinals-2017-8-20,atlanta-falcons-vs-pittsburgh-steelers-2017-8-20,new-orleans-saints-vs-los-angeles-chargers-2017-8-21,new-york-giants-vs-cleveland-browns-2017-8-22,miami-dolphins-vs-philadelphia-eagles-2017-8-24,carolina-panthers-vs-jacksonville-jaguars-2017-8-24,new-england-patriots-vs-detroit-lions-2017-8-25,kansas-city-chiefs-vs-seattle-seahawks-2017-8-26,buffalo-bills-vs-baltimore-ravens-2017-8-26,arizona-cardinals-vs-atlanta-falcons-2017-8-26,new-york-jets-vs-new-york-giants-2017-8-26,cleveland-browns-vs-tampa-bay-buccaneers-2017-8-26,indianapolis-colts-vs-pittsburgh-steelers-2017-8-26,houston-texans-vs-new-orleans-saints-2017-8-27,los-angeles-chargers-vs-los-angeles-rams-2017-8-27,oakland-raiders-vs-dallas-cowboys-2017-8-27,green-bay-packers-vs-denver-broncos-2017-8-27,chicago-bears-vs-tennessee-titans-2017-8-27,cincinnati-bengals-vs-washington-redskins-2017-8-27,san-francisco-49ers-vs-minnesota-vikings-2017-8-28,cincinnati-bengals-vs-indianapolis-colts-2017-8-31,los-angeles-rams-vs-green-bay-packers-2017-8-31,detroit-lions-vs-buffalo-bills-2017-8-31,jacksonville-jaguars-vs-atlanta-falcons-2017-8-31,philadelphia-eagles-vs-new-york-jets-2017-8-31,new-york-giants-vs-new-england-patriots-2017-8-31,pittsburgh-steelers-vs-carolina-panthers-2017-8-31,washington-redskins-vs-tampa-bay-buccaneers-2017-8-31,miami-dolphins-vs-minnesota-vikings-2017-9-1,cleveland-browns-vs-chicago-bears-2017-9-1,baltimore-ravens-vs-new-orleans-saints-2017-9-1,dallas-cowboys-vs-houston-texans-2017-9-1,tennessee-titans-vs-kansas-city-chiefs-2017-9-1,arizona-cardinals-vs-denver-broncos-2017-9-1,los-angeles-chargers-vs-san-francisco-49ers-2017-9-1,seattle-seahawks-vs-oakland-raiders-2017-9-1,pittsburgh-steelers-vs-detroit-lions-2017-10-29,denver-broncos-vs-kansas-city-chiefs-2017-10-30,buffalo-bills-vs-new-york-jets-2017-11-2,tampa-bay-buccaneers-vs-new-orleans-saints-2017-11-5,baltimore-ravens-vs-tennessee-titans-2017-11-5,los-angeles-rams-vs-new-york-giants-2017-11-5,cincinnati-bengals-vs-jacksonville-jaguars-2017-11-5,indianapolis-colts-vs-houston-texans-2017-11-5,atlanta-falcons-vs-carolina-panthers-2017-11-5,denver-broncos-vs-philadelphia-eagles-2017-11-5,arizona-cardinals-vs-san-francisco-49ers-2017-11-5,washington-redskins-vs-seattle-seahawks-2017-11-5,kansas-city-chiefs-vs-dallas-cowboys-2017-11-5,oakland-raiders-vs-miami-dolphins-2017-11-5,detroit-lions-vs-green-bay-packers-2017-11-6,seattle-seahawks-vs-arizona-cardinals-2017-11-9,pittsburgh-steelers-vs-indianapolis-colts-2017-11-12,minnesota-vikings-vs-washington-redskins-2017-11-12,los-angeles-chargers-vs-jacksonville-jaguars-2017-11-12,new-orleans-saints-vs-buffalo-bills-2017-11-12,green-bay-packers-vs-chicago-bears-2017-11-12,cincinnati-bengals-vs-tennessee-titans-2017-11-12,new-york-jets-vs-tampa-bay-buccaneers-2017-11-12,cleveland-browns-vs-detroit-lions-2017-11-12,houston-texans-vs-los-angeles-rams-2017-11-12,new-york-giants-vs-san-francisco-49ers-2017-11-12,dallas-cowboys-vs-atlanta-falcons-2017-11-12,new-england-patriots-vs-denver-broncos-2017-11-12,miami-dolphins-vs-carolina-panthers-2017-11-13,tennessee-titans-vs-pittsburgh-steelers-2017-11-16,baltimore-ravens-vs-green-bay-packers-2017-11-19,arizona-cardinals-vs-houston-texans-2017-11-19,tampa-bay-buccaneers-vs-miami-dolphins-2017-11-19,washington-redskins-vs-new-orleans-saints-2017-11-19,jacksonville-jaguars-vs-cleveland-browns-2017-11-19,detroit-lions-vs-chicago-bears-2017-11-19,los-angeles-rams-vs-minnesota-vikings-2017-11-19,kansas-city-chiefs-vs-new-york-giants-2017-11-19,buffalo-bills-vs-los-angeles-chargers-2017-11-19,new-england-patriots-vs-oakland-raiders-2017-11-19,cincinnati-bengals-vs-denver-broncos-2017-11-19,philadelphia-eagles-vs-dallas-cowboys-2017-11-19,atlanta-falcons-vs-seattle-seahawks-2017-11-20,minnesota-vikings-vs-detroit-lions-2017-11-23,los-angeles-chargers-vs-dallas-cowboys-2017-11-23,new-york-giants-vs-washington-redskins-2017-11-23,tennessee-titans-vs-indianapolis-colts-2017-11-26,carolina-panthers-vs-new-york-jets-2017-11-26,cleveland-browns-vs-cincinnati-bengals-2017-11-26,tampa-bay-buccaneers-vs-atlanta-falcons-2017-11-26,miami-dolphins-vs-new-england-patriots-2017-11-26,buffalo-bills-vs-kansas-city-chiefs-2017-11-26,chicago-bears-vs-philadelphia-eagles-2017-11-26,new-orleans-saints-vs-los-angeles-rams-2017-11-26,seattle-seahawks-vs-san-francisco-49ers-2017-11-26,jacksonville-jaguars-vs-arizona-cardinals-2017-11-26,denver-broncos-vs-oakland-raiders-2017-11-26,green-bay-packers-vs-pittsburgh-steelers-2017-11-26,houston-texans-vs-baltimore-ravens-2017-11-27,washington-redskins-vs-dallas-cowboys-2017-11-30,tampa-bay-buccaneers-vs-green-bay-packers-2017-12-3,minnesota-vikings-vs-atlanta-falcons-2017-12-3,san-francisco-49ers-vs-chicago-bears-2017-12-3,detroit-lions-vs-baltimore-ravens-2017-12-3,denver-broncos-vs-miami-dolphins-2017-12-3,indianapolis-colts-vs-jacksonville-jaguars-2017-12-3,carolina-panthers-vs-new-orleans-saints-2017-12-3,houston-texans-vs-tennessee-titans-2017-12-3,kansas-city-chiefs-vs-new-york-jets-2017-12-3,new-england-patriots-vs-buffalo-bills-2017-12-3,cleveland-browns-vs-los-angeles-chargers-2017-12-3,los-angeles-rams-vs-arizona-cardinals-2017-12-3,new-york-giants-vs-oakland-raiders-2017-12-3,philadelphia-eagles-vs-seattle-seahawks-2017-12-3,pittsburgh-steelers-vs-cincinnati-bengals-2017-12-4,new-orleans-saints-vs-atlanta-falcons-2017-12-7,oakland-raiders-vs-kansas-city-chiefs-2017-12-10,san-francisco-49ers-vs-houston-texans-2017-12-10,minnesota-vikings-vs-carolina-panthers-2017-12-10,chicago-bears-vs-cincinnati-bengals-2017-12-10,green-bay-packers-vs-cleveland-browns-2017-12-10,detroit-lions-vs-tampa-bay-buccaneers-2017-12-10,indianapolis-colts-vs-buffalo-bills-2017-12-10,seattle-seahawks-vs-jacksonville-jaguars-2017-12-10,washington-redskins-vs-los-angeles-chargers-2017-12-10,tennessee-titans-vs-arizona-cardinals-2017-12-10,new-york-jets-vs-denver-broncos-2017-12-10,dallas-cowboys-vs-new-york-giants-2017-12-10,philadelphia-eagles-vs-los-angeles-rams-2017-12-10,baltimore-ravens-vs-pittsburgh-steelers-2017-12-10,new-england-patriots-vs-miami-dolphins-2017-12-11,denver-broncos-vs-indianapolis-colts-2017-12-14,chicago-bears-vs-detroit-lions-2017-12-16,los-angeles-chargers-vs-kansas-city-chiefs-2017-12-16,philadelphia-eagles-vs-new-york-giants-2017-12-17,cincinnati-bengals-vs-minnesota-vikings-2017-12-17,houston-texans-vs-jacksonville-jaguars-2017-12-17,arizona-cardinals-vs-washington-redskins-2017-12-17,new-york-jets-vs-new-orleans-saints-2017-12-17,miami-dolphins-vs-buffalo-bills-2017-12-17,green-bay-packers-vs-carolina-panthers-2017-12-17,baltimore-ravens-vs-cleveland-browns-2017-12-17,los-angeles-rams-vs-seattle-seahawks-2017-12-17,new-england-patriots-vs-pittsburgh-steelers-2017-12-17,tennessee-titans-vs-san-francisco-49ers-2017-12-17,dallas-cowboys-vs-oakland-raiders-2017-12-17,atlanta-falcons-vs-tampa-bay-buccaneers-2017-12-18,indianapolis-colts-vs-baltimore-ravens-2017-12-23,minnesota-vikings-vs-green-bay-packers-2017-12-23,cleveland-browns-vs-chicago-bears-2017-12-24,atlanta-falcons-vs-new-orleans-saints-2017-12-24,denver-broncos-vs-washington-redskins-2017-12-24,tampa-bay-buccaneers-vs-carolina-panthers-2017-12-24,miami-dolphins-vs-kansas-city-chiefs-2017-12-24,los-angeles-rams-vs-tennessee-titans-2017-12-24,los-angeles-chargers-vs-new-york-jets-2017-12-24,detroit-lions-vs-cincinnati-bengals-2017-12-24,buffalo-bills-vs-new-england-patriots-2017-12-24,jacksonville-jaguars-vs-san-francisco-49ers-2017-12-24,new-york-giants-vs-arizona-cardinals-2017-12-24,seattle-seahawks-vs-dallas-cowboys-2017-12-24,pittsburgh-steelers-vs-houston-texans-2017-12-25,oakland-raiders-vs-philadelphia-eagles-2017-12-25,washington-redskins-vs-new-york-giants-2017-12-31,new-york-jets-vs-new-england-patriots-2017-12-31,carolina-panthers-vs-atlanta-falcons-2017-12-31,houston-texans-vs-indianapolis-colts-2017-12-31,cleveland-browns-vs-pittsburgh-steelers-2017-12-31,green-bay-packers-vs-detroit-lions-2017-12-31,dallas-cowboys-vs-philadelphia-eagles-2017-12-31,chicago-bears-vs-minnesota-vikings-2017-12-31,buffalo-bills-vs-miami-dolphins-2017-12-31,jacksonville-jaguars-vs-tennessee-titans-2017-12-31,cincinnati-bengals-vs-baltimore-ravens-2017-12-31,new-orleans-saints-vs-tampa-bay-buccaneers-2017-12-31,oakland-raiders-vs-los-angeles-chargers-2017-12-31,san-francisco-49ers-vs-los-angeles-rams-2017-12-31,arizona-cardinals-vs-seattle-seahawks-2017-12-31,kansas-city-chiefs-vs-denver-broncos-2017-12-31,afc-east,afc-north,afc-south,nfc-east,nfc-north,nfc-south,afc-west,nfc-west,night-train-lane,roger-goodell,nfl-history,chris-berman,nfl-playoffs,monday-night-football,ed-hochuli,gene-upshaw-nflpa,pro-bowl,nfl-scouting-combine,nfl-free-agency,nfl-rumors,nfl-salary-cap,nfl-predictions,nflpa,nfl-training-camp,2009-nfl-trade-deadline,2009-nfl-combine,2010-nfl-trade-deadline,mock-drafts,retired-nfl,nfl-power-rankings,nfl-picks,nfl-playoff-scenarios,nfl-playoff-predictions,2011-nfl-trade-deadline,2012-nfl-trade-deadline,2013-nfl-trade-deadline,nfl-trade-rumors,nfl-free-agency-2011,super-bowl-2012,hugeupside,nfl1000,nfl-odds-betting,nfl-free-agent,2014-nfl-combine,2014-nfl-draft,2014-nfl-mock-draft,2014-nfl-playoffs,2014-nfl-trade-deadline,2014-pro-bowl,2015-pro-bowl,2015-super-bowl,2015-nfl-draft,2015-nfl-combine,2015-nfl-mock-draft,2015-nfl-trade-deadline,2015-nfl-playoffs,nfc,OBJ-x-Drake,Follow-the-NFL-Draft-Shakeup,Rams-Trade-for-Number-1-Pick,Eagles-Trade-for-Number-2-Pick,laremy-tunsil-saga,nfl-twitter-account-hacked,nfl-says-goodbye-to-buddy-ryan,vick-reaction,afc,nfl-hall-of-fame,2016-nfl-hof-game,hard-knocks,2016-nfl-preseason,shawn-oakman,chris-canty,jack-allen,will-hill,avery-patterson,christo-bilukidi,dj-roberts,dexter-moody,marrio-norman,jeff-scott,lakendrick-ross,dwayne-bowe,brian-hartline,randy-starks,tim-smith,scott-solomon,johnny-manziel,mike-pettine,ryan-lee,kyle-auffray,michael-vick,heath-miller,matt-spaeth,shaun-suisham,clifton-geathers,garrett-hartley,will-allen,kaycee-ike,deion-belue,jawan-jamison,antrel-rolle,will-montgomery,tana-patrick,tayo-fabuluje,josh-wilson,braxston-cave,travis-lewis,phillip-hunt,reese-wiggins,sean-richardson,mike-neal,alonzo-harris,chase-ford,travis-partridge,andy-cruse,tyrone-walker,mike-mohamed,chris-polk,sam-longo,tim-cornett,lance-louis,todd-herremans,chad-anderson,tyler-hoover,cameron-white,jonathan-newsome,vick-ballard,eric-pike,kameron-jackson,nnamdi-obukwelu,jonathon-sharpe,eric-thomas,fn-lutz,nukeese-richardson,toby-gerhart,trevor-gillette,brandon-wimberly,sammie-hill,jamon-meredith,william-moore,allen-bradford,obrien-schofield,phillip-adams,matt-yoklic,jabin-sambrano,theo-agnew,jerricho-cotchery,dwan-edwards,colin-cole,richie-brockel,phillipkeith-manley,anthony-morales,mike-mcglynn,mike-golic,marcus-thompson,jorvorskie-lane,tim-jennings,jeremiah-warren,aaron-burks,henry-melton,steven-jenkins,ryne-giddins,mark-joyce,james-ruffin,tj-fatinikun,kyle-brindza,andre-fluellen,michael-carter,anthony-dixon,marcus-thigpen,bryce-brown,xavius-boyd,caleb-holley,kamaal-mcilwain,derek-brim,damien-jacobs,jason-fox,lamichael-james,tevin-mims,tariq-edwards,rantavious-wooten,andrew-wilson,zack-bowman,steven-baker,evan-finkenberg,ryan-rau,bradley-fletcher,eric-martin,scott-chandler,eathyn-manumaleuna,lt-tuipulotu,wilson-van-hooser,calvin-pace,willie-colon,chris-owusu,jaiquawn-jarrett,zac-stacy,andrew-furney,brandon-meriweather,george-selvie,trumaine-mcbride,craig-dahl,james-gayle,jayron-hosley,adam-gress,preston-parker,dallas-reynolds,damontre-moore,kyle-sebetic,danny-mccray,marvin-robinson,jeremy-mincey,tyler-clutts,joseph-randle,evan-wilson,glasco-martin,dartwan-bush,dallas-walker,demeco-ryans,brad-jones,miles-austin,riley-cooper,brandon-bair,john-fulton,seyi-ajirotutu,jerome-couplin,quron-pratt,anthony-mccoy,jackson-jeffcoat,justin-rogers,quandon-christian,jr-carr,stephen-campbell,jake-mcdonough,kyshoen-jarrett,owen-daniels,james-casey,louis-vasquez,mitch-ewald,josh-bush,omar-bolden,curtis-marsh,cody-larsen,ben-grubbs,jason-avant,paul-fanaika,jairus-campbell,deon-anthony,ryan-mckee,curtis-lofton,larry-asante,roy-helu,jeremy-deering,jansen-watson,rahsaan-vaughn,karl-williams,jacoby-jones,mike-nolan,mike-scifres,johnnie-troutman,micah-hatfield,dj-johnson,kyle-miller,cordarro-law,khalil-wilkes,chase-tenpenny,lamarr-woodley,lequan-lewis,kadeem-williams,derrell-johnson,matt-daniels,cj-akins,tre-mason,michael-philipp,morgan-breslin,tarvaris-jackson,fred-jackson,cary-williams,demarcus-dobbs,ronald-johnson,clint-gresham,andru-pulu,brandon-denmark,morrell-presley,thomas-wolfe,nfl-honors-september-11,mnf-live-coverage,tnf-live-coverage,snf-live-coverage,sunday-nfl-live-coverage,fakebrady,nfl-icymi,nfl-reactions,cities,future-nfl-stars,nfl-draft,brady-deflategate-suspension-reinstated,br-nfl-features,falcons-vs-buccaneers-11-3-2016,bills-vs-seahawks-11-7-2016,broncos-vs-raiders-11-6-2016,ravens-vs-browns-11-10-2016,bengals-vs-giants-11-14-2016,seahawks-vs-patriots-11-13-2016,nfl-salute-to-service,saints-vs-panthers-11-17-2016,texans-vs-raiders-11-21-2016,redskins-vs-packers-11-20-2016,mnf-eagles-vs-packers-11-28-2016,chiefs-vs-broncos-11-27-2016,redskins-vs-cowboys-11-24-2016,steelers-vs-colts-11-24-2016,vikings-vs-cowboys-12-1-2016,panthers-vs-seahawks-12-4-2016,colts-vs-jets-12-5-2016,cleat-week,chiefs-vs-raiders-12-8-2016,cowboys-vs-giants-12-11-2016-snf,ravens-vs-patriots-12-12-2016,nfl-playoff-picture,rams-vs-seahawks-12-15-2016,bucs-vs-cowboys-12-15-2016,panthers-vs-redskins-12-15-2016,bucs-vs-cowboys-12-18-2016,panthers-vs-redskins-12-18-2016,panthers-vs-redskins-12-19-2016,dolphins-vs-jets-12-17-2016,2017-nfl-pro-bowl,nfl-coaching-carousel,super-bowl-opening-night,super-bowl-li-reads,super-bowl-reactions,2017-pro-football-hof-class,reaction-to-nfl-awards,sb-li-halftime-show,sb-li-commercials,super-bowl,super-bowl-li-mvp,super-bowl-li,super-bowl-buzz,john-ross-breaks-40-record,myles-garrett-wows-at-combine,garoppolo-goodbye-hoax,demarcus-ware-retires,marshawn-agrees-to-raiders-contract,aaron-hernandez-commits-suicide,nfl-injuries,nfl-highlights,fantasy-football,adrian-peterson-signs-with-saints,bills-fire-gm-whaley,tom-brady-concussion-,vick,vance-joseph,anthony-lynn,dirk-koetter,todd-bowles,doug-pederson,dan-quinn,derek-carr-gets-paid,panthers-fire-gettleman,oj-simpson-parole-hearing,2017-nfl-first-look,ezekiel-elliott-suspended,bucs-cut-roberto-aguayo,chiefs-vs-seahawks-2017-8-25,elliott-can-play-again,nfl-cleat-heat,nest-stream,insane-nfl-week-3-finishes,demaurice-smith,fanatics-nfl-links-depot,trubisky-debut-reaction,nfl-trade-deadline-2017.json"},"href":"http://api.bleacherreport.com/api/v1/tags/nfl.json","display_name":"NFL","color2″:"D70C08″,"color1″:"003369″},"fantasy-football":{"unique_name":"fantasy-football","type":"Topic","tickets_link":null,"team_color":null,"tag_id":2390,"site":"NFL","short_name":"Fantasy","logo":"fantasy_football.png","links":{"parent":"http://api.bleacherreport.com/api/v1/tags/nfl.json","children":"http://api.bleacherreport.com/api/v1/tags/fantasy-football-draft-tips.json"},"href":"http://api.bleacherreport.com/api/v1/tags/fantasy-football.json","display_name":"Fantasy Football","color2″:"D70C08″,"color1″:"003369″},"fantasy":{"unique_name":"fantasy","type":"Topic","tickets_link":null,"team_color":null,"tag_id":7020,"site":null,"short_name":"","logo":"fantasy.png","links":{"parent":null,"children":"http://api.bleacherreport.com/api/v1/tags/fantasy-sports.json"},"href":"http://api.bleacherreport.com/api/v1/tags/fantasy.json","display_name":"Fantasy","color2″:null,"color1″:null},"marcedes-lewis":{"unique_name":"marcedes-lewis","type":"Person","tickets_link":null,"team_color":"006778″,"tag_id":10233,"site":null,"short_name":"Marcedes Lewis","logo":"marcedes_lewis.png","links":{"parent":"http://api.bleacherreport.com/api/v1/tags/jacksonville-jaguars.json","children":null},"href":"http://api.bleacherreport.com/api/v1/tags/marcedes-lewis.json","display_name":"Marcedes Lewis","color2″:"","color1″:""},"marquise-goodwin":{"unique_name":"marquise-goodwin","type":"Person","tickets_link":null,"team_color":"AF1E2C","tag_id":19401,"site":null,"short_name":null,"logo":"marquise_goodwin.png","links":{"parent":"http://api.bleacherreport.com/api/v1/tags/san-francisco-49ers.json","children":null},"href":"http://api.bleacherreport.com/api/v1/tags/marquise-goodwin.json","display_name":"Marquise Goodwin","color2″:"","color1″:""},"blake-bortles":{"unique_name":"blake-bortles","type":"Person","tickets_link":null,"team_color":"006778″,"tag_id":81697,"site":null,"short_name":"Blake Bortles","logo":null,"links":{"parent":"http://api.bleacherreport.com/api/v1/tags/jacksonville-jaguars.json","children":null},"href":"http://api.bleacherreport.com/api/v1/tags/blake-bortles.json","display_name":"Blake Bortles","color2″:"","color1″:""},"jamaal-williams":{"unique_name":"jamaal-williams","type":"Person","tickets_link":null,"team_color":"203731″,"tag_id":96958,"site":null,"short_name":"Jamaal Williams","logo":null,"links":{"parent":"http://api.bleacherreport.com/api/v1/tags/green-bay-packers.json","children":null},"href":"http://api.bleacherreport.com/api/v1/tags/jamaal-williams.json","display_name":"Jamaal Williams","color2″:"ffffff","color1″:"111f4d"},"bass-pro-start-em-sit-em":{"unique_name":"bass-pro-start-em-sit-em","type":"Editorial","tickets_link":null,"team_color":null,"tag_id":100940,"site":null,"short_name":"Bass Start Sit","logo":null,"links":{"parent":null,"children":null},"href":"http://api.bleacherreport.com/api/v1/tags/bass-pro-start-em-sit-em.json","display_name":"Bass Pro Start Em Sit Em","color2″:"","color1″:""}},"template":{"html":{"className":"no-js","lang":"en"},"title":"Week 11 Waiver Wire: Projecting Top Fantasy Football Adds and Drops | Bleacher Report","meta_tags":{"aol-te-auth":"1c424580-0f86-4d9b-88b2-bc8c0d029d4c","blitz":"mu-6e4ce5cd-57f20d11-7c0ecee9-d55c79e2″,"msvalidate.01″:"7A63840181953B2A5A1FEA25FB45A991″,"robots":"NOODP,NOYDIR","verify-v1″:"+Ntj422Jc4V03qgBqLYbF3LMvrursV0X2btn2Zoqn9w=","description":"The fantasy football waiver wire has a predictable feel to it in Week 11. That isn't a bad thing, by the way. The weekly New England Patriots back to grab is Rex Burkhead, who could have an explosive few weeks right when fantasy owners need them…","keywords":"NFL, Fantasy Football, Fantasy, Marcedes Lewis, Marquise Goodwin, Blake Bortles, Jamaal Williams, Bass Pro Start Em Sit Em","viewport":"width=device-width, initial-scale=1″,"fb:app_id":"135174055162″,"al:iphone:url":"teamstream://article/bleacherreport.com/articles/2744184-week-11-waiver-wire-projecting-top-fantasy-football-adds-and-drops","al:iphone:app_store_id":"418075935″,"al:iphone:app_name":"Bleacher Report","al:ipad:url":"teamstream://article/bleacherreport.com/articles/2744184-week-11-waiver-wire-projecting-top-fantasy-football-adds-and-drops","al:ipad:app_store_id":"484725748″,"al:ipad:app_name":"Bleacher Report","al:android:url":"http://bleacherreport.com/articles/2744184-week-11-waiver-wire-projecting-top-fantasy-football-adds-and-drops","al:android:app_name":"Bleacher Report","al:android:package":"com.bleacherreport.android.teamstream","al:web:url":"http://bleacherreport.com/articles/2744184-week-11-waiver-wire-projecting-top-fantasy-football-adds-and-drops","og:site_name":"Bleacher Report","og:locale":"en_US","p:domain_verify":"0c768466449ebb550411234d6d4ffc30″,"theme-color":"#000″,"twitter:app:name:iphone":"Bleacher Report","twitter:app:id:iphone":"418075935″,"twitter:app:name:ipad":"Bleacher Report","twitter:app:id:ipad":"484725748″,"twitter:app:name:googleplay":"Bleacher Report","twitter:app:id:googleplay":"com.bleacherreport.android.teamstream","twitter:widgets:new-embed-design":"on","twitter:site":"@bleacherreport","article:publisher":"http://www.facebook.com/bleacherreport","author":"Chris Roling","og:description":"The fantasy football waiver wire has a predictable feel to it in Week 11. That isn't a bad thing, by the way. The weekly New England Patriots back to grab is Rex Burkhead, who could have an explosive few weeks right when fantasy owners need them…","og:image":"https://img.bleacherreport.net/img/images/photos/003/707/726/hi-res-03b6bceb193e4be474961995c625719c_crop_exact.jpg?w=1200&h=1200&q=75″,"og:title":"Week 11 Waiver Wire: Projecting Top Fantasy Football Adds and Drops","og:type":"article","og:url":"http://bleacherreport.com/articles/2744184-week-11-waiver-wire-projecting-top-fantasy-football-adds-and-drops","pubdate":"2017-11-14T11:00:00-05:00″,"thumbnail":"https://img.bleacherreport.net/img/images/photos/003/707/726/hi-res-03b6bceb193e4be474961995c625719c_crop_exact.jpg?w=1200&h=1200&q=75″,"twitter:app:url:googleplay":"http://bleacherreport.com/articles/2744184-week-11-waiver-wire-projecting-top-fantasy-football-adds-and-drops","twitter:app:url:ipad":"teamstream://article/bleacherreport.com/articles/2744184-week-11-waiver-wire-projecting-top-fantasy-football-adds-and-drops","twitter:app:url:iphone":"teamstream://article/bleacherreport.com/articles/2744184-week-11-waiver-wire-projecting-top-fantasy-football-adds-and-drops","twitter:card":"summary_large_image","twitter:description":"The fantasy football waiver wire has a predictable feel to it in Week 11. That isn't a bad thing, by the way. The weekly New England Patriots back to grab is Rex Burkhead, who could have an explosive few weeks right when fantasy owners need them…","twitter:image":"https://img.bleacherreport.net/img/images/photos/003/707/726/hi-res-03b6bceb193e4be474961995c625719c_crop_exact.jpg?w=1200&h=1200&q=75″,"twitter:title":"Week 11 Waiver Wire: Projecting Top Fantasy Football Adds and Drops","twitter:url":"http://bleacherreport.com/articles/2744184-week-11-waiver-wire-projecting-top-fantasy-football-adds-and-drops"},"scripts":[{"key":"analytics-chartbeat-top","content":"ntvar _sf_startpt = (new Date()).getTime()ntvar _sf_async_config = _sf_async_config || {};nt_sf_async_config.domain = "bleacherreport.com";nt_sf_async_config.uid = 45648;nt_sf_async_config.path = "/";ntvar _cbm = _cbm || [];nt_cbm.push(["readyForTesting", true]);n"},{"key":"schema.org","content":"{"@context":"http://schema.org","@type":"NewsArticle","keywords":"NFL,Fantasy_Football,Fantasy,Marcedes_Lewis,Marquise_Goodwin,Blake_Bortles,Jamaal_Williams,Bass_Pro_Start_Em_Sit_Em","isFamilyFriendly":true,"inLanguage":"English","mainEntityOfPage":"The fantasy football waiver wire has a predictable feel to it in Week 11. That isn't a bad thing, by the way. The weekly New England Patriots back to grab is Rex Burkhead, who could have an explosive few weeks right when fantasy owners need them…","headline":"Week 11 Waiver Wire: Projecting Top Fantasy Football Adds and Drops","thumbnailURL":"https://img.bleacherreport.net/img/images/photos/003/707/726/hi-res-03b6bceb193e4be474961995c625719c_crop_north.jpg?1510668024&w=630&h=420″,"image":{"type":"ImageObject","url":"https://img.bleacherreport.net/img/images/photos/003/707/726/hi-res-03b6bceb193e4be474961995c625719c_crop_north.jpg?1510668024&w=630&h=420″},"datePublished":"2017-11-14T11:00:00-05:00″,"dateModified":"2017-11-14T12:24:41-05:00″,"author":{"@type":"Person","name":"Chris Roling","jobTitle":"Featured Columnist"},"publisher":{"@type":"Organization","name":"Bleacher Report","url":"http://bleacherreport.com","logo":{"type":"ImageObject","url":"http://static-assets.bleacherreport.com/img/br_60_height.png","width":"80″,"height":"60″}},"description":"The fantasy football waiver wire has a predictable feel to it in Week 11. That isn't a bad thing, by the way. The weekly New England Patriots back to grab is Rex Burkhead, who could have an explosive few weeks right when fantasy owners need them…","about":"The fantasy football waiver wire has a predictable feel to it in Week 11. That isn't a bad thing, by the way. The weekly New England Patriots back to grab is Rex Burkhead, who could have an explosive few weeks right when fantasy owners need them…"}","type":"application/ld+json"},{"key":"twitter","src":"https://platform.twitter.com/widgets.js","async":true}],"styles":[{"href":"http://static-assets.bleacherreport.com/css/global.9f18179b28919e5206a94e249b50b837.css","key":"globalCSS","type":"text/css","rel":"stylesheet"},{"href":"http://static-assets.bleacherreport.com/css/atomic.5d983860ffb5a8adf8f22fa3ee46d201.css","key":"atomicCSS","type":"text/css","rel":"stylesheet"}],"links":[{"key":"manifest","rel":"manifest","href":"/manifest.json"},{"key":"safariMaskIcon","rel":"mask-icon","href":"/img/favicon/safariMaskIcon.svg","color":"#000000″},{"key":"appleTouchIcon","rel":"apple-touch-icon","sizes":"180×180″,"href":"/img/favicon/appleTouchIcon.png"},{"key":"icon32″,"rel":"icon","sizes":"32×32″,"href":"/img/favicon/favicon32.png"},{"key":"icon16″,"rel":"icon","sizes":"16×16″,"href":"/img/favicon/favicon16.png"},{"key":"ampLink","rel":"amphtml","href":"https://syndication.bleacherreport.com/amp/2744184-week-11-waiver-wire-projecting-top-fantasy-football-adds-and-drops.amp.html"},{"key":"androidLink","rel":"alternate","href":"android-app://com.bleacherreport.android.teamstream/http/bleacherreport.com/articles/2744184-week-11-waiver-wire-projecting-top-fantasy-football-adds-and-drops"},{"key":"androidTsLink","rel":"alternate","href":"android-app://com.bleacherreport.android.teamstream/teamstream/article/bleacherreport.com/articles/2744184-week-11-waiver-wire-projecting-top-fantasy-football-adds-and-drops"},{"key":"iosLink","rel":"alternate","href":"ios-app://418075935/http/bleacherreport.com/articles/2744184-week-11-waiver-wire-projecting-top-fantasy-football-adds-and-drops"},{"key":"canonicalLink","rel":"canonical","href":"http://bleacherreport.com/articles/2744184-week-11-waiver-wire-projecting-top-fantasy-football-adds-and-drops"},{"key":"oembedJSON","rel":"alternate","href":"http://bleacherreport.com/oembed?url=http%3A%2F%2Fbleacherreport.com%2Farticles%2F2744184-week-11-waiver-wire-projecting-top-fantasy-football-adds-and-drops","type":"application/json+oembed"},{"key":"oembedXML","rel":"alternate","href":"http://bleacherreport.com/oembed?url=http%3A%2F%2Fbleacherreport.com%2Farticles%2F2744184-week-11-waiver-wire-projecting-top-fantasy-football-adds-and-drops&format=xml","type":"application/xml+oembed"}]},"tracks":{},"ui":{"assetURL":"http://static-assets.bleacherreport.com","comments":true,"scrollPlay":true,"skinAd_exists":true,"teamStreamLoading":false,"teamStreamLimit":60,"topAd_exists":true,"trendingLimit":60,"userAgent":{"family":"Chrome","major":"58″,"minor":"0″,"patch":"3029″,"device":{"family":"Other","major":"0″,"minor":"0″,"patch":"0″},"os":{"family":"Mac OS X","major":"10″,"minor":"12″,"patch":"5″}},"videosInViewport":[],"bundleName":"bundle.a83cbbad8ebfad00bc5b.js","referrer":"http://www.bing.com/","hideGettyCopyright":false,"hideFooterLinks":false,"hidePrivacyNotice":false,"hideNav":false,"hideScores":false,"hideShare":false,"hide":{},"isEmbedded":false,"isFromCnn":false,"customBrowser":false,"isMobileDevice":false,"os":null,"isSettingCookie":false,"pageType":"article","currentPage":"2744184″,"url":"http://bleacherreport.com/articles/2744184″},"user":{"username":null,"type":"Anonymous","tags":["college-basketball","college-football","mlb","nba","nfl","world-football"],"roles":[],"profile_id":null,"phone":null,"permissions":[],"last_name":null,"id":null,"first_name":null,"facebook_id":null,"email":null,"devices":[],"country":"US","siteLocale":"USA","trackingId":"39fc4e24-6378-4da1-a069-20ec45149fd4″}};
–>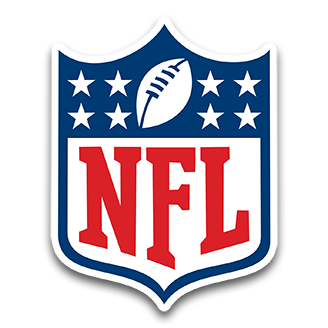 Jonathan Daniel/Getty Images
The fantasy football waiver wire has a predictable feel to it in Week 11. 
That isn't a bad thing, by the way. The weekly New England Patriots back to grab is Rex Burkhead, who could have an explosive few weeks right when fantasy owners need them. Wideout continues to offer the most depth of any spot and a few unexpected names keep shining at quarterback. 
As usual, running back is the hardest to nail down. But with guys like Austin Ekeler stealing snaps from guys like Melvin Gordon, no two owners will likely take the same path to victory the rest of the way this year. 
Before the action on the deadline really picks up, let's take a look at the top names to know. 
Week 11 Waiver-Wire Targets
C.J. Beathard, QB, SF (4 percent owned)
Blake Bortles, QB, JAX (31 percent owned) 
Case Keenum, QB, MIN (16 percent owned)
Austin Ekeler, RB, LAC (3 percent owned)
Rex Burkhead, RB, NE (10 percent owned)
Jamaal Williams, RB, GB ( 8 percent owned) 
Rod Smith, RB, DAL (26 percent owned) 
Chester Rogers, WR, IND (0 percent owned)
Brandon LaFell, WR, CIN (3 percent owned)
Marquise Goodwin, WR, SF (15 percent owned)
Dontrelle Inman, WR, CHI (1 percent owned)
Jermaine Gresham, TE, ARI (1 percent owned)
Garrett Celek, TE, SF (2 percent owned)
Marcedes Lewis, TE, JAX (3 percent owned) 
Blake Bortles, QB, JAX

John Raoux/Associated Press
It might be the strangest timeline possible when Jacksonville Jaguars quarterback Blake Bortles is a top name to know in the fantasy realm. 
That isn't to suggest owners have bought into the idea—they haven't based on the ownership percentage. Those who have, though, discovered weeks ago Bortles is a superb streaming option who can push a lineup to victory. 
Bortles has strung together three games in a row of 16 points or more and has eight double-digit performances, including a high of 27.56. Not exactly what onlookers might expect, but as sometimes is the case, Bortles is a good case study of the difference between on-field play and fantasy production. 
Here, we only care about the latter. Bortles has a nice supporting cast around him and sees plenty of chances thanks to his dominant defense. He's not going to stop being a reliable option now, especially with a Week 11 game against the Cleveland Browns up next. 
Jamaal Williams, RB, GB

Jeffrey Phelps/Associated Press
Misfortune for the Green Bay Packers in the backfield could lead to a few big games for owners who pounce on the right guy. 
At this point, Jamaal Williams might be the right guy. 
Williams took over as the lead back for the Packers in Week 10 after Aaron Jones went down and Ty Montgomery struggled to stay on the field. He finished with 7.4 points on 20 carries for 67 yards. 
While not the most encouraging line, he now has seven or more points in two games, which should continue if the other guys around him can't go. Zach Kruse of Packers Wire had a fitting description for him: 
Zach Kruse @zachkruse2

I remember calling Jamaal Williams a "chainsaw with legs" while watching him at BYU. Ripped through the Bears there.
Keep in mind, too, Williams did his damage on a week with zero preparation as the starter and against the strong front seven of the Chicago Bears. 
Even if guys around him get healthy, Williams should see plenty of chances as the coaches look to put the best players on the field. 
Marquise Goodwin, WR, SF

Chris Szagola/Associated Press
Again, 2017 is odd—a weapon from the reeling San Francisco 49ers can really help owners right now. 
Said weapon is top wideout Marquise Goodwin, the No. 1 wideout for a 49ers team with few of them to begin with. 
Goodwin caught a touchdown in Week 10 on two targets. Perhaps more noteworthy is the fact he has now had eight or more targets in two of his past four outings. So not only is the usage there, his big-play ability means even his low-usage days could turn in nice fantasy production. 
The 49ers seem to have a bit of new life under the direction of quarterback C.J. Beathard, making Goodwin an interesting add. As noted, wideout is deep as is. But Goodwin has enough potential here to at least be considered by owners on all ends of the spectrum. 
Marcedes Lewis, TE, JAX

Stephen B. Morton/Associated Press
At this point, one of the best things owners can do at tight end is stream on an almost weekly basis thanks to the lack of consistent names at the position. 
Marcedes Lewis makes for an interesting option in Week 11. Bortles is hot and Lewis has five or more targets in each of his past two outings. He's been silent for most of the year, but a 24.2-point outburst in Week 3 at least suggests he's capable of big games. 
On paper, Lewis should be a gigantic part of the plan in Week 11 against the Browns, the team coughing up the third-most points on average to opposing tight ends, including 16.1 to Jesse James and 18.8 to Tyler Kroft. 
Lewis could be the latest in a long line of success stories against the Browns, so owners who want to gamble on a matchup know where to look. 
All scoring info, points-against info and ownership stats courtesy of Yahoo standard leagues. 

Source link