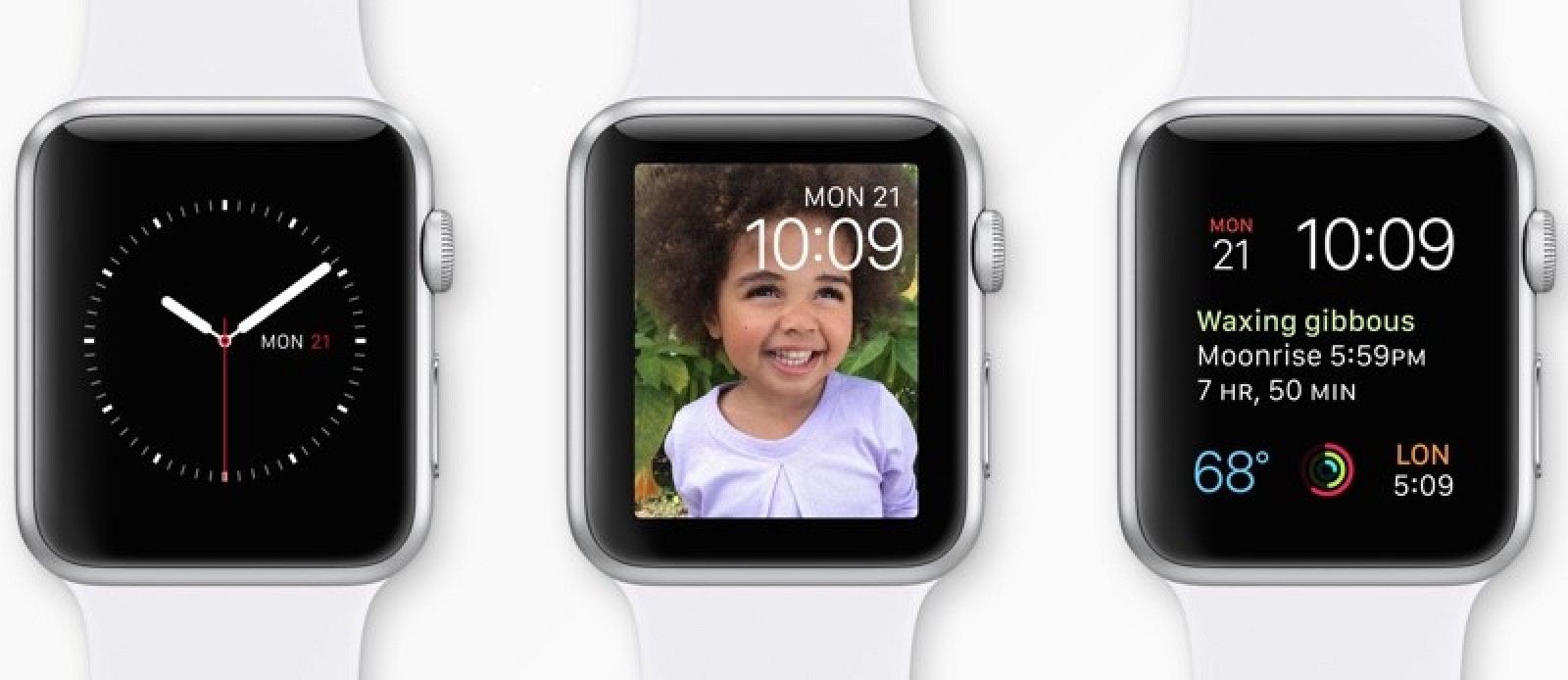 Apple may consider allowing third-party developers to create custom Apple Watch faces, if a line of code discovered in the latest watchOS beta is something that can happen.
Historically, Apple has resisted allowing third-party developers to create and publish custom watch faces for Apple Watch, and choose to add their stock options for clock faces in successive iterations of the device's operating system, such as the Siri and the kaleidoscope. see the faces entered in watchOS 4.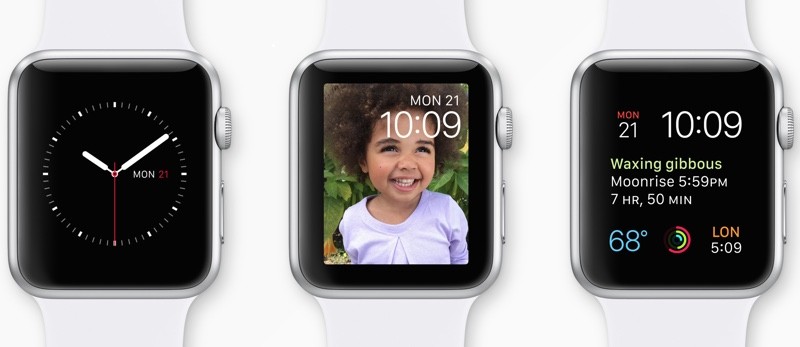 However, a watch message in watchOS 4.3.1 beta, unearthed by 9to5Mac suggests that Apple might be considering it in a future release of Apple Watch software. As part of its NanoTimeKit framework that gives developers access to view the components of the face, the beta version includes references to a currently inactive developer tool server that will likely allow communication with Xcode in macOS.
Within this portion of the code there is a registration message that says: "This is where the generation of sets of third-party face configurations would occur".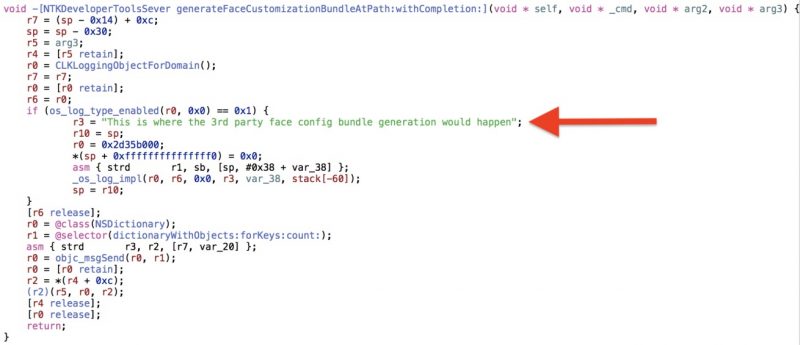 Image via 9to5Mac
It is not known if Apple decides to implement the missing feature for watchOS 5 or in a later version, but the mere mention of a third party the face configuration is likely to be a source of hope for anyone who craves additional customization beyond the existing color-adjustable stock options, personalized "photo" watch face, and third party surveillance complications that accompany it.
On the other hand, any hope of this type could be wrong given the traditional reluctance of Apple to open the most external aspects of their operating systems to third parties (such as blocking and home screens in iOS, for example). Apple imposes strict limits on the changes in the main elements of the interface due to the concern that they guarantee a high level of usability, stability and security, and it is difficult to imagine that the company leaves these principles aside.
It's worth noting that Apple tends to reject Apple Watch's third-party applications that closely duplicate existing features, according to its developer guidelines, although it remains uncertain whether the faces of the watches would fall under this provision. In any case, while Apple welcomes "creative ways of expressing time as an application interface," it does not currently allow applications to look like clock faces.
Meanwhile, rival smartwatch operating systems such as FitbitOS and Android Wear have allowed users to install third-party watch faces on their devices for some time, but the design and usability standard that is offered is very variable and is Apple is unlikely to warm up to the idea unless it can enforce a consistent means of quality control.
Apple is expected to release the fifth version of watchOS and iOS 12 at the Worldwide Developers Conference in June.