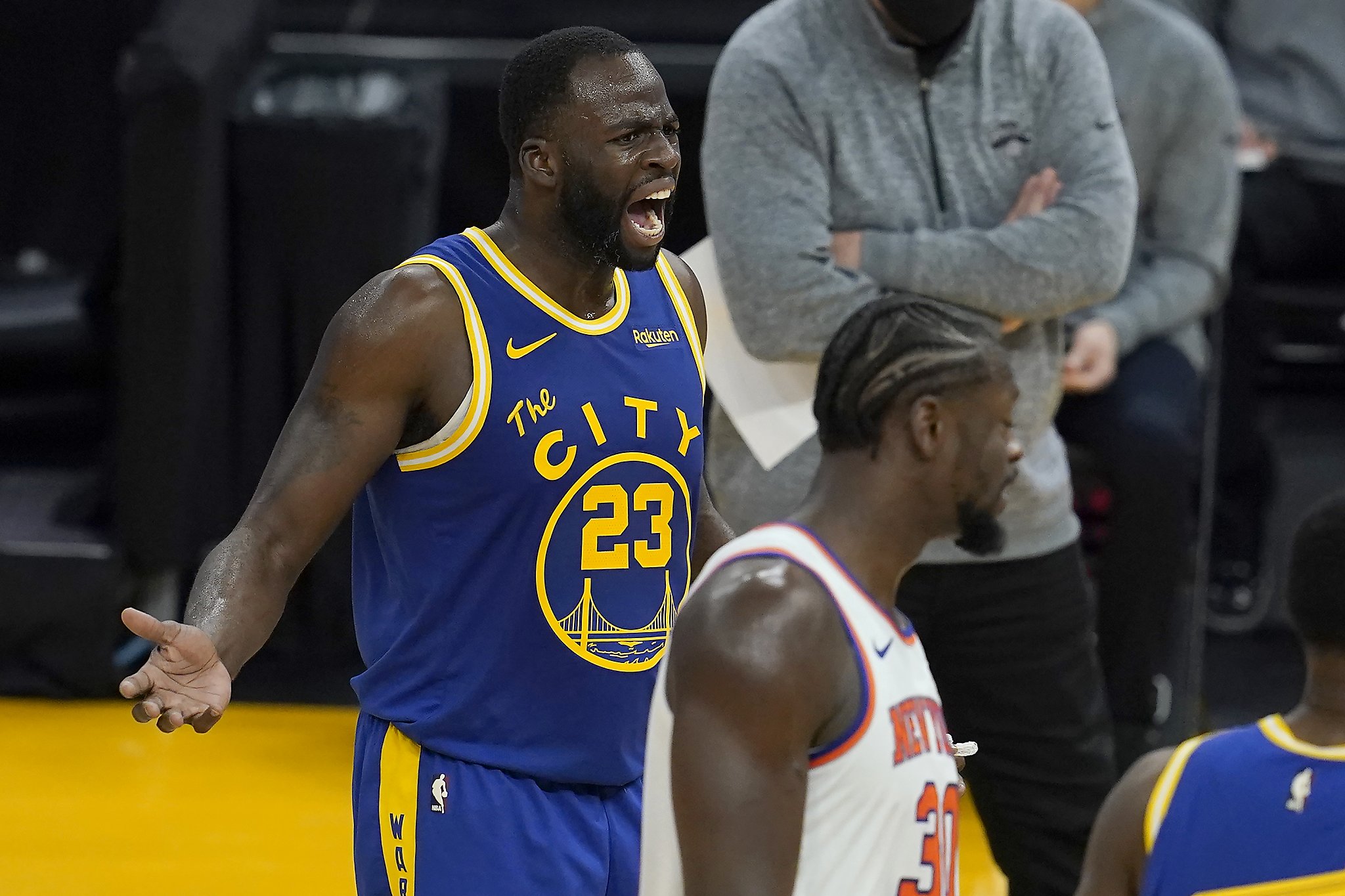 Warriors forward Drummond Green was fired late in the first half of the game on Thursday night against the Knicks.
With 1:04 left in the second quarter and Golden State trailing 60–55, Green, 30, appeared to yell at center James Wiseman when he was assessed a technical dishonesty. This was the second part of his game, which resulted in his immediate rejection.
As Green stepped toward the sideline, the Warriors' coach disputed the call, trying to explain that Green was talking to Wiseman – not the referee.
Drummond is fired upon James shouting …. his own partner, Seaman Man, does better

– Marquis Chris (@quese) January 22, 2021
With Green now Golden State will have to make up for his defensive intensity, playing ability and on-court instructions. In the 17 minutes before the throw, Green had three points and eight assists.
At halftime, the Warriors outscored the Knicks 63–57.
Connor Letternue enlisted the Warriors for the San Francisco Chronicle. Email: [email protected] Twitter: @Con_Chron