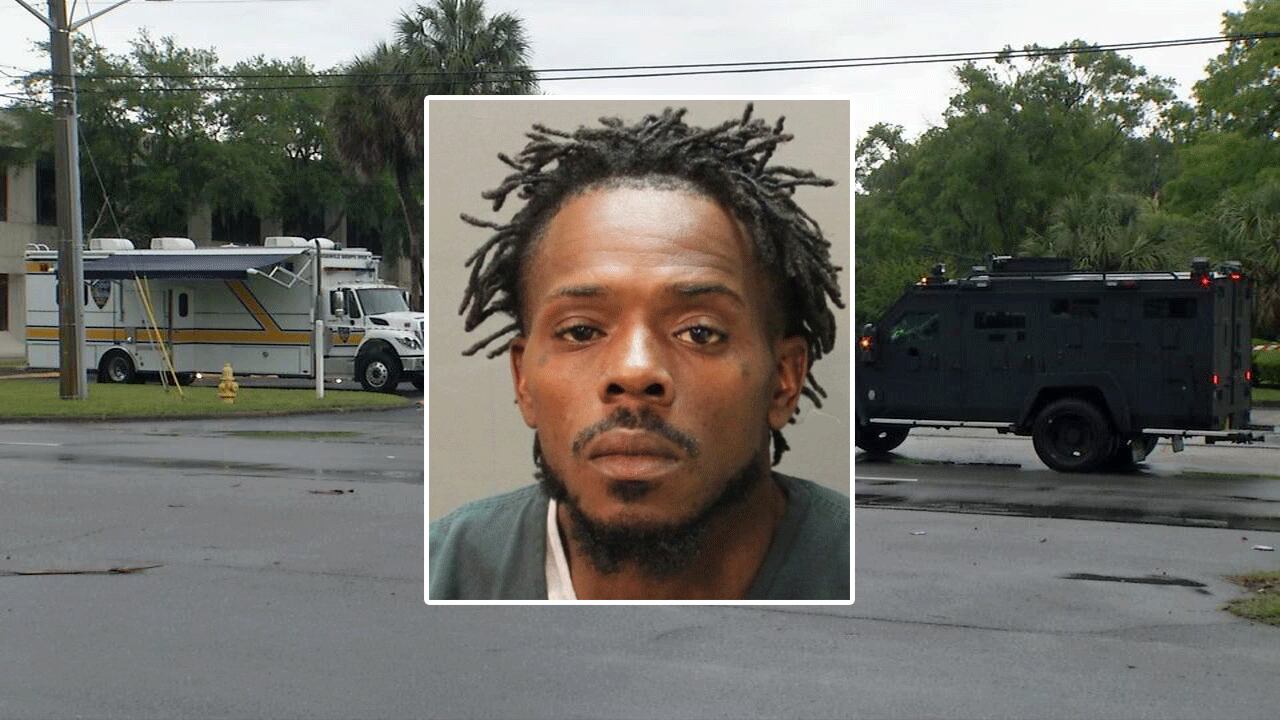 JACKSONVILLE, Fla. – A man is wanted after a SWAT team responded to a domestic incident in the Holiday Hill neighborhood, the Jacksonville sheriff's office said Sunday morning.
Police said they responded around 11:30 p.m. Saturday to the incident at Century Point Drive and were unable to reach the man, so they asked the SWAT team to respond.
When officers entered the home, they could not locate the man, who was identified as Calvin A. Galloway, 34, according to JSO.
The front door of the house was knocked down and a window broken. Neighbors said they heard smoke grenades exploding.
The Sheriff's Office said a warrant was obtained for Galloway, who is wanted on charges of aggravated assault and possession of a firearm by a convicted felon.
Police said the woman involved in the incident was not taken to a hospital.
According to Duval County court records, Galloway was charged with serious battery in May 2019. Records also show that two women living at this address have received domestic violence warrants against him in the past two years.
Ad
SWAT has left the scene. We are taking a closer look at the Century Point Dr. N neighborhood. We do not have the details that led to SWAT being called. @ wjxt4 pic.twitter.com/dGUqDkKTNK

– Brittany Muller (@BrittMullerNews) April 18, 2021
Century Point Drive was blocked when the SWAT team responded to the incident and JSO's mobile command unit was installed outside the neighborhood. Police asked people to stay out of the area. Residents who were at home when the situation began were given the option to evacuate or shelter in place.
By 8:30 am on Sunday, SWAT had left the scene.
Anyone with information on Galloway's whereabouts should contact the Sheriff's Office at 904-630-0500 or send an email to [email protected] To remain anonymous, contact Crime Stoppers at 1-866-845-TIPS (8477).
Copyright 2021 by WJXT News4Jax – All rights reserved.