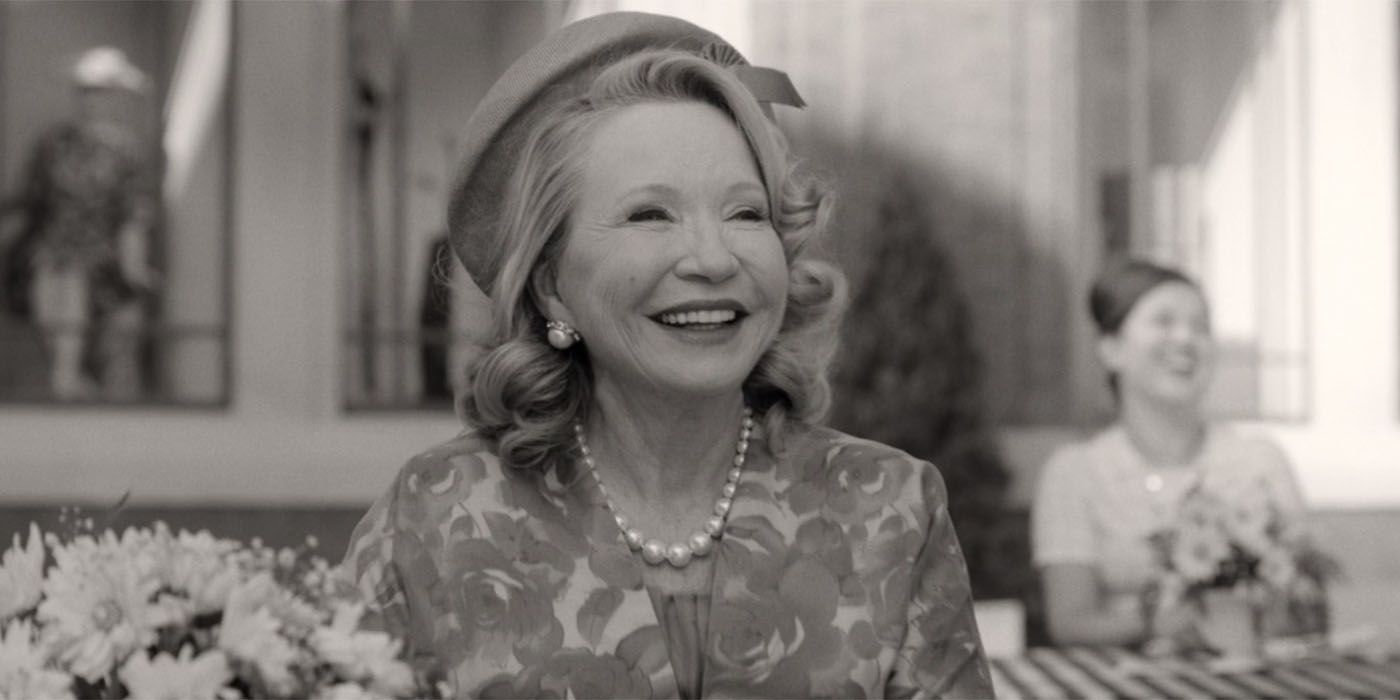 Actor Debra Jo Rupp recently talked about Vandavision's real choking scene, which she said was fun, but also a bit challenging for the film.
While awesome choking scene in the first episode Vandavision, "Filmed before a live studio audience", actor Debra who took some time to nail Rupp, loved performing it.
"Well, at first, it was the funniest thing I've ever, ever, ever," Rupp said, when asked about the scene in an interview with Collider. "It was doing two things at once. It was very challenging, which I loved, and the director was extremely patient as I was going," Wait, what? You want me to do what? No, I did not get it. Wait what? "
Related: WandVision and Bernie Sanders Pull the Perfect Magic Trick
Continue reading to read
Click on the button below to start this article in quick view.
The actor explained that once he gets the hang of things, he wants to work more because of how much fun he wants to have in the film. "I knew where it fit in the episode and I knew it was too much of a crack at first, so it was very exciting," Rupp said.
The scene showed Fred Melamed's Arthur Hart choking on a piece of food, as Rupp's Mrs Hart constantly said, "It said." It was an unrealistic and distracting moment that shocked many viewers, and also gave a strong indication that Wanda and Vision's suburban life is not what it seems. Additionally, the end of the episode suggests that someone was watching Wanda and Vision on TV.
Written by Jack Shaffer and directed by Matt Shakman Vandavision Wanda Maximoff / Scarlett Witch as Elizabeth Olsen, Paul Bettany as Wiz, Randall Park as Agent Jimmy Wu, Kat Dennings as Darcy Lewis, Teona Paris as Monica Rambue and Catherine Hahn as Agnes. New episodes air friday on disney +.
KEEP REPORT: CBR WandaVision Hub for news, easter eggs, reviews, rumors, theories and more
Source: Collider
Vandavision: Debra Jo Rup's nephew joins her in MCU
About the Author