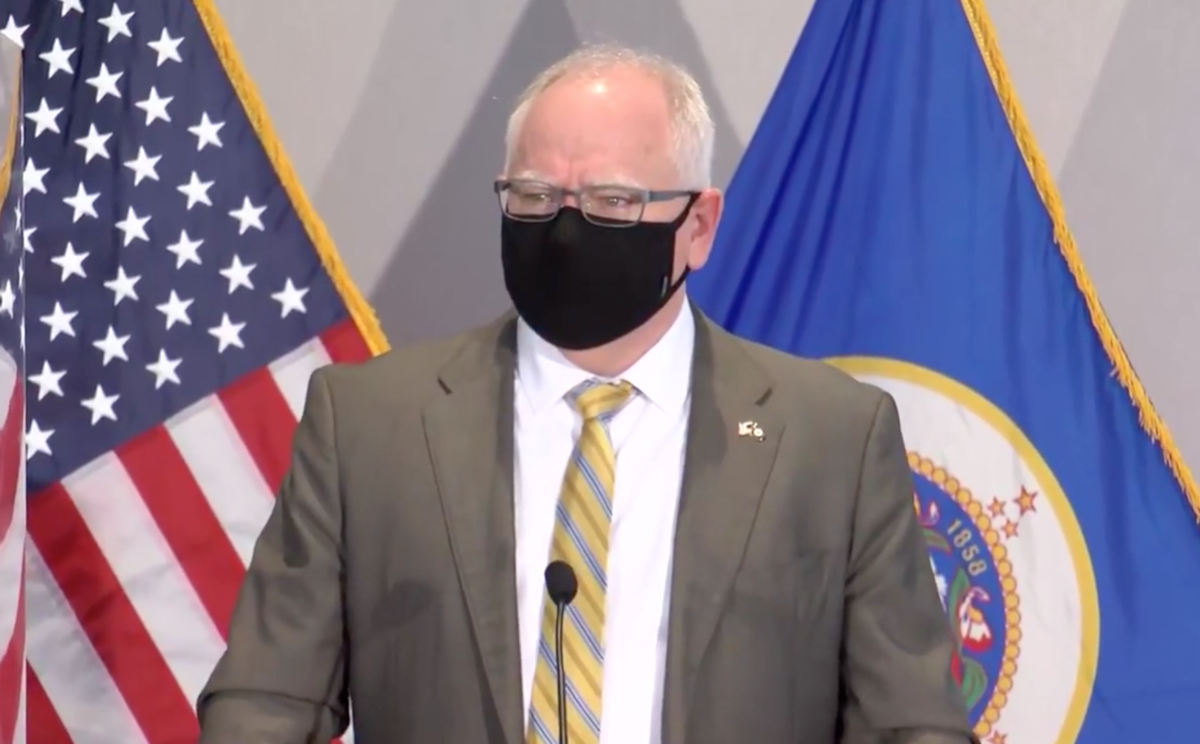 It appears that some Minnesotans will be able to get the COVID-19 vaccine sooner than Governor Tim Walz originally set out in the timeline he posted in late February.
"There are many reasons for us to be very, very optimistic," Walz said Wednesday at Fairview in Minneapolis, which he visited to commemorate the arrival of the new Johnson & Johnson vaccine in Minnesota.
The arrival of the Johnson & Johnson single-dose vaccine, which joins the Pfizer and Moderna two-dose vaccines, in Minnesota, as well as plans by vaccine manufacturers to increase production, "obviously accelerates our timeline." Walz told reporters, citing President Joe Biden's announcement There will be enough doses for each adult to receive one by the end of May. (Walz's original schedule did not account for the single-dose Johnson & Johnson vaccine.)
The governor believes the state will "significantly exceed" its goal of giving at least one dose to 70% of Minnesotans 65 and older by the end of March. The state has said that the next group in line to receive the vaccine will be eligible once it reaches that 70% mark.
As of March 1, more than 54% of Minnesotans 65 and older had received at least one dose of the vaccine, says the Minnesota Department of Health. In all, 928,963 Minnesotans have received at least one dose of the vaccine, including 56% of K-12 educators and child care workers.
Until now, the state has prioritized vaccinating Minnesota seniors, healthcare workers, educators, child care providers, and first responders. The next group (phase 1b-level 2) in line for the vaccine includes people with specific underlying conditions, people at high risk of severe disease, and people who work in food processing (see a breakdown of the vaccine implementation plan here ).
That next group is about 72,000 people, says FOX 9.
News of a likely faster vaccine launch comes as Minnesota approaches the one-year mark for its first COVID-19 case on Saturday, March 6. Walz recalled a year ago when experts said "there is more than likely a vaccine," noting that it was not a sure thing.
Now, the Johnson & Johnson vaccine will help Minnesota provide immunity "and be one step closer to ending this pandemic," the governor said in a statement.
Follow Me Bring Me The News on the News Break
The state is receiving 45,200 doses of the Johnson & Johnson vaccine this week, while other vaccine manufacturers are increasing production. It appears Minnesota could receive more than 200,000 doses of vaccines per week in the near future, Walz told reporters.
Minnesota's vaccine launch is among the best in the country. Walz says that, as of Wednesday, the federal Centers for Disease Control and Prevention ranks Minnesota third among states for the percentage of doses received that have been administered.
With more vaccines entering Minnesota and people getting vaccinated, as well as other indicators improving, Walz said it's time to "think about what the next steps are" in terms of easing COVID restrictions.
However, he said that the Centers for Disease Control and Prevention (CDC) are urging states not to move too fast due to variants of COVID.
With that said, Walz again expressed optimism that the Minnesota State Fair and other events could happen this summer, at least in some way.
Sven Sundgaard's latest forecast