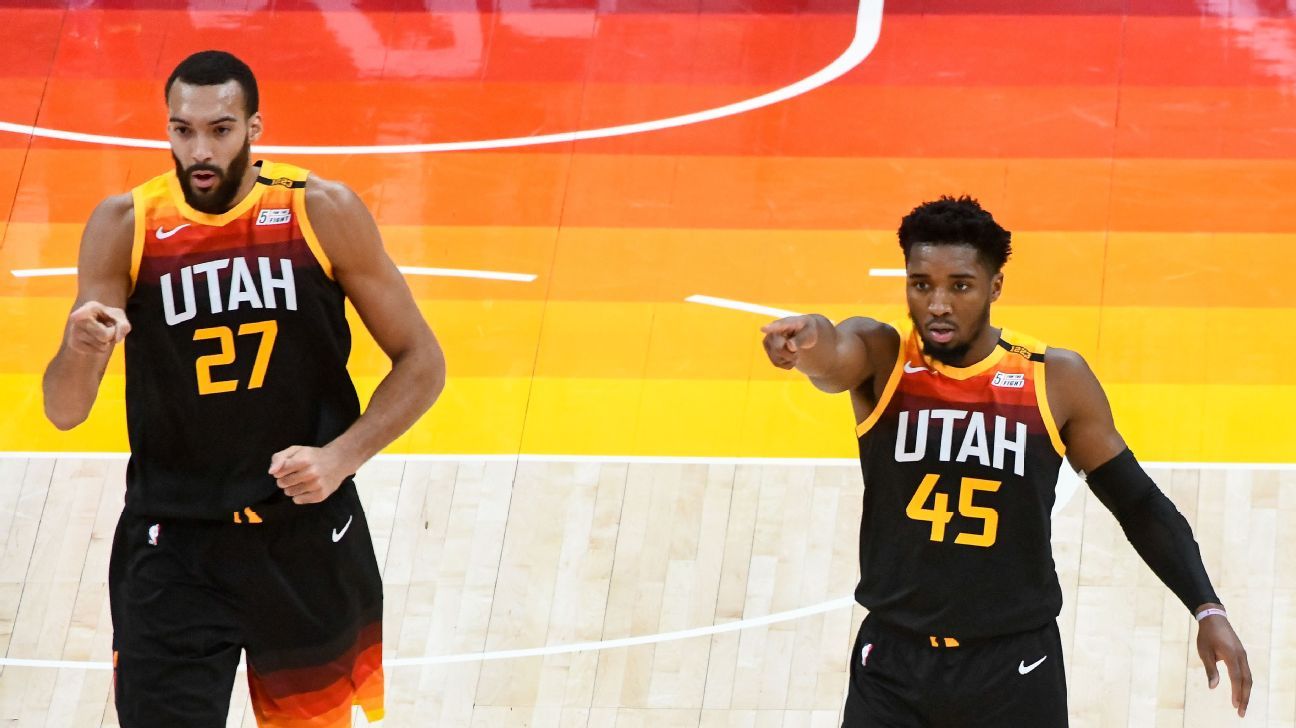 Utah Jazz guard Donovan Mitchell and center Rudy Gobert were fined Friday by the NBA for criticizing umpires in Wednesday's loss to the Philadelphia 76ers.
Mitchell, who was also reprimanded for his conduct while leaving the court, received $ 25,000 in the statement from NBA Executive Vice President Kiki VanDeWeghe. Gobert was fined $ 20,000.
After Wednesday's game, Michell, who was hit with technical fouls on two separate plays in the last minute of overtime and sent off with 30.5 seconds to go, said he was tired of the Jazz being "screwed up" by the referees. , calling the way his team games are refereed "fucking ridiculous".
As he left the court, Mitchell slammed a water cooler into the floor, described by VanDeWeghe on Friday as "reckless," then appeared to apologize to a security guard sitting near him as he made his way to the visitors' locker room inside Wells Fargo. Center.
Gobert also joined in the complaints after Wednesday's game, leading to his fine.
"Our guys can't get calls that everyone else in the damn league gets," Gobert said Wednesday. "We know we are the Utah Jazz, and maybe some people don't want to see us go as far as we can, but it's disappointing.
"Three times in a row, Mike Conley goes to the rim, and they catch him right in front of the officers, and there are no calls. And at the other end, there are calls that are invisible being made."