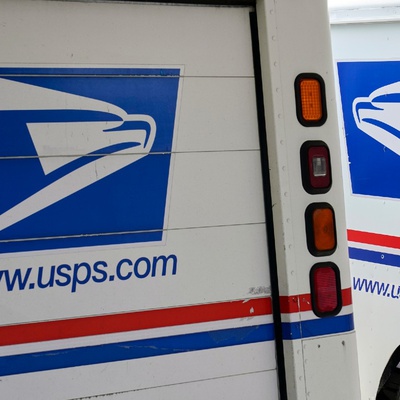 The US Postal Service is consolidating its organizational structure from 67 districts to 50, a move that will shake up and reduce the mail agency workforce.
The postal administration offers voluntary early retirement to affected personnel, which includes administrative personnel at its Washington headquarters, as well as in the "headquarters-related" area and district offices. USPS said it will make the offers, which will not include a severance incentive and would take effect April 30, to avoid forced layoffs or downsizing. The agency said the changes would "improve efficiency" and better serve postal customers.
Dave Partenheimer, a USPS spokesman, declined to provide details on how many employees would be offered the opportunity to retire early or how many positions the Postal Service is trying to eliminate. The agency did not rule out that RIFs might be necessary if insufficient numbers of workers accept early retirement offers.
USPS warned that there will still be more changes to the workforce in the coming months, noting that a final stage of organizational change is underway and will make an announcement on the impacts to its workforce in May.
The new districts will align closely with the state lines, as shown below on a map obtained by Government Executive. USPS briefed area-level staff Wednesday afternoon while announcing the changes to the media. In addition to the district consolidations, reductions in the workforce were necessary due to the changes as the USPS is centralizing its marketing functions rather than keeping them dispersed across its districts and area levels. The Postal Service will also align its processing and logistics operations along the same geographic lines as its retail and delivery operations.
The reorganization is the second set of organizational changes that Postmaster General Louis DeJoy has announced since taking office last year, following a realignment of postal work across three divisions last summer that was accompanied by executive reshuffling. high level.
"These organizational changes will strengthen our mission and commitment to serving the American people by improving efficiency and streamlining decision-making throughout the organization," said Postmaster General DeJoy. "By improving operational focus and business strategy execution along with increased investment, we will strengthen our public service mission, achieve service excellence, and put the Postal Service on the path to financial sustainability."
DeJoy has promised to publish a 10-year business plan in the coming weeks that will introduce further changes, some of which will require legislative or regulatory approval.
USPS last offered large-scale early retirements in 2018 when it provided the incentive to 26,000 postal attendants and employees. The Postal Service said at the time that those offers were part of an effort to "adjust the size" of its workforce in response to rapidly declining mail volumes. It went through several downsizing efforts in the early 2010s as it consolidated mail processing plants and slowed mail delivery. DeJoy has said that USPS will once again aim to reduce lead times as part of its next plan, but has not anticipated whether that would be combined with plant closures or additional workforce reduction measures.
The Postal Service now has about 500,000 career employees, nearly 300,000 less than its peak near the turn of the century. USPS has dramatically increased its nonprofessional workforce in that time, which now numbers more than 100,000.