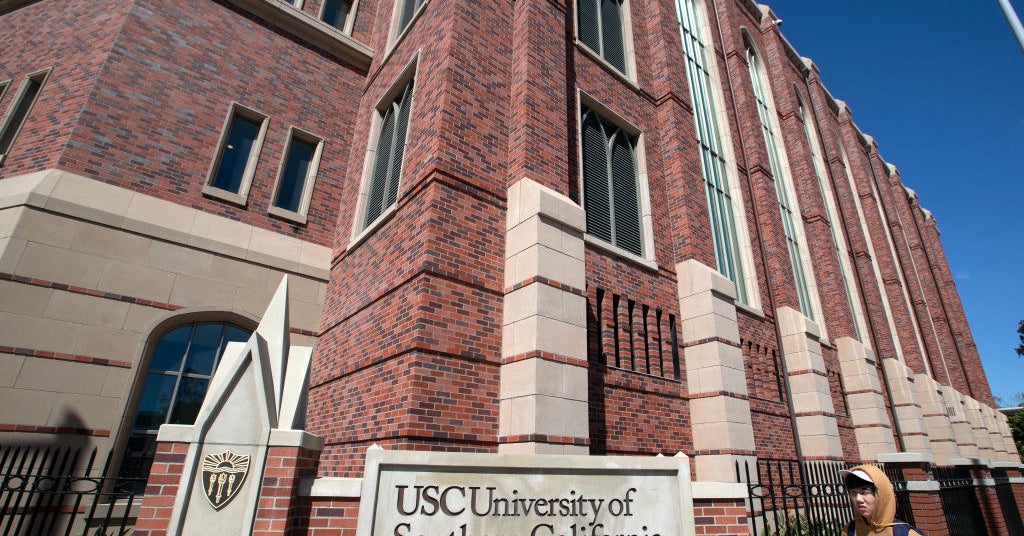 USC will pay more than $ 1.1 billion to women who say they were sexually abused by campus gynecologist George Tyndall in what is believed to be one of the largest settlement payments in higher education history.
A group of about 700 women filed a lawsuit against the university claiming they had been abused by Tyndall, 74, who lost his medical license and was arrested after pleading guilty to sexual assault charges. According to the Los Angeles Times, the women's group settled their claims for $ 852 million. In 2018, USC settled a separate class action lawsuit with a group of approximately 18,000 women who were Tyndall's patients. The settlement was for a total of $ 215 million, with individual payments ranging from $ 2,500 to $ 250,000. Another group of around 50 more cases was settled for an undisclosed amount of money.
Attorney Gloria Allred, who represents 72 of the more than 700 women who sued USC, called Thursday's settlement "the largest sexual abuse settlement against a university in US history."
In 2018, the Los Angeles Times first published the story about Tyndall's sexual abuse, which lasted nearly two decades despite years of complaints from his students and colleagues dating back to the 1990s. The students also spoke to BuzzFeed News in 2018 about their experiences.
A woman named Panthea was a 26-year-old graduate student when she made an appointment to see Tyndall at the student health center in 2013 for an annual exam. Panthea told BuzzFeed News that the former gynecologist touched her with his fingers and told her how lucky she was to have "tight pelvic floor muscles."
"He said, 'That's a good thing and I should try to keep it tight for my partner,'" Panthea said. "It felt bad. It was wrong, but at the moment you don't know. He just took the reins and did his thing. "
Tyndall was arrested in June 2019 on suspicion of more than two dozen felonies and is still awaiting trial. If convicted, Tyndall could face up to 53 years in prison.
Allred held a virtual press conference Thursday with fellow attorney John Carpenter and four women who said Tyndall abused them while attending USC. Allred said those included in the settlement will each receive an average of $ 96,000, emphasizing how important it was to "hold USC accountable for failing to protect" the women abused by Tyndall "and not taking action against Dr. Tyndall decades ago." .
"USC knew of inappropriate conduct on the part of [Tyndall] but he did not take adequate measures to protect the innocent students in his care, "Allred said.
A woman at the press conference calling herself Jane Doe 48 said she was one of Tyndall's "original victims" since she was a 17-year-old college student in 1989. She said the former doctor immediately began grooming her, prey on her nervousness and inexperience, and told her to reveal everything she was doing sexually. She also said that dating Tyndall included "long and painful probes", which he told her were normal and typical.
"I don't remember if he photographed me. I always kept my eyes closed during these exams, trying to breathe and relax, so it wouldn't hurt so much, "said Jane Doe 48." She showed me printed photos of other women's vaginas to explain what STDs were so that I would be more careful with my sexual activities. He implied that all college women are promiscuous, which is why he had to take such good care of us. "
Daniella Mohazab, another Tyndall patient, said she hopes Thursday's result is a signal to other colleges that they need to better protect their students.
"I want universities and institutions to analyze this carefully. I hope it surprises you. I hope it scares you. I hope it prompts them to make sure changes are made and policies are followed, "Mohazab said. "This happened because of a doctor who sexually abused us and a university that ignored it for decades."