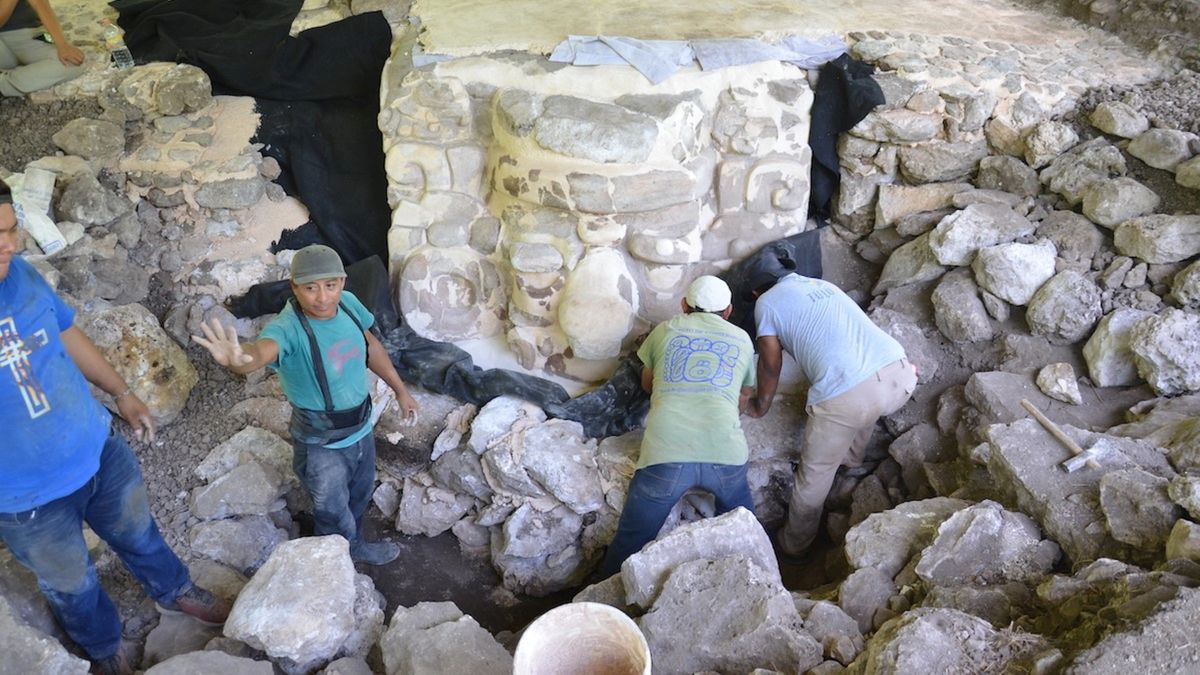 A huge Mayan mask, tall as an individual, has been revealed at an archaeological site in the Mexican state of Yucatan.
The mask, which depicts the face of an unknown deity or nobleman, was fabricated with plaster of construction material and returned in a period Maya According to the news outlet, the history is known as late preclassic (circa 300 BCE – 250 AD) Novades yucatan.
The discovery was made in 2017 at the archaeological site of Ucanha near the city of Motul, a modern civilization, and since then researchers at Mexico's National Institute of Anthropology and History (INAH) have done laborious work to restore it.
Such plaster masks "represent the faces of persons with special characteristics who may be associated with gods or with characters of prominent status,". INAH said in a statement.
Related: Photos: Hidden Maya Civilization
The facade is a plaster relief, a type of brightly painted sculpture carved from a plaster background. Maya usually placed these masks around a staircase with a pyramid base, according to the statement. Archaeologists have found similar reliefs in Essence and Izamal, but this is the first in Una. The discovery is part of ongoing research at the Mayon mound found on the site.
After its discovery the facade was temporarily revived so that the structure would be preserved until it could be properly studied and preserved. Samples taken from the structure revealed the fall and were re-excavated in 2018 to allow archaeologists to restore it.
During the restoration and preservation process, archaeologists reinforced delicate parts of the mask. They also moved sections that had been displaced to their original positions over time. They also cleaned the surfaces to highlight the pattern and colors of the mask.
Archaeologists completed the work in 2019 before finalizing the mask for the final time. INAH stated that the goal of these efforts is to ensure the long-term preservation of the facade on the site, which does not have legal protection.
Originally published on Live Science.