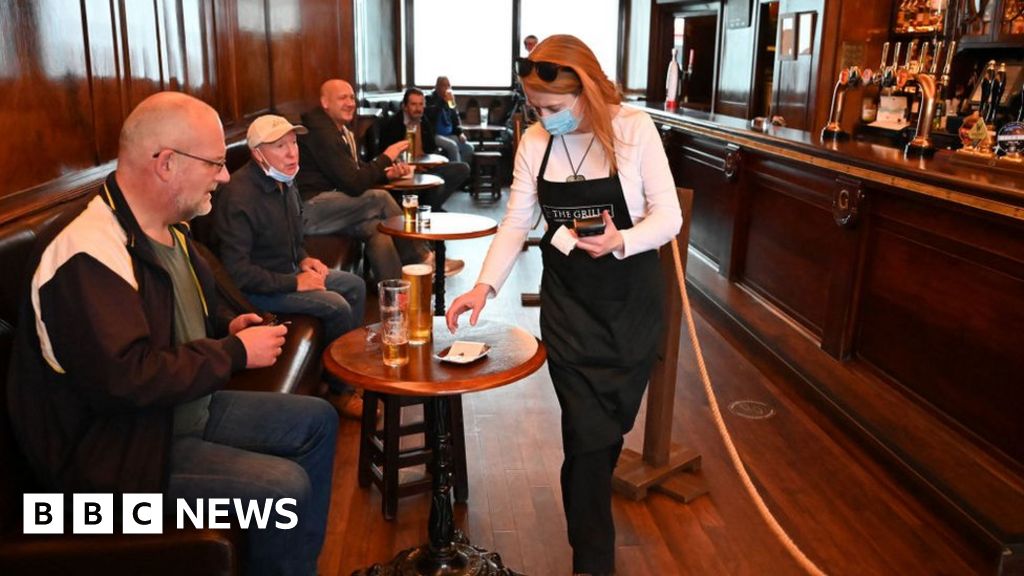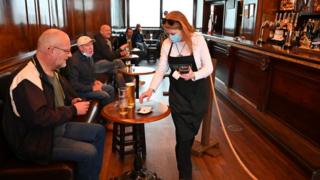 The Prince's Trust states that one in three youngsters say they have lost hope of getting their dream job due to coronovirus.
The charity said that a survey of 2,000 people aged 16 to 25 across the UK showed that the epidemic resulted in 44% lower aspirations for the future.
Its UK chief executive, Jonathan Townsend, said the epidemic eroded the confidence of youth.
The charity said action was needed to stop the "lost generation".
According to research conducted by the census, 41% of youth believe their future goals now seem to be "impossible to achieve", with up to 50% of those surveyed from poor backgrounds.
More than a third of youth, 38%, feel they will "never succeed in life". This increases to 48% from poor households.
---
'I think trains will always be reliable'
Pete White of Bristol is striving to make a mark in an industry that has been most affected by the epidemic – rail transport.
Pete is a rail dispatcher and dreams of becoming a train driver. Prior to the pandemic, he was accepted into the Great Western Railway's training program for drivers, but the pandemic took a long hold.
"There was no resignation this year, maybe not even next year," he said. "There has been a great decline in people using public transport and this has put a question mark."
Finally he got word that the program is starting again and has been going to classes for the past one week. But the rail landscape is looking different these days, with fewer people traveling by train as a result of the epidemic.
However, Pete is underdeveloped. "We rely on many different modes of transport and I don't see that change," he says.
"We are all finding our way to a new world, but I think trains will always be reliable."
---
'Aakanksha Gap'
Other findings include:
More than a quarter (28%) believe they "have to take whatever job I can get".
One in three (35%) believe they "have to give up their dreams for any job"
Some 43% of youth say, "I hope I never get a job that I like very much." This increases to 55% for people from poor backgrounds
And 45% of youth say they have to take a low-paid job "to meet their pay".
Mr. Townsend said the findings showed the epidemic did more than disrupt important education, training and job opportunities for young people.
He said, "It has lost confidence in their future, some people feel that they will never be successful in life."
"We have an aspiration gap, make young people lose hope for the future and sadly, people from disadvantaged backgrounds are the hardest hit."
He called on the government, charities and employers to "not let the barriers against these youths remain."
"We must support them to upskill, retain and access job opportunities, otherwise we lose their ambition and the possibility of long-term unemployment – for their future decline and recovery of our economy."