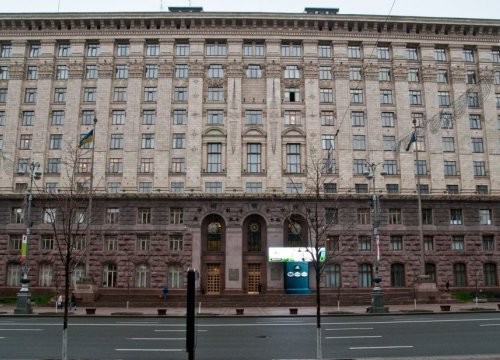 On the instructions of Kyiv Mayor Vitali Klichko, the issue of improving living conditions for the winners of the 2012 Olympic and Paralympic Games in London and 2016 in Rio de Janeiro has been resolved.
        
In total 9 apartments in the house on the street Solomiya Krushelnytska in Darnytsky district of the capital are allocated. Director of the Department of Youth and Sport of the Kyiv City State Administration Vadim Gutsaty reported this
Yes, they already received orders for 7 one-bedroom apartments: Oleg Vrnyayev, Igor Radivilov (gymnastics), Jean Belenyuk (Greco-Roman wrestling), Anna Rizatdinova (gymnastics artistic) , Olena Voronina (fencing), Vyacheslav Lavrukhin (trainer Igor Radivilov, a migrant from the Donetsk region), Sergey Clippert (sight, swimming).
Also, two orders for two-room apartments were received by Arthur Dzigasov (coach Jean Belenyuk), Dmitry Nightingale (sight of judo, judo).
– We are Mr. rdi for our athletes Kiev, who by example promoting healthy lifestyles, encourage youth to engage in sports and sports achievements worthy of its present Kyiv and Ukraine in the world. I am convinced that the new dwellings they received from the city authorities will stimulate new sports achievements. The capital's authorities will continue to do their utmost to support sports and athletes, including improving their housing conditions, creating the necessary conditions for training and achieving high results, – said Vadim Gutsat.
Recall earlier Kiev Mayor Vitali Klitschko reported that 2016 Olympic medalists and their coaches who live and work in Kyiv will receive an apartment. Of the 11 medals won by the Ukrainian national team at the Rio Olympics, 7 athletes from Kyiv won. Every sportsman who won from 1 to 6 places and their coaches received a monetary award.
In addition, a decision was made to improve the living conditions for athletes and coaches.
<! –
Join us:
// ->
            <! –



@GolosKarpat // ->
            
            
Share the news:
<! –
// ->
        
        
        
This material is also available in the following languages:
Russian
If you find an error on this page, point to the mouse and press Ctrl + Enter
Source link