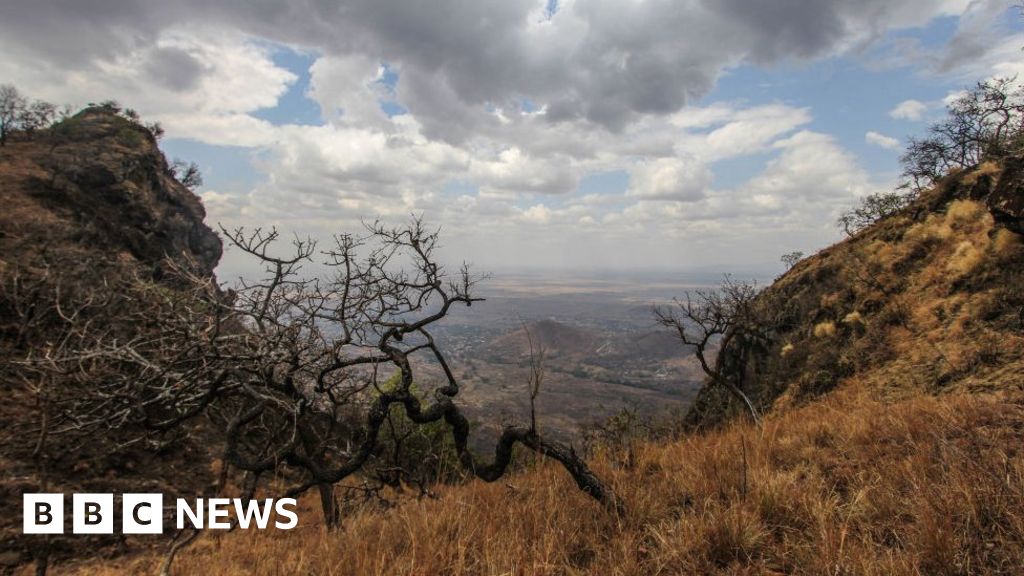 More than 200 prisoners have escaped from a prison in northeastern Uganda, officials say, bringing the local city to a standstill while security forces try to track them down.
The prisoners killed a soldier after the facility at Moroto ended before heading to the hills.
Army and prison officials are pursuing the escape, which he allegedly did with 15 guns and ammunition.
An army spokesman said two prisoners were captured and two were executed.
The prison facility is built in the foothills of Mount Moroto on the edge of the city.
According to a report by the Associated Press, the prisoners took off their distinctive yellow prison uniform and fled naked in the hills to avoid detection.
Local reports say the shoot-out has brought the business to a halt in Moroto.
Moroto is the largest city in Karaomaja, a comfort zone with a history of cattle rustling and gun violence, reports Patience Ethereha of the BBC from Kampala.
A government disarmament program in the early 2000s took most of the guns out of civilian hands, but sporadic clashes between various communities continued, our correspondent noted.