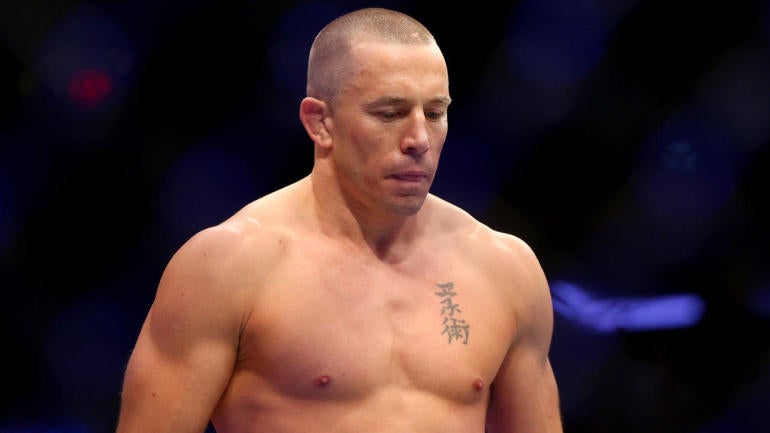 The reign of Georges St-Pierre as a middleweight champion lasted only 34 days. The former welterweight king who came out of a four-year retirement to face Michael Bisping at UFC 217 is no longer the champion of the 185-pound division, the UFC announced Saturday.
In contrast, interim strategist Robert Whittaker (who elevated a full-time champion) and former champion Luke Rockhold will face each other for the 185-pound belt at UFC 221 on Feb. 10 in Perth, Australia.
St-Pierre was diagnosed with ulcerative colitis after the fight and is currently on treatment for the disease, but due to diagnosis, he will not be able to compete for the foreseeable future. As he said recently, this week he was not sure if he was going to defend the belt.
"My fight at UFC 217 was one of the best nights of my life, but now I need to take it a time to focus on my health," St-Pierre said in a statement. "Out of respect for the athletes and the sport, I do not want to keep the division, I'll leave my belt and once I'm healthy I hope to work with the UFC to determine what's next in my career."
The 34 days of St-Pierre as champion is the shortest title in UFC history.
Whittaker has been out of action since beating Yoel Romero for the interim title at UFC 213 in July, where he suffered a knee injury. Rockhold comes from an impressive victory over David Branch in September. It was his first bout in the octagon since he lost the belt against Bisping in June 2016.
St-Pierre returned to the UFC after leaving the sport with nine consecutive defenses on his 170-pound belt. The fight that was discussed for most of 2017 finally culminated on November 4 when GSP forced Bisping to play in the third round to win the 185-pound belt.