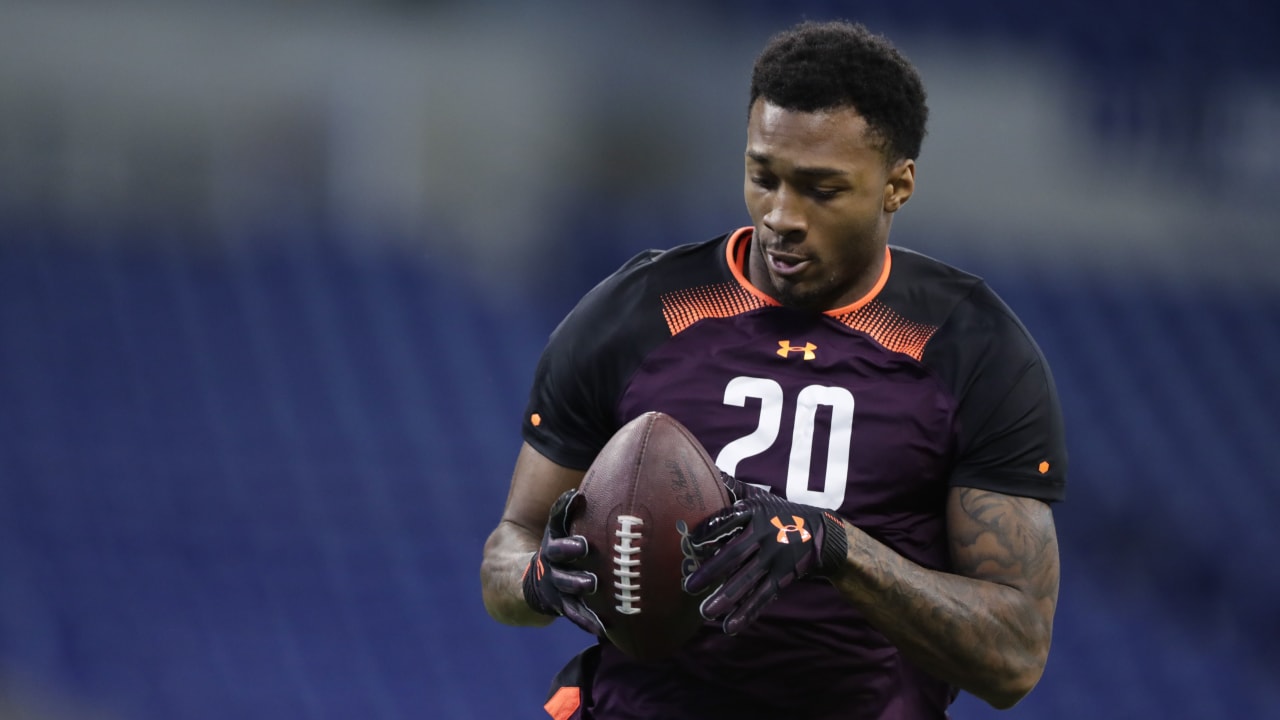 WalterFootball.com: CB Amani Oruwariye (Penn State) *
From the note *: This is still the same choice as last week's simulation, which sends Cleveland to a first-team All-Big Ten defender to pair with another in Denzel Ward.
Todd McShay – ESPN.com: CB Justin Layne (Michigan State) *
Note *: McShay and Kiper teamed up to launch a three-round drill with the "How to get an A" tag, which is a somewhat unique effort that is also more ambitious than your average drill. Layne, a native of Cleveland, told ClevelandBrowns.com during the NFL Combined that he plans to play for the Browns "all the time." Also in this drill, McShay caused the Browns to face the Big Ten prospects, and take Ohio State OL Michael Jordan in the third round.
Mel Kiper Jr. – ESPN.com: S Nasir Adderley (Delaware) *
From the note *: Kiper also opted for a three-round mock "how to get an A" and stood his ground with Adderley, his same selection from last week. An interesting third-round pick that mocked the Browns was Ole Miss's tackle, Greg Little, who once lured the first-round students before slipping during the pre-draft process.
Luke Easterling – USA Today Draft: CB Trayvon Mullen (Clemson) *
From the note *: Former USA Today HS All-American earned the Defensive MVP honors in Clemson's Alabama loss in the National Championship Game, crowning a campaign that also led him to earn All-American and All-American honors -ACC of the second team. Also interesting in the seven round round of Easterling are the consecutive selections of Cleveland defensive backs, which go to the corner at number 49 and Mississippi state safety Johnathan Abram at number 80.
R.J. Blanco – CBSSports.com: CB Justin Layne (state of Michigan) *
From the note *: This is one of the wildest jokes there is. White has the Browns trading their second and fifth round picks to Atlanta to put Layne at 45. He also has the Browns sending his other fifth-round pick and his third-round pick (No.80) to Tampa. Bay for No. 70, where White sees the Browns selecting West Virginia tackle Yodny Cajuste, who was the second All-American team, the first All-Big 12 team and the Big 12 Co-Ofensive Lineman of the year, but He underwent quadriceps surgery at the end of March.
Ryan Wilson – CBSSports.com: S Johnathan Abram (State of Mississippi) *
From Note *: This is where the eraser is shown as a fickle beast. Abram mocks the Browns at n. ° 80 in the Easterling simulacrum, however, goes to the Browns at n. 47 in Wilson's mock (Abram mocks the Colts at No. 34 in the last draft of WalterFootball.com). "Abram will be a decisive factor in coordinator Steve Wilks' defense," Wilson writes.
Source link