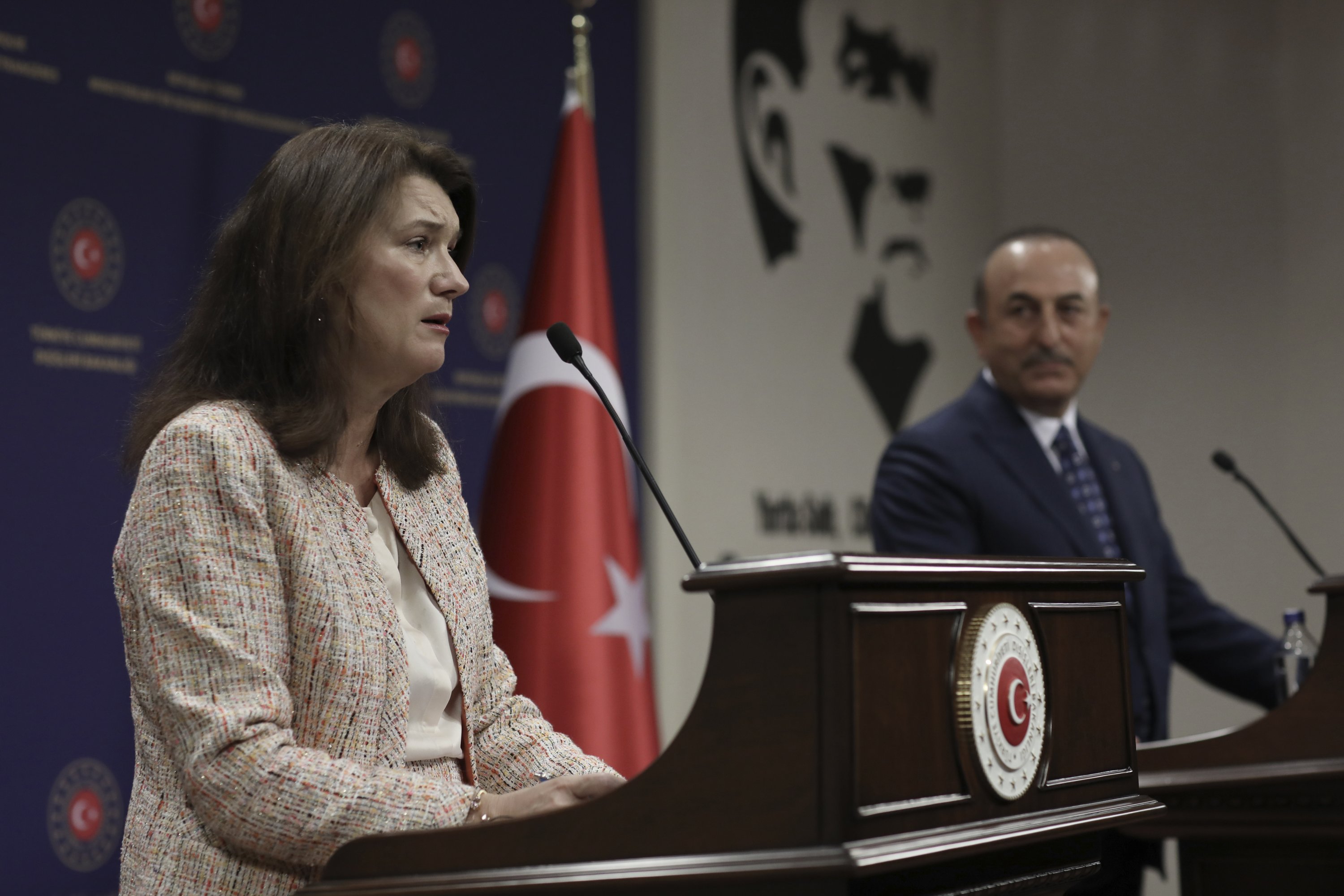 ANKARA, Turkey (AP) – Sweden's foreign minister during a joint news conference on Tuesday criticized the ban on freedom of expression to its Turkish counterpart after being fiercely taunted over Stockholm's policies.
Standing alongside Ann Linde, Turkish Foreign Minister Mevlut Cavusoglu reprimanded the Swedish minister for urging Turkey to withdraw troops from Syria and, inter alia, support Kurdish militants on Sweden, as well as Greece's immigrants Accused of remaining silent for alleged misconduct – which Greece denies.
"I want to ask: By whose authority are you asking Turkey to remove Syria or warn Turkey?" Cavusoglu asked. "If you are so sensitive to human rights, why don't you criticize Greece once?"
Linde reprimanded Cavusoglu: "I am your guest. I will not argue here."
"I just hope that everyone in Turkey will have the possibility to express their views as you are doing, Minister," she said.
It was a thin-veil reference to Turkey's much-publicized record on freedom of expression, which included an expansion of the marks of journalists and Kurdish politicians.
    .