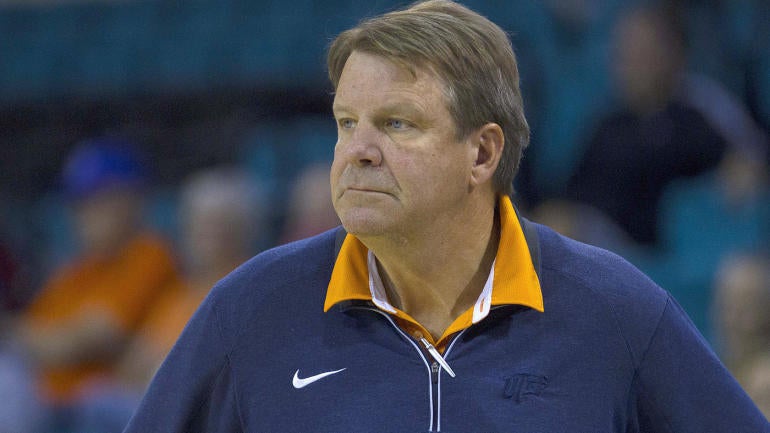 [ad_1]
Tim Floyd, who replaced Phil Jackson as coach of the Chicago Bulls championship, announced his retirement from basketball Monday night after the UTEP 66-52 home loss to Lamar.
This was Floyd's seventh season at UTEP. [19659005] His miners were 1-5 after losing their fifth consecutive game.
"I finished," Floyd said at a press conference, according to the El Paso Times. "This is my last game as a coach … I trained for 42 years, and I love this school, my father played here, nobody wants to win here more than me … And I think it's time for someone else to have the opportunity to have the joy I've had, the agony I've had, the acclamation I've had and the anguish I've had in my career. "
Floyd, 63, spent part of 23 seasons as head coach of Division I, first in Idaho, then in New Orleans, Iowa State, Southern California and UTEP. Between his stops at Iowa State and USC, the Louisiana Tech graduate trained in the NBA for five seasons. The first four went with Chicago. The last year was with the New Orleans Hornets.
The last time Floyd came to the NCAA Tournament was in 2009, which was also his last season at USC. An NCAA investigation later found that surveillance violations related to the O.J. prospectus occurred. Mayonnaise. He made the school leave the 21 victories of the 2007-08 season. Floyd resigned from USC in June 2009, then replaced Tony Barbee at UTEP in March 2010.
Floyd never finished higher than the second in Conference USA.
He finished his university coaching career with 445 victories.
[ad_2]
Source link