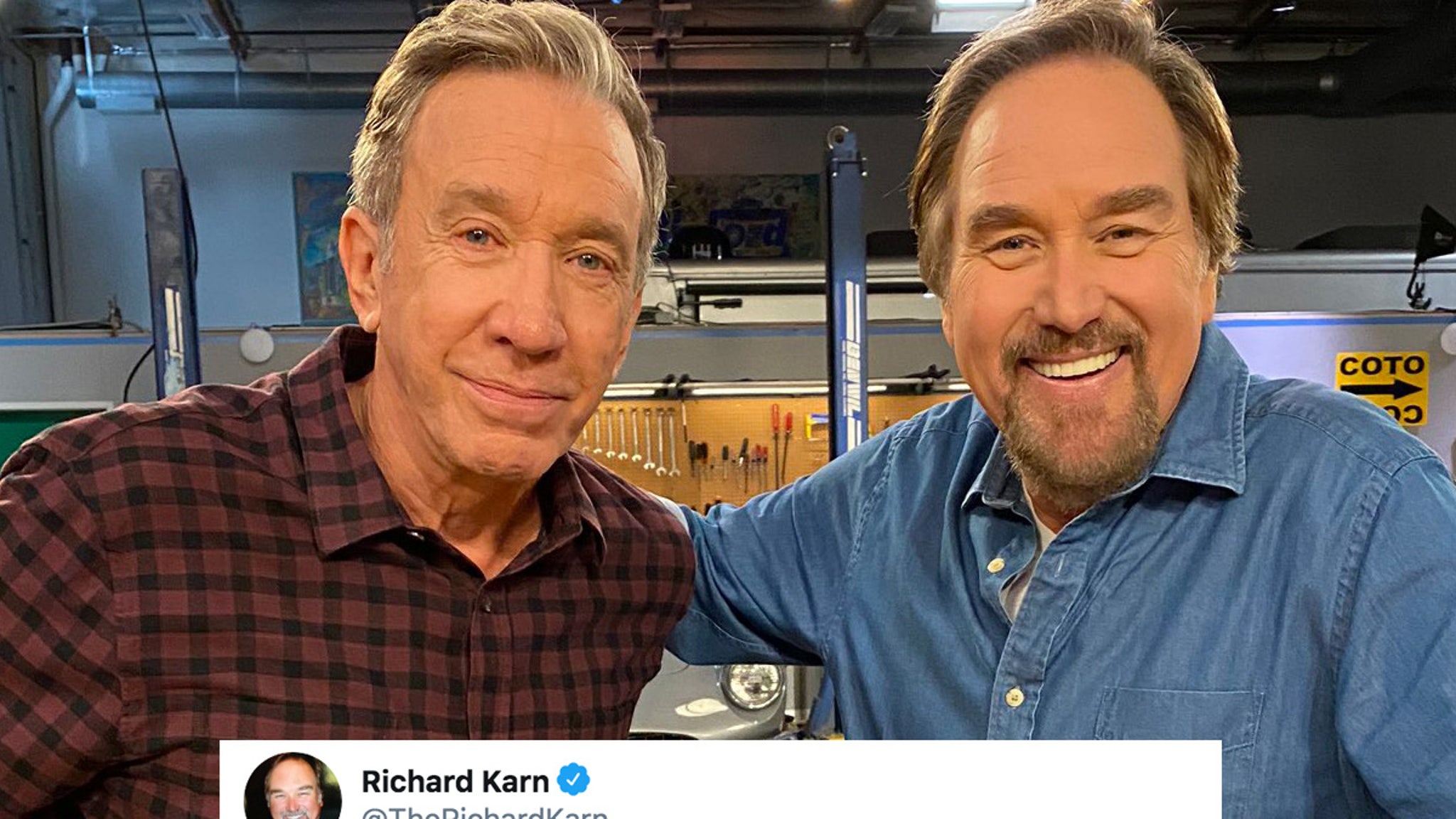 Tim allen And his good friend Richard Karn Providing a lovely dose of nostalgia for kids in the 90s… filming together again for a show they will co-host together.

The "Home Improvement" stars are working together again for the competition show "Assembly Required" on the History Channel. Richard was so excited about the reunion, he posted a picture. If you have any doubt about how much fans want to see together – it has garnered around 20,000 likes in a few minutes!

Tim may have given just a smile to be photographed, but he was excited in August when he announced that he was going to do the show. As he put it, "I designed a competition show with @History and my old friend @TheRichardKarn to challenge those who love to get stuff!"

The series – which has no premiere date yet – will feature builders from across the country who are tasked with fixing all types of household items.

For those of you too young … Tim and Richard's "Home Improvement" was a hit sitcom on ABC from 1991 to 1999. Since then, Richard has guest-starred on Tim's "Last Man Standing" – but this new series is the closest we've come to a "home improvement" reboot.

Shout out to Wilson, BTW … he must not be looking over a fence on his new competition series. Earl Hindman, who played the role of a goofy neighbor in 2003 on "Home Improvement". RIP