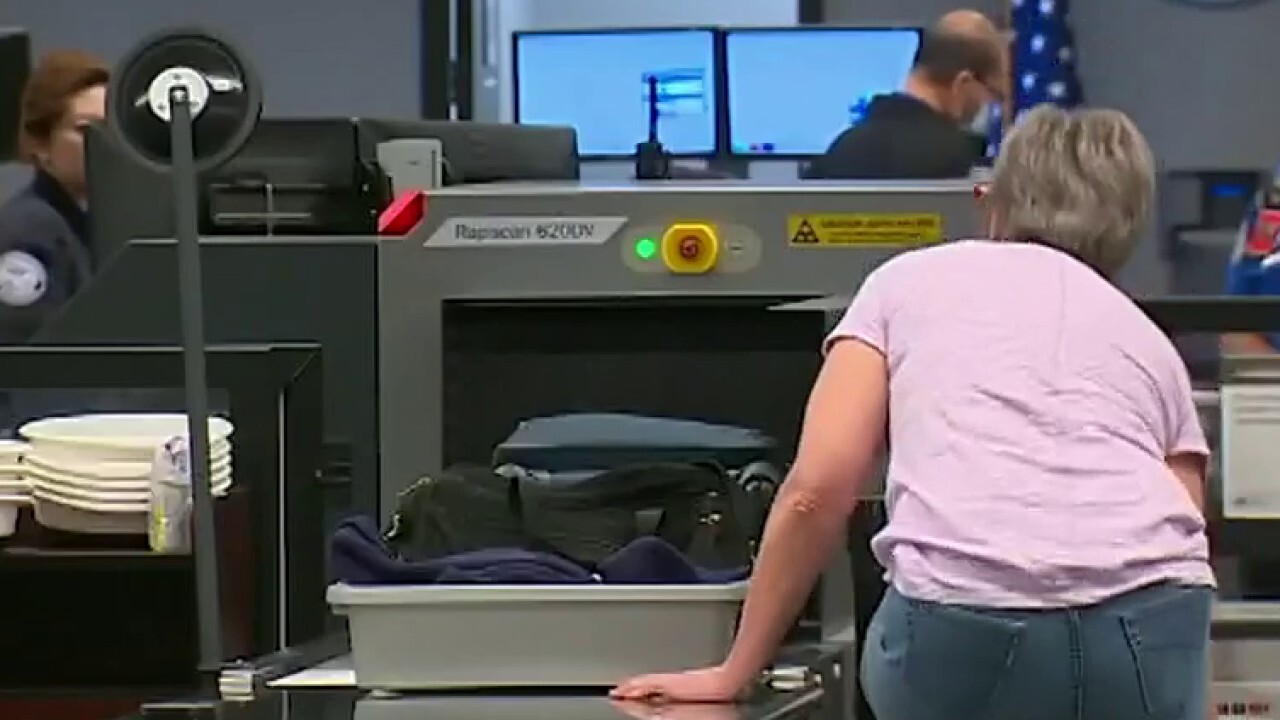 The European Union agreed to keep the United States off an initial "safe list" of 14 countries from which it will allow non-essential travel from July, according to the European Council.
The initial list includes Algeria, Australia, Canada, Georgia, Japan, Montenegro, Morocco, New Zealand, Rwanda, Serbia, South Korea, Thailand, Tunisia and Uruguay, the European Council said on Tuesday.
In addition, China could be included if appropriate by allowing travelers from the European Union. The list will be reviewed every two weeks by the council.
CLICK HERE FOR FULL CORONAVIRUS COVERAGE
The number of confirmed cases in the US has increased over the past week, and President Trump also suspended the entry of all people from Europe's ID check-free travel zone in a decree in March. Several states, including Arizona, California, Florida, and Texas, have paused or backed down their plans to reopen as confirmed cases of coronavirus have skyrocketed once again.
The European Council recommendation, which is not a legally binding instrument, said that travelers will be able to enter the block from countries where the number of new cases of COVID-19 in the last 14 days and for every 100,000 inhabitants are close to or below the Average of the European Union as it was on June 15.
BORIS JOHNSON VOTES 'ROOSEVELTIAN APPROACH' TO CORONAVIRUS RECOVERY IN THE UK, WARNS THAT AUSTERITY WOULD BE 'ERROR'
"This is not an exercise in being friendly or hostile to other countries, it is an exercise of their own responsibility," Spanish Foreign Minister Arancha González Laya told Spanish radio station Cadena SER, while EU envoys in Brussels still worked to narrow down the exact criteria. for countries to be included.
"We appreciate the transparency and concerted efforts of our European partners and allies to combat this pandemic, and we are committed to coordinating with them as we hope to reopen our economies and ease restrictions," the US mission in the EU said in a statement. before the council's decision was made formal, according to Bloomberg.
The council also considered whether a country recorded a stable or decreasing trend of new cases during this period compared to the previous 14 days and the country's overall response to COVID-19 taking into account the available information on testing, surveillance, follow-up contacts , containment, treatment and reports, as well as the reliability of the information and, if necessary, the total average score of the International Health Regulations (IHR).
EU citizens and their families will be exempt from the restrictions and will therefore be allowed to return to the block. Residents of Andorra, Monaco, San Marino and the Vatican should be considered residents of the EU for the purposes of this recommendation. Schengen associated countries (Iceland, Lichtenstein, Norway and Switzerland) will also participate in this recommendation.
The United Kingdom, which has the third highest death toll from coronavirus behind the US and Brazil, was left off the European Council list. The UK left the 27-nation bloc in January and will phase out a post-Brexit transition period by the end of this year.
More than 15 million Americans are estimated to travel to Europe annually under normal circumstances, and any delay would be a further blow to the virus-devastated economies and tourism sectors on both sides of the Atlantic. About 10 million Europeans are believed to cross the Atlantic for vacation and business each year, according to the Associated Press.
CLICK HERE TO GET THE FOX NEWS APP
Here are the number of deaths from coronavirus and the total infection count of countries on the EU list, as of Tuesday.
Algeria has registered at least 13,571 confirmed cases, 905 deaths.
Australia has recorded at least 7,765 confirmed cases, 104 deaths.
Canada has recorded at least 103,918 confirmed cases, 8,556 deaths.
Georgia has recorded at least 926 confirmed cases, 15 deaths.
Japan has recorded at least 18,476 confirmed cases, 972 deaths.
Montenegro has registered at least 501 confirmed cases, 11 deaths.
Morocco has registered at least 12,385 confirmed cases, 225 deaths.
New Zealand has recorded at least 1,178 confirmed cases, 22 deaths.
Rwanda has recorded at least 1,001 confirmed cases, 2 deaths.
Serbia has recorded at least 14,288 confirmed cases, 274 deaths.
South Korea has recorded at least 12,800 confirmed cases, 282 deaths.
Thailand has recorded at least 3,171 confirmed cases, 58 deaths.
Tunisia has recorded at least 1,172 confirmed cases, 50 deaths.
Uruguay has registered at least 932 confirmed cases, 27 deaths.
China has recorded at least 83,531 confirmed cases, 4,634 deaths.
Greg Palkot of Fox News and The Associated Press contributed to this report.