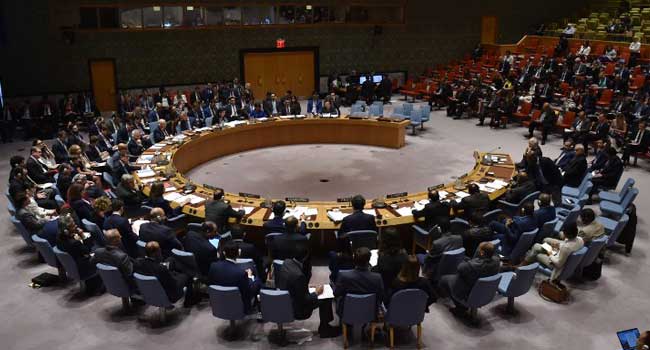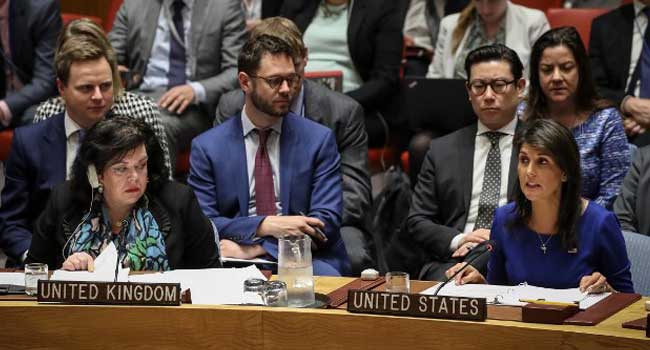 The Secretary General of the United Nations, Antonio Guterres, urged countries on Saturday to defend international law as security The Council met to discuss the attacks US military, France and Great Britain against Syria.
Russia distributed a draft resolution calling for the condemnation of military action, but the British ambassador said the strikes were "right and legal" to alleviate humanitarian suffering in Syria.
The United States, Britain and France took military action in response to a suspected chemical attack on Douma's own territory a week ago that killed at least 40 people.
Addressing the council, Guterres said: "At this critical moment, I call on all member states to act in a manner consistent with the Charter of the United Nations and with international law, including standards against chemical weapons . "
The air strikes of the three allies on Saturday hit three targets that the western authorities said were related to the development of chemical weapons in Damascus and Homs.
British Ambassador Karen Pierce defended the military action against Syria, saying it was "right and legal" to launch attacks to alleviate humanitarian suffering.
The United States, Britain and France have argued that the forces of Syrian President Bashar al-Assad had used toxic gases on multiple occasions in violation of international law norms.
Guterres renewed his call for an investigation to identify the perpetrators of chemical weapons attacks after Russia this week vetoed a proposal by the United States to create such a mechanism.
AFP