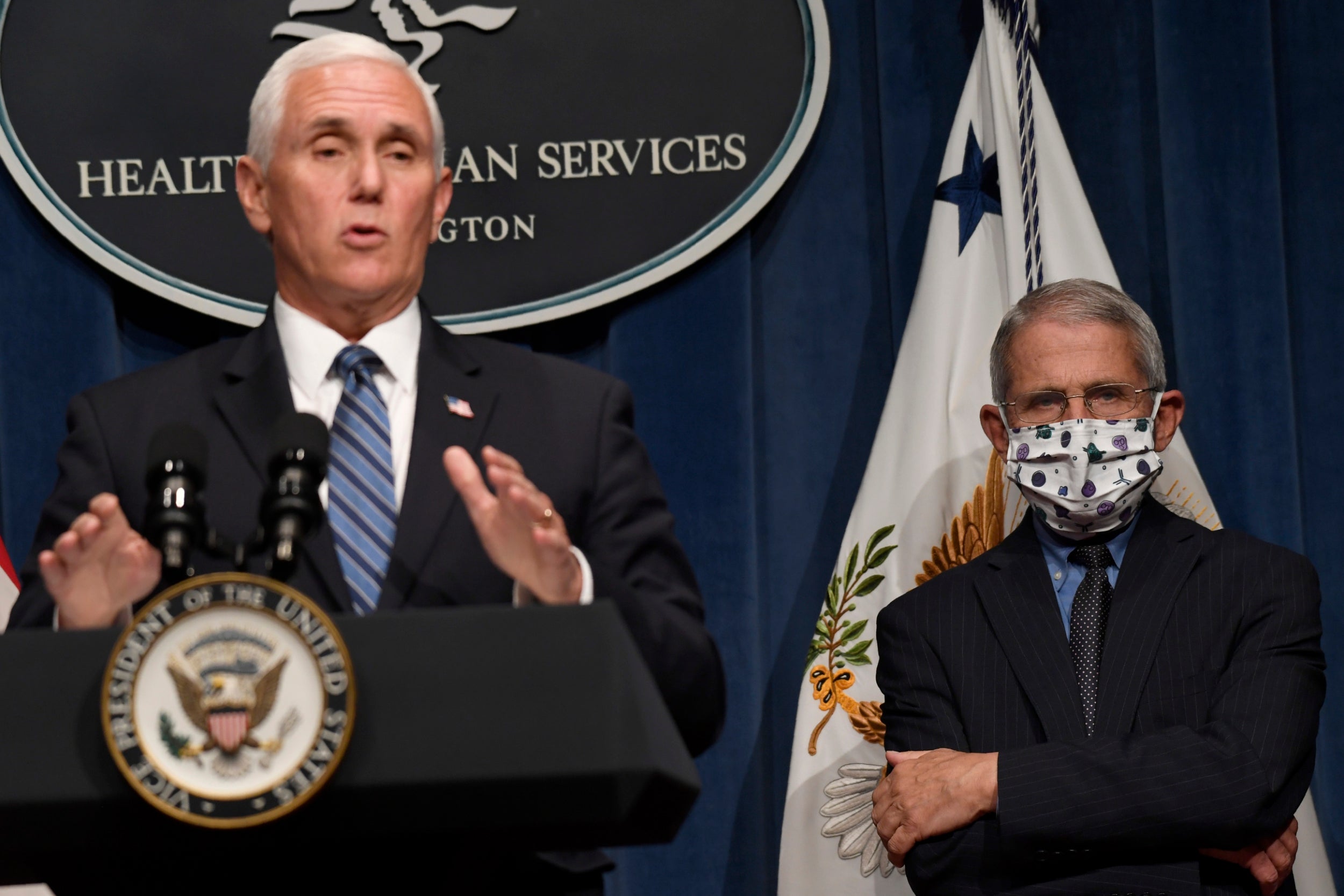 The US Secret Service was forced to urge Mike Pence's office to delay a trip to Arizona, as agents were falling ill with coronavirus amid a nationwide surge in cases, according to a new report.
Pence was scheduled to travel from Washington to Phoenix on Tuesday, the Washington Post he reported, but shortened his trip after a Secret Service agent contracted the new virus and several others began displaying symptoms associated with Covid-19.
The vice president's own employees were reportedly concerned about the increase in infections in the state, and Arizona reported a record number of cases and deaths before Mr. Pence's visit.
Download the new Independent Premium app
Share the full story, not just the headlines
Pence finally delayed his trip by one day, headed to Phoenix on Wednesday and held a small meeting with Governor Doug Ducey (R-AZ) and local leaders over the weekend.
According to the SendThe Secret Service required additional time to replace a total of eight to 10 members of the vice president's entourage with healthy officers before the trip to Arizona. The news comes when Pence and President Donald Trump face criticism for their travels amid the coronavirus pandemic.
Several Secret Service agents and members of the President's campaign team fell ill with coronaviruses while working at his campaign event in Tulsa, Oklahoma, an event that was billed as a million people but only had 6,200 attendees.
Traveling has posed unprecedented challenges for the White House, as Secret Service agents are forced to quarantine after traveling with the President or Vice President.
However, in a statement to the SendMr. Pence's office attacked the newspaper for covering the spread of infections among Secret Service agents and others around the vice president on a daily basis.
Devin O'Malley, a spokesman for Mr. Pence, said: "Instead of highlighting Vice President Pence's concerted effort with members of the Task Force to visit and support states with new cases, The Washington Post it is choosing to use its pages to report a story of little use to Americans trying to learn more about how the coronavirus affects them or the Administration's response efforts. "
.