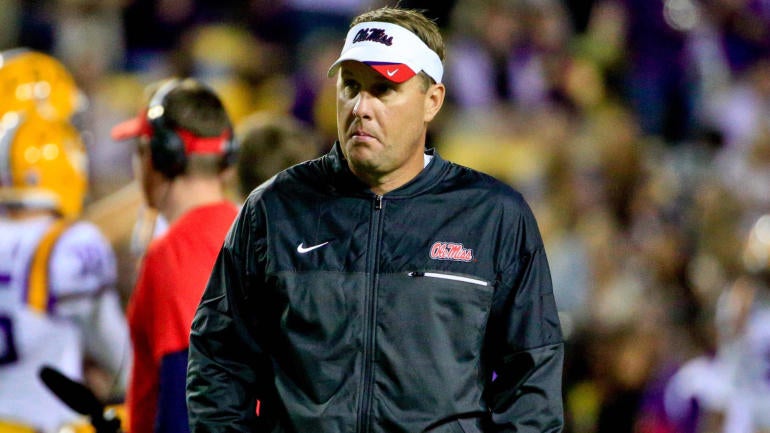 If Nick Saban wants to hire Hugh Freeze, the SEC will not stand in his way.
A TideSports.com report says that the Alabama coach wants to hire the former Ole Miss coach to be Tide's new offensive coordinator, but that other members within the Alabama program, as well as the SEC, could fight the idea. The report says that SEC Commissioner Greg Sankey in particular "is not interested in that happening."
However, the sources tell Dennis Dodd of CBS Sports differently, saying that the SEC would not hinder the hiring of Saban with Freeze.
Freeze was hit with a two-game suspension by the NCAA, but only as a coach. He could serve as Alabama's offensive coordinator without wasting time, but he still has that NCAA baggage. Also, it's important to remember that Freeze was fired at Ole Miss before the NCAA sanctions were issued, since he was discovered using his college phone to call escort services.