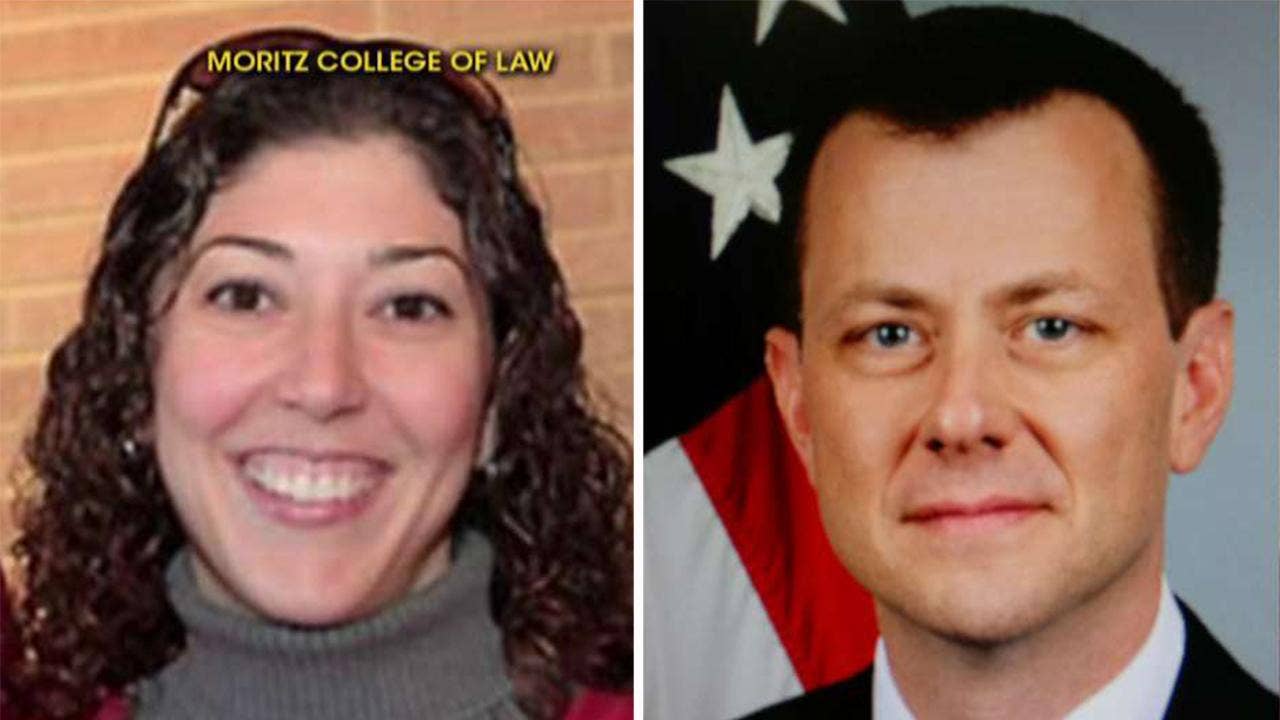 The Department of Justice has handed out to several congressional committees nearly 400 pages of additional text messages between two FBI officers who were removed from the special lawyer Robert Mueller's investigation into alleged collusion between the Trump campaign and Russian officials.
The messages, lawmakers said, seemed to indicate that Peter Strzok and Lisa Page knew that no charges would be filed against Democratic presidential candidate Hillary Clinton as a result of the investigation of her email server, before Clinton was interviewed by the office.
Strzok and Page were removed from the probe last summer after it emerged that some of their messages to each other included anti-Trump content. Strzok, an FBI counterintelligence agent, was reassigned to the Office's human resources division after the discovery of exchanges with Page, with whom he had an affair.
According to a letter on Saturday to FBI Director Christopher Wray of Sen. Ron Johnson, R-Wis., Chairman of the Senate National Security Committee, the Department of Justice provided 384 pages of messages to lawmakers on Friday. However, Johnson noted that additional texts sent between December 14, 2016 and May 17 last year were not preserved by the FBI system.
An exchange between Strzok and Page, dated July 1, 2016, referenced by then-Attorney General Loretta Lynch's decision to accept the FBI's conclusion in the Clinton investigation. Lynch's announcement came days after it was revealed that Attorney General and former President Bill Clinton had an impromptu meeting on his plane in Phoenix.
"Time seems horrible," he wrote a message to Strots.
"Yes, that's horrible time," Page agreed. In a subsequent message, she added: "It's a real profile in couragw [sic] since she knows no charges will be filed."
Four days later, then-FBI Director James Comey announced that no charges would be filed against Clinton, even though, as he said, his actions regarding the private server were "extremely neglected."
Another exchange of the previous day referred to a change in Comey's statement that closed the investigation. While an earlier draft of the statement said that Clinton and President Barack Obama had an email exchange while Clinton was "in the territory" of a hostile adversary, the reference to Obama at the beginning was changed to "high ranking official" and then it was omitted completely in the final version.
& # 39; F TRUMP & # 39 ;: THE TEXTS BETWEEN MEMBERS OF THE EX-MUELLER EMERGE TEAM, CALLING TRUMP & # 39; LOATHSOME HUMAN & # 39 ;, & # 39; & # 39; IDIOT & # 39;
Last month, the Justice Department posted hundreds of text messages that the two had exchanged before being part of Mueller's research. Many focused on their observations of the 2016 elections and included discussions on the Clinton investigation. Republican lawmakers have argued that the communication reveals that the FBI and Mueller's team are politically contaminated and predisposed against Trump, claims that Wray flatly rejected.
In Johnson's letter to Wray, he asked if the FBI had any records of communications between Strzok and Page during that five-month period and if the FBI had searched their non-FBI phones for additional messages. He also asks about the "scope and scale" of any other record of the Clinton investigation that has been lost.
Jake Gibson of Fox News and The Associated Press contributed to this report.
Source link