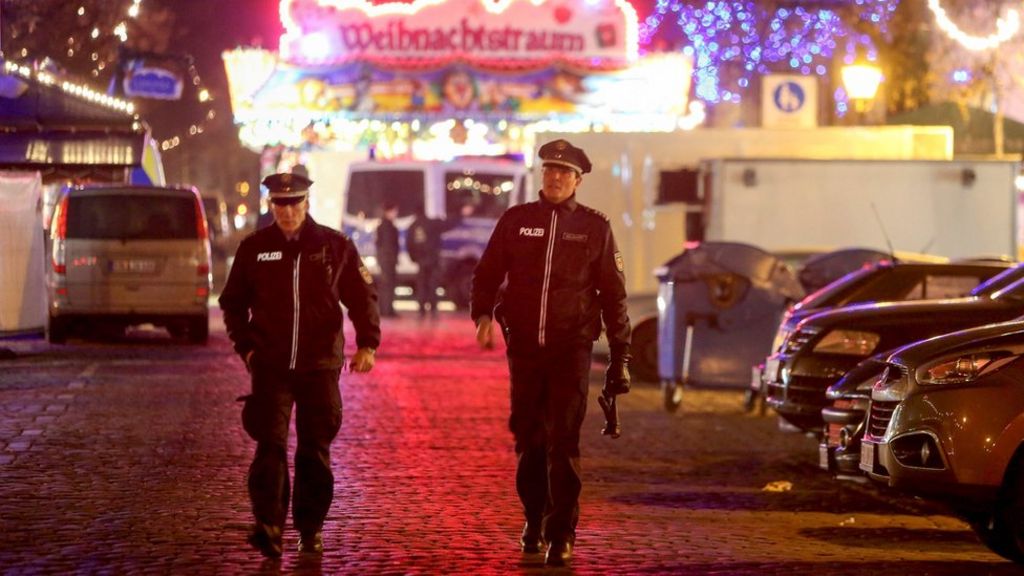 [ad_1]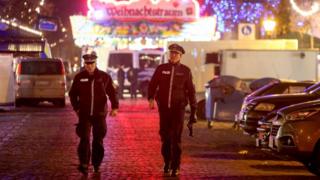 Police investigating a bomb found at a Christmas market in Germany on Friday say it was not terrorism but an attempt to blackmail the shipping company, DHL.
The nail bomb was sent in a package to a pharmacy near a market in Potsdam.
Police conducted a controlled explosion on the device, which was full of explosives but had no detonator.
After scanning a QR code on the package, the police discovered that those involved demanded millions of euros to not put the bomb off.
"The good news is that we can say, in all likelihood, that the package was not intended for the Christmas market," said Brandenburg Minister of the Interior Karl-Heinz Schröter.
But he and others warned that there could be more of those attempts. Police said a similar package was sent to an online merchant based in Frankfurt an der Oder recently.
Germany is on terror alert, a year after 12 people were killed in an Islamic attack on a Christmas market in Berlin.
Officials have warned people to call the police instead of opening suspicious packages.
They said that people should be aware of spots, visible wires and unknown or missing directions of return.
[ad_2]
Source link