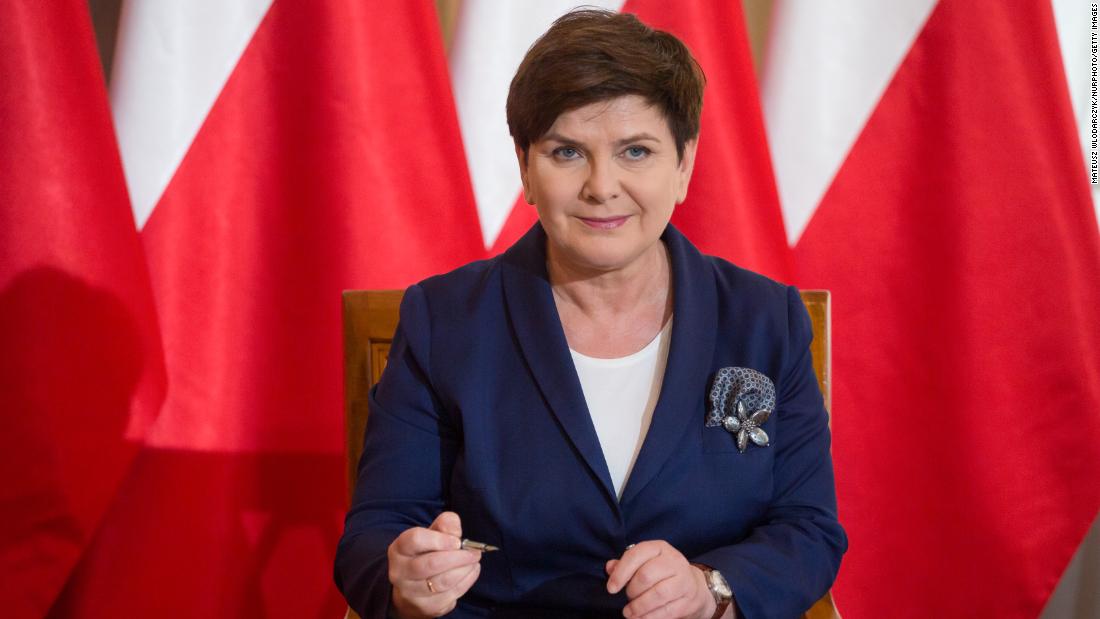 Changing challenges at home and abroad required a change to "correct the composition of the government, including its leadership," the party said in the statement.
As a result, according to the statement, Szydlo will be replaced by Finance Minister Mateusz Morawiecki, a Polish banker.
Morawiecki was chosen to prepare the Law and Justice Party for a series of upcoming elections at the local and national level in the coming years, Reuters reported, citing sources.
"Thank you for all your support and thank you messages",
Szydlo said in a statement on Twitter
. "These two years have been an incredible moment for me, serving Poland and Poland has been an honor, thank you."
According to a political analyst quoted in the Reuters report, the overthrow of Szydlo may have occurred because the leader of the Law and Justice party, Jaroslaw Kaczynski, may have felt that Szydlo was "too weak and that the government was fraught with conflict internal and factions fights ".
"It is obvious that Jaroslaw Kaczynski is the leader of this field and it is he who distributes the cards, regardless of who the prime minister is," said analyst Henryk Domanski of the Polish Academy of Sciences.