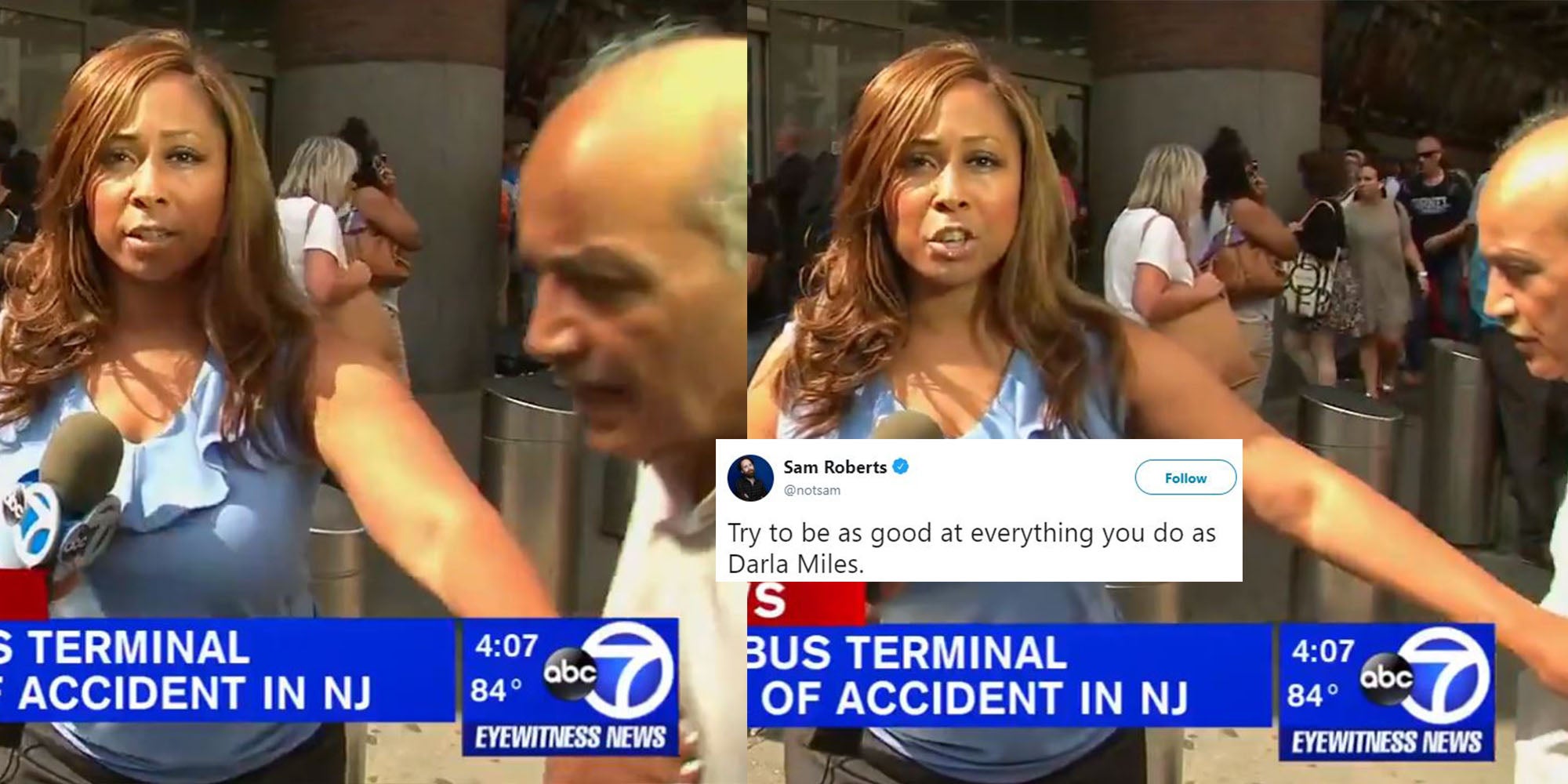 We've all seen hiccups in the air during live news broadcasts and they're never fun.
Darla Miles, who works for ABC 7, was reporting outside of the Port Authority of New York City about an accident in New Jersey when her part of the camera almost had an uninvited guest.
An older gentleman got into the shot, but Miles managed to stop him effortlessly with just his arm and did not even have to break his sentence.
We're not sure about you, but this could be the best we've seen and something that every journalist should aspire to.
In just a few days, the clip has been seen more than 3.6 million times on Twitter and people love it.
Fortunately, Miles can see the fun side of the moment and has fully embraced the meme.
Surprisingly, the alternative images of the day showed that it was not the only time that Miles had to stop someone who ruined his shot that day.
Source link