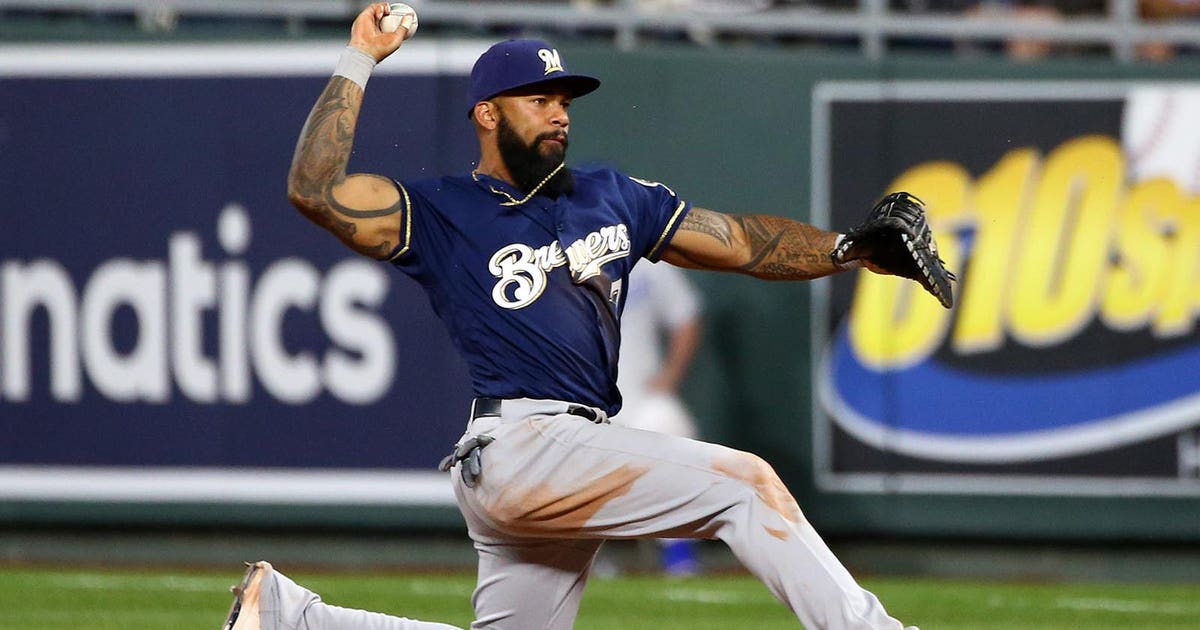 Fresh out of their seventh consecutive victory, the Milwaukee Brewers could be without one of their best slugs for a while.
First baseman Eric Thames has been placed on the 10-day disabled list with a torn ligament in his left thumb, the Brewers announced Wednesday. The injury, sometimes referred to as the "skier's thumb," may require up to six weeks of recovery time, according to the American Academy of Orthopedic Surgeons.
Thames sustained the injury on Tuesday during the Brewers' 5-2 victory over the Kansas City Royals. Now in his second season with the Brewers, the 31-year-old struggled through the door, but he's been strong in recent weeks, and he's cutting .250 / .351 / .625 this season with seven homers and 13 RBIs.
The Brewers reminded right-hander Brandon Woodruff of Triple-A Colorado Springs to fill the vacancy on the list. Woodruff has made two relief appearances and one start for Milwaukee this season, allowing 10 hits and four earned runs with six strikeouts and two walks in seven innings.
Source link