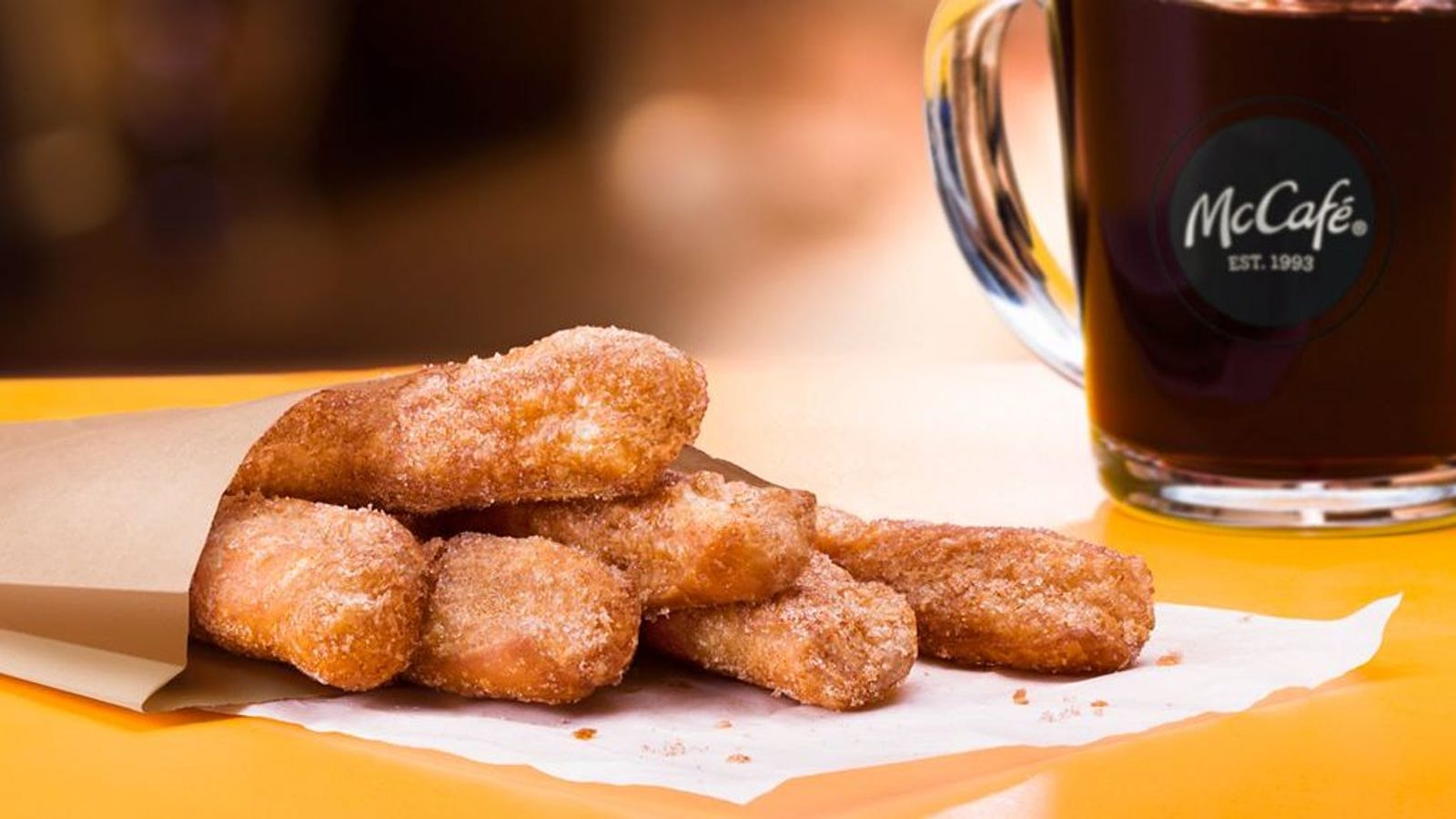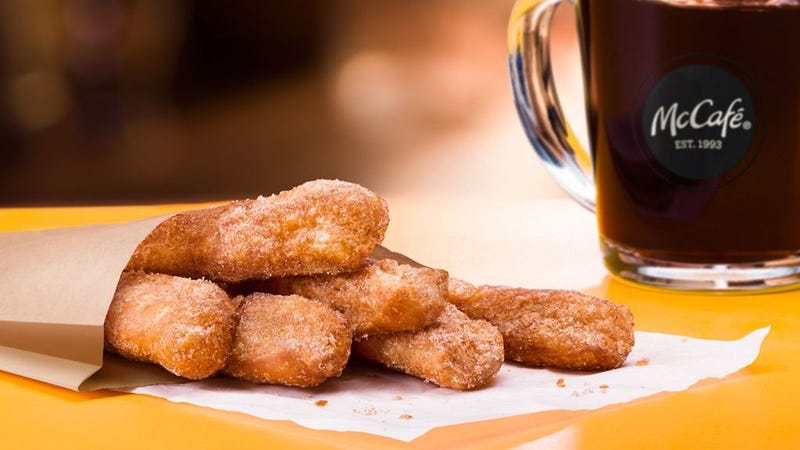 In McDonald's continuing effort to strengthen its breakfast business, the chain now announces that the Donut Sticks it has been working on will finally be launched on February 20 for a limited time. As he lovingly describes a McDonald's press release: "Donut Sticks are prepared throughout the morning, prepared in the kitchens of McDonald's restaurants until they are hot, crisp and colored golden brown to obtain a light and airy texture, never in the microwave. Sprinkle with cinnamon sugar for a crisp, soft, pasty exterior and serve hot to customers. " Some lucky McDonald's will also serve the Donut Sticks on Valentine's Day before the national launch on February 20.
While Linda VanGosen, vice president of menu innovation at McDonald's, said the company "observed several donut shapes, tested a variety of doughs and even worked to get the right amount of cinnamon sugar for the recipe," We can not help, but think that the churro was a clear precedent. Or at least, Dunkin 'Donut Fries.
The announcement comes after weeks of speculation about McDonald's experimental breakfast canes. Why the whole focus on breakfast? CNN explains that "breakfast is the last frontier for the restaurant business": since most people still have breakfast at home, the market is almost untapped. So, although fast food sales generally stabilized last year, breakfast sales increased 1 percent. However, McDonald's breakfast has been in a rough patch, as its all-day breakfast innovation supposedly led to fewer sales in the morning and less profit in the latter part of the day. The Sticks are an attempt to change that direction, after the launching of huge three-story breakfast sandwiches. Which means we would not be surprised to see the Donut Sticks permanently enter the McDonald's breakfast menu: they're certainly a sweet treat easier to pick up through the drive-thru than hotcakes and sausages.
Source link