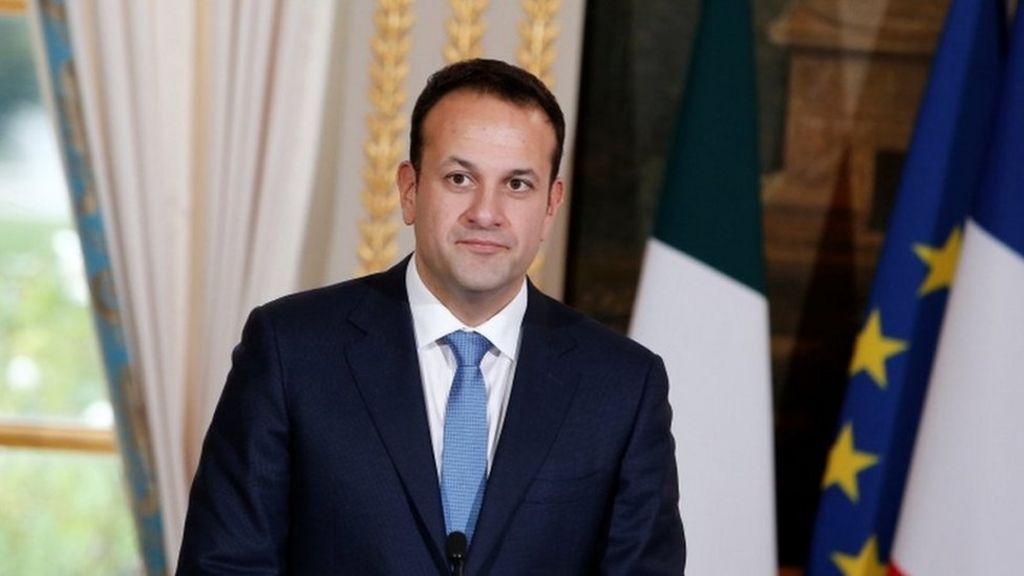 [ad_1]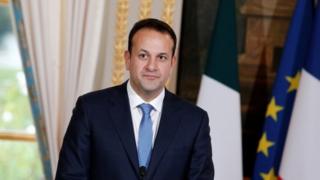 The Prime Minister of Ireland has said that he understands the sensitivities surrounding Brexit and the border issue of trade unionists in Northern Ireland.
Leo Varadkar made the comments during an interview with the Irish radio station RTÉ.
He said that the Irish government did not want to undermine the union between Northern Ireland and Great Britain.
It occurs after Mr. Varadkar met with the president of the European Council Donald Tusk on Friday.
The taoiseach (Irish Prime Minister) told RTÉ that Brexit had caused some difficulties in the relations between Great Britain and the Republic of Ireland.
"The Irish-British relations were at their closest point, and then Brexit came," he said.
"Brexit is not our policy, Brexit is his policy, it's an interruption and it's causing us problems."
He added that his government "does not seek to change the constitutional status of Northern Ireland."
"We want the Good Friday Agreement to work," he said.
"We are totally committed to that as a government, we're not looking to replace it with something new."
"What we want is just practical common sense. We want people to be able to cross the border, just like they do now. "
Last week, DUP Sammy Wilson said that any attempt to" placate Dublin and the EU "could mean a withdrawal of DUP support in Westminster [19659007] He was responding to reports of a possible strategy to deal with the Irish border after Brexit.
History suggests that British and EU officials might be on the verge of seeking separate customs measures for Northern Ireland after the United Kingdom leaves the European Union.
The DUP reached an agreement with the government of Prime Minister Theresa May in June, and agreed to back Tory's policies in Westminster, in exchange for an additional £ 1bn in government for Northern Ireland.
[ad_2]
Source link