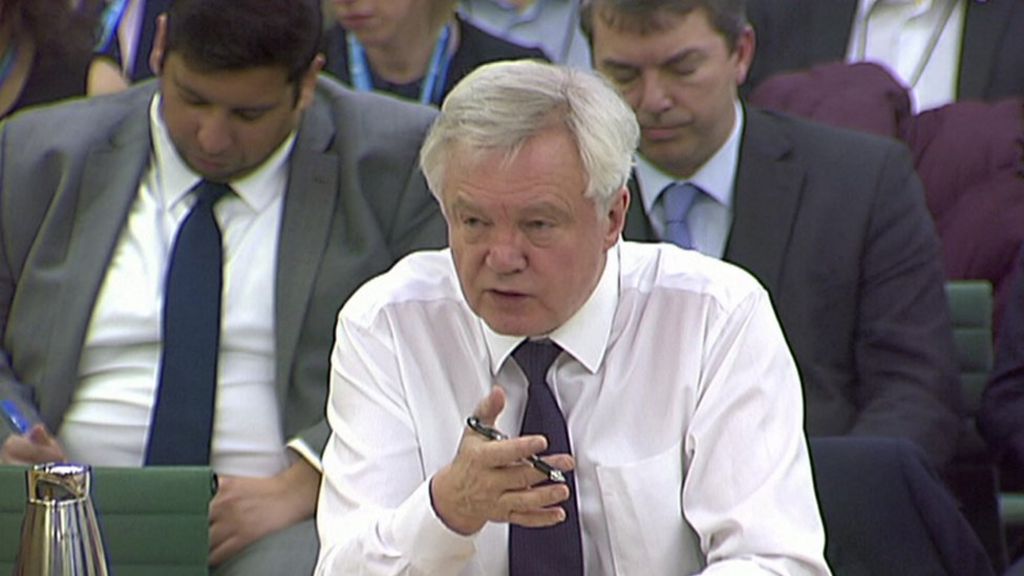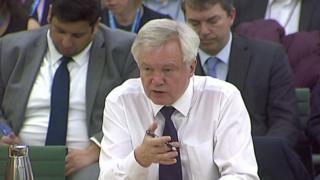 The government has not carried out an impact assessment of leaving the EU in the UK economy, Secretary Brexit David Davis He has told the deputies.
"There is no systematic impact evaluation," Davis told the Brexit committee.
He said that the government had produced a "sectoral analysis" of different industries, but not a "forecast" of what would happen when the UK left the EU. [19659005] A "very important contingency planning operation" is underway, he added.
Parliament live: follow updates in real time
Committee Chair Hilary Benn asked if impact assessments had been taken to various parts of the economy, listing, aerospace and financial sector.
"I think the answer is going to be not for all of them," Mr. Davis answered.
When Mr. Benn suggested that this was "strange", the minister said that formal evaluations were not necessary to know that "regulatory obstacles" would have an impact.
"I am not a fan of economic models because everyone has proven wrong," he added.
There has been a long-running dispute over the government's Brexit studies and their publication. [19659005] On November 1, the deputies approved a motion to publish "Brexit impact evaluations" before the Committee of Brexit deputies. In response, the government said that this motion "misinterpreted" what the documents really were, but has since provided an edited set of reports to the committee.
Mr. Davis told the committee that this represented "getting as close as possible to comply with what we consider to be the intention of the Parliament".
Source link