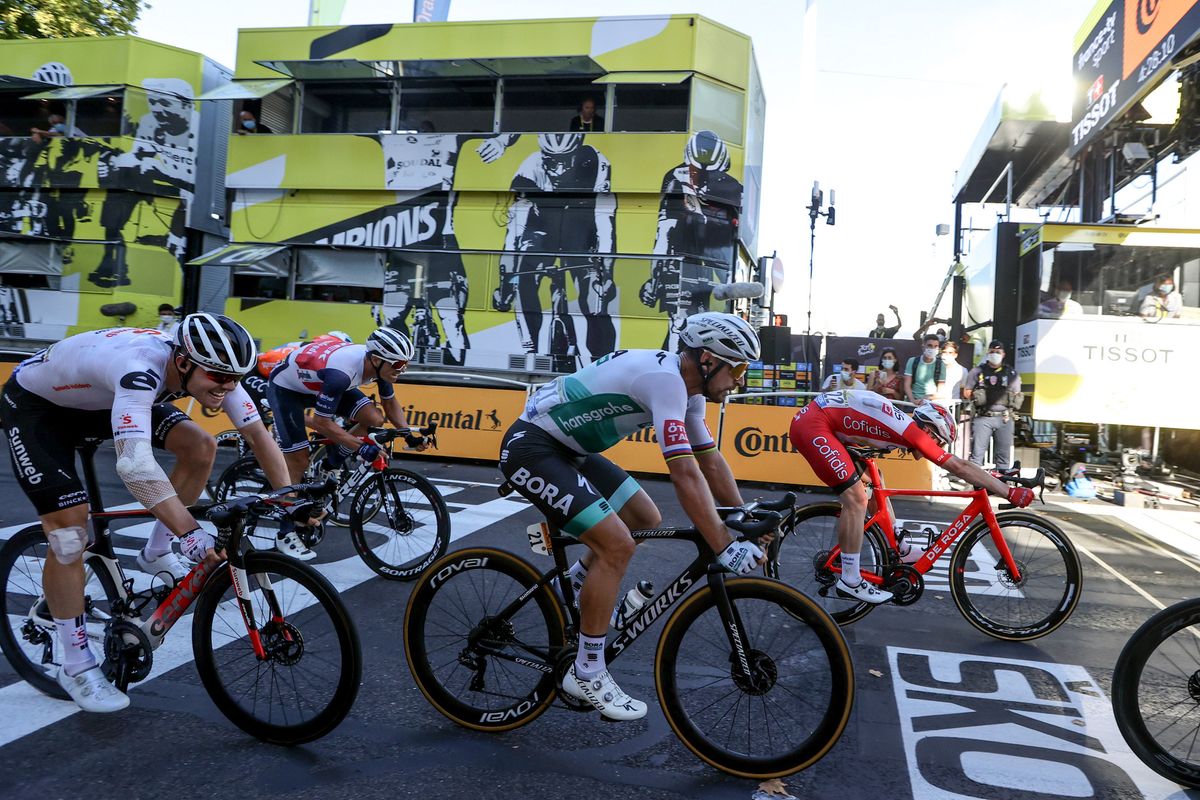 The push by Peter Sagan's Bora-Hansgrohe team to successfully drop Green Jersey leader Sam Bennett (Deskink-Quickstep) during Stage 14 of the Tour de France on Saturday meant that the Irishman's lead in the competition now stands at 43 points There is a week to go until the end of the race in Paris.
While Stephen Kung of Groupama-FDJ questioned Bora-Hansgrohe's strategy when Sagan could only finish 'fourth' at the end of the day, Slovakia picked up another 33 points towards the green jersey, and Bennett did likewise Expected to come under pressure. The coming week, meaning the points title as four-time winner Sean Kelly, could come down for the final sprint on Champs-सीlysées.
Sagan said later on his team's website, "We want to toughen the stage today and leave the sprinters." "We worked hard all day, until it was over.
"I scored more points in the fourth and Green Jersey battles. The goal was to take more, but in the end, what we could do was the best," he said, taking away Sunren's Soren Cragg Anderson. With being. A single stage victory.
"This is a very difficult Tour de France, and I want to thank my teammates for their fantastic work, not only today, but every day since the beginning in Nice," Sagan said.
"Of course, our goal was to get more than 23 points," explained Bora-Hansgroh teammate Lenard Kamna, with Bennett still able to take 10 more points on the intermediate sprint before being dropped. "We again run a strong race, but we lacked an extra rider to control the race in the closing ceremony.
"Even then, even a rider is not enough, but our chances of controlling may be very high," he said. "Without that extra rider, it was an open race with a lot of attacks. I pulled over to catch a rider that attacked, and when I saw the gaps, I gave it a way. It wasn't the plan, but It felt good. Get on that last climb with lots of spectators. "
Sports director Enrico Poitschke said, "Our strategy was to make the race harder. We already saw a possibility on the short, steep climb before the intermediate sprint to build up the pressure, as it was five kilometers after that, mostly downhill, intermediate. To sprint.
Was with Peter Max [Schachmann] On top, and placed and some starting point [15 points, while Bennett took 10]. Later, on the second, longer climb, we aimed to bring down all the sprinters, "he said referring to the call de Bayle." The squad did an amazing job. "
However, a later puncture for Lucas Postelberger left the team 'man down', mentioned by Kamna, making it a bit difficult for Bora to finish his plans.
"We remember Lucas' contribution," Poitschke said. "We continued and worked until the finish, but the race was hard to control in the last kilometer, and so was a rider [Andersen] Was able to run and pick to win.
"Peter was blocked several times and finished fourth. Again, the whole team did an amazing job. Thanks to all our riders – it was a very good stage," he said.