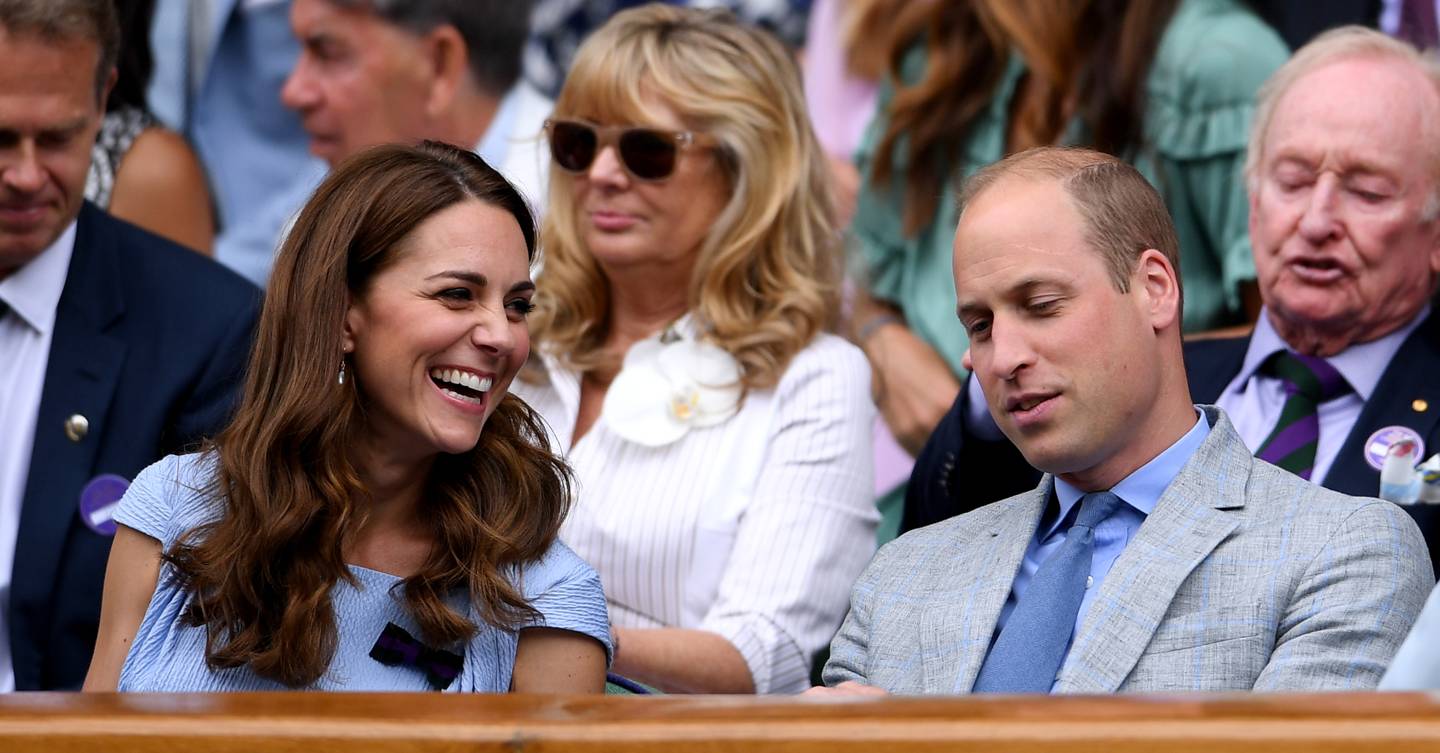 [ad_1]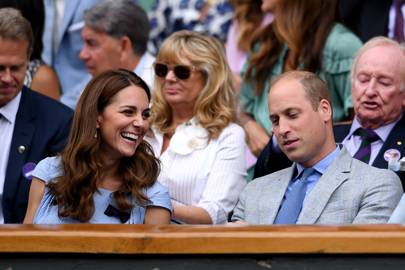 AAfter seeing Simona Halep beat Serena Williams in the Wimbledon ladies final with the Duchess of Susbad yesterday, the Duchess of Cambridge is back in the stands at the center court. She and Prince William joined a host of celebrities, including Kendall Jenner, Benedict Cumberbatch and Sophie Hunter, and Kate Beckinsale, to see Roger Federer face Novak Djokovic for his ninth Wimbledon title.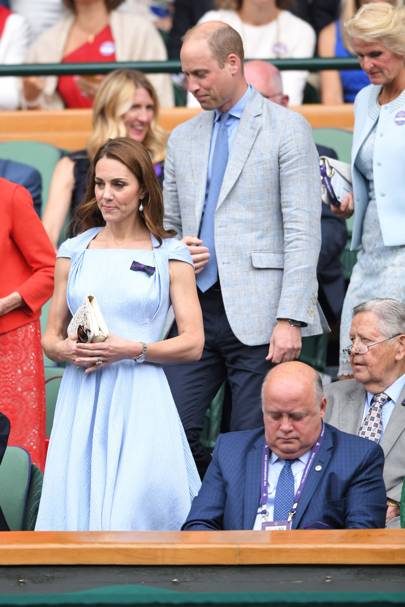 Kate and Meghan see the final of the Wimbledon ladies together
For his third afternoon in the SW19 of the season (he also saw the hopeful British Harriet Dart face the American Christina McHale on the second day of the tournament), Kate wore the light blue dress "Emordial" by Emilia Wickstead. She put on her purple and green bow pin, which is a nod to her sponsorship of the All England Lawn Tennis and Croquet Club, to the textured cotton blend cloqué, and accented the pastels with pearl earrings by the Swedish jeweler In2Design. Prince William adopted the same palette for his suit.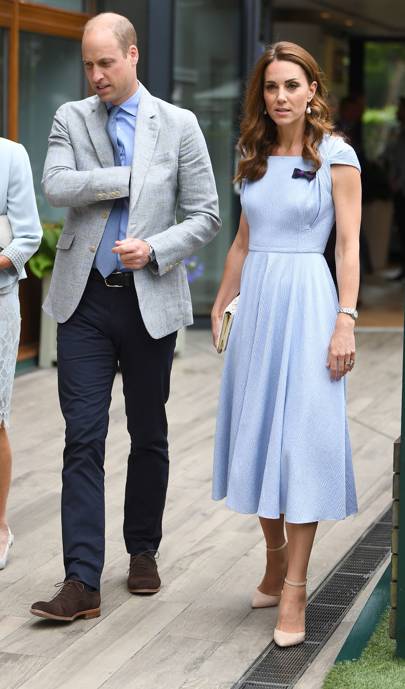 The Duchess Of Cambridge Aces Wimbledon Whites Through London Label Suzannah
The Duchess of Susbad was not present in the party due to previous commitments. Tonight, she will accompany Prince Harry to the UK premiere of The Lion King, which will honor the conservation work undertaken by the Royal Foundation. In line with the release date of the animated film on July 19, Disney launched a global campaign called Protect the Pride, which aims to safeguard the decline of the lion population.
More from British Vogue:
[ad_2]
Source link