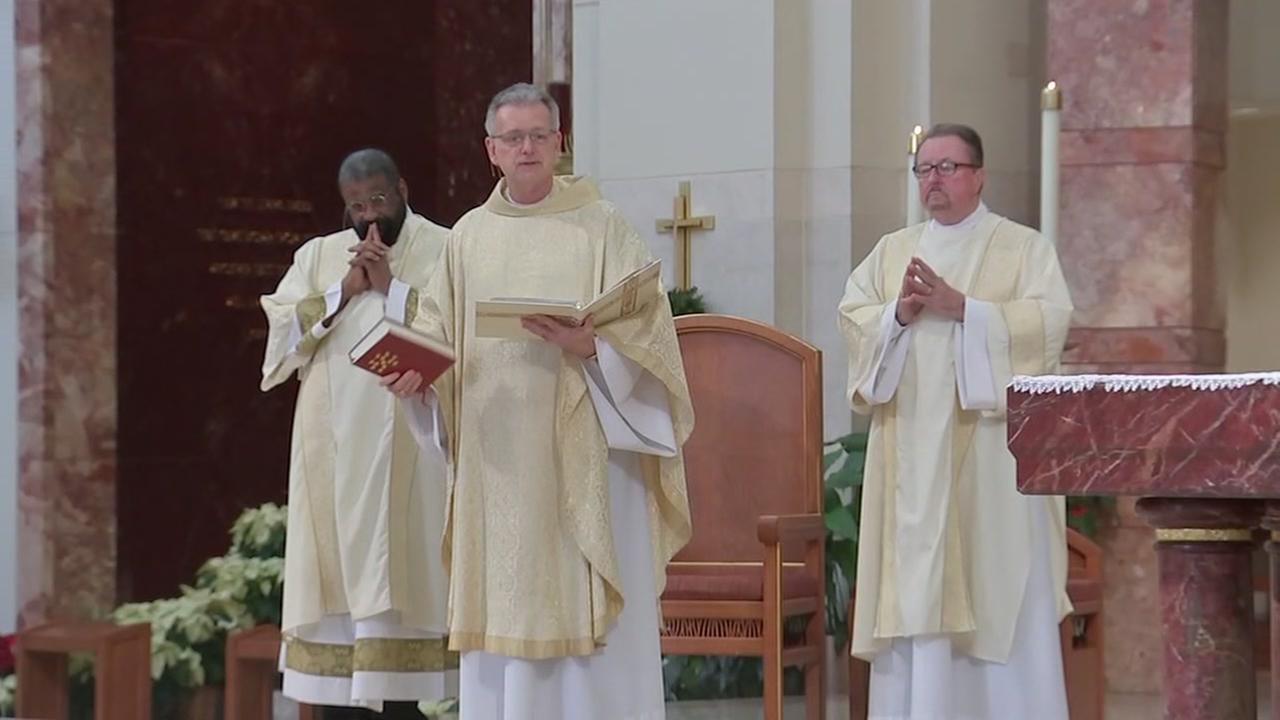 PORTLAND, Maine –
The widespread flu across Maine has led the Roman Catholic Diocese of Portland to alter some traditions to keep parishioners healthy.
The diocese announced on Thursday that it suspended the exchange of consecrated wine during communion and holding hands during the Lord's Prayer.
The diocese is also discouraging parishioners from shaking hands while greeting each other during the passage of peace.
Another specific guide asks priests to place the host in the hands of the faithful instead of their tongues during communion, and to use hand sanitizer before and after communion.
The Centers for Disease Control and Prevention reports that there is a "widespread" activity of influenza.
The US Conference of Catholic Bishops UU urges priests to practice good hygiene and sick parishioners do what they can not to spread the flu.
Report a typographical error to ABC13 staff
(Copyright © 2018 by The Associated Press, All rights reserved.)
Source link