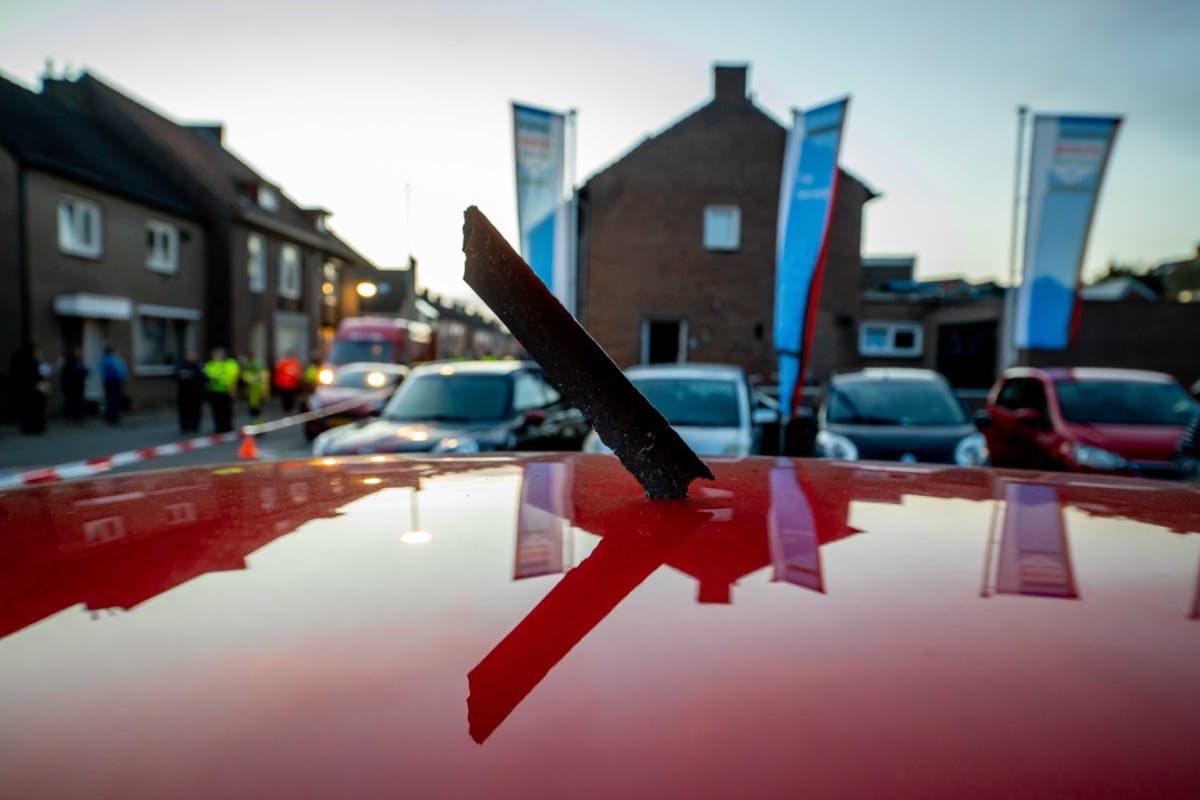 An investigation has been launched into an incident involving a Boeing 747-400 cargo plane that lost parts of its engine just after take-off, the Dutch Safety Board said.
Longtail Aviation Flight 5504 filled the Dutch city of Meerssen with small pieces of metal that fell from the sky onto property and people shortly after leaving Maastricht Airport for New York on Saturday.
Maastricht airport spokeswoman Hella Hendriks told Reuters: "The photos indicate that they were parts of the engine blade, but that is being investigated."
She added: "Several cars were damaged and the bits hit several houses. Pieces were found throughout the residential neighborhood on rooftops, gardens and streets. "
Ms. Hendriks confirmed that at least dozens of pieces fell. The metal parts were apparently 5 cm wide and 25 cm long.
According to the official South Limburg security office, two people were injured by the debris and one had to be taken to hospital. It is known that an old woman was injured.
Boeing said The independent to direct any questions about the incident to the Dutch authorities.
A spokesman for the Dutch Safety Board said on Monday that its investigation "is still in a preliminary phase", adding that it was still too early to draw conclusions.
According to eyewitness reports, there was a visible fire in one of the aircraft's engines. The plane was able to land safely at Liege airport in Belgium, about 30 kilometers (19 miles) south of where it took off in Maastricht.
The cargo plane was powered by Pratt & Whitney PW4000 engines, a small version of the United Airlines Boeing 777 that caught fire and dumped engine parts over Denver on Saturday.
Since then, the aircraft manufacturer has recommended that all Boeing 777 models with Pratt & Whitney engines be grounded, affecting 128 aircraft in total.
A decision by Japanese safety regulators followed, which banned the 777 aircraft with the same Pratt & Whitney 4000 engines. United Airlines said it had voluntarily suspended its fleet.