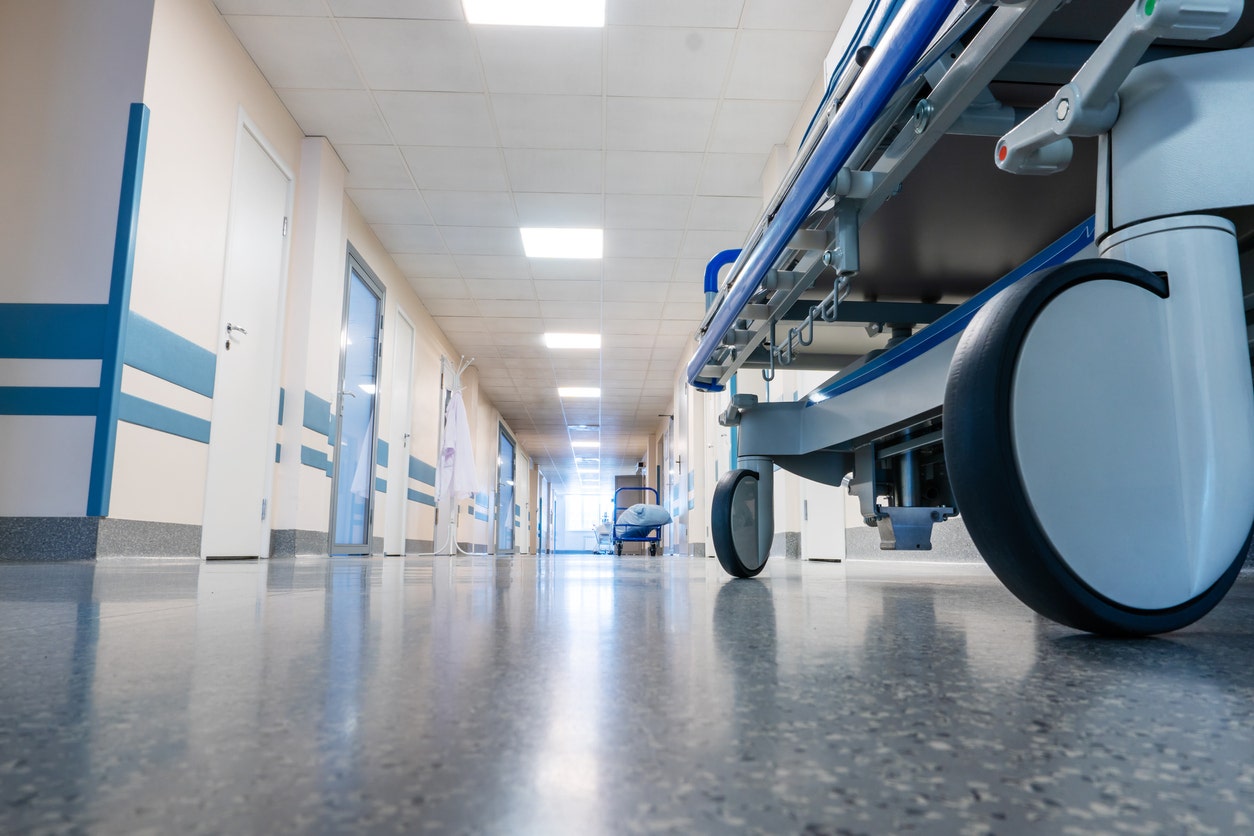 The nurse traveling on assignment in Texas described "horrifying" conditions for patients with COVID-19 as hospitals reach maximum capacity amid a dramatic surge in local cases.
Among the most shocking claims made by registered nurse Lavana Rivers about working at the University Medical Center in El Paso is the existence of a room she calls a "pit" where the worst COVID positive patients die with minimal treatment Was sent for And limited attempts at revitalization.
Due to the sheer number of patients in the hospital, he and other nurses were instructed to declare each person in the "pit" just three rounds of CPR before being declared dead – a key in general efforts aimed at keeping patients alive Lack.
American Heart Ascension Announcements Updated CPR GUIDELINES THAT EMPHASIZE RECOVERY
"I've seen a lot of people die that make me feel like I shouldn't die," Rivers said in a nearly 50-minute Facebook Live video. 7. "There is not a single code we have. The patient who created it."
El Paso is one of the worst cities in Texas, which last week became the first state to register more than one million cases of COVID-19.
CALIFORNIA TOPS 1M Coronaries Case, Second Stall Foxing Texas
As of Sunday, the city was fighting 32,687 active cases and 762 had been filed – forcing authorities to extend a municipal lockdown order and use multiple morgue trucks to store bodies.
In his video, Rivers also accused the hospital of not aggressively treating COVID-19 patients – even as some doctors avoid treating COVID-19-positive patients altogether.
He claimed preferential treatment for a doctor's wife, the only COVID-19 survivor on that floor.
AMIDs at TEXAS EL PASCO are required to carry coronavirus cars.
"Rivers inspired me was a patient, she was called a 'VIP' patient, she was a doctor's wife," Rivers said. He said, "They took all the stops for the woman – there was nothing they didn't do for the woman. And guess what? She was a patient who drove her out of that ICU."
In response to Rivers' allegations, University Medical Center told local station KVIA-TV in a statement that although it sympathized with the medical professional, it "cannot fully verify the incidents expressed."
"We sympathize and sympathize with the difficult and physical and emotional toll this epidemic has caused to thousands of healthcare workers here and across the country," the statement said.
"It was specifically at the travel nurse UMC, El Paso Kovid-19 to help patients cope with the surge."
This article originally appeared on NYPost.com.
Click here to get the Fox News app