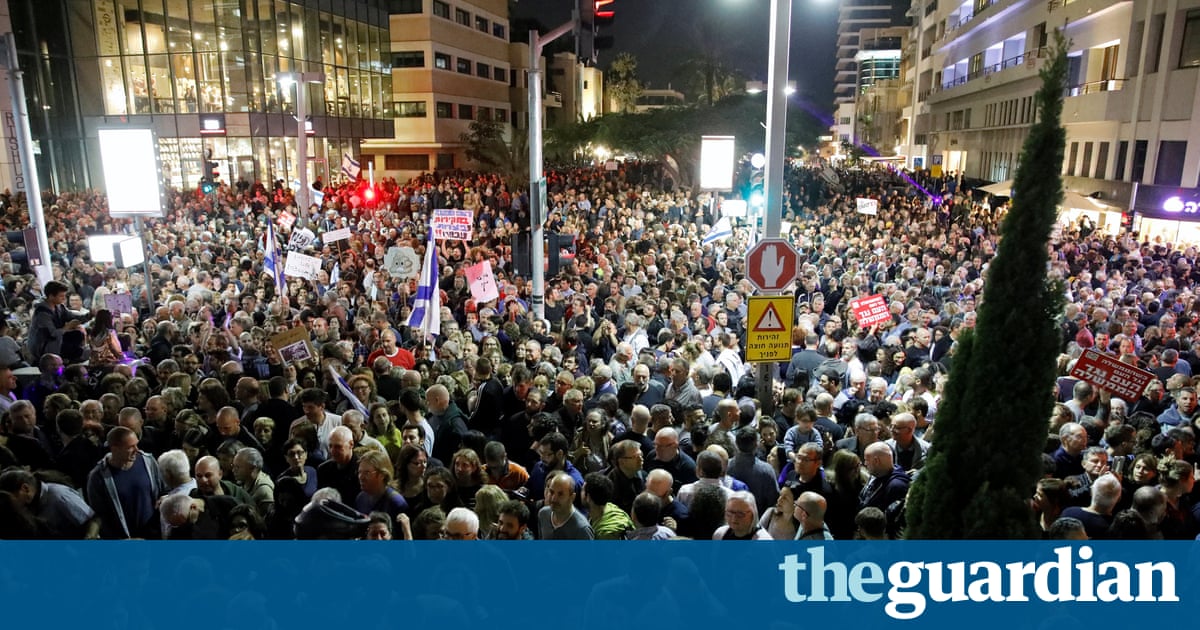 [ad_1]
Tens of thousands of people have protested in Tel Aviv against the alleged corruption within the government and the slowness of the investigations of the prime minister, Benjamin Netanyahu.
Netanyahu is suspected of receiving luxury gifts from wealthy supporters and has also faced The police questioned a secret deal he was supposedly seeking to obtain favorable coverage with the publisher of the best-selling Israeli newspaper, Yedioth Ahronoth.
Protesters gathered on a large boulevard in a luxury neighborhood on Saturday shouting "shame" and "Bibi van" home, "referring to the prime minister by his nickname.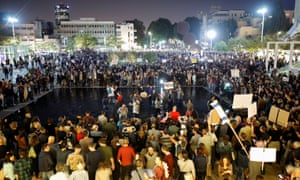 The demonstration, dubbed "the march of shame," was organized by the leaders of the weekly protests that have taken place outside the home of the attorney general, Avichai Mandelblit, in recent months.
"Bibi and his government are destroying the country, there has been enough corruption," said one protester, Michal, a Tel Aviv resident who declined to give his full name.
Opposition leader, Isaac Herzog, expressed solidarity with the protesters, writing on Facebook that "the frustration … the stems of a feeling of injustice, disgust against corruption and moral objection to a law made to measure for a person "
On Monday, Israel's parliament gives a second and a third reading of a project that Netanyahu's opponents say is designed to help him survive the police investigation.
The sponsor of the bill, David Amsalem, of Netanyahu's Likud party, said he was only seeking to protect the rights and reputation of the suspects.
Netanyahu is suspected of receiving luxury gifts from wealthy individuals such as Israeli businessman and Hollywood producer Arnon Milchan, who has also been questioned.
Milchan, an old friend of Netanyahu's, reportedly sent him boxes of expensive cigars and other items worth tens of thousands of dollars.
Milchan has denied that the gifts were part of any improper quid pro quo, according to Israeli media.