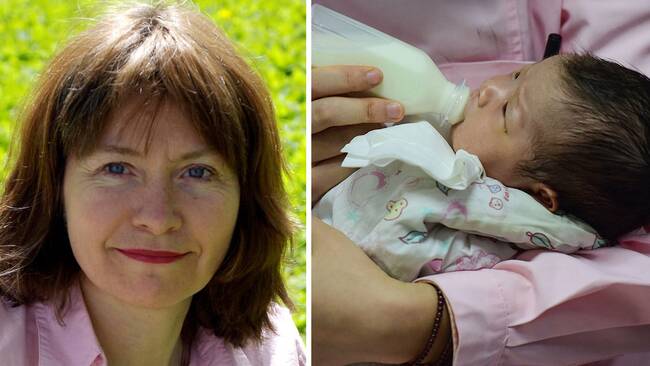 Sweden is one of the countries with the highest frequency of type-1 diabetes among children in the world. In the last 20 years, the number of children with type 1 diabetes has also doubled. It is to try to get answers to the big increase, which the researchers in Lund have looked more closely at what consumption of milk powder can have for effects.
The study has been going on for several years and engages a large group of researchers in several different disciplines at Lund University. One focus of the study has been how the substance AGE in spray-dried milk powder, which is found in, among other things, gruel and baby pudding, can be important in the development of type-1 diabetes. And the results show that the subject can interfere with the body's ability to develop a defense against eg. autoimmune diseases.
Infants extra sensitive
– Breastfeeding has previously been found to have a protective effect and therefore the extra sensitive if breast milk is replaced by powder where the substance AGE is available, says Mona Landin-Olsson, who is professor at Lund University and leading diabetes counselor.
The researchers' results show that the substance increases sharply when the milk powder is stored for too long or if it is stored at a warmer temperature than 45 degrees and in a humidity of over 52 percent. There are also many countries where milk powder is used for infants to a much greater extent the island in Sweden.
– There is very little research on the subject in other parts of the world.
The reason why the disease is so common in Sweden can also be a combination with other factors, such as, for example, that we get too little vitamin D in the Nordic countries or a genetic explanation.
"Rather use fresh products"
AGE in foods has previously been suspected of contributing to the development of more chronic diseases, such as Alzheimer's disease. Spray-dried milk, according to Mona Landin-Olsson, is used in more foods today than 20 years ago: chocolate drinks, protein-enriched products and as a consistency donor in a wide range of foods.
– If it was up to me then I would say that one should avoid dry milk and rather use fresh products. Liquid milk substitutes do not have the same levels of the substance AGE.
Source link