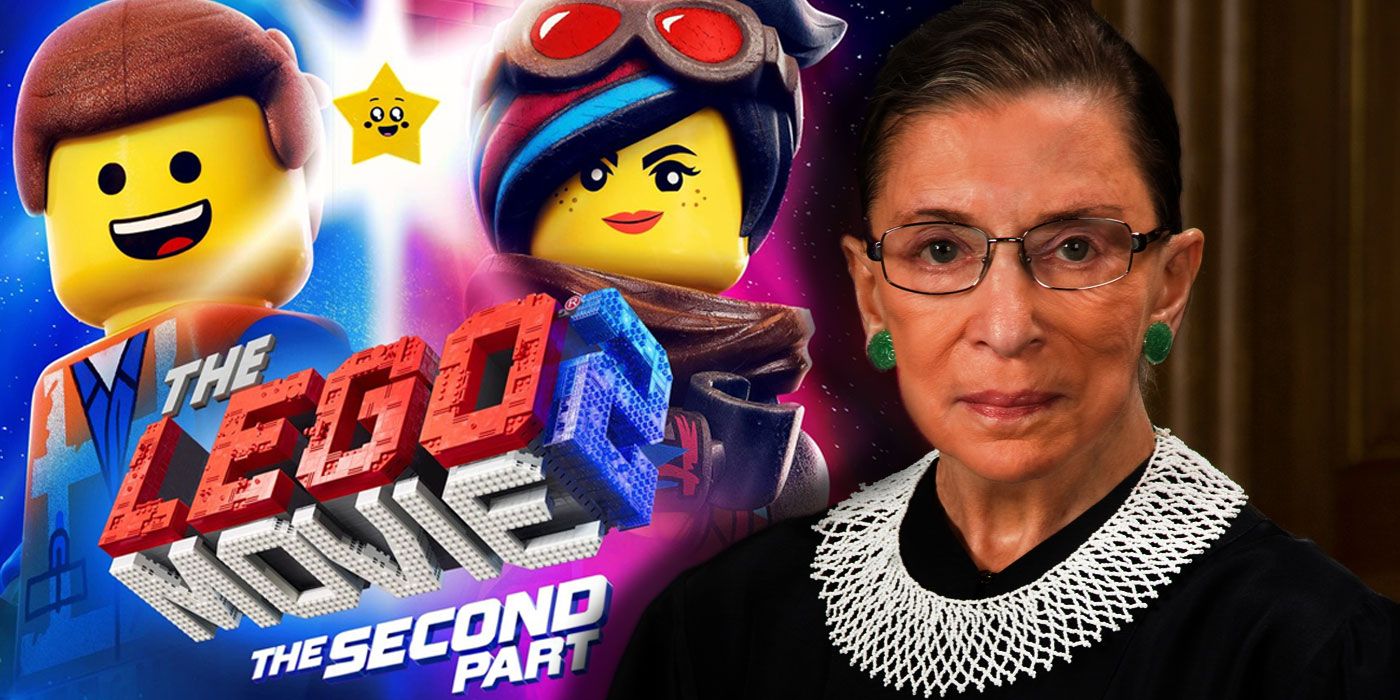 Opening in cinemas around the world in less than three weeks. The LEGO movie 2: The second part It has a large number of stellar cameos, but among the most surprising new additions is a small figure of Supreme Court Justice Ruth Bader Ginsburg.
"We thought: Who's the last person you think you'll see in a LEGO movie like a minifig? Ruth Bader Ginsburg!" Director Mike Mitchell revealed in an interview with USA Today. "We are all big fans, it made us laugh to think that she entered this world."
RELATED: Batman makes wedding plans in the new teaser of Lego Movie 2
After obtaining positively enthusiastic approval from the Supreme Court to appear in the film in a cameo, the filmmakers confirmed plans to create a LEGO figure for fans to develop their own adventures with Ruth Bader Ginsburg.
"There will be a real toy of Ruth Bader Ginsburg with which boys and girls can play," Mitchell continued. "He'll even come with a hammer."
RELATED: The LEGO Movie 2 mbadive construction set welcomes us to Apocalypseburg
Directed by Mike Mitchell, The LEGO movie 2: The second part brings together Chris Pratt as Emmet, Elizabeth Banks as Lucy (aka Wyldstyle), Will Arnett as Batman, Nick Offerman as Metal Beard and Alison Brie as Unikitty. They are joined by Tiffany Haddish as Queen Watevra Wa-Nab, Stephanie Beatriz as Sweet Mayhem and Arturo Castro as Ice Cream Cone. The film begins on February 8, 2019.
Tags:
The movie of Lego 2
The reboot of Teenage Mutant Ninja Turtles could begin production this year