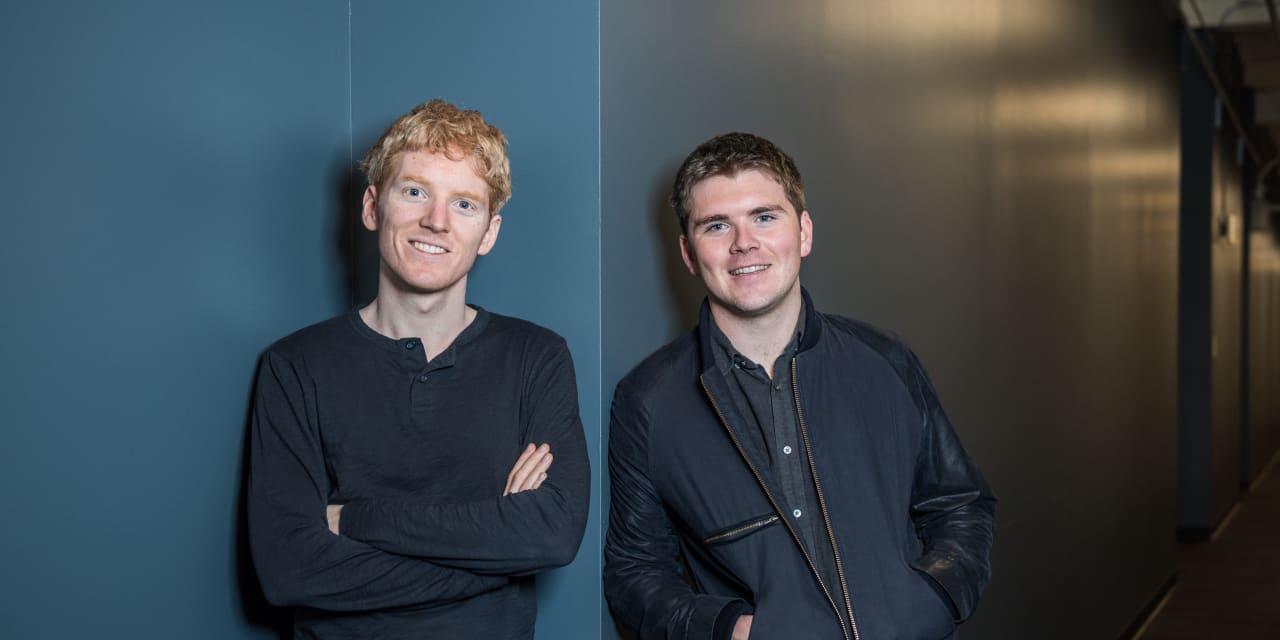 Digital payments company Stripe said on Sunday it had closed a $ 600 million financing round that values ​​the company at $ 95 billion, more than double its valuation a year ago.
Stripe said it would use the money to bolster its European operations, especially its Dublin co-headquarters, and "support the growing demand for heavyweight companies across Europe, and expand its Global Payments and Treasury Network."
Thirty-one of the 42 countries where Stripe operates are in Europe.
"We are investing much more in Europe this year, particularly in Ireland," Stripe co-founder and president John Collison said in a statement. "Whether in fintech, mobility, retail or SaaS, the growth opportunity for the European digital economy is immense."
Last month, Barron's reported that Stripe was seeking additional funding, with a valuation target of around $ 100 billion.
Last April, Stripe received approximately $ 600 million in financing at a valuation of $ 36 billion.
The company, which is dual-based in San Francisco, had raised a total of about $ 1.6 billion in 14 rounds of funding prior to Sunday's announcement, according to Crunchbase.
Stripe said the top investors for the latest round of funding include Allianz X, Axa, Baillie Gifford, Fidelity Management & Research Company, Sequoia Capital and Ireland's National Treasury Management Agency.
Stripe is one of the largest so-called unicorn companies and is a perennial candidate for a massive initial public offering.