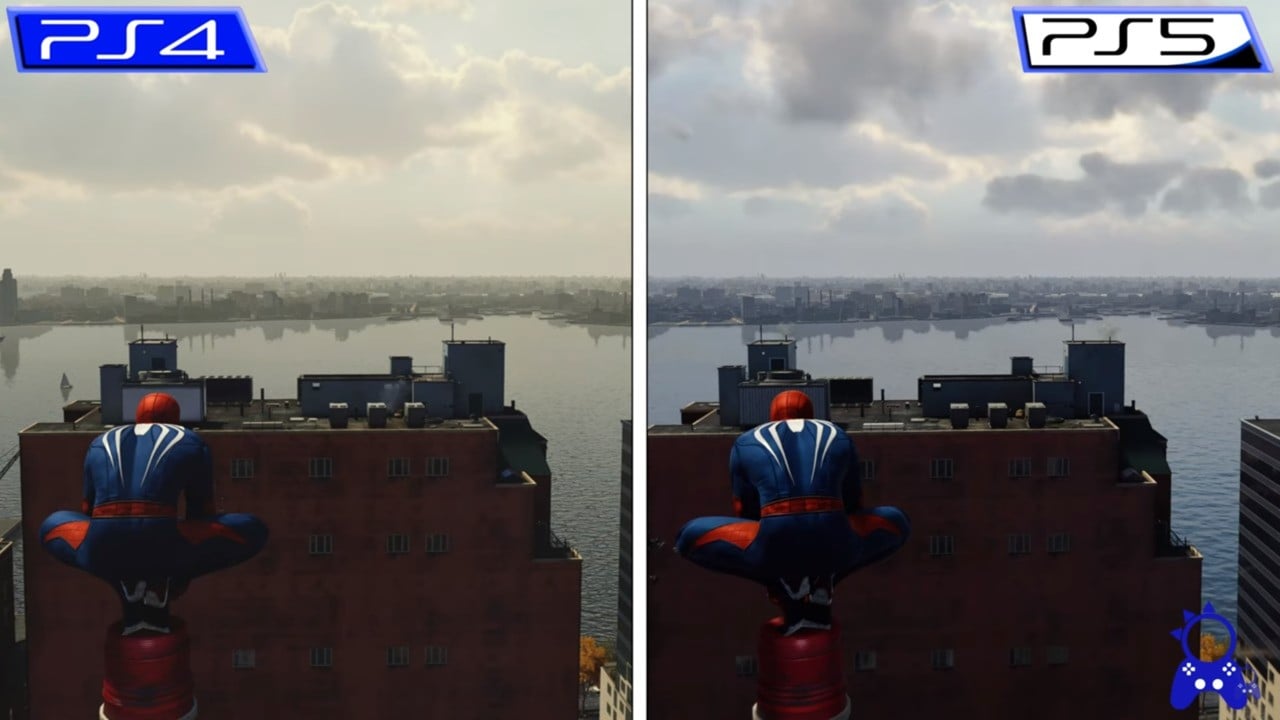 We think we can all agree that Marvel's Spider-Man: Remastered in PlayStation 5 footage released earlier today looks excellent, but without an immediate reference point, the visual improvements may not be quite so obvious as they Really are. Enter YouTuber ElAnalistaDeBits, which previously compared the PlayStation 3 version of Demon's Souls with an upcoming remake and has now done a lot of work with Insomniac Games' take on the web-slinger. Of course, the difference isn't as impressive as that particular comparison, but Marvel's Spider-Man: Still has a few tricks up its sleeve that make a PS4 game a shame.
What immediately jumps out for us is lighting. The PS5 remaster seems to be, which is much brighter than its current-gen counterpart – which could actually put HDR in the works. Elsewhere, the distance to the draw seems to be improved as the buildings offer even smaller details to feel life. We also cannot forget about collisions up to 60 frames-per-second which would also make combat and traversal feel smoother.
Are you influenced by Marvel's Spider-Man: Remastered? Gock and praised in this work in the comments below.
.