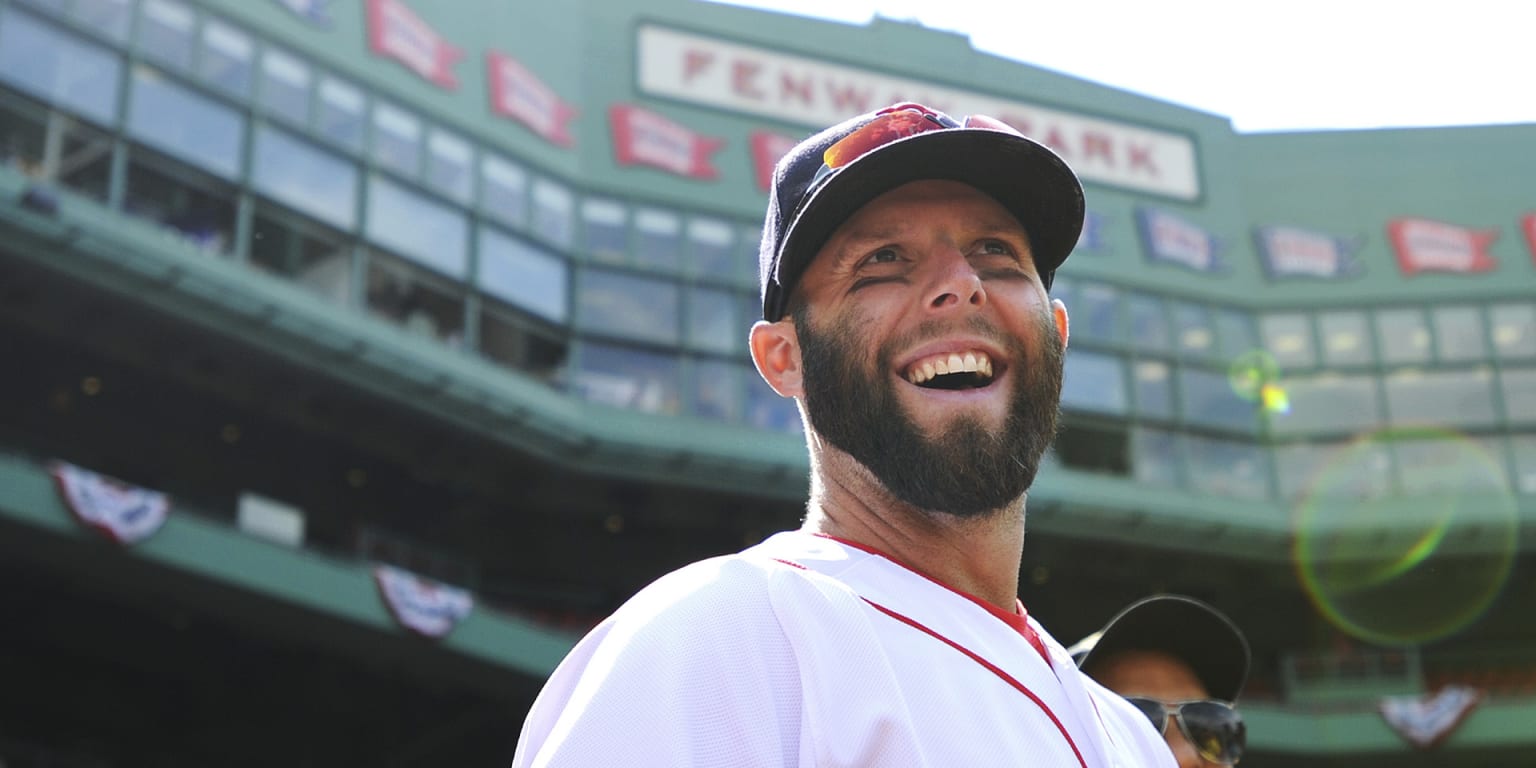 FORT MYERS, Fla. – One of the traditions of Spring Training for the Red Sox is the annual company meeting held on the day of the first full team workout. Includes property and main office, plus all roster and technical staff.
And on Monday, the annual meeting featured a special guest who appeared live on the video scoreboard in center field.
On the three-week anniversary of his retirement announcement, Dustin Pedroia reminded his team that he may still be around.
What sparked the idea for Pedroia to speak to his former colleagues were his inspiring words at his retirement press conference.
"I thought about it the other day. [Chief baseball officer] Chaim [Bloom] talked about Dustin's press conference and what he said, and I think it was a good time to talk to [the players]"Said Red Sox manager Alex Cora.
"He is who he is. He's going to be a part of this organization for the rest of his life and because of how great it was for us, I know it was great for him, which is very important to me. I'm glad he was available. and it was part of that. "
President Tom Werner, Bloom and Cora were among the others who spoke at the meeting, which was held outdoors at JetBlue Park.
"We talked about a few things," Cora said. "Expectations, confidence, family atmosphere. It was good. Having the whole crew here, it was fun to watch. It was a day we were waiting for and now we can take off. "
Cora, who was not with the Red Sox last season due to his association with the Astros' signal theft scandal, wanted to keep the details of his speech to the team private. But he indicated that it was very personal.
"I am usually very open about these meetings with you. With this one, I'm going to keep it to myself, "Cora said. "He was special. It was good. I sent a message that I wanted. But with this one, it was very personal to me, so I'll keep it to myself. I'm sorry about that."
Franchy retarded
Franchy Cordero, the outfielder the Red Sox acquired from the Royals for Andrew Benintendi, was absent in the first full team workout.
Later in the day, the Red Sox revealed why when they placed him on the Covid-19-related injury list. Cordero, who is still in the Dominican Republic, joins backup receiver Kevin Plawecki as the second Boston player to go on the Covid disabled list so far this spring.
The Sox made two more roster moves Monday. Catcher Jett Bandy, who is in the team's Minor League system, was added to the Spring Training roster as an off-roster player. Bandy, a guest not on the list last spring, spent all of 2020 on the club's alternate site.
Boston also claimed right-hander Joel Payamps from the Blue Jays waivers. Payamps has pitched in four major league games in his career, all with the D-backs, with a 3.86 ERA.
Vázquez in 'the best shape of his life'
Every spring, and on every team, there is a player at camp who is in "the best shape of his life."
Cora said Monday that her team's player is catcher Christian Vazquez, and she was adamant that this was not just talk.
"Christian got to work this offseason," Cora said. "You will see him and you will see the photos, and he is in the best shape of his life. Put work in [at his home] in Miami. Got the rhapsody [pitching machine] and other machines, and all the cool stuff, to invest in. And you know, we had a lot of conversations in the offseason about hosting, calling games. [He is] trying to make this pitching staff good, great. And we will challenge it. "
Under the lights
The Red Sox will add a new twist to Wednesday's practice, keeping it in the afternoon and evening rather than the usual morning schedule.
Part of Fenway South's training will air live on NESN at 7pm ET. Cora will participate in the broadcast, along with some select players. The program will feature players with microphones during training. NESN host Tom Caron and analyst Jim Rice will direct the show from the NESN studios in Massachusetts.