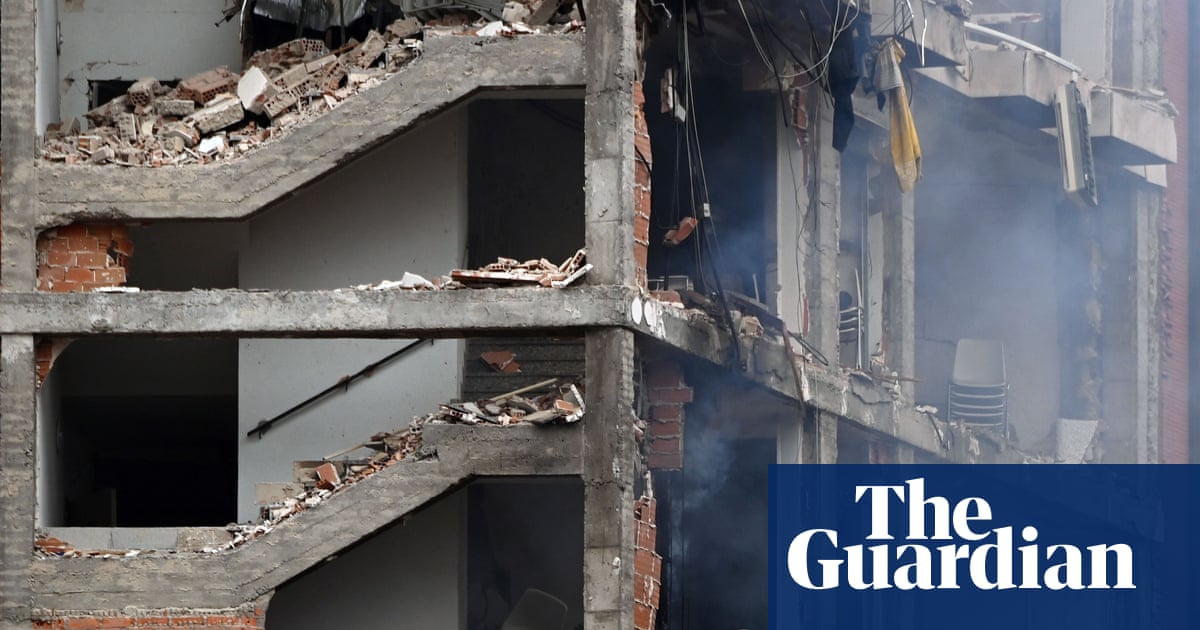 At least three people have been killed and several injured after a gas explosion ripped through a parish building in the center of Madrid, raining masonry down the road.
Preliminary investigations suggested the explosion, which occurred just before 3pm on Wednesday afternoon, occurred during the boiler repair.
The building, located on Calle Toledo near the Plaza Mayor, belongs to the parish church of La Virgen de la Paloma, and houses the priests' accommodation and living rooms.
Residents of a care home next door were evacuated without injury, while staff and children at the parish school on the other side of the building also escaped unharmed.
Jose Manuel Franco, the representative of the central government in the Madrid region, confirmed the cause and death to Spanish TV later Wednesday afternoon.
"I can confirm that it was a gas explosion that occurred during the boiler repair," he told RTVE. "Three people have died and one person is missing."
Madrid's emergency services said six people received minor injuries, one suffered mild injuries and one was in critical condition in hospital with multiple injuries.
The city's mayor, Jose Luis Martin-Almeida, said firefighters were inspecting the damaged building to find out if the explosion had damaged a neighboring care home.
The school issued a statement confirming that no one was injured and that "all children and staff are fine".
Lear Repraj, a local resident of the Associated Press, said that he heard a loud explosion before 3 pm while going to his home near Puerta de Toledo.
"We didn't know where the sound came from," he said. "We all thought it was from the school. We climbed the stairs to the top of our building and we could see the structure of the building and a lot of smoke."
The Prime Minister of Spain, Pedro Sánchez, expressed his condolences by tweeting, Writing: "We are sad that there have been some deaths after the explosion in Toledo. I have spoken to the Mayor of Madrid @AlmeidaPP_ just to express my support and solidarity. All our love and condolences to the families of the dead and injured. "
ends